August 24 , 2020. EN . Kamchatka : Karymsky , Philippines : Kanlaon , Argentina / Chile : Copahue , Guatemala : Pacaya , Mexico : Popocatepetl .
August 24 , 2020.
Kamchatka , Karymsky :
VOLCANO OBSERVATORY NOTICE FOR AVIATION (VONA).
Issued: August 24 , 2020
Volcano: Karymsky (CAVW #300130)
Current aviation colour code: YELLOW
Previous aviation colour code: orange
Source: KVERT
Notice Number: 2020-173
Volcano Location: N 54 deg 2 min E 159 deg 26 min
Area: Kamchatka, Russia
Summit Elevation: 4874.08 ft (1486 m)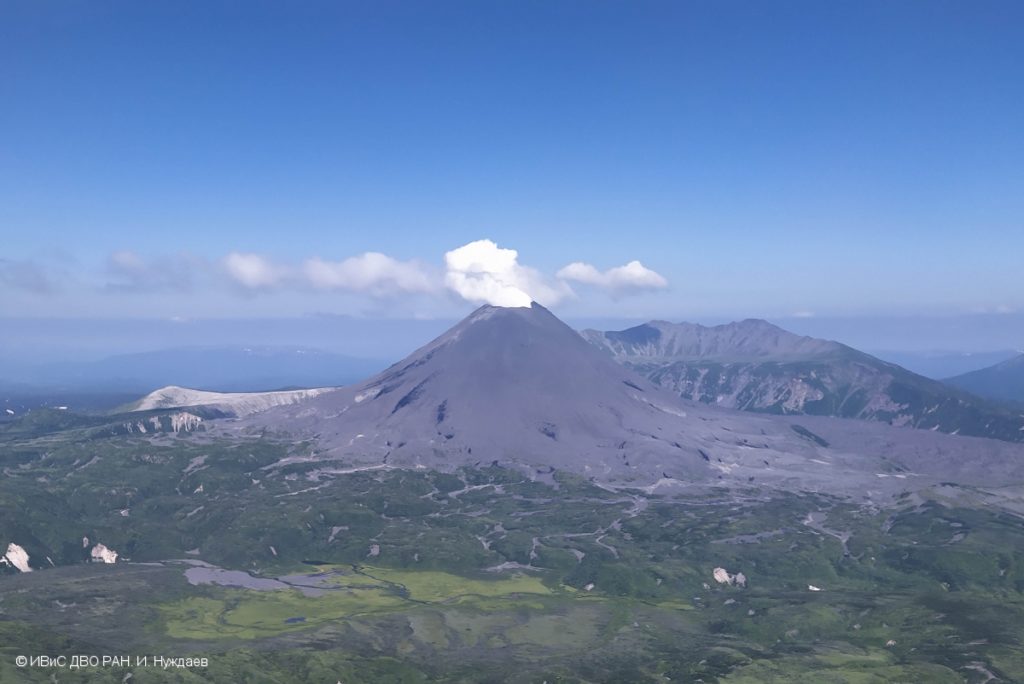 Volcanic Activity Summary:
A moderate gas-steam activity of the volcano continues. Ash explosions of the volcano were noted last time on 29 July, 2020. The temperature of the thermal anomaly was low in August. KVERT continues to monitor Karymsky volcano.
This gas-steam activity continues. The danger of ash explosions up to 16,400-23,000 ft (5-7 km) a.s.l. is remains. Ongoing activity could affect low-flying aircraft.
Volcanic cloud height: NO ASH CLOUD PRODUSED
Other volcanic cloud information: NO ASH CLOUD PRODUSED
Source : Kvert
Photo : Ivan Nuzhdaev, IVS FEB RAS.
Philippines , Kanlaon :
KANLAON VOLCANO BULLETIN: 24 August 2020 08:00 A.M.
Kanlaon Volcano's monitoring network recorded twenty-three (23) volcanic earthquakes during the 24-hour observation period. Moderate emission of white steam-laden plumes that rose 200 meters before drifting northwest was observed. Sulfur dioxide (SO2) emission was measured at an average of 549 tonnes/day on 22 August 2020. Ground deformation data from continuous GPS measurements indicate slight inflation of the lower and mid slopes since May 2020, while short-term electronic tilt monitoring on the southeastern flanks recorded inflation on the lower to mid slopes that began on June 21, 2020. These parameters may indicate hydrothermal or magmatic processes occurring beneath the edifice.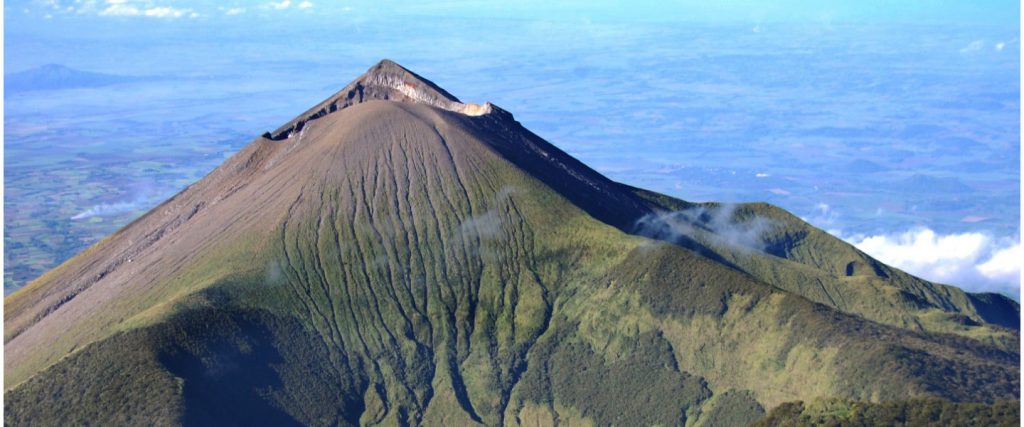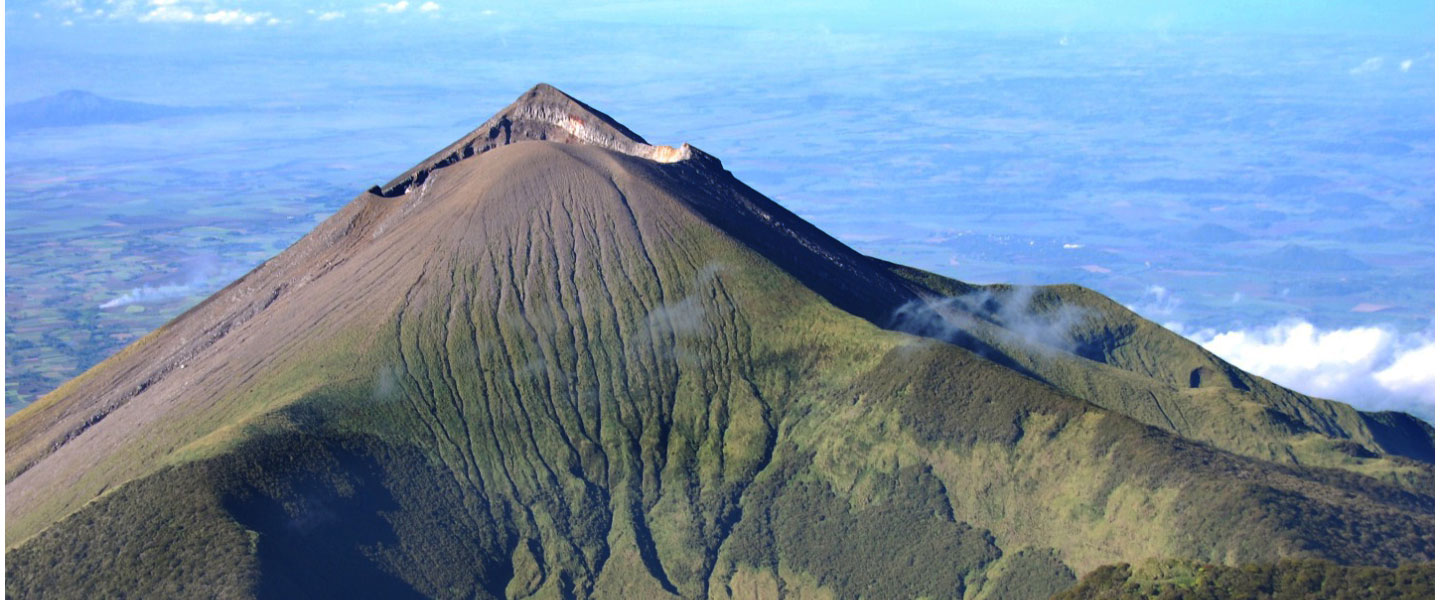 DOST-PHIVOLCS would like to remind the public that Kanlaon Volcano is at Alert Level 1, which means that it is at an abnormal condition and has entered a period of unrest. The local government units and the public are strongly reminded that entry into the 4-kilometer radius Permanent Danger Zone (PDZ) must be strictly prohibited due to the further possibilities of sudden and hazardous steam-driven or phreatic eruptions. Civil aviation authorities must also advise pilots to avoid flying close to the volcano's summit as ejecta from any sudden phreatic eruption can be hazardous to aircraft.
DOST-PHIVOLCS is closely monitoring Kanlaon Volcano's activity and any new development will be relayed to all concerned.
Source et photo : Phivolcs
Argentina / Chile , Copahue :
VOLCANIC ACTIVITY REPORT, August 1 to 15, 2020
The Servicio Geológico Minero Argentino (SEGEMAR) through its Argentine Volcanic Monitoring Observatory (OAVV) reports that the technical alert level for the Copahue volcano is maintained at the YELLOW level.
In the period evaluated, the Volcano-Tectonic (VT) seismicity continues to show a slight decrease in terms of the number of events and associated energies.
The highest energy event had a local magnitude (ML) of 2.2 and was located 11.8 km northeast (NE) of the crater at a depth of 6.1 km. The seismicity associated with the movements of fluids inside the volcano (LP) was recorded with energy levels lower than the previous period, identifying 9 events of this type.
One (1) discrete tremor event (TR) associated with sustained fluid dynamics was recorded in the most superficial sectors, near the crater, with a maximum reduced displacement (DR) of 1.5 cm2.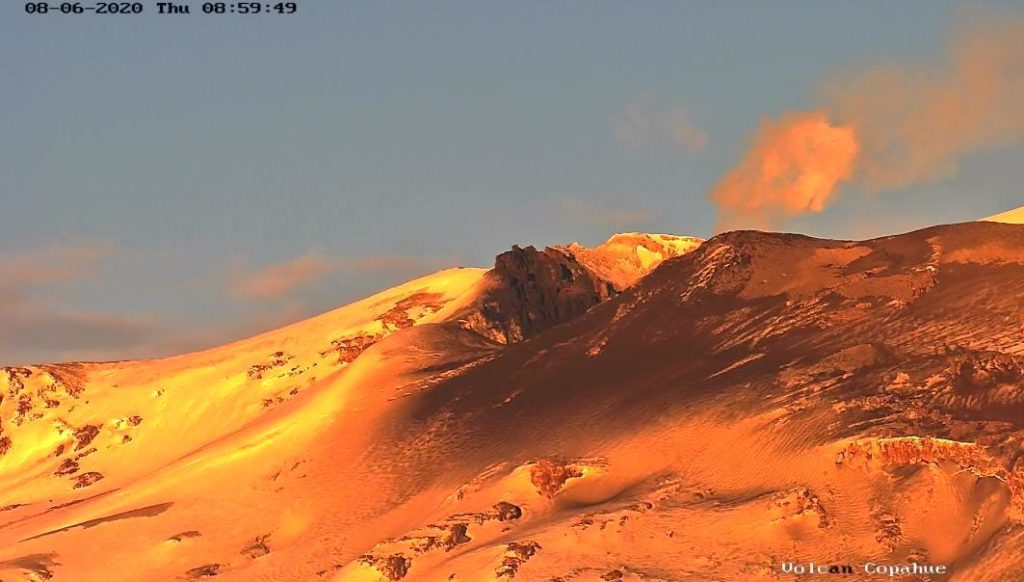 Since August 6, a continuous tremor with characteristics similar to those observed on July 17 has been detected.
The images provided by the IP cameras made it possible to observe the columns of degassing and materials of whitish / greyish coloring reaching 600 meters above the crater. In addition, a nocturnal incandescence could be identified
Four anomalies of sulfur dioxide (SO2) emissions into the atmosphere were reported on July 6, 10, 11 and 12.
A thermal alert associated with the crater was recorded on August 9. In addition, images from the Sentinel 2-L2A satellite made it possible to identify radiation anomalies on August 8 and 11.
The SO2 emissions recorded on the surface by the DOAS stations showed average values of 1523 tons / day with a maximum value of 4498 tons / day on August 12, a value considered high for this volcano.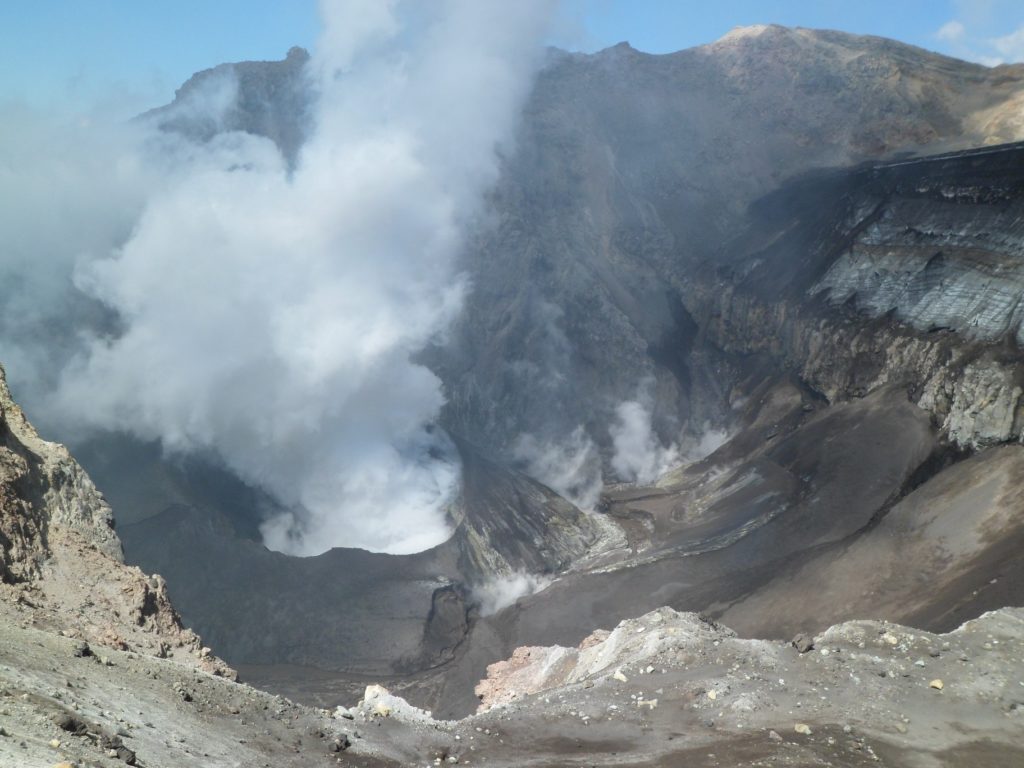 RECOMMENDATIONS
The impacted area is considered to be that close to the crater with a radius of 1000 m.
Stay informed and avoid approaching the crater of the volcano.
Receive information only from official media.
It should be noted that the areas near the volcano may be affected by the fall of volcanic ash.
It is suggested to find out about the preventive measures from the civil protection authorities in towns near the volcano.
Examination of the emergency plans of neighboring towns.
Source : Segemar .
Photos : OAVV , Dario G. Lazo .
Guatemala , Pacaya :
Type of activity: Strombolian.
Morphology: composite stratovolcano
Geographical location: 14 ° 22'50˝ Latitude N; 90 ° 36'00˝ Longitude W.
Height: 2,552 msnm.
Weather conditions: Cloudy
Wind: South-West at 30 km / h
Precipitation: 5.6 mm.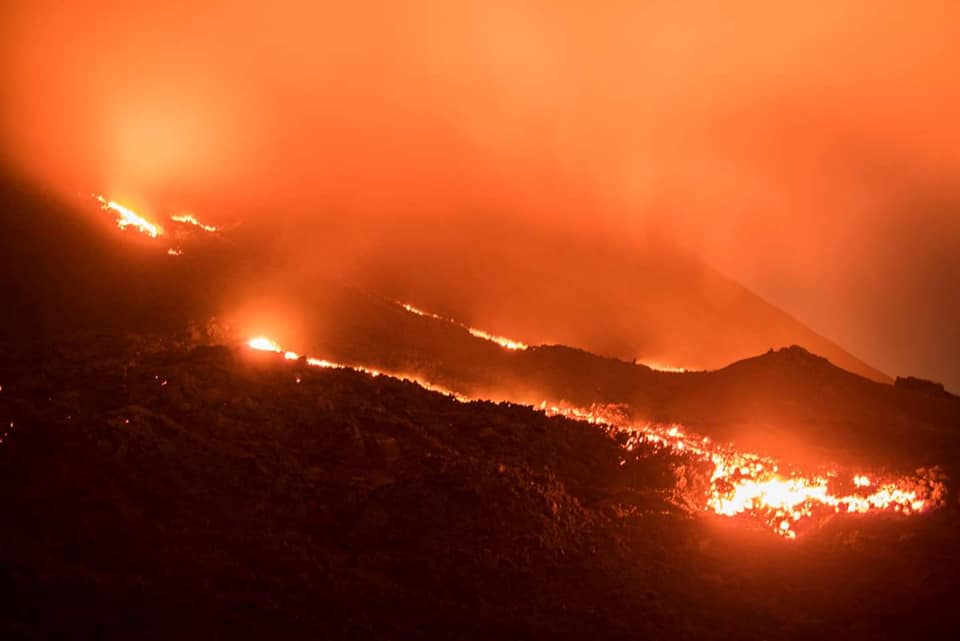 Activity:
During the night and early in the morning, weak to moderate Strombolian explosions were observed which raised incandescent materials and ash to a height of 150 meters above the crater. There is a white degassing fumarole at low altitude which moves eastward over a length of about 2 kilometers. The PCG and PCG5 seismic stations record a constant tremor due to the rise of magma and gases towards the surface. At night and early in the morning, the incandescent reflection of the active lava flow which moves in the middle part of the northeast flank for a length of approximately 300 meters was observed. The recommendations of the special BEPAC bulletin n ° 58-2020 remain valid
Source : Insivumeh.
Photo : David Rojas
Mexico , Popocatepetl :
August 23, 11:00 a.m. (August 23, 4:00 p.m. GMT)
Over the past 24 hours, the Popocatepetl volcano monitoring system has identified 153 exhalations accompanied by volcanic gases and sometimes small amounts of ash. In addition, 840 minutes of low amplitude tremor associated with the constant emission of water vapor, gas with low ash content were recorded.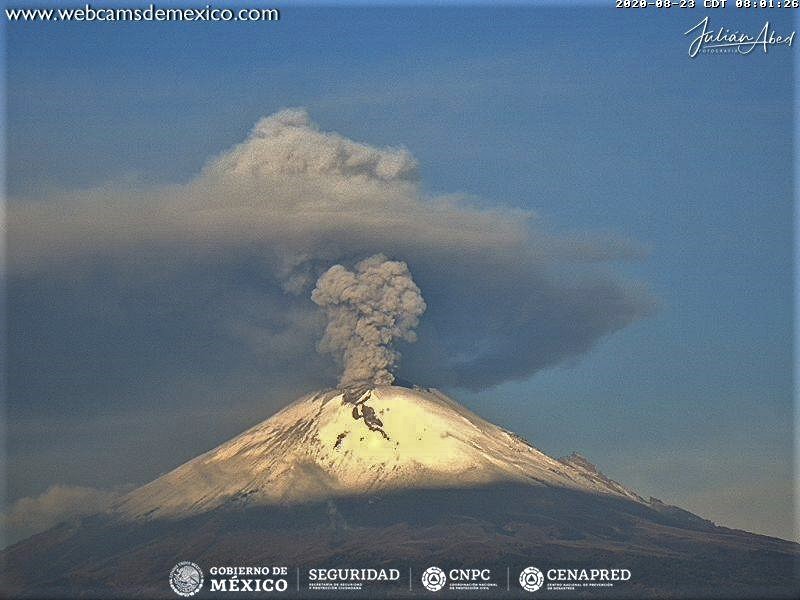 During the night, an incandescence was observed inside the crater, as well as the constant emission of water vapor and gas in a south-easterly direction, which continues until the time of this report.
CENAPRED urges NOT TO APPROACH the volcano and especially the crater, because of the danger posed by the fall of ballistic fragments, and in the event of heavy rains, to stay away from the bottom of the ravines because of the danger of lava flows. mud and debris.
The Popocatépetl volcanic alert semaphore is in YELLOW PHASE 2.
Source : Cenapred .