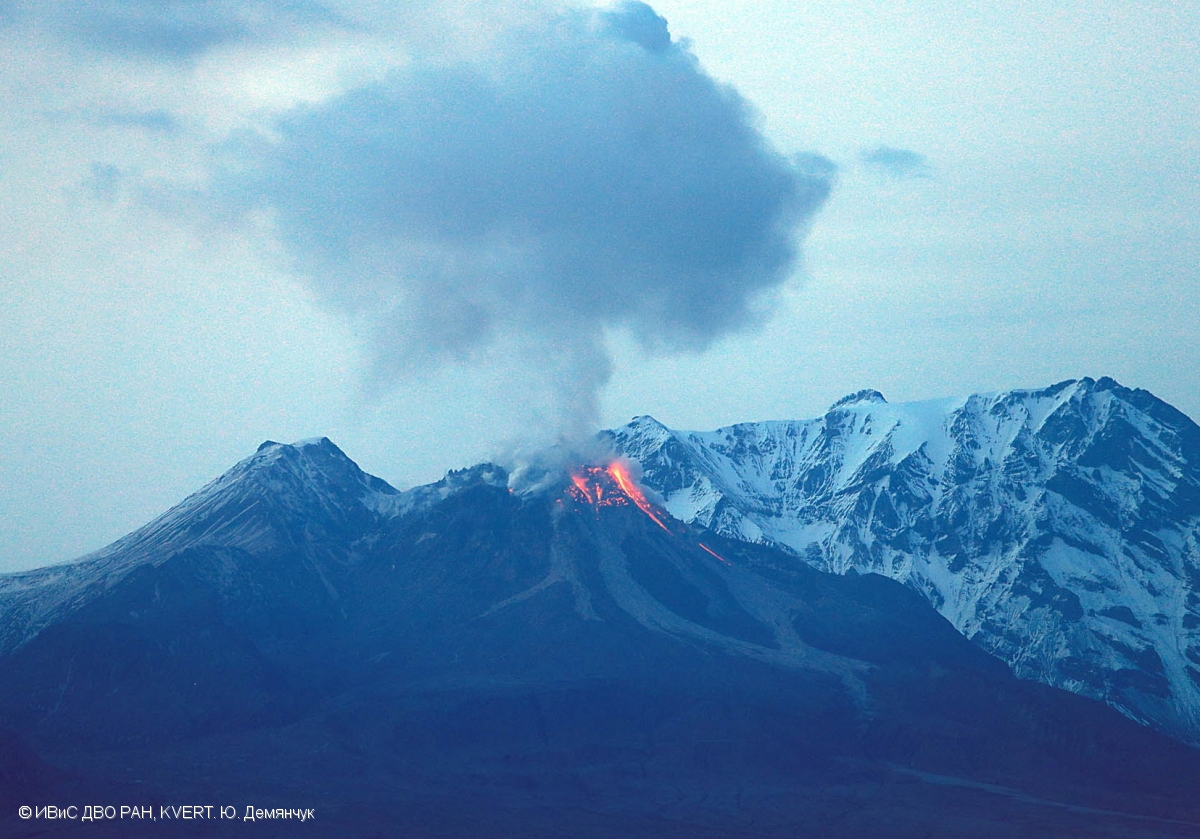 August 17 , 2021.
Peru , Sabancaya :
Analysis period: from August 09, 2021 to August 15, 2021, Arequipa, August 16, 2021.
Alert level: ORANGE
The Geophysical Institute of Peru (IGP) reports that the eruptive activity of the Sabancaya volcano remains at moderate levels, that is to say with the recording of an average of 29 daily explosions, with columns of ash and of gas up to 3 km altitude above the summit of the volcano and their consequent dispersion. Therefore, for the following days, no significant change is expected in eruptive activity.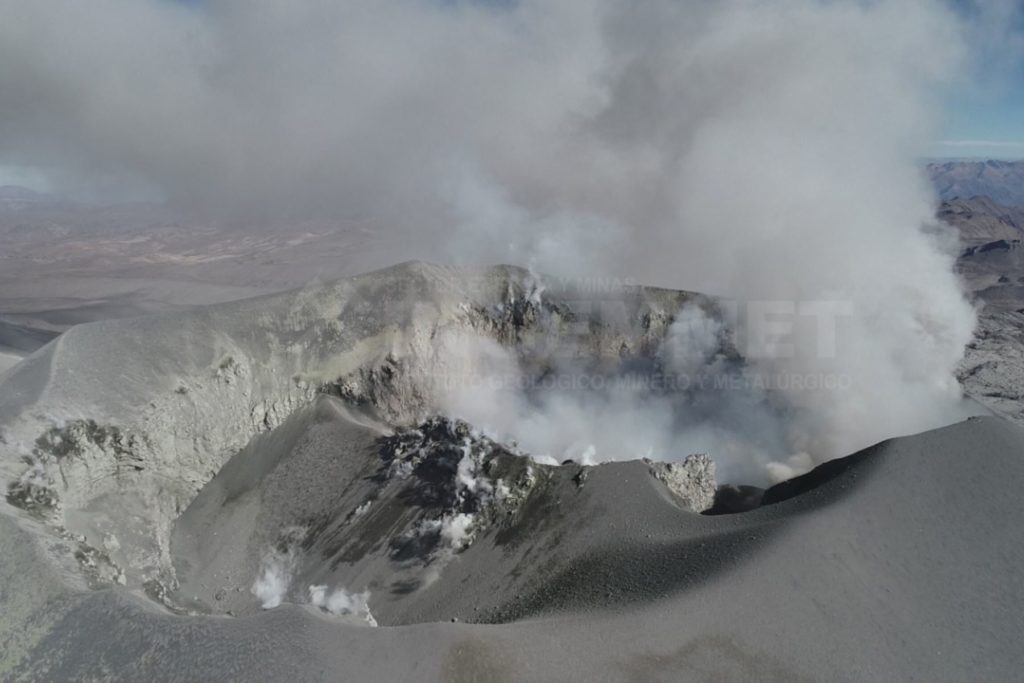 The IGP recorded and analyzed the occurrence of 826 earthquakes of volcanic origin, associated with the circulation of magmatic fluids within the Sabancaya volcano. An average of 29 explosions was recorded daily. During this period, Volcano-Tectonic (VT) earthquakes associated with rock fractures were located mainly in the North and North-East of Sabancaya and presented magnitudes between M2.2 and M2, 8.
The monitoring of the deformation of the volcanic structure using GNSS techniques (processed with fast orbits) does not show any significant anomalies. However, in general, an inflation process was observed in the northern sector (around the Hualca Hualca volcano). Visual surveillance identified columns of gas and ash up to 3 km altitude above the summit of the volcano, which were scattered towards the southern, southeast, eastern and northeastern sectors of Sabancaya. Satellite recordings have identified the presence of 4 thermal anomalies (maximum value of 11 MW) associated with the presence of a lava body on the surface of the volcano's crater.
RECOMMENDATIONS
• Keep the volcanic alert level in orange.
• Do not approach within a radius of 12 km from the crater.
Source : IGP.
Photo : Andina.
Alaska , Great Sitkin :
52°4'35 » N 176°6'39 » W,
Summit Elevation 5709 ft (1740 m)
Current Volcano Alert Level: WATCH
Current Aviation Color Code: ORANGE
Elevated surface temperatures and small earthquakes were detected over the past day at Great Sitkin Volcano consistent with continued growth of a lava dome. Satellite imagery from midday showed that the lava dome now has a diameter exceeding 700 m. A steam and gas plume could be seen above the summit in satellite images and by observers on the ground. No explosions or ash emissions were detected.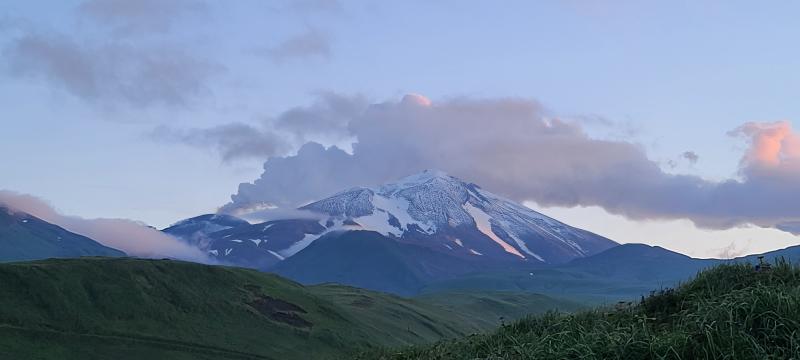 There is no indication of how long lava effusion will continue during the current eruption, and it is possible that explosive activity could occur with little or no warning. Great Sitkin Volcano is monitored by local seismic and infrasound sensors, satellite data, web cameras, and remote infrasound and lightning networks.
Source : AVO.
Photo : Kruse, Peggy.
Kamchatka , Sheveluch :
VOLCANO OBSERVATORY NOTICE FOR AVIATION (VONA).
Issued: August 17 , 2021
Volcano: Sheveluch (CAVW #300270)
Current aviation colour code: ORANGE
Previous aviation colour code: orange
Source: KVERT
Notice Number: 2021-94
Volcano Location: N 56 deg 38 min E 161 deg 18 min
Area: Kamchatka, Russia
Summit Elevation: 3283 m (10768.24 ft), the dome elevation ~2500 m (8200 ft)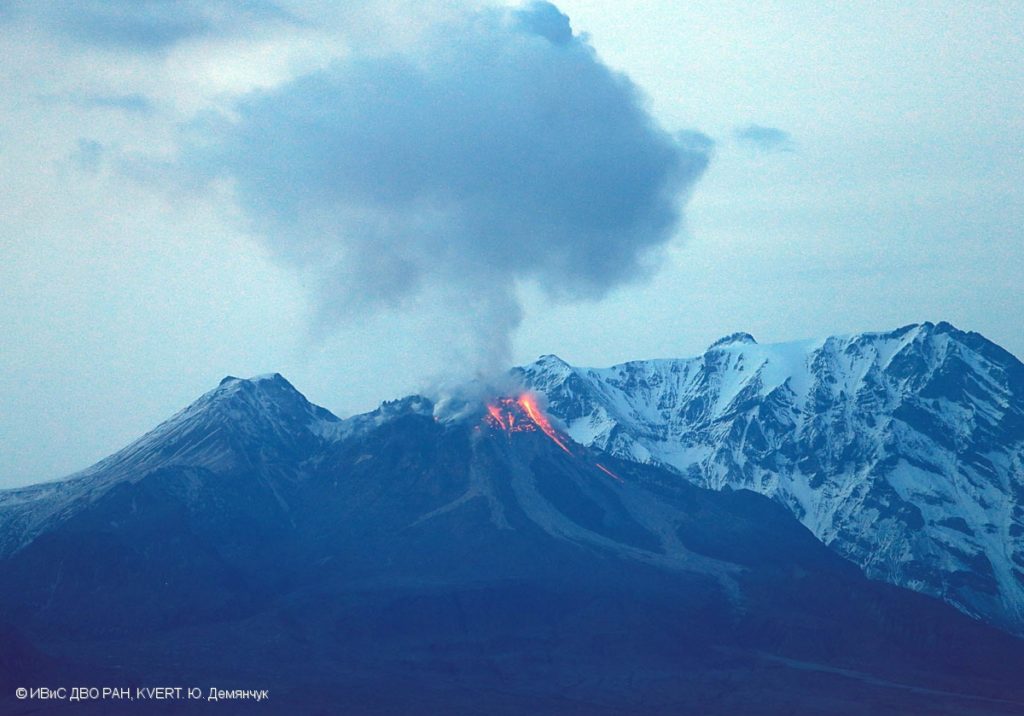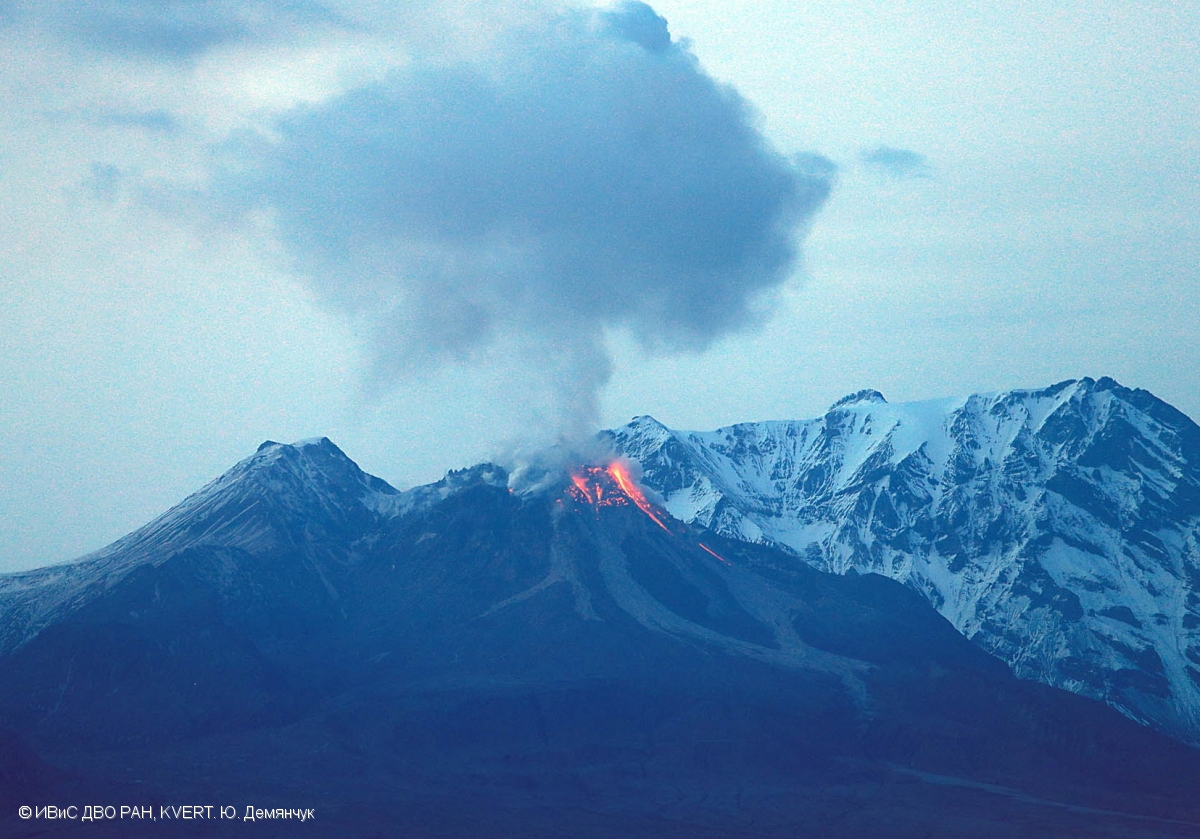 Squeezing out juvenile matter on the lava dome of Sheveluch volcano on 10 August, 2021.
Volcanic Activity Summary:
A growth of the lava dome continues, a strong fumarolic activity, and an incandescence of the lava dome and hot avalanches accompanies this process. Satellite data showed a gas-steam plume containing some amount of ash extending about 100 km to the east-south-east from the volcano.
An extrusive eruption of the volcano continues. Ash explosions up to 10-15 km (32,800-49,200 ft) a.s.l. could occur at any time. Ongoing activity could affect international and low-flying aircraft.
Volcanic cloud height:
3000-3500 m (9840-11480 ft) AMSL Time and method of ash plume/cloud height determination: 20210817/0119Z – Suomi NPP (14m15)
Other volcanic cloud information:
Distance of ash plume/cloud of the volcano: 100 km (62 mi)
Direction of drift of ash plume/cloud of the volcano: ESE / azimuth 113 deg
Time and method of ash plume/cloud determination: 20210817/0119Z – Suomi NPP (14m15)
Source : Kvert .
Photo : Yu. Demyanchuk. IVS FEB RAS, KVERT
Iceland , Geldingadalur / Fagradalsfjall :
Update on the eruption in Fagradalsfjall mountain on 16-August-2021
This is a short update on the eruption in Fagradalsfjall mountain that is part of Krýsuvík-Trölladyngja volcano system.
New crater has been confirmed in the eruption in Fagradalsfjall mountain. This crater started to form few days ago. It follows the activity in the largest crater and remains inactive during the time period when there is no activity in the large crater.
This new crater is going to change lava flows in the eruption and restart lava flows in the south-Meradalir and Geldingadalir.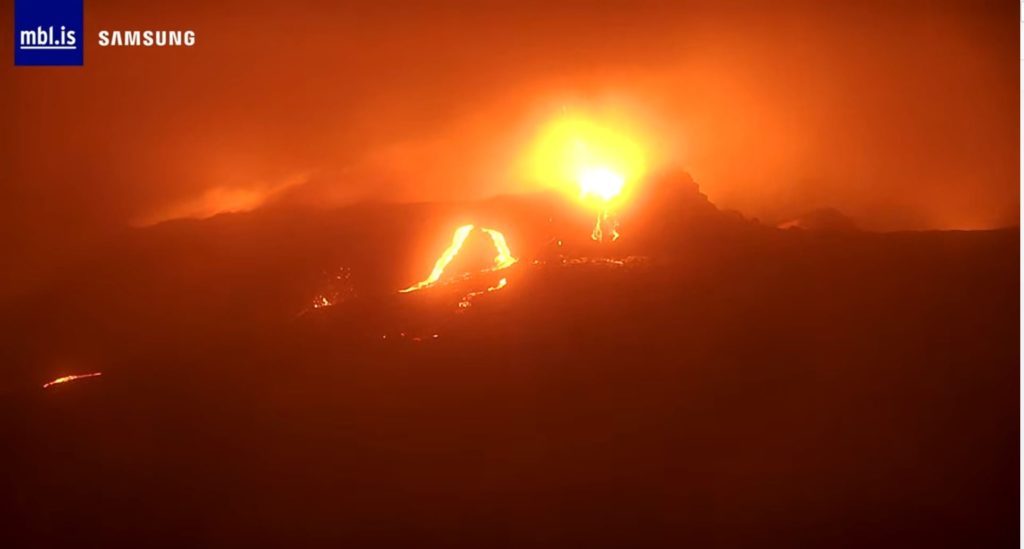 Current the new crater is building up. It is on the larger crater rim and might be unstable and collapse are likely to happen.
Formation of new craters following the formation of this crater is likely. When and where new craters form is impossible to know in advance.
It is a question if this is a new phase of the eruption. There is currently no response.
The new crater is visible on all the web cameras.
Fog has been blocking the view of the eruption today and I expect that is going to be the case tomorrow (17-August-2021) and maybe next few days. This fog makes it difficult to see what is going in the eruption
Source : icelandgeology.net
Photo : Mbl.is
Japan , Fukutoku-Okanoba :
After several days of eruption underwater, the Japanese volcano Fukutoku-Okanoba surfaced in mid-August.
An island one kilometer in diameter has appeared at the site of the underwater volcano that erupted in the Osagawara Archipelago region of Japan, NHK television reported.
On August 13, the Himawari meteorological satellite detected an expulsion of smoke and volcanic ash in this region at an altitude of 16,000 meters, then began recording « projections » of stones. The relapse of volcanic material in the eruption area was quite high, according to acquired satellite images. The Japanese Coast Guard has estimated that the pumice and ash fallen on the marine area occupy about 60 km2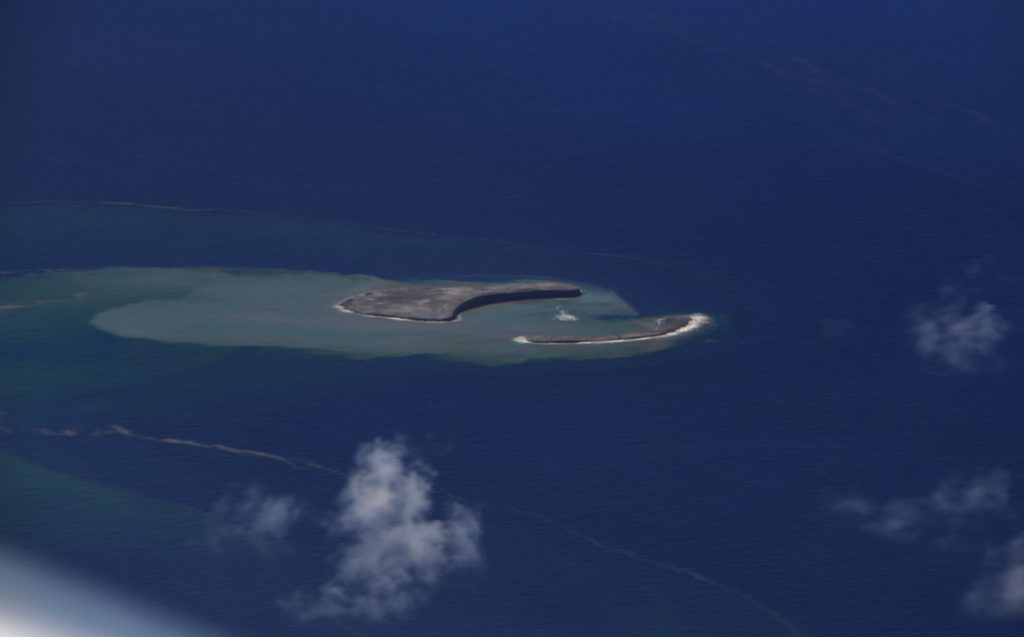 According to data from the Japanese Meteorological Authority, the last time an island appeared in this region was 35 years ago, in 1986. At that time, the island only existed for two months and was then destroyed by waves.
Meteorologists urge ships navigating this area to be careful. So far, there have been no reports of vessels affected by the volcano eruption.
Source : mundo.sputniknews.com
Photo : kaiho.mlit.go.jp