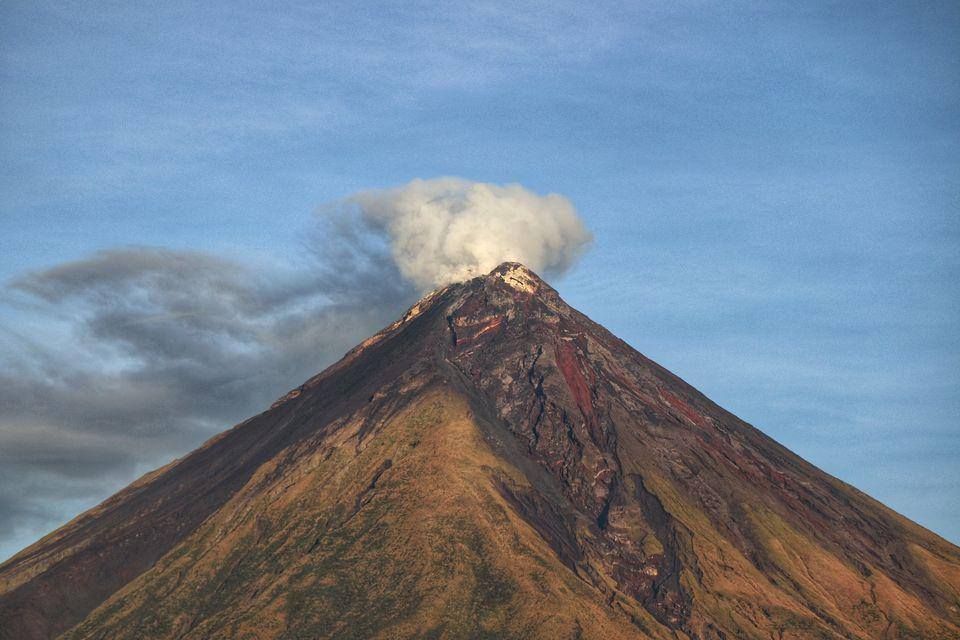 October 25 , 2020. EN. Philippines : Mayon , Argentina / Chile : Nevados de Chillan , Ecuador , Sangay , Iceland : Reykjanes Peninsula .
October 25 , 2020.
Philippines , Mayon :
LAHAR ADVISORY FOR MAYON VOLCANO: 24 October 2020 05:30
Based on its Severe Weather Bulletin # 4 issued at 05:00 PM today (October 24, 2020), the Philippine Atmospheric Geophysical and Astronomical Services Administration (PAGASA) forecasts Tropical Depression "QUINTA" will make landfall over the Bicol Region between Sunday evening and Monday morning (25-26 October) and traverse westward over Southern Luzon on Monday. As such Bicol Region is expected to experience light to moderate, with at times heavy rainfall during the period.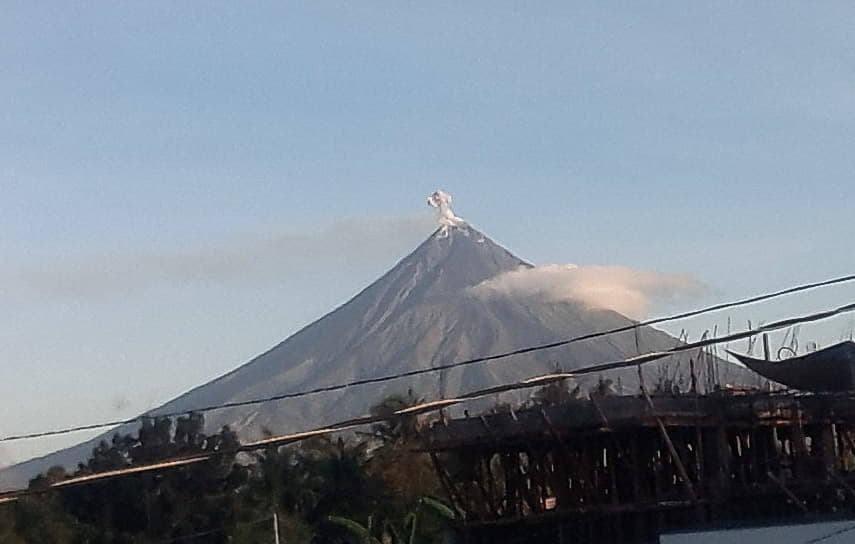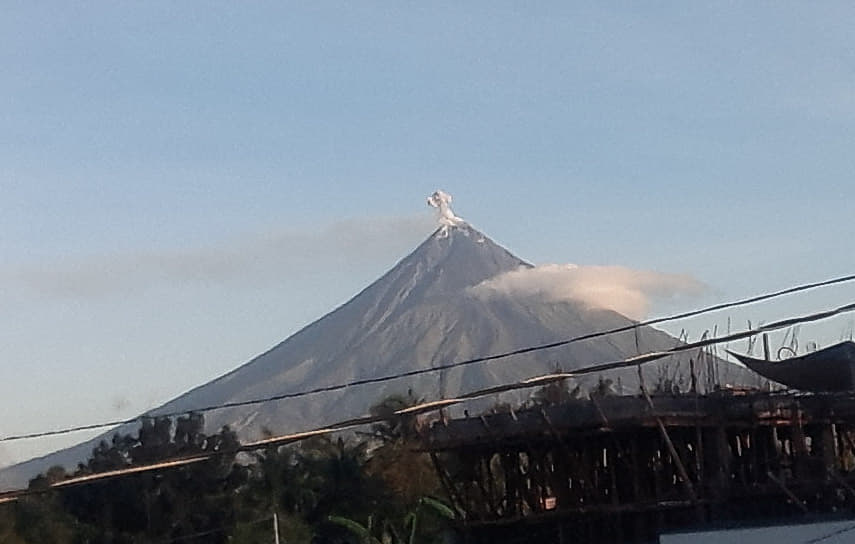 Due to this development, DOST-PHIVOLCS strongly recommends increased vigilance and readiness of communities in pre-determined zones of lahar hazards in Mayon Volcano. Prolonged and heavy rainfall may generate post-eruption lahars on major channels draining the Mayon Volcano edifice by incorporating loose material from thick pyroclastic density current (PDC) deposits and remnant ashfall from the January-March 2018 eruption. The bulk of erodible PDC deposits occupy the watershed areas of the Miisi, Mabinit, Buyuan and Basud Channels. In addition, older and erodible eruption deposits occupy the watershed areas on the eastern and western slopes of the edifice and can be remobilized as non-eruption lahars by erosion of banks and channel beds. Mayon lahars can threaten communities along the middle and lower slopes and downstream of these channels with inundation, burial and wash away. Lahar flows were observed at Barangays Maninila and Tandarora in Guinobatan, Albay on 15 and 20 October 2020 brought about by rains from Typhoons "OFEL" and "PEPITO" respectively.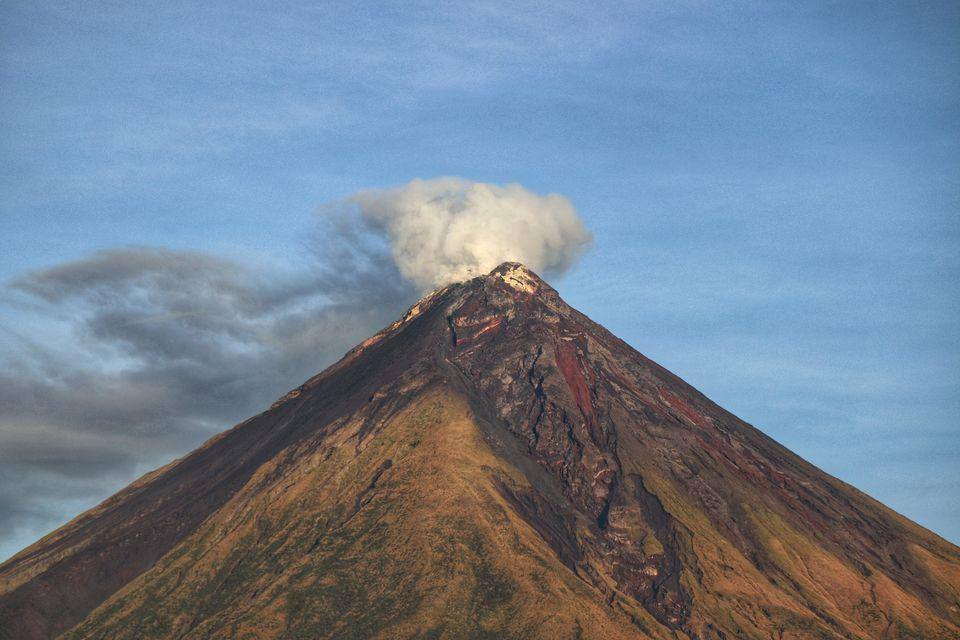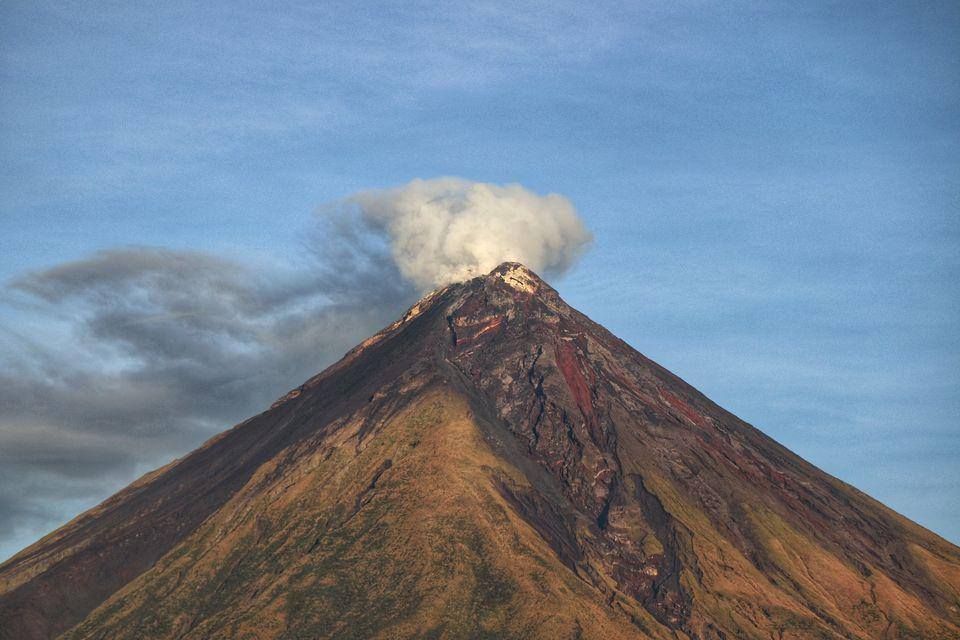 DOST-PHIVOLCS, therefore, warns of potential lahars and sediment-laden streamflows on all river channels draining the slopes of Mayon Volcano, particularly the Miisi, Binaan, Anoling, Quirangay, Maninila, Masarawag, Muladbucad, Nasisi, Mabinit, Matan-ag, and Basud Channels, that may be generated by heavy rainfall brought about by Tropical Depression "QUINTA". Communities and local government units beside these drainages are advised to be additionally vigilant and to move residents to high ground should heavy rains occur.
Source : Phivolcs .
Photos : Manilla Bulletin , Erickson Banzuela Balderama.
Argentina / Chile , Nevados de Chillan :
The seismicity parameters associated with both the fracturing processes of rigid materials (type VT) and the dynamics of fluids within the volcanic complex (type LP and TR) or surface activity (type EX) have remained at levels similar to those of recent periods.
The highest energy VT type event, with a local magnitude (ML) of 2.9, was located 3.1 km south-east (SE) of the active crater with a depth of 2.1 km.
The images provided by the surveillance cameras allowed us to observe that the dynamic of effusive and explosive activity continued during this fortnight. The effusive activity is characterized by the extrusion of lava, which accumulates at the level of the crater and advances outside the northern limit of the active crater, generating a flow which to date reaches 615 m from the edge of this one . The explosive activity presented maximum column heights of less than 1100 m, with a moderate content of particles and a higher content of volcanic gases.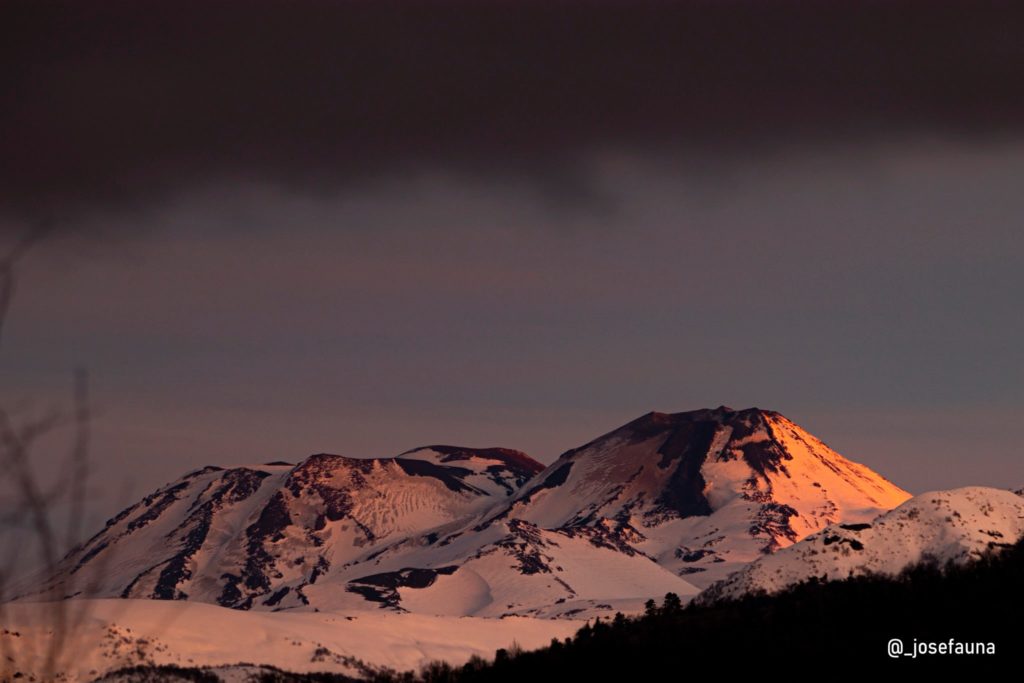 Some isolated episodes showed a high content of pyroclasts from the dome located in the Nicanor crater.
When the weather conditions permitted, it was possible to record incandescence both day and night.
According to data obtained from the network of GNSS stations and inclinometers installed on the volcano, it is observed that the tendency for the relaxation of the system is maintained, showing minor variations.
17 thermal alerts were recorded in the area with a maximum value of 5 MW, a value considered low.
CONCLUSIONS
The eruptive cycle of the Nevados de Chillán volcanic complex continues to evolve steadily, with the advance of the lava flow observed on the northern slope, added to the development of the lava dome housed in the crater, which exhibits isolated explosive episodes of higher energy, associated with its partial destruction.
Complementarily, the data from GNSS stations showed some minor downward variations during this period. However, the recording of seismicity associated with fluid dynamics, explosions, thermal alerts, low height degassing and incandescence, are consistent with the development of this type of surface magmatic body.
The current process is considered to be part of an intermittent eruptive dynamic with the emission of magmatic matter towards the surface with a low level of explosiveness, it does not show signs that would suggest for the moment a greater destabilization.
Source : Segemar .
Photo et vidéo : Josefauna .
Ecuador , Sangay :
DAILY REPORT ON THE STATE OF SANGAY VOLCANO, Saturday October 24, 2020.
Surface activity level: High, Surface trend: Increasing.
Internal activity level: High, Internal trend: No change.
Seismicity: From October 23, 2020, 11:00 a.m. to October 24, 2020, 11:00 a.m.
Long period type events: 2
Emission tremor: 2
Explosions: 15
Rains / lahars:
During the last 24 hours, no rains have been recorded.
** In case of heavy rains, lahars can be generated in the Volcán, Upano rivers and other tributaries **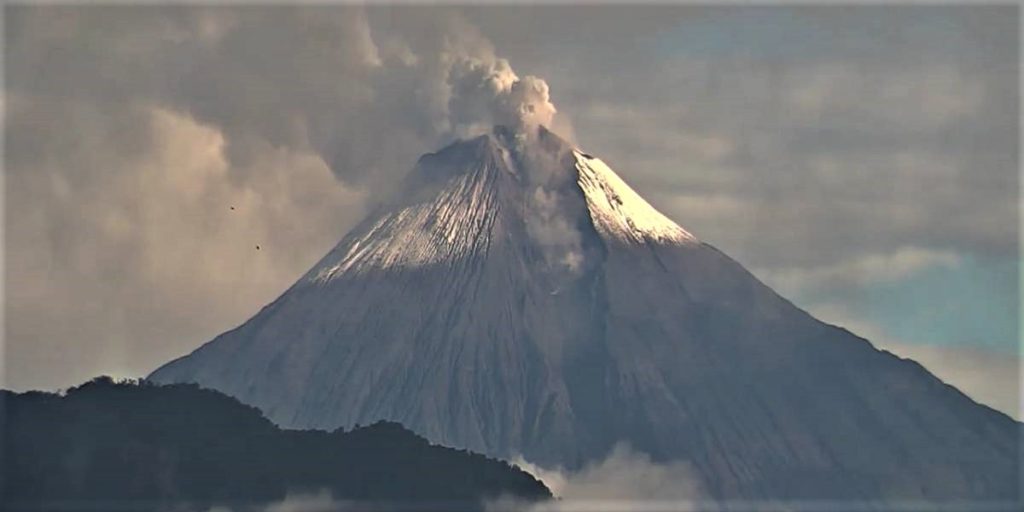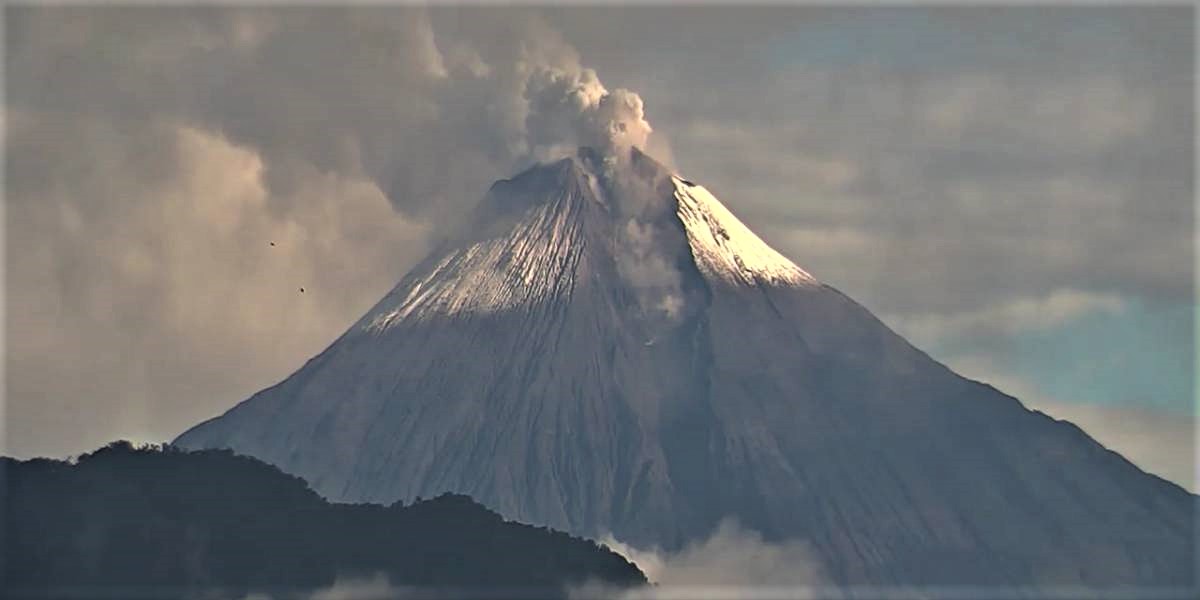 Emission / ash column: Slight gas emissions were observed up to 500 meters above crater level in a north-westerly direction. The Washington VAAC reported emissions of gas and ash up to 870 meters above the summit in a westerly and southwest direction.
Other monitoring parameters: FIRMS recorded 14 thermal alerts, MIROVA reported 1 low thermal alert and 1 moderate thermal alert in the last 24 hours.
Observations: The volcano area cleared early this morning, the rest of the weather remained mostly cloudy.
Alert level: yellow.
Source : IGEPN.
Photo : Ecu 911
Iceland , Reykjanes Peninsula :
Seismic activity in Reykjanes peninsula has been decreasing since the M5.6 earthquake on the 20th of October in Núpshlíðarháls. Minor earthquakes are still being measured in the area. From midnight roughly 100 earthquakes have been detected in the area, the largest of M2.3, other earthquakes are smaller.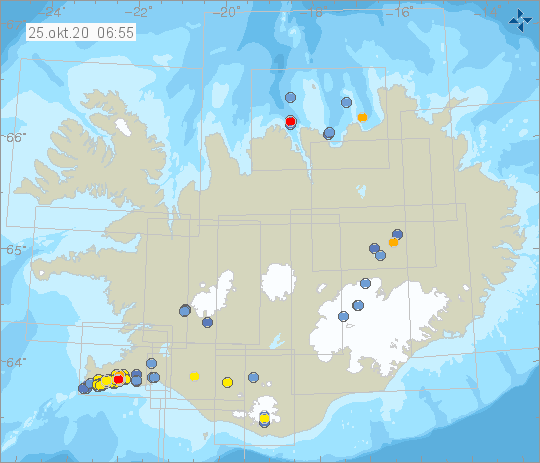 It is complicated to evaluate if the swarm is diminishing or the activity has temporarily decreased. Therefore it is not excluded that the seismic activity at Reykjanes peninsula will increase again. More info
Travelers and hikers are urged to show caution in the vicinity of steep slopes in Reykjanes due to increased likelihood of rockfall while the seismic swarm is ongoing.
Source : Vedur .