December 13, 2020. EN . Philippines : Taal , Indonesia : Sinabung , Ecuador : Sangay , Guatemala : Fuego .
December 13 , 2020.
Philippines , Taal :
TAAL VOLCANO BULLETIN: 13 December 2020 08:00 A.M.
In the past 24-hour period, the Taal Volcano Network recorded seven (7) volcanic earthquakes. Emission of steam-laden plumes from fumarolic activity at the vents of the Main Crater was weak. Ground deformation parameters based on continuous GPS monitoring from 29 March 2020 to present indicated a slow and slight inflation of the northwestern sector of Taal Caldera, which was also recorded by electronic tilt on northwest Volcano Island starting the second week of July 2020. In contrast, GPS data from the southwestern sector of Taal Caldera and Volcano Island yielded no significant change after the huge post-eruption subsidence.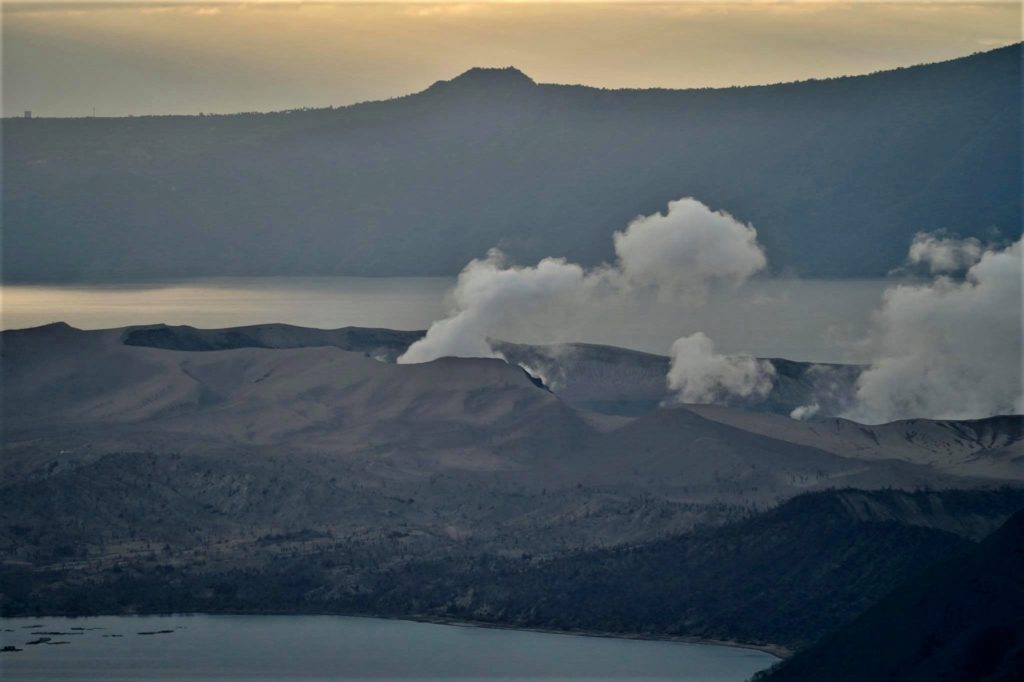 Alert Level 1 (Abnormal) is maintained over Taal Volcano. DOST-PHIVOLCS reminds the public that at Alert Level 1, sudden steam-driven or phreatic explosions, volcanic earthquakes, minor ashfall, and lethal accumulations or expulsions of volcanic gas can occur and threaten areas within the Taal Volcano Island (TVI). DOST-PHIVOLCS strongly recommends that entry into TVI, Taal's Permanent Danger Zone or PDZ, especially the vicinities of the Main Crater and the Daang Kastila fissure, must remain strictly prohibited. Local government units are advised to continuously assess previously evacuated barangays around Taal Lake for damages and road accessibilities and to strengthen preparedness, contingency, and communication measures in case of renewed unrest. People are also advised to observe precautions due to ground displacement across fissures, possible ashfall, and minor earthquakes. Civil aviation authorities must advise pilots to avoid flying close to the volcano as airborne ash and ballistic fragments from sudden explosions and wind-remobilized ash may pose hazards to aircraft.
DOST-PHIVOLCS is closely monitoring Taal Volcano's activity and any new significant development will be immediately communicated to all stakeholders.
Source : Phivolcs .
Photo : Raffy Tima .
Indonesia , Sinabung :
VOLCANO OBSERVATORY NOTICE FOR AVIATION – VONA .
Issued : Décember 13 , 2020
Volcano : Sinabung (261080)
Current Aviation Colour Code : ORANGE
Previous Aviation Colour Code : orange
Source : Sinabung Volcano Observatory
Notice Number : 2020SIN36
Volcano Location : N 03 deg 10 min 12 sec E 98 deg 23 min 31 sec
Area : North Sumatra, Indonesia
Summit Elevation : 7872 FT (2460 M)
Volcanic Activity Summary :
Eruption with volcanic ash cloud at 05h38 UTC (12h38 local).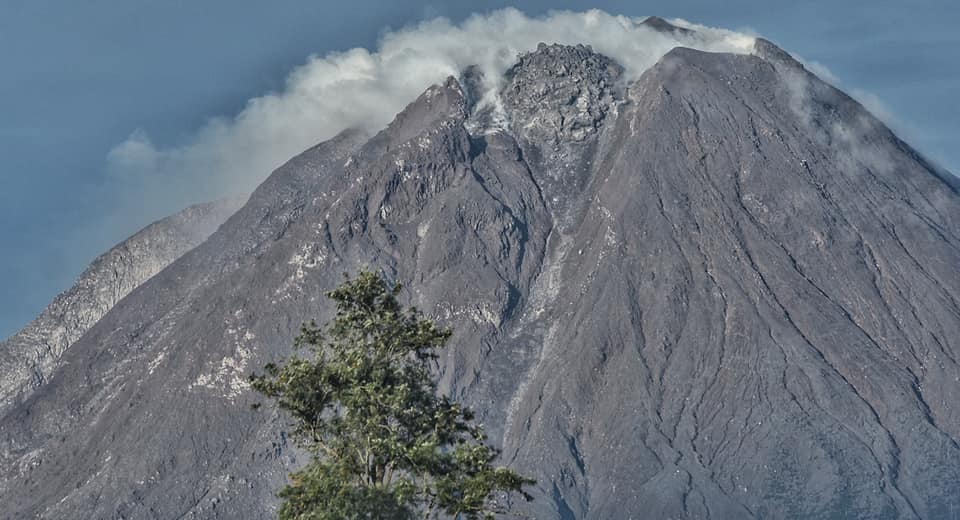 Volcanic Cloud Height :
Best estimate of ash-cloud top is around 9472 FT (2960 M) above sea level, may be higher than what can be observed clearly. Source of height data: ground observer.
Other Volcanic Cloud Information :
Ash-cloud moving to east-southeast.
Remarks :
Seismic activity is characterized by eruption volcanic event
The activity level has been at level III (SIAGA) since May 20, 2019 at 10:00 a.m. The Sinabung volcano (2460 m altitude) has been erupting since 2013.
The volcano was clearly visible until it was covered in fog. It was possible to observe the crater with an emission of high intensity white smoke about 50-200 meters above the summit. There was an avalanche with a maximum sliding distance of 1000 m to the east south-east. The weather is sunny to rainy, with weak to moderate winds in the North-East, East and South-East. The air temperature is around 15-26 ° C.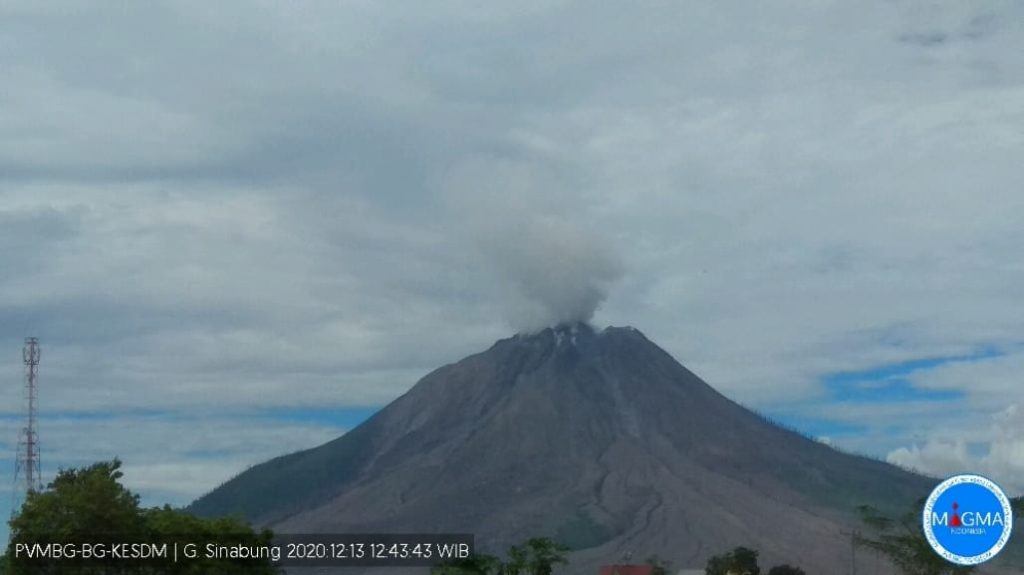 According to the seismographs of December 12, 2020, it was recorded:
89 avalanche earthquakes
15 low frequency earthquakes
22 hybrid / multi-phase earthquakes
4 local tectonic earthquakes
3 distant tectonic earthquakes
Source : Magma Indonesia , PVMBG.
Photos : Nachelle Homestay , Magma .
Ecuador , Sangay :
DAILY REPORT ON THE STATE OF SANGAY VOLCANO, Saturday December 12, 2020.
Surface activity level: High, Surface trend: Increasing.
Internal activity level: High, Internal trend: Increasing.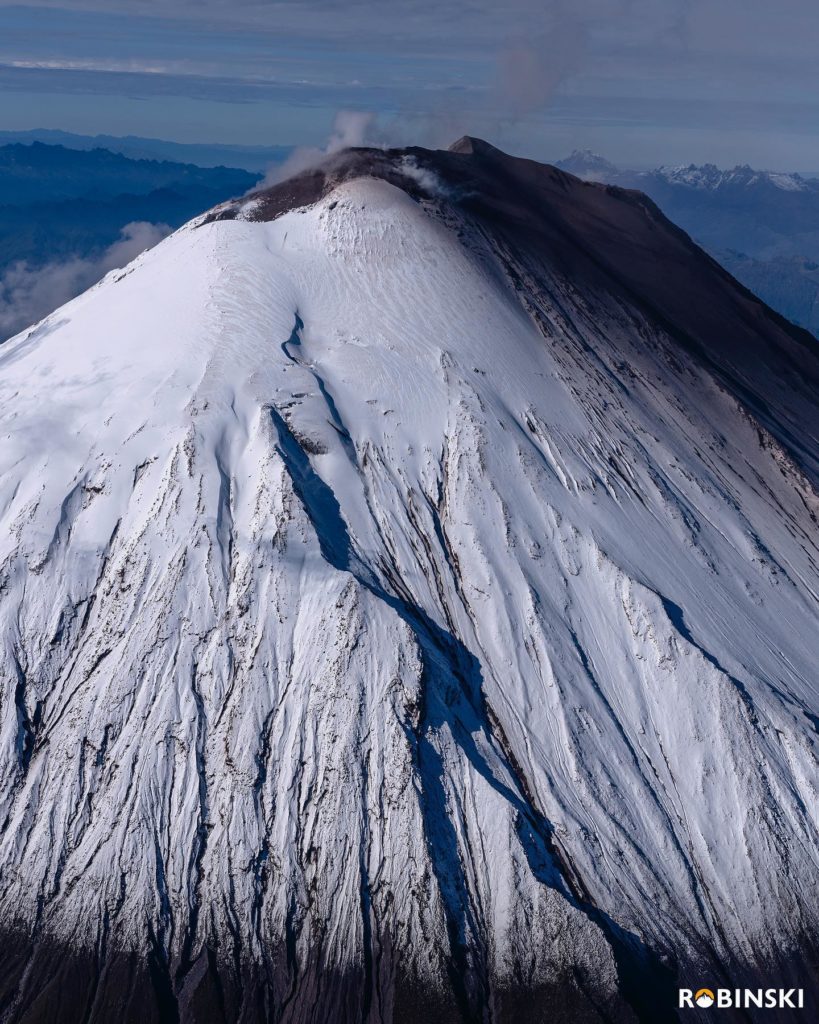 Seismicity: From December 11, 2020, 11:00 am to December 12, 2020, 11:00 am:
Long period type events (LP): 12
Emission tremor (TE): 69
Explosions (EXP): 69
Harmonic Tremor (TA): 2
Rains / lahars:
Moderate rains were recorded yesterday afternoon and today. Yesterday afternoon, a high frequency signal was recorded, probably associated with the appearance of mudslides and debris (lahars) which descend via the ravines of the volcano.
Emission / ash column: It was observed, between the clouds, emissions of gas and ash between 1500 and 2000 meters above the level of the crater in a northeast direction. The Washington VAAC reported gas and ash emissions between 1,470 and 1,770 meters above the summit in a west, south, and southwest direction.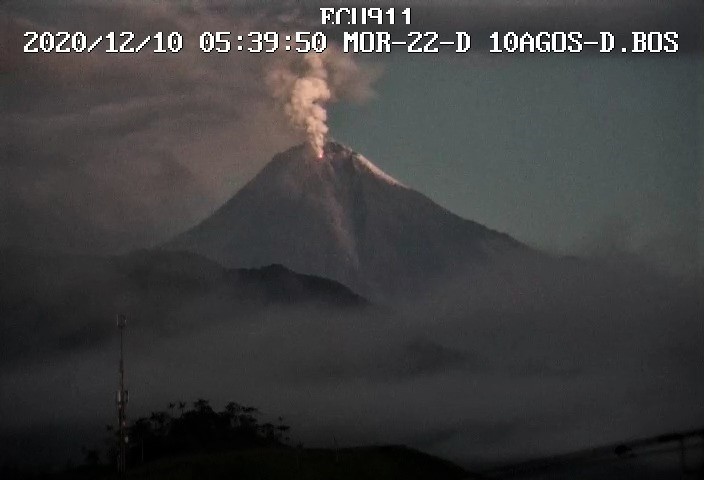 Other monitoring parameters: FIRMS recorded 22 thermal alerts on the Sangay in the last 24 hours.
MIROVA has recorded 1 moderate thermal alerts over the Sangay in the last 24 hours.
Observations: The volcano sector was partially cleared yesterday afternoon and in the early morning today, the rest of the weather remained cloudy.
Due to technical problems at the reference station, the seismic events were recorded for an operating time of 18 hours.
Alert level: yellow.
Sources : INSTITUT GÉOPHYSIQUE / ÉCOLE NATIONALE DE POLYTECHNIQUE.
Photos : robinski via marina Morozova , Ecu911 .
Guatemala , Fuego :
Activity:
Through station analysis and field observations, incandescent pulses with the presence of degassing at a height of 4400 meters above sea level were noted during the night and early morning, which were accompanied by weak , moderate and strong explosions , generating low, moderate and loud rumblings; with weak and moderate shock waves that vibrate the roofs and windows of neighboring towns, in a range that varies from 9 to 15 per hour.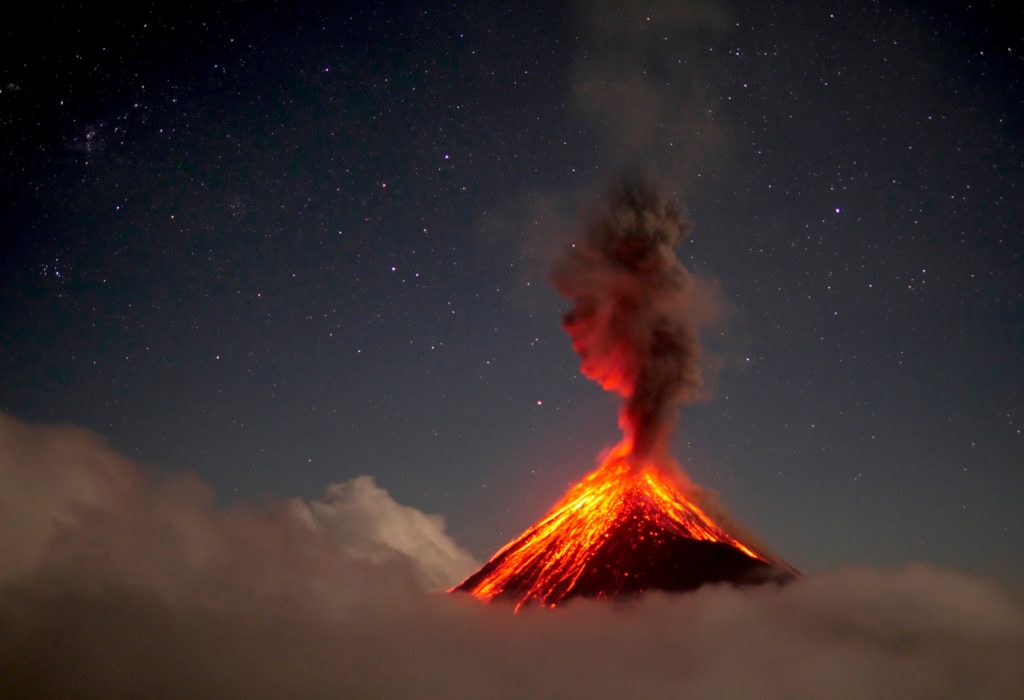 These are accompanied by columns of gray ash, reaching a height of between 4400 and 4800 meters above sea level (14,436 to 15,748 feet) which disperse in a southwest direction with the possibility of ash fall. in Morelia, Panimaché, Palo Verde, El Porvenir and others in the region, a distance of approximately 15 kilometers. Avalanches are moderate to strong towards the ravines of Seca, Taniluyá and Ceniza with boulders reaching the vegetation.
Source : Insivumeh .
Photo : 660citynews.com