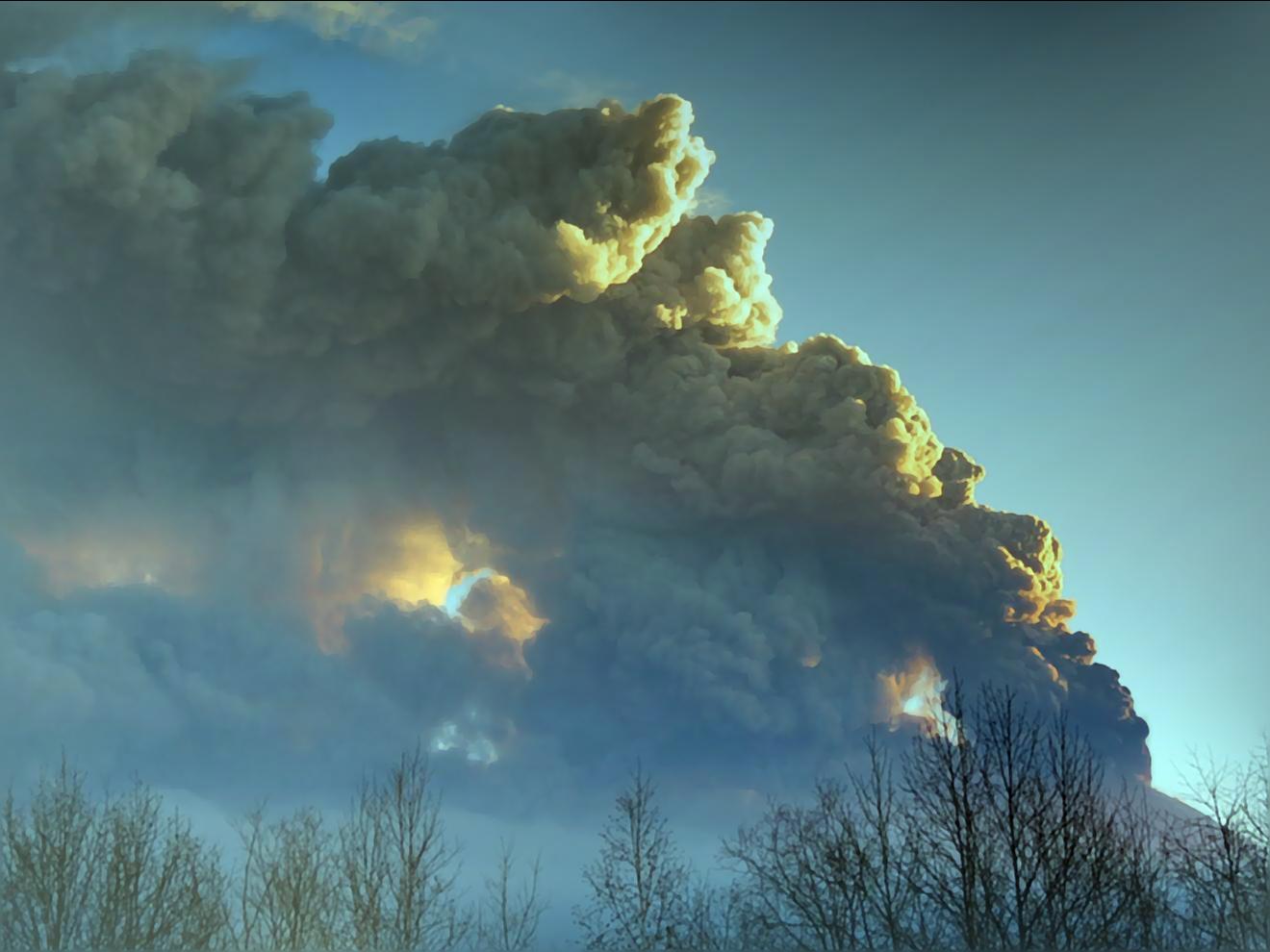 November 02 , 2023.
Iceland , Reykjanes Peninsula :
Volcanic unrest continues on the Reykjanes Peninsula . Satellite observations and ground-based measurements reveal an intrusion northwest of Mt. Þorbjörn . Updated 1. November at 12:20pm
On 25 October, an intense earthquake swarm began near Svartsengi, north of Grindavík on the Reykjanes Peninsula. So far, over 10,500 earthquakes have been detected in the swarm, with over 26 earthquakes exceeding magnitude three, the largest of which was magnitude 4.5 on 25 October at 08:18 UTC.
The latest satellite radar image, acquired late on 31 October, reveals 5 to 6 cm of ground movements over 12 days, centered just northwest of Mt. Þorbjörn. The same displacement signal is seen in continuous GPS measurements from stations in the region, beginning on 27 October. The latest GPS results from 1 November indicate that ground displacements continue in the region. Combining seismic, geodetic, and satellite-based observations, we infer that a volcanic intrusion is located at about 4 km depth just northwest of Mt. Þorbjörn. Presently, there are no indications that the volcanic intrusion is becoming shallower. We expect that seismicity will continue northwest of Mt. Þorbjörn, and this could include felt earthquakes exceeding magnitude four. Triggered earthquake activity is also possible in the coming days due to stress increases caused by the intrusion. This is a likely explanation for the ongoing seismic activity detected west of Þorbjörn in Eldvörp on 1 November. Triggered seismicity is also possible due to the long-term effects of magma accumulation beneath Fagradalsfjall.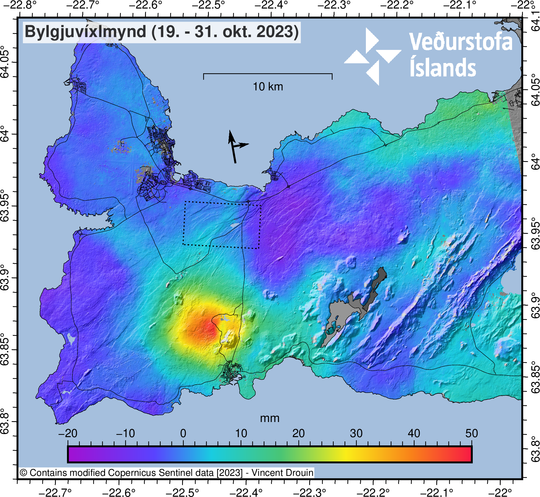 Satellite-based InSAR image of the Reykjanes Peninsula, spanning 19 to 31 October. This image gives an insight into ground deformation during the last 12 days. The largest deformation signal is centred northwest of Mt. Þorbjörn. From GPS measurements, it is apparent that most of the centimetre-scale ground displacement occurred since 27 October.
.
Source et photo : IMO
Kamchatka , Klyuchevskoy :
VOLCANO OBSERVATORY NOTICE FOR AVIATION (VONA)
Issued: November 01 , 2023
Volcano: Klyuchevskoy (CAVW #300260)
Current aviation colour code: RED
Previous aviation colour code: red
Source: KVERT
Notice Number: 2023-143
Volcano Location: N 56 deg 3 min E 160 deg 38 min
Area: Kamchatka, Russia
Summit Elevation: 4750 m (15580 ft)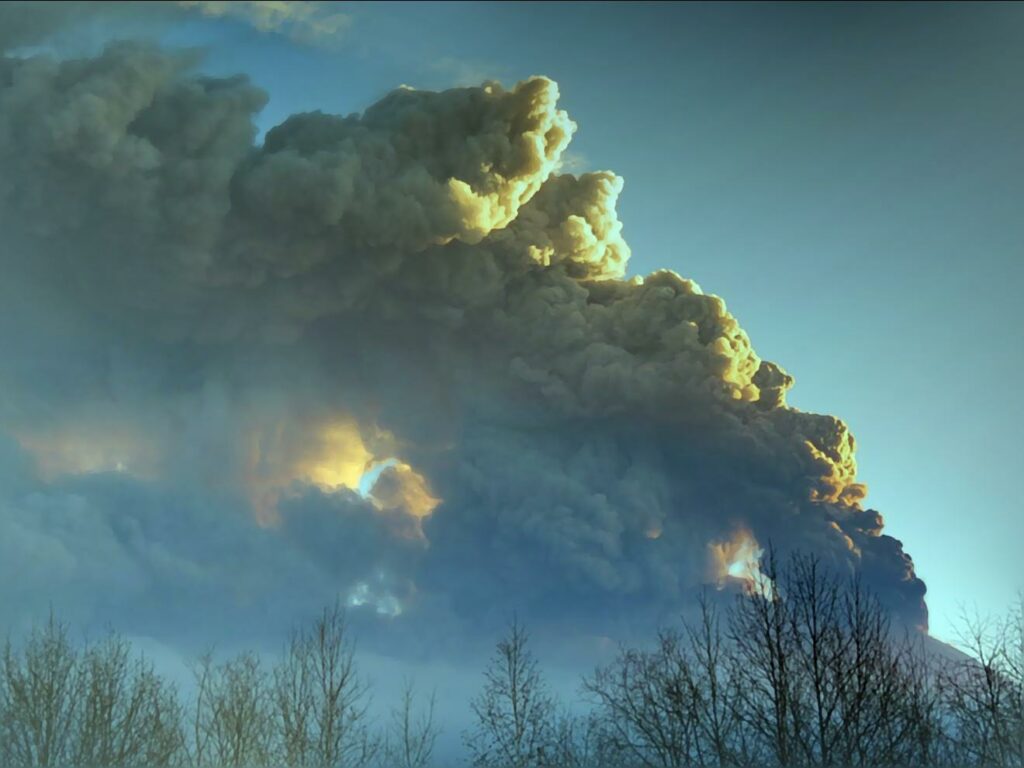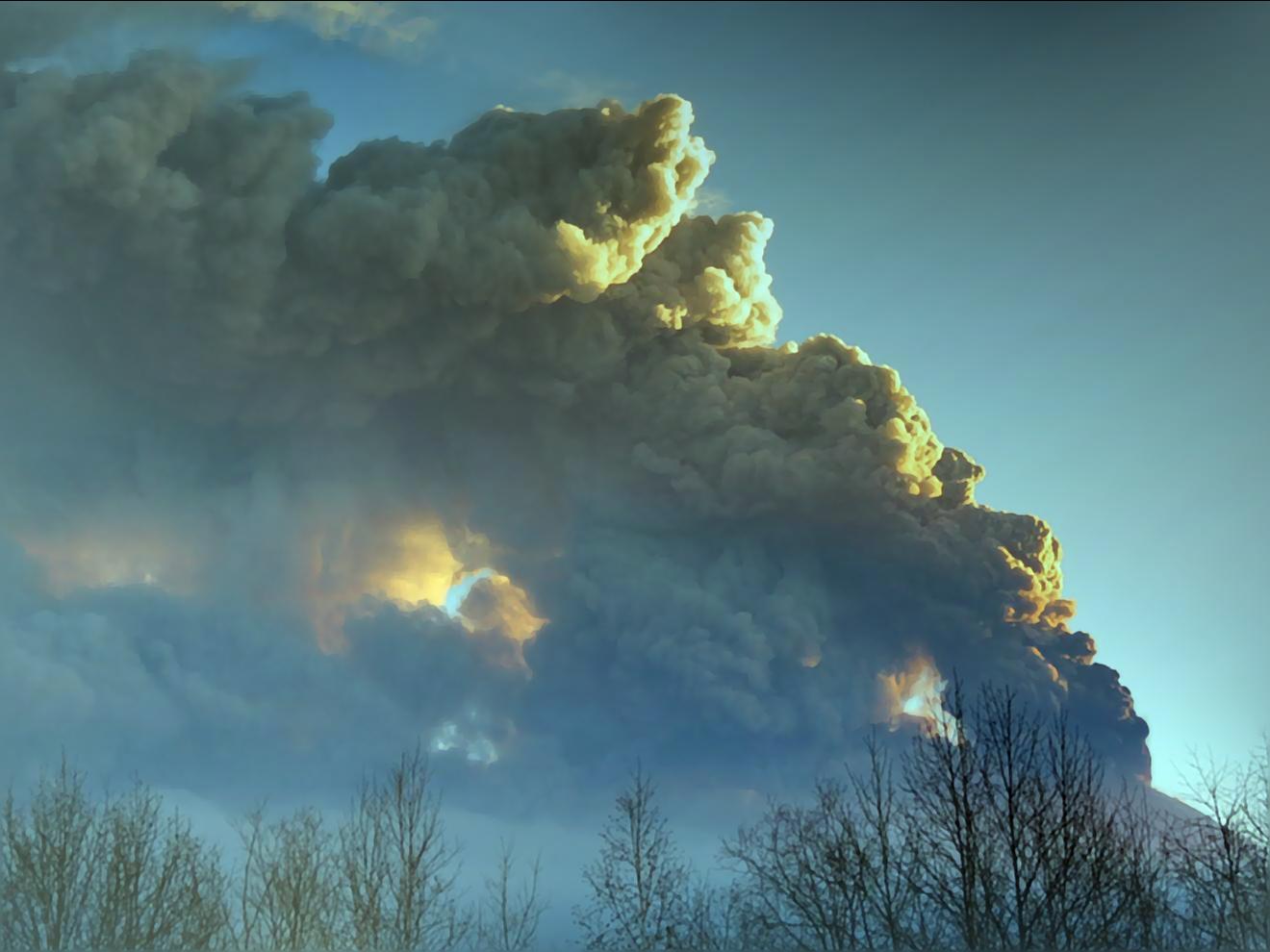 Volcanic Activity Summary:
Strong activity of the volcano continues. Satellite data showed the ash column rose up to 12 km a.s.l., and the ash plume is continuing extending for 1500 km to the south-southeast of the volcano.
The summit explosive-effusive eruption of the volcano continues. Ash explosions up to 15 km (49,200 ft) a.s.l. could occur at any time. Ongoing activity could affect international and low-flying aircraft.
Volcanic cloud height:
12000 m (39360 ft) AMSL Time and method of ash plume/cloud height determination: 20231101/0235Z – Video data
Other volcanic cloud information:
Distance of ash plume/cloud of the volcano: 1600 km (994 mi)
Direction of drift of ash plume/cloud of the volcano: ESE / azimuth 110 deg
Time and method of ash plume/cloud determination: 20231101/0200Z – Himawari-9 14m15
Source : Kvert
Photo : Andrew Matseevsky
United – States , Yellowstone :
Wednesday, November 1, 2023, 2:26 PM MDT (Wednesday, November 1, 2023, 20:26 UTC)
44°25'48 » N 110°40'12 » W,
Summit Elevation 9203 ft (2805 m)
Current Volcano Alert Level: NORMAL
Current Aviation Color Code: GREEN
Recent Work and News
Steamboat Geyser erupted on October 8—its 7th major water eruption of 2023. Since that time, the geyser has been quiet, with no minor eruptions.
Winter has arrived in Yellowstone, and snow is beginning to fall. Although some field work will continue in the weeks to come, most YVO field operations have been completed for the year, and new operations will not begin until May.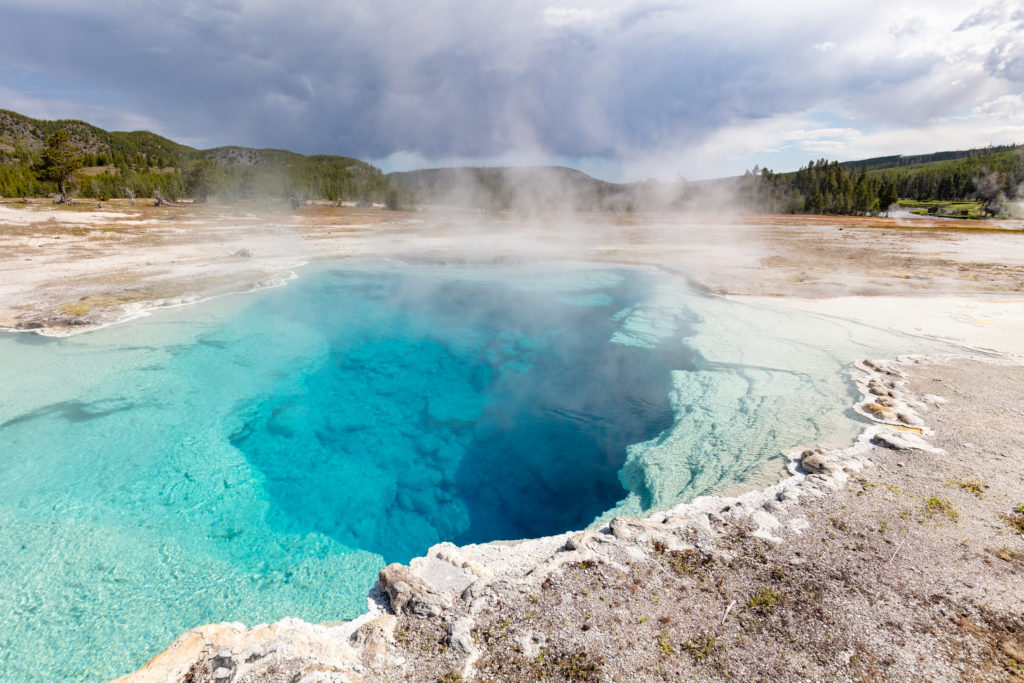 Seismicity
During October 2023, the University of Utah Seismograph Stations, responsible for the operation and analysis of the Yellowstone Seismic Network, located 113 earthquakes in the Yellowstone National Park region. The largest event of the month was a minor earthquake of magnitude 3.3 located about 12 miles north of Pahaska Tepee, Wyoming, on October 10 at 5:09 AM MDT.
October seismicity in Yellowstone was marked by one swarm of 42 earthquakes, located approximately 16 miles east-northeast of West Yellowstone, Montana, that occurred October 3–5. The largest earthquake in the sequence was a micro earthquake of magnitude 2.4 on October 3 at 10:21 PM MDT.
Yellowstone earthquake activity is currently at background levels.
Ground Deformation
During the month of October, continuous GPS stations in Yellowstone caldera showed a return to the subsidence that has been ongoing since 2015, interrupted only in summer months by a pause caused by groundwater accumulation from runoff. At the end of October an apparent subsidence of about 2 cm (less than 1 in) is apparent in most GPS stations throughout the region. This is caused by heavy snow accumulating on GPS antennas from the first winter storm to strike the area and is not related to ground deformation.
Source : YVO
Photo : sapphire pool / National Park Service / Jacob W. Frank, July 20, 2020.
Italy , Vulcano : 
WEEKLY BULLETIN, from October 23, 2023 to October 29, 2023. (issue date October 31, 2023)
SUMMARY STATEMENT OF ACTIVITY
In light of the monitoring data, it appears:
1) Temperature of the crater fumaroles: The temperatures recorded on the edge of the crater remain stable. The maximum temperature recorded is 344°C.
2) CO2 fluxes in the crater area: CO2 fluxes during the week showed limited variations.
3) SO2 flux in the crater area: Average daily values at an average level and slightly increasing
4) Geochemistry of fumarolic gases: No update available.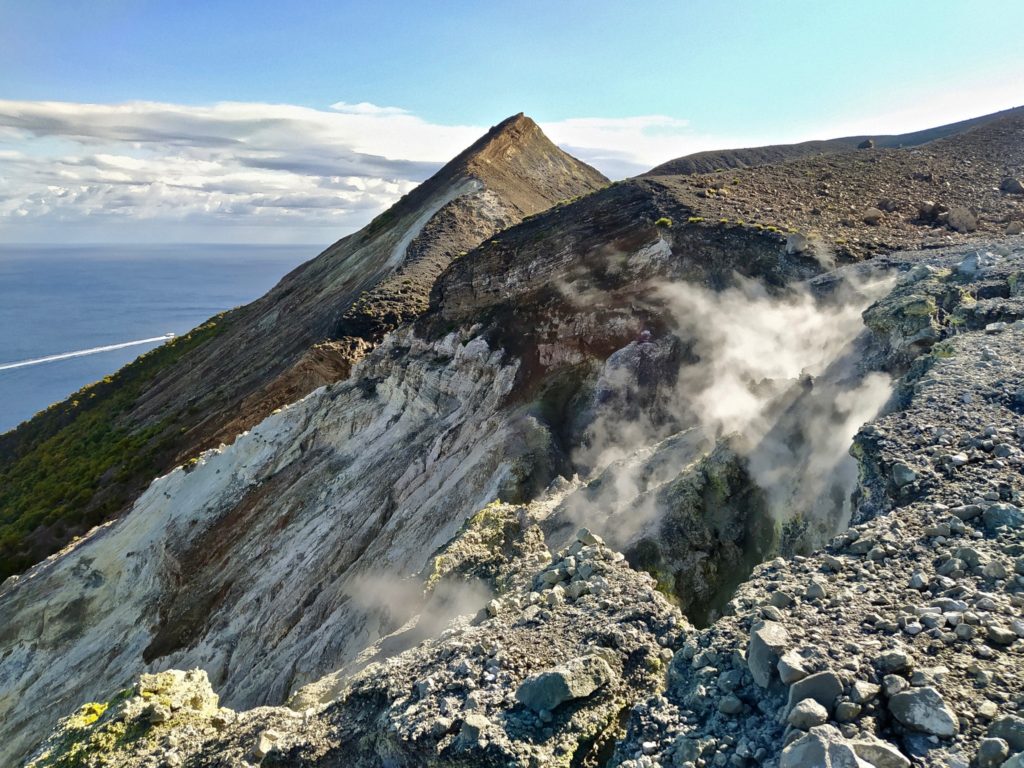 5) CO2 flux at the base of the La Fossa cone and in the Vulcano Porto area: The values do not show significant variations.
6) Geochemistry of thermal aquifers: In the Camping Sicilia well, the temperature values are still high and slightly increasing. The conductivity shows constant values.
In the Bambara well, a slight increase in the phreatic level and constant conductivity values are observed.
7) Local seismicity: Very low rate of appearance of local micro shocks.
8) Regional seismicity: No earthquake of magnitude equal to or greater than 1.0 has been recorded.
9) Deformations – GNSS: The permanent GNSS network did not record any significant variations.
10) Deformations – Inclinometry: The inclinometer network did not record any significant variations.
CO2 FLOW AT THE BASE OF THE FOSSA CONE AND IN THE VULCANO PORTO REGION
The CO2 fluxes recorded at the Rimessa, Camping Sicilia and Faraglione sites show stable values, remaining at their respective background levels. The P4max site shows flow values fluctuating around a decreasing trend.
Source : INGV.
Photo : G. De Astis, 2020
Japan , Sakurajima :
JMA reported ongoing activity at Minamidake Crater (Aira Caldera's Sakurajima volcano) during 23-30 October, with incandescence at the crater observed nightly. An eruptive period was recorded during 03h46-04h30 on 24 October; at 03h46 a notable ash plume rose as high as 3.4 km above the crater rim and drifted E and ejected large blocks 1-1.3 km from the crater rim. At 04h16 an ash plume rose 2.1 km above the crater rim and drifted E. A large amount of ashfall, likely from those events, was observed in Kurokami Town during a field survey later that day. Sulfur dioxide emissions were high on 25 October, averaging 2,200 tons per day. During an aerial observation on 25 October scientists noted that the N side of Showa Crater had slightly enlarged compared to the previous observations on 8 March. A high-temperature geothermal area on the Minamidake Crater floor was also visible. Periods of inflation were recorded in deformation data during 00h00-14h00 on 26 October and 01h00-16h00 on 28 October. An eruptive event at 01h16 on 30 October produced an ash plume that rose 1 km above the crater rim and drifted N. The Alert Level remained at 3 (on a 5-level scale), and the public was warned to stay 2 km away from both craters.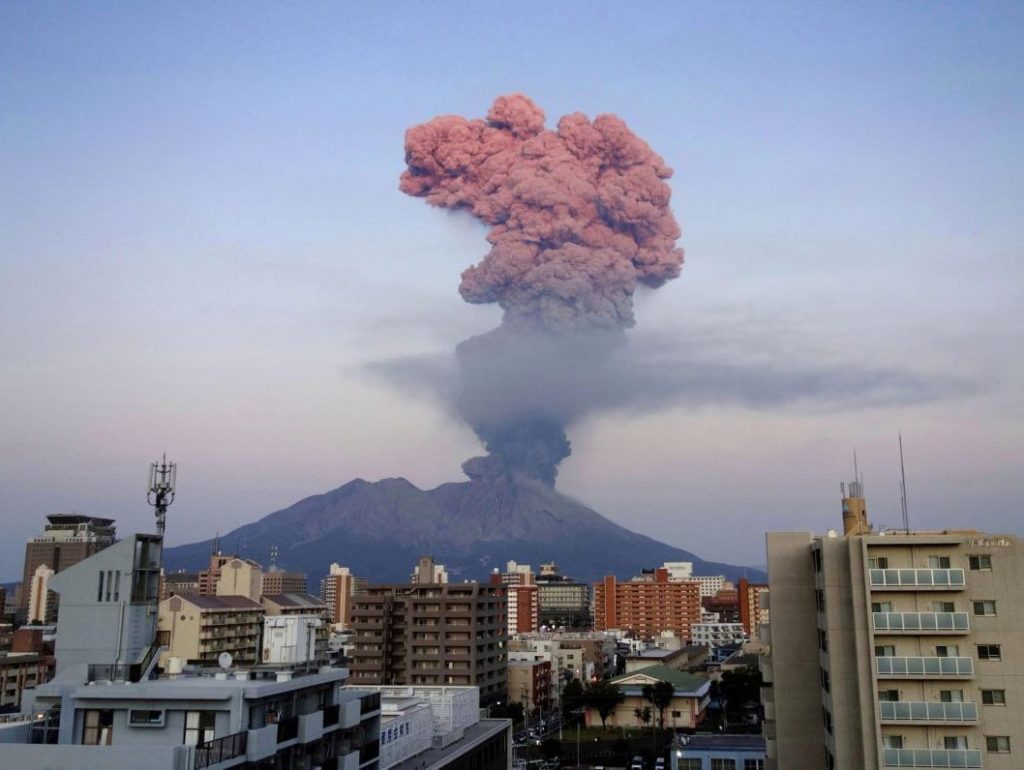 The Aira caldera in the northern half of Kagoshima Bay contains the post-caldera Sakurajima volcano, one of Japan's most active. Eruption of the voluminous Ito pyroclastic flow accompanied formation of the 17 x 23 km caldera about 22,000 years ago. The smaller Wakamiko caldera was formed during the early Holocene in the NE corner of the caldera, along with several post-caldera cones. The construction of Sakurajima began about 13,000 years ago on the southern rim and built an island that was joined to the Osumi Peninsula during the major explosive and effusive eruption of 1914. Activity at the Kitadake summit cone ended about 4,850 years ago, after which eruptions took place at Minamidake. Frequent eruptions since the 8th century have deposited ash on the city of Kagoshima, located across Kagoshima Bay only 8 km from the summit. The largest recorded eruption took place during 1471-76.
Sources : Japan Meteorological Agency (JMA) , GVP.
Photo : Deniss García Mendoza