June 01, 2021. EN. Democratic Republic of Congo : Nyiragongo , Peru : Sabancaya , Indonesia : Kerinci , Chile / Argentina : Nevados of Chillan , Hawaii : Kilauea .
June 01 , 2021.
Democratic Republic of Congo , Nyiragongo :
May 31, 2021:
Current earthquake (seismicity) and soil deformation data continue to indicate the presence of magma under the urban area of Goma with an extension below Lake Kivu. Although there are still earthquakes recorded, their energy is generally lower. Their location and the direction of the GPS movements always represent a stop or a pause in the propagation of the magmatic intrusion towards the south. A decrease in movement speeds measured by the GPS network still seems to confirm these observations. The physical impossibility of installing seismic or GPS stations in the lake does not allow precise detection of a rise in magma under the lake.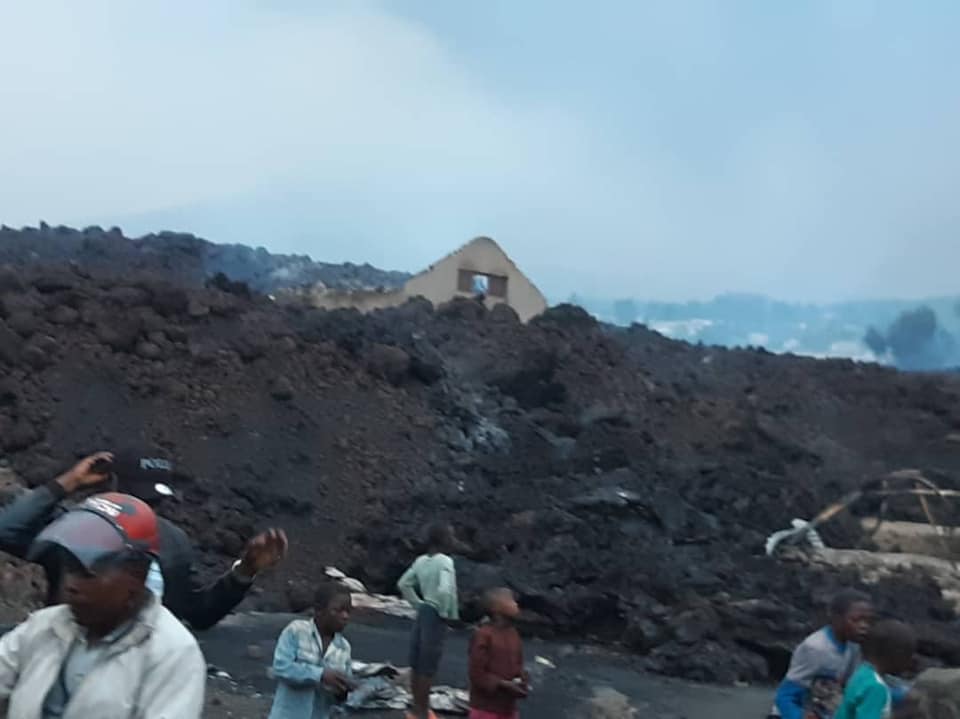 The Goma Volcanological Observatory (OVG) wanted to explain the situation of the Nyamulagira volcano, which is not erupting as some rumors have led it to believe this Saturday.
"Like the Nyiragongo, the Nyamulagira also emits plumes of gas. The plumes went towards the cone of Murara and directly the population believed that Nyamulagira was erupting, "said Kasereka Mahinda, scientific director of OVG.
Government spokesman Patrick Muyaya also had to deny confirmation of the Nyamulagira eruption he had already announced.
"I have just been in contact with the people in charge of the Virunga park, they flew over Nyamulagira and they did not confirm the eruption. We have a lot of stations all around Nyamulagira, nothing confirms the eruption, "Mahinda added.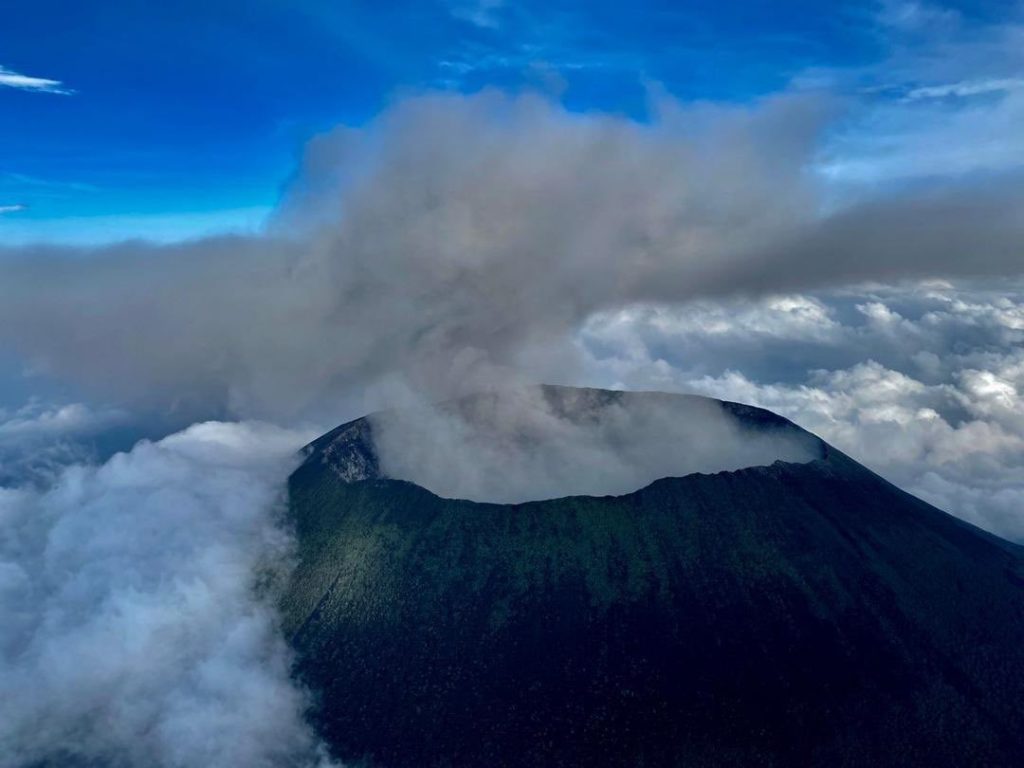 "It is true that Nyamulagira is also in a phase of intense activity but today does not represent any danger. At the Nyiragongo eruption of January 10, 1977, the Nyamulagira had preceded, this is the eruption called Murara. It was a few days later, the Nyiragongo erupted, but at this point we have not yet recorded the Nyamulagira eruption, « he explained, calling on the population to be calm.
Sources : georiska.africamuseum.be , actualite.cd .
Photos : Nyiragongo volcano Virunga , Goma Fleva .
Peru , Sabancaya :
Analysis period: May 24, 2021 to May 30, 2021, Arequipa, May 31, 2021.
Alert level: ORANGE
The Geophysical Institute of Peru (IGP) reports that the eruptive activity of the Sabancaya volcano remains at moderate levels, that is to say with the recording of an average of 37 daily explosions, with columns of ash and gas up to 2.5 km altitude above the summit of the volcano and their consequent dispersion. Therefore, for the following days, no significant change is expected in eruptive activity.
The IGP recorded and analyzed the occurrence of 707 earthquakes of volcanic origin, associated with the circulation of magmatic fluids within the Sabancaya volcano. An average of 90 explosions was recorded daily. During this period, Volcano-Tectonic (VT) earthquakes associated with rock fractures were located mainly in the Northeast, East, and Northwest of Sabancaya and presented magnitudes included between M1.0 and M3.7.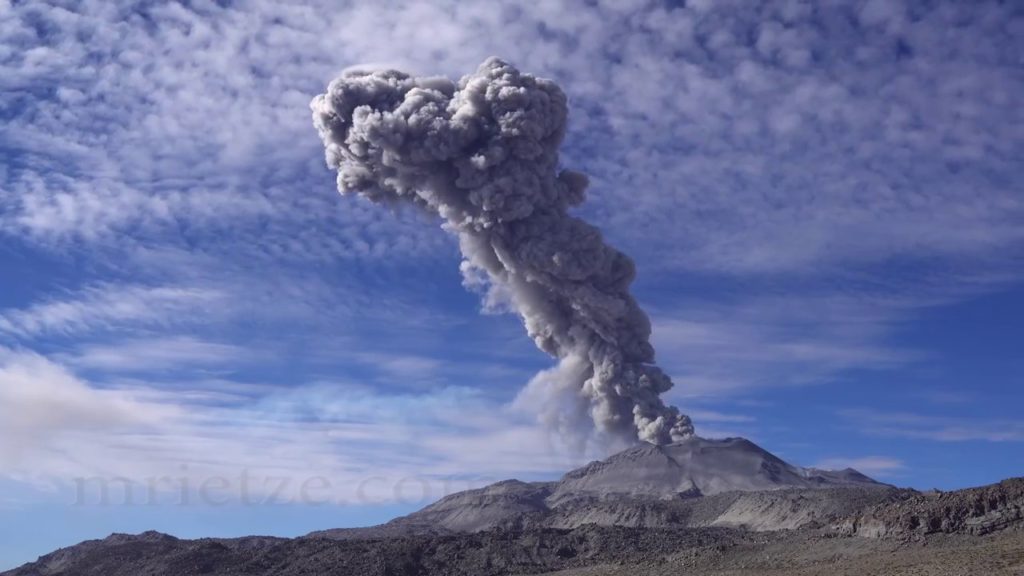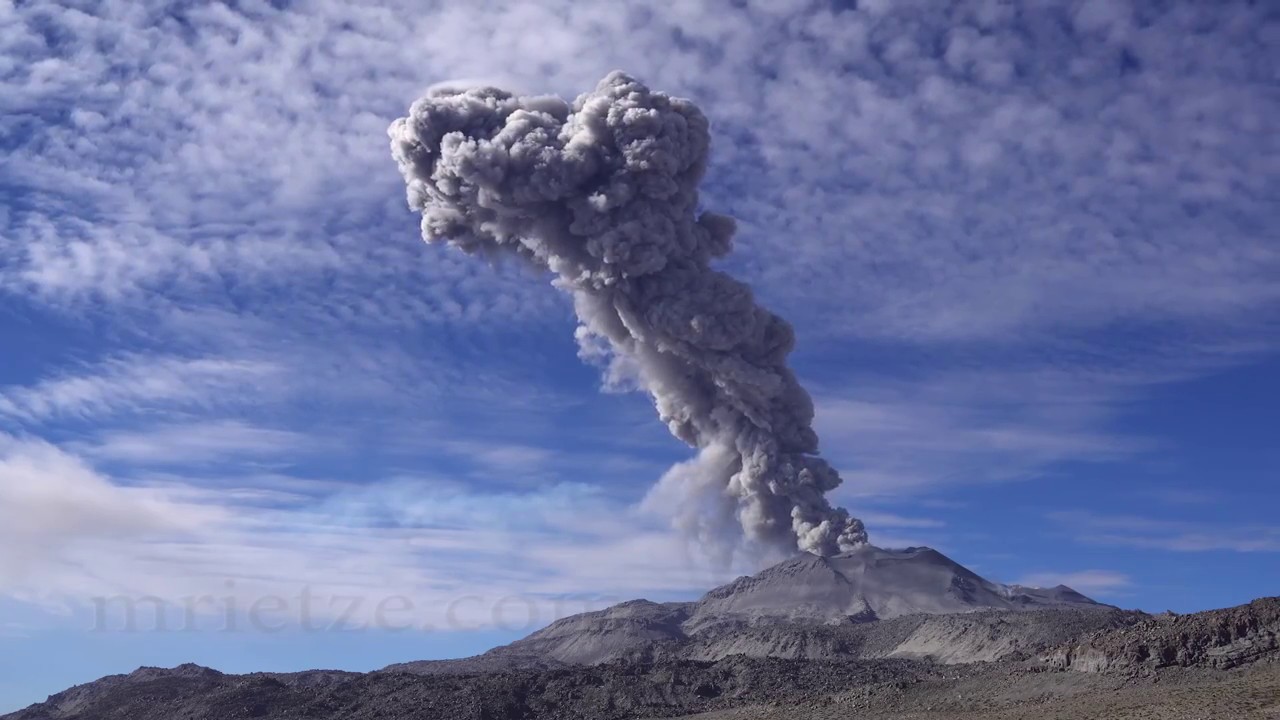 The monitoring of the deformation of the volcanic structure using GNSS techniques (processed with fast orbits) does not show any significant anomalies. However, in general, an inflation process was observed in the northern sector (around the Hualca Hualca volcano). Visual surveillance made it possible to identify columns of gas and ash up to 2.5 km altitude above the summit of the volcano, which were scattered towards the South-East, South, East and North-East sectors of the volcano. Sabancaya. Satellite recordings have identified the presence of 3 thermal anomalies (maximum value of 14 MW) associated with the presence of a lava body on the surface of the volcano's crater. The civil defense of the province of Caylloma reports light ash falls in the district of Chivay and in Achacota.
RECOMMENDATIONS
• Keep the volcanic alert level in orange.
• Do not approach within a radius of 12 km from the crater.
Source : IGP.
Photo : Martin Rietze .
Indonesia , Kerinci :
Level of activity at level II (WASPADA). The Kerinci volcano (3805 m above sea level) is continuously erupting.
The volcano is clearly visible until it is covered in fog. The crater emits faint to thick white smoke about 400-700 meters above the summit. The weather is sunny to rainy, weak to moderate winds in the northeast. The air temperature is around 19-24 ° C.
According to the seismographs of May 31, 2021, it was recorded:
124 emissions earthquakes.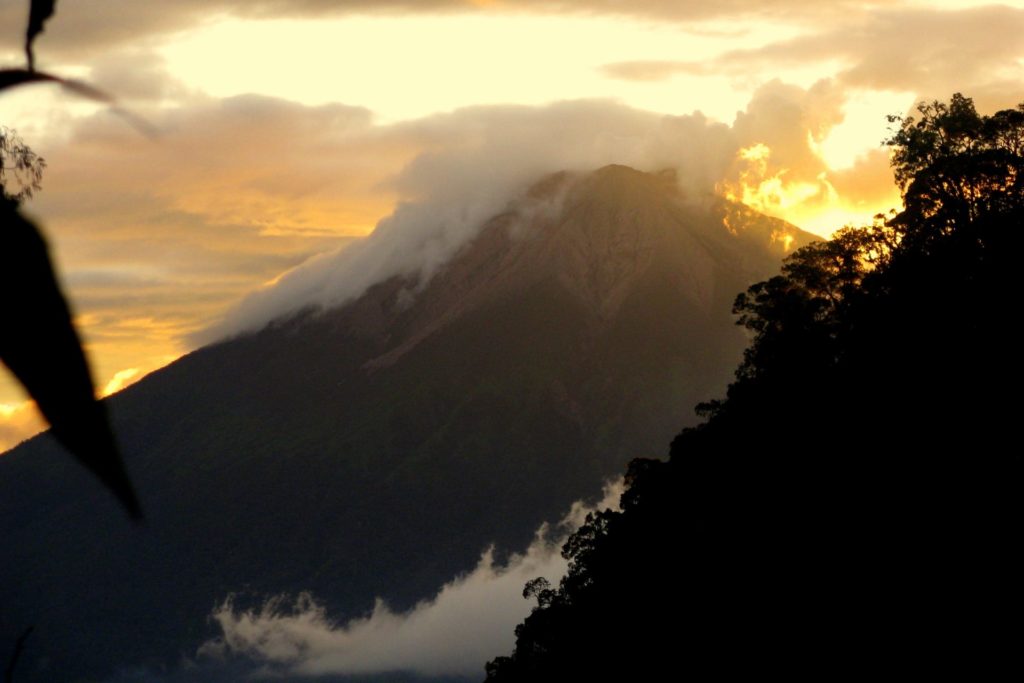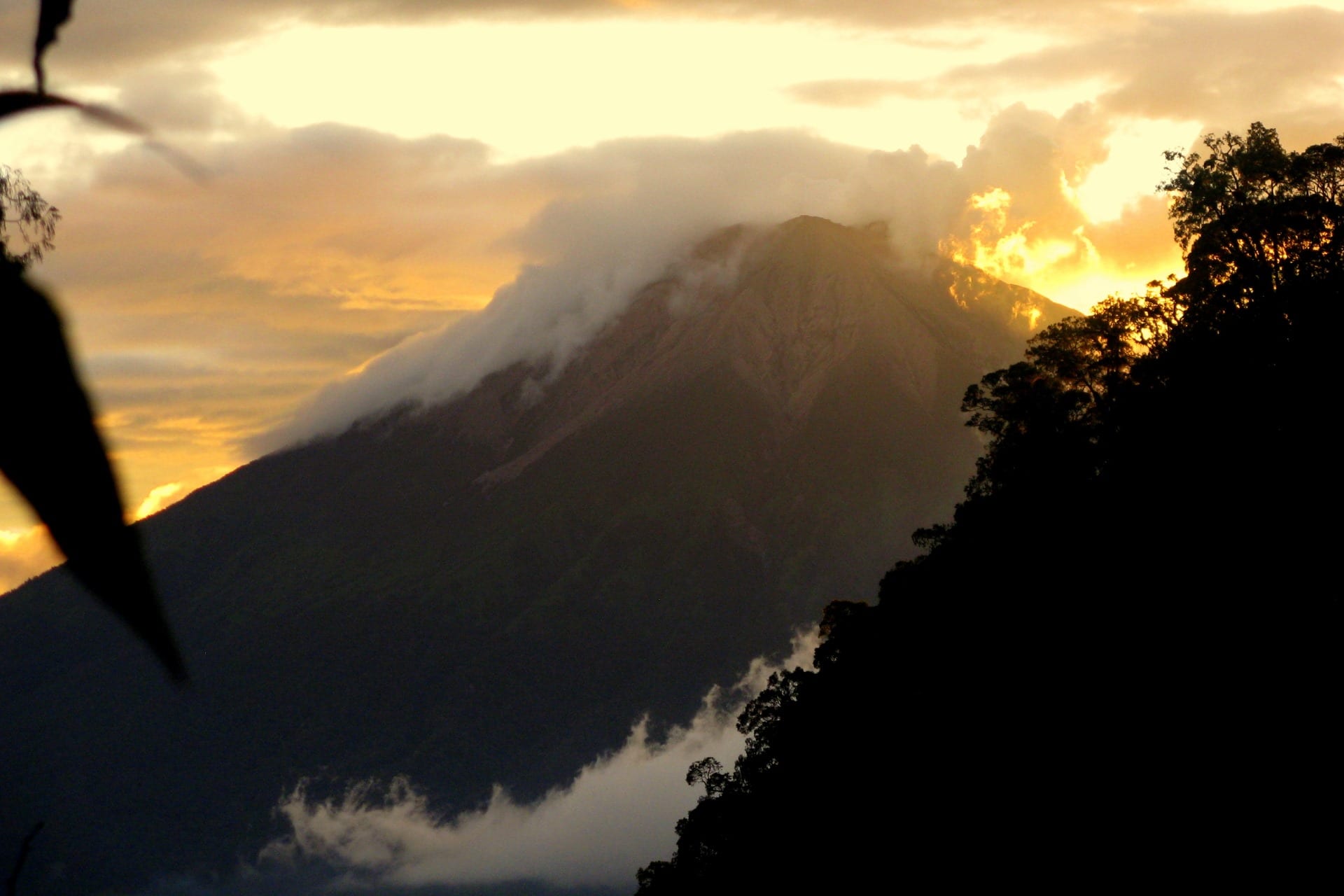 VOLCANO OBSERVATORY NOTICE FOR AVIATION – VONA
Issued : May 30 , 2021
Volcano : Kerinci (261170)
Current Aviation Colour Code : YELLOW
Previous Aviation Colour Code : yellow
Source : Kerinci Volcano Observatory
Notice Number : 2021KER02
Volcano Location : S 01 deg 41 min 49 sec E 101 deg 15 min 50 sec
Area : Jambi, West Sumatra, Indonesia
Summit Elevation : 12176 FT (3805 M)
Volcanic Activity Summary : Gas emission at 11h14 UTC (06h14 lokal).
Volcanic Cloud Height : Best estimate of ash-cloud top is around 14416 FT (4505 M) above sea level, may be higher than what can be observed clearly. Source of height data: ground observer.
Other Volcanic Cloud Information : Volcanic Plume moving to nort west
Remarks : Seismic dominated by gas emission
Sources : PVMBG, Magma Indonésie.
Photo : Wild Sumatra
Chile / Argentina , Nevados of Chillan :
Seismicity parameters associated with rigid material fracturing (VT) processes showed a slight decrease in quantity and energy, while activity related to fluid dynamics (LP and EX types) showed an increase in the number of events and their energy. Likewise, very long period events (VLP) and tremor pulses (TR) with lower energy and number than the previous period were recorded.
The highest energy VT-type event, with a local magnitude (ML) of 2.6, was located 1.3 km northeast (NNE) of the active crater and at a depth of 3.3 km.
From the analysis of the images provided by the surveillance cameras belonging to the OVDAS as well as the satellite images, a forward speed of 0.2 m / ha could be deduced for the lava flow called L5 with a range estimated 966 m. Due to the growth of the fissure that feeds it, it was possible to distinguish the development of secondary flows with an extension of 220 m. No growth of the dome nestled in the crater is observed, but we note the destruction of its eastern part, from which is emitted a new lava flow called L6 which advances at a speed of 3.6 m / h with a range of 640 m.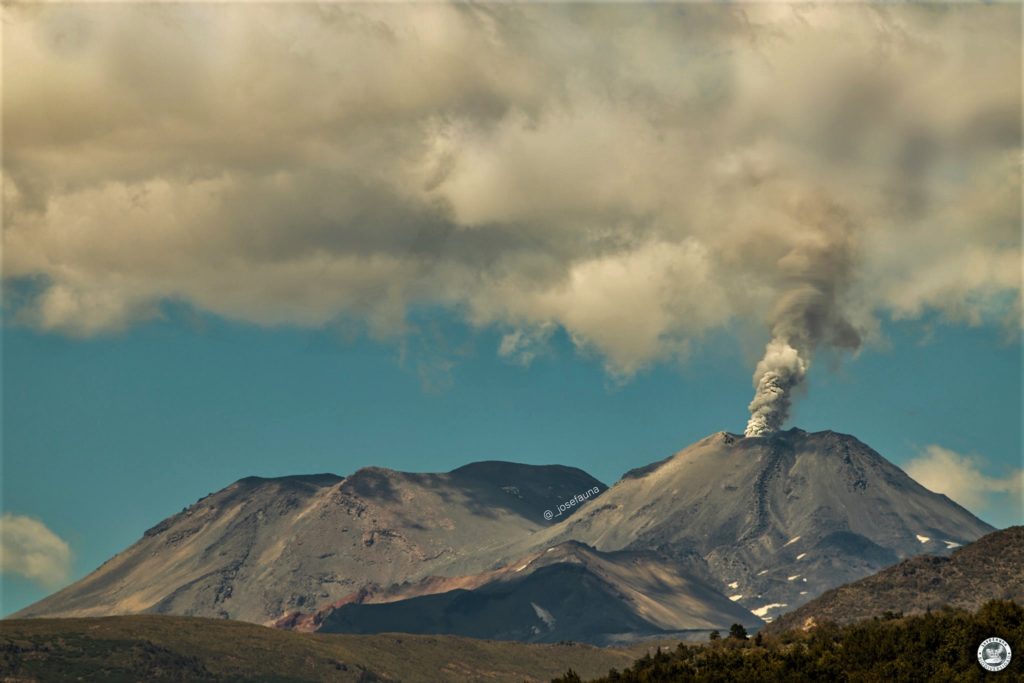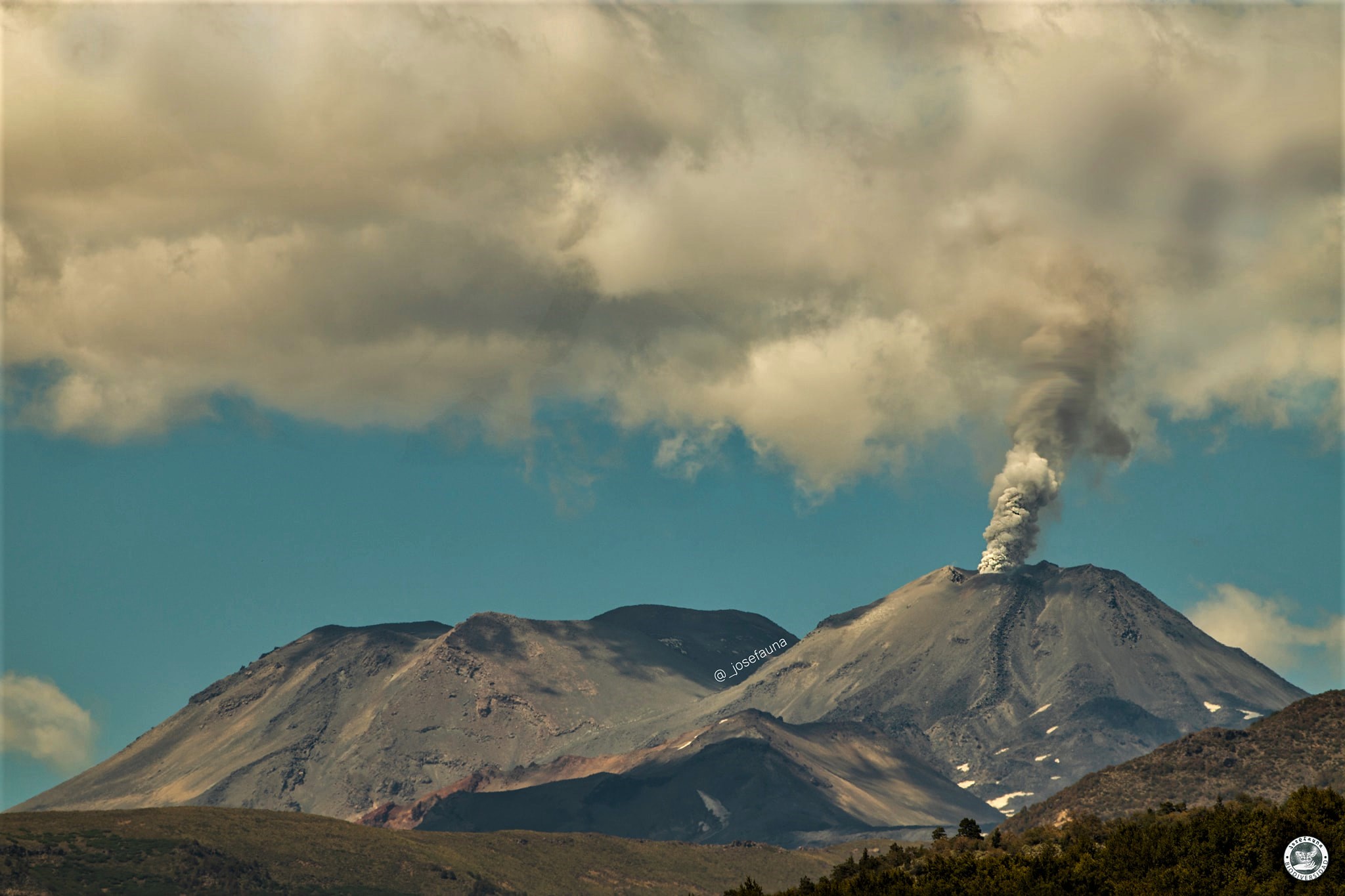 Explosive activity exhibited maximum column heights of 1300 m, with recurring particulate content. In turn, a considerable increase in the intensity, distribution and frequency of events has been observed with incandescence associated with explosions, ballistic projections, splashes and landslides from the lava flows concentrated on the l 'East (E) of the crater and the East, South-East and North-East slopes to a lesser extent. The explosions occasionally generated proximal pyroclastic flows with a maximum extension of 1.1 km to the northeast and ash deposits with distances between 3.5 and 5 km.
According to data obtained from a network of GNSS stations installed on the volcano, a change in the vertical components of the stations closest to the crater has been observed since May 2, showing deflation with a maximum of -0.45 cm / month. Likewise, inter-station monitoring baselines suggest deflation which could be the result of material being ejected to the surface.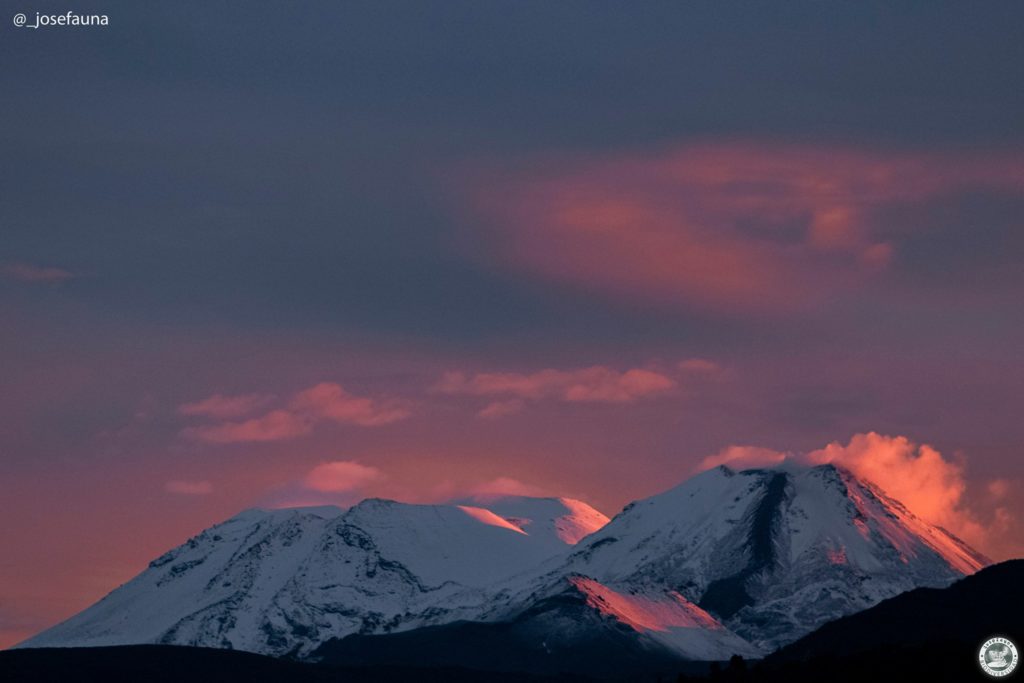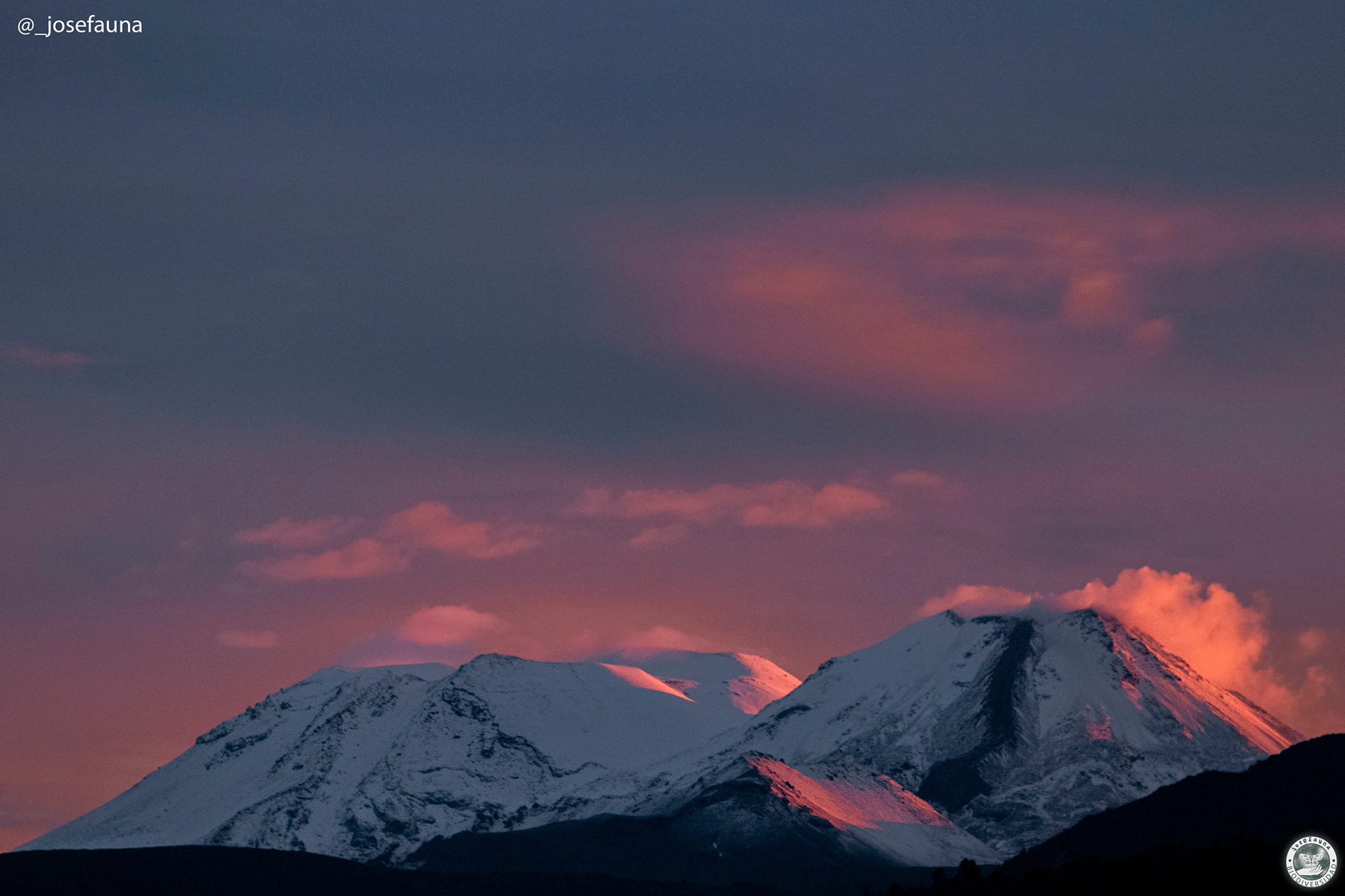 Forty-one (41) thermal alerts were recorded in the area with a maximum value of 44 MW on May 11, considered moderate for this volcano. Radiation anomalies were detected on May 5, 10, 13, 15 and 18 from the analysis of images from the Sentinel 2-L2A satellite.
An anomaly in sulfur dioxide (SO2) emissions into the atmosphere was reported in the area near the volcanic complex on May 11, according to data released by TROPOMI and OMI.
An upward trend in surface temperatures has been observed since May 2, which could be associated with the emission of the new L6 lava flow detected on May 4.
Source : Segemar.
Photos : Josefauna.
Hawaii , Kilauea :
VOLCANO OBSERVATORY NOTICE FOR AVIATION (VONA)
Issued: May 27 , 2021
Volcano: Kilauea (VNUM #332010)
Current Color Code: YELLOW
Previous Color Code: ORANGE
Source: Hawaiian Volcano Observatory
Notice Number: 2021/H194
Volcano Location: N 19 deg 25 min W 155 deg 17 min
Area: Hawaii
Summit Elevation: 4091 ft (1247 m)
Volcanic Activity Summary:
Kilauea Volcano is no longer erupting. Lava supply to the Halemaʻumaʻu lava lake has ceased and sulfur dioxide emissions have decreased to near pre-eruption background levels.
Accordingly, the USGS Hawaiian Volcano Observatory (HVO) is lowering the Volcano Alert Level for ground based hazards from WATCH to ADVISORY and the Aviation Color Code from ORANGE to YELLOW.
HVO continues to closely monitor Kīlauea Volcano for signs of renewed activity. Should volcanic activity change significantly a new Volcanic Activity Notice will be issued.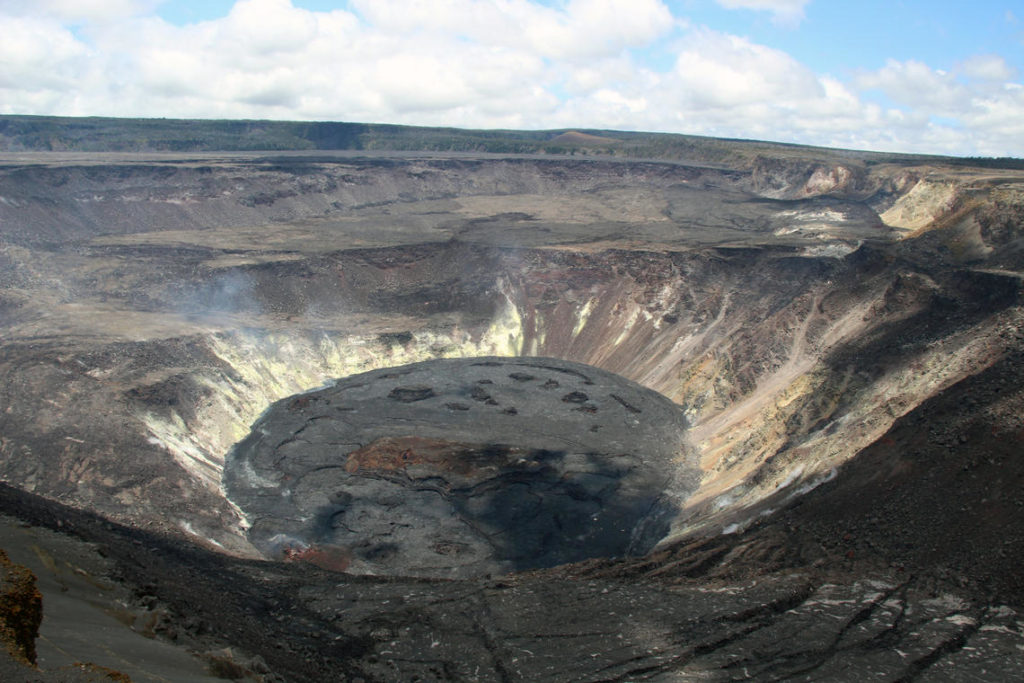 A wide view of the now inactive lava lake and west vent from the western rim of Halema'uma'u, at Kīlauea summit. The lava lake is entirely crusted over with no red, glowing lava at the surface. Diffuse volcanic gas plumes are still being emitted from the west vent and northern lake margin. This photo was taken in an area of Hawai'i Volcanoes National Park that remains closed to the public due to safety reasons. USGS photograph taken by D. Downs on May 26, 2021.
Hazards are still present on Kīlauea Volcano and are described below. Residents and visitors should stay informed and follow County of Hawai'i and Hawaiʻi Volcanoes National Park guidelines.
Volcanic cloud height:
Minor fume emanating from previously active areas within Halemaʻumaʻu crater is producing a weak plume at the summit of Kīlauea. Visibility of the plume varies with humidity and temperature and may be stronger in the early morning.
Other volcanic cloud information: None at this time.
Remarks:
Lava supply to the lava lake appears to have ceased between May 11th and 13th based upon elevation measurements of the lake surface that showed the surface was no longer rising. Dwindling lava supply over the previous month had caused the active lava lake to shrink to two small ponds by May 11th and was completely crusted over by May 20th. The last surface activity on the lake was observed on May 23nd. Changes in the lava lake have been accompanied by a drop in gas emissions to levels close to pre-eruption background level. Seismic tremor persistent during the eruption has weakened significantly but continues to indicate some shallow magmatic activity. Since May 11th, there has been weak inflation and an increase in shallow volcano tectonic earthquakes at the summit, suggesting magma entering the system is being stored at depth. These observations indicate that the eruption in Halema'uma'u at the summit of Kīlauea Volcano has paused. It is possible that the Halema'uma'u vent could resume eruption or that Kīlauea is entering a period of quiescence prior the next eruption.
Source : HVO.