October 11, 2020. EN . Philippines : Taal , Indonesia : Merapi , Ecuador : Sangay , Guatemala : Pacaya .
October 11 , 2020.
Philippines , Taal :
TAAL VOLCANO BULLETIN 11 October 2020 08:00 A.M.
In the past 24-hour period, the Taal Volcano Network recorded five (5) volcanic earthquakes. Weak steam-laden plumes from fumarolic activity at the vents of the Main Crater rose 20 meters high before drifting to the northeast. Ground deformation parameters based on continuous GPS monitoring from 29 March 2020 to present indicated a slow and slight inflation of the northwestern sector of Taal Caldera, which was also recorded by electronic tilt on northwest Volcano Island starting the second week of July 2020. In contrast, GPS data from the southwestern sector of Taal Caldera and Volcano Island yielded no significant change after the huge post-eruption subsidence.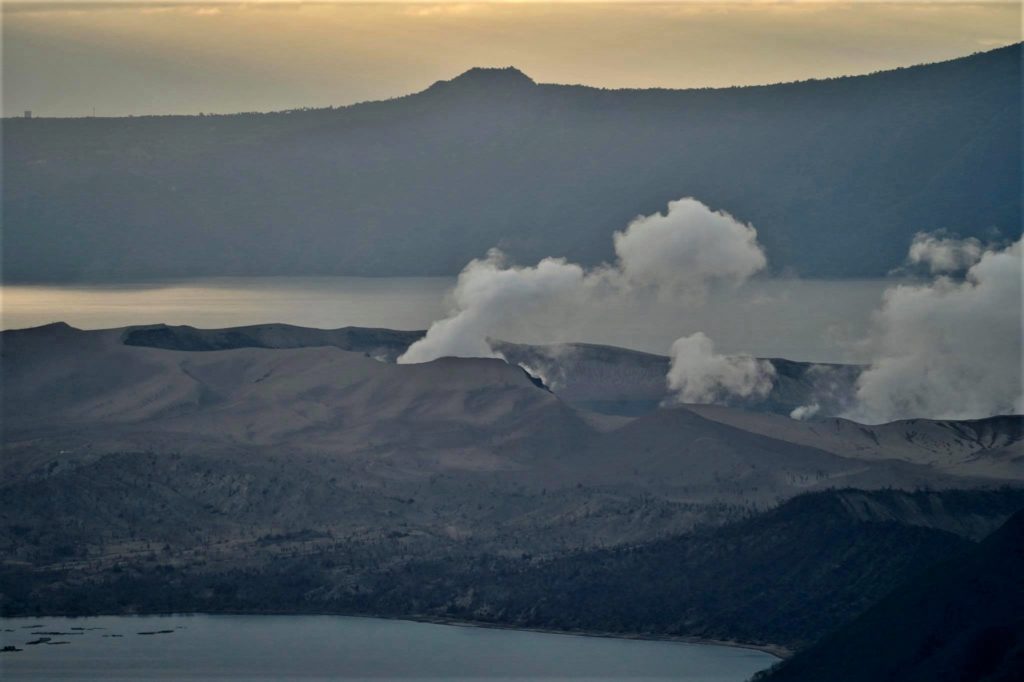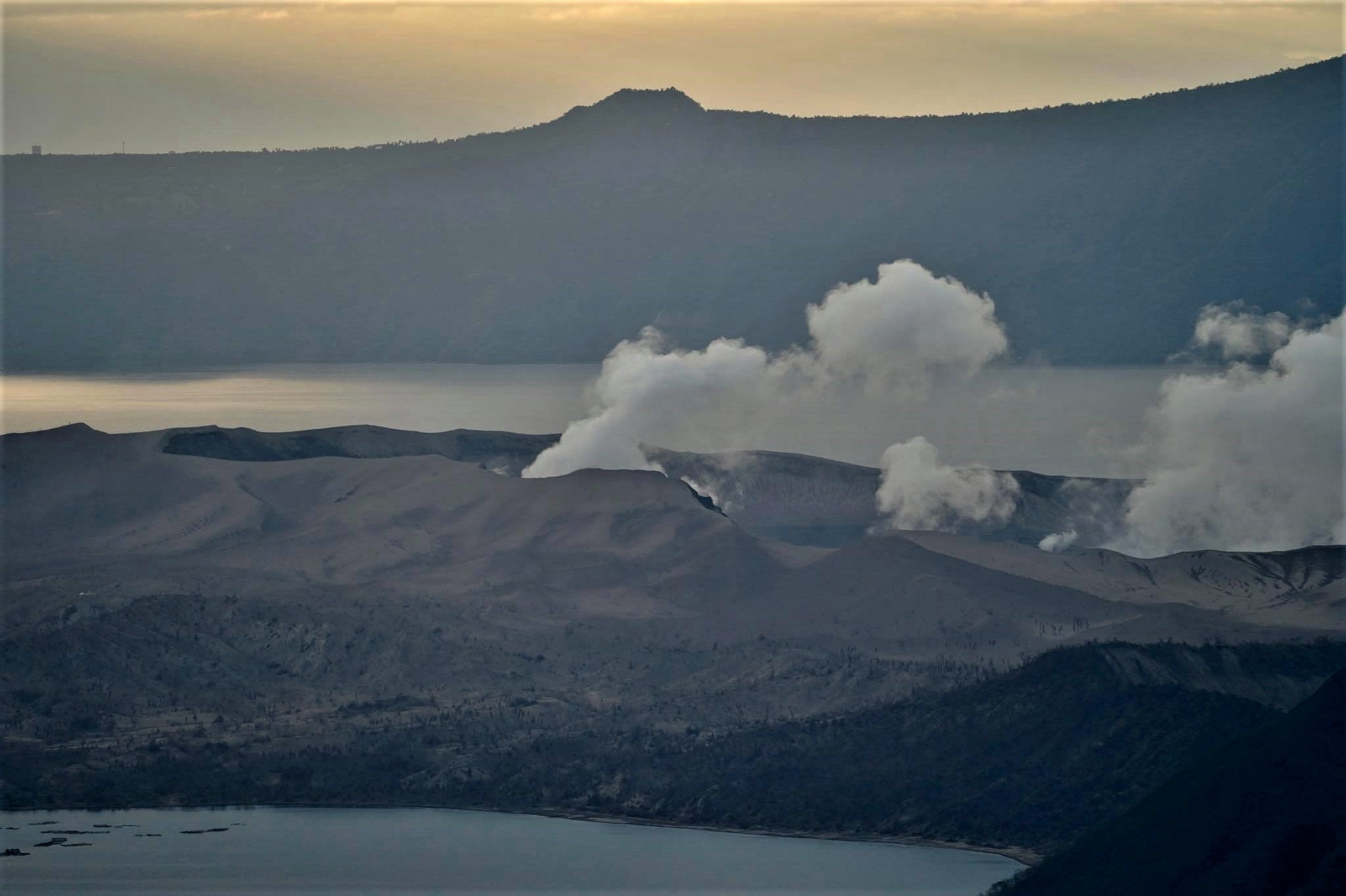 Alert Level 1 (Abnormal) is maintained over Taal Volcano. DOST-PHIVOLCS reminds the public that at Alert Level 1, sudden steam-driven or phreatic explosions, volcanic earthquakes, minor ashfall, and lethal accumulations or expulsions of volcanic gas can occur and threaten areas within the Taal Volcano Island (TVI). DOST-PHIVOLCS strongly recommends that entry into TVI, Taal's Permanent Danger Zone or PDZ, especially the vicinities of the Main Crater and the Daang Kastila fissure, must remain strictly prohibited. Local government units are advised to continuously assess previously evacuated barangays around Taal Lake for damages and road accessibilities and to strengthen preparedness, contingency, and communication measures in case of renewed unrest. People are also advised to observe precautions due to ground displacement across fissures, possible ashfall, and minor earthquakes. Civil aviation authorities must advise pilots to avoid flying close to the volcano as airborne ash and ballistic fragments from sudden explosions and wind-remobilized ash may pose hazards to aircraft.
DOST-PHIVOLCS is closely monitoring Taal Volcano's activity and any new significant development will be immediately communicated to all stakeholders.
Source : Phivolcs
Photo : Raffy Tima.
Indonesia , Merapi :
Mount Merapi Activity Report 2-8 October 2020
I. OBSERVATION RESULTS
Visual
The weather around Mount Merapi is generally sunny in the morning and at night, while the afternoon until evening is foggy. There is white smoke, thin to thick with low pressure. A maximum smoke height of 150m was observed from the Mount Merapi observation post in Selo on October 5, 2020 at 6:05 am WIB.
Morphological analysis of the crater area based on photos of the southeast sector showed no change in the morphology of the dome. The volume of the lava dome based on measurements using aerial photography with drones on July 26, 2020 is 200,000 m3.
Seismicity
This week, the seismicity of Mount Merapi was recorded
32 emission earthquakes (DG),
19 shallow volcanic earthquakes (VTB),
194 multiphase earthquakes (MP),
21 low frequency earthquakes (LF),
65 avalanche earthquakes (RF),
10 tectonic earthquakes (TT).
The seismic intensity this week is higher than last week.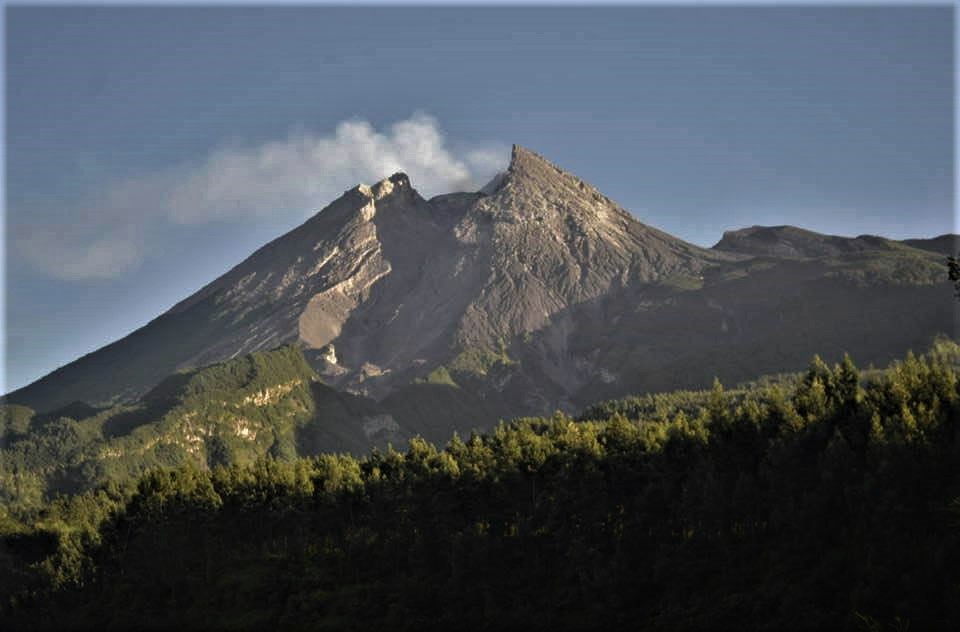 Deformation
The deformation of Mount Merapi which was monitored by EDM this week showed a shortening of the distance to receptors of about 2 cm.
Rain and lahars
This week, there was rain at Mount Merapi Observation Post with the highest rainfall intensity of 45mm / hour for 20 minutes at Kaliurang Post on October 4, 2020. There was no report lahars or additional flow in the rivers that descend from Mount Merapi.
Conclusion
Based on the results of visual and instrumental observations, it is concluded that:
1. The lava dome is currently in stable condition.
2. The volcanic activity of Mount Merapi is still quite high and is at the "WASPADA" activity level.
Source : BPPTKG
Photo : via Anette Selau
Ecuador , Sangay :
DAILY REPORT ON THE STATE OF SANGAY VOLCANO, Saturday October 10, 2020.
Surface activity level: High, Surface trend: Increasing.
Internal activity level: High, Internal trend: No change.
Seismicity: From 09 October 2020, 11:00 to 10 October 2020, 11:00:
Long period type events: 101
Explosions: 72
Harmonic tremor: 1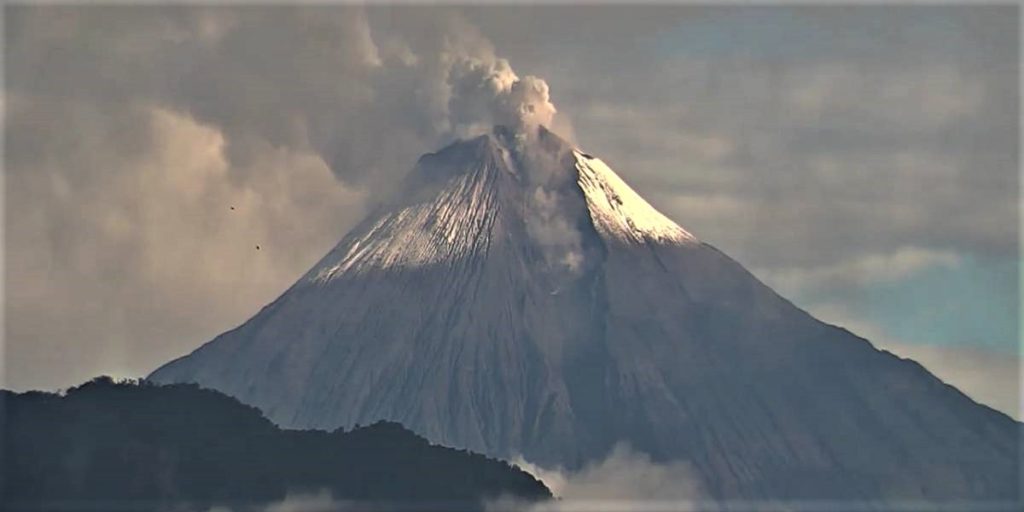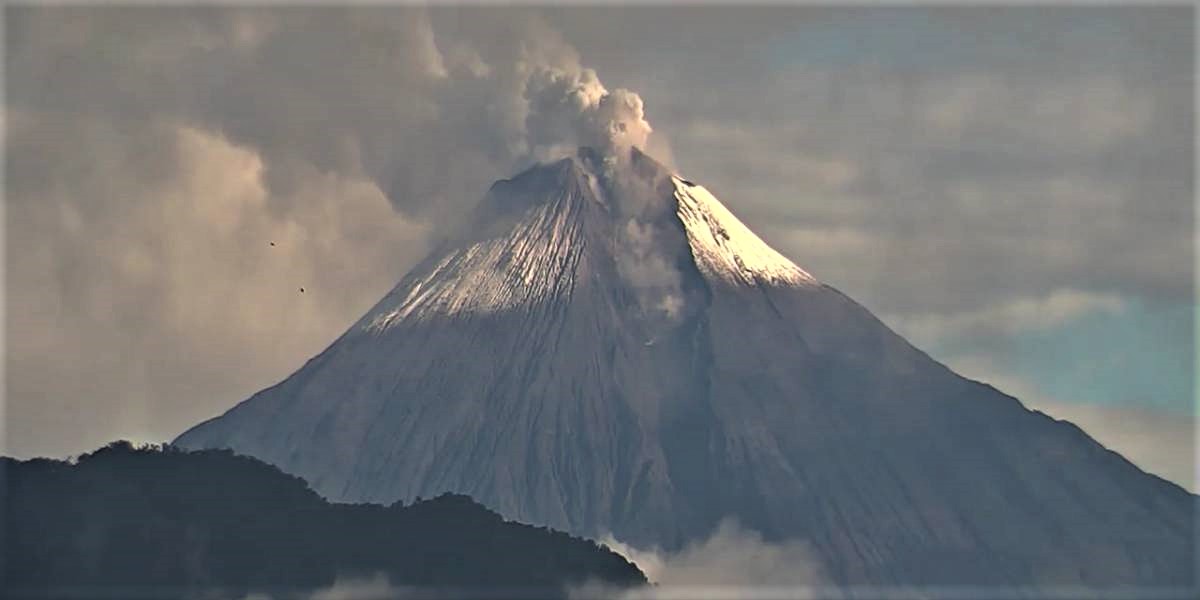 Rains / lahars:
No rains were recorded in the area.
** In case of heavy rains, lahars can be generated in the Volcán, Upano rivers and other tributaries **
Emission / ash column: Some gas and ash emissions were recorded at altitudes above 800 meters with west and southwest directions. A statement was issued on the possibility of ash fall in the township of Guamote. In addition, the VAAC reported an emission with a maximum height of 870 meters with a southwest direction.
Other monitoring settings: No FIRMS alert in the last 24 hours.
Observations: In the morning, an emission greater than 870 meters was observed in a south-westerly direction. Right now the area is cloudy.
Alert level: yellow.
Source : IGEPN.
Photo : ecu911
Guatemala , Pacaya :
Type of activity: Strombolian.
Morphology: composite stratovolcano
Geographical location: 14 ° 22'50˝ Latitude N; 90 ° 36'00˝ Longitude W
Height: 2552msnm
Weather conditions: Partly cloudy
Wind: East
Precipitation: 0.2 mm.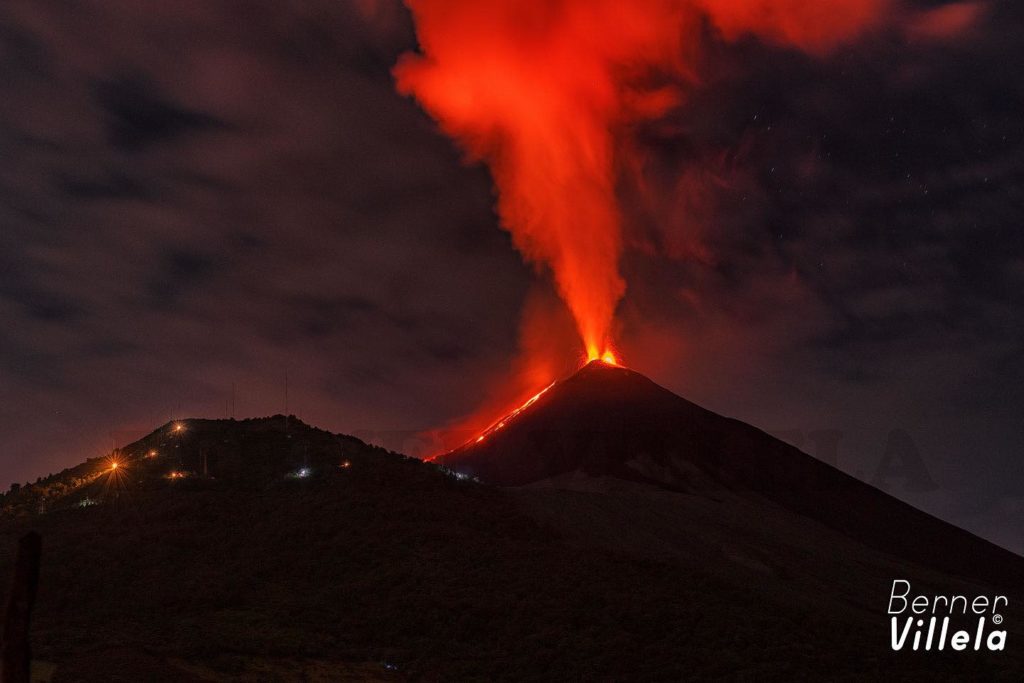 Activity:
Strombolian type explosions are recorded, mostly weak to moderate, which expel incandescent materials from 25 to 100 meters above the crater. At the same time, long periods of incandescence accompanied by degassing are observed in the crater. Currently, activity due to lava flows takes place on the northeast flank. The length of the currently active lava flow is approximately 300 meters. However, the appearance of more lava flows on other flanks is not excluded. INSIVUMEH seismic stations constantly record tremors, associated with the rise of magma, as well as the permanent degassing observed in the crater. The recommendations described in the special BEPAC bulletin no. 92-2020 remain in force.
Source : Insivumeh.
Photo : Berner Villela via Shérine France