November 06 , 2018. EN. Peru : Sabancaya , Guatemala : Fuego , United States : Cascade Range Volcanoes , Philippines : Mayon , Indonesia : Anak Krakatau .
November 06 ,2018.
Peru , Sabancaya :
An average of 30 explosions / day was recorded. Earthquakes linked to the rise of the magma (hybrid types) remain very few and not very energetic. 
The columns of gas and eruptive ash reached a maximum height of 3,400 m above the crater. The dispersion of these materials occurred within a radius of about 40 km, mainly to the west, southwest and South.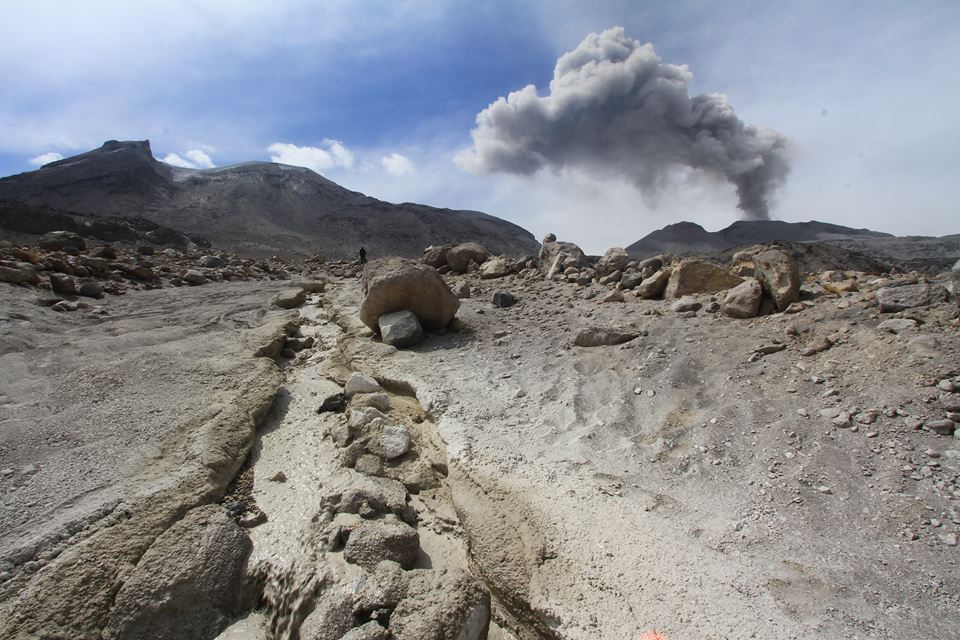 The volcanic gas (SO2) flow recorded on November 2nd a maximum value of 2300 tons / day, considered important value. 
The deformation of the building's surface in volcanic material varied considerably. 
The MIROVA satellite system recorded 7 thermal anomalies, with values between 1 and 28 MW VRP (Rayed Volcano Energy).
In general, eruptive activity maintains moderate levels. No significant changes are expected in the coming days.
Source : IGP.
Photo : Unknown author .
Guatemala , Fuego :
Type of activity: Vulcanian
Morphology: Composite Stratovolcano.
Geographical location: 14 ° 28'54˝ N Latitude; 90 ° 52'54˝ Longitude O.
Height: 3,763msnm.
Weather conditions: Clear weather
Wind: North at 5 km / h
Precipitation: 0.0 mm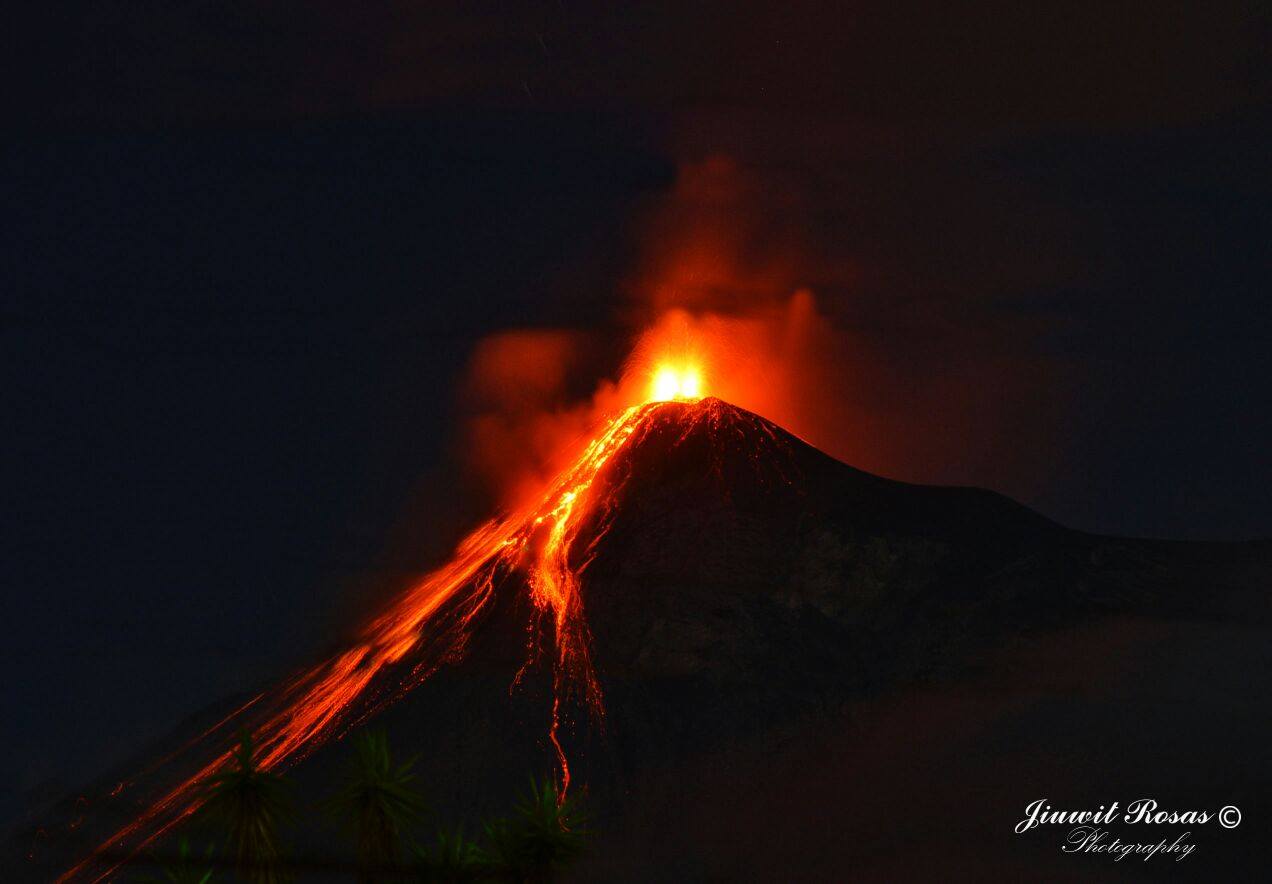 Activity:
Presence of white and pale gray fumaroles at a height of 4600 m / l which disperses towards the West. 10 to 15 low and moderate explosions are generated per hour that expel columns of gray ash at a height of 4500 to 4700 m and are scattered 10 to 12 km to the west. The explosions generate incandescent pulses at 200 m altitude with moderate avalanches on the crater contour. It is perceived low rumblings with weak shock waves, and sounds similar to those of the locomotive of a train in constant form. A 600 meter long lava flow descends towards the Taniluya Canyon. In the aftermath of the explosions, small particles of ash fall from Panimache I, Morelia, Santa Sofia, El Porvenir, Sangre de Cristo, Finca Palo Verde, San Pedro Yepocapa, etc.
Source : Insivumeh
Photo : G. Rosas.
United States , Cascade Range Volcanoes :
Friday, November 2, 2018, 11:07 AM PDT (Friday, November 2, 2018, 18:07 UTC)
Current Volcano Alert Level: NORMAL
Current Aviation Color Code: GREEN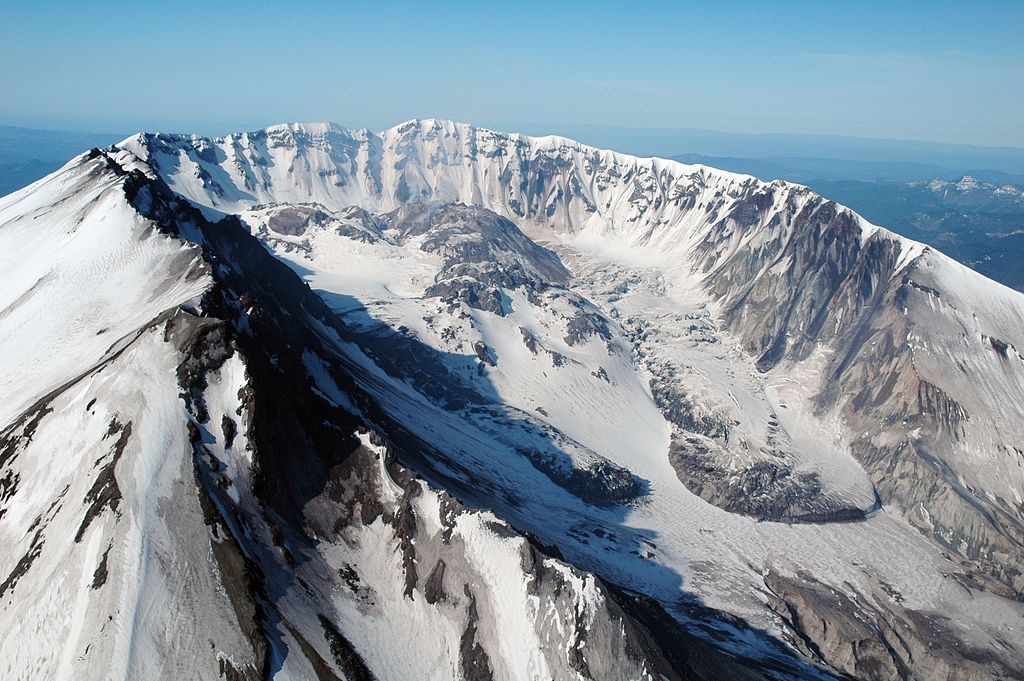 Activity Update:
All volcanoes in the Cascade Range of Oregon and Washington are at normal background levels of activity. These include Mount Baker, Glacier Peak, Mount Rainier, Mount St. Helens, and Mount Adams in Washington State; and Mount Hood, Mount Jefferson, Three Sisters, Newberry, and Crater Lake in Oregon.
Recent Observations:
Monitoring systems show that activity at Cascade Range volcanoes remained at background levels throughout the week. Small earthquakes were recorded at Mount St. Helens, Mount Rainier and Newberry Volcano, consistent with normal background activity.
The U.S. Geological Survey and Pacific Northwest Seismic Network (PNSN) continue to monitor these volcanoes closely and will issue additional updates and changes in alert level as warranted.
Source : CVO
Photo : USGS (St Helens).
Philippines , Mayon :
MAYON VOLCANO BULLETIN 06 November 2018 08:00 A.M.
Mayon Volcano's seismic monitoring network recorded three (3) volcanic earthquakes, one (1) pyroclastic density current and two (2) rockfall events during the past 24 hours. Sulfur dioxide (SO2) emission was measured at an average of 806 tonnes/day on 24 October 2018. Precise leveling data obtained on 22-31 October 2018 indicate inflation of the edifice in the southeast sector while the north sector indicate short-term deflation relative to 30 August to 3 September 2018. The volcano generally remains inflated relative to 2010 baselines. Electronic tilt data further show pronounced inflation of the mid-slopes beginning 25 June 2018, possibly due to aseismic magma intrusion deep beneath the edifice.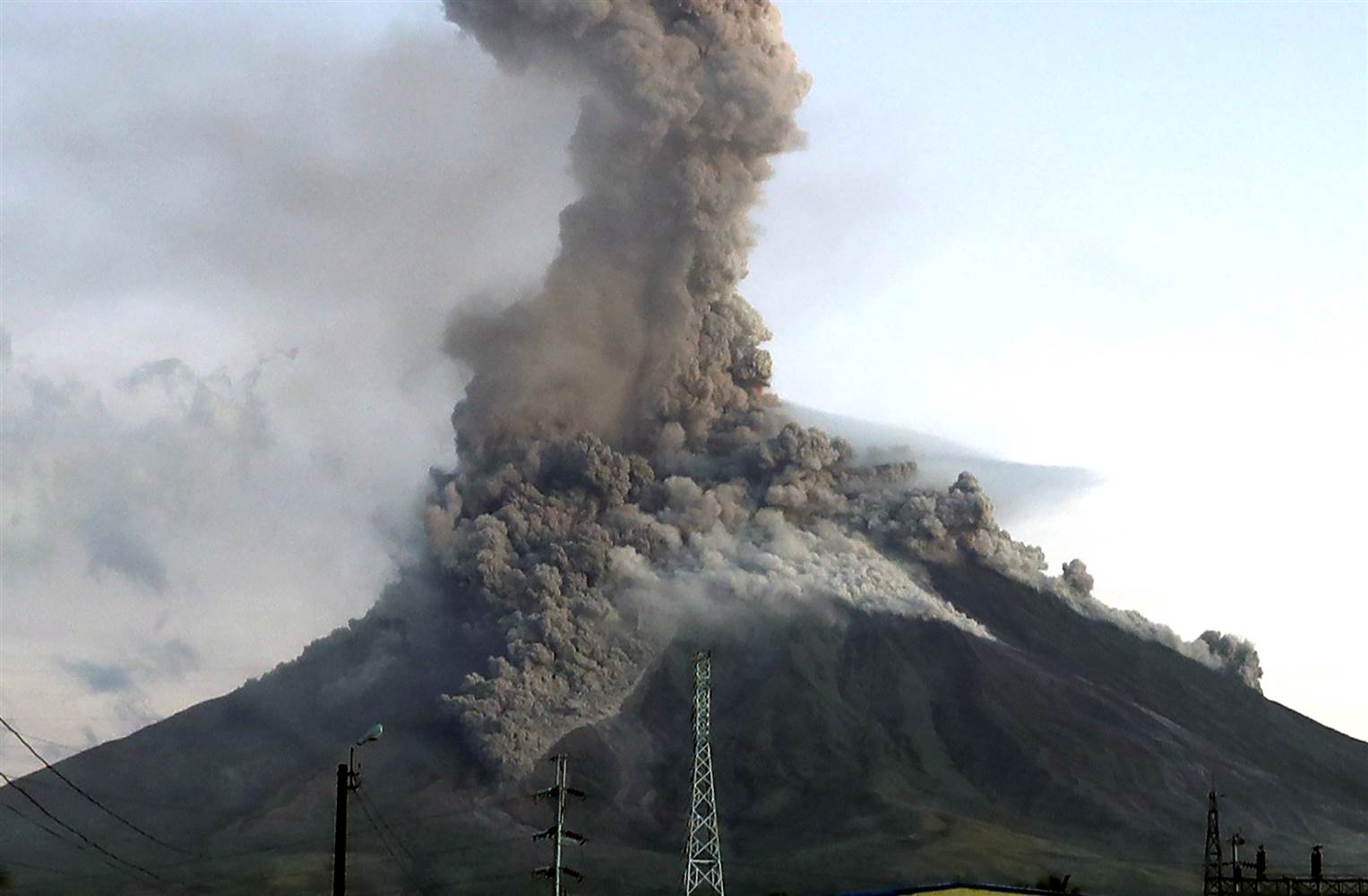 Alert Level 2 currently prevails over Mayon Volcano. This means that Mayon is at a moderate level of unrest. DOST-PHIVOLCS reminds the public that sudden explosions, lava collapses, pyroclastic density currents or PDCs and ashfall can still occur and threaten areas in the upper to middle slopes of Mayon. DOST-PHIVOLCS recommends that entry into the six kilometer-radius Permanent Danger Zone or PDZ and a precautionary seven kilometer-radius Extended Danger Zone or EDZ in the south-southwest to east-northeast sector, stretching from Anoling, Camalig to Sta. Misericordia, Sto. Domingo must be strictly prohibited. People residing close to these danger areas are also advised to observe precautions associated with rockfalls, PDCs and ashfall. Civil aviation authorities must advise pilots to avoid flying close to the volcano's summit as airborne ash and ballistic fragments from sudden explosions and PDCs may pose hazards to aircrafts.
Source : Phivolcs.
Photo :Archive, author unknown.
Indonesia , Anak Krakatau :
VOLCANO OBSERVATORY NOTICE FOR AVIATION – VONA.
Issued: November 06 , 2018
Volcano: Anak Krakatau (262000)
Current Aviation Colour Code: ORANGE
Previous Aviation Colour Code: orange
Source: Anak Krakatau Volcano Observatory
Notice Number: 2018KRA44
Volcano Location: S 06 deg 06 min 07 sec E 105 deg 25 min 23 sec
Area: Lampung, Indonesia
Summit Elevation: 1082 FT (338 M)
Volcanic Activity Summary:
Eruption with ash clouds at 03:00 UTC (10:00 local time). The eruption lasted for 54 seconds.
Volcanic Cloud Height:
Best estimate of ash-cloud top is around 3002 FT (938 M) above sea level, may be higher than what can be observed clearly. Source of height data: ground observer.
Other Volcanic Cloud Information:
Ash-cloud moving to north.
Remarks:
Eruption recorded on seismogram with maximum amplitude 58 mm and maximum duration 54 second.
Information on the eruption of Mount Anak Krakatau, November 6, 2018.
The eruption of Mount Anak Krakatau at Lampung on November 6, 2018 at 10 am WIB had an ash column height observed at ± 600 m above the summit (± 938 m above sea level). The ash column was observed to be black in color with a thick, north-facing intensity. This eruption is recorded on a seismogram of maximum amplitude of 58 mm and a duration of ± 54 seconds.
Currently, G. Anak Krakatau is at Level II (Waspada) with these recommendations: People / tourists are not allowed to approach the crater within 2 km
Source : Magma Indonésie , PVMBG.
Photo : Martin Rietze . www.mrietze.com/