February 19, 2023. EN. Hawaii : Kilauea , Indonesia : Merapi , Alaska : Semisopochnoi , Philippines : Mayon , Colombia : Nevado del Ruiz .
February 19 , 2023.
Hawaii , Kilauea :
Saturday, February 18, 2023, 8:30 AM HST (Saturday, February 18, 2023, 18:30 UTC)
19°25'16 » N 155°17'13 » W,
Summit Elevation 4091 ft (1247 m)
Current Volcano Alert Level: WATCH
Current Aviation Color Code: ORANGE
Activity Summary:
The summit eruption of Kīlauea Volcano, within Halemaʻumaʻu crater, continued over the past 24 hours. All recent eruptive activity has been confined to the crater. No significant changes have been observed at the summit or in either rift zone.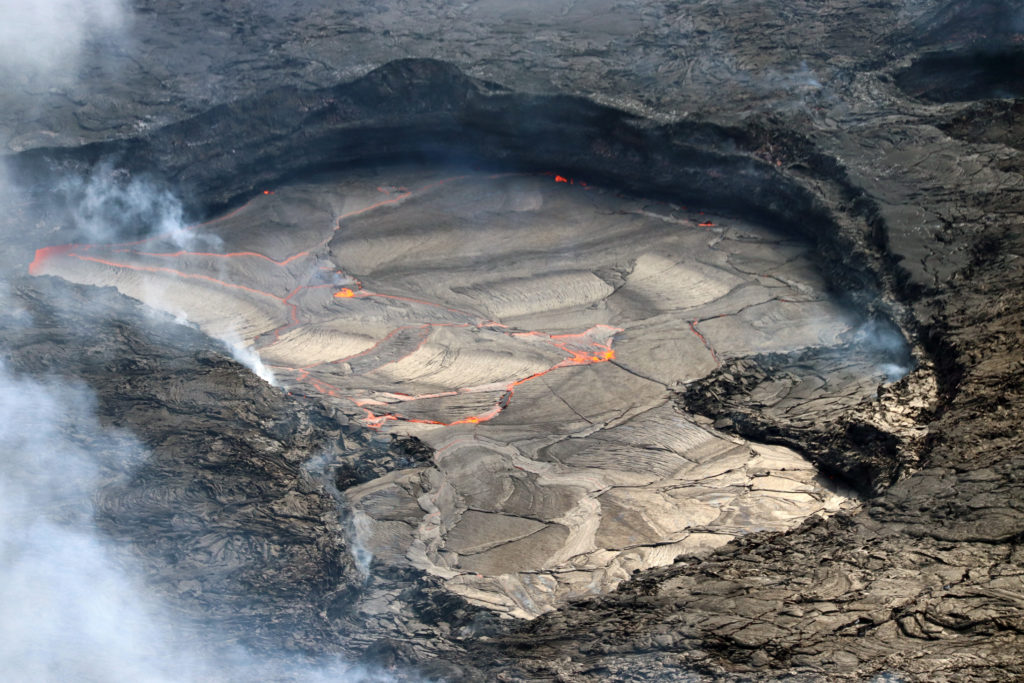 The western lake within Halema'uma'u crater, at the summit of Kīlauea, remains active but sluggish. Since the eruption began in early January, the main focus of activity has been at the eastern and central lakes.
Halemaʻumaʻu crater Lava Lake Observations:
Eruption of lava in three locations of Halemaʻumaʻu crater floor continued over the past 24 hours. The eastern lake remains active and remains about 25 acres in size with the small southern lava fountain still being active. The smaller lava pond in the central portion of the crater floor also has an active small lava fountain with nearly continuous expansive overflows over the last day, and channels from the small central lava pond flow to the eastern lake. The western lake in the basin of the 2021–2022 lava lake remains active.
Summit Observations:
Summit tiltmeters remain mostly flat (no deflationary or inflationary trends) over the past 24 hours. Volcanic tremor remains above background levels. A sulfur dioxide (SO2) emission rate of approximately 2,000 tonnes per day (t/d) was measured on February 13, 2023.
Source : HVO.
Photo : USGS / M Patrick.
Indonesia , Merapi :
Report on the activity of Mount Merapi from February 10, 2023 to February 16, 2023, Published on February 18, 2023
RESULTS OF OBSERVATIONS
Visual
The weather around Mount Merapi is usually sunny in the morning and afternoon, while the evening is foggy. White smoke, thin to medium thickness, low pressure and 150 m high was observed from the observation post of Mount Merapi in Badaban on February 11, 2023 at 06:40 WIB.
This week, there were 2 lava avalanches that were observed towards the Southwest (Kali Sat/Putih) with a maximum slip distance of 1700 m. The sound of avalanches was heard from Pos Babadan 1 time with low intensity.
On the Central dome and the South-West dome no significant change was observed. Based on aerial photos from January 13, 2023, the volume of the Southwest dome was measured at 1,598,700 m3 and the central dome at 2,267,400 m3.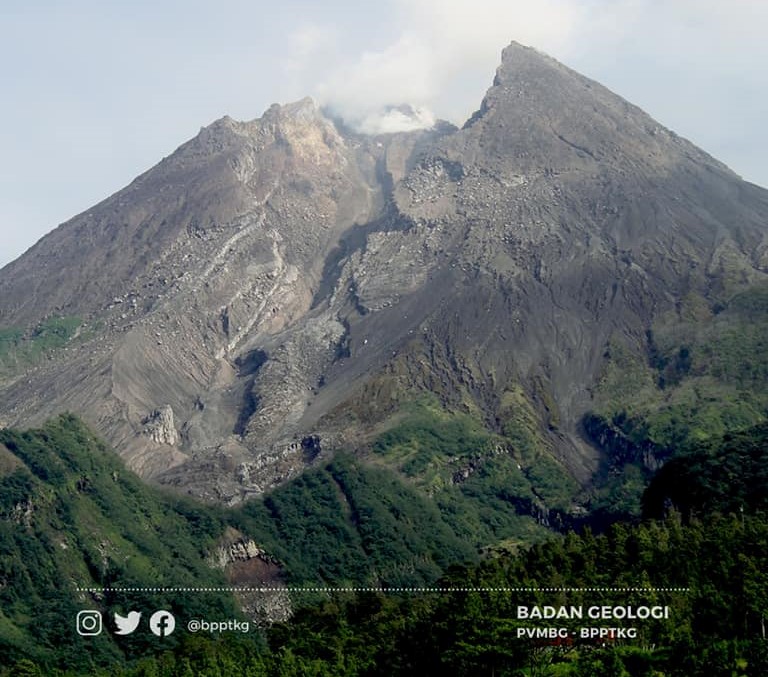 Seismicity
This week, the seismicity of Mount Merapi showed:
1 hot cloud avalanche earthquake (APG)
4 deep volcanic earthquakes (VTB)
565 Deep Volcanic Earthquakes (VTA),
227 avalanche earthquakes (RF),
4 tectonic earthquakes (TT).
8 multi-phase (MP) earthquakes
The intensity of this week's seismicity is still quite high.
Deformation
Deformation monitoring by EDM and GPS methods this week showed no significant changes.
Conclusion
Based on the results of visual and instrumental observations, it is concluded that:
-The volcanic activity of Mount Merapi is still quite high in the form of effusive eruption activity. The state of the activity is defined at the « SIAGA » level.
Source ( parcellaire ) : BPPTKG via jogja.suara.com. ( Magma , PVMBG et BPPTKG étant inaccessibles actuellement).
Photo : BPPTKG ( archive)
Alaska , Semisopochnoi :
51°55'44 » N 179°35'52 » E,
Summit Elevation 2625 ft (800 m)
Current Volcano Alert Level: WATCH
Current Aviation Color Code: ORANGE
No unusual activity was observed in seismic or cloudy satellite and web camera data over the past day. Steaming from the north crater of Mount Young was observed in clear web camera views.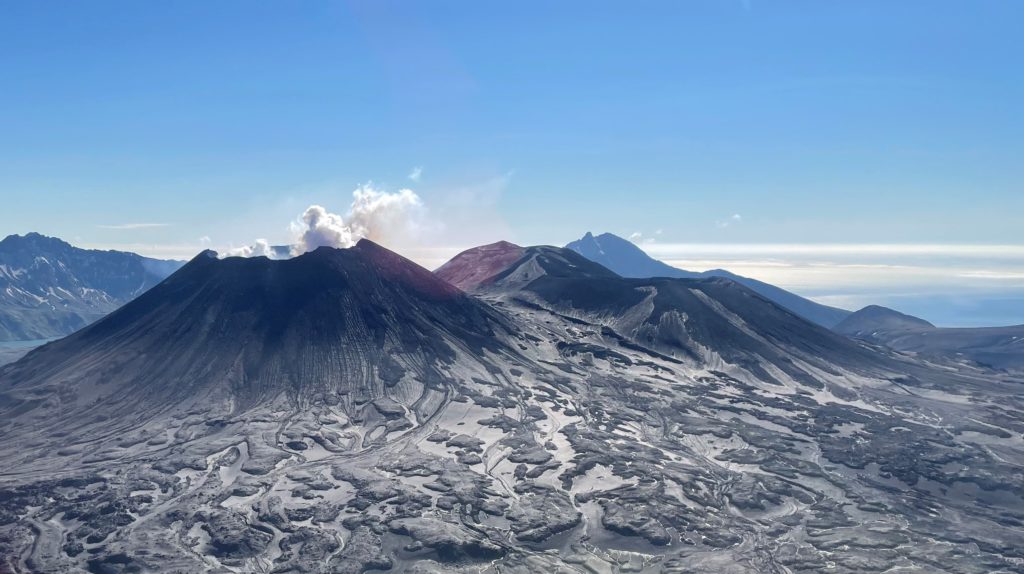 Small eruptions producing minor ash deposits within the vicinity of the active north crater of Mount Young and ash clouds usually under 10,000 ft (3 km) above sea level have characterized the recent activity. Additional ash-producing events could occur again with little warning.
Semisopochnoi volcano is monitored by local seismic and infrasound sensors, satellite data, web cameras, and regional infrasound and lightning networks
Source : AVO
Photo : Lerner, Allan
Philippines , Mayon :
MAYON VOLCANO BULLETIN 19 February 2023 8:00 AM
In the past 24-hour period, the Mayon Volcano Network recorded six (6) rockfall events. Sulfur dioxide (SO2) emission was last measured at an average of 294 tonnes/day on 18 January 2023. Based on ground deformation parameters from EDM, Precise Leveling, electronic tilt, and continuous GPS monitoring, Mayon Volcano has been slightly inflated since 2020.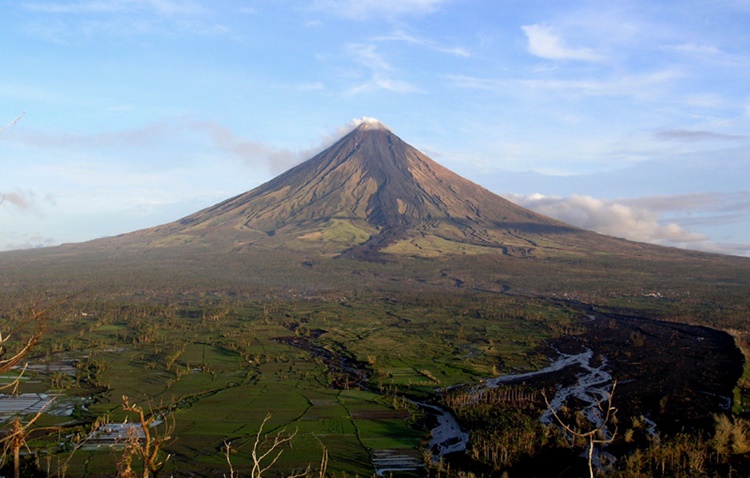 Alert Level 2 (Increased Unrest) prevails over Mayon Volcano. The public is reminded that there is current unrest driven by shallow magmatic processes that could eventually lead to phreatic eruptions or even precede hazardous magmatic eruptions. Entry into the six (6) kilometer-radius Permanent Danger Zone (PDZ) is strictly prohibited to minimize risks from sudden explosions, rockfalls, and landslides. In case of ash fall events that may affect communities downwind of Mayon's crater, people should cover their nose and mouth with a damp, clean cloth, or dust mask. Civil aviation authorities must also advise pilots to avoid flying close to the volcano's summit as ash from any sudden eruption can be hazardous to aircraft.
DOST-PHIVOLCS maintains close monitoring of Mayon Volcano and any new development will be communicated to all concerned stakeholders.
Source : Phivolcs.
Photo : Theworldnews
Colombia , Nevado del Ruiz :
Subject: Nevado del Ruiz volcano activity level bulletin.
The activity level continues at: yellow activity level or (III): changes in the behavior of volcanic activity.
Regarding the monitoring of the activity of the Nevado del Ruiz volcano, the COLOMBIAN GEOLOGICAL SERVICE reports that:
Seismic activity related to fluid dynamics inside volcanic conduits increased in the number of events recorded and in the seismic energy released compared to the previous week. According to the images captured by the cameras installed in the volcano area and by the reports of the officials of the National Natural Park of Los Nevados, several gas and ash emissions associated with some of the seismic signals have been confirmed. As a result of this superficial activity of the volcano, ashfall occurred in several municipalities of Caldas located to the west and northwest of the volcano.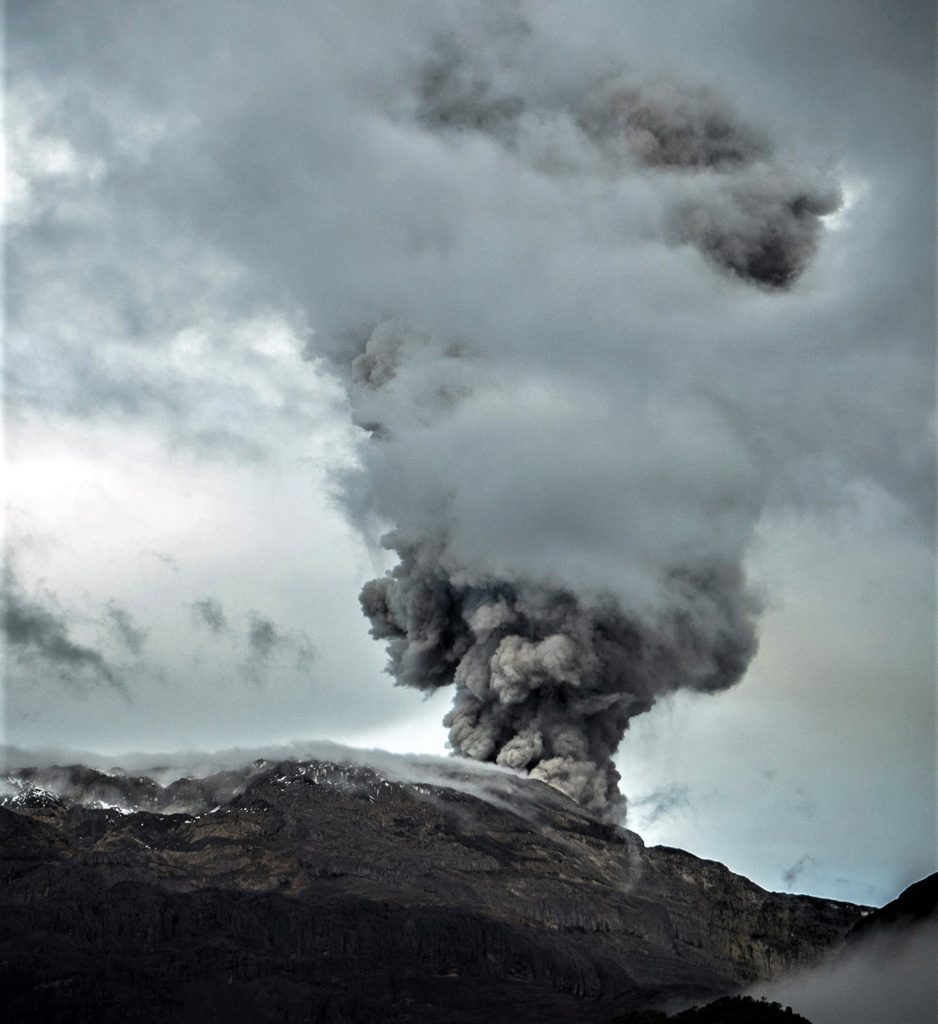 Seismic activity associated with rock fracturing decreased in the number of earthquakes recorded and increased in seismic energy released compared to the previous week. The earthquakes were located mainly in the northeast and east sector of the volcano and, to a lesser extent, in the southwest sector and in the Arenas crater; with depths between 0.9 and 7.6 km. The maximum magnitude observed during the week was 1.7 ML (Local Magnitude) corresponding to the earthquake recorded on February 11 at 11:04 p.m. (local time), located 1.8 km northeast of the Arenas crater, at 4, 9 km deep.
Source : SGC.
Photo : Álex Palacio