February 21 , 2023 .
Indonesia , Karangetang :
Explosive activity continues. Volcanic Ash Advisory Center (VAAC) Darwin warned about a volcanic ash plume that rose up to estimated 7000 ft (2100 m) altitude or flight level 070 and is moving at 10 kts in E direction.
VOLCANO OBSERVATION NOTICE FOR AVIATION (VONA)
Published: February 20, 2023.
Volcano: Karangetang
Current Aviation Color Code: Orange
Previous Aviation Color Code: Yellow
Source: Himawari9
Volcano location: 2.78°N / 125.4°E
Region: Siau Island, Sangihe Islands, Indonesia,
Summit altitude: 1784 m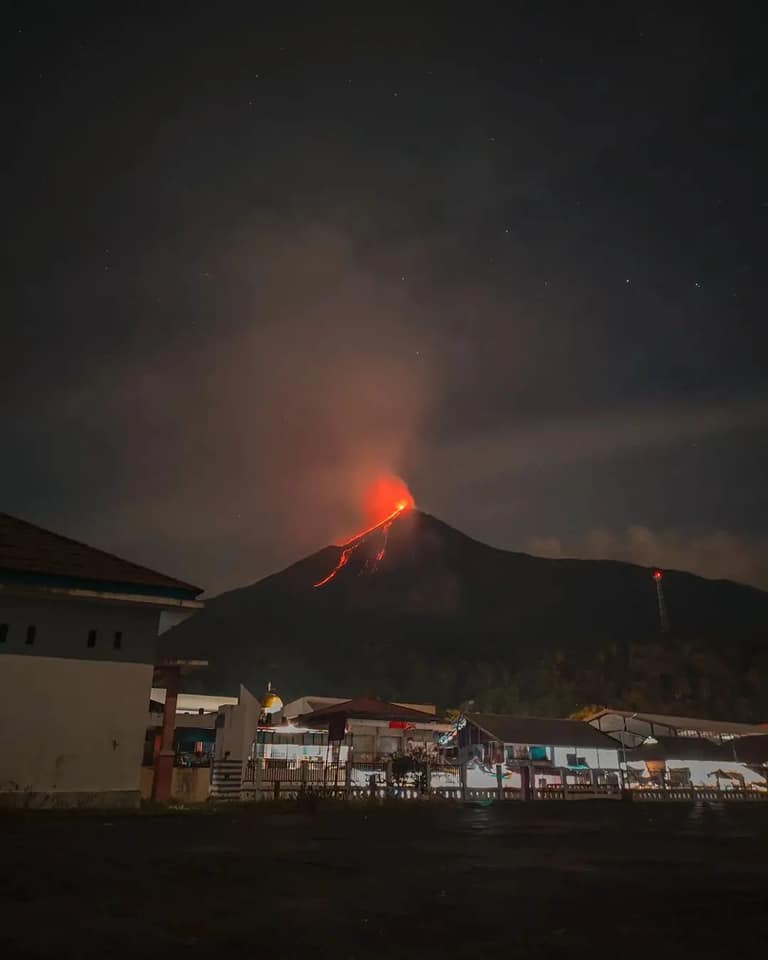 Volcanic Activity Summary:
Explosive activity continues. The Volcanic Ash Advisory Center (VAAC) in Darwin has warned of a volcanic ash plume that has risen to an estimated altitude of 7,000ft (2,100m)
Karangetang (or Api Siau) volcano lies at the northern end of the island of Siau, north of Sulawesi. The 1784-m-high stratovolcano contains five summit craters along a N-S line. Karangetang is one of Indonesia's most active volcanoes, with more than 40 eruptions recorded since 1675 and many additional small eruptions that were not documented.
Sources : GVP , Volcanodiscovery
Photo : Sulut Stories via Sherine France.
Chile , Descabezado Grande :
Special Report on Volcanic Activity (REAV)
Del Maule region, Descabezado Grande volcano, February 21, 2023, 2 p.m. local time (mainland Chile).
The National Geology and Mining Service of Chile (Sernageomin) announces the following PRELIMINARY information, obtained through the monitoring equipment of the National Volcanoes Monitoring Network (RNVV), processed and analyzed at the Volcanological Observatory of the Southern Andes (OVDAS):
On Monday February 20, 2023 at 1:13 p.m. local time (4:13 p.m. GMT), the monitoring stations installed near the Descabezado volcano recorded an earthquake associated with rock fracturing (Volcano-Tectonics).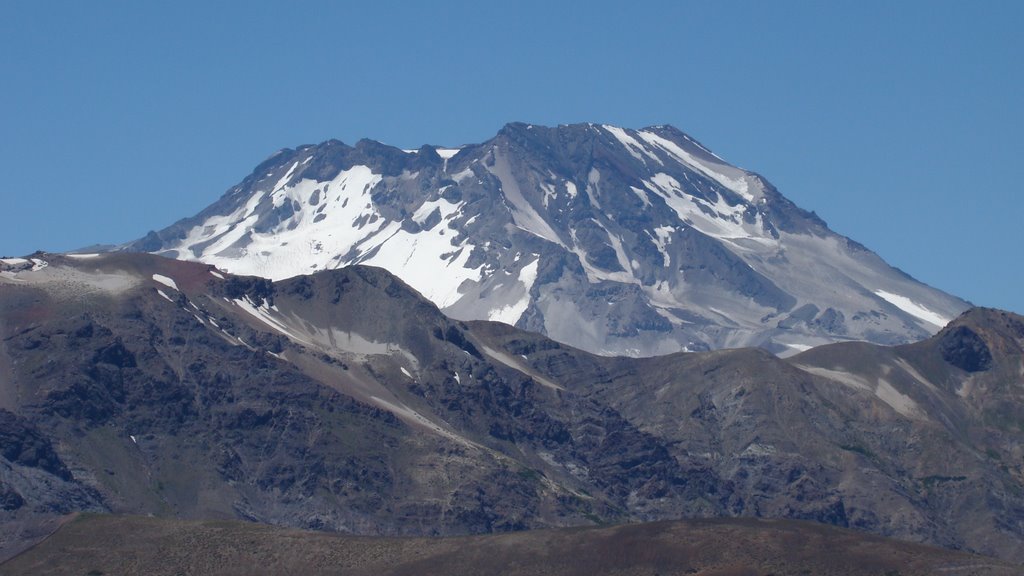 The characteristics of the earthquake after its analysis are as follows:
ORIGINAL TIME: 1:13 p.m. local time (4:13 p.m. UTC)
LATITUDE: 35.578°S
LONGITUDE: 70.757°E
DEPTH: 1.5km
LOCAL MAGNITUDE: 3 (ML)
COMMENTS
No changes in the seismic behavior of the volcano have been recorded. No superficial activity was recorded by the cameras installed in the sector.
The volcano's alert level remains at the GREEN level.
Source : Sernageomin.
Hawaii , Kilauea :
Monday, February 20, 2023, 8:16 AM HST (Monday, February 20, 2023, 18:16 UTC)
19°25'16 » N 155°17'13 » W,
Summit Elevation 4091 ft (1247 m)
Current Volcano Alert Level: WATCH
Current Aviation Color Code: ORANGE
Activity Summary:
The summit eruption of Kīlauea Volcano, within Halemaʻumaʻu crater, continues to be greatly diminished over the past 24 hours. All recent eruptive activity has been confined to the crater. No significant changes have been observed in either rift zone.
Halemaʻumaʻu crater Lava Lake Observations:
Eruption of lava on the Halemaʻumaʻu crater floor continues to be greatly diminished over the past 24 hours. The eastern and central vents are not erupting. The western lake in the basin of the 2021–22 lava lake remains active but with weak lava flows. Very little lava is circulating within the lake, which is mostly crusted over with intermittent crustal overturns. The reduction in activity is related to the larger deflationary tilt drop that began in the early morning of February 17. Surface eruptive activity is expected to resume when the summit re-inflates to the level preceding the strong deflation.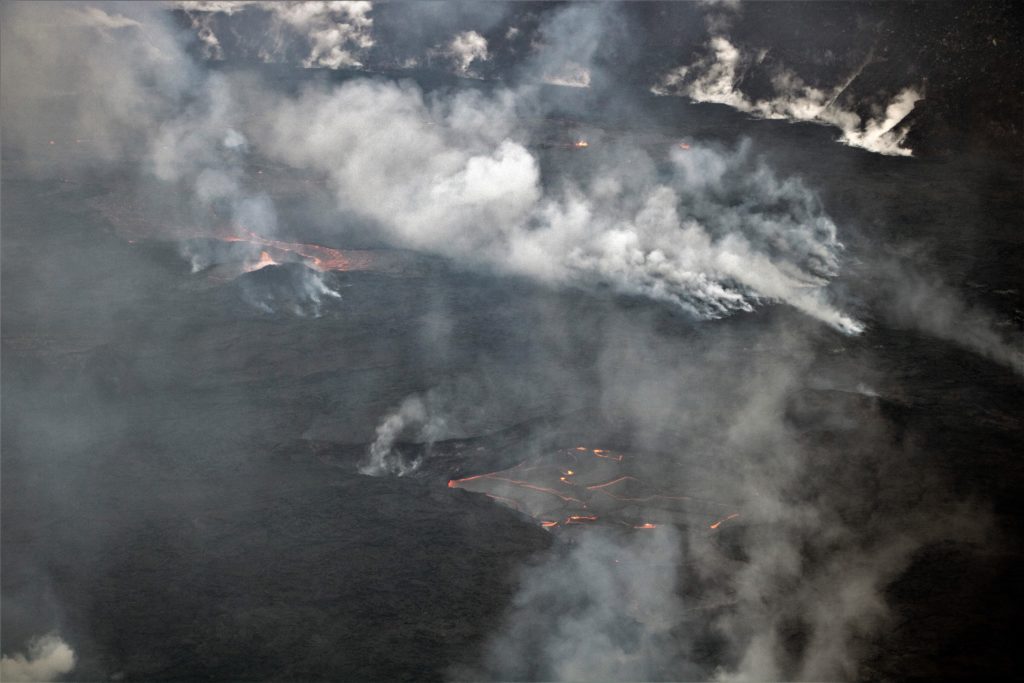 During a Kīlauea summit eruption field shift on February 15, 2023, HVO geologists were able to briefly glimpse the active lava on Halema'uma'u crater floor between shifting mist and rain. The lava pond in the central portion of the crater floor has a small lava fountain, near which a rampart that is nearly 8 meters (26 feet) tall has formed. Channels from this central lava pond are now flowing to the eastern lake The western lake in the basin of the 2021–2022 lava lake, visible in the foreground of the photo, also remains active.
Summit Observations:
Over the past 24 hours summit tiltmeters showed inflation of about 2 microradians until about 11:30 pm HST on February 19, 2023 that turned into deflation of about 1.5 microradians that continues as of 8:00 am HST on February 20, 2023. Heavy rains continue to create steaming over the Halemaʻumaʻu crater floor that obscure most webcam views. Volcanic tremor has dropped slightly but remains above background levels. A sulfur dioxide (SO2) emission rate of approximately 2,000 tonnes per day (t/d) was measured on February 13, 2023.
Source : HVO.
Photo : USGS / K. Mulliken.
Peru , Sabancaya :
Analysis period: from February 13, 2023 to February 19, 2023, Arequipa, February 20, 2023.
Alert level: ORANGE
The Geophysical Institute of Peru (IGP) reports that the eruptive activity of the Sabancaya volcano remains at moderate levels, that is to say with the recording of an average of 51 daily explosions, with columns of ash and of gas up to 2.6 km altitude above the summit of the volcano and their subsequent dispersion. Therefore, for the following days, no significant change is expected in eruptive activity.
The IGP recorded and analyzed the occurrence of 399 earthquakes of volcanic origin, associated with the circulation of magmatic fluids inside the Sabancaya volcano. An average of 51 explosions was recorded daily, in addition to recording Volcano-Tectonic (VT) type events associated with rock fracturing inside the Sabancaya volcano.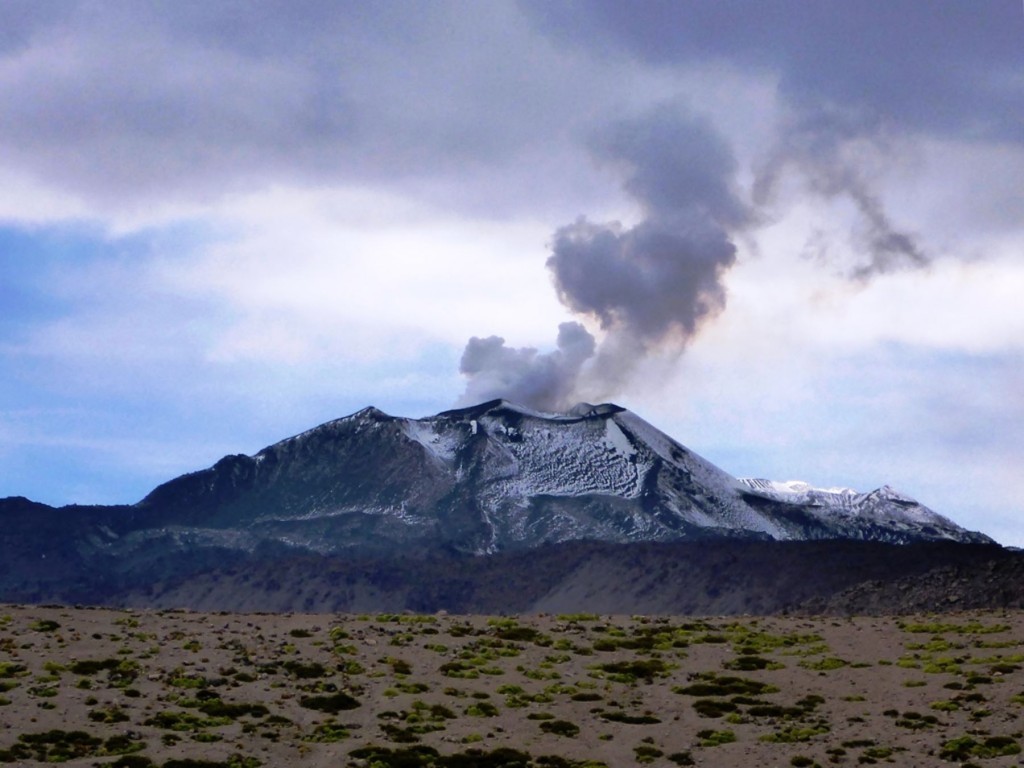 Monitoring the deformation of the volcanic structure using GNSS techniques (processed with fast orbits) does not show any significant anomalies. Visual surveillance identified columns of gas and ash up to 2.6 km above the summit of the volcano, which were dispersed towards the East, West, North, South, South-East sectors. , North-West and North-East of Sabancaya. Satellite recordings identified the presence of 4 thermal anomalies, with a maximum value of 7 MW, associated with the presence of a lava body on the surface of the volcano's crater.
RECOMMENDATIONS
• Keep the volcanic alert level orange.
• Do not approach within a radius of less than 12 km from the crater.
Source  : Cenvul
Photo :   Auteur inconnu.
Costa Rica , Poas :
Latitude: 10.2
Longitude:-84.233
Altitude: 2687 meters above sea level
Observed activity:
After the tectonic earthquake around Cinchona (magnitude 5) on February 18 in the early morning, the background tremor continued to decrease in amplitude. Aftershocks continue to be recorded (eg magnitude 4.3 yesterday at 4:56 p.m.). No change in volcanic activity is observed, aerial and underwater degassing remains stable and low, the CO2/SO2 ratio remains normal (2.5), the H2S/SO2 ratio remains low (0.12), the SO2 concentration at the Mirador was low during the morning (< 0.5 ppm). No thermal anomaly was detected by satellite measurement yesterday.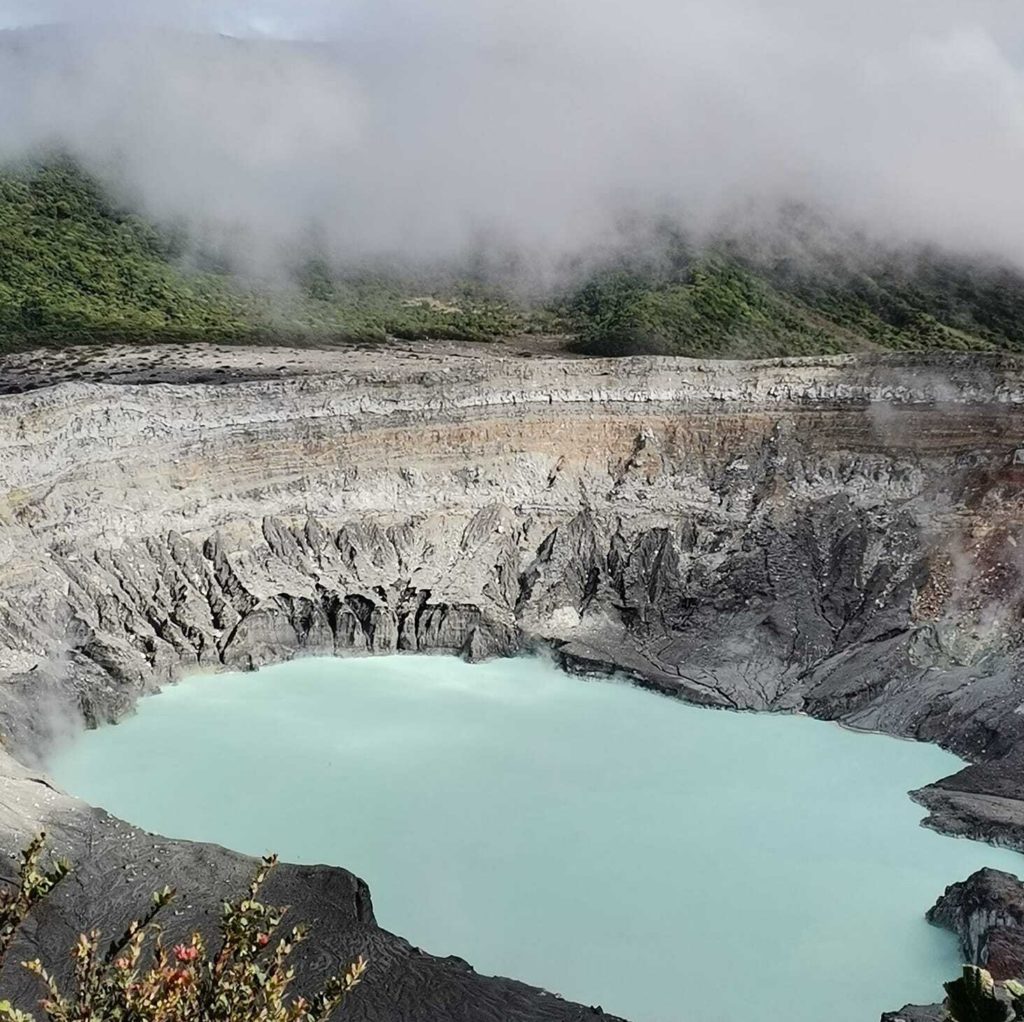 Convective activity in the lake is weak, the lake level continues to drop which is expected during the dry season.
Environmental conditions:
The wind is blowing to the southwest with gusts that can reach nearly 70 km/h. Visibility was good this morning.
Activity Level: Warning (2)
Source et photo : Ovsicori.