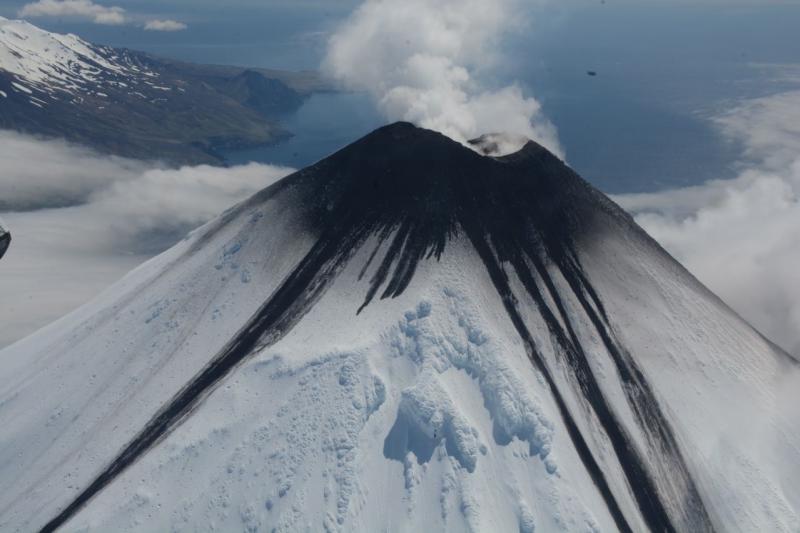 September 03, 2020. EN . Alaska : Cleveland , Colombia : Nevado del Ruiz , Hawaii : Mauna Loa , Japan : Suwanosejima .
September 03 , 2020.
Alaska , Cleveland :
AVO/USGS Volcanic Activity Notice
Current Volcano Alert Level: UNASSIGNED
Previous Volcano Alert Level: ADVISORY
Current Aviation Color Code: UNASSIGNED
Previous Aviation Color Code: YELLOW
Issued: Wednesday, September 2, 2020, 5:40 PM AKDT
Source: Alaska Volcano Observatory
Location: N 52 deg 49 min W 169 deg 56 min
Elevation: 5676 ft (1730 m)
Area: Aleutians
Volcanic Activity Summary:
A sustained pause in volcanic unrest at Cleveland Volcano over the last few months has prompted the Alaska Volcano Observatory to downgrade the Aviation Color Code and Volcano Alert Level from YELLOW/ADVISORY to UNASSIGNED/UNASSIGNED.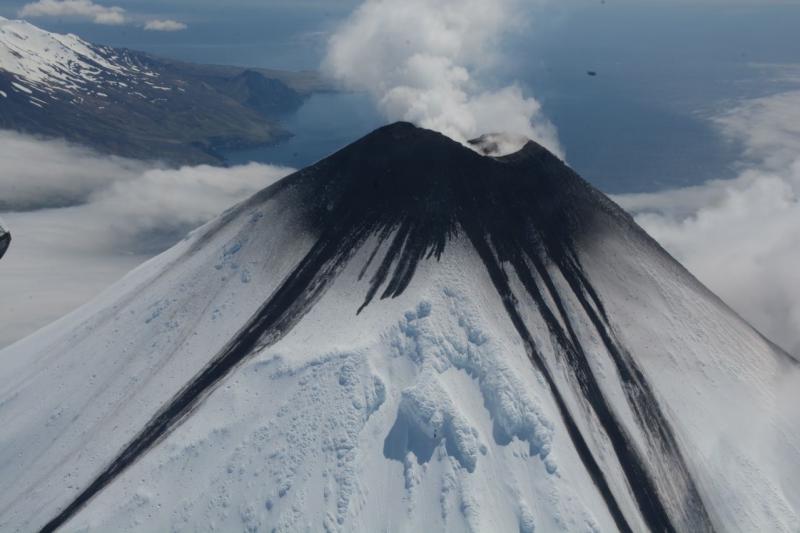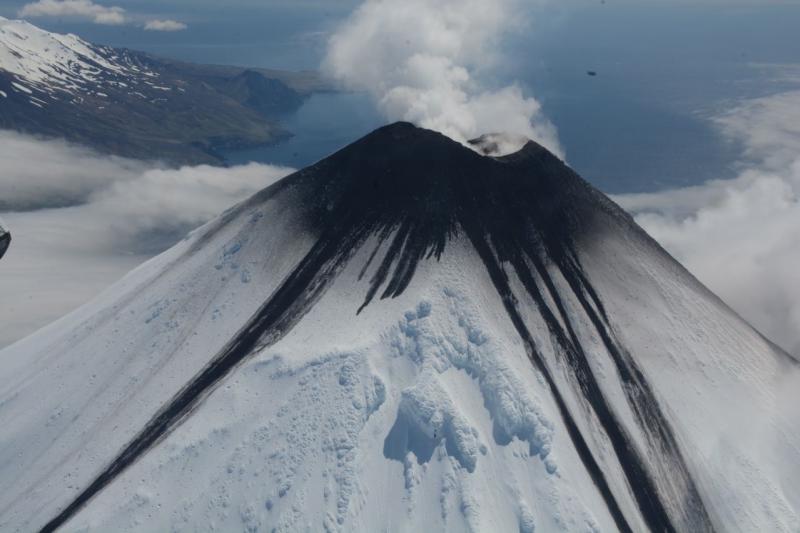 The last eruptive activity at Cleveland Volcano was a short-lived explosion on the evening (local time) of June 1, 2020. Since then, there has been no evidence from satellite observations of elevated surface temperatures, and there have been no observed changes in the summit crater.
Despite the current pause, the eruptive period at Cleveland, dating back to 2001, remains ongoing and future explosions are likely. These occur without warning and typically generate small clouds of volcanic ash that are a hazard in the immediate vicinity of the volcano, though more significant ash emissions are possible.
Recent Observations:
[Volcanic cloud height] none
[Other volcanic cloud information] n/a
Remarks:
Cleveland Volcano is monitored with a limited real-time seismic network. This smaller network inhibits AVO's ability to detect precursory unrest that may lead to an explosive eruption, which results in it being designated as UNASSIGNED instead of the color code GREEN assigned to quiescent volcanoes with more instrumentation. Rapid detection of an ash-producing eruption may be possible using a combination of seismic, infrasound, lightning, and satellite data.
Source : AVO.
Photo : Mees, Burke , June 2020.
Colombie , Nevado del Ruiz :
Bulletin de niveau d'activité du volcan Nevado del Ruiz.
Le niveau d'activité continue au niveau d'activité jaune ou (III): changements dans le comportement de l'activité volcanique.
Concernant le suivi de l'activité du volcan Nevado del Ruiz, le SERVICE GÉOLOGIQUE COLOMBIEN rapporte que:
La sismicité générée par la fracturation des roches a montré une légère diminution du nombre de tremblements de terre et de l'énergie sismique libérée, par rapport à la semaine précédente. Ce type de sismicité était localisé principalement dans le cratère Arenas et dans les secteurs Sud-Sud-Ouest , Sud-Ouest, Sud-Est, Est et Nord-Est. La profondeur des tremblements de terre variait entre 0,6 et 4,9 km. La magnitude maximale enregistrée au cours de la semaine était de 0,6 ML (magnitude locale) correspondant au séisme enregistré le 27 Août à 07h27 (heure locale), situé à 4,6 km au Sud-Sud-Ouest du cratère Arenas, à une profondeur de 3,8 km.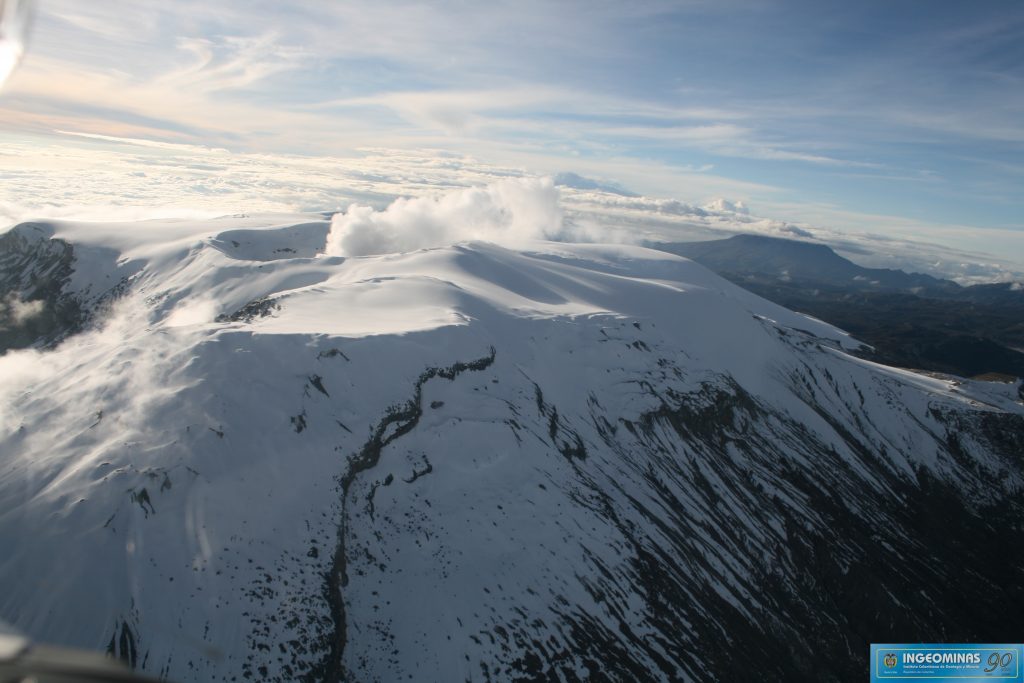 La sismicité liée à la dynamique des fluides à l'intérieur des conduits volcaniques a montré une légère diminution du nombre d'événements et de l'énergie sismique libérée, par rapport à la semaine précédente.
Cette activité sismique était caractérisée par l'apparition de tremor volcanique continu, d'impulsions de tremor, de tremblements de terre de type longue et très longue période, qui présentaient des niveaux d'énergie et des contenus spectraux variables.
Le volcan Nevado del Ruiz continue au niveau d'activité jaune.
Source : SGC.
Photo : Ingeominas .
Hawaii , Mauna Loa :
19°28'30 » N 155°36'29 » W,
Summit Elevation 13681 ft (4170 m)
Current Volcano Alert Level: ADVISORY
Current Aviation Color Code: YELLOW
Activity Summary:
Mauna Loa Volcano is not erupting. Rates of deformation and seismicity have not changed significantly over the past week and remain above long-term background levels.
Observations:
Over the past week, HVO seismometers detected approximately 90 small-magnitude earthquakes (all below M2.5), mostly below the volcano's summit and eastern flank. The majority of these earthquakes occurred at shallow depths of less than 8 kilometers (5 miles) below sea level.
Global Positioning System (GPS) measurements show continued slow inflation of the summit, consistent with magma supply to the volcano's shallow storage system.
Gas concentrations at the summit and Sulphur Cone monitoring sites remain stable, with SO2 concentrations below 2 ppm. Maximum fumarole temperatures at both locations remain consistently between 95° and 100° C (200°-212° F).
Webcam views have revealed no changes to the landscape over the past week.
Source et photo : HVO.
Japan , Suwanosejima :
29.638°N, 129.714°E
Elevation 796 m
JMA reported nighttime incandescence at Suwanosejima's Ontake Crater during 14-24 August. Occasional eruptive events and about 12 explosions were recorded during 18-24 August. One of the explosions, detected at 0452 on 21 August, ejected blocks as far as 600 m from the crater. An explosion at 1449 that same day generated a grayish white ash plume that rose more than 2 km above the crater rim. Ashfall was noted in Toshima village (4 km SSW) on 21 August. The Alert Level remained at 2 (on a 5-level scale).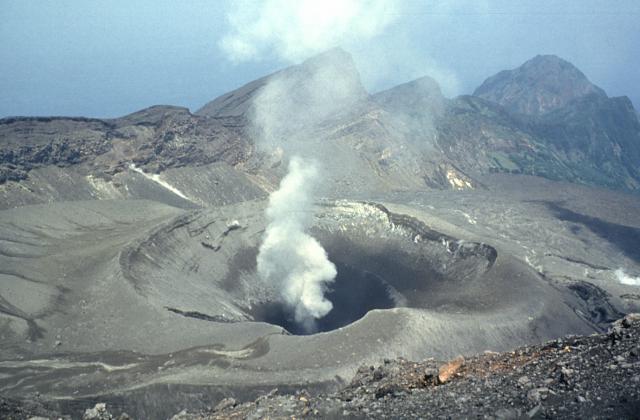 The 8-km-long, spindle-shaped island of Suwanosejima in the northern Ryukyu Islands consists of an andesitic stratovolcano with two historically active summit craters. The summit of the volcano is truncated by a large breached crater extending to the sea on the east flank that was formed by edifice collapse. Suwanosejima, one of Japan's most frequently active volcanoes, was in a state of intermittent strombolian activity from Otake, the NE summit crater, that began in 1949 and lasted until 1996, after which periods of inactivity lengthened. The largest historical eruption took place in 1813-14, when thick scoria deposits blanketed residential areas, and the SW crater produced two lava flows that reached the western coast. At the end of the eruption the summit of Otake collapsed forming a large debris avalanche and creating the horseshoe-shaped Sakuchi caldera, which extends to the eastern coast. The island remained uninhabited for about 70 years after the 1813-1814 eruption. Lava flows reached the eastern coast of the island in 1884. Only about 50 people live on the island.
Source : JMA, GVP.
Photo : Yukio Hayakawa, 1998 (Gunma University).