September 27 , 2020.
Italy / Sicily , Etna :
ETNA PRESS RELEASE [UPDATE n. 78], September 26, 2020.
The National Institute of Geophysics and Volcanology, Osservatorio Etneo, announces that as of 13:30 UTC on September 26, 2020, Strombolian activity at the New Southeast Crater has increased slightly in intensity. The eruptive activity of varying intensity produced a cloud of volcanic ash that reached a height of about 4 km above sea level dispersing to the EAST. There is no news at the moment of ash fall on the villages of Etna.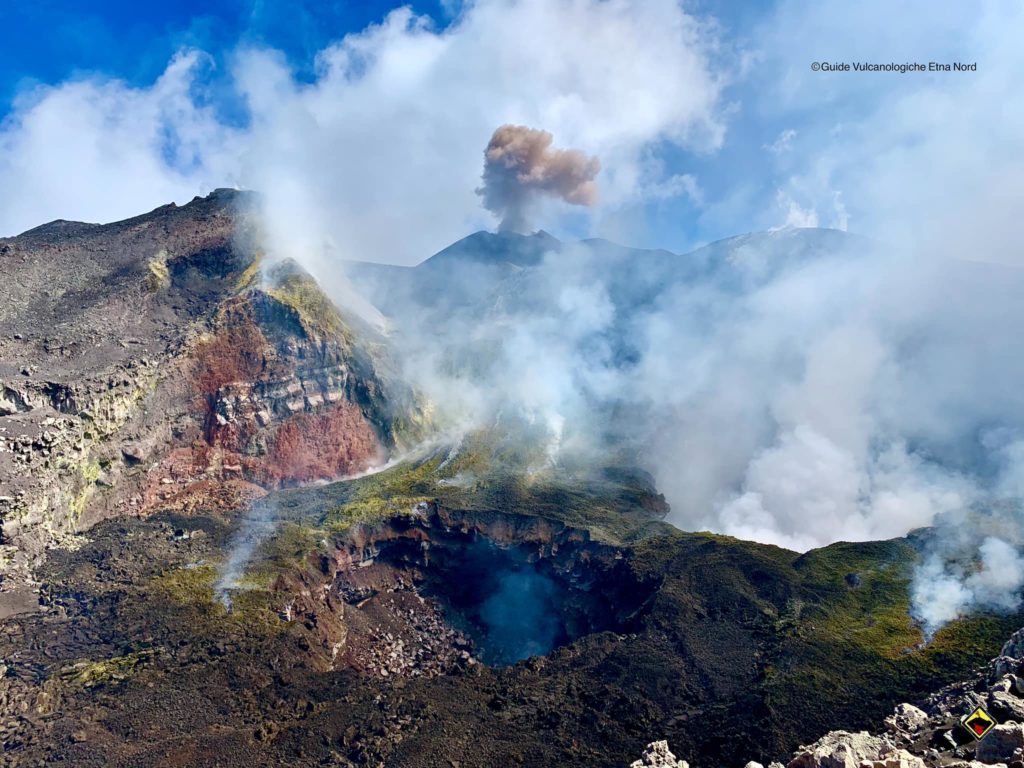 The amplitude of the volcanic tremor does not show significant variations, remaining on average values. As for infrasound activity, the strong wind today does not allow a detailed evaluation of its performance.
The signals from the soil deformation monitoring stations show only a modest variation at the Pizzi Deneri and GNSS stations of the Northeast Crater.
Further updates will be communicated shortly.
ETNA PRESS RELEASE [UPDATE n. 79] September 26, 2020.
The National Institute of Geophysics and Volcanology, Osservatorio Etneo, announces that from 4:00 p.m. UTC, the emission of ash from the New Southeast Crater, reported in the previous press release, has ceased. There remains a sporadic and weak activity of Strombolian explosions accompanied by discontinuous and weak ash emissions which are rapidly dispersed near the summit area of ​​the volcano.
The amplitude of the volcanic tremor remains on average values.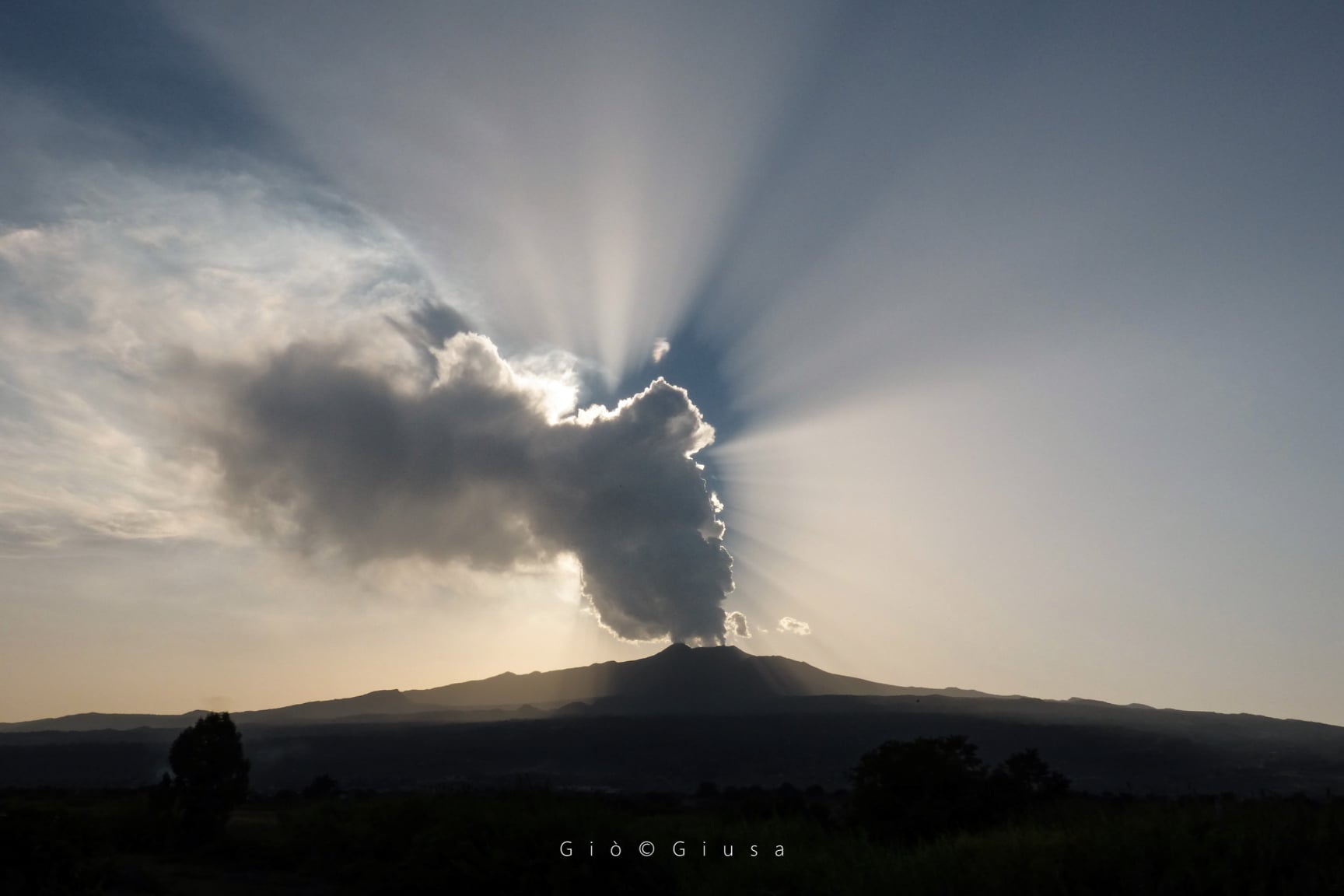 The modest variation in ground deformations reported in today's release at 4:38 p.m. on the X component of Pizzi Deneri's inclination is returning. The variations of the EW components of the high frequency GNSS signal from some stations on the east and north-east slopes of Etna are modest (max 1 cm) and will be monitored in the coming hours. Any increase in variation trends will be promptly communicated.
Source: INGV.
Photo : Guide Vulcanologiche Etna Nord , Gio Giusa .
Philippines , Bulusan :
BULUSAN VOLCANO BULLETIN: 27 September 2020 08:00 A.M.
Bulusan Volcano's monitoring network recorded twelve (12) volcanic earthquakes during the 24-hour observation period. Very weak emission of white steam-laden plumes from the southeast vents was observed. Ground deformation data from continuous GPS measurements indicate slight inflation on the edifice since July 2020, while the long-term trend since May 2019 denotes that the edifice is still deflated. These parameters indicate that volcanic processes are underway beneath the edifice that may be caused by deep-seated degassing or hydrothermal activity or magmatic intrusion.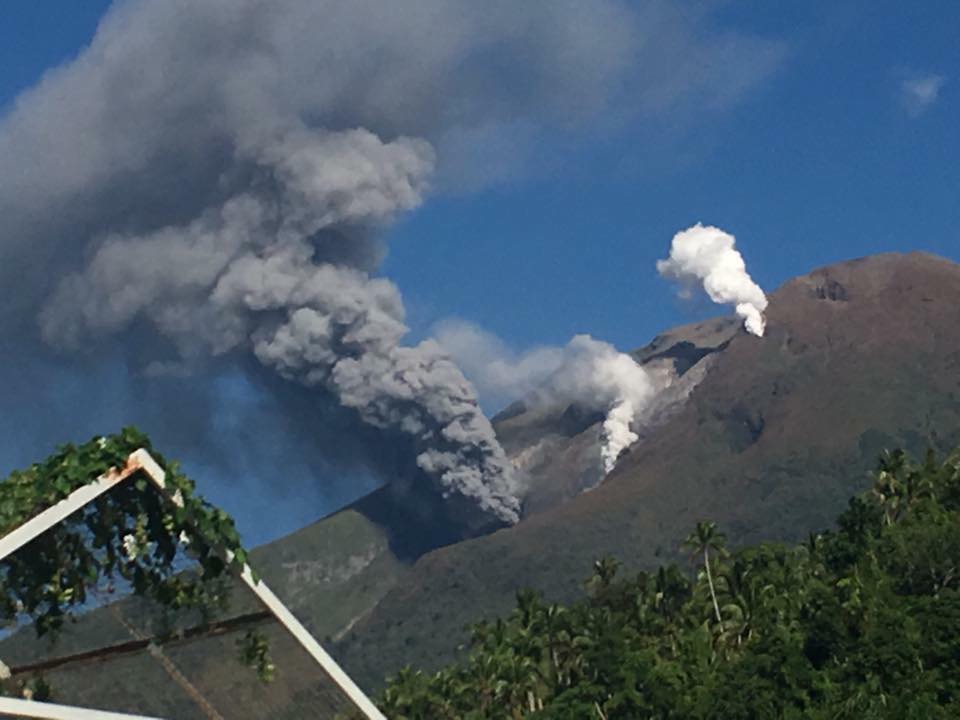 Alert Level 1 (Abnormal) status prevails over Bulusan Volcano, which means that it is currently in an abnormal condition. Local government units and the public are reminded that entry into the four-kilometer radius Permanent Danger Zone (PDZ) is strictly prohibited and that vigilance within the two-kilometer Extended Danger Zone (EDZ) on the southeastern sector must be exercised due to the increased possibilities of sudden and hazardous phreatic eruptions. Civil aviation authorities must also advise pilots to avoid flying close to the volcano's summit as ash from any sudden phreatic eruption can be hazardous to aircraft. Furthermore, people living within valleys and along river/stream channels especially on the southeast, southwest, and northwest sector of the edifice should be vigilant against sediment-laden stream flows and lahars in the event of heavy and prolonged rainfall.
DOST-PHIVOLCS is closely monitoring Bulusan Volcano's condition and any new development will be communicated to all concerned stakeholders.
Source : Phivolcs.
Photo : GVP.
Indonesia , Merapi :
Mount Merapi Activity Report, September 18-24, 2020.
OBSERVATION RESULTS
Visual
The weather around Mount Merapi is generally clear in the morning and at night, while the afternoon until evening is foggy. There is a white smoke, thin to thick in thickness with low pressure. A maximum smoke height of 300 m is observed from the Mount Merapi observation post in Selo on September 18, 2020 at 11:35 WIB.
Morphological analysis of the crater area based on photos of the south-eastern sector shows no change in the morphology of the dome. The volume of the lava dome based on measurements using aerial photos with drones was 200,000 m3.
Seismicity
This week, the seismicity of Mount Merapi recorded:
14 emission earthquakes (DG),
16 shallow volcanic earthquakes (VTB),
122 multiphase earthquakes (MP),
7 low frequency earthquakes (LF),
24 avalanche earthquakes (RF),
7 tectonic earthquakes (TT).
The seismic intensity this week is relatively the same as last week.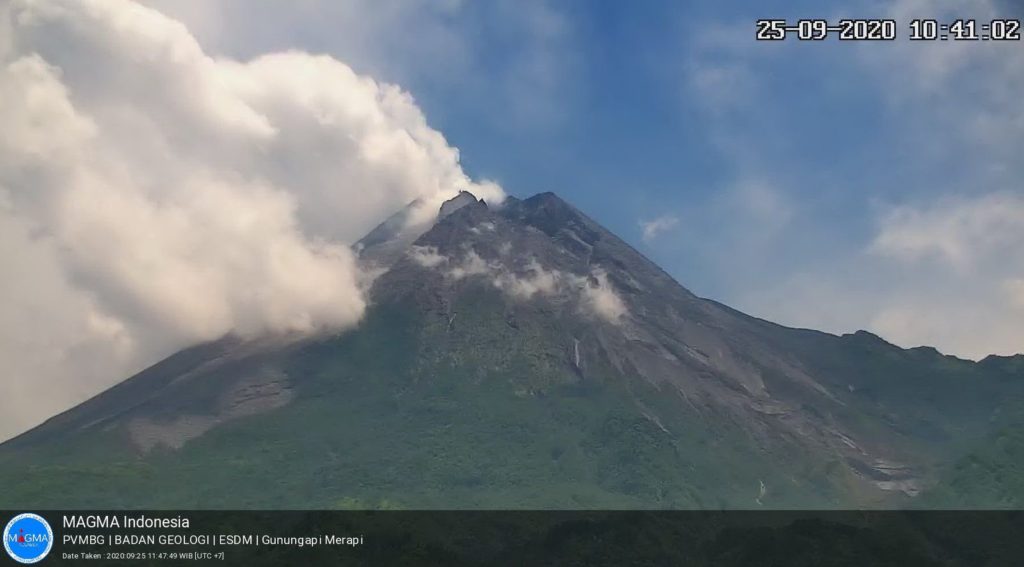 Deformation
The deformation of Mount Merapi which was monitored using EDM this week showed a shortening of the distance to receptors of around 2cm.
Rain and lahars
This week, there was rain at Mount Merapi Observation Post with the highest rainfall intensity of 34mm / hour for 25 minutes at Kaliurang Post on September 22, 2020. There was no rain. lahars or additional flow in the rivers that descend from Mount Merapi.
Conclusion
Based on the results of visual and instrumental observations, it is concluded that:
1. The lava dome is currently in stable condition.
2. The volcanic activity of Mount Merapi is still quite high and is within the "WASPADA" activity level.
Source : BPPTKG.
Photo : magma Indonésie , 25 /09.
Guatemala , Fuego :
Activity type: Vulcanian
Morphology: composite stratovolcano
Geographical location: 14 ° 28'54˝ Latitude N; 90 ° 52'54˝ Longitude W
Height: 3763 meters above sea level.
Weather conditions: Partly cloudy
Wind: East
Precipitation: 39.80 mm.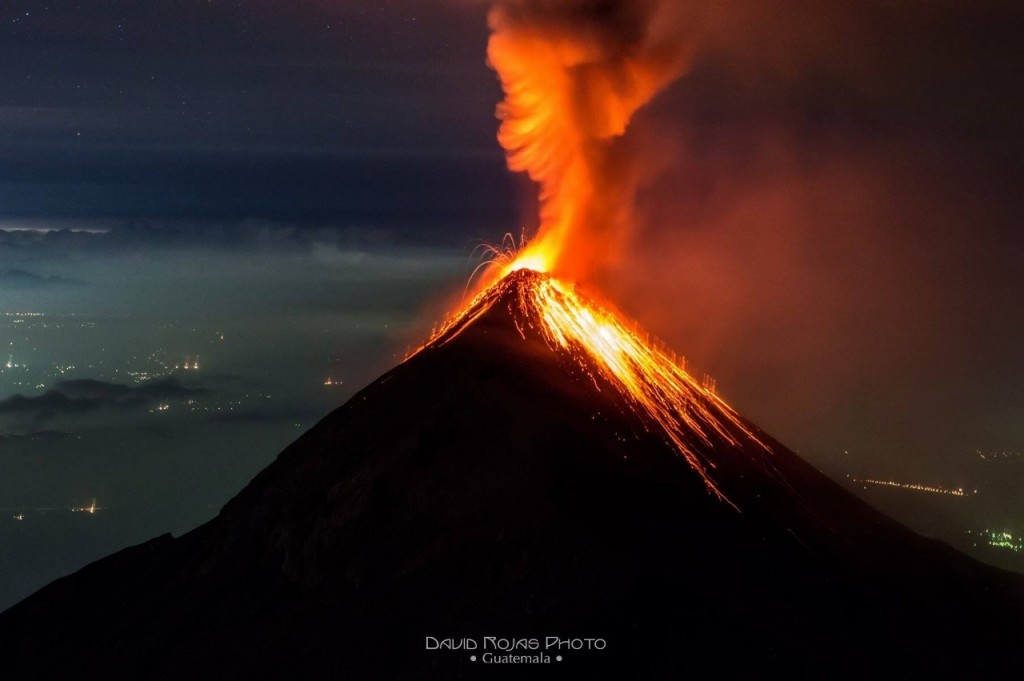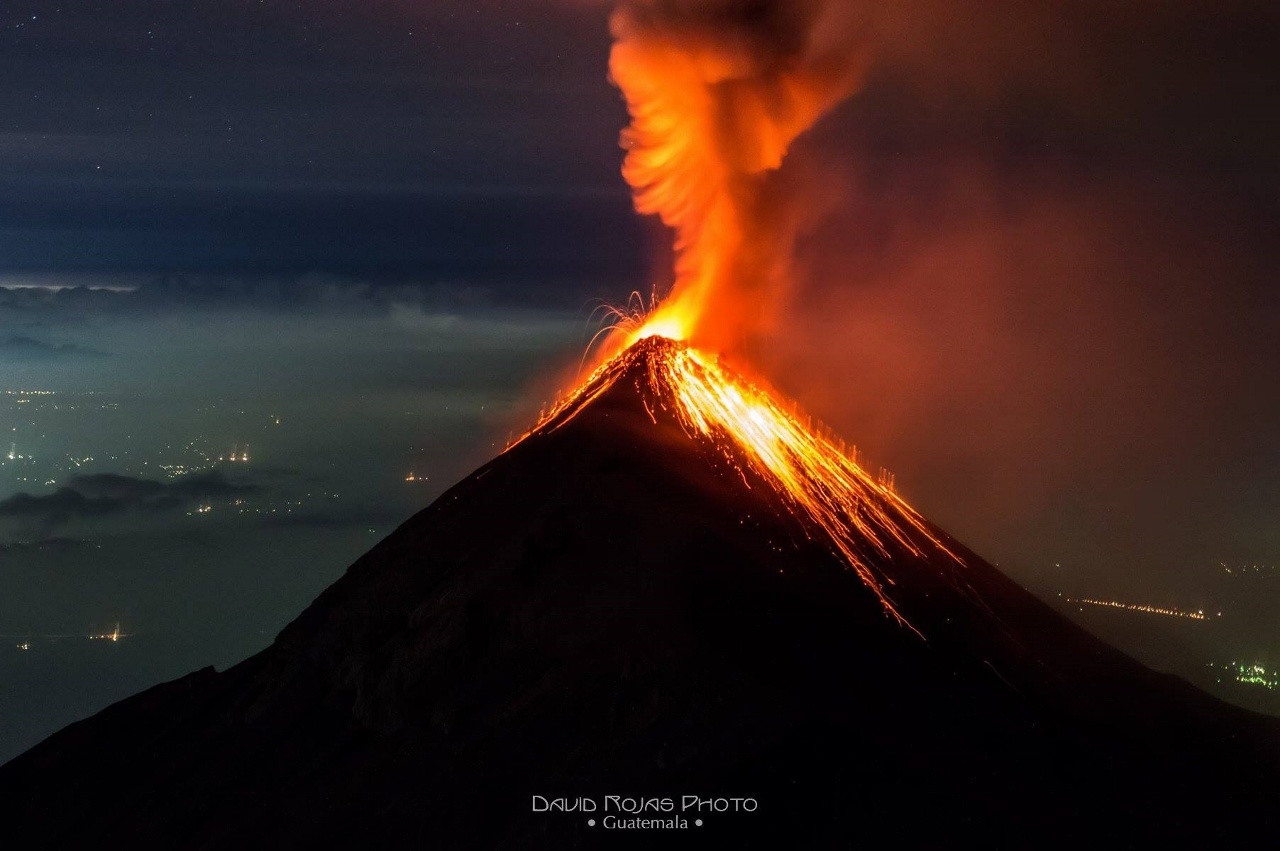 Activity:
The Fuego Volcano Observatory reports that the weak to moderate explosions were maintained, in a range of 7 to 12 per hour, which are accompanied by columns of gray ash, reaching a height of between 4400 and 4700 (14,436 to 15,420 feet) which disperse in a south and southwest direction over a distance of 15 kilometers. Weak white fumaroles were observed reaching an altitude of about 4100 meters (13,451 feet). Incandescent pulses were observed at 100 and 200 meters at night and early in the morning. Avalanches are moderate to strong towards the Seca, Taniluyá, Ceniza, Lajas and Honda ravines with boulders reaching the vegetation. The explosions generated low, moderate to loud rumblings; with weak to moderate shock waves that vibrate the roofs and windows of towns nearly 20 kilometers from the volcanic perimeter. Low sounds similar to that of a train locomotive were heard with time intervals of 3 to 6 minutes. Ash particles fall back into the villages of Panimaché I, Morelia, Santa Sofía, Finca Palo Verde, Sangre de Cristo, Yepocapa and others.
Source : Insivumeh .
Photo : David Rojas .