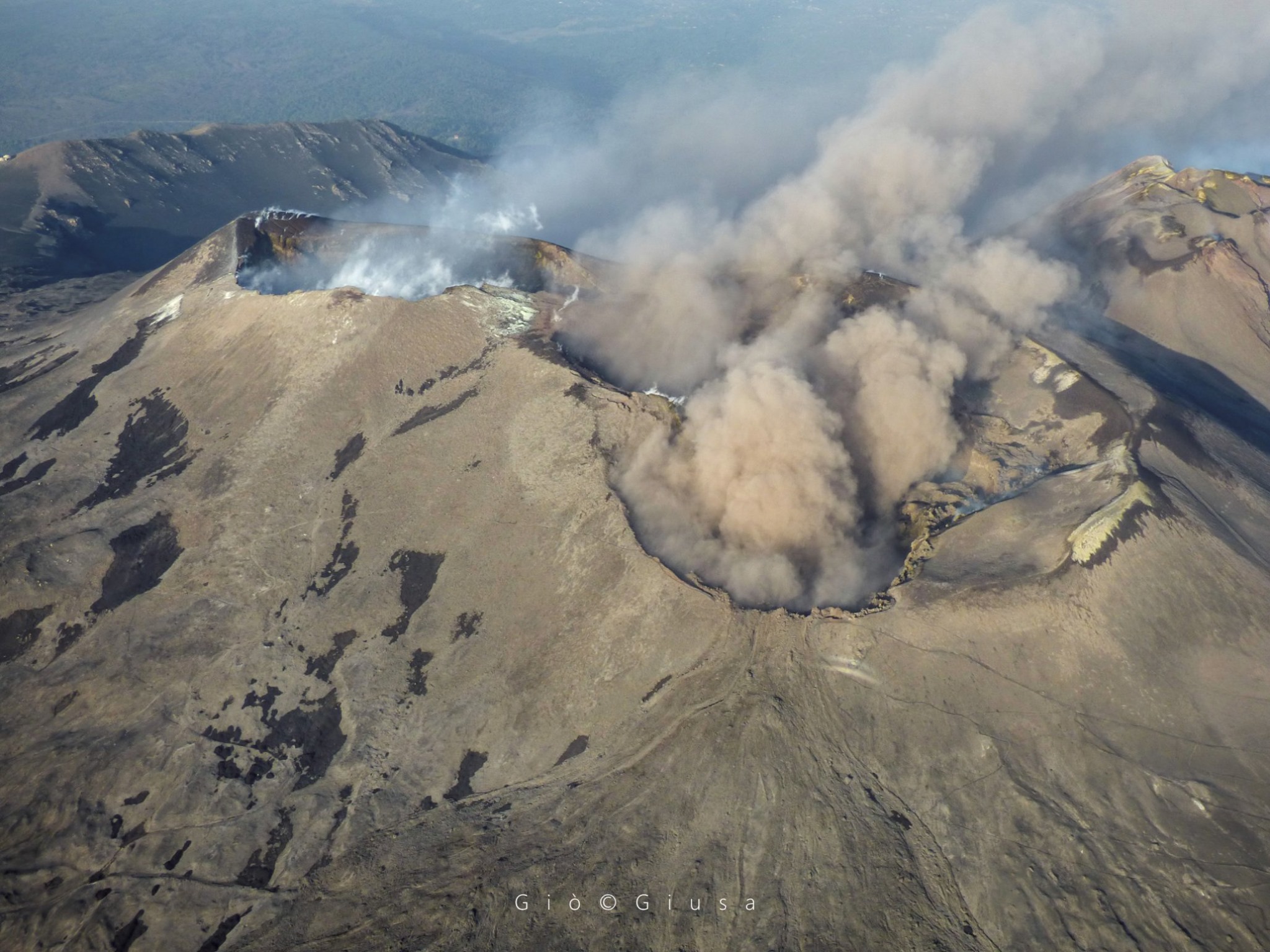 June 24, 2019. EN. Italy / Sicily : Etna , Kamchatka : Sheveluch , Ecuador : Cotopaxi , Indonesia : Dukono , Philippines : Taal .
June 24 , 2019.
Italy / Sicily , Etna :
After a pause in the explosive activity at Etna's summit craters, this morning the volcano has resumed emitting gas and ash in a discontinuous manner. For the moment, this activity is rather modest compared to that of last week, and it is occurring from the Voragine crater and possibly also from the Bocca Nuova. There are no variations in the monitored parameters: for example, the volcanic tremor amplitude remains at low levels.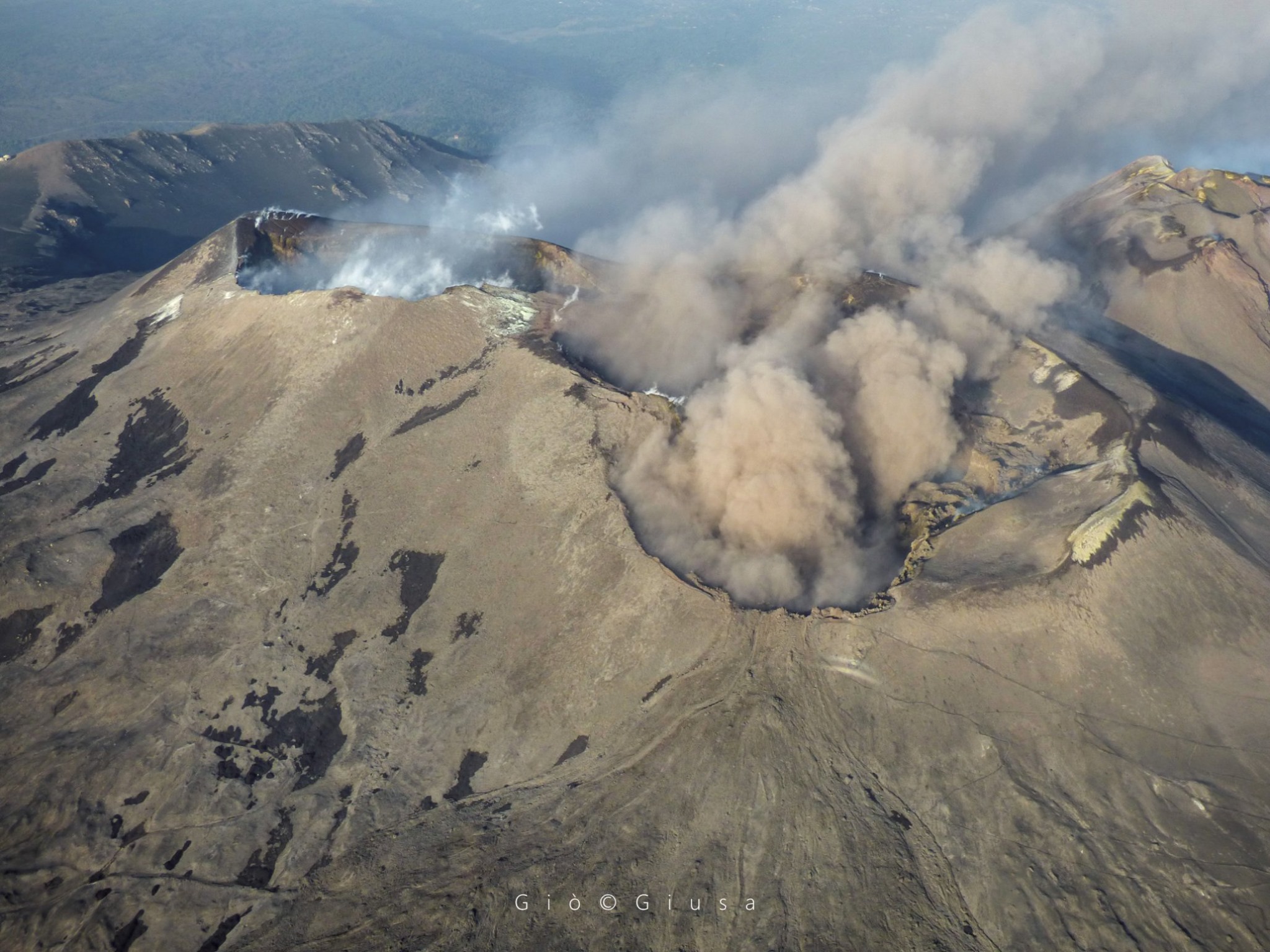 The smoke plume of the Sicilian volcano returns. After a few days of explosive activity stagnant in the region of the summit of Mount Etna, the volcano resumed yesterday to emit ashes and gas in a very discontinuous manner. As explained by the experts of the volcano department of the National Institute of Geophysics and Volcanology, this is for the moment a relatively modest activity compared to that of the previous week, from Voragine – which is the most central of the craters of the summit, and also of the Bocca Nuova. « After 10 days of ash emission – explains Marco Neri, Vulvologist of Ingv – of Voragine, now it is the Bocca Nuova, almost a sort of natural valve for the active volcano, which is constantly monitored ». The little clouds of ash disperse quickly in the air, captivating the audience (Isabella Di Bartolo, photo by Giò Giusa)
Sources : INGV Vulcani. Isabella Di Bartolo / palermo.repubblica.it
Photo : Gio Giusa .
Kamchatka , Sheveluch:
VOLCANO OBSERVATORY NOTICE FOR AVIATION (VONA).
Issued: June 24 , 2019 .
Volcano:Sheveluch (CAVW #300270)
Current aviation colour code:ORANGE
Previous aviation colour code:orange
Source:KVERT
Notice Number:2019-104
Volcano Location:N 56 deg 38 min E 161 deg 18 min
Area:Kamchatka, Russia
Summit Elevation:10768.24 ft (3283 m), the dome elevation ~8200 ft (2500 m)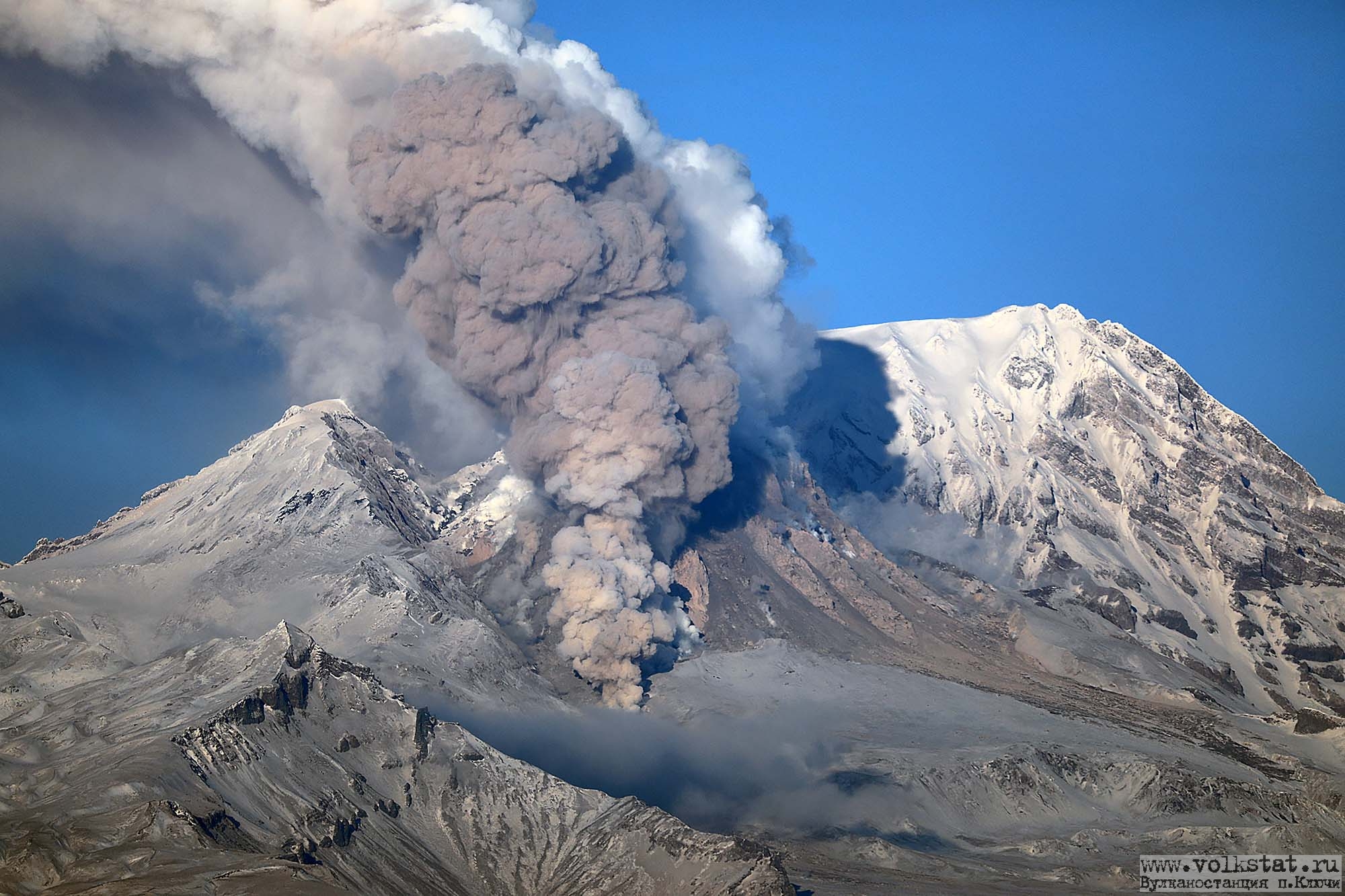 Volcanic Activity Summary:
A growth of the lava dome continues. According to satellite data, a gas-steam plume containing some amount of ash on the height about 3.5-4.0 km a.s.l. is extending to the eastnortheast of the volcano.
Explosive-extrusive eruption of the volcano continues. Ash explosions up to 32,800-49,200 ft (10-15 km) a.s.l. could occur at any time. Ongoing activity could affect international and low-flying aircraft.
Volcanic cloud height:
11480-13120 ft (3500-4000 m) AMSL Time and method of ash plume/cloud height determination: 20190624/0340Z – Himawari-8
Other volcanic cloud information:
Distance of ash plume/cloud of the volcano: 33 mi (53 km)
Direction of drift of ash plume/cloud of the volcano: ENE / azimuth 76 deg
Time and method of ash plume/cloud determination: 20190624/0340Z – Himawari-8
Source : Kvert.
Photo : volkstat ru / Yu Demyanchuck
Ecuador , Cotopaxi :
DAILY REPORT OF THE STATE OF COTOPAXI VOLCANO N ° 2019-174, SUNDAY JUNE 23, 2019.
Information Geophysical Institute – EPN
Surface activity level: Low
Superficial trend: no change
Internal activity level: low
Internal trend: no change.

Seismicity (events): From: June 22, 2019 to June 23, 2019, 11:00
Type: Long Period (LP): 12
Rains / lahars: Light rains were recorded early in the morning without causing lahars.
Emission / column of ash: No emission was observed.
Other monitoring parameters: No change.
Observations: Most of the time, the area remained cloudy / partly cloudy. There are no surface activity reports.
Alert level: white.
Source : Igepn.
Indonesia , Dukono :
Level of activity at Level II (WASPADA). The Dukono volcano (1229 m above sea level) has continuous eruptions.
Since yesterday and until this morning, the volcanic peak was clearly visible until it was covered with fog. Smoke from the main crater is observed white, thick, at a height of 600 meters above the summit. The observed eruption was 600 meters tall and was white / gray in color.
The seismographs recorded in dates of June 23, 2019:
1 eruption earthquake
3 distant tectonic earthquakes
Continuous Tremor amplitude 0.5 – 4 mm, dominant value of 2 mm
Recommendation:
People around G. Dukono and visitors / tourists should not climb or approach the crater of Malupang Warirang within 2 km.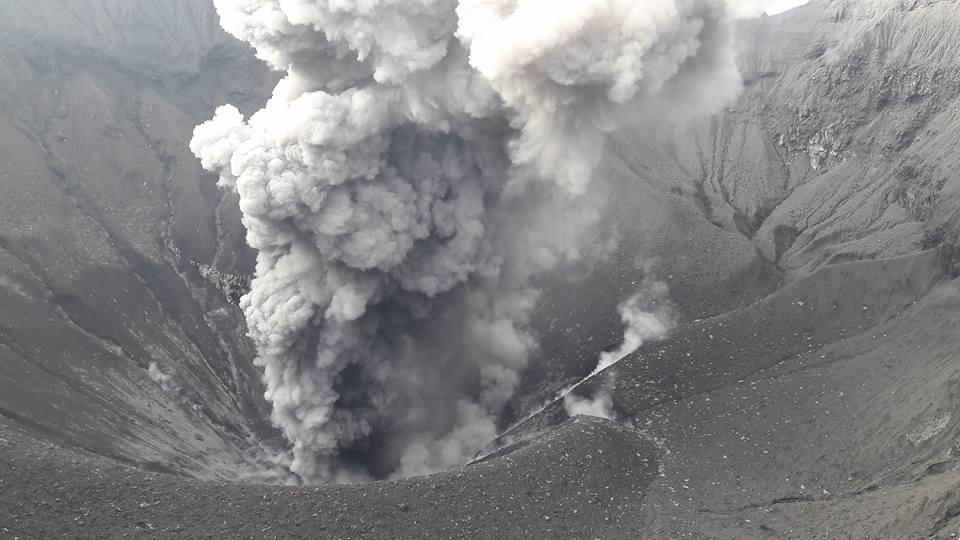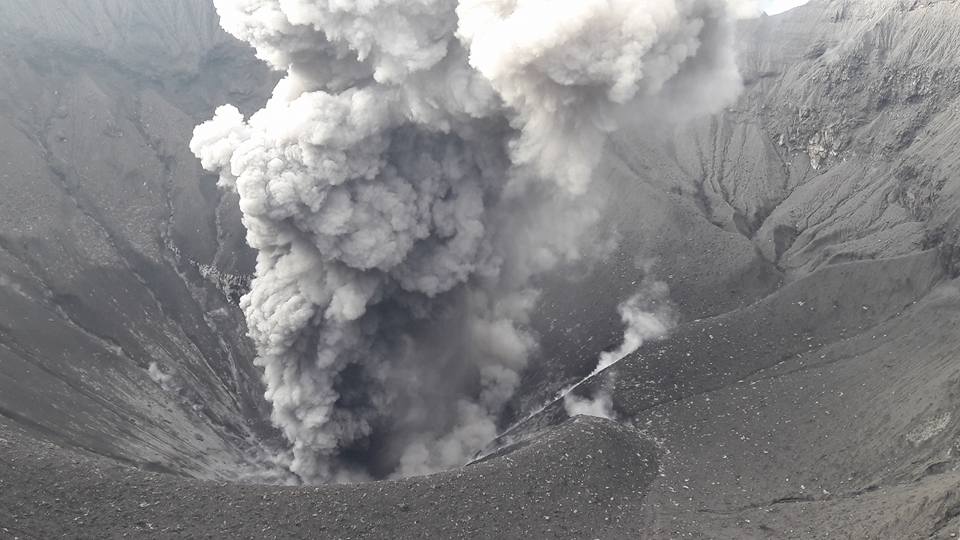 VOLCANO OBSERVATORY NOTICE FOR AVIATION – VONA.
Issued: June 24 , 2019 .
Volcano: Dukono (268010)
Current Aviation Colour Code: ORANGE
Previous Aviation Colour Code: orange
Source: Dukono Volcano Observatory
Notice Number: 2019DUK38
Volcano Location: N 01 deg 41 min 35 sec E 127 deg 53 min 38 sec
Area: North Maluku, Indonesia
Summit Elevation: 3933 FT (1229 M)
Volcanic Activity Summary:
Eruption with volcanic ash cloud at 01h09 UTC (10h09 local)
Volcanic Cloud Height:
Best estimate of ash-cloud top is around 9466 FT (2958 M) above sea level, may be higher than what can be observed clearly. Source of height data: ground observer.
Other Volcanic Cloud Information:
Ash cloud moving to east, northeast, north, and northwest
Remarks:
Eruption and ash emission is continuing .
Source : PVMBG , Magma Indonésie.
Photo : Auteur Inconnu.
Philippines , Taal :
TAAL VOLCANO BULLETIN 24 June 2019 08:00 A.M.
Taal Volcano's seismic monitoring network recorded sixteen (16) volcanic earthquakes during the 24-hour observation period. Field measurements on 20 June 2019 at the eastern sector of the Main Crater Lake yielded an increase in water temperature from 33.4°C to 34.0°C, a decrease in water level from 0.14 meter to 0.08 meter and an increase in acidity from a pH of 2.91 to 2.83. Ground deformation measurements through precise leveling surveys from 18 – 27 March 2019 indicated slight inflation of the edifice consistent with recent results from continuous GPS data.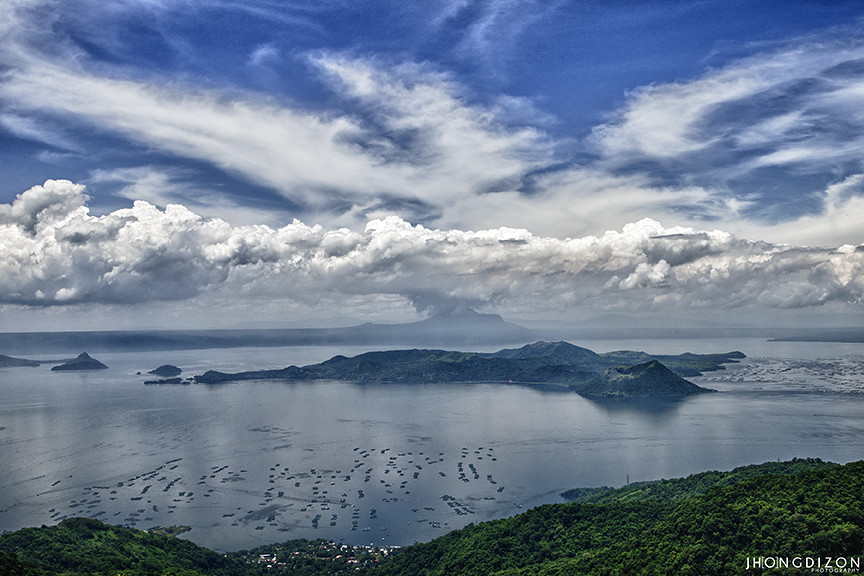 Alert Level 1 remains in effect over Taal Volcano. This means that hazardous eruption is not imminent. The public, however, is reminded that the Main Crater should be strictly off-limits because sudden steam explosions may occur and high concentrations of toxic gases may accumulate. The northern portion of the Main Crater rim, in the vicinity of Daang Kastila Trail, may also become hazardous when steam emission along existing fissures suddenly increases. Furthermore, the public is also reminded that the entire Volcano Island is a Permanent Danger Zone (PDZ), and permanent settlement in the island is strongly not recommended.
Source : Phivolcs.
Photo : 27 juillet 2013 , Jhong Dizon