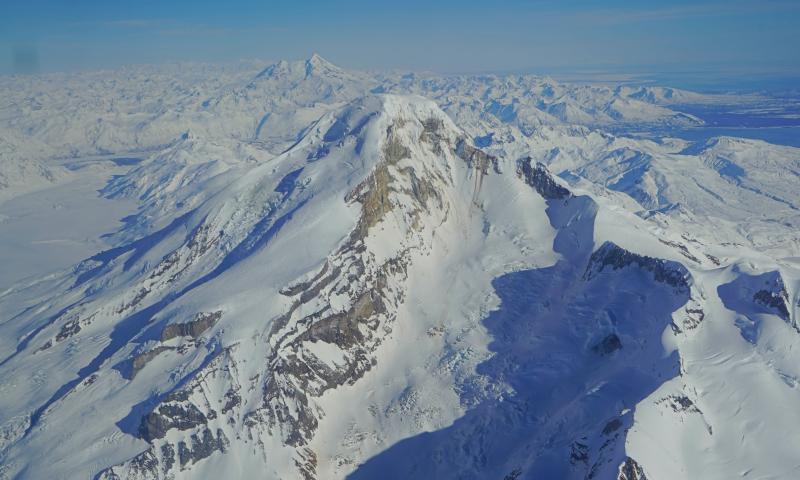 June 04 / 06 , 2023.
Alaska , Iliamna :
AVO/USGS Volcanic Activity Notice
Current Volcano Alert Level: ADVISORY
Previous Volcano Alert Level: NORMAL
Current Aviation Color Code: YELLOW
Previous Aviation Color Code: GREEN
Issued: Monday, June 5, 2023, 4:53 PM AKDT
Source: Alaska Volcano Observatory
Notice Number: 2023/A815
Location: N 60 deg 1 min W 153 deg 5 min
Elevation: 10016 ft (3053 m)
Area: Cook Inlet-South Central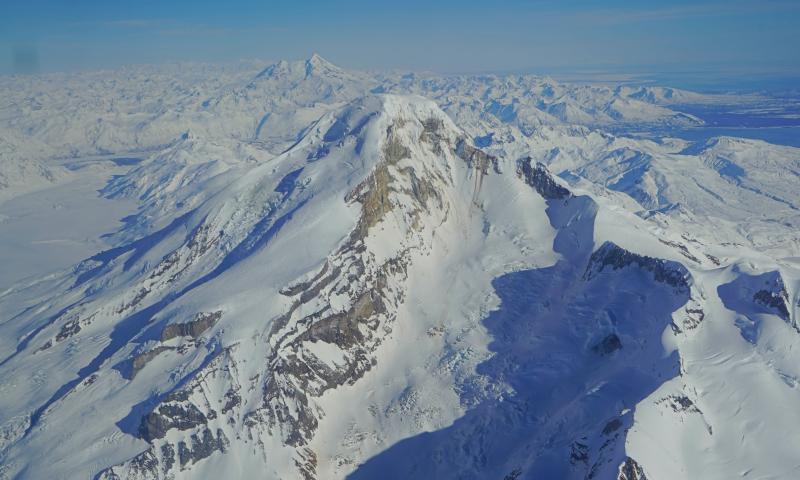 Volcanic Activity Summary:
An increase in seismicity has been observed at Iliamna volcano beginning at about 12:00 pm AKDT June 5, 2023 (20:00 UTC). The rate of earthquakes initially occurred in 1 minute intervals and have been becoming more closely spaced. There is a possibility that the earthquakes may be related to magmatic movement or hydrothermal fluids beneath the volcano. However, similar activity has been observed before large mass movements or avalanches at Iliamna volcano, and AVO cannot rule out either possibility at this time.
Due to the seismicity at Iliamna being above background levels the Aviation Color Code and Volcano Alert level for Iliamna are being raised to YELLOW and ADVISORY.
Remarks:
Iliamna volcano is located on the western side of lower Cook Inlet in the Lake Clark National Park. Iliamna is a snow-covered stratovolcano which rises 10,020 feet above sea level. Although steam plumes occur on its eastern flanks, there has been no historic volcanic activity at Iliamna. Iliamna is located 225 km (140 miles) southwest of Anchorage and 113 km (70 miles) southwest of Homer.
Update of Volcanic Activity :
Previously reported earthquake activity culminated in an ice-rock avalanche slightly before 5:14 pm AKDT this evening (1:14 June 6, 2023 UTC). Although we lack visual confirmation at this time, the seismic signals recorded match historic observations of avalanches associated with Red Glacier on Iliamna Volcano's eastern flank. Seismicity has since declined to background levels. The Aviation Color Code and Volcano Alert Level is therefore being lowered to GREEN and NORMAL.
Source : AVO
Photo : Lopez, Taryn / Alaska Volcano Observatory / University of Alaska Fairbanks, Geophysical Institute.
Philippines :  Bulusan / Taal / Mayon :
BULUSAN VOLCANO ADVISORY, June 1, 2023, 3:00 p.m.
A total of nineteen (19) volcanic earthquakes associated with rock fracturing have been recorded by Bulusan Volcano's sensor network since 5:00 a.m. yesterday, May 31, 2023. Of these, five (5) Volcanic lands have been located at depths of 2.72 to 6.56 kilometers below the eastern sector of Bulusan Volcano with local magnitudes ranging from ML1.8 to ML2.7. Current ground deformation data from GPS stations and continuous electronic tiltmeters record persistent short-term inflation of SE slopes since December 2022. During periods when the volcano was visible, very low to low emissions of White steam-laden plumes from the top of the crater and active vents on the SE slopes could be observed. These parameters are likely related to volcanic gas activity within the edifice and can potentially trigger a steam-driven or phreatic eruption from one of the active vents.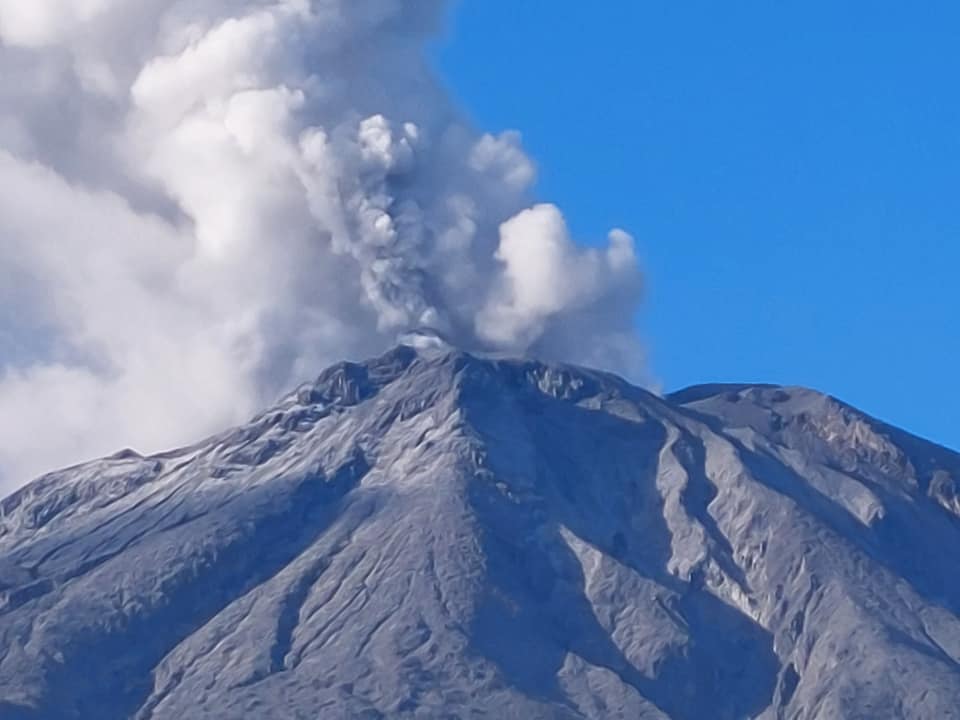 Alert Level 0 (Normal) is maintained at Bulusan Volcano, but there is a chance that steam-driven or phreatic eruptions will occur from the crater or summit area. However, local governments and the public are reminded that entry into the 4 kilometer radius Permanent Danger Zone (PDZ), particularly near vents on the South-South-East slopes, should be avoided by because of the possibility of sudden and dangerous steam-induced accidents. or phreatic eruption, rockslide and landslide. Civil aviation authorities should also advise pilots to avoid flying close to the volcano's summit, as ash from a sudden phreatic eruption can be hazardous to aircraft. In addition, people living in valleys and along river/stream channels should be vigilant against runoff and sediment-laden lahars during heavy and prolonged rains.
DOST-PHIVOLCS is closely monitoring the condition of Bulusan Volcano and any new developments will be communicated to all concerned.
TAAL VOLCANO ADVISORY, June 4, 2023, 1:00 p.m.
This is a notice of increased and continued degassing activity at Taal Volcano.
Since 10:30 p.m. on June 3, 2023, increased outgassing activity from Taal Volcano in the form of visible upwelling of volcanic fluids into the main crater lake has produced voluminous vapor-rich plumes that reached 3 000 meters above Taal Volcano Island or TVI. This produced significant volcanic fog or vog over the Taal Caldera. The Vog was reported this morning by residents of the municipalities of Balete, Laurel and Agoncillo, Batangas. A total of 5,831 tonnes/day of volcanic sulfur dioxide or SO2 gas emissions from Taal Main Crater was recorded on June 1, 2023, which was above last month's average of 3,556 tonnes/day.
As a reminder, the vog is made up of fine droplets containing volcanic gas such as SO2 which is acidic and can cause irritation of the eyes, throat and respiratory tract with severities depending on gas concentrations and exposure times. . People who may be particularly sensitive to vog are those with health conditions such as asthma, lung and heart disease, the elderly, pregnant women, and children. For communities that may be affected by vog, please keep the following in mind.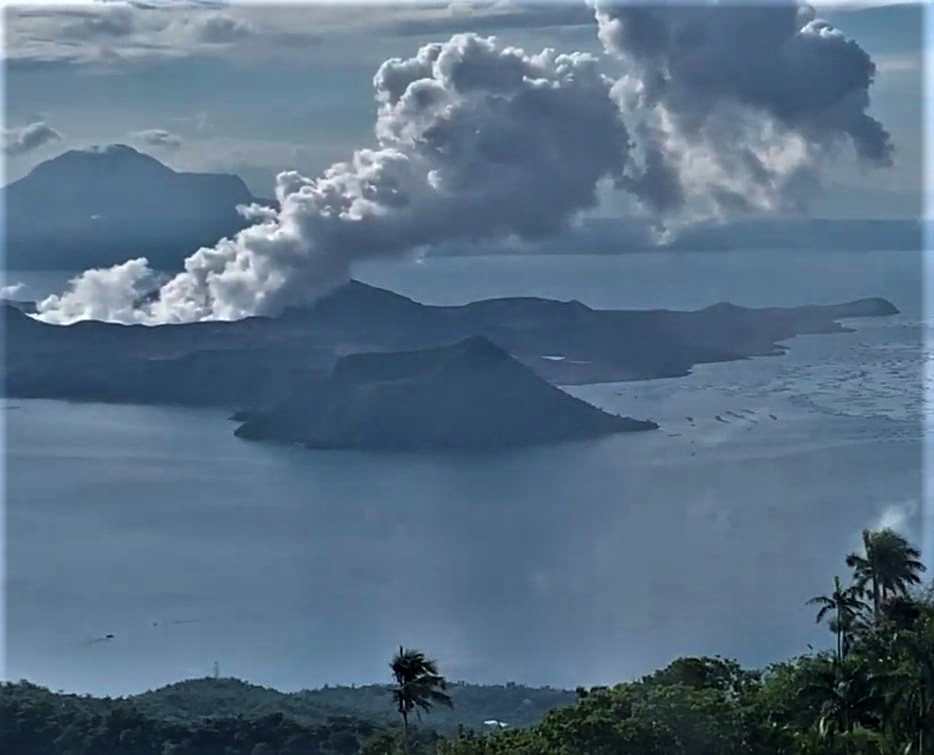 Limit your exposure. Avoid outdoor activities, stay indoors, and close doors and windows to block out vog.
Cover your nose, ideally with a face mask. Drink plenty of water to reduce any throat irritation or constriction. If you belong to the above particularly sensitive group of people, monitor yourself and seek help from a doctor or the barangay health unit if necessary, especially if severe effects are experienced.
In addition, acid rain may be generated during periods of precipitation and emission of volcanic gases over areas where the plume disperses, causing damage to crops and affecting the metal roofs of houses and buildings.
MAYON VOLCANO BULLETIN: 06 June 2023 8:00 AM
In the past 24-hour period, the Mayon Volcano Network recorded seventy-four (74) rockfall events based on seismic and visual observations. These events lasted 1-4 minutes and emplaced lava debris on the southern gullies within a kilometer from the summit crater. Thin brownish-gray ash from the rockfalls also drifted to the general southwest. Continuous moderate degassing from the summit crater produced steam-laden plumes that were bent and drifted to the west-southwest. Sulfur dioxide (SO2) emission was last measured at an average of 208 tonnes/day on 05 June 2023. Short-term observations from EDM and electronic tiltmeter monitoring show the upper slopes to be inflating since February 2023. Longer-term ground deformation parameters based on EDM, precise leveling, continuous GPS, and electronic tilt monitoring indicate that Mayon is still inflated, especially on the northwest and southeast.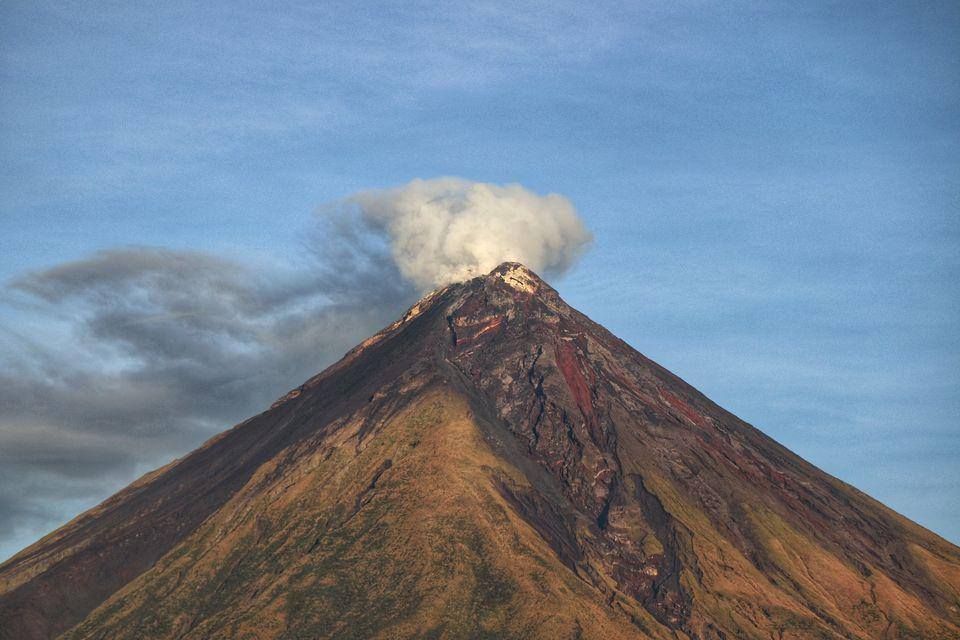 Alert Level 2 (Increased Unrest) prevails over Mayon Volcano. The public is reminded that there is current unrest driven by shallow magmatic processes that could eventually lead to phreatic eruptions or even precede hazardous magmatic eruptions. Entry into the six (6) kilometer-radius Permanent Danger Zone (PDZ) must be strictly prohibited to minimize risks from sudden explosions, rockfalls, and landslides.
Source : Phivolcs
Photos : Sorsogon news, Kyle Aranza , Erickson Banzuela Balderama
Colombia , Nevado del Ruiz :
Regarding the monitoring of the activity of the NEVADO DEL RUIZ VOLCANO, the MINISTRY OF MINES AND ENERGY through the COLOMBIAN GEOLOGICAL SERVICE (SGC) informs that:
From 9:00 a.m. yesterday (June 4) until the time of publication of this bulletin, seismic activity associated with the fracturing of the rock inside the volcanic edifice showed a slight increase in the number of earthquakes and seismic energy released, compared to the day before (June 3). This seismicity was located mainly in the northeast sector, at a distance of between 3 and 4 km from the crater, with depths of between 4 and 5 km. The maximum magnitude recorded was 1.3, corresponding to the earthquake recorded today at 03:50, located 3 km northeast of the Arenas crater, at a depth of 5 km from the summit of the volcano. Added to this, yesterday an earthquake was recorded in the Arenas crater at 09:34, of magnitude 1.2 and 2 km deep.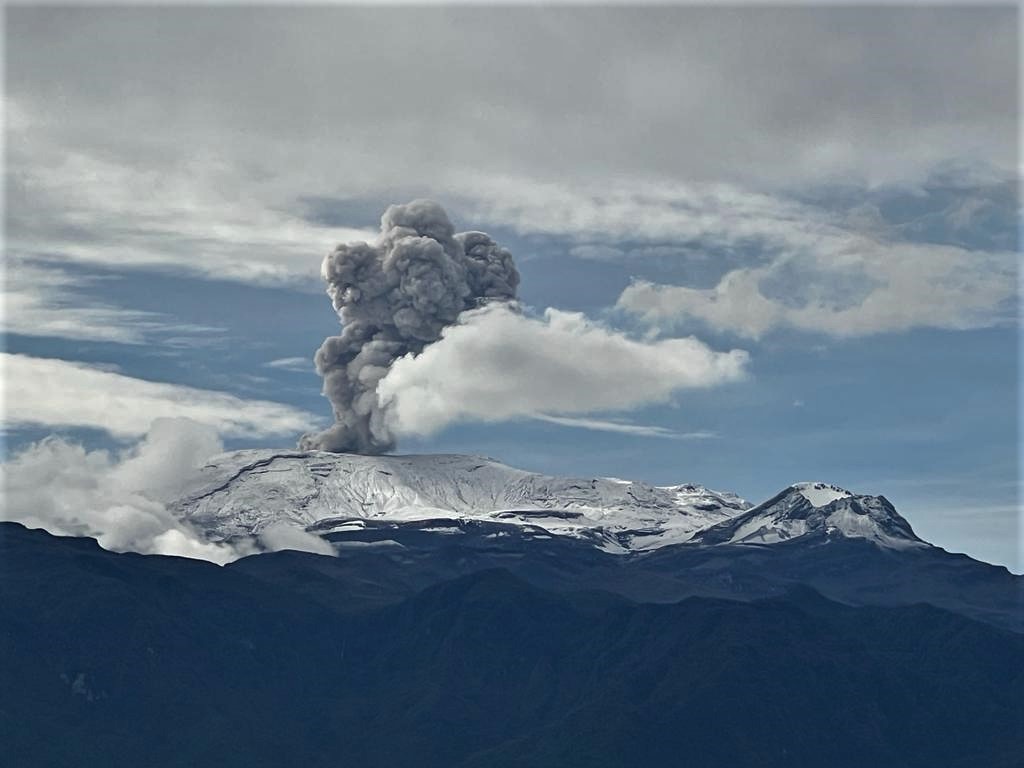 Seismicity related to the movement of fluids inside volcanic conduits remained at similar levels in the number of earthquakes and saw a slight decrease in seismic energy released compared to June 3. Some of the seismic signals were associated with pulsating ash emissions confirmed by web cameras used for volcanic monitoring.
On the other hand, variations in the degassing of sulfur dioxide and the release of water vapor from the crater into the atmosphere continued. The maximum height of the gas and steam column was 500 m measured from the summit of the volcano and the direction of dispersion of the column predominated towards the northwest.
The level of activity of the volcano remains at the ORANGE LEVEL of activity or (II): PROBABLE ERUPTION IN TERM OF DAYS OR WEEKS
Source et photo : SGC.
Ecuador , Sangay :
DAILY REPORT OF THE STATE OF SANGAY VOLCANO, Monday June 05, 2023.
Information Geophysical Institute – EPN.
Surface Activity Level: High, Surface Trend: Ascending
Internal activity level: High, Internal trend: No change
Seismicity: From June 04, 2023, 11:00 a.m. to June 05, 2023, 11:00 a.m.:
Below is the count of seismic events recorded by the SAG1 station over the past 24 hours.
Explosion Event (EXP): 384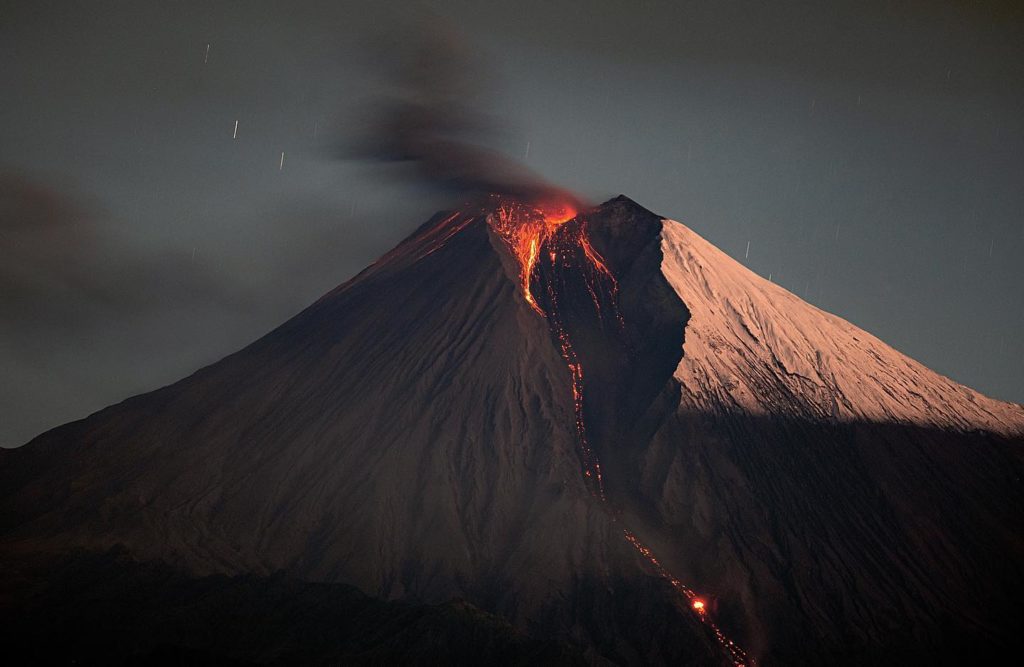 Rains / Lahars:
There are no reports of rain. "In the event of heavy rains, these could remobilize the accumulated materials, generating mudslides and debris that would descend the flanks of the volcano and flow into the adjacent rivers, in particular the Volcán and Upano rivers"
Emission / Ash Column:
Yesterday afternoon, several steam and ash emissions were observed with an altitude of 500 m, facing west. The Washington VAAC agency issued 3 alerts for ash emissions with heights of 800 to 1,100 meters above crater level to the west.
Gas:
The MOUNTS system detected 277 tons of sulfur dioxide (SO2), measured on 04/06/2023 at 13:08 TL.
Other Monitoring Parameters:
MIROVA-MODIS records 1 low thermal alert (8 MW); and MIROVA-VIRS records 2 thermal alerts of 1MW and 33MV in the last 24 hours.
Observation:
During the night, an incandescence was observed in the crater up to 1 km below the level of the summit.
Niveau d'alerte: Orange.
Source : IGEPN.
Photo :  Eqphos_fotografía.