October 19, 2020. EN . Philippines : Kanlaon , Indonesia : Karangetang , Guatemala : Pacaya , Kamchatka : Bezymianny .
October 19 , 2020 .
Philippines , Kanlaon :
KANLAON VOLCANO BULLETIN 19 October 2020 08:00 A.M.
Kanlaon Volcano's monitoring network recorded four (4) volcanic earthquakes during the 24-hour observation period. Moderate emission of white steam-laden plumes that rose 200 meters before drifting northwest and southwest was observed. Sulfur dioxide (SO2) emission was measured at an average of 656 tonnes/day on 13 October 2020. Ground deformation data from continuous GPS measurements indicate slight inflation of the lower and mid slopes since June 2020, while short-term electronic tilt monitoring on the southeastern flanks recorded inflation on the lower to mid slopes that began on 21 June 2020. These parameters may indicate hydrothermal or magmatic processes occurring beneath the edifice.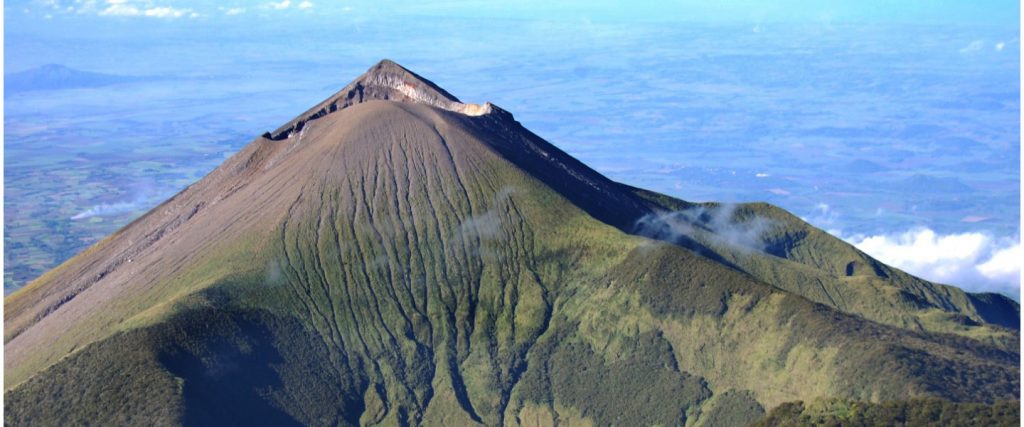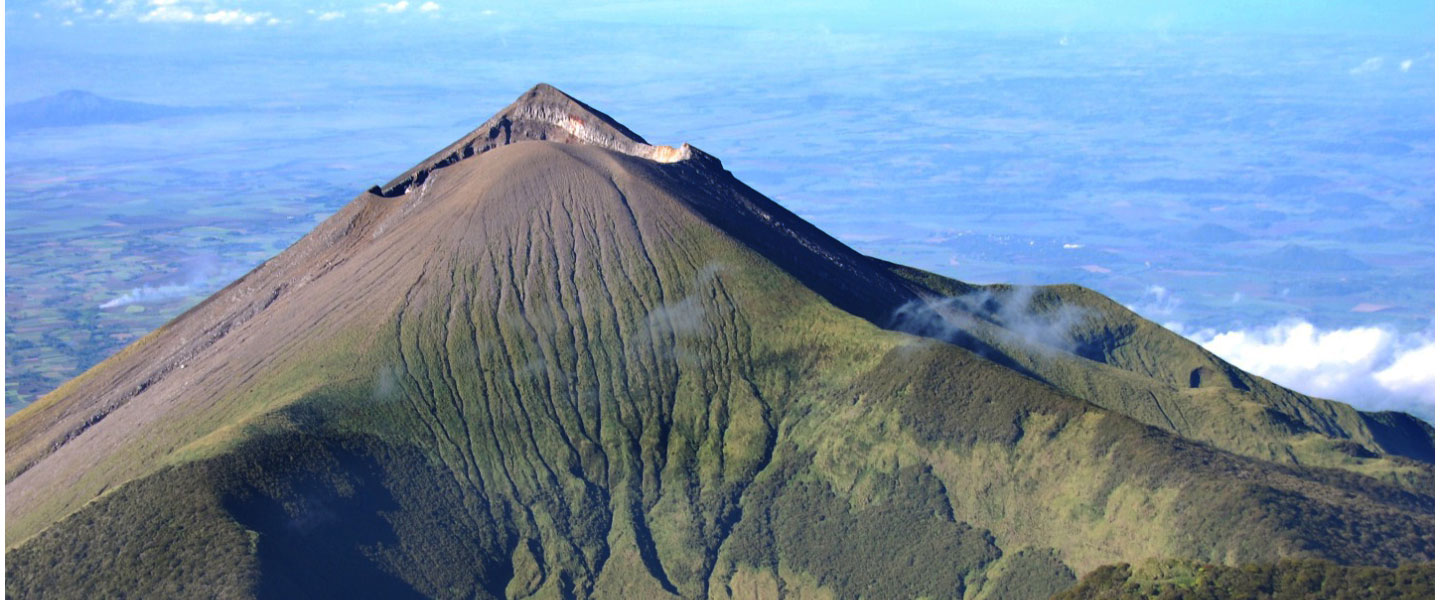 DOST-PHIVOLCS would like to remind the public that Kanlaon Volcano is at Alert Level 1, which means that it is at an abnormal condition and has entered a period of unrest. The local government units and the public are strongly reminded that entry into the 4-kilometer radius Permanent Danger Zone (PDZ) must be strictly prohibited due to the further possibilities of sudden and hazardous steam-driven or phreatic eruptions. Civil aviation authorities must also advise pilots to avoid flying close to the volcano's summit as ejecta from any sudden phreatic eruption can be hazardous to aircraft.
DOST-PHIVOLCS is closely monitoring Kanlaon Volcano's activity and any new development will be relayed to all concerned.
Source et photo : Phivolcs.
Indonesia , Karangetang :
Level of activity at level III (SIAGA). The Karangetang volcano (1784 m above sea level) has entered an eruption period since November 25, 2018. The last eruption occurred on November 29, 2019, resulting in a column height of 100 meters above the summit.
Currently, the volcano is covered with fog. Smoke from the crater was not observed. The weather is cloudy to rainy, with weak to strong winds oriented to the east. The air temperature is around 24-31 ° C.
According to the seismographs of October 18, 2020, it was recorded:
6 emissions earthquakes.
1 deep volcanic earthquake
2 continuous tremors of amplitude 0.25-1 mm (dominant value 0.25 mm).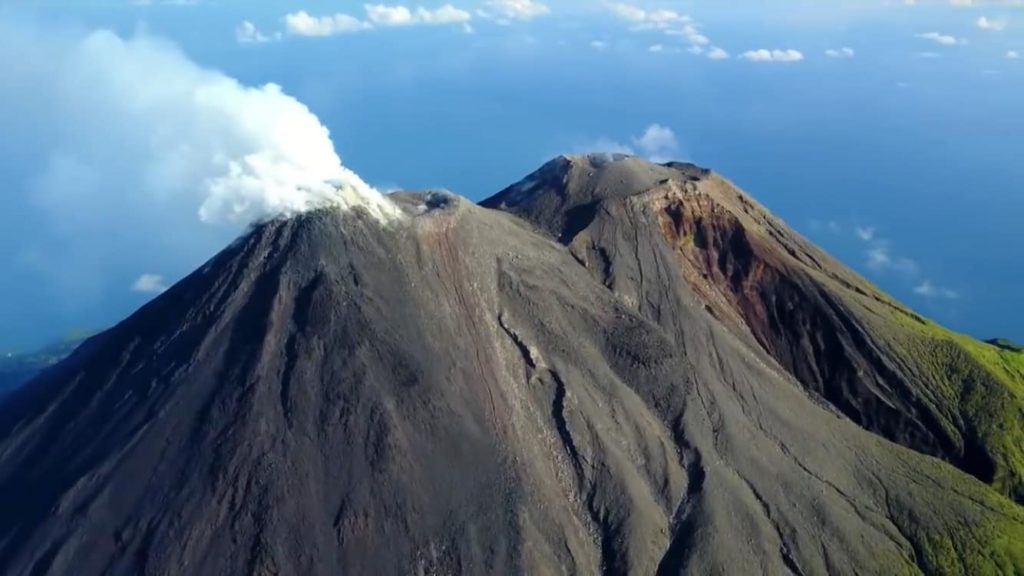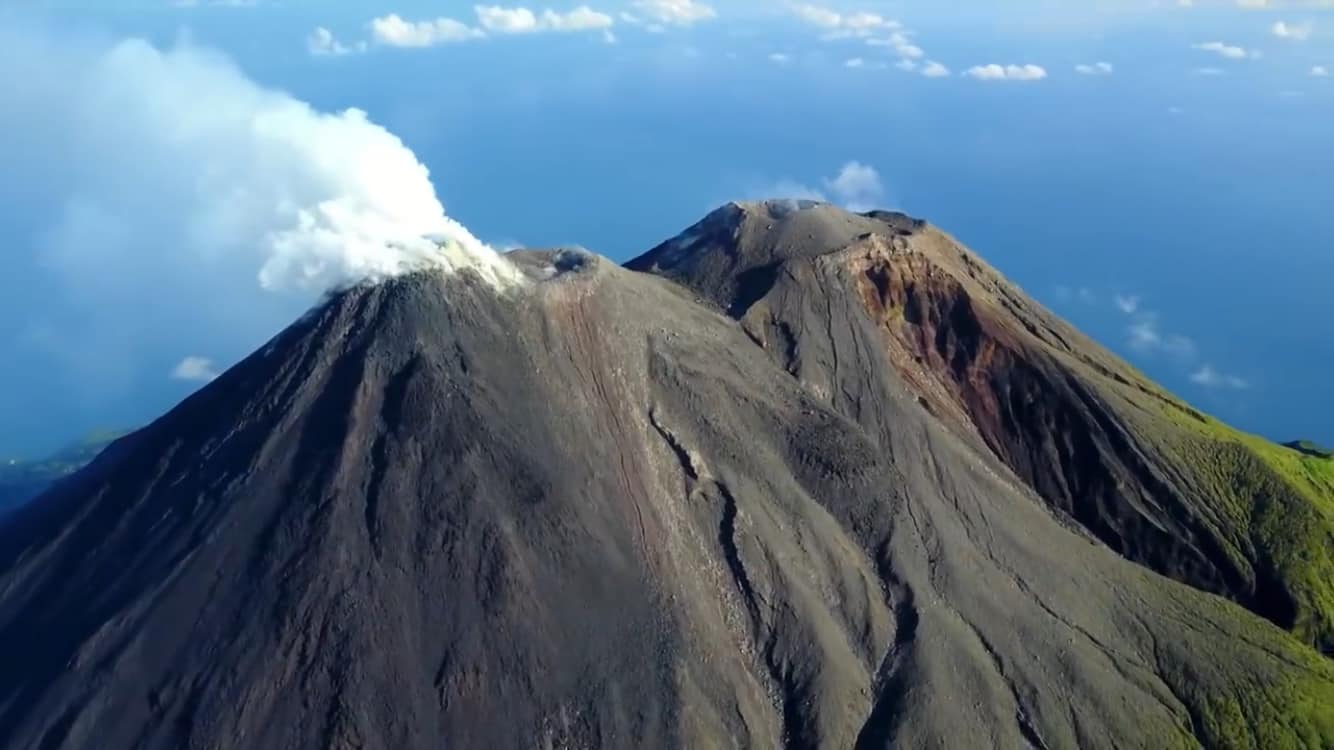 Recommendation:
The public and visitors / tourists should not approach, climb or engage in activities in the hazard forecasting area, i.e. a radius of 2.5 km between the summit of Kawah Dua (Kawah Utara ) and Kawah Utama (south) as well as in the sectoral expansion zone of Crater Dua in the Northwest, from the North East crater to 4 km and from the main crater up to 3 km to the West.
The community around G. Karangetang is advised to prepare nasal and mouth masks, in order to anticipate the potential dangers of respiratory tract disorders in the event of ash rain.
Communities living around the rivers that originate from the summit of Mount Karangetang must increase their preparedness against the potential threat of lahars and flash floods that may flow to the coast.
VONA: The last VONA had received the color code ORANGE, published on November 25, 2018 at 13:32:00 WITA. Volcanic ash was observed at an altitude of 2284 m above sea level or about 500 m above the summit.
Source : PVMBG.
Photo : hshdude / vulcanologia esia.
Guatemala , Pacaya :
Special Volcanological Bulletin:
Type of activity: Strombolian.
Morphology: composite stratovolcano
Geographical location: 14 ° 22'50˝ Latitude N; 90 ° 36'00˝ Longitude W
Height: 2552msnm
ASH FALL:
As part of the Strombolian activity of the Pacaya volcano, changes in explosive activity were observed, showing weak to moderate explosions accompanied by columns of ash that move to the South and South-West of the volcano at a height of 2,700 meters above sea level and a distance of 5 to 8 kilometers above the villages of Caracol and Patrocinio. This activity generates degassing sounds similar to that of a train locomotive in a weak way. Currently no lava flow is observed.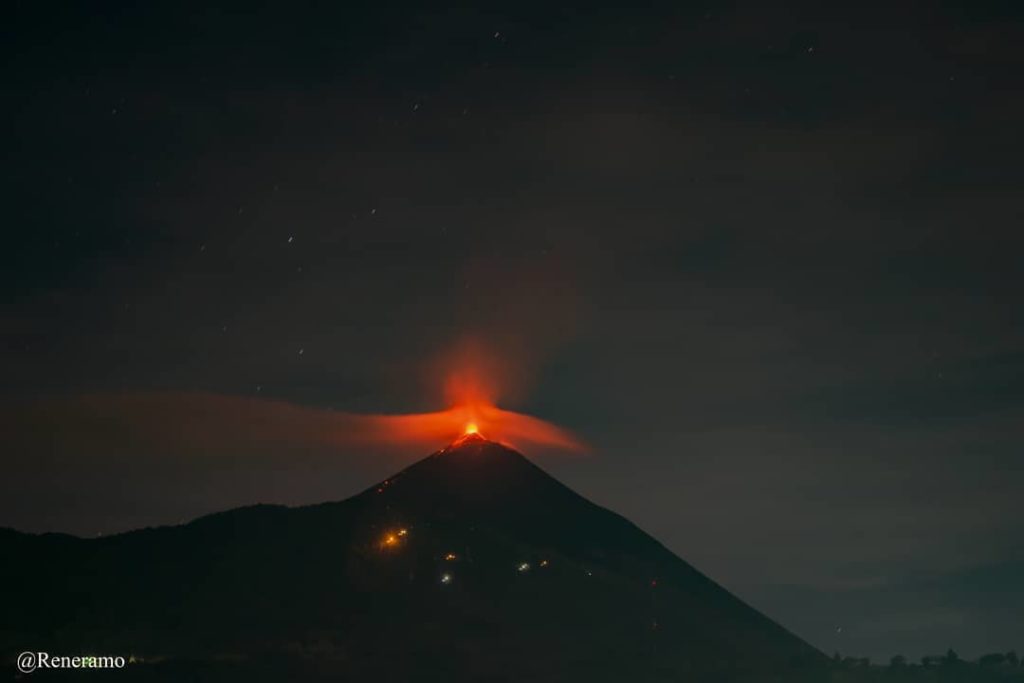 ACTIVITY:
At times, activity is observed in the Mackenney crater, with an emission of white fumaroles which move west, southwest over a distance of about 8 kilometers. Weak to moderate explosions with emissions of volcanic materials were observed at night and early in the morning at 50 and 100 meters above the crater. For the moment, no lava flow activity is observed. The PCG seismic station records tremors (internal vibrations) associated with the rise of magma, lava movements and gas pressure, (the recommendations of the special bulletin 92-2020 are maintained)
Source : Insivumeh .
Photo : René Ramo
Kamchatka , Bezymianny :
55.97 N, 160.6 E;
Elevation 9453 ft (2882 m)
Aviation Colour Code is YELLOW
A moderate gas-steam activity of the volcano continues. Ongoing activity could affect low-flying aircraft.
A moderate gas-steam activity of the volcano continues. Satellite data showed a thermal anomaly over the lava dome on 08, 10-13 and 15 October, the volcano was obscured by clouds on 09 and 14 October.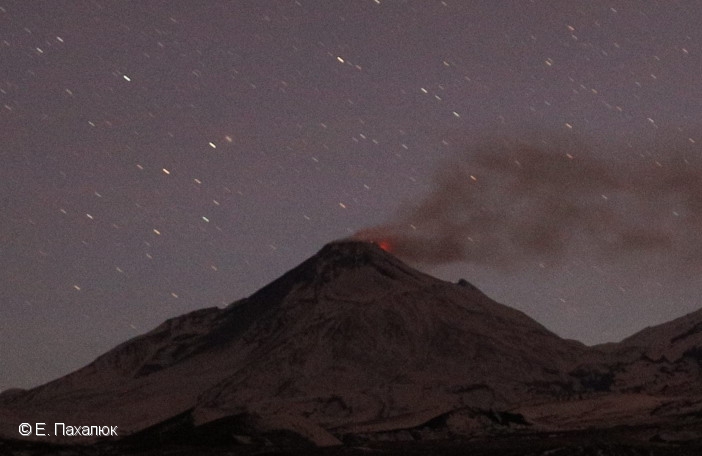 Prior to its noted 1955-56 eruption, Bezymianny had been considered extinct. The modern volcano, much smaller in size than its massive neighbors Kamen and Kliuchevskoi, was formed about 4700 years ago over a late-Pleistocene lava-dome complex and an ancestral edifice built about 11,000-7000 years ago. Three periods of intensified activity have occurred during the past 3000 years. The latest period, which was preceded by a 1000-year quiescence, began with the dramatic 1955-56 eruption. This eruption, similar to that of St. Helens in 1980, produced a large horseshoe-shaped crater that was formed by collapse of the summit and an associated lateral blast. Subsequent episodic but ongoing lava-dome growth, accompanied by intermittent explosive activity and pyroclastic flows, has largely filled the 1956 crater.
Source : Kvert . GVP.
Photo : E. Pakhalyuk .