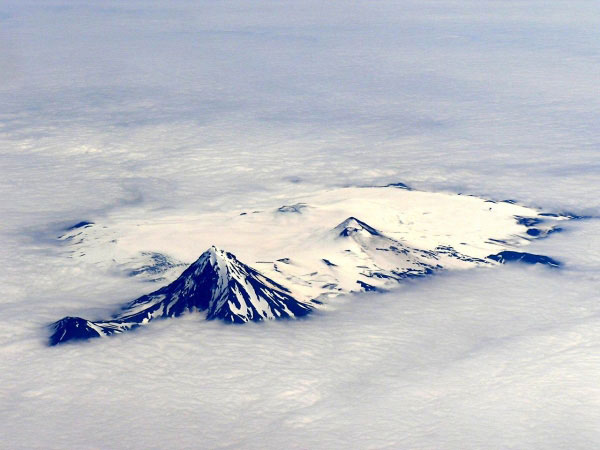 October 16 , 2020. EN . Hawaii : Mauna Loa , Japan : Sakurajima , Alaska : Westdahl , Chile : Villarica , Costa Rica : Poas .
October 16 , 2020.
Hawaii , Mauna Loa :
19°28'30 » N 155°36'29 » W,
Summit Elevation 13681 ft (4170 m)
Current Volcano Alert Level: ADVISORY
Current Aviation Color Code: YELLOW
Activity Summary:
Mauna Loa Volcano is not erupting. Rates of deformation and seismicity have not changed significantly over the past week and remain above long-term background levels.
Observations:
Over the past week, HVO seismometers recorded approximately 80 small-magnitude earthquakes – all below M2.5 – beneath the volcano's summit and upper-elevation flanks. The majority of these earthquakes occurred at shallow depths of less than 8 kilometers (approximately 5 miles) below ground level.
Global Positioning System (GPS) measurements continue to indicate slow, long-term summit inflation, consistent with magma supply to the volcano's shallow storage system.
Gas concentrations and fumarole temperatures at both the summit and Sulphur Cone on the Southwest Rift Zone remain stable.
Webcam views have revealed no changes to the landscape over the past week.
Source : HVO.
Japan , Sakurajima :
31.593°N, 130.657°E
Elevation 1117 m
JMA reported that very small eruptive events at Minamidake Crater (at Aira Caldera's Sakurajima volcano) were occasionally recorded during 5-12 October. Crater incandescence was visible at night. The Alert Level remained at 3 (on a 5-level scale).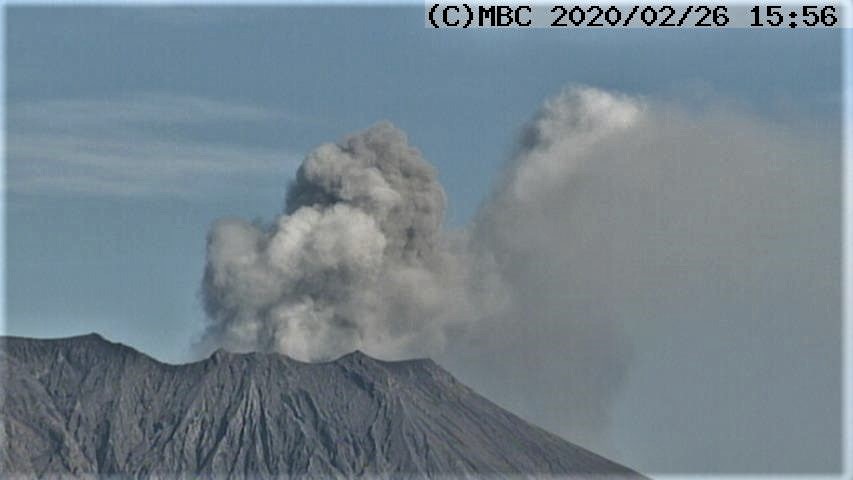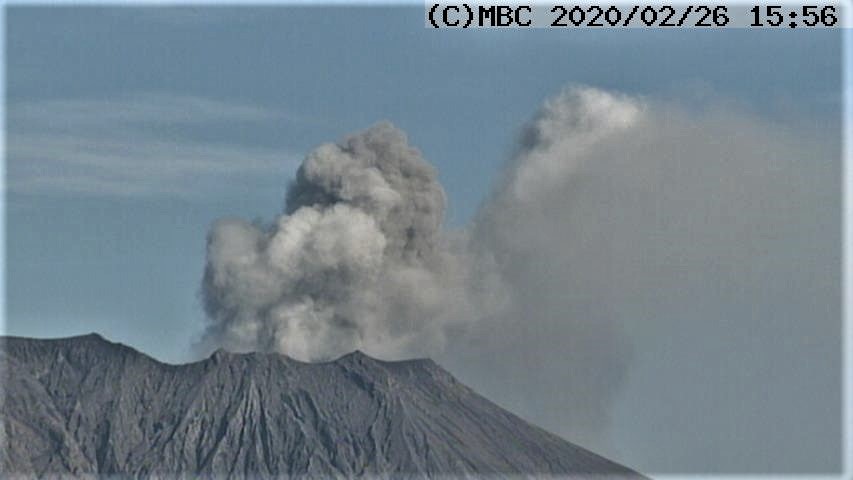 The Aira caldera in the northern half of Kagoshima Bay contains the post-caldera Sakurajima volcano, one of Japan's most active. Eruption of the voluminous Ito pyroclastic flow accompanied formation of the 17 x 23 km caldera about 22,000 years ago. The smaller Wakamiko caldera was formed during the early Holocene in the NE corner of the Aira caldera, along with several post-caldera cones. The construction of Sakurajima began about 13,000 years ago on the southern rim of Aira caldera and built an island that was finally joined to the Osumi Peninsula during the major explosive and effusive eruption of 1914. Activity at the Kitadake summit cone ended about 4850 years ago, after which eruptions took place at Minamidake. Frequent historical eruptions, recorded since the 8th century, have deposited ash on Kagoshima, one of Kyushu's largest cities, located across Kagoshima Bay only 8 km from the summit. The largest historical eruption took place during 1471-76.
Source : JMA, GVP.
Photo : Kagoshima MBC webcam , archive.
Alaska , Westdahl :
AVO/USGS Volcanic Activity Notice
Current Volcano Alert Level: NORMAL
Previous Volcano Alert Level: UNASSIGNED
Current Aviation Color Code: GREEN
Previous Aviation Color Code: UNASSIGNED
Issued: Thursday, October 15, 2020, 12:25 PM AKDT
Source: Alaska Volcano Observatory
Location: N 54 deg 31 min W 164 deg 38 min
Elevation: 5118 ft (1560 m)
Area: Aleutians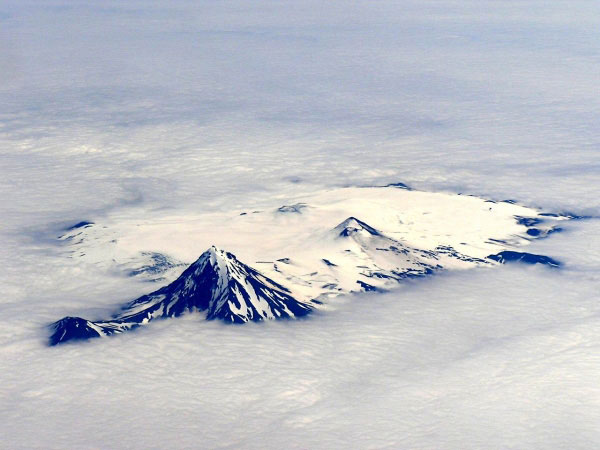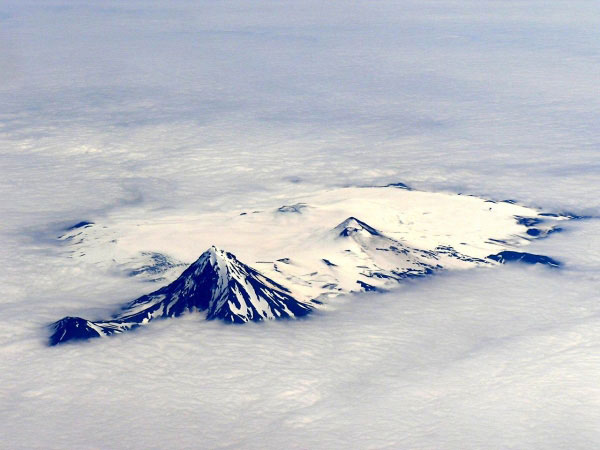 Volcanic Activity Summary:
The Alaska Volcano Observatory (AVO) has reestablished seismic monitoring instruments at Westdahl volcano and can now confidently monitor seismic unrest at the volcano. With renewed seismic monitoring, the volcano moves from UNASSIGNED to Volcano Alert Level NORMAL and Aviation Color Code GREEN. As at other Alaska volcanoes, AVO will continue to monitor seismic, satellite, infrasound, and lightning data, and reports from pilots and ground observers to detect signs of eruptive activity.
Recent Observations:
[Volcanic cloud height] n/a
[Other volcanic cloud information] n/a
Source : AVO.
Photo : Smith, S. J.
Chile , Villarica :
Special Volcanic Activity Report (REAV), La Auracania and Los Rios region, Villarica volcano, October 15, 2020 at 9:56 a.m. local time (mainland Chile).
The National Service of Geology and Mines of Chile (Sernageomin) discloses the following PRELIMINARY information, obtained through the monitoring equipment of the National Volcanic Monitoring Network (RNVV), processed and analyzed at the Volcanological Observatory of the South Andes (OVDAS ):
On Thursday August 15, 2020 at 5:34 am local time (08:34 UTC), the monitoring stations installed near the Villarica volcano recorded two long-period type earthquakes (LP), associated with moderate explosions at the level of the active crater, with reduced displacement values ​​(DR) equal to 111cm2 and 5.5cm2 respectively.
The characteristics of the LP earthquake are as follows:
ORIGINAL TIME: 05:34 am local time (08:34 am UTC)
REDUCED DISPLACEMENT: 111 (cm2)
ORIGINAL TIME: 08:04 am local time (11:04 am UTC)
REDUCED DISPLACEMENT: 5.5 (cm2).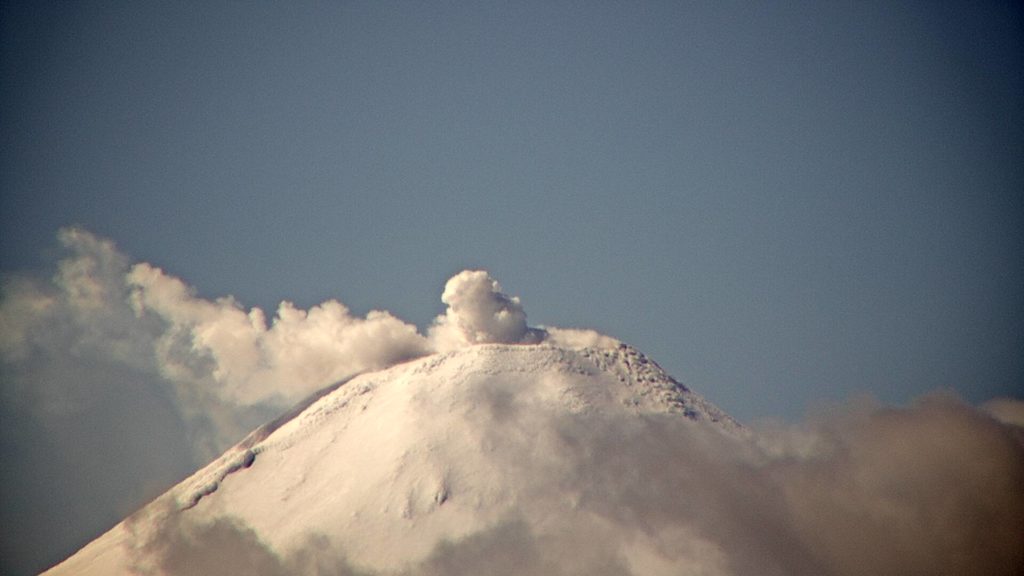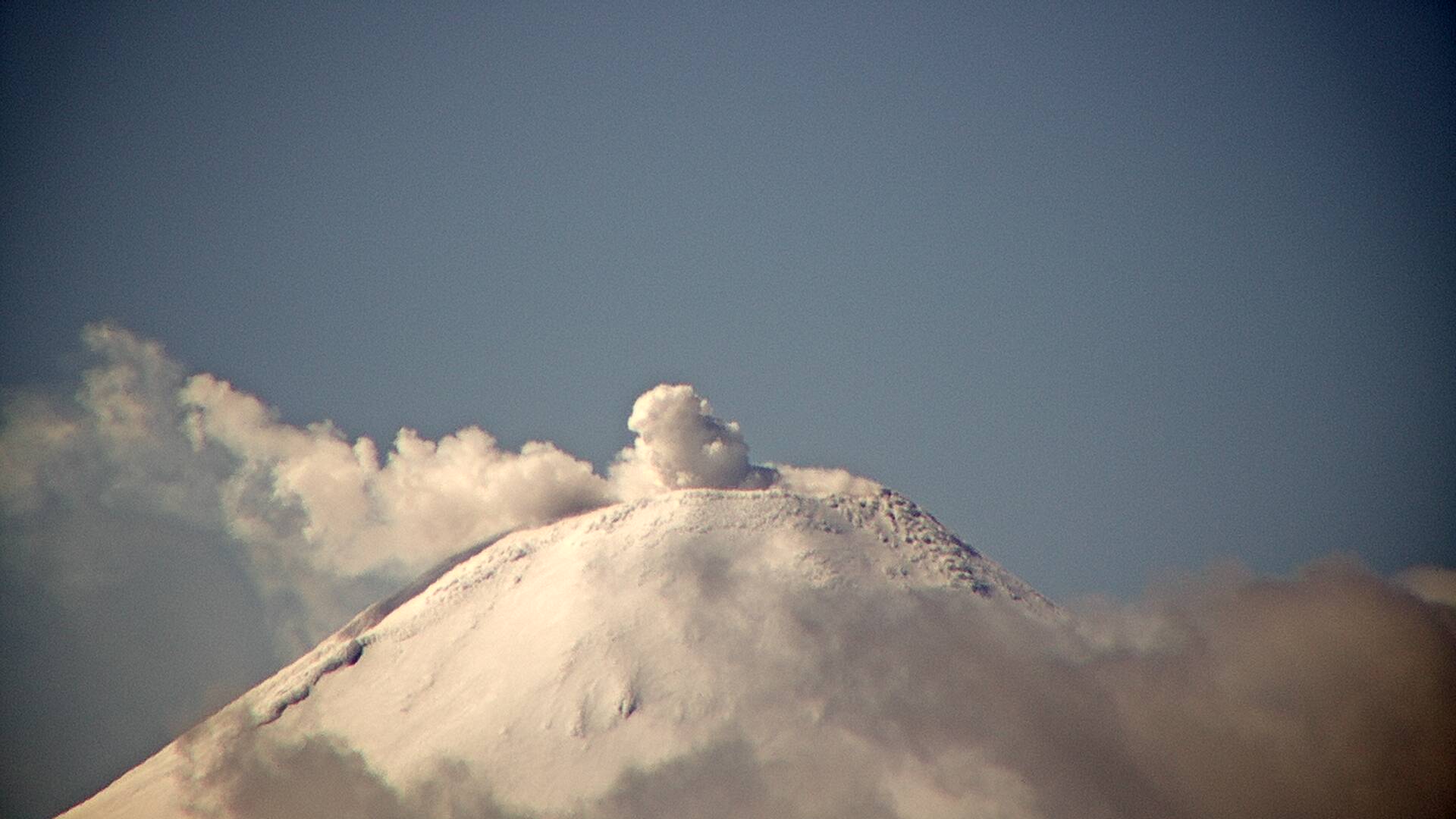 The characteristics of the surface activity recorded at 08:04 HL are as follows:
MAXIMUM HEIGHT OF THE COLUMN: exceeds the frame of the camera (450 m)
DIRECTION OF DISPERSAL: Est.
OBSERVATIONS:
At 5:34 am, an explosive event was recorded accompanied by incandescence at the level of the crater. The grayish coloration observed on the eastern flank of the volcano suggests that the explosion was associated with an emission of particulate matter. For the second explosion, the observed greyish coloration of the emission column indicates an input of particulate matter. The height of the column exceeded 450 m. At the time of this report, no significant changes in volcanic activity have been observed.
The volcanic technical alert is maintained at the YELLOW level.
Source : Sernageomin .
Photo : Segemar ( 05/10)
Costa Rica , Poas :
Lat: 10.2 ° N; Long: 84.233 ° W;
Height: 2780 m.s.n.m.
Current activity level: 2 (active volcano)
Potentially associated hazards: gas, phreatic eruptions, proximal ballistic projections.

No eruption was detected. Seismic activity shows an increase in the number of LP-type earthquakes and short tremors. After a slight uplift detected in mid-September by GPS measurements, a slight extension is now observed. The SO2 / CO2 and H2S / SO2 ratios are stable with values around 1 and 0.03 respectively, on the basis of the few existing data (unfavorable wind direction). The SO2 concentration at the mirador was relatively low (<2 ppm). The SO2 flux shows a downward trend in the long term (several months). The level of the lake has dropped and the rate of evaporation has increased.
Source : Ovsicori .