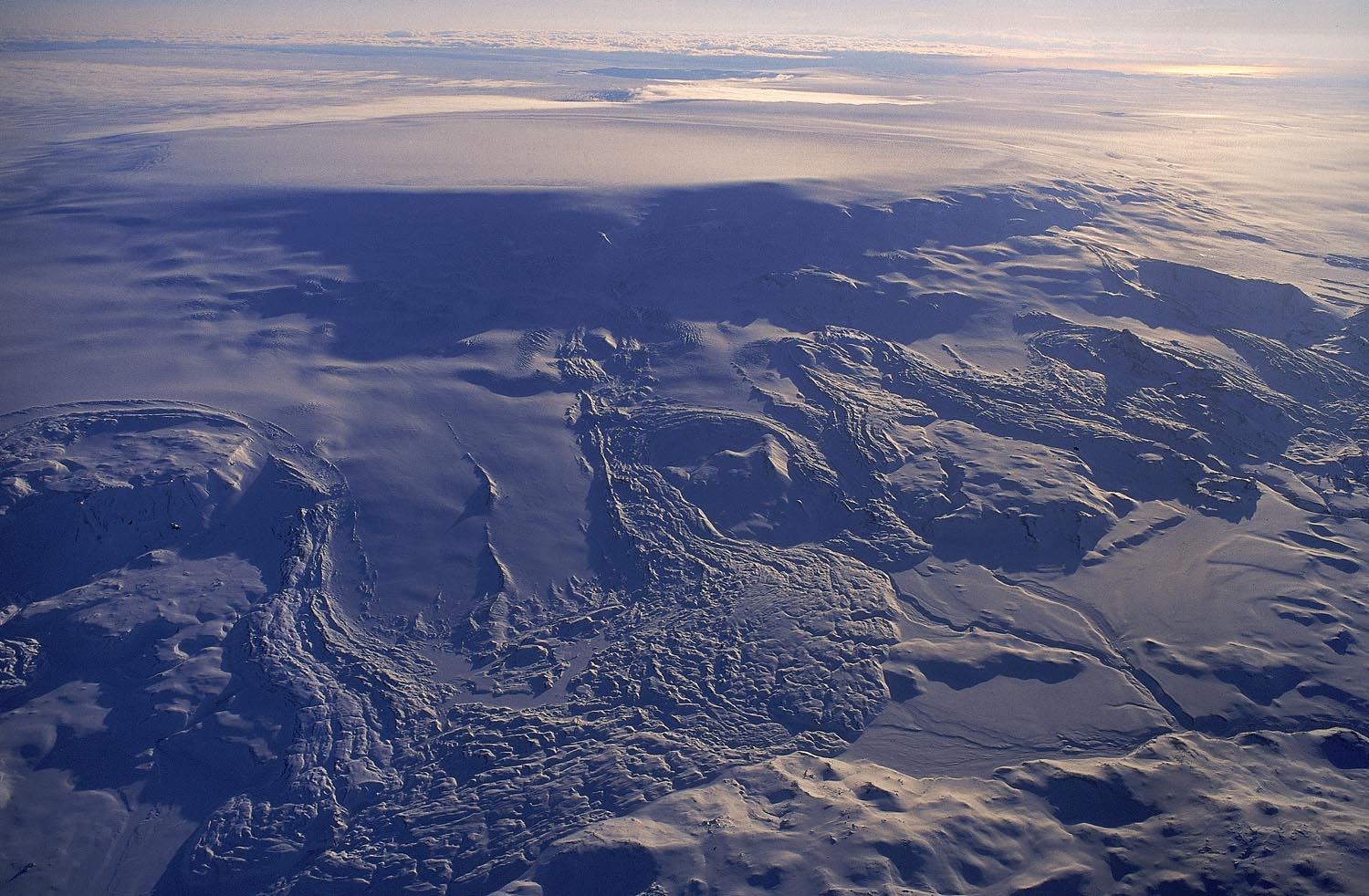 September 28 , 2020.
Iceland , Bárðarbunga :
At 00:06 yesterday an M4.8 earthquake occurred in Bárðarbunga volcano. Few smaller aftershocks have been detected in the area. No volcanic tremor was detected. Last time that earthquakes of this magnitude took place in Bárðarbunga was in April and January this year. In both cases the earthquakes were also M4.8.
The Bárðarbunga volcanic system has been highly active in the Holocene with at least 26 eruptions in the last 11 centuries. The most recent eruption was a large subaerial fissure eruption (lava volume 1.6 km3) from August 2014 to February 2015 in Holuhraun area north of Vatnajökull glacier. Several minor subglacial eruptions may also have occurred in the two week period prior to the main eruption.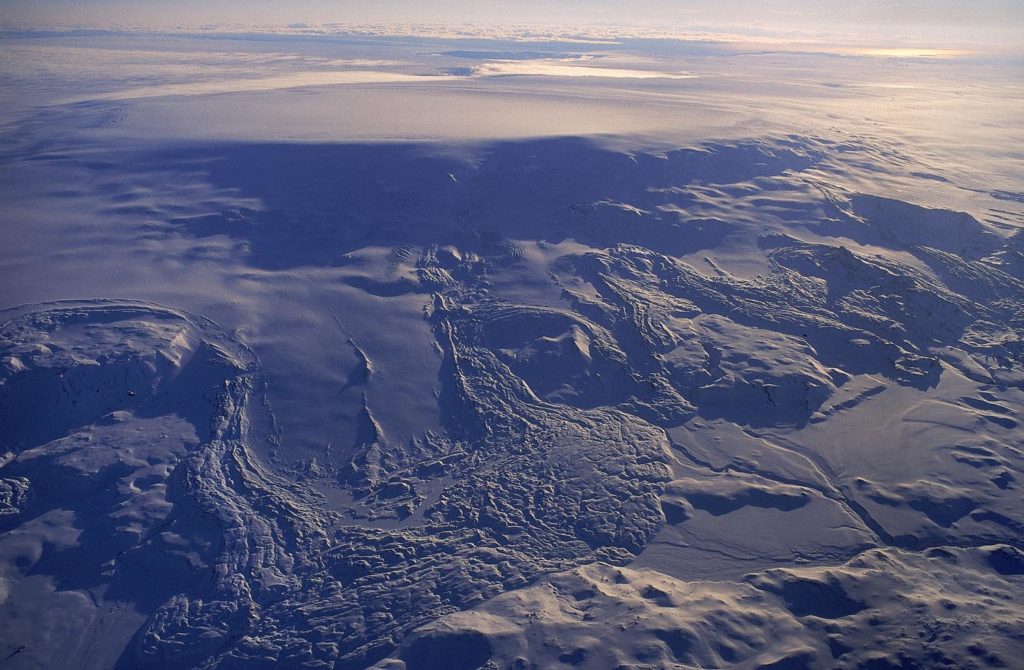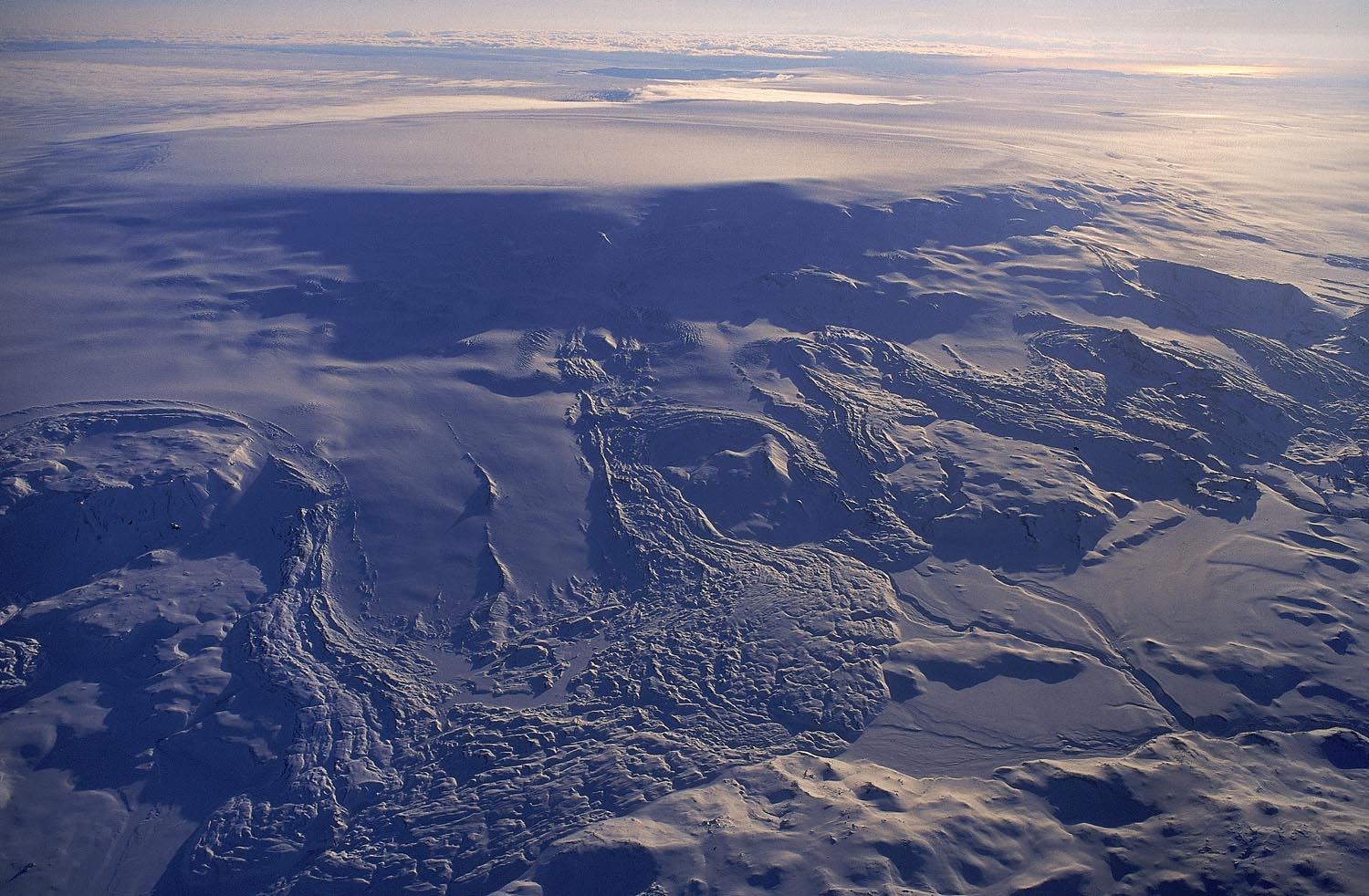 Bárðarbunga central volcano (2009 m a.s.l.) seen from the NW in 1996. In its top is the ice-filled caldera, about 11 km in the longest diameter (NE-SW). Debris-covered ice in front of the small outlet glacier Rjúpnabrekkujökull on the NW slopes of Bárðarbunga shows the maximum Little Ice Age extent of the glacier.
The Bárðarbunga system lies on the Eastern Volcanic Zone and is about 190 km long and up to 25 km wide, consisting of a central volcano rising to 2000 m a.s.l. and a fissure swarm partly covered by the Vatnajökull ice cap. The central volcano has a 65 km2 ice-filled caldera. The characteristic activity is explosive basaltic eruptions occurring on central volcano flanks or the fissure swarm.
Source : Vedur Is.
Photo : Oddur Sigurðsson , vedur is.
Ecuador , Sangay :
REPORT ON THE DISPERSION AND SEDIMENTATION OF ASH ASSOCIATED WITH THE ACTIVITY OF SANGAY VOLCANO SEPTEMBER 20, 2020
abstract
Based on the analysis of satellite imagery from September 20, 2020, it can be concluded that the eruption started around 4:40 TL (Local time = UTC – 5 hours) and ended around 6:10 TL. The cloud of gas and ash reached about 15 km above sea level and the most ash-laden part, with a lower height, moved westward, causing ash to fall in the provinces of Chimborazo, Bolívar, Los Ríos, Guayas, Cañar and Santa Elena. The wind speed was around 15 m / s.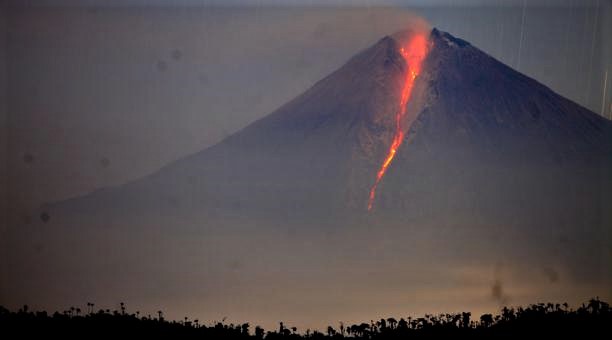 Fieldwork carried out on the ash deposit has identified that the most affected areas are to the west of the volcano, with maximum intensity in the province of Cebadas. The estimate of the mass and total volume emitted during this eruption is 1.5 to 1.7 × 109 kg (1.5 to 3.4 million m3), which allows it to be classified with an index of d volcanic explosiveness of 2.
In the coming weeks, a study of the samples taken will be carried out to supplement the information obtained.
Scattering of ash clouds
Figure 1 shows the appearance, above the Sangay volcano, of an abnormally high ash cloud (> 8 km above sea level) at 4:40 TL. This cloud continued to rise until 4:50 TL, reaching a height of about 15 km above sea level.
Subsequently, it expanded laterally to the west, east and south. According to the Washington VAAC, the easterly-heading cloud was mostly gaseous, while the west-heading cloud was more charged with ash at a lower height (12 km above sea level). This explains the absence of ash falls east of the volcano. At 6:20 TL, the cloud separates from the volcano, indicating that the eruption lasted 1.5 hours maximum. The cloud reached Guayaquil, located 180 km west of the Sangay, at 8:00 TL, indicating an average wind speed of around 15 m / s. The ash cloud has reached the Pacific Ocean.
Source : IGEPN.
Read the full article : https://www.igepn.edu.ec/servicios/noticias/1836-informe-sobre-la-dispersion-y-sedimentacion-de-la-ceniza-asociada-a-la-actividad-del-volcan-sangay-del-20-de-septiembre-de-2020
Photo : el comercio ( archives).
Indonesia , Ibu :
VOLCANO OBSERVATORY NOTICE FOR AVIATION – VONA.
Issued : September 27 , 2020
Volcano : Ibu (268030)
Current Aviation Colour Code : ORANGE
Previous Aviation Colour Code : orange
Source : Ibu Volcano Observatory
Notice Number : 2020IBU18
Volcano Location : N 01 deg 29 min 17 sec E 127 deg 37 min 48 sec
Area : North Maluku, Indonesia
Summit Elevation : 4240 FT (1325 M)
Volcanic Activity Summary :
Eruption with volcanic ash-cloud at 20h54 UTC (05h54 local)
Volcanic Cloud Height :
Best estimate of ash-cloud top is around 6160 FT (1925 M) above sea level, may be higher than what can be observed clearly. Source of height data: ground observer.
Other Volcanic Cloud Information :
White to grey ash-cloud moving to north.
Remarks :
Eruption and ash emission is continuing.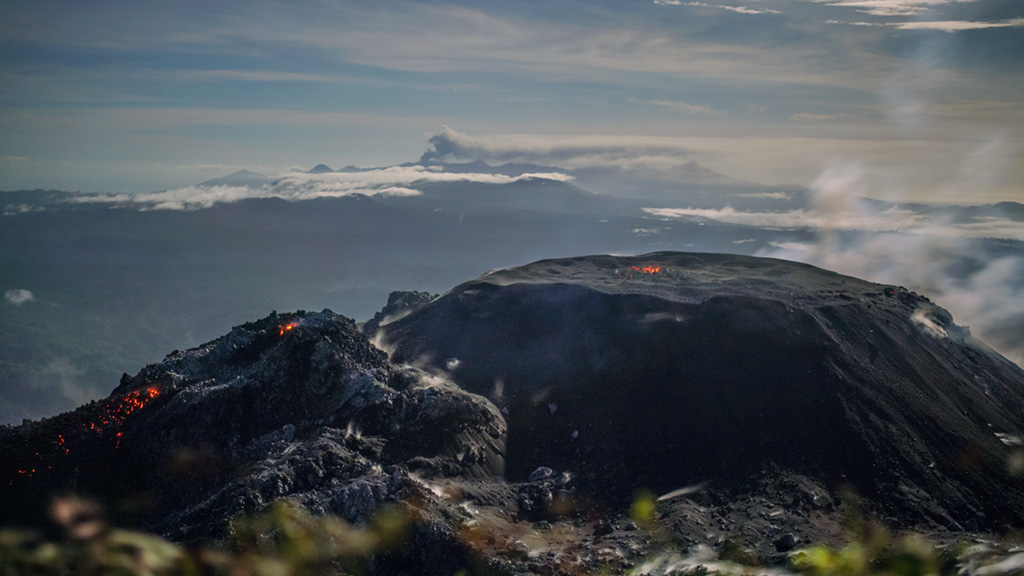 Level of activity at level II (WASPADA). G. Ibu (1340 m altitude) has been in continuous eruption since 2008. The eruption resulted in the emission of ash which accumulated in the crater. The last eruption occurred on September 18, 2020, resulting in a column height of 800 m. The color of the ash column was white / gray.
The volcano is clearly visible until it is covered in fog. The crater emits white / gray smoke with low to medium intensity, about 200-800 meters above the summit. The weather is sunny / rainy, with weak to moderate winds in the North and East.
According to the seismographs of September 27, 2020, it was recorded:
58 eruption earthquakes
22 avalanche earthquakes
39 emissions earthquakes.
32 harmonic earthquakes
Recommendation:
The community around G. Ibu and visitors / tourists should not be active within a radius of 2.0 km, with a sector expansion of 3.5 km towards the opening of the crater in the northern part of G. Ibu.
Source : Magma Indonésie , PVMBG.
Photo : Martin Rietze .
Alaska , Pavlof :
55°25'2″ N 161°53'37 » W,
Summit Elevation 8261 ft (2518 m)
Current Volcano Alert Level: ADVISORY
Current Aviation Color Code: YELLOW
Low-level seismic tremor and small earthquakes detected over the past day. No activity observed in clear to partly cloudy satellite and web camera images.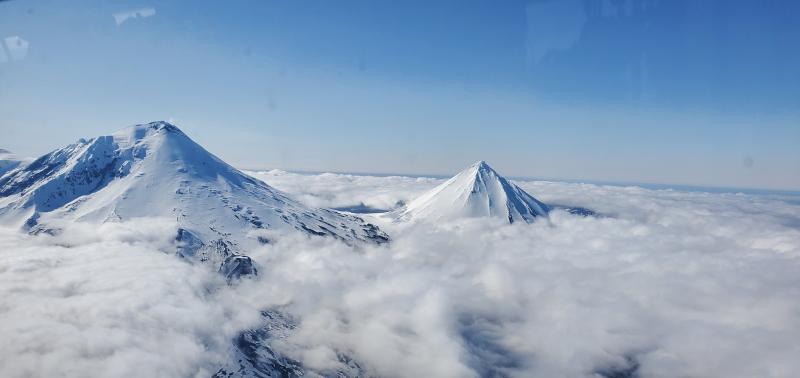 The level of unrest at Pavlof can change quickly and the progression to eruptive activity can occur with little or no warning. AVO continues to monitor Pavlof closely and will provide any new information about the status of the volcano when or if it becomes available.
Pavlof is monitored by local seismic and infrasound sensors, satellite data, web cameras, and distant infrasound and lightning networks.
Source : AVO.
Photo : Aguero Jr, Rafael , 04/2020.