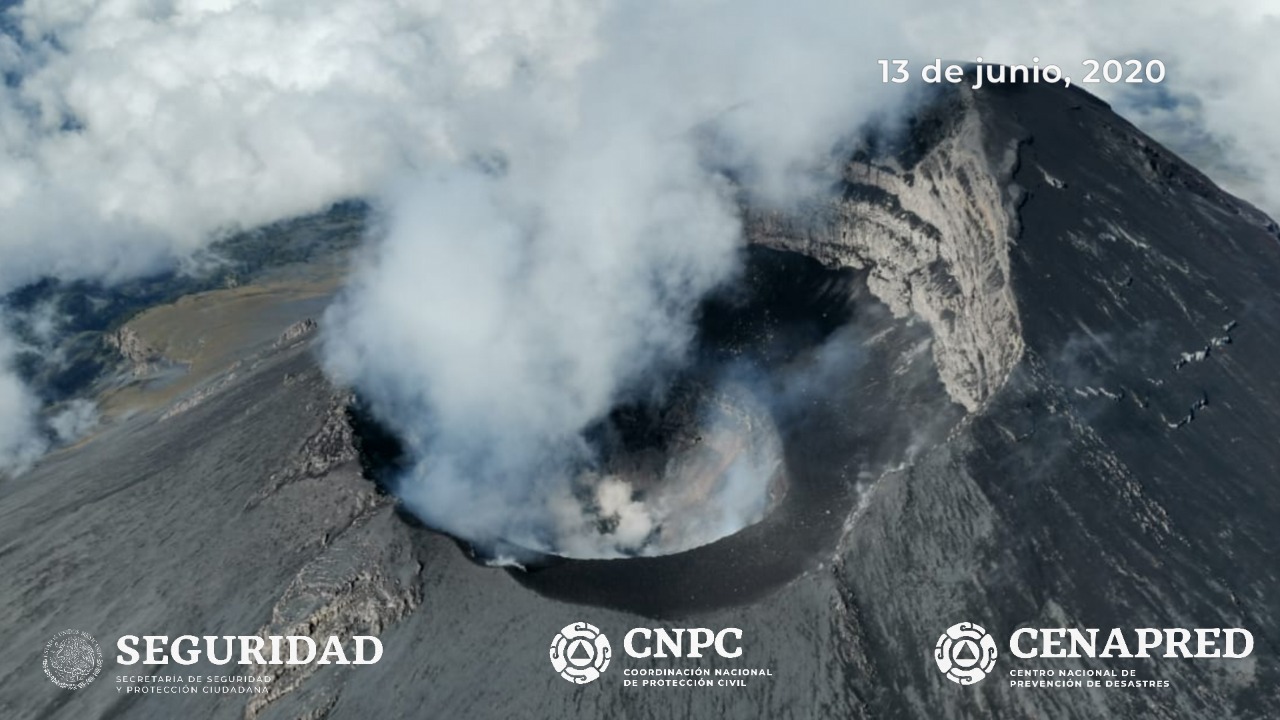 June 15, 2020. EN. Philippines : Kanlaon / Mayon / Taal , Indonesia : Semeru , Guatemala : Fuego , Mexico : Popocatepetl .
June 15 , 2020.
Philippines , Kanlaon / Mayon / Taal :
KANLAON VOLCANO BULLETIN 15 June 2020 08:00 A.M.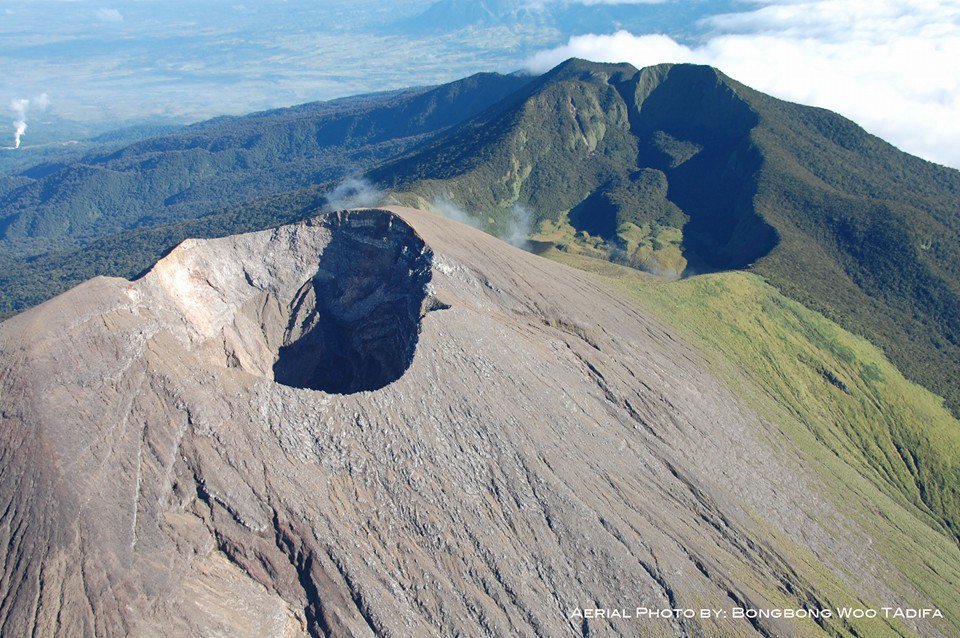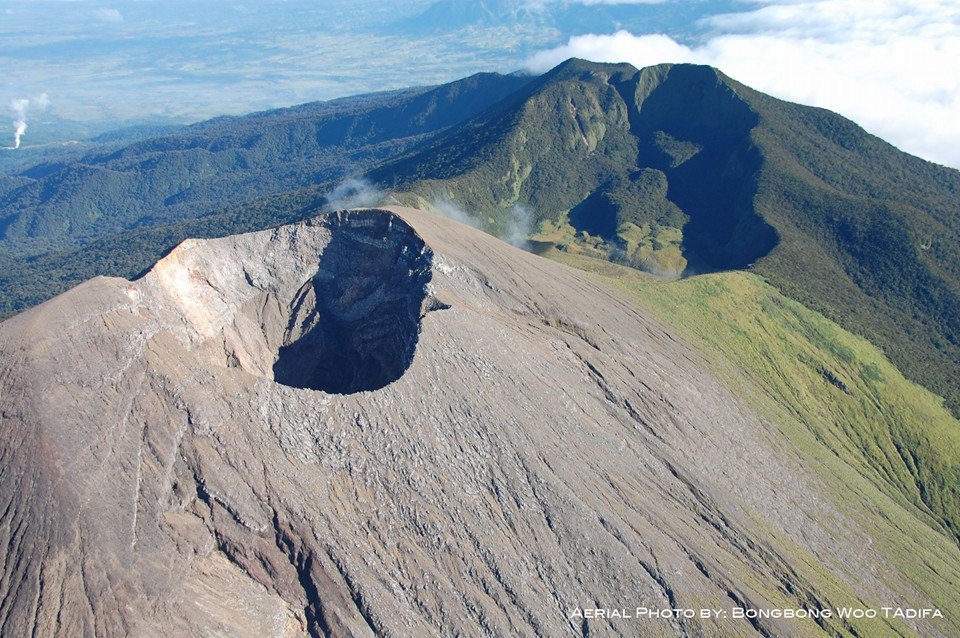 Kanlaon Volcano's seismic monitoring network recorded two (2) volcanic earthquakes during the 24-hour observation period. Moderate emission of white steam-laden plumes that rose 200 meters before drifting northeast and northwest was observed. Sulfur dioxide (SO2) emission was measured at an average of 438 tonnes/day on 13 June 2020. Ground deformation data from continuous GPS measurements indicate a slight deflation of the lower and mid slopes since January 2020. Short-term electronic tilt monitoring on the southeastern flanks recorded continuing deflation on the lower slopes but inflation on the mid slopes since April 2020. These parameters indicate that hydrothermal or magmatic activity is occurring beneath the edifice.
MAYON VOLCANO BULLETIN 15 June 2020 08:00 A.M.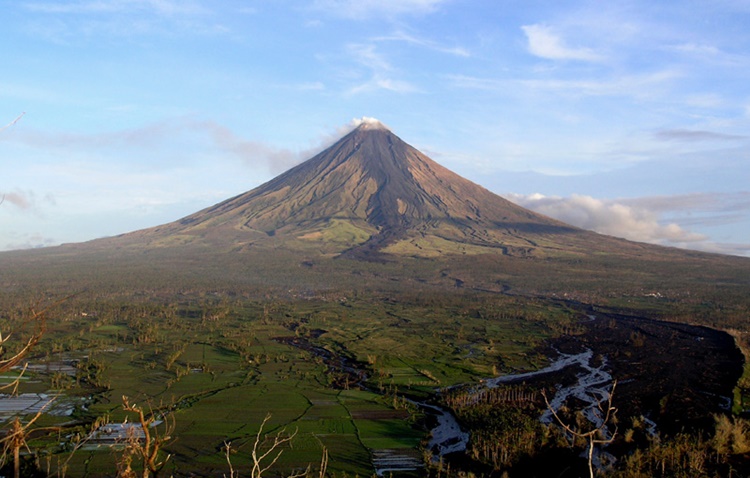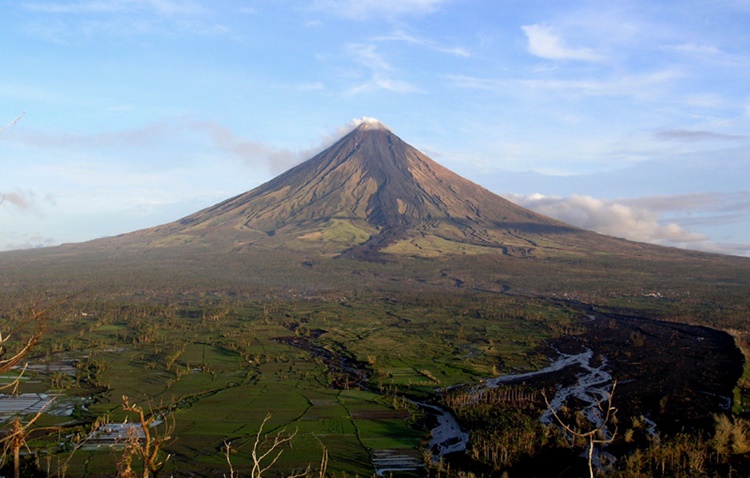 Mayon Volcano's seismic monitoring network did not detect any volcanic earthquake during the 24-hour observation period. Moderate emission of white steam-laden plumes that crept downslope before drifting west-southwest and west was observed. Faint crater glow from the summit could be observed at night. Sulfur dioxide (SO2) emission was last measured at an average of 178 tonnes/day on 02 June 2020. Electronic tilt data indicated non-steady inflation of the middle to upper edifice that began in late 2019. This follows an inflationary trend that has been recorded by continuous GPS monitoring since the middle of 2019.
TAAL VOLCANO BULLETIN 15 June 2020 08:00 A.M.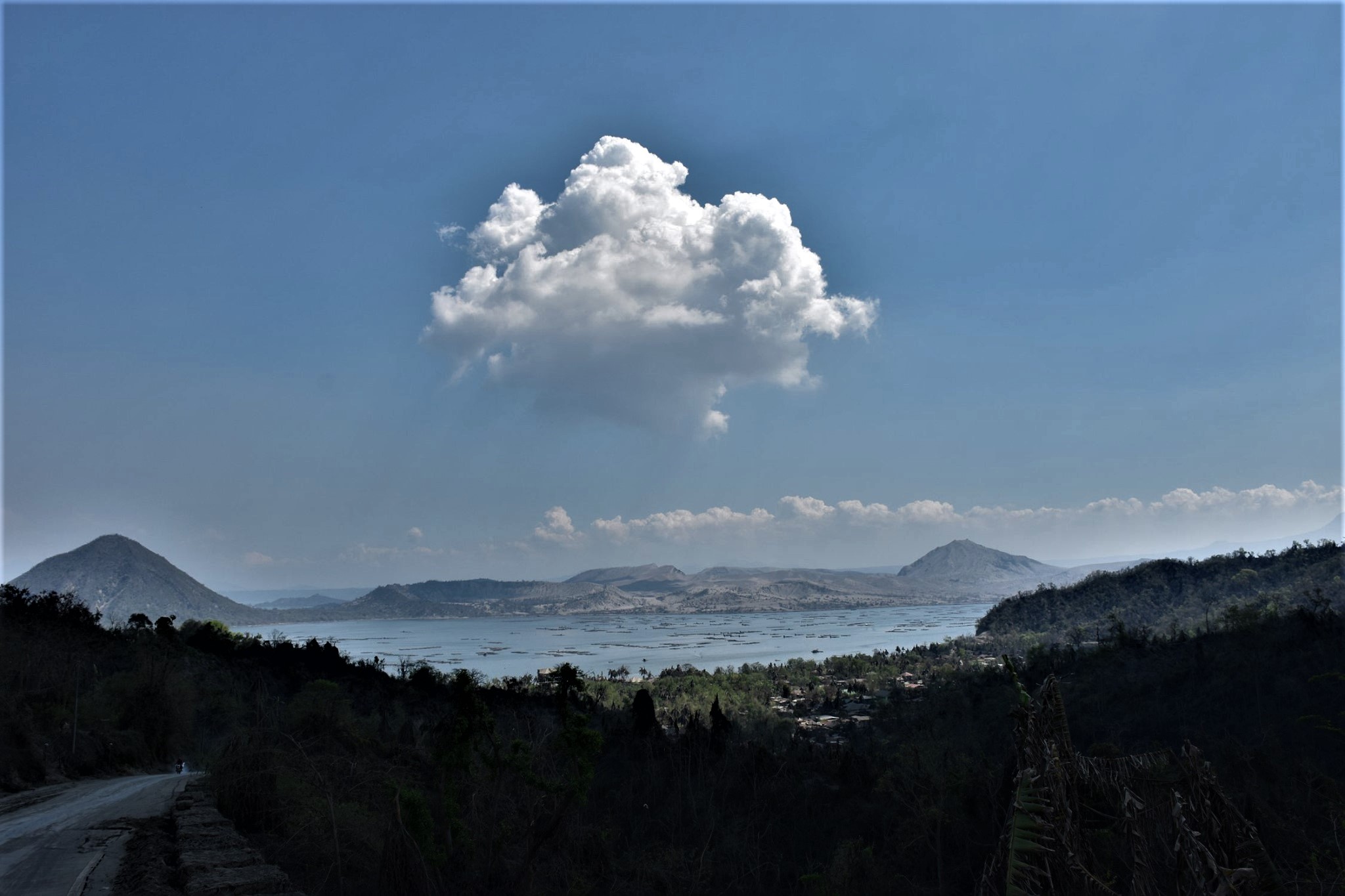 In the past 24-hour period, the Taal Volcano Network recorded six (6) volcanic earthquakes that are associated mainly with rock-fracturing processes beneath and around the edifice. Weak steaming or fumarolic activity was observed from fissure vents along the Daang Kastila Trail.
Source : Phivolcs.
Photos : Bong Bong Woo Tadifa ,Theworldnews , Julien Monteillet .
Indonesia , Semeru :
VOLCANO OBSERVATORY NOTICE FOR AVIATION – VONA.
Issued: June 15 , 2020
Volcano: Semeru (263300)
Current Aviation Colour Code: ORANGE
Previous Aviation Colour Code: orange
Source: Semeru Volcano Observatory
Notice Number: 2020SMR63
Volcano Location: S 08 deg 06 min 29 sec E 112 deg 55 min 12 sec
Area: East java, Indonesia
Summit Elevation: 11763 FT (3676 M)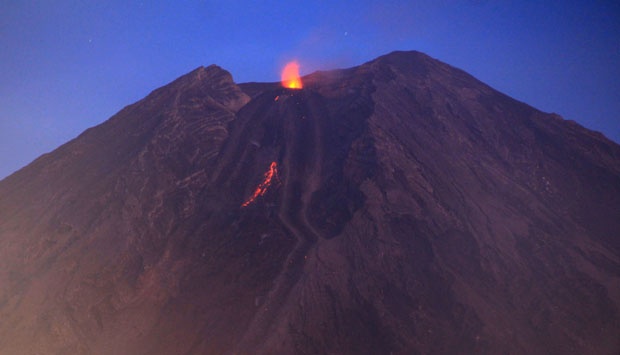 Volcanic Activity Summary:
Eruption with volcanic ash cloud at 02h37 UTC (09h37 local).
Volcanic Cloud Height:
Best estimate of ash-cloud top is around 13363 FT (4176 M) above sea level, may be higher than what can be observed clearly. Source of height data: ground observer.
Other Volcanic Cloud Information:
Ash cloud moving to west
Remarks:
Seismic activity is characterized by eruption, avalanche and gas emission earthquakes
Level of activity at level II (WASPADA). The Semeru volcano (3676 m above sea level) is experiencing a continuous eruption. There are explosive and effusive eruptions, causing lava flows to the south and southeast slopes, and glowing rock emissions around the summit crater.
The volcano is clearly visible until it is covered with fog. No smoke from the crater is observed. The weather is sunny / rainy, the wind is weak towards the South, the Southwest and the West.
According to the seismographs of June 14, 2020, it was recorded:
64 eruption / explosion earthquakes.
14 emission earthquakes.
2 distant tectonic earthquakes.
Recommendation:
The community must not carry out activities within a radius of 1 km and in the area up to 4 km in the South-South-East slope sector which is an opening area of ​​the active crater of G.Semeru (Jongring Seloko) as a channel for sliding warm clouds.
Source : Magma Indonésie , PVMBG.
Photo : Cucuk Donartono
Guatemala , Fuego :
Special volcanological bulletin, June 12, 2020, 11:50 p.m. (local time)
INCREASE IN EFFUSIVE ACTIVITY, VOLCAN FUEGO (1402-09)
Since June 12, the INSIVUMEH network of seismic stations and acoustic sensors has recorded a change in the eruptive pattern of the Fuego Volcano. In the early hours of today, a new lava flow was observed in the direction of the Seca ravine located on the northwest flank of the volcano, with a length of about 250 meters. This activity is accompanied by an almost constant incandescence and degassing in the crater, avalanches which travel up to 1 km and reach the vegetation. Weak to moderate explosions are also observed and recorded which generate rumblings, shock waves and columns of ash up to 4800 m altitude (15,748 feet). The current activity is similar to that recorded from May 22 to 26, 2020, but this effusive activity generates a higher degassing which generates an acoustic signal with amplitudes of 0.7 to 1.5 Pa continuously over periods up to at 4 o'clock.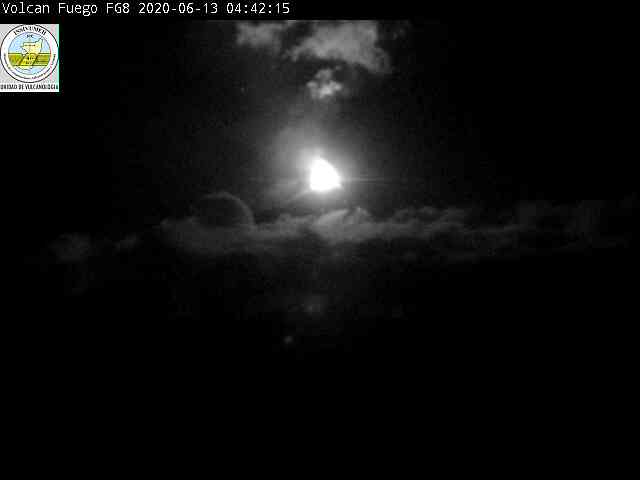 Fig 1: Photograph of the Fuego volcano from June 12, 2020, taken from the OVFGO, Panimaché
During the development of this activity, noises similar to train locomotives are heard, audible at 8 kilometers in the volcanic perimeter and a sustained incandescent source 100 meters high is observed in the crater. It is possible that at night and early in the morning the climatic conditions make it possible to observe a strong glow by the neighboring populations of the volcano and to listen longer to the rumblings. We must be aware of the evolution of the situation because the activity could increase in the coming hours and generate a longer lava flow or another lava flow.

Fig 2. RSAM (seismic amplitude) graph of the FG16 station.
Figure 2 shows how the seismic amplitude gradually increased due to the continuous extrusion of material in the crater. This increase shows that the lava flow started to form last night and was fed with magma material.
Source : Insivumeh .
Mexico , Popocatepetl :
June 14, 11:10 a.m. (June 14, 4:10 p.m. GMT)
In the past 24 hours, according to the Popocatépetl volcano monitoring system, 225 exhalations have been identified, accompanied by water vapor, volcanic gases and sometimes slight amounts of ash. In addition, 295 minutes of tremors were recorded.
At the time of this report, there is a slight emission of steam and gas moving towards the Southeast (SE).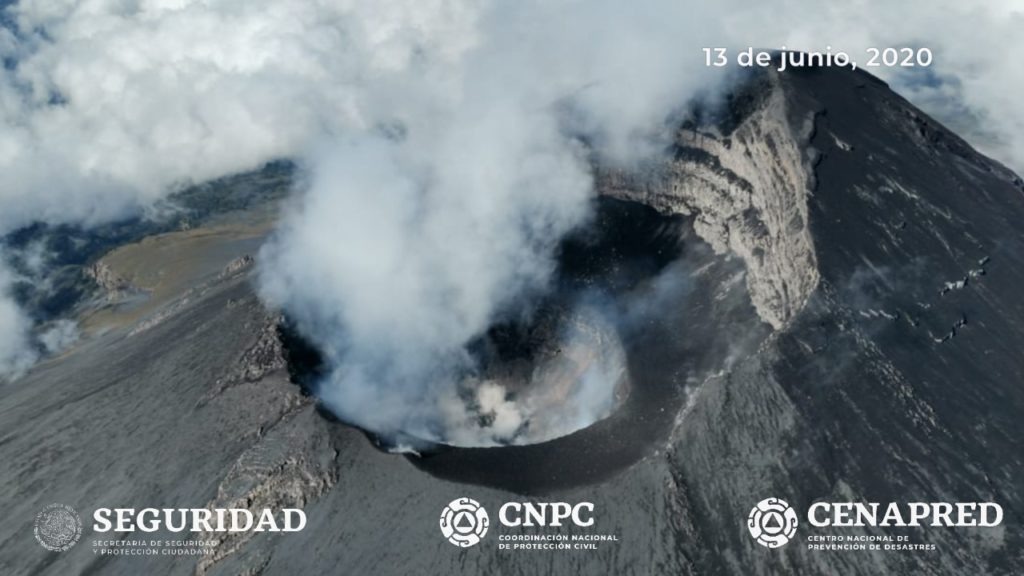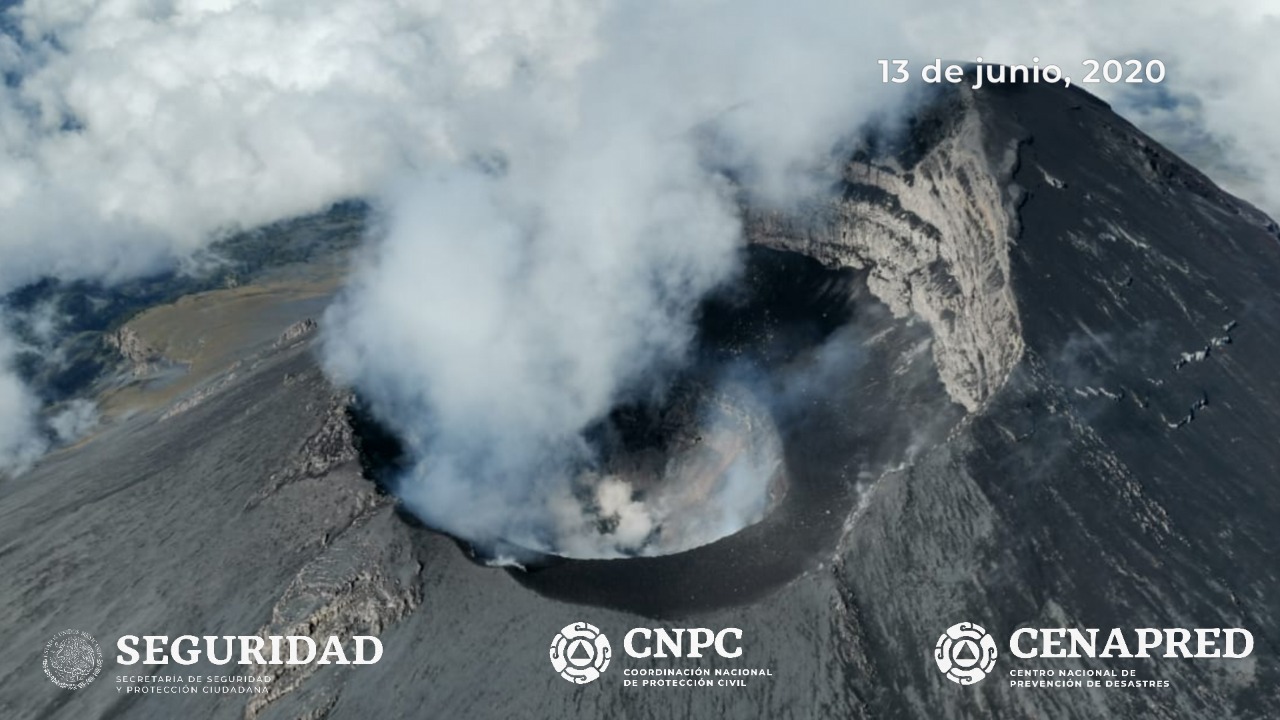 On Saturday June 13, with the support of the National Guard, expert personnel from the Geophysical Institute of the National Autonomous University of Mexico (UNAM) and the National Center for Disaster Reduction (CENAPRED), conducted an overflight of the volcano Popocatépetl to check its general conditions. It has been visualized that the internal crater maintains a diameter of 350 to 380 meters and an approximate depth of 100 to 150 meters, which is covered with tephra. In the background, there were remains of material from a dome that may have been located during the month of May.
Any change in the activity of the volcano will be reported in due course. CENAPRED urges not to get near the volcano and especially the crater, because of the danger involved in the fall of ballistic fragments and, in the event of heavy rain, to move away from the bottom of the ravines because of the danger of mud and debris.
The Popocatépetl volcanic alert signaling light is in YELLOW PHASE 2.
Source : Cenapred .