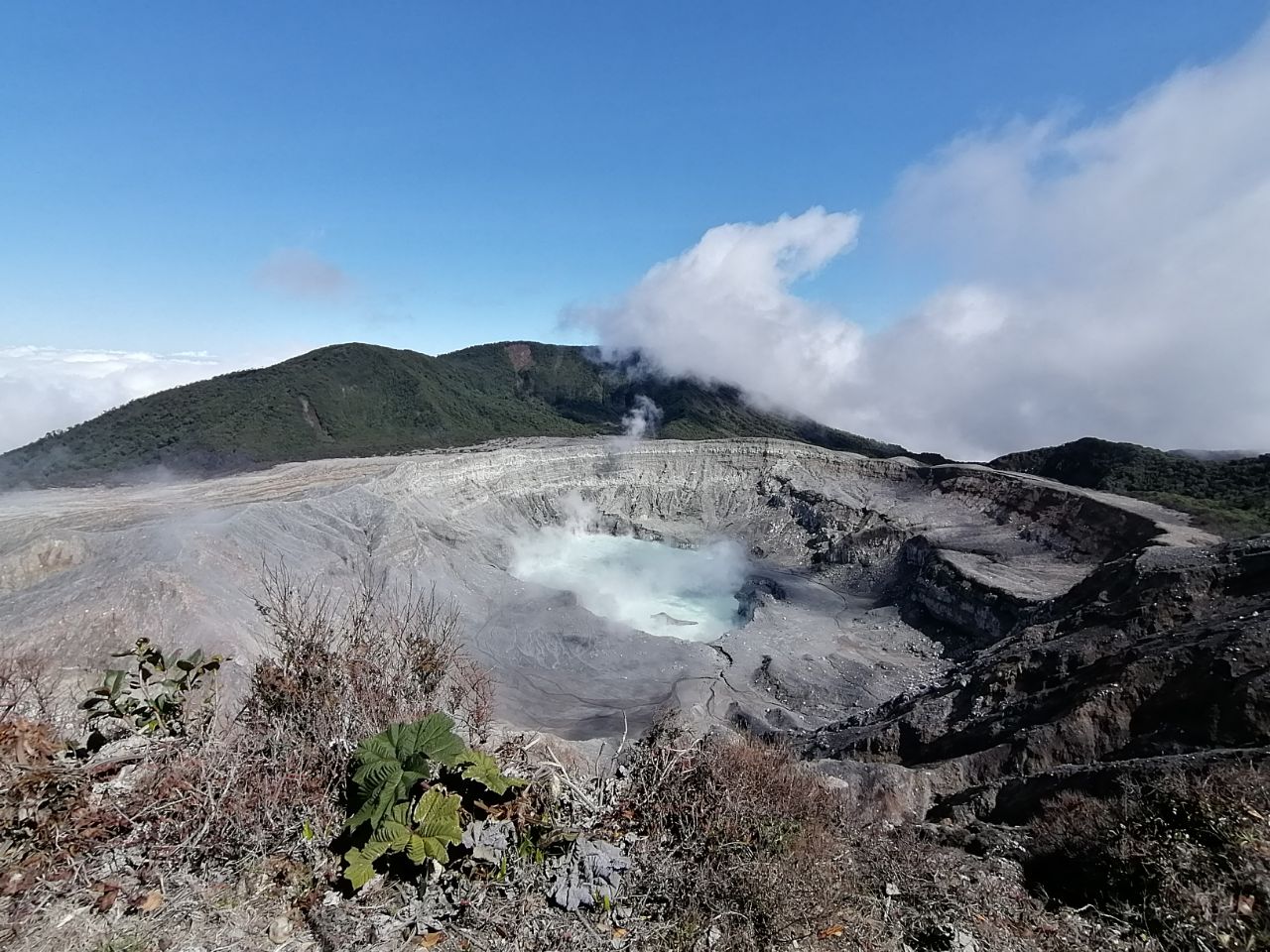 February 01 , 2020. EN. Philippines : Taal , Alaska : Shishaldin , Ecuador : Sangay , Costa Rica : Turrialba / Poas / Rincon de la Vieja , Iceland : Mt Thorbjorn .
February 01 , 2020 .
Philippines , Taal :
TAAL VOLCANO BULLETIN 01 February 2020 8:00 A.M.
Activity in the Main Crater in the past 24 hours has been characterized by wispy to weak emission of white to dirty white steam-laden plumes 50 meters tall that drifted southwest. Sulfur dioxide (SO2) emission was measured at an average of 65 tonnes/day.
https://www.facebook.com/delrosario19/videos/2663354507116531/
The Taal Volcano Network recorded one hundred eighty-two (182) volcanic earthquakes including one (1) low-frequency event and one (1) harmonic tremor that lasted 3 minutes. These earthquakes signify magmatic activity beneath the Taal edifice that could lead to eruptive activity at the Main Crater.
Source : Phivolcs .
Vidéo : Jomer del Rosario.
Alaska , Shishaldin :
54°45'19 » N 163°58'16 » W,
Summit Elevation 9373 ft (2857 m)
Current Volcano Alert Level: WATCH
Current Aviation Color Code: ORANGE
No significant activity has occurred at Shishaldin Volcano since the eruption on January 19. Slightly elevated surface temperatures were seen in satellite images most of the week. Clear web camera views showed steaming from the summit vent on one day (January 26) over the past week. Seismicity remains above background but has been at low levels over the past week.
Though activity has declined over the past few days, eruptive activity at Shishaldin has been episodic over the past several months. It remains possible for unrest to escalate at any time with little warning, and additional lava flows, lahars, and ash-producing eruptions may occur.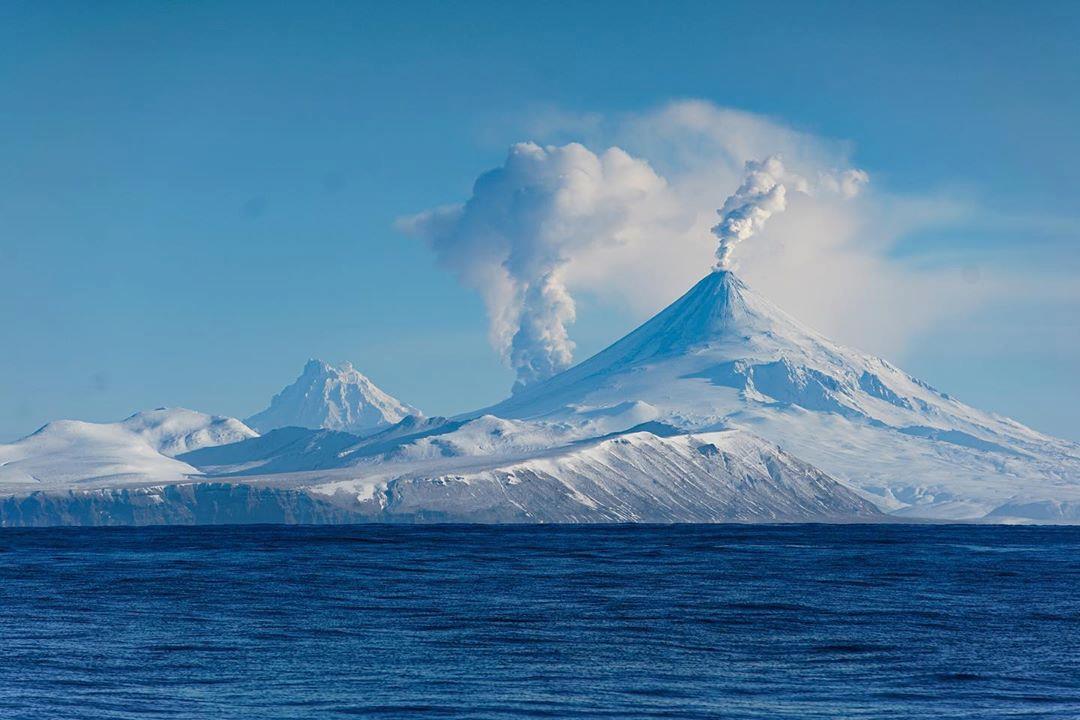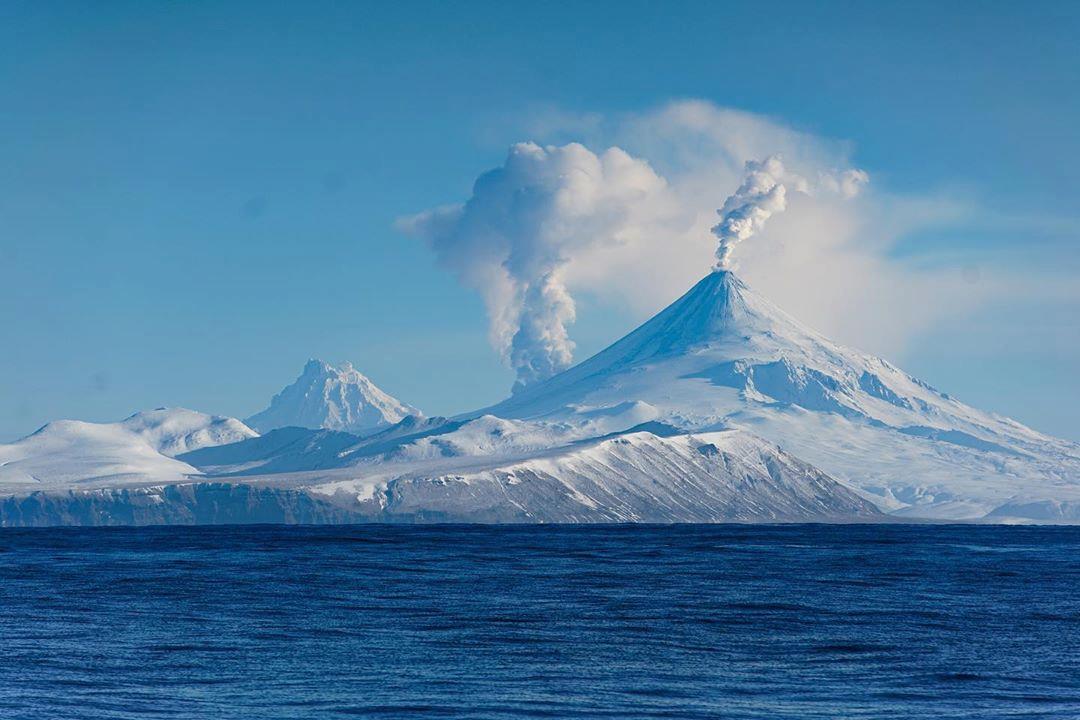 Shishaldin is monitored by local seismic and infrasound sensors, satellite data, web cameras, a telemetered geodetic and tilt network, and distant infrasound and lightning networks.
Shishaldin volcano, located near the center of Unimak Island in the eastern Aleutian Islands, is a spectacular symmetric cone with a base diameter of approximately 16 km (10 mi). A 200-m-wide (660 ft) funnel-shaped summit crater typically emits a steam plume and occasional small amounts of ash. Shishaldin is one of the most active volcanoes in the Aleutian volcanic arc, with at least 54 episodes of unrest including over 24 confirmed eruptions since 1775. Most eruptions are relatively small, although the April-May 1999 event generated an ash column that reached 45,000 ft above sea level.
Source : AVO.
Photo : elysha agne
Ecuador , Sangay :
VOLCÁN SANGAY, Information bulletin, FRIDAY JANUARY 31, 2020
Today, at 7:01 p.m. (TL), the cameras of the ECU-911 observed the continuous expulsion of lava blocks on the Southeast flank which goes from the crater , reaching the foot of the volcano . This phenomenon has been recurrent since the rebirth of the volcano in May 2019. The volcanic material produced is limited to the vicinity of the volcanic cone, but is then remobilized by heavy rain in the sector forming secondary lahars.
The Geophysical Institute of the National Polytechnic School monitors activity on the volcano and will report any changes that may be recorded.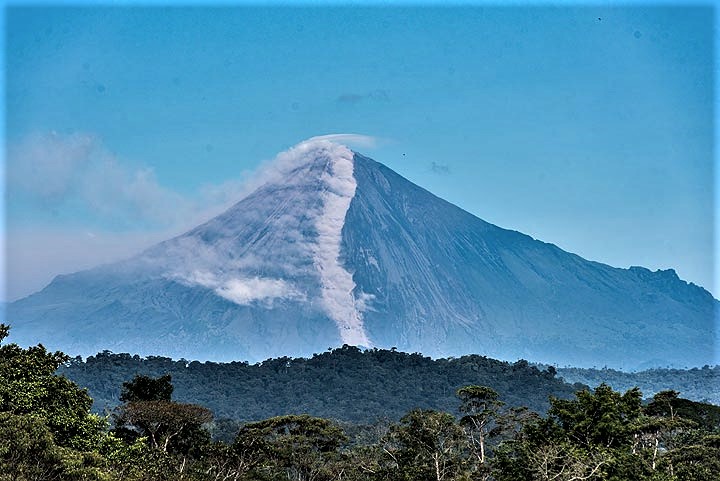 Gas flow (SO2, ton / day): 2,594.0 +/- 820.0, 2 validated measurements.
Rains / lahars: There was light rain yesterday afternoon, which did not generate lahars. ** In the event of heavy rain, the accumulated volcanic material can be remobilized, generating mudslides and debris (secondary lahars) in the Volcan and Upano rivers.
Emissions / Ashes column: The VAAC agency reported emissions of gas and ash from a height of about 1,200 meters above the level of the crater to the West. Today in the morning, from Alao, a city located northwest of the volcano, it was reported that all the vegetation in this area was covered with fine white ash. Since yesterday afternoon the volcano remains cloudy. However, during the night, through the cameras of the ECU-911, the rolling of incandescent blocks along the southeast flank was observed. The volcano is currently cloudy. Due to transmission problems, only data corresponding to 22 hours is available.
Source : IGEPN.
Photo : Volcanodiscovery
Costa Rica , Turrialba / Poas / Rincon de la Vieja :
Daily report on the state of volcanoes. Date: January 31, 2020, Updated at: 10:32:00 AM.
Turrialba volcano.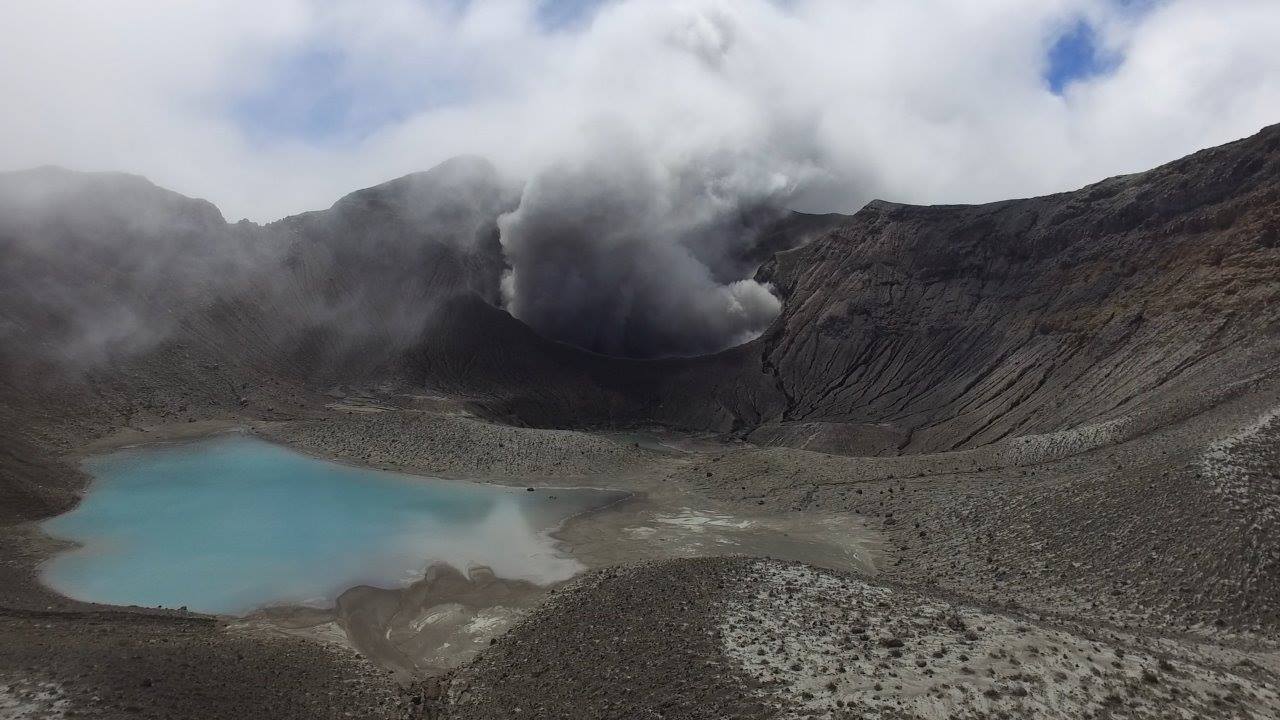 No eruption has been detected since mid-December 2019. Seismicity still presents events of the LP type and some events of the VT type, but in general there is a decrease in activity over time. The volcanic building tends to deflation. Environmental conditions do not allow many gas measurements, the CO 2 / SO 2 and H 2 S / SO 2 ratios were maintained within a normal range during this period and the flow of SO 2 was kept low (~ 100 -400 t / d January 26).
Poas volcano.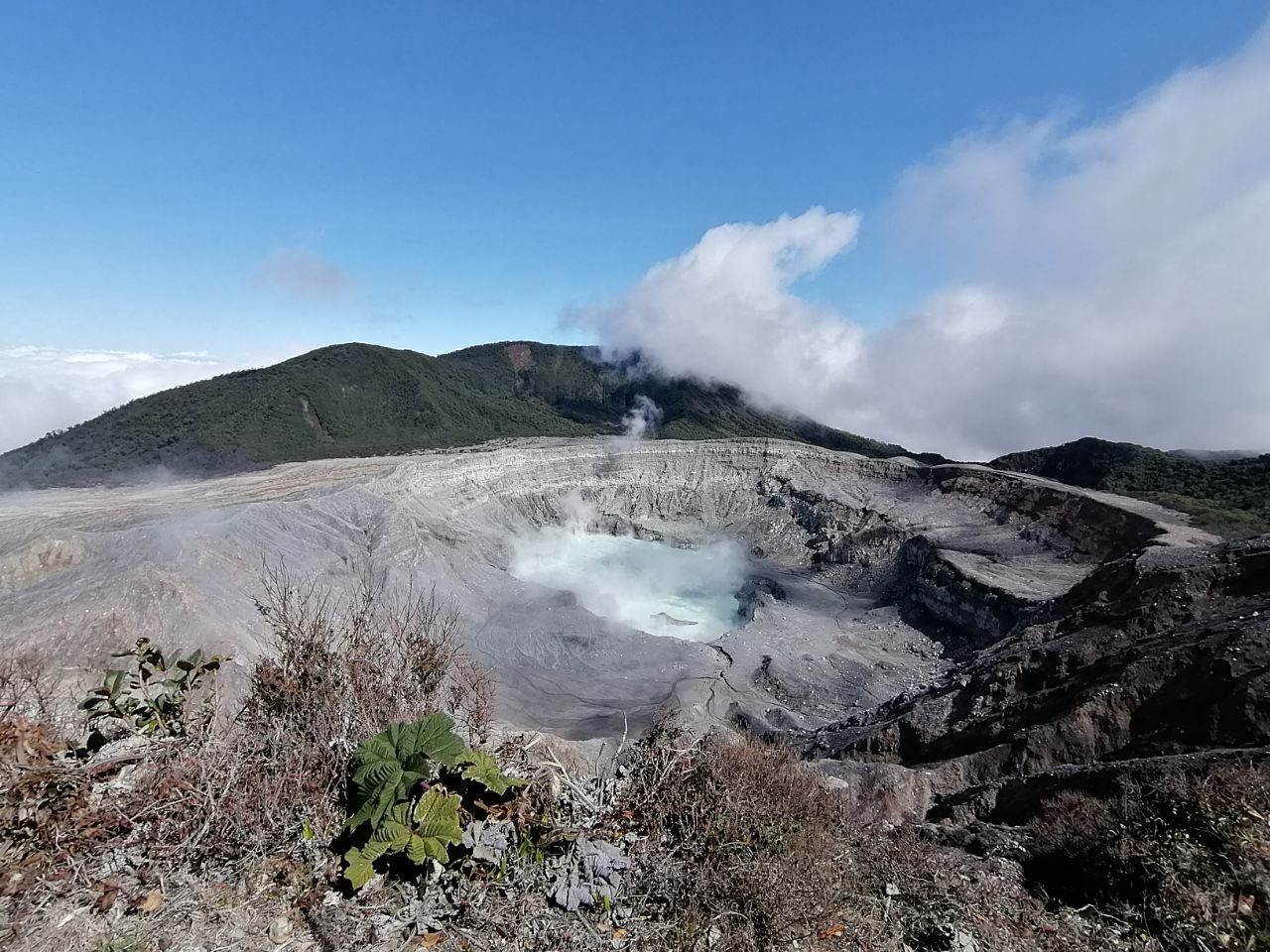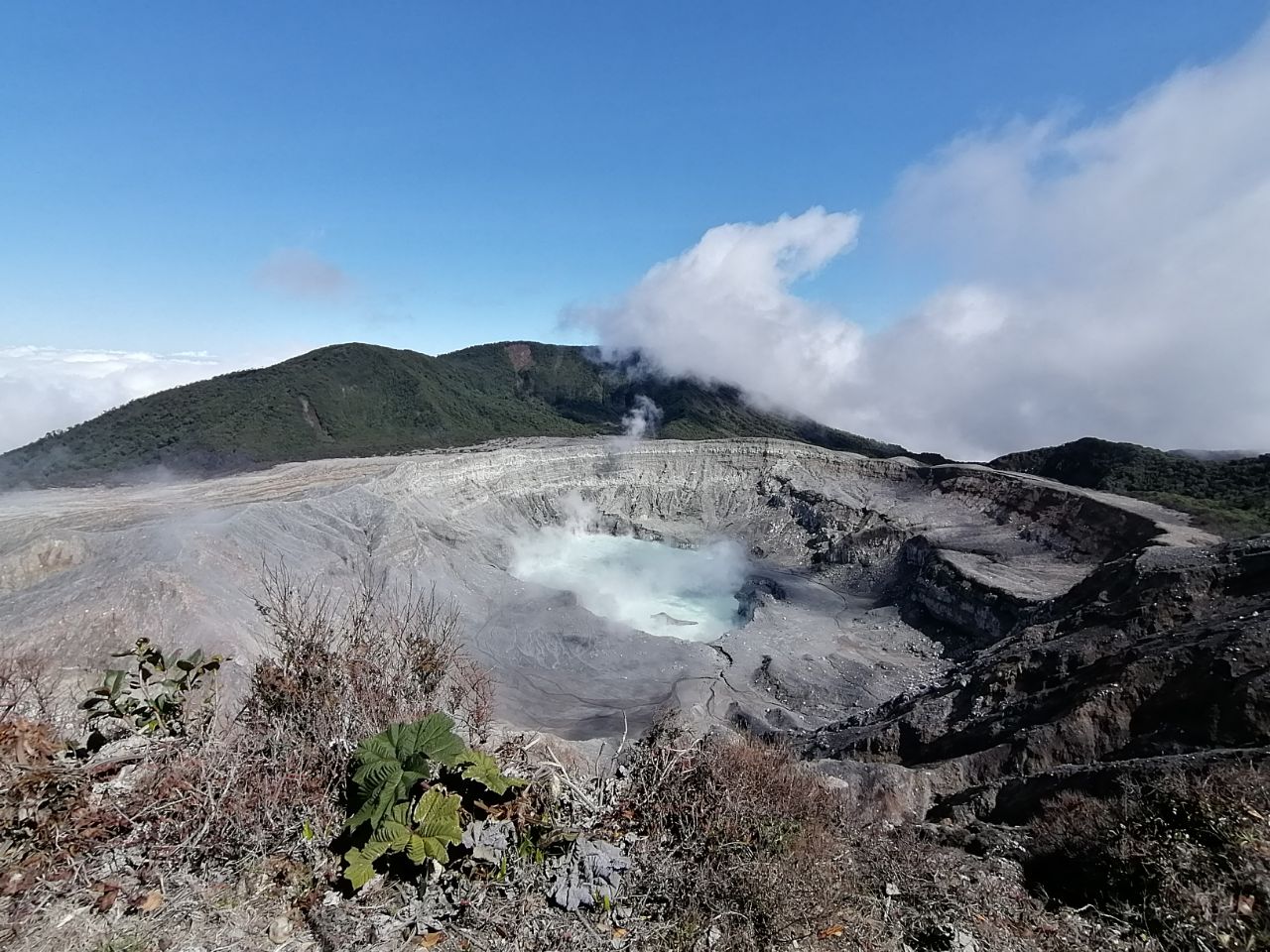 Poás volcano crater, taken by Brandon Acosta on January 24, 2020. RSN staff visited the volcano this morning to maintain some equipment.
Seismic activity increased with VT type events, and an increase in the number of continuous tremors (lasting> 30 min). Short tremors have started recording again. Although the deformations are not significant, an extension pattern is observed in the 4 GPS stations located at the top, with a little inflation, to be confirmed. The SO 2 / CO 2 ratio shows a slow increase. There is almost no H 2 S. Due to weather conditions, good measurements of the SO 2 flow could not be made, but an increase in the SO 2 concentration was observed. The SO2 concentration in the viewpoint area reached values ​​between 5 ppm and 15 ppm several times during the week. The level of the lake has increased by about 40 cm in the last two weeks, which represents an increase of ~ 10% in its volume. In the lake, we observe a chloride concentration higher than the sulphate concentration which is out of the ordinary.
Rincon de la Vieja volcano.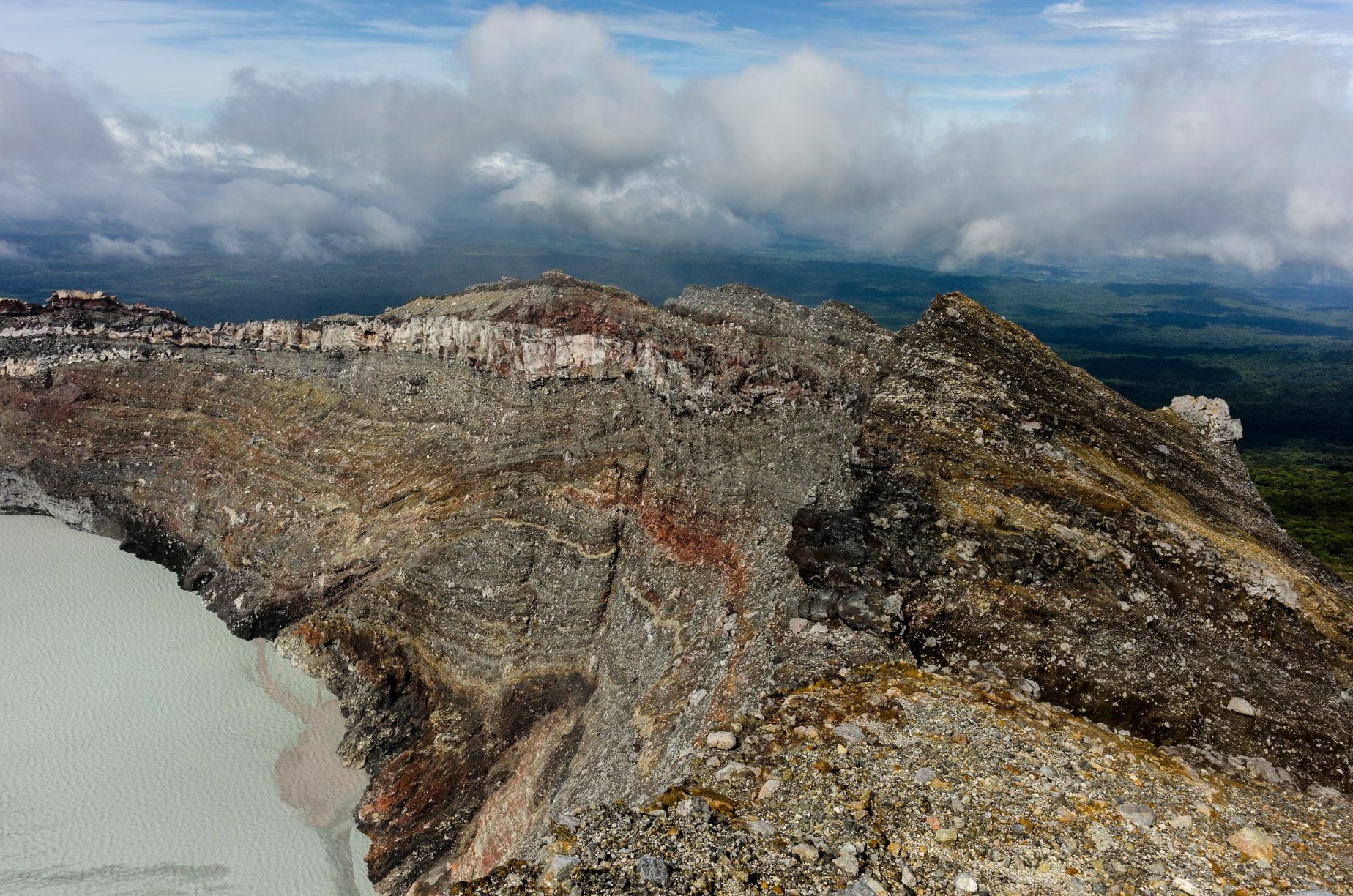 At 12:13 p.m. local time on January 31, 2020, an eruption was recorded on the Rincon de la Vieja volcano, with a column that rose 2,000 meters above the crater height and 3,916 m above sea level. 'altitude. (meters above sea level, 12,844.48 ft).
Duration of activity: 5 minutes.
Seismic activity is similar to that of yesterday.
The wind direction is unknown at this time.
14 hours after the sudden stop of the tremor on Wednesday around 10 p.m., a phreatic eruption which reached an approximate height of 2000 meters above the level of the crater. This eruption generated lahars in the rivers north of the volcano which reached the populated areas, at 7-10 km, 40 minutes after the eruption (according to reports by local populations).
The tremor resumed yesterday afternoon (Thursday) by gradually increasing its amplitude. However, today (Friday January 31) at 3 a.m., it started to decrease in amplitude until almost disappearing around 8 a.m. Geodetic observations show no significant change in recent days.
Source : OVSICORI-UNA.
Photos : RSN.
Iceland , Mt Thorbjorn :
An earthquake of 4.3 M occurred this evening 5.2 km from Grindavík at 22 h 23. About a minute earlier, an earthquake of magnitude 4.0 had occurred. Another M 3.4 earthquake occurred shortly before, at 9.46 p.m.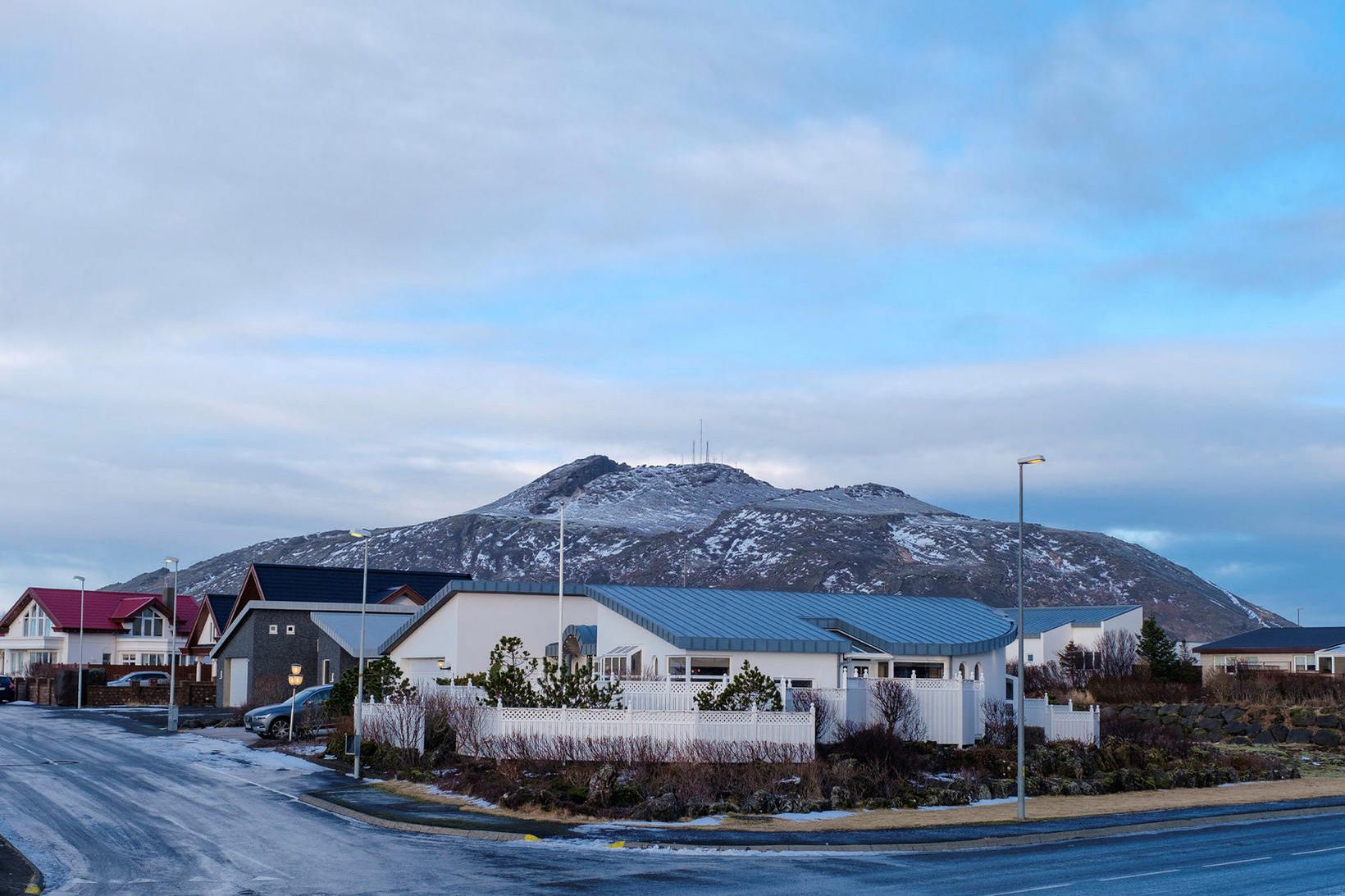 Mt Thorbjörn hovers over Grindavík. Kristinn Magnússon
Strong earthquakes appear to be underway and residents of Reykjanes have felt them, as well as in the capital region and in Akranes. It is the largest earthquake detected since the earthquake swarm began on January 21.
At least seven aftershocks have occurred, exceeding M 1 in size, including two exceeding M 2 in size.
Dozens of aftershocks occurred after the largest earthquake, including at least four more than M 2.
Source : https://www.mbl.is/frettir/innlent/2020/01/31/jardskjalfti_upp_a_4_3_vid_grindavik/
Photo : mbl.is/​Krist­inn Magnús­son