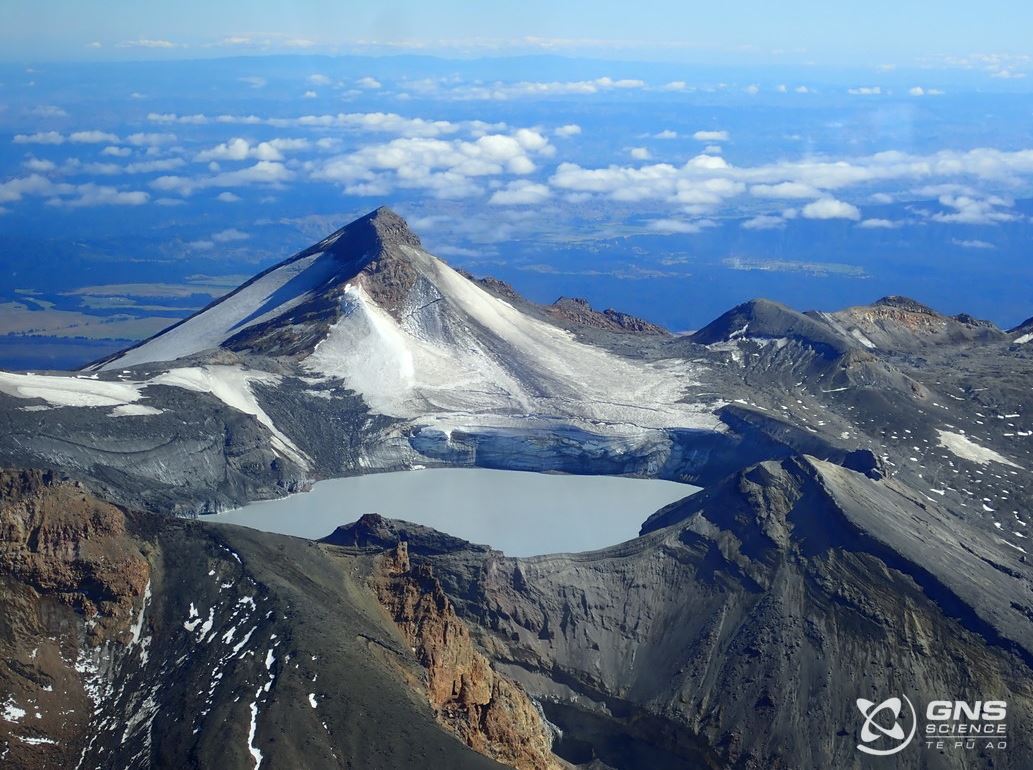 September 05 2023.
La Réunion , Piton de la Fournaise :
Monthly bulletin – August 2023.
Seismicity
In August 2023, the OVPF-IPGP recorded a total of:
• 60 superficial volcano-tectonic earthquakes (0 to 2.5 km above sea level) under the summit craters;
• no deep earthquake (below sea level);
• no long-period earthquake;
• 330 landslides.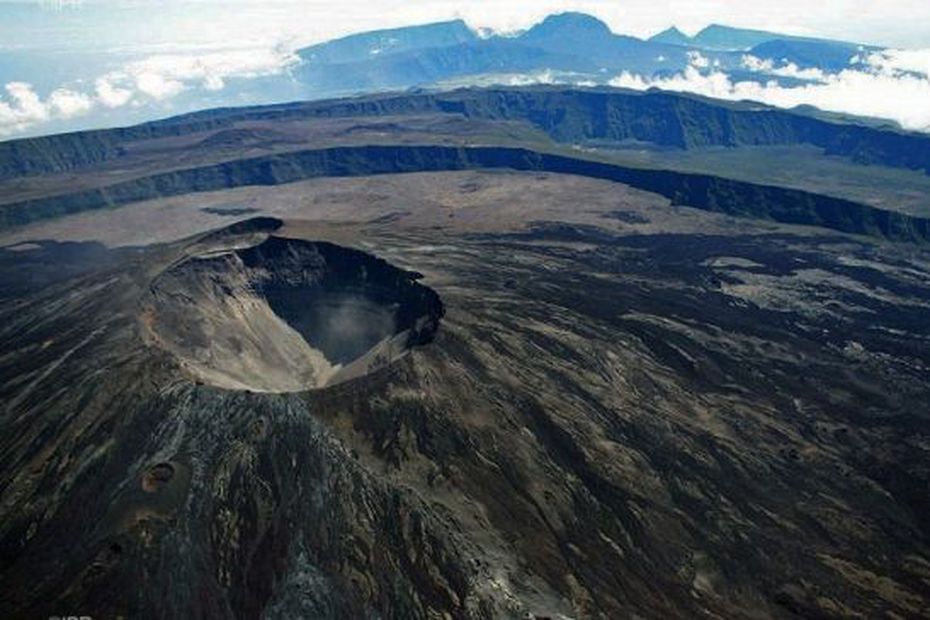 The eruption started on July 2, 2023 and stopped on August 10, 2023.
Seismic activity under Piton de la Fournaise in August 2023 was relatively low. Indeed, even if the seismicity continued until the end of the eruption, the number of superficial volcano-tectonic earthquakes recorded under the summit zone was low with an average of 3 events per day.
Following the end of the eruption, the number of daily superficial volcano-tectonic earthquakes remained low with an average of 2 events per day. These events were located mainly under the eastern rim of the Dolomieu crater.
Numerous landslides in the Dolomieu Crater, at the Cassé de la Rivière de l'Est and at the level of recent lava flows have also been recorded.
Deformation
From mid-July, weak inflation of the summit zone was recorded, indicating pressurization of the superficial magmatic reservoir located around 2 km below the summit. The persistence of this inflation throughout the eruption allowed continuous feeding of the eruption for 39 days.
Inflation continued after the eruption ended before stopping in mid-August. Since then, a slight deflation of the building has been recorded.
Balance sheet
Following the end of the eruption on August 10, 2023, seismic activity remained relatively low under the Piton de La Fournaise with an average of 2 superficial volcano-tectonic earthquakes per day. From mid-August the inflation of the building stopped, indicating the end of the pressurization of the superficial magma reservoir.
Source : OVPF
Photo : Imaz Press
New Zealand , Ruapehu :
Volcanic Activity Bulletin , Tue Sep 5 2023 1:30 PM;
Volcanic Alert Level remains at 1
Aviation Colour Code remains at Green
Te Wai ā-moe (Ruapehu Crater Lake) is into another heating phase, and has reached 26 °C, rising from a low of 11 °C in July. Other monitoring indicators remain within normal ranges for such a heating episode. Volcanic activity remains low.
Since mid-July the temperature of Te Wai ā-moe (Crater Lake) has shown a heating trend, rising from 11 °C to 26 °C today . When the lake started heating the heat flow into the lake initially increased to around 300 MW and is now about 200 MW.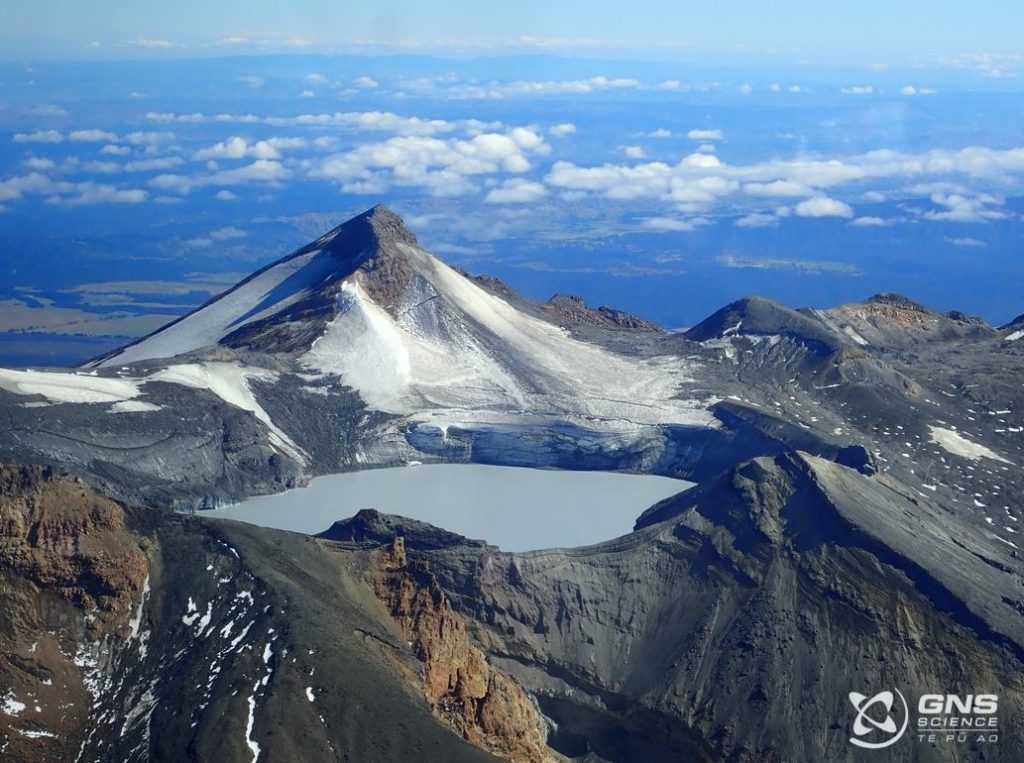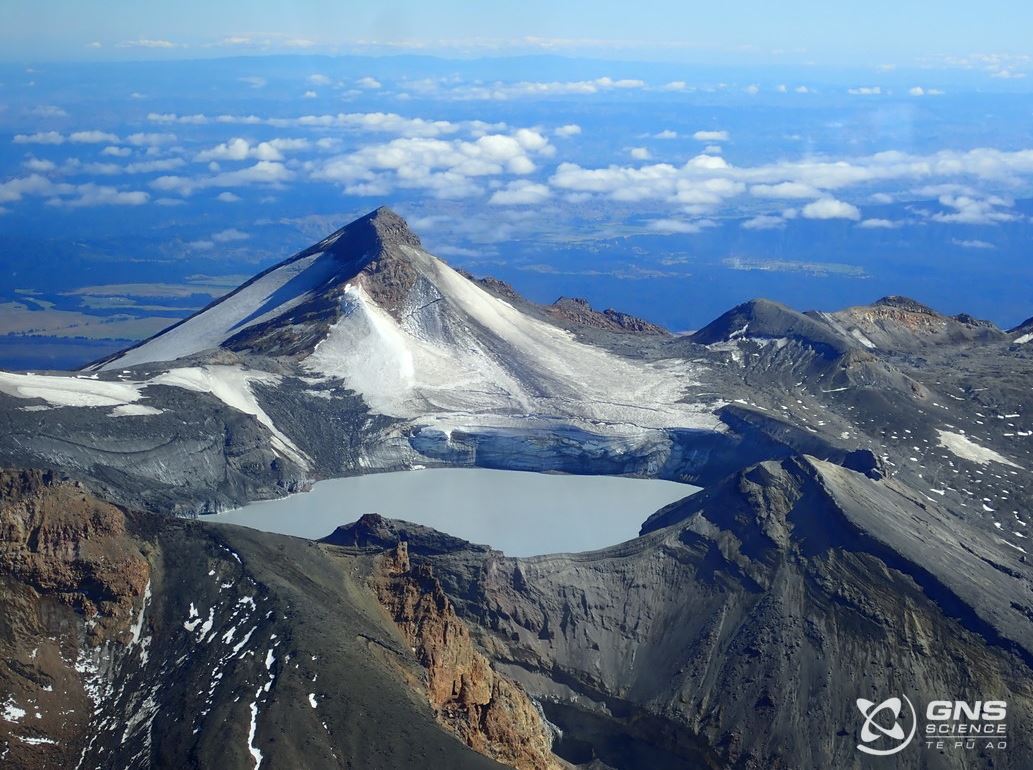 The lake can experience temporary drops in temperature due to some occasional input of snow melt and heavy rainfall into the lake, especially during bouts of warmer weather (such as the ~10 °C spike on 28 August . But these short-term variations do not affect the long-term heating or cooling trends.
Water samples were collected from the lake on August 23, 2023. Analyses of fluids and gases in these samples are within the range previously measured at Ruapehu. In addition, gas isotope data suggests the lake heating episode is being driven by new magma deep in the system, which is expected at the start of heating episodes. Volcanic activity in the Crater Lake is indicated by areas of upwelling (discoloured water ) and yellow sulphur slicks on the lake surface.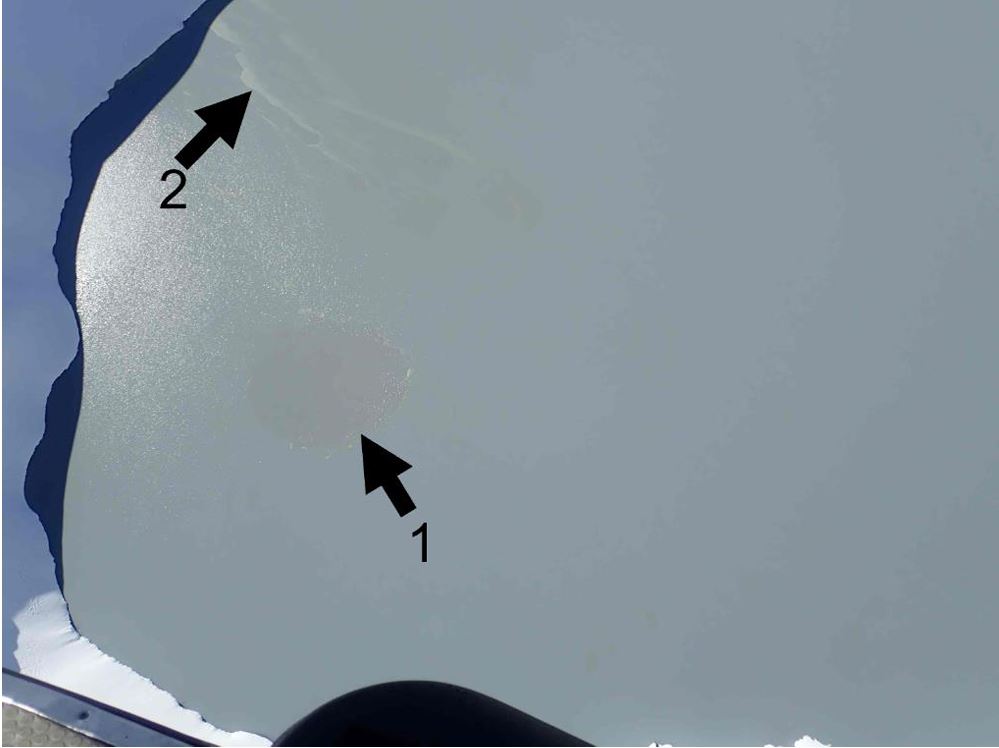 Aerial view of area of upwelling (darker grey, labelled 1) and sulphur slicks (labelled 2) on lake surface 28 August
The level of volcanic tremor recorded by our seismic equipment has remained weak during 2023, while a few earthquakes have been located beneath the volcano. Our new scanDOAS gas scanning equipment continues to measure lowto-moderate levels of SO2 gas output most days during the month, indicating volcanic gases are flowing through the volcano.
The rise of lake temperature is consistent with past heating episodes at Mt Ruapehu and continues to produce a low level of volcanic activity in the lake. This is supported by the current low levels of volcanic tremor, the very small changes in lake chemistry, and low-to-moderate levels of SO2 gas output. As a result, the Volcanic Alert Level remains at Level 1. The Aviation Colour Code remains Green.
Source : Geonet / Cameron Asher / Volcanologue de service
Photos  :  Geonet
Indonesia , Ibu :
Mount Ibu exhibited an eruption on Tuesday, September 5, 2023 at 11:42 a.m. WIT with the height of the ash column observed at ±600 m above the summit (±1925 m above sea level). The ash column was observed to be gray with thick intensity, oriented towards the Northwest. This eruption was recorded on a seismograph with a maximum amplitude of 15 mm and a duration of 63 seconds.
VOLCANO OBSERVATORY NOTICE FOR AVIATION – VONA
Issued : September 05 , 2023
Volcano : Ibu (268030)
Current Aviation Colour Code : ORANGE
Previous Aviation Colour Code : orange
Source : Ibu Volcano Observatory
Notice Number : 2023IBU030
Volcano Location : N 01 deg 29 min 17 sec E 127 deg 37 min 48 sec
Area : North Maluku, Indonesia
Summit Elevation : 4240 FT (1325 M)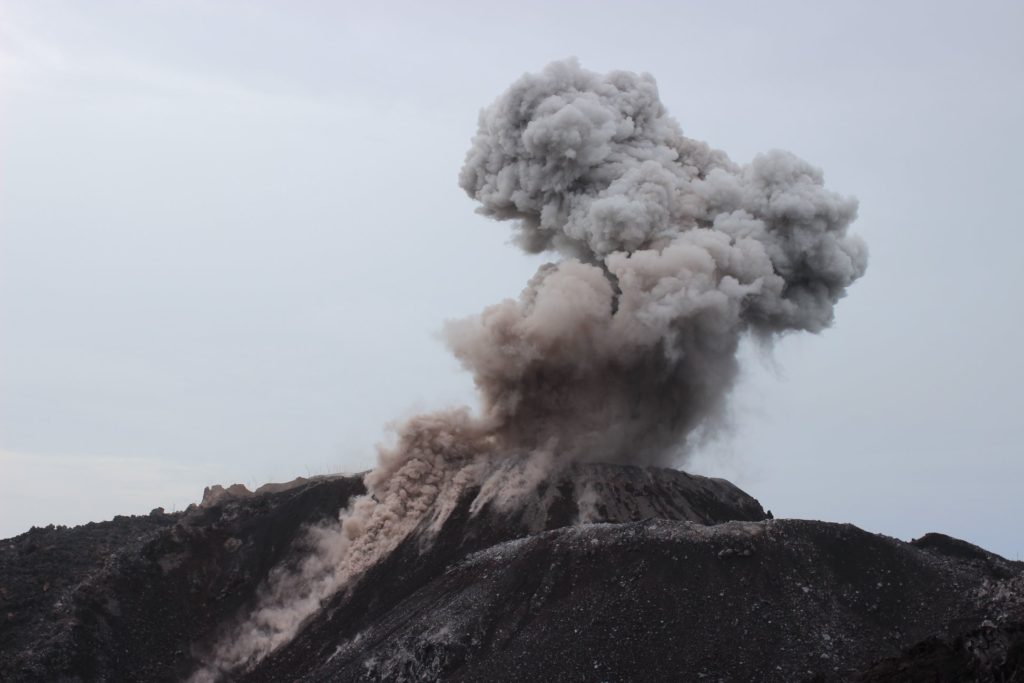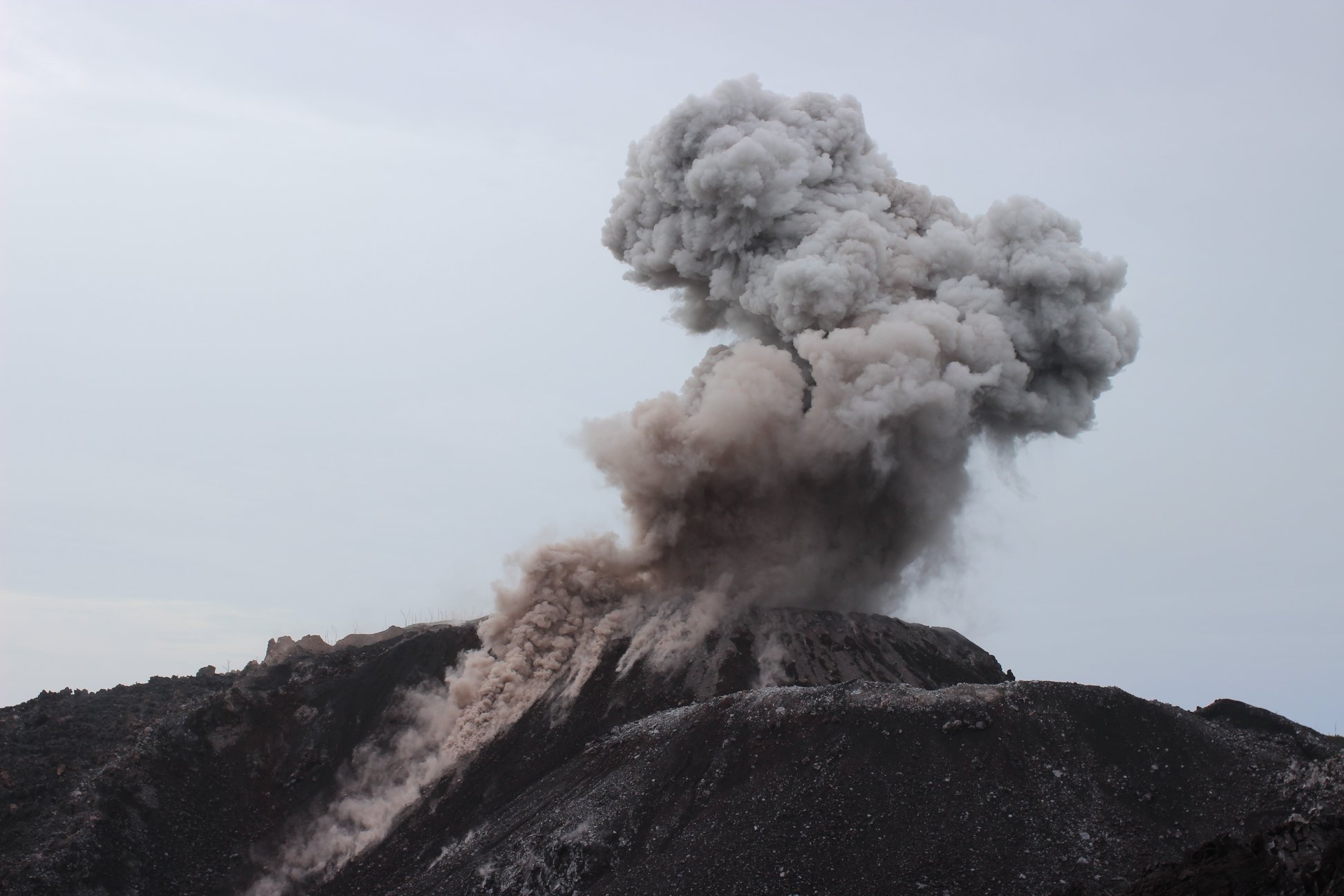 Volcanic Activity Summary :
Eruption with volcanic ash cloud at 02h42 UTC (11h42 local).
Volcanic Cloud Height :
Best estimate of ash-cloud top is around 6160 FT (1925 M) above sea level or 1920 FT (600 M) above summit. May be higher than what can be observed clearly. Source of height data: ground observer.
Other Volcanic Cloud Information :
Ash cloud moving to northwest. Volcanic ash is observed to be gray. The intensity of volcanic ash is observed to be thick.
Remarks :
Eruption recorded on seismogram with maximum amplitude 15 mm and maximum duration 63 second.
Source : Magma Indonésie.
Photo : Auteur inconnu.
Costa Rica , Rincon de la Vieja :
Latitude: 10.83
Length:-85.324
Altitude: 1,916 meters above sea level
Activity observed:
Since late yesterday afternoon, the tremor has been continuous, with dominant frequencies <3Hz and a significant amplitude. The low frequency tremor is discontinuous. Small events of low amplitude are recorded, sometimes without infrasound signal (9:30 a.m.), sometimes only with infrasound signal (0:15 a.m.), without visual observation.
Environmental conditions:
The wind blows towards the South-West. The volcano was cloudy with improvement in the morning.
Activity level: Attention (3)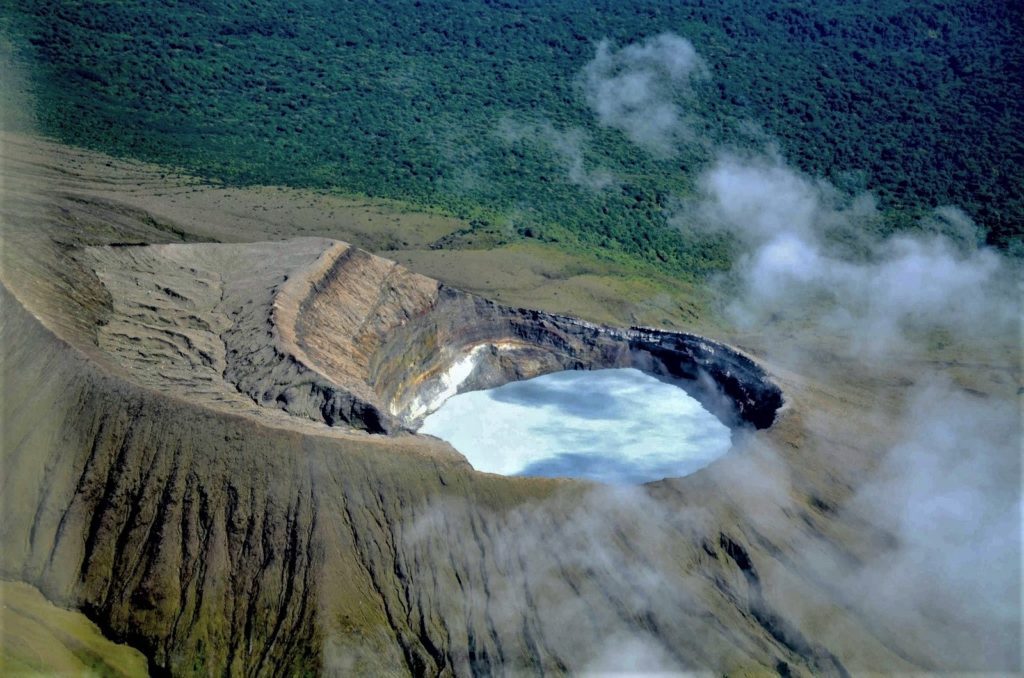 During this week, 13 eruptions and 11 phreatic exhalations were recorded. An increase in the magnitude of phreatic eruptions is observed during this week. Volcanic tremor remains with a wide frequency range and intense seismic amplitude. Volcano-tectonic activity is mainly maintained with distal events, however sporadic proximal volcano-tectonic events are also observed. Geodetic measurements detect an uplift of the base with contraction, as well as an uplift of more than 2 cm of the summit. This movement could change with the latest GPS calculations, but for now it is the most significant climb to the summit this year. During the previous week, an average SO2 flow of 68 ± 114 t/d was recorded.
Source : Ovsicori
Photo : Federico Chavarría-Kopper – Ovsicori
Alaska , Trident :
58°14'3″ N 155°6'9″ W,
Summit Elevation 3599 ft (1097 m)
Current Volcano Alert Level: ADVISORY
Current Aviation Color Code: YELLOW
Seismic activity near Trident Volcano remained elevated over the past day with numerous small earthquakes detected. Short-term increases in seismicity are common during periods of unrest at volcanoes and at this point does not represent a significant change. No activity was observed in mostly cloudy Satellite views over the past day.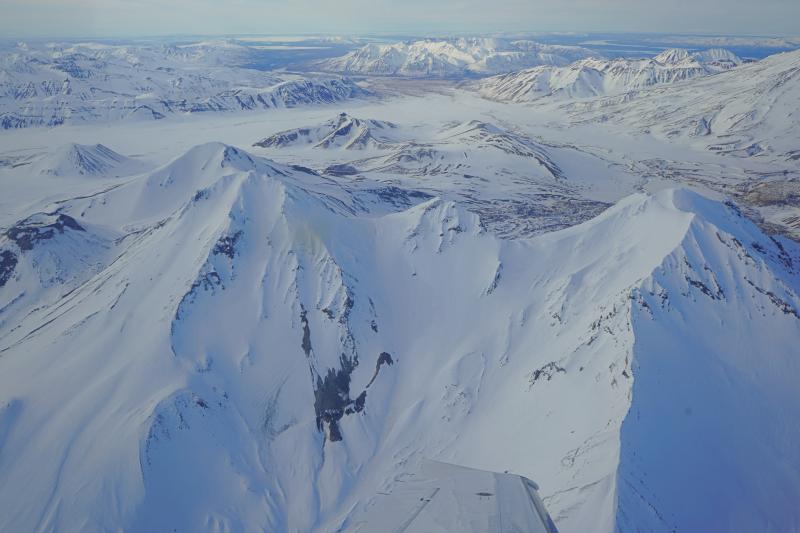 The current period of seismic unrest began on August 24, 2022. Increases in seismic activity have been detected previously at Trident Volcano and other similar volcanoes and did not result in eruptions. We expect additional shallow seismicity and other signs of unrest, such as gas emissions, elevated surface temperatures, and ground movement, to precede any future eruption if one were to occur.   AVO issued an Information Statement on July 25 providing a more detailed update on the volcanic unrest at Trident Volcano and the broader Katmai volcanic cluster .
Trident Volcano is monitored by local seismic sensors, web cameras, regional infrasound and lightning networks, and satellite data.
Source : AVO
Photo : Lopez, Taryn/ Alaska Volcano Observatory / University of Alaska Fairbanks, Geophysical Institute .