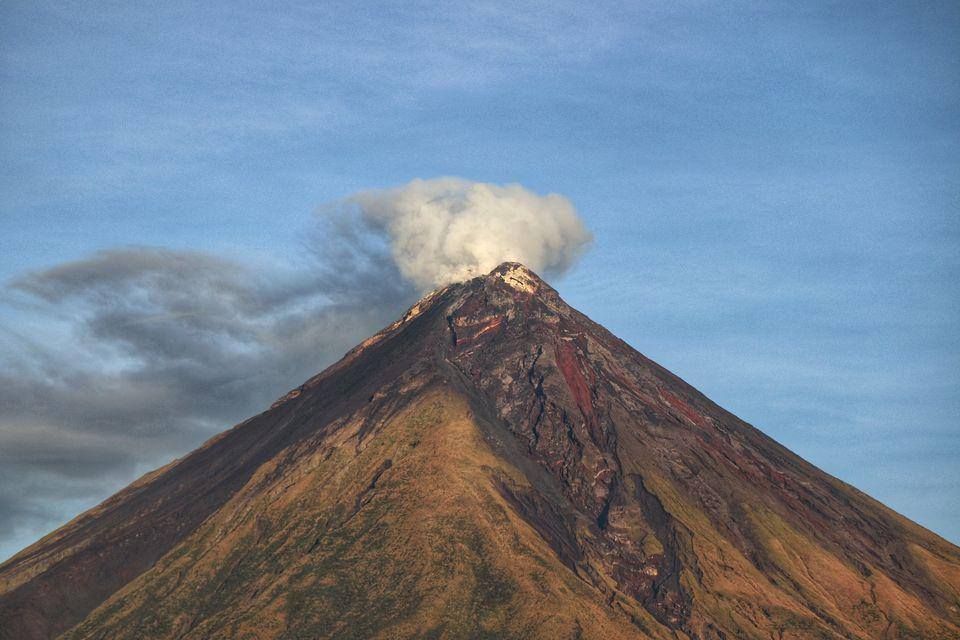 February 1 , 2021. EN . Philippines : Mayon , Indonesia : Raung , Guatemala : Santiaguito , Canary Islands : Cumbre Vieja .
February 01 , 2021 .
Philippines , Mayon :
MAYON VOLCANO BULLETIN: 01 February 2021 08:00 A.M.
Mayon Volcano's monitoring network recorded thirteen (13) volcanic earthquakes during the past 24-hour observation period. Moderate emission of white steam-laden plumes that crept downslope before drifting southwest was observed. Sulfur dioxide (SO2) emission was last measured at an average of 634 tonnes/day on 27 January 2021. Ground deformation data from continuous GPS monitoring indicate that the edifice is still inflated relative to July 2019 despite a period of general deflation since July-August 2020, and is undergoing short-term inflation since November 2020 except on the southwestern slope. Deflation of the edifice with short-term inflation of the northwestern slopes since December 2020 has also been recorded by electronic tilt monitoring.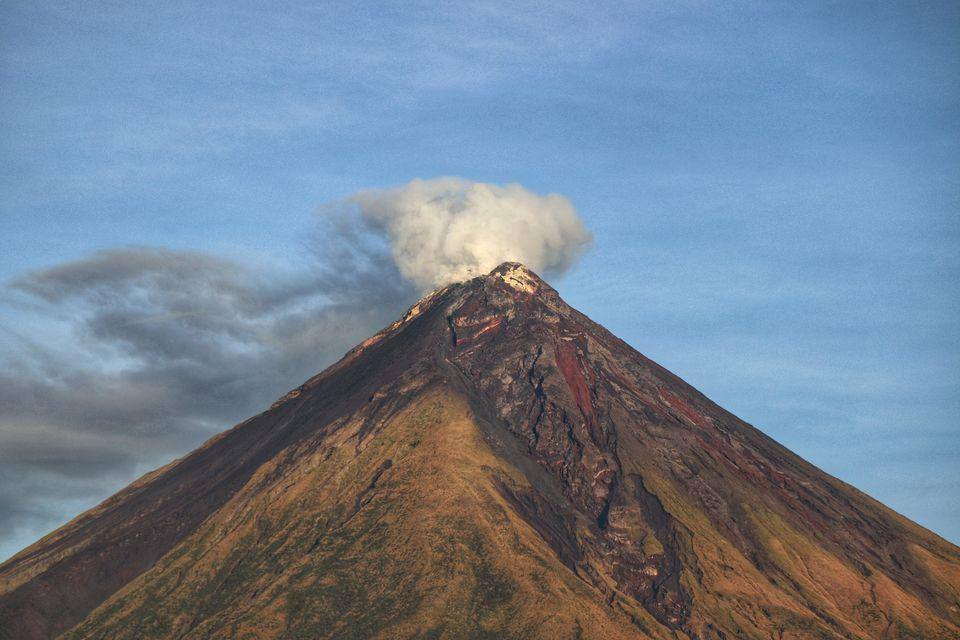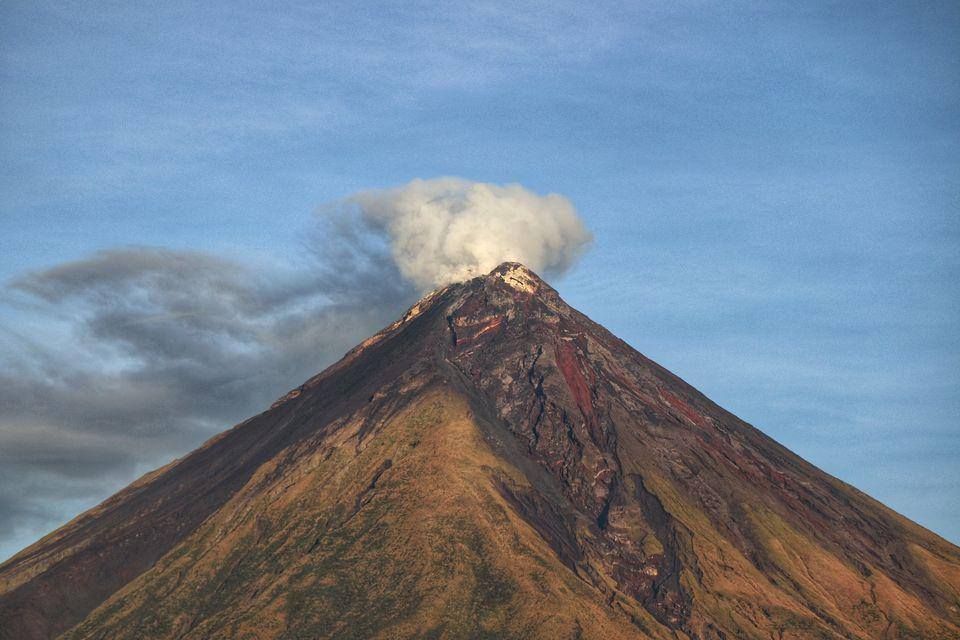 DOST-PHIVOLCS would like to remind the public that Mayon Volcano is at Alert Level 1, which means that it is at an abnormal condition. Although this means that presently no magmatic eruption is imminent, it is strongly advised that the public refrain from entering the 6-kilometer radius Permanent Danger Zone (PDZ) due to the perennial life-threatening dangers of rockfalls, landslides/avalanches at the middle to upper slope, sudden ash puffs and steam-driven or phreatic eruptions from the summit. Active stream/river channels and those identified as perennially lahar-prone areas on all sectors of the volcano should also be avoided especially during extreme weather conditions when there is heavy and prolonged rainfall.
DOST-PHIVOLCS maintains its close monitoring of Mayon Volcano and any new development will be communicated to all concerned stakeholders.
Source : Phivolcs .
Photo : Erickson Banzuela Balderama
Indonesia , Raung :
VOLCANO OBSERVATORY NOTICE FOR AVIATION – VONA.
Issued : February 01 , 2021
Volcano : Raung (263340)
Current Aviation Colour Code : ORANGE
Previous Aviation Colour Code : orange
Source : Raung Volcano Observatory
Notice Number : 2021RAU11
Volcano Location : S 08 deg 07 min 30 sec E 114 deg 02 min 31 sec
Area : East java, Indonesia
Summit Elevation : 10662 FT (3332 M)
Volcanic Activity Summary :
Eruption with volcanic ash cloud 06h50 UTC ( 13h50 Local Time ), Eruption and ash emission is continuing.
Volcanic Cloud Height :
Best estimate of ash-cloud top is around 12262 FT (3832 M) above sea level, may be higher than what can be observed clearly. Source of height data: ground observer.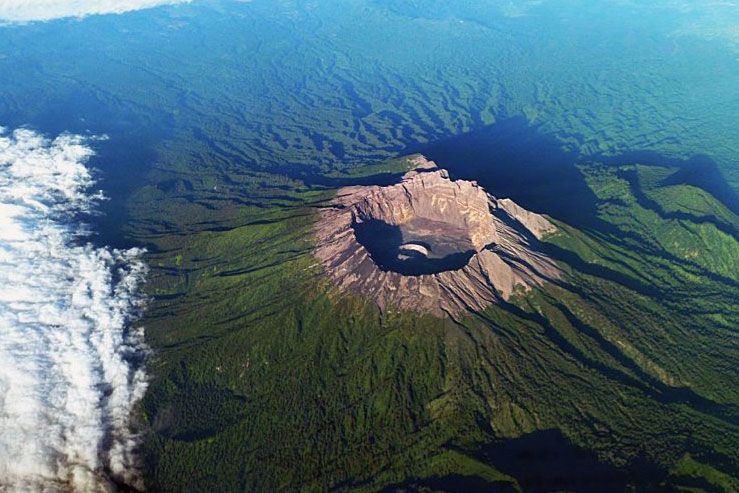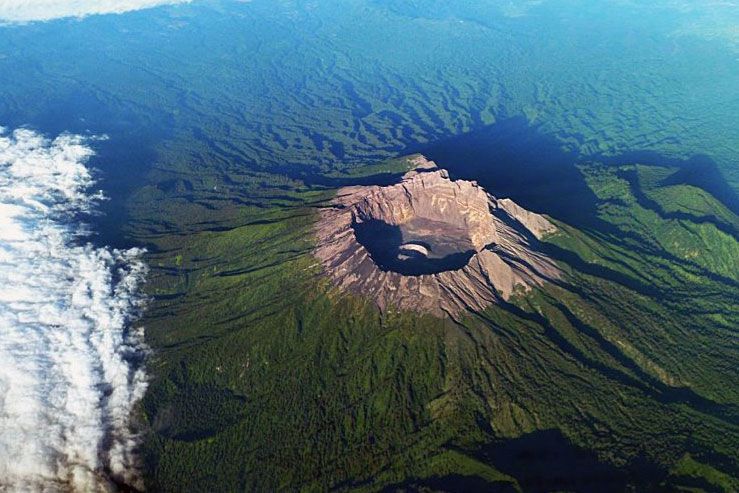 Other Volcanic Cloud Information :
Ash-cloud moving to east
Remarks :
Seismic activity is characterized by volcanic tremor.
Since January 20, 2021, non-harmonic tremors have been recorded, followed by deep volcanic earthquakes, accompanied by changes in height and color of the emission gas / ash column. Thus, since January 21, 2021, the activity level of G. Raung has been raised to level II (Waspada).
The volcano is clearly visible until it is covered in fog. Smoke from the crater was not observed. The weather is sunny to rainy, with weak to moderate winds in the northeast, east and south. An incandescence was observed and a roar was heard.
According to the seismographs of January 31, 2021, it was recorded:
190 non-harmonic tremors signals
Source : Magma Indonésie , PVMBG.
Photo : Paula Caiado.
Guatemala , Santiaguito :
Atmospheric conditions: Clear.
Wind: South-East at 5 k / h.
Precipitation: 0.0 mm.
ACTIVITY:
The crater of the Caliente dome emits a white fumarole mainly of water vapor. Weak and moderate explosions, accompanied by gray ash, were observed at an altitude of 300 to 3,200 meters above sea level (9,842 to 10,492 feet), which the wind shifts in a westerly direction.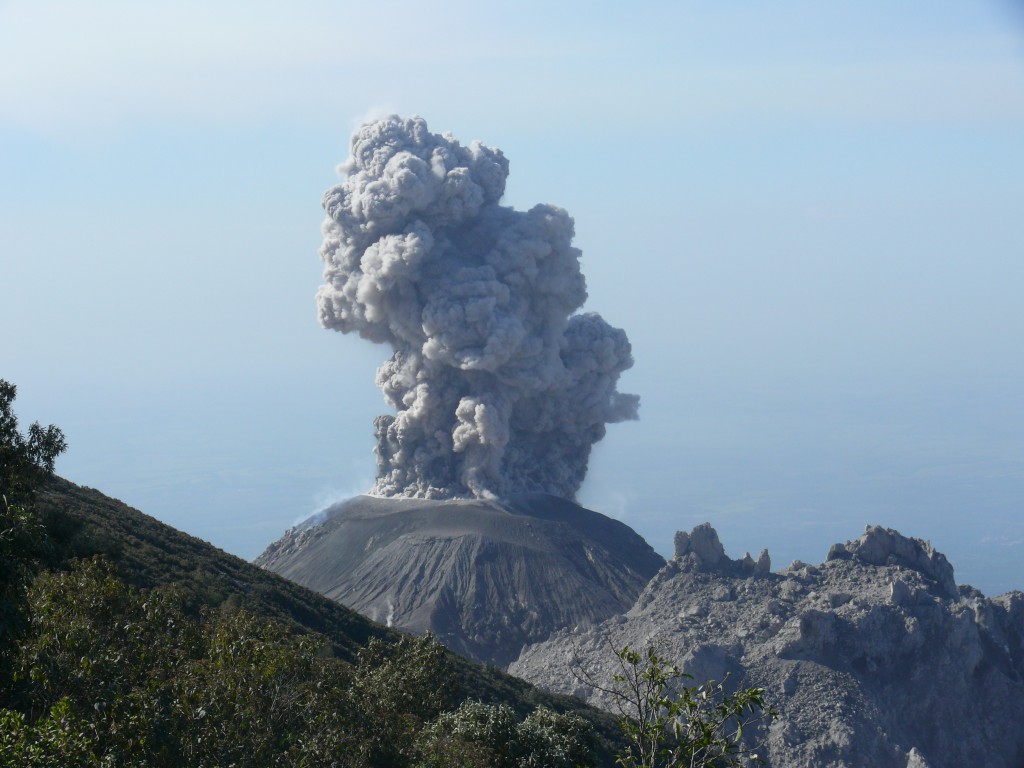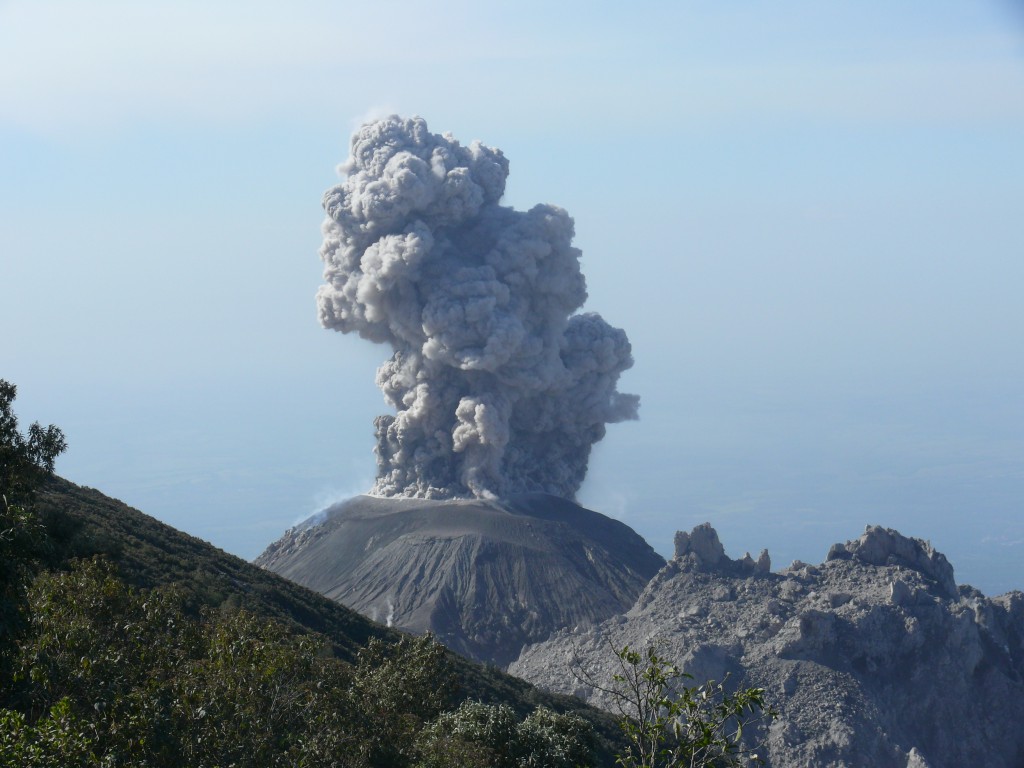 Ash falls are reported in farms in the West zone and in Aldeas de San Marcos and Loma Linda Palajunoj. As indicated since the last bulletin, the Santiaguito maintains a continuous extrusion of volcanic material, accompanied by abundant avalanches of boulders and ash, which are channeled mainly on the western and southwest flanks, reaching the base of the cone where the materials are deposited. Due to this activity there is a probability of generating moderate to strong pyroclastic fluxes, so one should not stay near or inside the river beds near the slopes of the volcano. So far, no lava flow has been generated. (The recommendation of special bulletin 121-2020 is maintained).
Source : Insivumeh
Photo : ASI
Canaries Islands , Cumbre Vieja :
Update of the information on the new seismic swarm of the Cumbre Vieja volcano (La Palma, Canary Islands).
Since 04:11 a.m. (Canary Island time) on January 31, 2021, the Red Sísmica Canaria de l 'Instituto Volcanológico de Canarias (INVOLCAN), has recorded a new seismic swarm of low magnitude, on the volcano of Cumbre Vieja. Among the many seismic events detected, 96 of them were located by the Canary Islands seismic network in La Palma until 5:59 p.m. (Canary Island time) on January 31, 2021. The hypocenters are located under the western slope of the Cumbre Vieja volcano at depths between 15 and 20 km. The maximum magnitude observed was m1.8. The figure shows the epicenters of this new swarm in red and the recorded seismicity located on the Cumbre Vieja volcano over the past 3 years in black.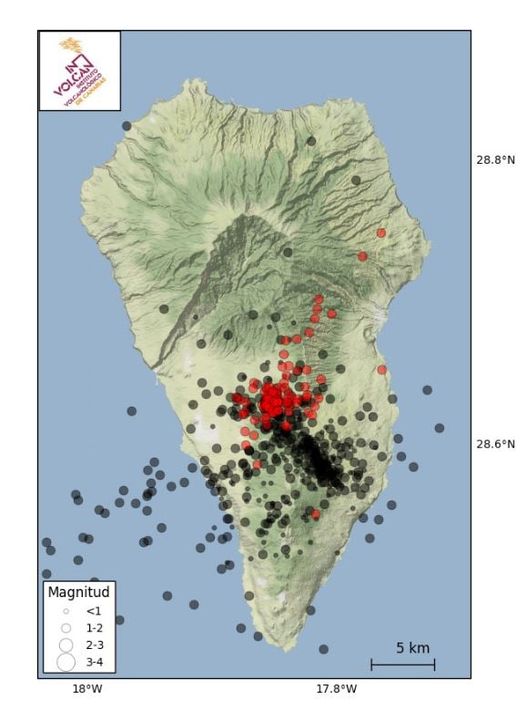 This new seismic swarm poses no danger to residents and visitors to La Palma given the low magnitude and depth of the earthquakes. Remember that the Volcanic Alert Level is in the GREEN position. In the short and medium term, no significant change in volcanic activity is expected on Cumbre Vieja, which since 2017 has experienced 8 seismic swarms, including the one that started on January 31, 2021 (1 in 2017, 1 in 2018, 5 in 2020 and 1 in 2021).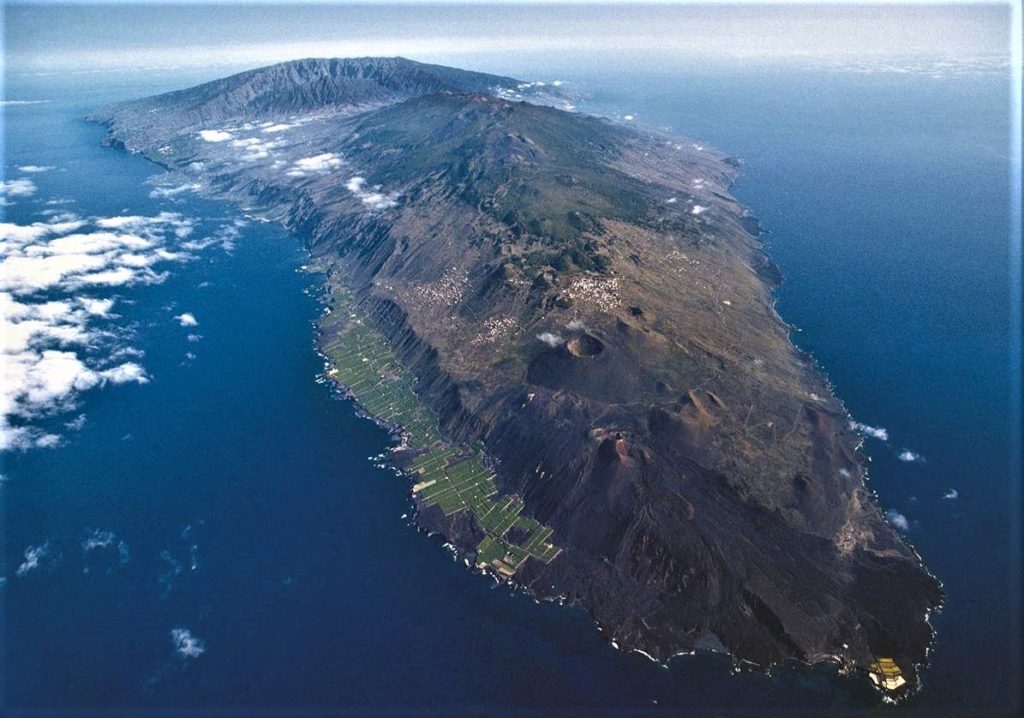 In recent years, no significant horizontal and vertical displacement has been recorded via the Canary Islands GPS network in La Palma; therefore, no soil deformation was observed on Cumbre Vieja. Regarding the geochemical program for monitoring the volcanic activity of Cumbre Vieja, it is worth highlighting the observation of significant changes in the diffuse emission of hydrogen into the atmosphere by the Cumbre Vieja volcano linked to recent seismic swarms, as well as 'an upward trend in the diffuse flux of carbon dioxide at the LP04 geochemical station, operational since 2005 to strengthen the geochemical monitoring for the monitoring of the Cumbre Vieja volcano.
INVOLCAN will continue to inform about the evolution of this new seismic swarm on the Cumbre Vieja volcano.
Source : Involcan
Photos : Involcan , Sergio Socorro .