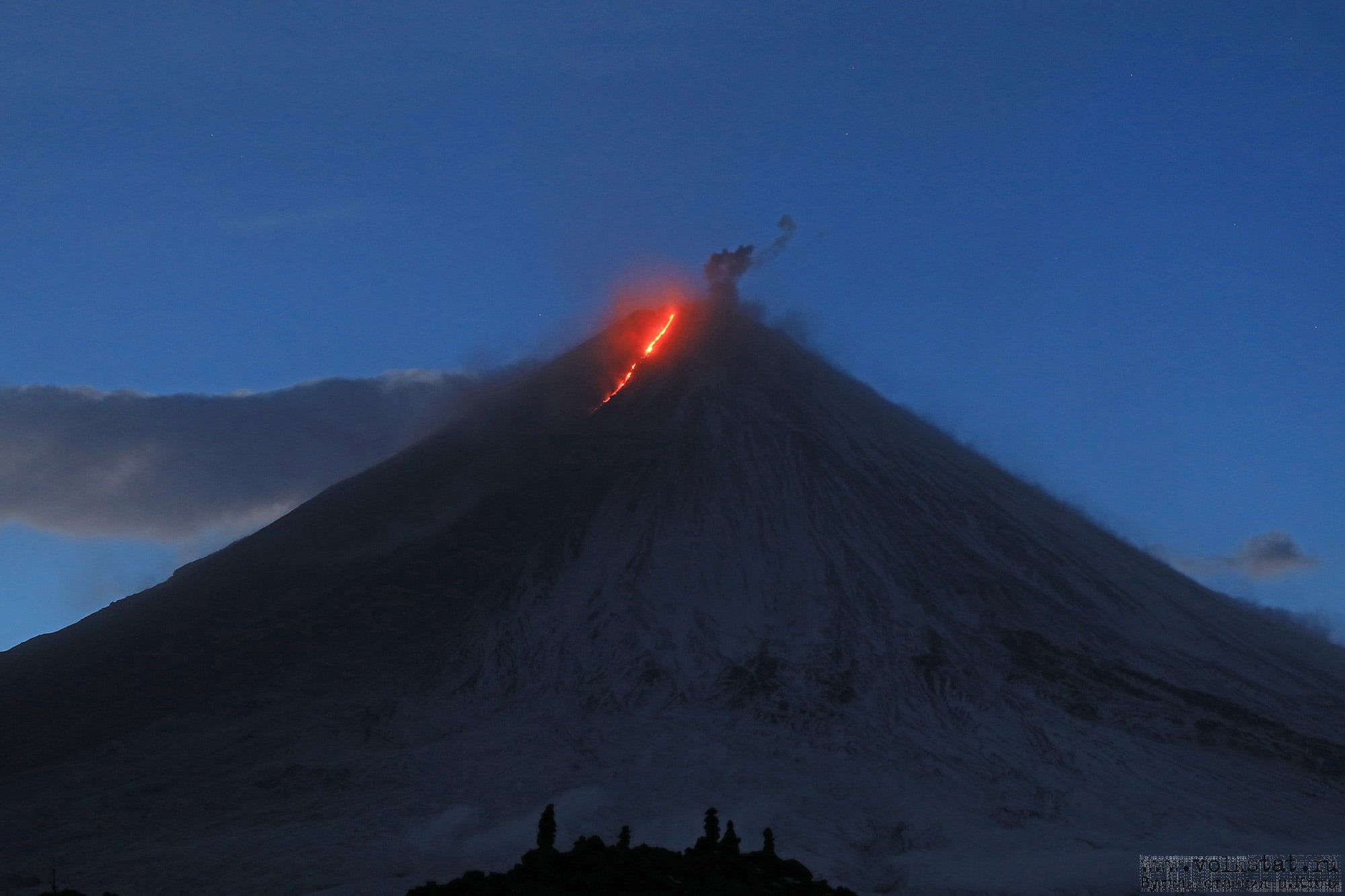 October 10, 2020. EN . Indonesia : Slamet , Kamchatka : Klyuchevskoy , Alaska : Pavlof , Mexico : Popocatepetl .
October 10 , 2020 .
Indonesia , Slamet :
Lowering of the Status of the Slamet volcano, October 09, 2020.
The results of the evaluation of the activity of the Slamet volcano – Central Java Province until October 9, 2020 are as follows:
Introduction:
The Slamet volcano (G. Slamet) is a cone-shaped stratovolcano with a maximum height of 3432 meters above sea level. Geographically, G. Slamet is located at the position of 7o 14 '30 « South latitude and 109o 12 » 30 « East longitude. G. Slamet's activity level has been Level I (Normal) since 9 September 2015. The last volcanic activity of G. Slamet occurred from March to August 2014, in the form of an increase in activity followed by an eruption resulting in emissions of materials, ash and explosion of incandescent materials around the crater (Strombolian type).
On August 9, 2019, G. Slamet's activity level changed from level I (normal) to level II (WASPADA) after observing a significant increase in seismic activity and deformation, but visually there is no had no signs of a rash.
The monitoring of the volcanic activity of G. Slamet was carried out from the PGA post of G. Slamet in the village of Gambuhan, district of Pulosari, Pemalang Regency, about 8.5 km north of the summit of Mount Slamet.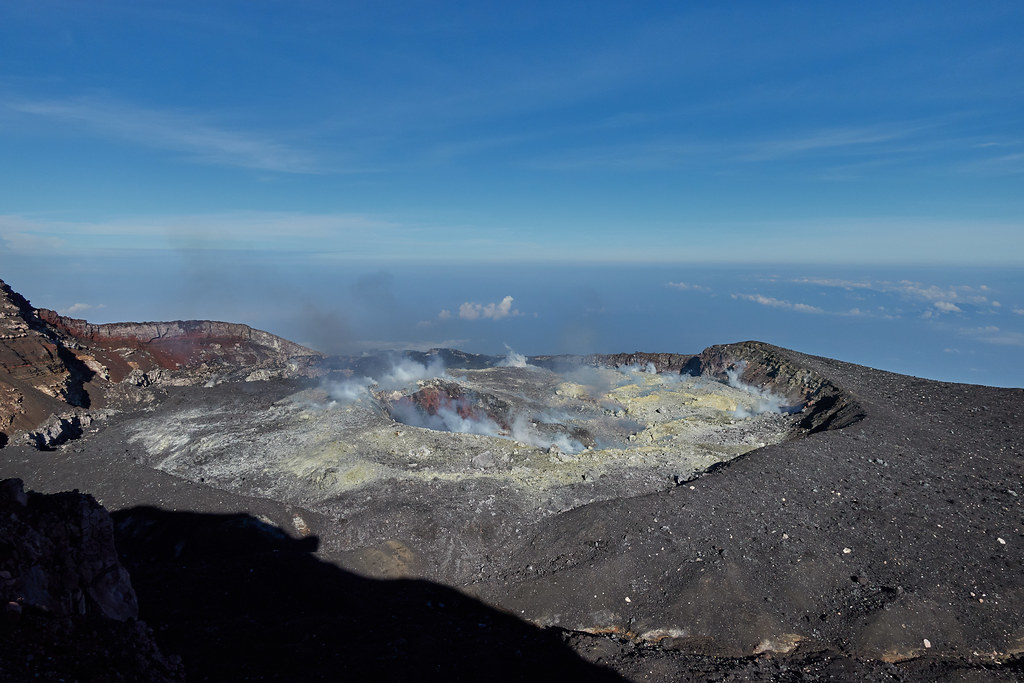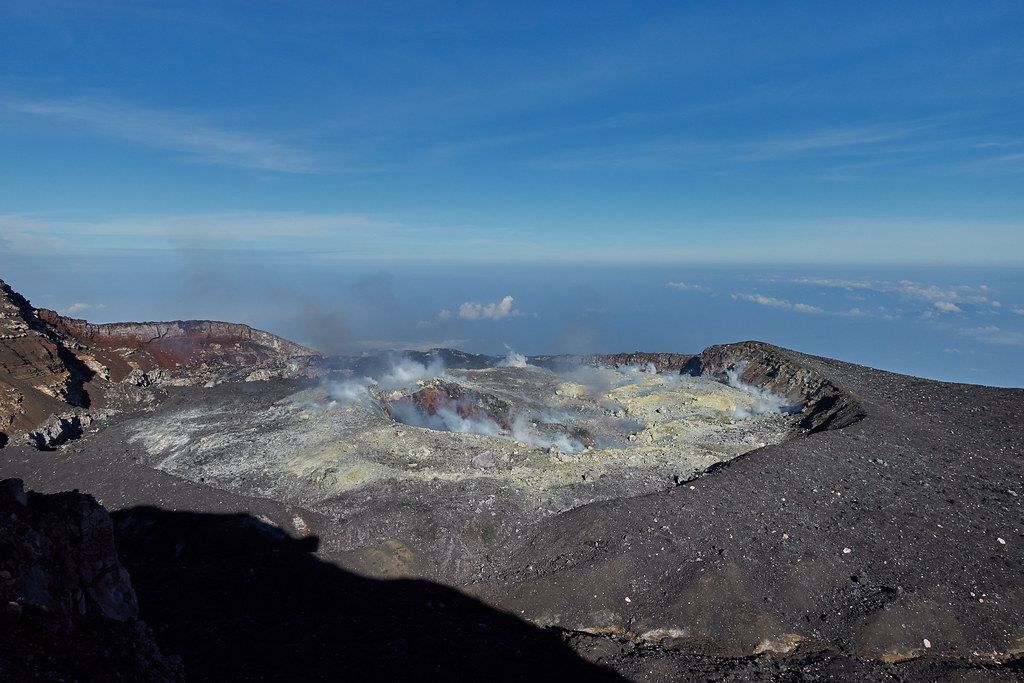 Observation data
1. Visual
Visual observations of the Slamet volcano for the period from Tuesday, September 1 to Wednesday, October 9, 2020, generally noted sunny weather, then covered with fog and rain. with weak winds then strong to the east, south and west. The air temperature is around 21.1 ° to 24.0 ° C. The volcano is clearly visible until it is covered with fog. The crater emits white smoke with low to thick intensity, ranging from 25 to 100 meters above the summit.
2. Instrumental
The earthquakes recorded during the period of September 1 to 30, 2020 are as follows: 1211 emission earthquakes and 14 times distant tectonic earthquakes
The earthquakes recorded during the period from October 1 to 9, 2020 are as follows: 301 emission earthquakes and 3 distant tectonic earthquakes.
Seismicity is still dominated by emission earthquakes. Seismic activity over the past two weeks has decreased significantly, as indicated by a decrease in the number of emissions and earthquakes that tend to gradually disappear.
Seismic energy is still fluctuating but in general it has started to decline and is at normal levels.
Deformation measurements, in particular from inclinometer data from Bambangan station (located on the upper slope of the eastern part of Mount Slamet) show an increase that indicates swelling in the upper body of Mount Slamet, interpreted in relation to surface activity as indicated by shallow volcanic activity. Meanwhile, the inclinometer at Cilik station (located north of Mount Slamet) tends to be flat, indicating that there is no change in deformation.
The hot spring temperature (MAP) measurement shows a fluctuation in the temperature of the MAP in the Guci area, but it is relatively stable.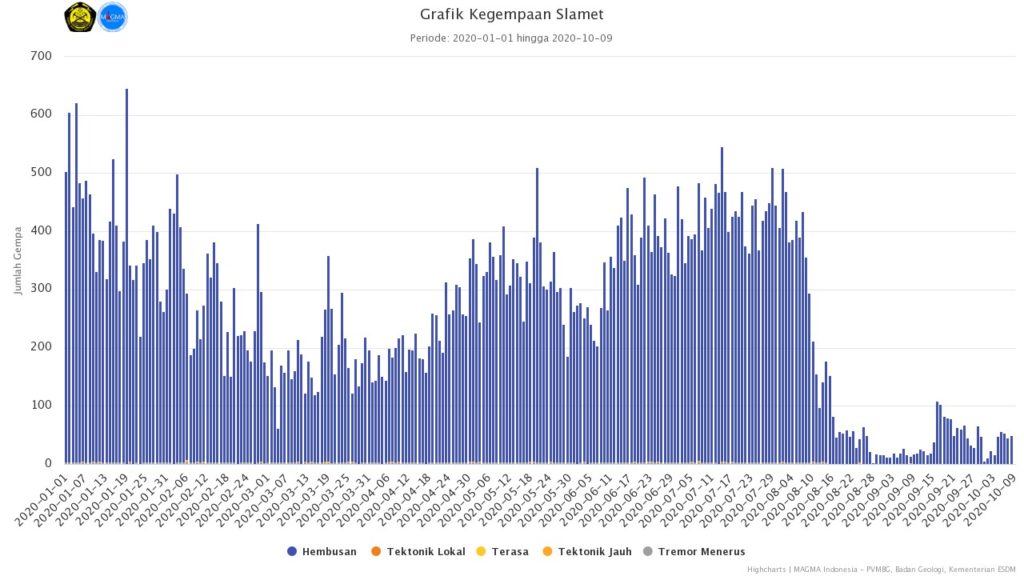 3. Potential danger
The potential danger that may arise at this time is a phreatic eruption without any obvious volcanic symptoms, accompanied by an explosion of incandescent material around the peak. The phreatic eruptions and ash rains around the crater have the potential to occur without any significant volcanic symptoms. The potential for lahar formation can come from ash deposits / eruption material and heavy precipitation.
4. Conclusion
Based on the results of visual and instrumental monitoring, the activity level of G. Slamet is considered to have significantly decreased and can be lowered from level II (WASPADA) to level I (normal) from October 9. 2020 at 12:00 p.m.
Source : PVMBG
Photo : Vinchel Budihardjo.
Kamchatka , Klyuchevskoy :
VOLCANO OBSERVATORY NOTICE FOR AVIATION (VONA).
Issued: October 09 , 2020
Volcano: Klyuchevskoy (CAVW #300260)
Current aviation colour code: ORANGE
Previous aviation colour code: orange
Source: KVERT
Notice Number: 2020-188
Volcano Location: N 56 deg 3 min E 160 deg 38 min
Area: Kamchatka, Russia
Summit Elevation: 15580 ft (4750 m)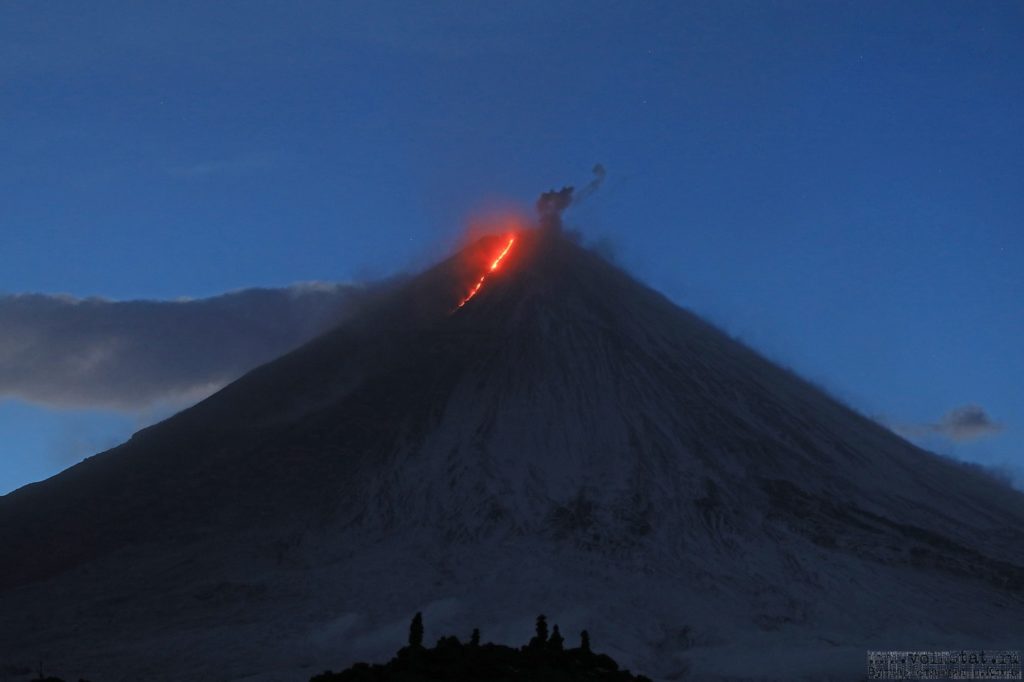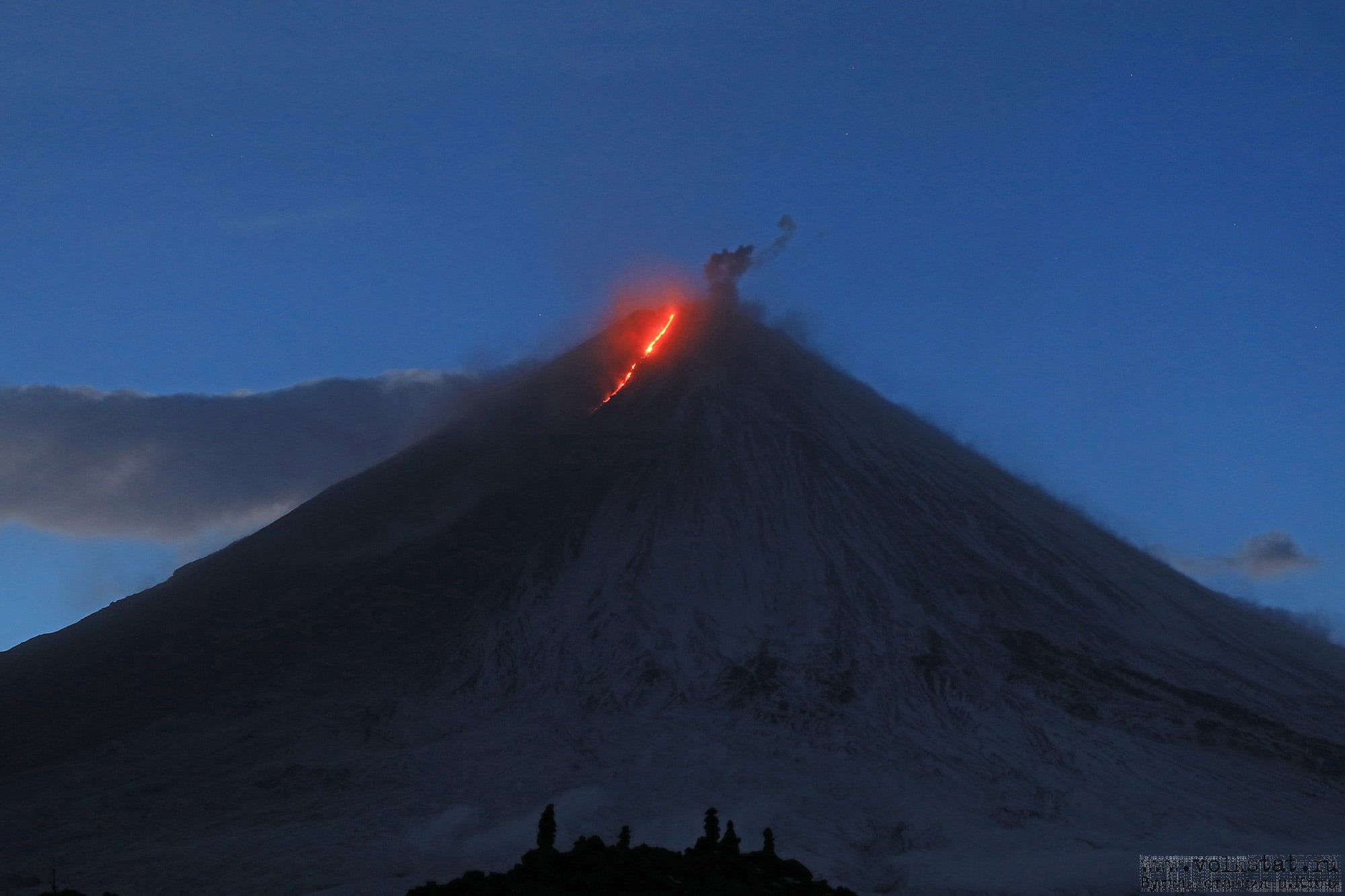 Volcanic Activity Summary:
A moderate explosive-effusive eruption of the volcano continues, the Strombolian and gas-steam activity with some amount of ash is observing. The lava flow continues to move along Apakhonchich chute on the southeastern volcanic flank. Satellite data showed a ash plume to extending to the southeast of the volcano.
This eruption of the volcano continues. Ash explosions up to 19,700-23,000 ft (6-7 km) a.s.l. could occur at any time. Ongoing activity could affect low-flying aircraft.
Volcanic cloud height: 16400 ft (5000 m) AMSL
Other volcanic cloud information:
Distance of ash plume/cloud of the volcano: 56 mi (90 km)
Direction of drift of ash plume/cloud of the volcano: ESE / azimuth 117 deg
Time and method of ash plume/cloud determination: 20201009/0440Z – Himawari-8
Source : Kvert .
Photo : Alexey Demyanchuk via Shérine France.
Alaska , Pavlof :
55°25'2″ N 161°53'37 » W,
Summit Elevation 8261 ft (2518 m)
Current Volcano Alert Level: ADVISORY
Current Aviation Color Code: YELLOW
There were no signs of unrest over the past week. Seismicity remains very low and satellite and web camera observations showed typical minor steaming from the summit during periods of clear weather. A high-resolution satellite image from this week shows snow accumulation in the summit crater, suggesting that hot degassing is at very low levels.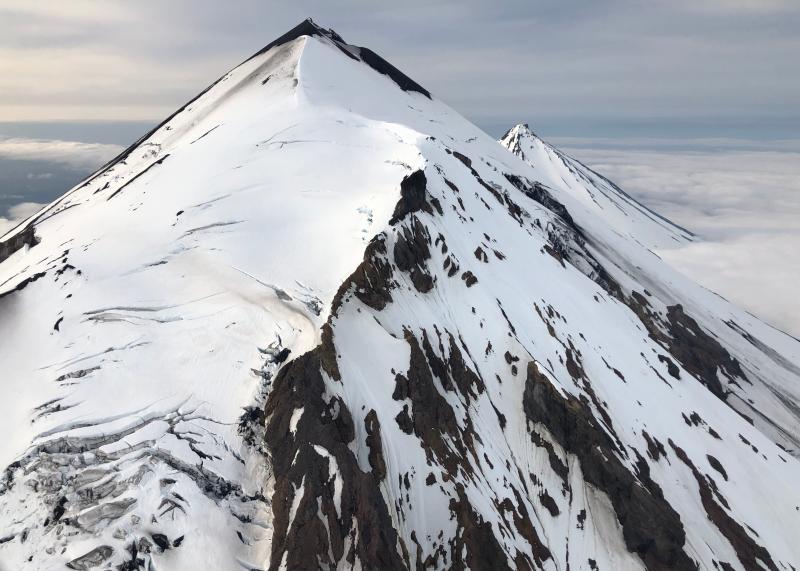 Pavlof Volcano, as viewed from the southwest, with Pavlof Sister in the background.
The level of unrest at Pavlof can change quickly and the progression to eruptive activity with ash emissions and lava fountaining can occur with little or no warning. Pavlof is one of the most frequently active volcanoes in Alaska and last erupted in March 2016. Periods of quiescence followed by renewed unrest and ash emissions are common at Pavlof. AVO continues to monitor Pavlof closely and will provide any new information about the status of the volcano when or if it becomes available.
Source : AVO
Photo : Fee, David.
Mexico , Popocatepetl :
October 09, 11:00 a.m. (October 09, 4:00 p.m. GMT)
During the last 24 hours, according to the monitoring systems of the Popocatépetl volcano, 143 exhalations have been identified, accompanied by emissions of volcanic gases and sometimes light amounts of ash. In addition, 222 minutes of tremor were recorded.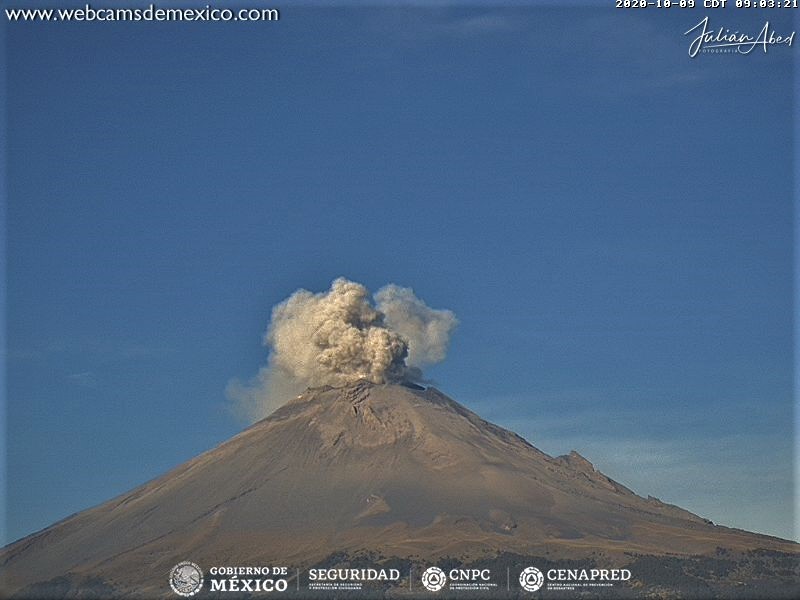 During the night and today in the morning, a slight emission of water vapor, gas and small amounts of ash was observed, dispersing towards the west.
CENAPRED urges not to approach the volcano and in particular the crater, because of the danger posed by the fall of ballistic fragments and, in the event of heavy rains, to stay away from the bottom of the ravines because of the danger of mudslides and debris.
The Popocatépetl volcanic traffic light is in YELLOW PHASE 2.
Source : Cenapred .
Photo : Webcamdemexico