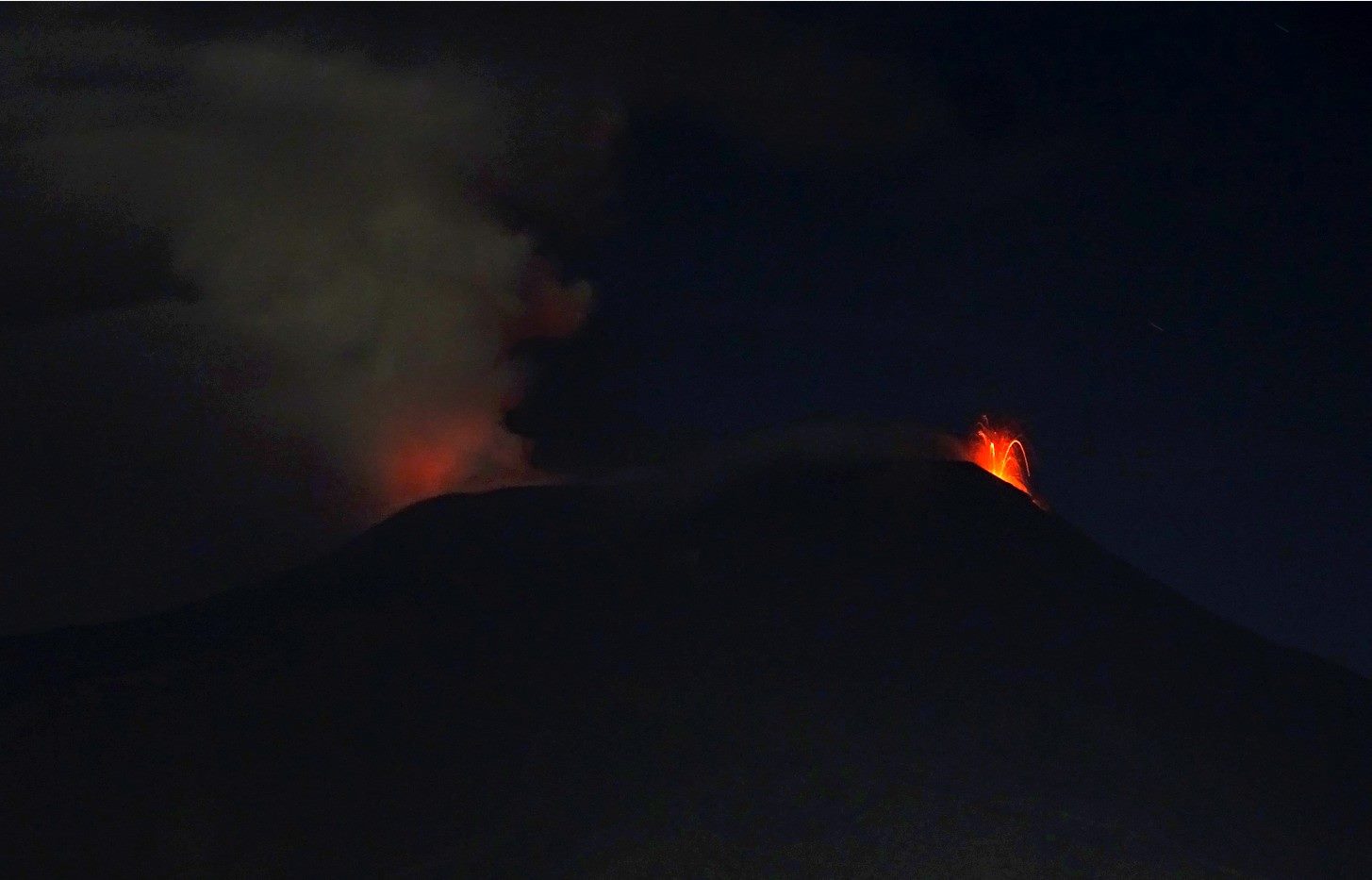 August 23 , 2018. EN. Alaska : Cleveland , Japan : Kuchinoerabujima , Colombia : Galeras , Indonesia : Anak Krakatau , Italy / Sicily : Etna.
August 23 , 2018.
Alaska , Cleveland :
AVO/USGS Volcanic Activity Notice
Current Volcano Alert Level: ADVISORY
Previous Volcano Alert Level: WATCH
Current Aviation Color Code: YELLOW
Previous Aviation Color Code: ORANGE
Issued: Wednesday, August 22, 2018, 11:45 AM AKDT
Source: Alaska Volcano Observatory
Notice Number:
Location: N 52 deg 49 min W 169 deg 56 min
Elevation: 5676 ft (1730 m)
Area: Aleutians
Volcanic Activity Summary: The Aviation Color Code is being reduced to Yellow and the Volcano Alert Level to Advisory at Cleveland volcano. Minor explosive activity was last observed in late July and since that time there has been no evidence of lava extrusion in the summit crater. Elevated surface temperatures in the summit crater continue to be observed during periods of clear weather, but are interpreted to be due to hot degassing. This is typical of Cleveland volcano and indicates that low-level unrest continues.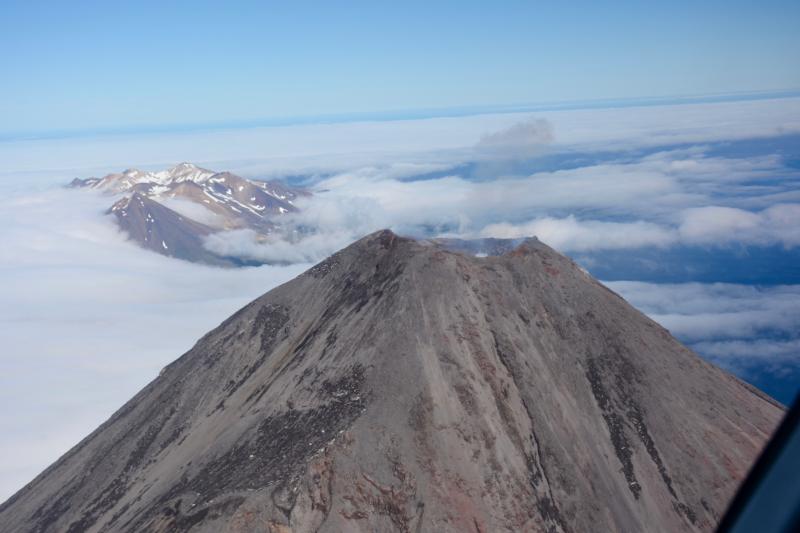 Occasional, short duration explosive activity with minimal to no precursory signals is common at Cleveland volcano, and explosions may occur without warning. Explosions typically produce relatively small volcanic ash clouds that dissipate within hours; however, more significant ash emissions may occur as they have in the past.
Cleveland volcano is monitored by only two seismic stations, which restricts AVO's ability to detect precursory unrest that may lead to an explosive eruption. Rapid detection of an ash-producing eruption may be possible using a combination of seismic, infrasound, lightning, and satellite data.
Recent Observations:
[Volcanic cloud height] None
[Other volcanic cloud information] n/a
Source : AVO
Photo : Power, John , 25 Juillet 2016.
Japan , Ryukyu Islands , Kuchinoerabujima :
30.443°N, 130.217°E
Elevation 657 m
JMA reported that earthquakes at Kuchinoerabujima's Shindake Crater typically occur at shallow levels, though on 15 August a swarm of deep volcanic earthquakes was recorded, prompting JMA to raise the Alert Level to 4 (on a scale of 1-5).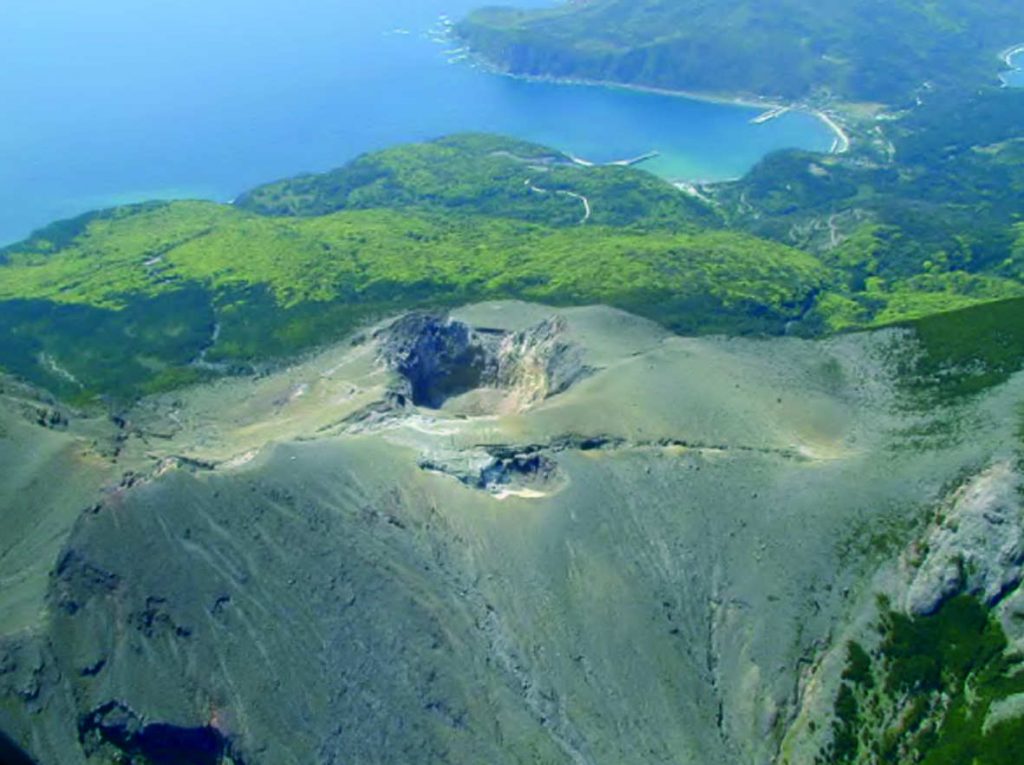 The earthquake hypocenters were about 5 km deep, below the SW flanks of Shindake, and the maximum magnitude was 1.9. They occurred at about the same place as the swarm that occurred just before the May 2015 eruption. Sulfur dioxide emissions had been increasing since the beginning of August; they were 1,600, 1,000, and 1,200 tons/day on 11, 13, and 17 August, respectively. No surficial changes in gas emissions or thermal areas were observed during 16-20 August
Source: Agence météorologique japonaise (JMA) , GVP.
Colombia , Galeras :
Subject: Weekly Activity Bulletin of Galeras Volcano
The level of activity of the volcano continues at the level:
YELLOW LEVEL ■ (III): CHANGES IN THE BEHAVIOR OF VOLCANIC ACTIVITY.
Following the activity of the GALERAS volcano, the COLOMBIAN GEOLOGICAL SERVICE informs that:
Between 14 and 20 August 2018, the seismic activity of the Galeras volcano continued with low levels of occurrence and energy. The predominant seismicity being that associated with the fracturing of the rocks of the volcanic building and most of it was located in the North-East of the main crater with a maximum epicentral distance of 7.8 km and a depth of 6 km. The earthquake that occurred on August 15 at 17:03 was located 15.7 km southwest of the volcano with a depth of 12.3 km and a local magnitude of 2.3, and was not reported as feeling.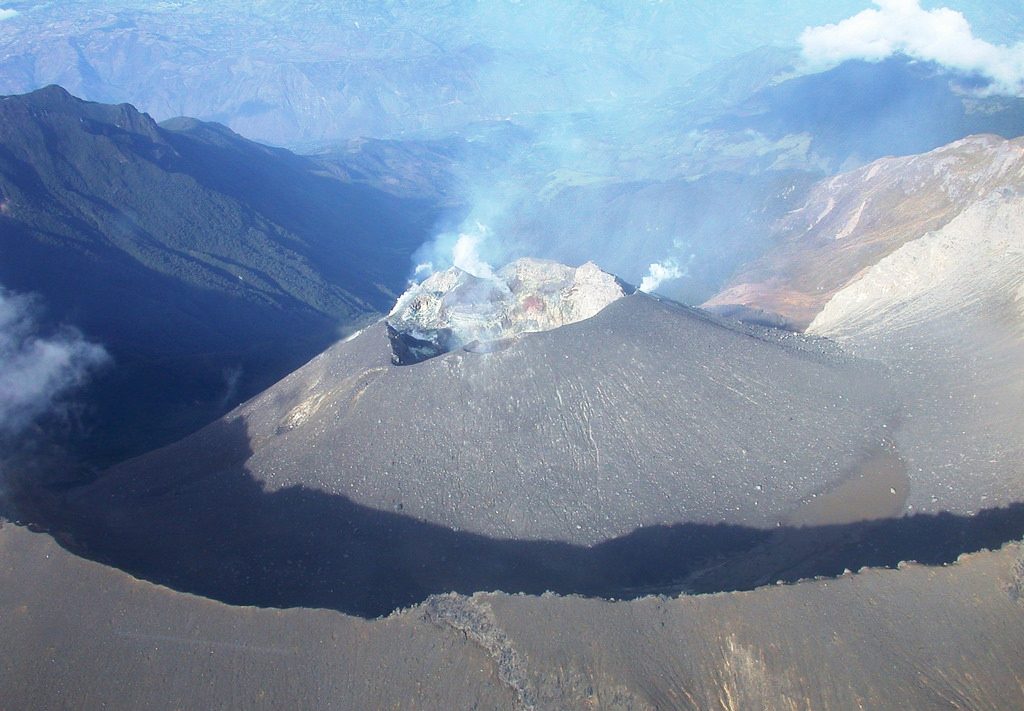 The weather conditions allowed the observation of gas emissions in the atmosphere for days 14, 16, 18 and 19 August, these emissions were of low height, low pressure, white color and with a dispersion direction following that preferential winds.
The other parameters of the geophysical and geochemical type of volcanic monitoring of Galeras do not record any variations showing a change in the activity level of the volcano.
The COLOMBIAN GEOLOGICAL SERVICE remains attentive to the evolution of the volcanic phenomenon and will continue to inform in a timely manner the observed changes
Source : SGC
Indonesia: Anak Krakatau :
VOLCANO OBSERVATORY NOTICE FOR AVIATION – VONA.
Issued: August 22 , 2018.
Volcano: Anak Krakatau (262000)
Current Aviation Colour Code: ORANGE
Previous Aviation Colour Code: orange
Source: Anak Krakatau Volcano Observatory
Notice Number: 2018KRA32
Volcano Location: S 06 deg 06 min 07 sec E 105 deg 25 min 23 sec
Area: Lampung, Indonesia
Summit Elevation: 976 FT (305 M)
Volcanic Activity Summary:
Eruption with ash clouds at 10:47 UTC (17:47 local time). The eruption lasted for 35 seconds. Eruption and ash emission is continuing.
Volcanic Cloud Height:
Best estimate of ash-cloud top is around 1936 FT (605 M) above sea level, may be higher than what can be observed clearly. Source of height data: ground observer.
Other Volcanic Cloud Information:
Ash-cloud moving to north.
Remarks:
Eruption recorded on seismogram with maximum amplitude 41 mm and maximum duration 35 second.
Level of Activity at Level II (WASPADA). G. Anak Krakatau (305 m above sea level) has experienced an increase in volcanic activity since 18 June 2018.
Since yesterday and until this morning, the volcano was clearly visible until it was covered with fog. The main smoke of the crater is white with a high intensity of 50 m. The wind is blowing weakly towards North and South.
According to the seismographs of August 22, 2018, it was recorded:
112 earthquakes of eruption
54 emission earthquakes
12 shallow volcanic earthquakes
1 deep volcanic earthquake.
3 harmonic earthquakes
Continuous tremor with an amplitude of 1 to 5 mm (dominant value 2 mm)
Recommendations:
People / tourists are not allowed to approach the crater within 2 km
Source : Magma Indonésie , PVMBG.
Video : Oystein Lund Andersen ( www.oysteinlundandersen.com/ )
Italy / Sicily , Etna :
Etna wakes up slowly …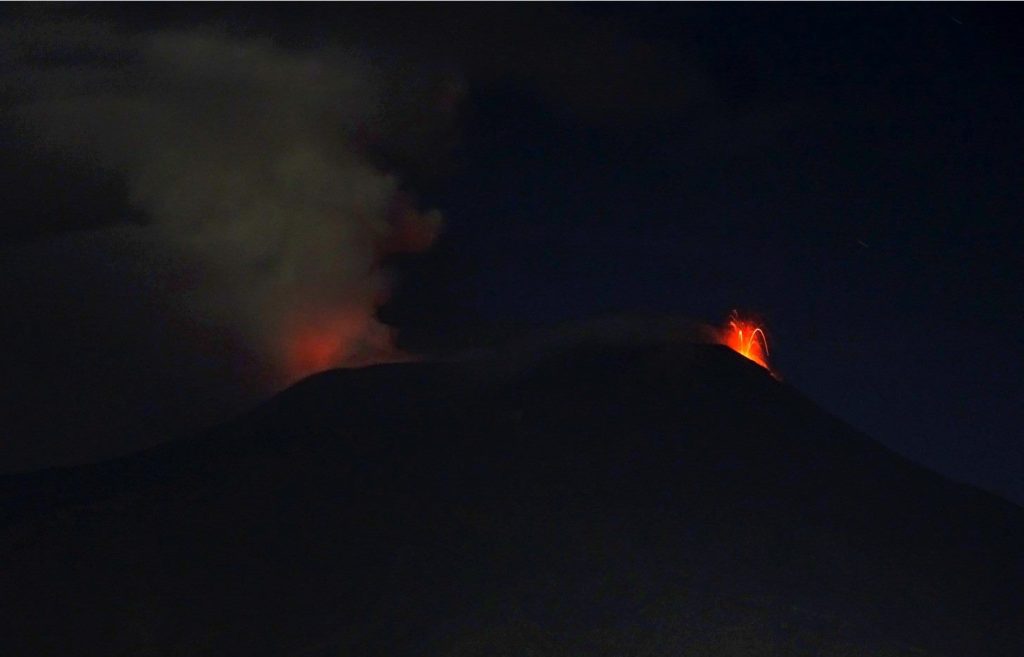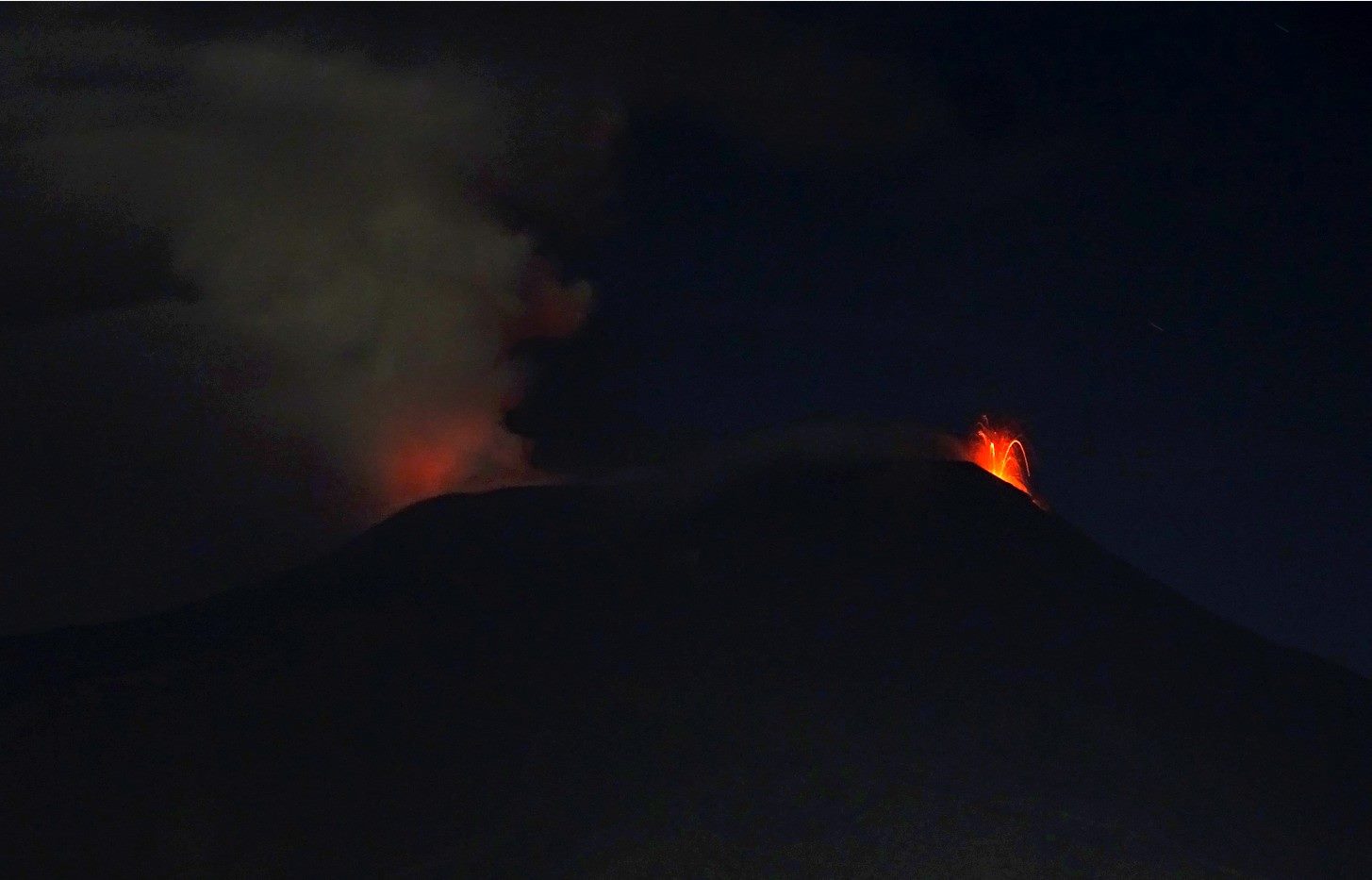 Here is Etna seen from my home tonight. The strong lightning of the crater of Bocca Nuova continues, and sometimes even « u puttusiddu » of the new crater of the South-East – a small mouth formed at the end of November on the east side of the new South-East – (in the photo to the right) ). August 22, 2018
Source : Boris Behncke