August 22 , 2018. EN. Kamchatka : Ebeko , Colombia : Chiles / Cerro Negro , Hawai : Kilauea , Guatemala : Pacaya .
August 22 , 2018.
Kamchatka , Ebeko :
VOLCANO OBSERVATORY NOTICE FOR AVIATION (VONA).
Issued: August 21 , 2018 .
Volcano:Ebeko (CAVW #290380)
Current aviation colour code:ORANGE
Previous aviation colour code:orange
Source:KVERT
Notice Number:2018-73
Volcano Location:N 50 deg 41 min E 156 deg 0 min
Area:Northern Kuriles, Russia
Summit Elevation:3791.68 ft (1156 m)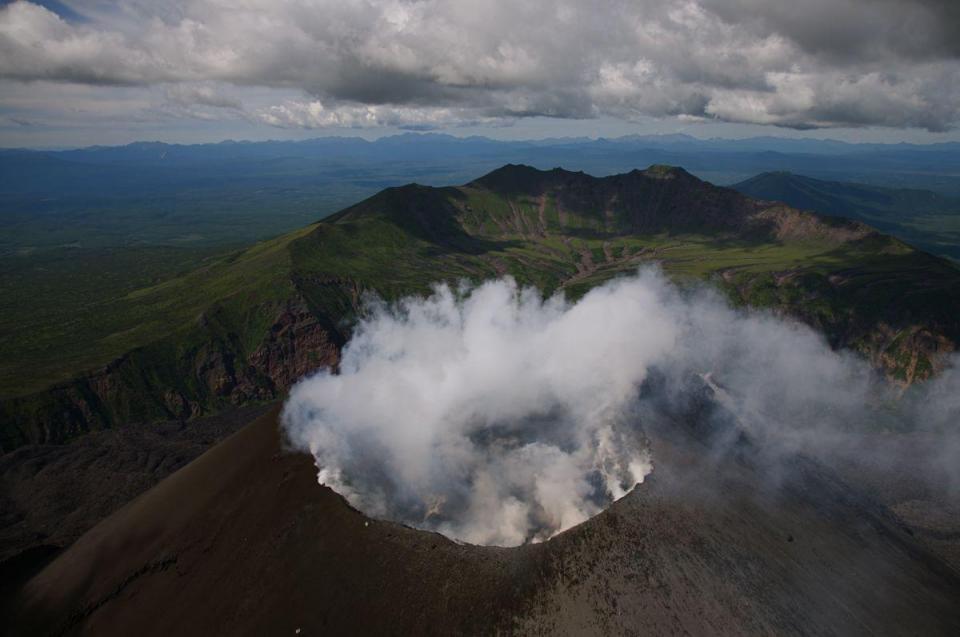 Volcanic Activity Summary:
According to satellite data, a moderate explosive activity of Ebeco volcano continues. Ash cloud drifted for about 25 km to the south-east from the volcano.
A moderate gas-steam with some amount of ash activity of the volcano continues. Ash explosions up to 16,400 ft (5 km) a.s.l. could occur at any time. Ongoing activity could affect low-flying aircraft and airport of Severo-Kurilsk.
Volcanic cloud height:
6560 ft (2000 m) AMSL Time and method of ash plume/cloud height determination: 20180821/0850Z – Himawari-8
Other volcanic cloud information:
Distance of ash plume/cloud of the volcano: 16 mi (25 km)
Direction of drift of ash plume/cloud of the volcano: ESE / azimuth 121 deg
Time and method of ash plume/cloud determination: 20180821/0850Z – Himawari-8
Source : Kvert.
Colombia , Chiles / Cerro Negro :
Subject: Activity bulletin of Chiles and Cerro Negro volcanoes
The level of activity of volcanoes is maintained at the level:
YELLOW LEVEL ■ (III): CHANGES IN THE BEHAVIOR OF VOLCANIC ACTIVITY
Following the activity of the CHILE and CERRO NEGRO volcanoes, the COLOMBIAN GEOLOGICAL SERVICE (SGC) reports that:
During the period evaluated, between 14 and 20 August 2018, seismicity in the Chiles – Cerro Negro volcanoes region showed a significant increase in the number and energy released compared to the previous week, from 31 at 580 earthquakes. Almost in their entirety, these earthquakes corresponded to rock break events in the volcanic building.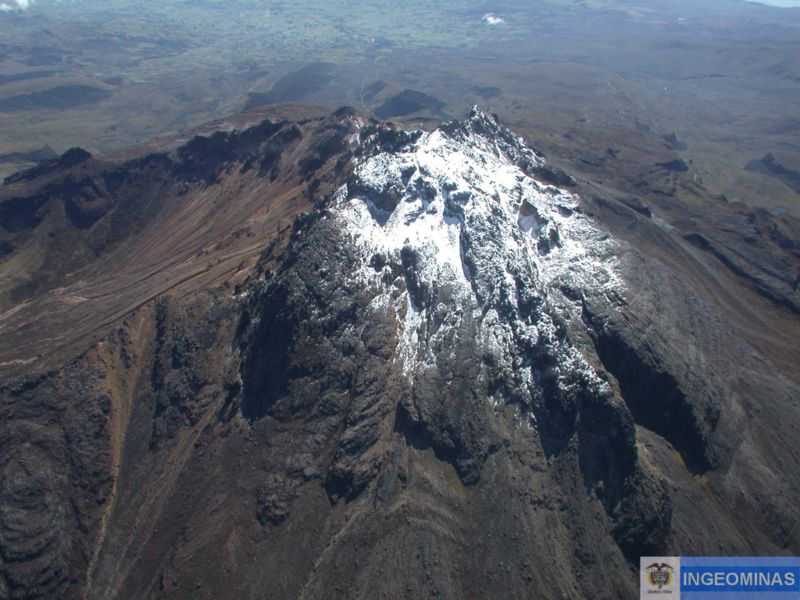 The localized earthquakes have their epicentres to the south and south-west of the Chiles volcano, with distances between 0.5 and 7.5 km, depths between 1 and 7 km from the summit of Chiles (4700 meters). 'altitude). In general, the magnitude of these earthquakes did not exceed 1.8 on the Richter scale, however, an earthquake occurred on August 18 at 2:45 am, 2.5 km southwest of Chiles volcano. , with a depth of 4.5 km and a magnitude of 2.7 M, which was not reported as felt.
The COLOMBIAN GEOLOGICAL SERVICE and the GEOPHYSICAL INSTITUTE OF THE NATIONAL POLITECHNICAL SCHOOL OF ECUADOR closely monitor the evolution of this seismic activity and the volcanic phenomenon and will inform timely changes detected.
Source : SGC
Photo : Ingeominas.
Hawai , Kilauea :
Tuesday, August 21, 2018, 1:06 PM HST (Tuesday, August 21, 2018, 23:06 UTC)
19°25'16 » N 155°17'13 » W,
Summit Elevation 4091 ft (1247 m)
Current Volcano Alert Level: WATCH
Current Aviation Color Code: ORANGE
Kīlauea summit and lower East Rift Zone
Seismicity and ground deformation are negligible at the summit of Kīlauea Volcano. On the volcano's lower East Rift Zone (LERZ), only a few ocean entries are oozing lava; laze plumes are minimal. Sulfur dioxide emission rates at both the summit and LERZ are drastically reduced; the combined rate is lower than at any time since late 2007.
The Hawaiian Volcano Observatory (HVO) will continue to closely monitor Kīlauea's seismicity, deformation, and gas emissions for any sign of reactivation, and maintain visual surveillance of the summit and LERZ.
HVO will continue to issue daily updates and additional messages as needed. The next status report will be issued tomorrow morning unless significant changes occur.
Source : HVO
Guatemala , Pacaya :
Type of activity: Strombolian.
Morphology: Composite stratovolcano
Location: 14 ° 22'50˝ Latitude N; 90 ° 36'00˝ Longitude W.
Height: 2,552msnm.
Weather conditions: Clear
Wind: from the south at 10 km / h
Precipitation: 0.0 mm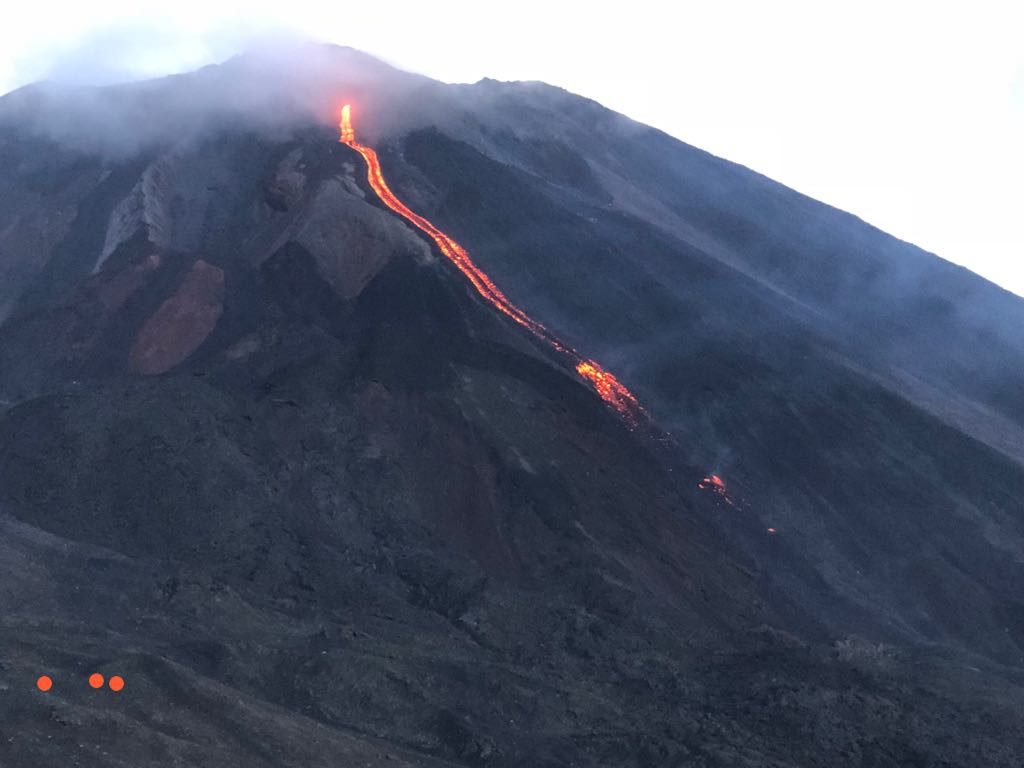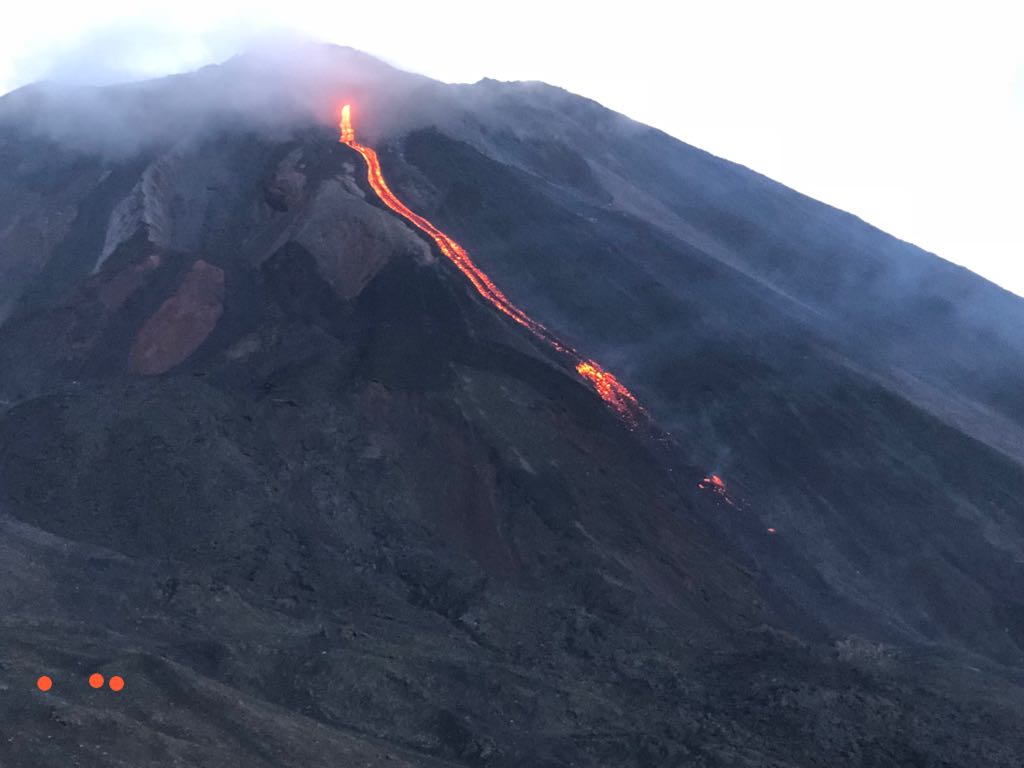 Activity:
Presence of white degassing fumaroles at a height of 600 m above the crater scattered by the southwesterly winds. The internal tremor associated with the rise of magma and gases on the surface is recorded, maintaining a lava flow in the North direction with an approximate length of 300 m.
Source : Insivumeh