March 30 , 2021. EN. Iceland : Fagradalsfjall / Geldingadalur , Philippines : Taal , Alaska : Veniaminof , Peru : Sabancaya , Hawaii : Kilauea .
March 30 , 2021 .
Iceland , Fagradalsfjall / Geldingadalur :
Updated 29.3 at 09:30
The Civil Protection and Emergency Management's Science Board held a meeting Friday (Mars 26.) to discuss the volcanic eruption in Geldingadalir on the Reykjanes Peninsula. A lot of data has been collected including on-site and remote measurements along with modeling work forecasting the event's possible behavior over the coming days. A report detailing the event's general status and proposals for regular monitoring will be released shortly.
Both the Icelandic Met Office and the University of Iceland's Institute of Earth Sciences regularly post results and people are encouraged to view their web pages, twitter streams and Facebook pages.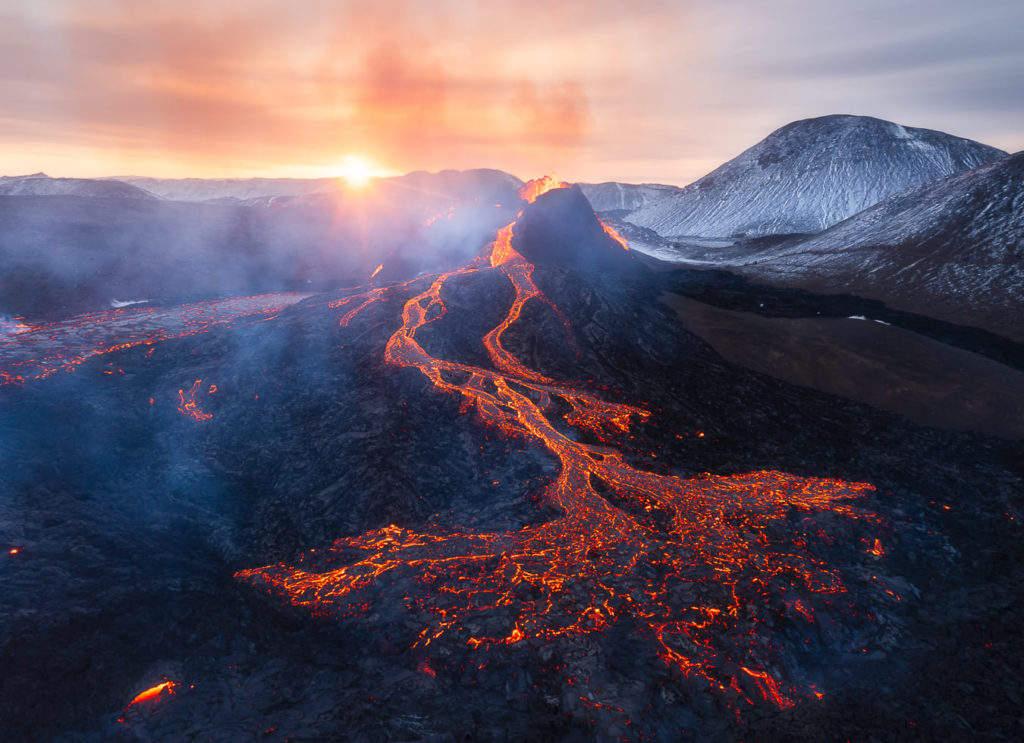 The volcanic eruption in Geldingadalir has now been ongoing for nine days. The lava is basaltic and highly fluid with little explosive activity. It is a very small eruption and the lava flow has been steady at 5-7 m3/s since its onset. Currently the extent of the lava field is within Geldingadalur but if the eruption keeps ongoing at a similar rate, it is modeled that the lava will flow east towards Merardalur valley. If the volcano continues to erupt it could eventually end up being categorized as a shield volcano. Shield volcanoes are generally formed over long time periods with lava fields extending from a few to several kilometers around its source. There is no way to tell how long the eruption will last.
The current magma is rich in MgO (8.5%) which indicates that it is from depths of around 17-20 km. There has been constant gas pollution close to the eruption site, spatially determined by local wind conditions. Gases can accumulate to life-threatening levels in certain weather conditions. There have been no indications of significant tectonic movements since the eruption started. There is currently no indication of new openings at other locations along the magma injection path.
This eruption calls for specific and targeted monitoring of the eruption itself and also of the gas´s effects on air quality and the downwind environment.
Source : Vedur Is .
Photo : Uldis Knakis
Philippines , Taal :
TAAL VOLCANO BULLETIN: 30 March 2021 08:00 A.M.
In the past 24-hour period, the Taal Volcano Network recorded ninety-nine (99) volcanic earthquakes, including eighty-three (83) episodes of volcanic tremor having durations of one (1) to twenty-four (24) minutes, and sixteen (16) low frequency volcanic earthquakes. Activity at the Main Crater consisted of weak emission of steam-laden plumes from fumarolic vents that rose five (5) meters.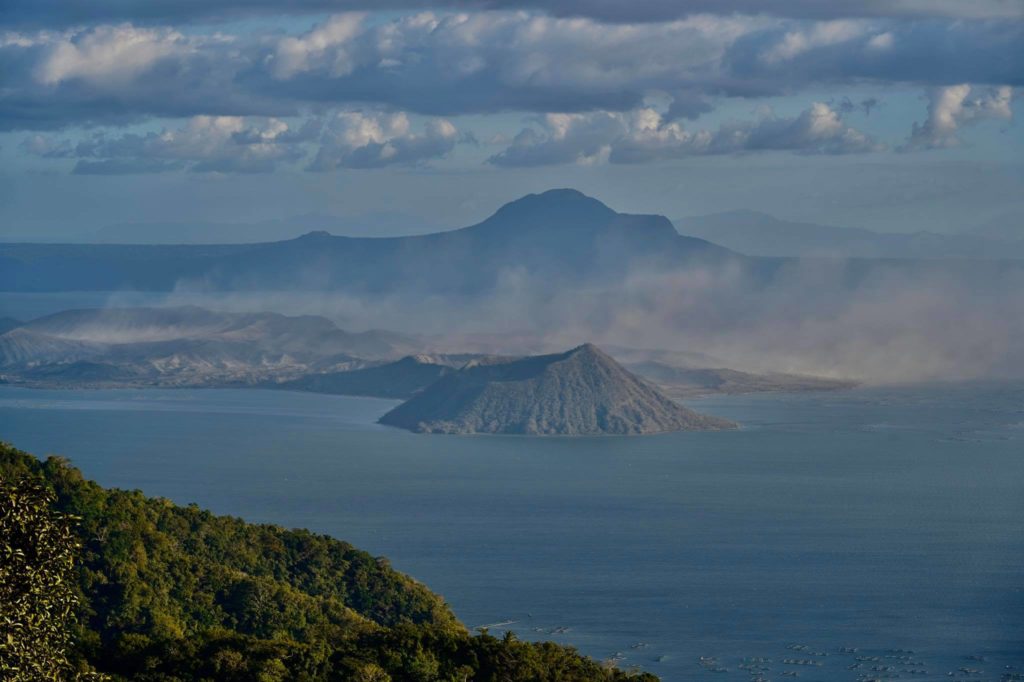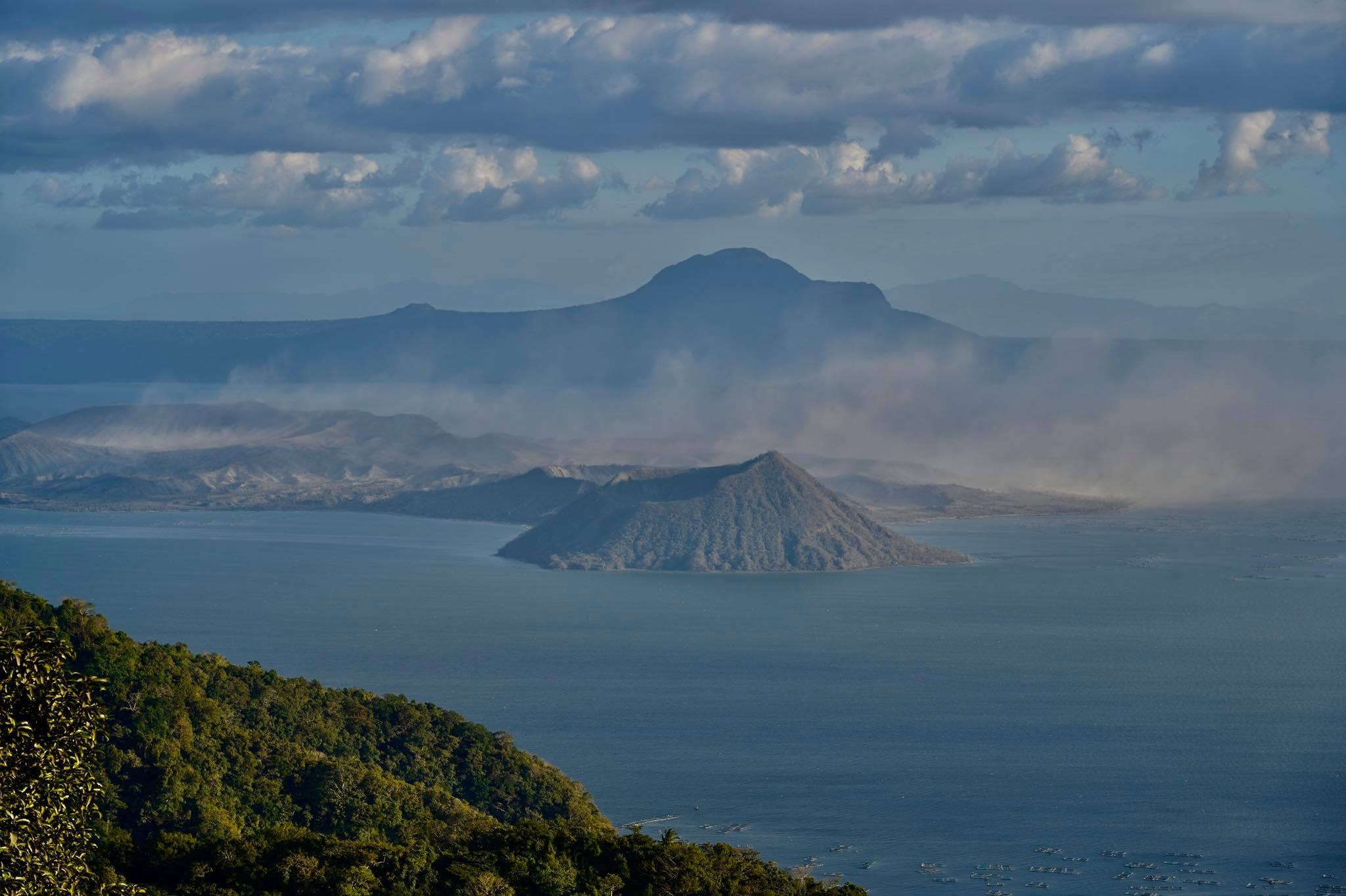 Sulfur dioxide (SO2) emission averaged 1073 tonnes/day yesterday, 29 March 2021. Temperature highs of 71.8°C and pH of 1.59 were last measured from the Main Crater Lake respectively on 04 March and 12 February 2021. Ground deformation parameters from electronic tilt, continuous GPS and InSAR data analysis indicated a very slow and steady inflation and expansion of the Taal region since after the January 2020 eruption. These parameters may indicate increased magmatic activity at shallow depths beneath the edifice.
Source : Phivolcs.
Photo : Raffy Tima.
Alaska , Veniaminof :
56°11'52 » N 159°23'35 » W,
Summit Elevation 8225 ft (2507 m)
Current Volcano Alert Level: WATCH
Current Aviation Color Code: ORANGE
A low-level eruption from the central cone at Veniaminof has continued over the last day. Elevated surface temperatures were observed in overnight satellite images, suggested lava effusion has continued from a flank vent into the caldera ice sheet. Steam emissions were reported by a passing airplane and no other ash emissions were detected, however, all web camera images were blocked by clouds.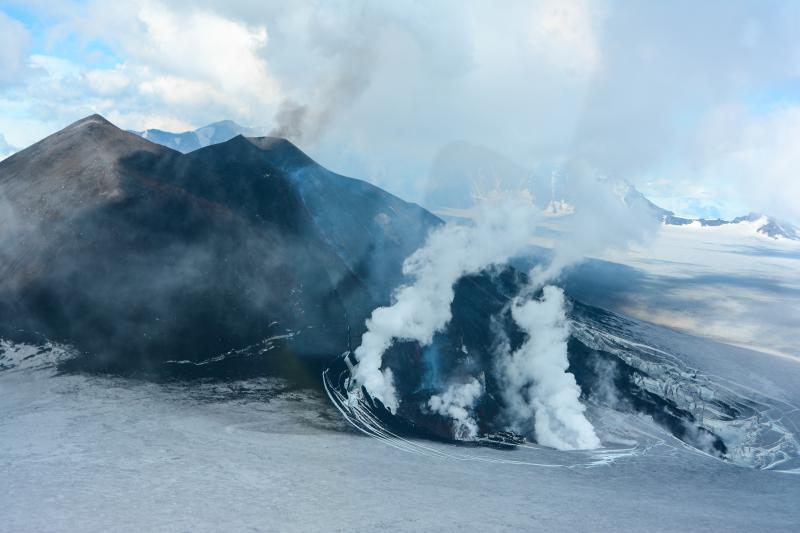 Lava flow on the ice on the southwest flank of the intra-caldera cone of the Veniaminof volcano. The view is oriented to the South-East.
Perryville and Chignik, Alaska residents reported loud booms from Mount Veniaminof.
Sound waves from numerous short-duration explosions that repeated every 30-60 seconds produced audible sounds heard in local communities as well as infrasound waves picked up on sensors in Chignik Lagoon.
Eruptive activity at Veniaminof usually consists of minor ash emissions, lava fountaining and lava flows from the small cone in the summit caldera. Ash emissions are typically confined to the summit crater, but larger events can result in ash fall in nearby communities and drifting airborne ash.
The partial restoration of local seismic data will help the Alaska Volcano Observatory to detect changes in unrest that may lead to a more significant explosive eruption. AVO combines seismic, infrasound, lightning, web camera, and satellite data for rapid detection of such events.
Source : AVO.
Photo : Waythomas, C. F.
Peru , Sabancaya :
Analysis period: from March 22, 2021 to March 28, 2021, Arequipa, March 29, 2021.
Alert level: ORANGE
The Geophysical Institute of Peru (IGP) reports that the eruptive activity of the Sabancaya volcano remains at moderate levels, that is, with the recording of an average of 90 daily explosions, with columns of ash and gas up to 2.5 km altitude above the summit of the volcano and their consequent dispersion. Therefore, for the following days, no significant change is expected in eruptive activity.
The IGP recorded and analyzed the occurrence of 1773 earthquakes of volcanic origin, associated with the circulation of magmatic fluids inside the Sabancaya volcano. An average of 90 explosions was recorded daily. During this period, Volcano-Tectonic (VT) earthquakes associated with rock fractures were located mainly in the North-West of Sabancaya and presented magnitudes between M2.5 and M3.5.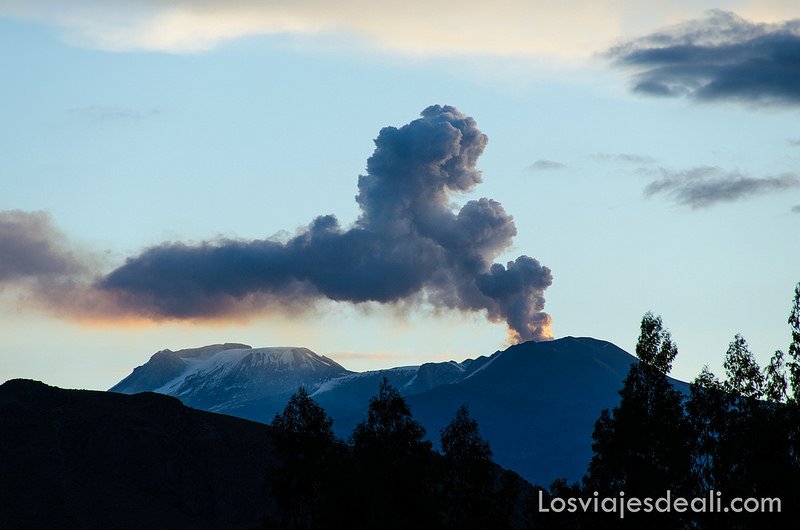 The monitoring of the deformation of the volcanic structure using GNSS techniques (processed with fast orbits) does not present any significant anomalies. However, in general, an inflation process was observed in the northern sector (around the Hualca Hualca volcano). The visual surveillance made it possible to identify columns of gas and ash up to 2.5 km altitude above the summit of the volcano, which were scattered towards the southwest, west, north and northwest sectors of the volcano. Sabancaya. Satellite recordings have identified the presence of 6 thermal anomalies (maximum value of 31 MW) associated with the presence of a lava body on the surface of the volcano's crater.
RECOMMENDATIONS
• Keep the volcanic alert level in orange.
• Do not approach within a radius of less than 12 km from the crater.
Source : IGP.
Photo : Losviajesdeali.
Hawaii , Kilauea :
9°25'16 » N 155°17'13 » W,
Summit Elevation 4091 ft (1247 m)
Current Volcano Alert Level: WATCH
Current Aviation Color Code: ORANGE
Activity Summary:
This morning, March 29, the lava lake was about 224 m (735 ft) deep and remains stagnant over its eastern half. SO2 emission rates remain elevated at 650 t/day, last measured on March 26.
Summit Observations:
The most recent sulfur dioxide emission rate, measured on March 26, was 650 t/day. This is elevated compared to rates in the months before the eruption started on December 20 (less than 100 t/day), but lower than emission rates from the pre-2018 lava lake (around 5,000 t/day). Summit tiltmeters recorded an inflationary tilt trend starting at approximately 0300 (HST). Seismicity remains stable, with elevated tremor.
The lava lake remains active in Halema'uma'u Crater, at the summit of Kīlauea. The surface area of the active lava lake has slowly decreased over the past several months, with the active surface lava now limited to a portion of the west side of lake. The lake remains perched several meters (yards) above its surroundings, bound by a steep levee on most sides
East Rift Zone Observations:
No unusual activity noted in the region. Low rates of ground deformation and seismicity continue along the rift zones. SO2 and H2S emissions from Puʻu ʻŌʻō were below instrumental detection levels when measured on January 7.
Halemaʻumaʻu lava lake Observations:
Lava effusion from the west vent continues to supply the lava lake within Halema'uma'u crater. The west vent is consistently effusing lava at low rates. Lava circulation and intermittent foundering of crust continue in the western portion of the lava lake. The total depth of the lake is 224 m (735 ft) this morning as measured by a continuous laser rangefinder on the active western portion of the lake. Stagnant and solidified lava crust covers the eastern portion of the lava lake and is slowly growing westward, preventing any movement of the enclosed islands.
Source : HVO
Photo : USGS / M. Patrick.