March 13, 2020. EN. Alaska : Semisopochnoi , Hawaii : Mauna Loa , Philippines : Taal / Mayon / Kanlaon , Colombia : Cumbal , Ecuador : Sangay .
March 13 , 2020 .
Alaska , Semisopochnoi :
51°55'44 » N 179°35'52 » E,
Summit Elevation 2625 ft (800 m)
Current Volcano Alert Level: ADVISORY
Current Aviation Color Code: YELLOW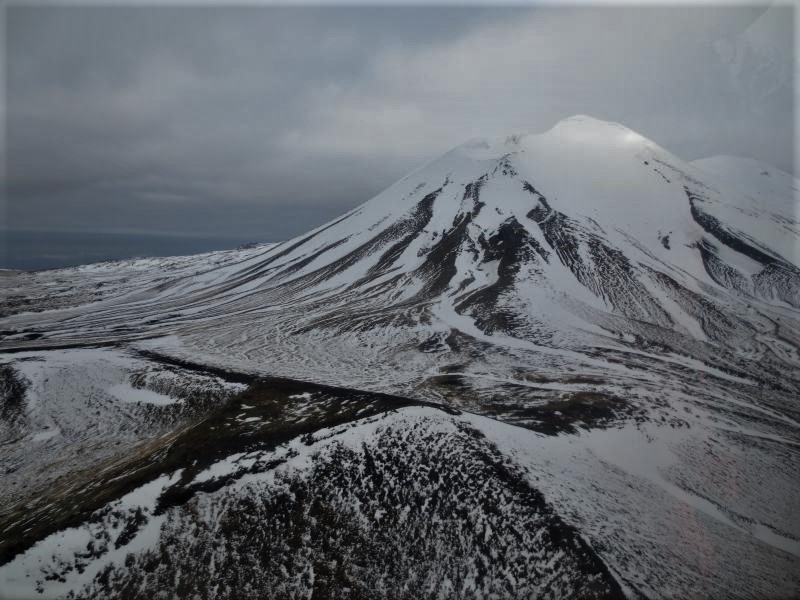 Intermittent tremor bursts continued until yesterday afternoon. Some of these tremor bursts were accompanied by very weak infrasound detections suggesting possible weak surface activity. Clear satellite images, however, showed no indication of eruptive activity. Overnight, seismicity was relatively quiet.
Semisopochnoi is monitored by local seismic sensors, satellite data, and lightning detection networks. An infrasound array on Adak Island may detect explosive emissions from Semisopochnoi with a slight delay (approximately 13 minutes) if atmospheric conditions permit.
Source : AVO.
Photo : Kaufman max
Hawaii , Mauna Loa :
19°28'30 » N 155°36'29 » W,
Summit Elevation 13681 ft (4170 m)
Current Volcano Alert Level: ADVISORY
Current Aviation Color Code: YELLOW
Activity Summary:
Mauna Loa Volcano is not erupting. Rates of deformation and seismicity have not changed significantly over the past week and remain above long-term background levels.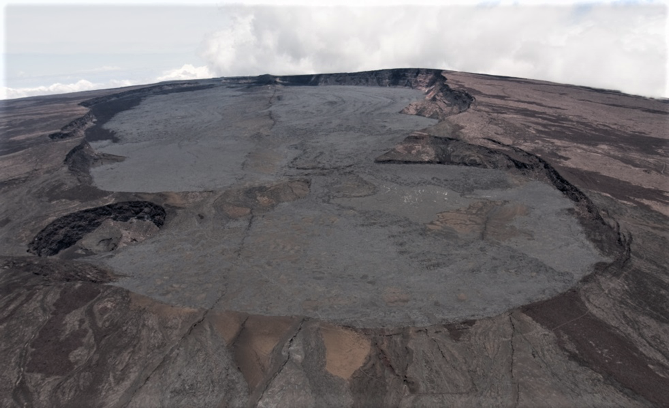 The Moku'aweoweo caldera at the top of Mauna Loa. This caldera was formed about 1000 years ago. The view is to the South-South-West.
Observations:
During the past week, HVO seismometers recorded around 156 small-magnitude earthquakes beneath the volcano's upper elevations. Most of these events occurred at shallow depths of less than 5 kilometers (~3 miles) below ground level. Last week's flurry just south on known fault structures south of the northeast rift zone is tapering off.
The strongest earthquake on Mauna Loa in this period was a magnitude 2.27 event in morning of 8 March. This earthquake was located in the radial vents area west of the summit caldera within the volcano 0.5 km (0.4 mi) above sea level.
Global Positioning System (GPS) measurements show continued slow summit inflation, consistent with magma supply to the volcano's shallow storage system.
Gas concentrations at the Sulphur Cone monitoring site on the Southwest Rift Zone remain stable. Fumarole temperatures as measured at both Sulphur Cone and the summit have not changed significantly.
Source : HVO.
Philippines , Taal / Mayon / Kanlaon :
TAAL VOLCANO BULLETIN: 13 March 2020 8:00 A.M.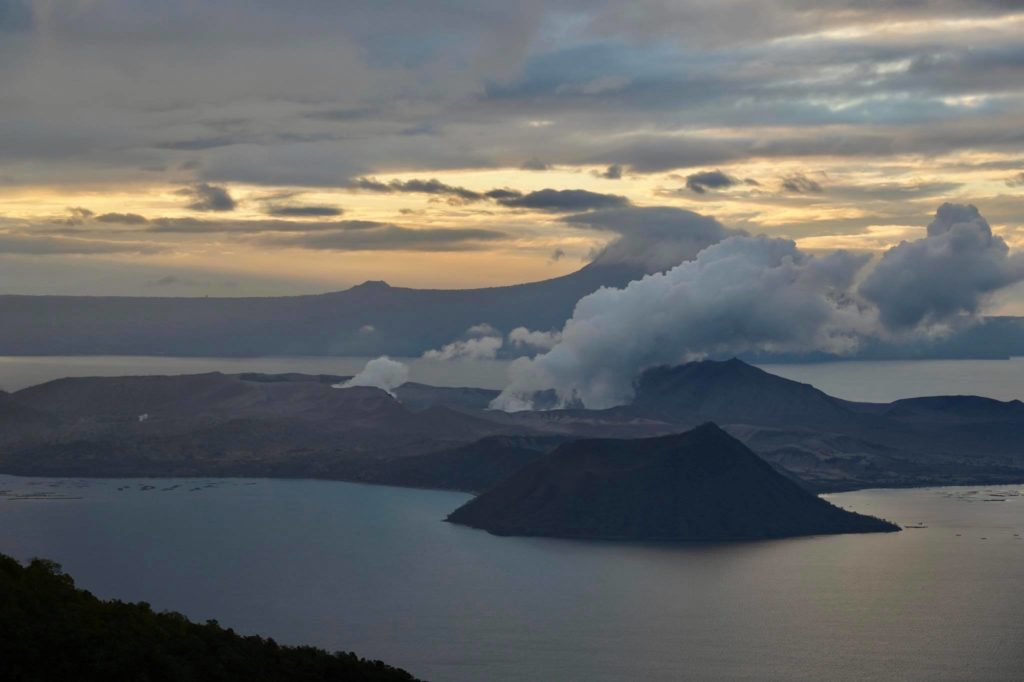 Activity in the Main Crater in the past 24 hours has been characterized by weak emission of steam-laden plumes rising 50 meters high before drifting southwest. The Taal Volcano Network recorded sixteen (16) volcanic earthquakes that are associated with rock fracturing processes beneath and around the edifice.
MAYON VOLCANO BULLETIN: 13 March 2020 08:00 A.M.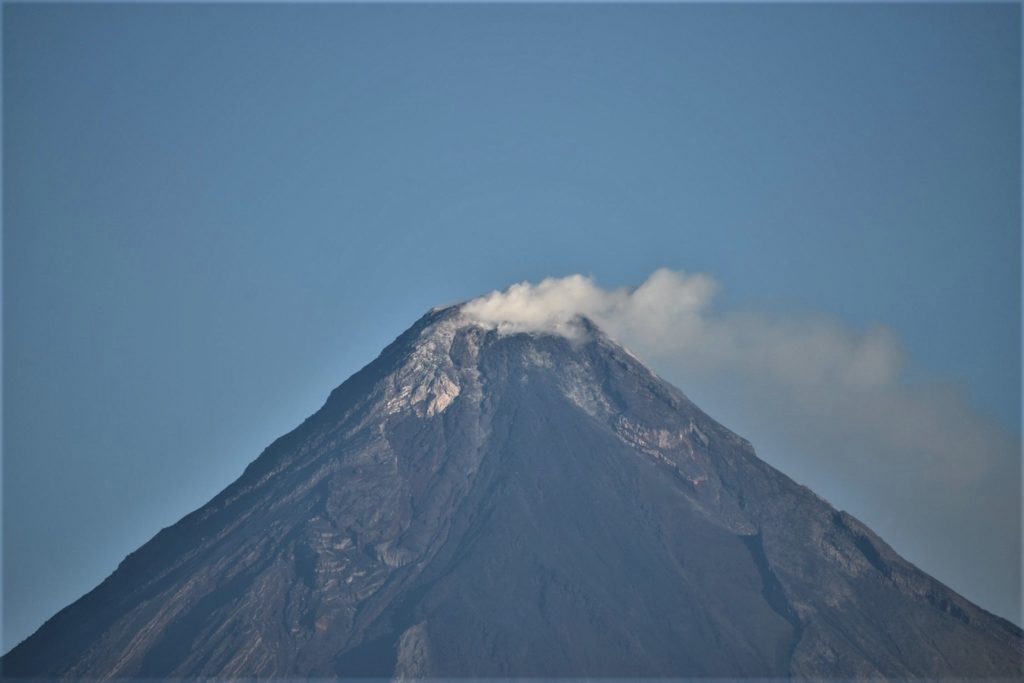 Mayon Volcano's seismic monitoring network recorded four (4) volcanic earthquakes and one (1) rockfall event during the 24-hour observation period. Weak to moderate emission of white steam-laden plumes that crept downslope before drifting west-northwest and west was observed. Faint crater glow from the summit could be observed at night. Sulfur dioxide (SO2) emission was measured at an average of 336 tonnes/day on 11 March 2020. Recent electronic tilt data showed inflation of the middle to upper portions of the volcanic edifice that began in the last quarter of 2019. This follows an inflationary trend that began in February 2019 as recorded by continuous GPS monitoring.
KANLAON VOLCANO BULLETIN: 13 March 2020 08:00 A.M.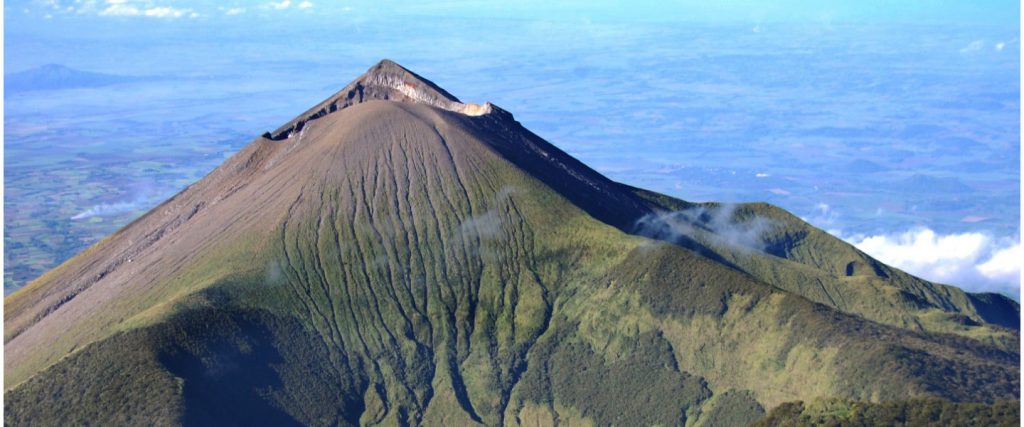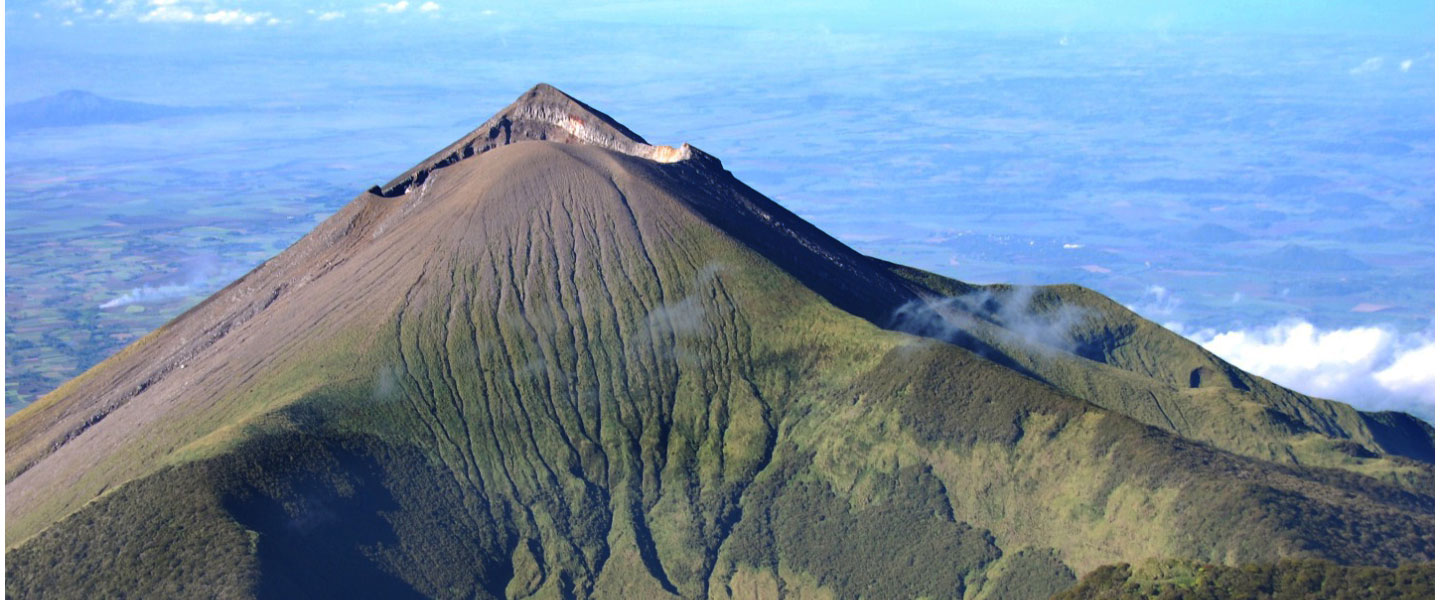 Kanlaon Volcano's seismic monitoring network recorded seven (7) volcanic earthquakes during the 24-hour observation period. Ground deformation data from continuous GPS measurements indicate a period of long-term slow inflation of the edifice since 2017, while short-term electronic tilt monitoring on the southeastern flanks recorded slow inflation of the lower slopes since May 2019 and pronounced inflation of the upper slopes in the end of January 2020. These parameters indicate that hydrothermal or magmatic activity is occurring deep beneath the edifice.
Source : Phivolcs .
Photos : Raffy Tima , Julien Monteillet , unknown author .
Colombia , Cumbal :
Weekly activity bulletin of the Cumbal volcanic complex.
The activity of the Cumbal volcanic complex continues at the YELLOW LEVEL ■ (III): CHANGES IN THE BEHAVIOR OF VOLCANIC ACTIVITY.
According to the monitoring of the activity of the CUMBAL VOLCANIC COMPLEX, the COLOMBIAN GEOLOGICAL SERVICE (SGC) reports that:
For the week of March 3 to 9, 2020, an increase in seismic occurrence was observed, going from 241 to 496 events. The predominantly low energy seismicity is associated with the fracture of the rock, due to the propagation of forces in the volcanic structure, located in the vicinity of the two active cones of the complex (La Plazuela in the North-East and Mundo Nuevo in the South-South -West) and at surface level, with magnitudes less than 1.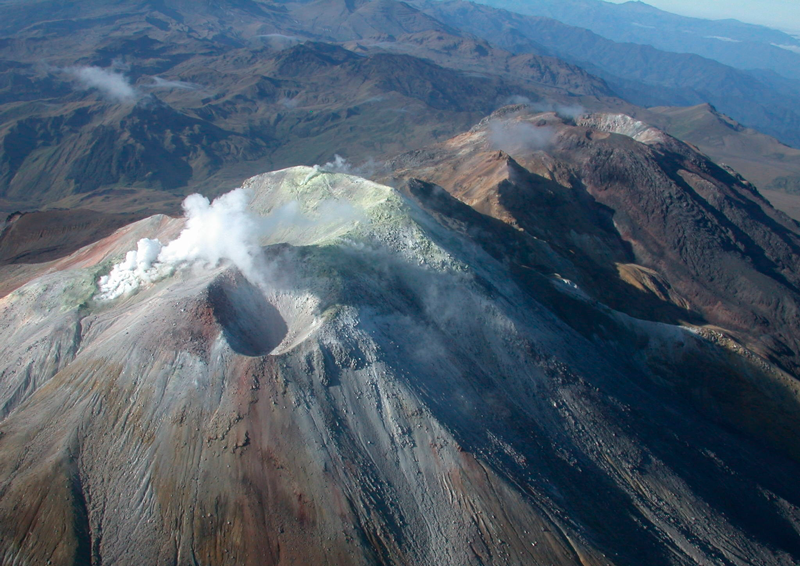 Favorable atmospheric conditions made it possible to highlight gas emissions coming mainly from the El Verde fumarole field north-northeast of the volcanic complex and El Rastrojo and other fumarole fields located south of the crater Mundo Nuevo; the emission columns were observed in white color, of variable height and direction depending on the action of the winds.
The other volcanic monitoring parameters did not show significant variations.
The COLOMBIAN GEOLOGICAL SERVICE continues to monitor the evolution of the volcanic phenomenon and will continue to report observed changes in due course.
Source et photo : SGC.
Ecuador , Sangay :
DAILY REPORT ON THE STATE OF SANGAY VOLCANO, Thursday March 12, 2020.
Surface activity level: High, Surface trend: No change.
Internal activity level: High, Internal trend: No change.
Seismicity (events): From March 11, 2020, 11:00 a.m. to March 12, 2020, 11:00 a.m .:
Long Period Type (LP): 2 events
Explosions (EXP): 40 events.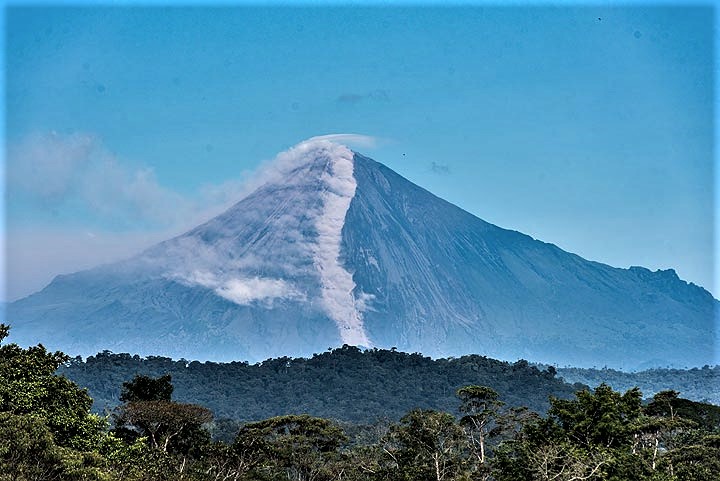 Rains / lahars: Yesterday afternoon, a high frequency signal was recorded linked to the occurrence of possible mudslides and debris (lahars) which descend on the flanks of the volcano. The Upano River showed an increase in flow.
Emission / ash column: Reports provided by the Washington VAAC have recorded ash emissions with heights up to 2,070 meters above the summit in a southwest direction. Very light ash falls are reported in the communities of the parish of Cebadas in the province of Chimborazo, located west of the Sangay volcano.
Other monitoring parameters: no change.
Observations: During the last hours, the volcano remained cloudy. Due to technical problems at the reference seismic station, the event counting was carried out for an operating time of approximately 6 hours. ** In case of heavy rain, the accumulated volcanic material can be remobilized, generating mudslides and debris (secondary lahars) in the Volcán, Upano and other tributaries
Alert level: yellow.
Source : IGEPN.
Photo : volcanodiscovery