March 23 , 2020.
Indonesia , Dukono :
VOLCANO OBSERVATORY NOTICE FOR AVIATION – VONA.
Issued: March 23 , 2020
Volcano: Dukono (268010)
Current Aviation Colour Code: ORANGE
Previous Aviation Colour Code: orange
Source: Dukono Volcano Observatory
Notice Number: 2020DUK14
Volcano Location: N 01 deg 41 min 35 sec E 127 deg 53 min 38 sec
Area: North Maluku, Indonesia
Summit Elevation: 3933 FT (1229 M)
Volcanic Activity Summary:
Eruption with volcanic ash cloud at 23h17 UTC (08h17 local).
Volcanic Cloud Height:
Best estimate of ash-cloud top is around 5213 FT (1629 M) above sea level, may be higher than what can be observed clearly. Source of height data: ground observer.
Other Volcanic Cloud Information:
Ash-cloud moving to east
Remarks:
Eruption and ash emission is continuing.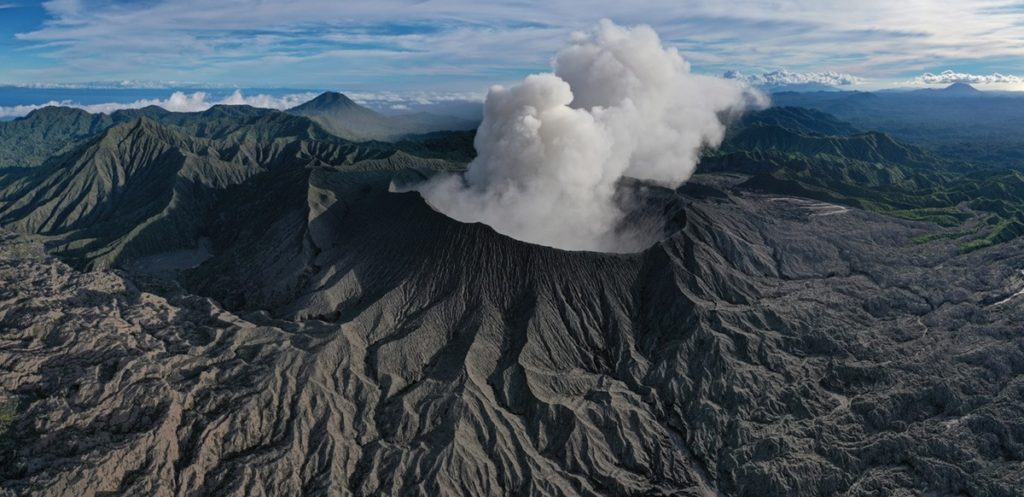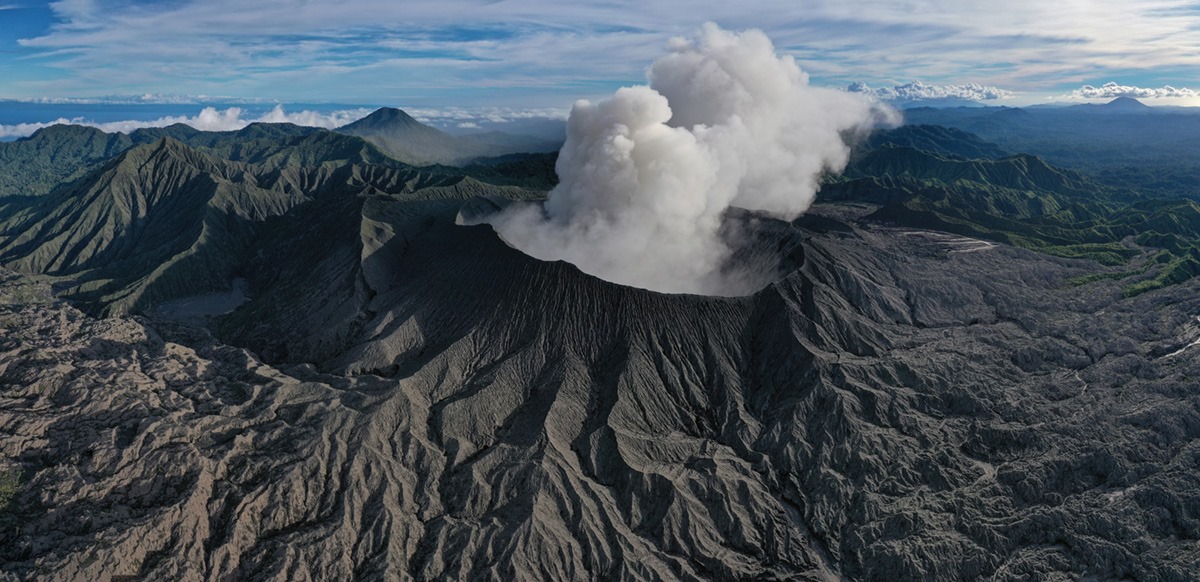 Level of activity at level II (WASPADA). G. Dukono (1 229 m above sea level) experiences a continuous eruption. The last eruption occurred on March 8, 2020 with an eruption column height not observed.
The volcano is clearly visible until it is covered with fog. The smoke from the crater is observed white / gray in color with a strong intensity, thick about 200-600 meters above the summit. The weather is cloudy to rainy, light to moderate winds in the south and southwest. The activity of the crater was observed at the end of the afternoon, the smoke directed towards the South.
According to the seismographs of March 22, 2020, it was recorded:
1 deep tectonic earthquake
Continuous tremor, amplitude 0.5 to 8 mm (dominant value of 2 mm).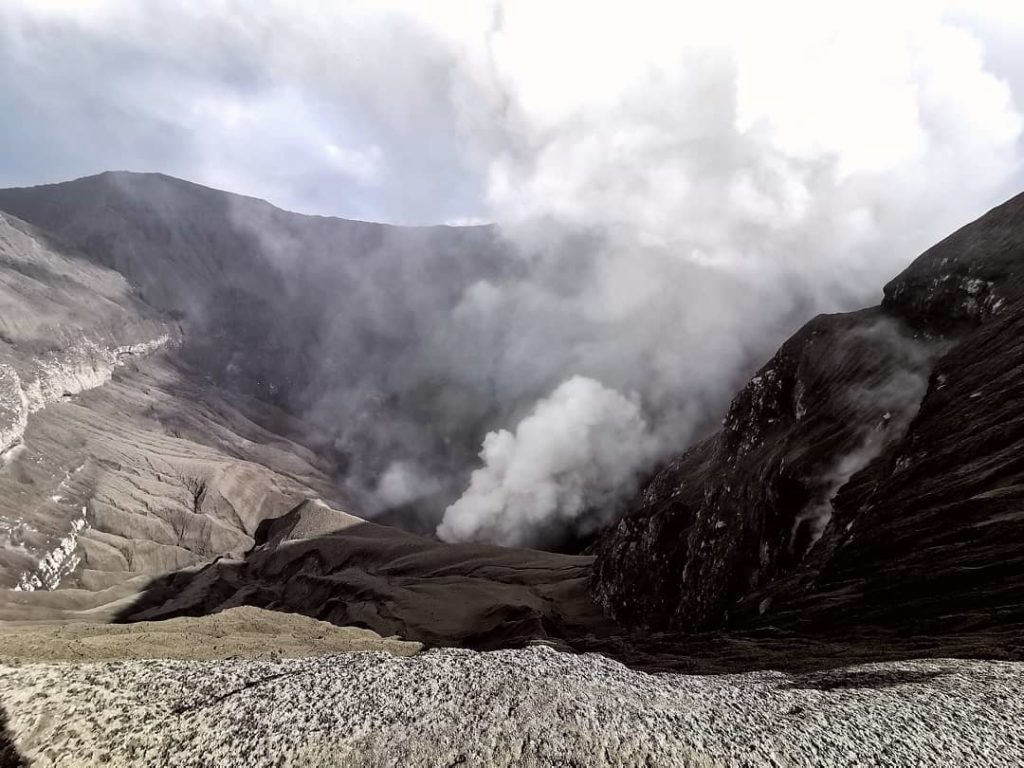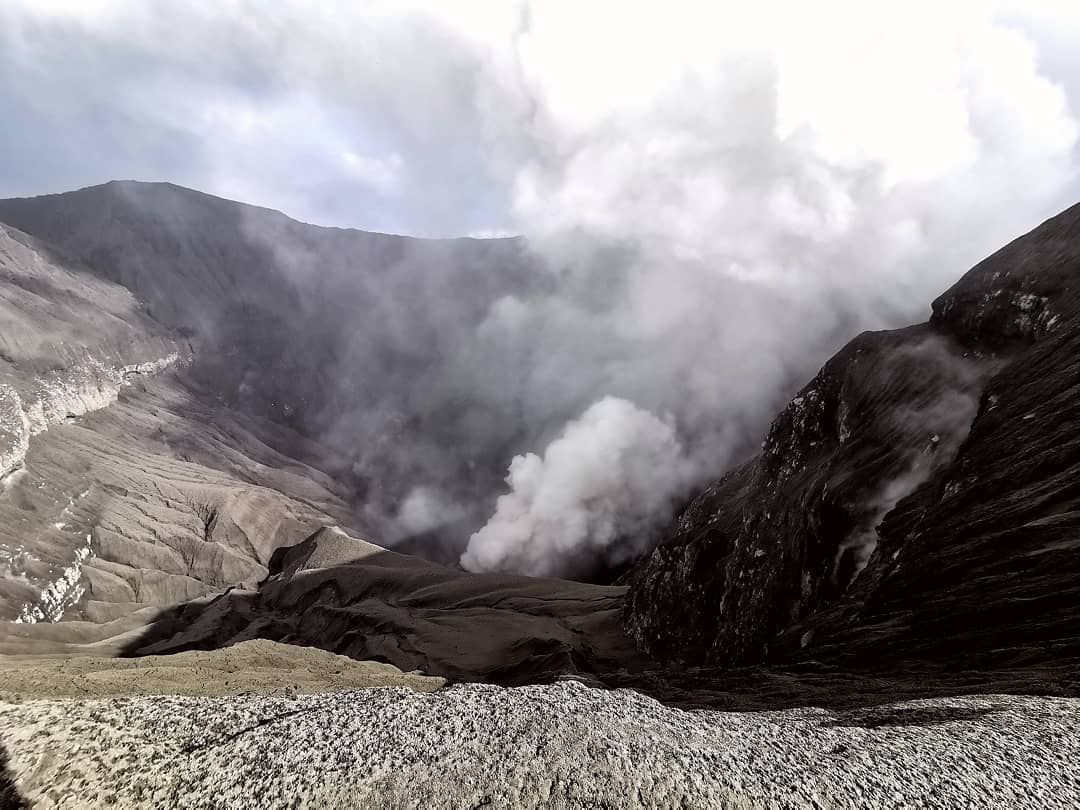 Recommendation:
(1) The community around G. Dukono and visitors / tourists must not move, climb and approach the crater Malupang Warirang within a radius of 2 km.
(2) Since volcanic ash eruptions occur periodically and the distribution of ash follows wind direction and speed, as the ash is not fixed, it is recommended that the community around G. Dukono always have masks / nose cover and mouth available for use when needed, to avoid the threat of volcanic ash in the respiratory system.
Source : Magma Indonésie , PVMBG.
Photos : Martin Rietze , Rainwater Media via Sherine France.
Chile , Nevados of Chillan :
Special report on volcanic activity (REAV) Ñuble Region, Nevados de Chillán Volcanic Complex March 22, 2020, 4:00 p.m. local time (mainland Chile)
The National Geological and Mining Service of Chile (Sernageomin) publishes the following PRELIMINARY information, obtained thanks to the surveillance teams of the National Volcanic Surveillance Network (RNVV), processed and analyzed at the South Andes Volcanological Observatory (Ovdas):
On Sunday March 22 at 3:33 p.m. local time (6:33 p.m. UTC), the monitoring stations installed near the Nevados de Chillán Volcanic Complex recorded an earthquake associated with rock fracturing (Volcano-Tectonic VT type).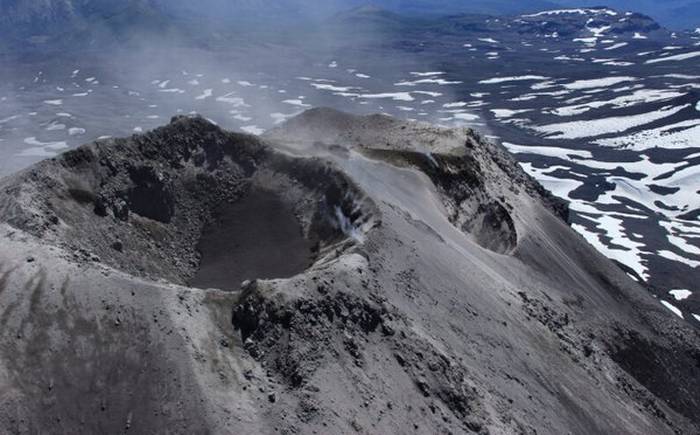 The characteristics of the earthquake after its analysis are as follows:
TIME OF ORIGIN: 3:33 p.m. local time (6:33 p.m. UTC)
LATITUDE: 36 899 ° S
LONGITUDE: 71.341 ° W
DEPTH: 4.1 km
LOCAL MAGNITUDE: 3.4 (ML)
OBSERVATIONS:
There was no change in surface activity associated with the described seismic event.
The volcanic technical alert remains at the Yellow level.
Source : Sernageomin.
Photo : Radio universidad de Chile
Ecuador , Sangay :
SANGAY volcano bulletin, SATURDAY, MARCH 21, 2020
On Saturday March 21, a fall of ash was reported in the city of Santa María De Tunants (Sinaí) located east of the Sangay volcano. In addition, during the afternoon, the ash plume which moved towards the east of the volcano was observed by satellites. This phenomenon was persistent during the current eruptive period of the Sangay volcano started in May 2019. It is recommended to take the appropriate measures and not to expose yourself for long periods
The Geophysical Institute of the National Polytechnic School monitors activity on the volcano and will inform of any changes that may be recorded.
DAILY REPORT OF THE STATE OF SANGAY VOLCANO, Sunday March 22, 2020.
Surface activity level: High, Surface trend: No change.
Internal activity level: High, Internal trend: No change.
Seismicity: From March 21, 2020, 11:00 a.m. to March 22, 2020, 11:00 a.m .:
Long Period Type (LP): 14 events
Emission tremors (TE): 5 events.
Harmonic tremors: (TE): 14 events.
Rains / lahars: Light rain was recorded in the area.
** In the event of heavy rain, the accumulated volcanic material can be remobilized, generating mudslides and debris (secondary lahars) in the Volcán, Upano and other tributary rivers.
Emission / ash column: According to the Washington VAAC, an emission of gas and ash greater than 1000 meters was recorded with a southeast direction.
Other monitoring parameters: No changes.
Observations: Ash falls were reported at night in the community of Santa Maria de Tunants (Sinai). At the moment, the area is completely cloudy.
Alert level: yellow.
Source : IGEPN.
Video : Martin Rietze / U tube.
Philippines : Taal / Mayon / Kanlaon :
TAAL VOLCANO BULLETIN 23 March 2020 8:00 A.M.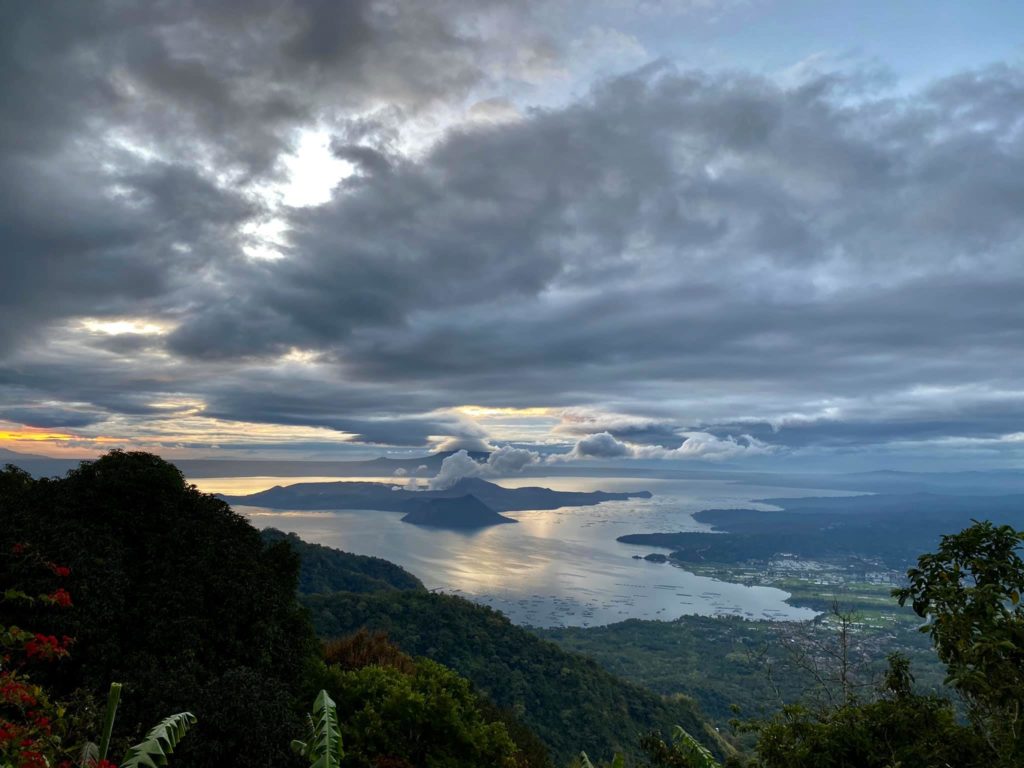 Activity in the Main Crater in the past 24 hours has been characterized by weak emission of white to dirty white steam-laden plumes rising 50 meters high before drifting southwest. Weak steaming was also observed from fissure vents along the Daang Kastila trail rising 20 meters high before drifting southwest. The Taal Volcano Network recorded twenty-three (23) volcanic earthquakes that are associated with rock fracturing processes beneath and around the edifice.
MAYON VOLCANO BULLETIN 23 March 2020 08:00 A.M.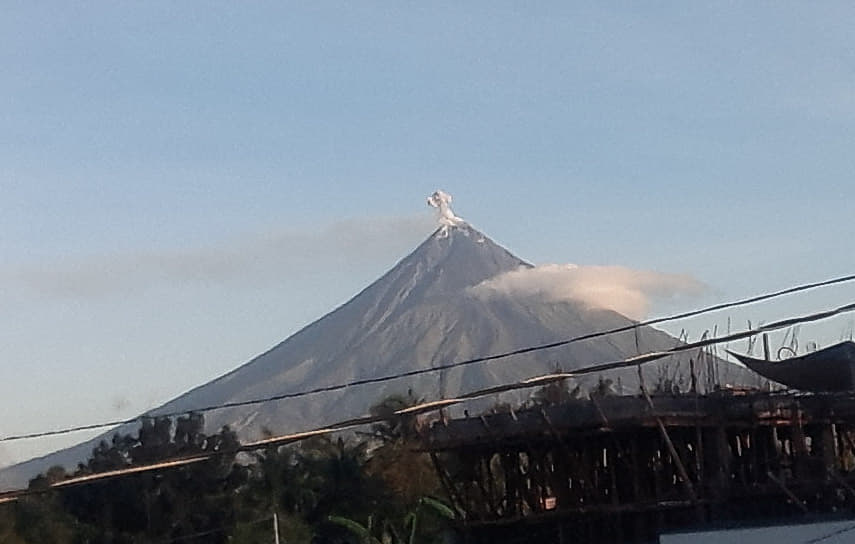 Mayon Volcano's seismic monitoring network did not detect any volcanic earthquake during the 24-hour observation period. Moderate emission of white steam-laden plumes that crept downslope before drifting west-southwest, west-northwest and southwest was observed. Faint crater glow from the summit could be observed at night. Sulfur dioxide (SO2) emission was measured at an average of 274 tonnes/day on 18 March 2020. Recent electronic tilt data showed inflation of the middle to upper portions of the volcanic edifice that began in the last quarter of 2019. This follows an inflationary trend that began in February 2019 as recorded by continuous GPS monitoring.
KANLAON VOLCANO BULLETIN 23 March 2020 08:00 A.M.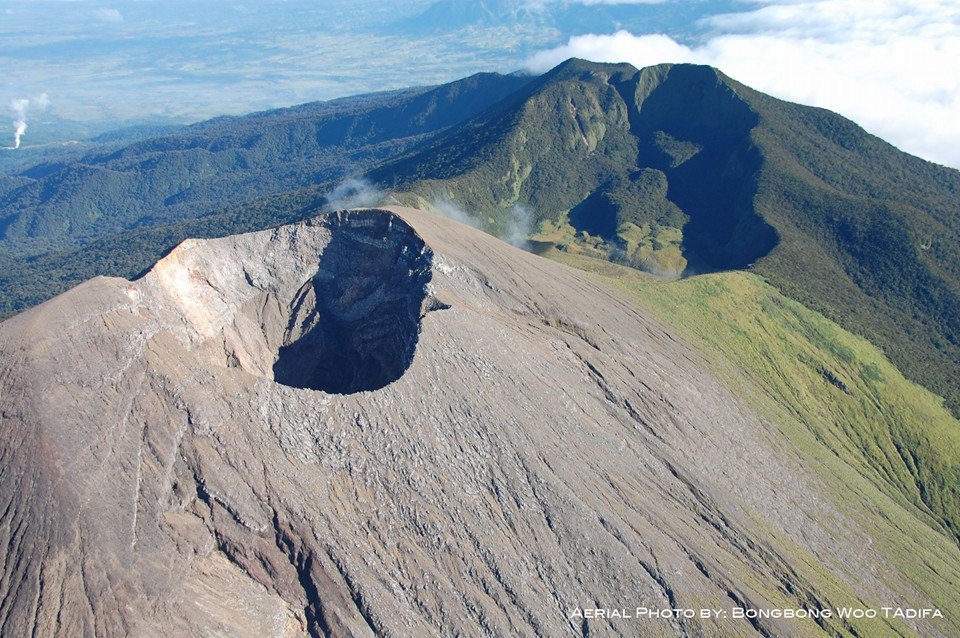 Kanlaon Volcano's seismic monitoring network recorded three (3) volcanic earthquakes during the 24-hour observation period. Sulfur dioxide (SO2) emission was measured at an average of 67 tonnes/day on 19 March 2020. Ground deformation data from continuous GPS measurements indicate a period of long-term slow inflation of the edifice since 2017, while short-term electronic tilt monitoring on the southeastern flanks recorded slow inflation of the lower slopes since May 2019 and pronounced inflation of the upper slopes at the end of January 2020. These parameters indicate that hydrothermal or magmatic activity is occurring deep beneath the edifice.
Source : Phivolcs
Photos : Rafy Tima , manilla bulletin , Bongbong Woo Tadifa .