August 26, 2022 . EN . Colombia : Chiles / Cerro Negro , Russia / Kuril Islands : Ebeko , Colombia : Purace , Samoa Islands : Ta'u , Hawaii : Kilauea .
August 26 , 2022 .
Colombia , Chiles / Cerro Negro :
Chiles and Cerro Negro volcanoes weekly activity bulletin
Volcano activity continues at YELLOW LEVEL ■ (III): CHANGES IN THE BEHAVIOR OF VOLCANIC ACTIVITY.
From monitoring the activity of the CHILES AND CERRO NEGRO VOLCANOES, the COLOMBIAN GEOLOGICAL SERVICE (SGC) reports that:
For the period assessed between August 16 and August 22, 2022, changes in the behavior of volcanic activity continued. Compared to the previous week, an increase in occurrence and energy released was observed, highlighting August 17 and 18, when 5,104 and 3,390 fracture earthquakes were totaled, respectively. Of the total number of earthquakes this week, 1989 were located, the vast majority of which were located towards the southern flank of the Chiles Volcano, with epicentral distances of up to 4 km and depths of up to 6 km from the volcanic summit. (4700m above sea level).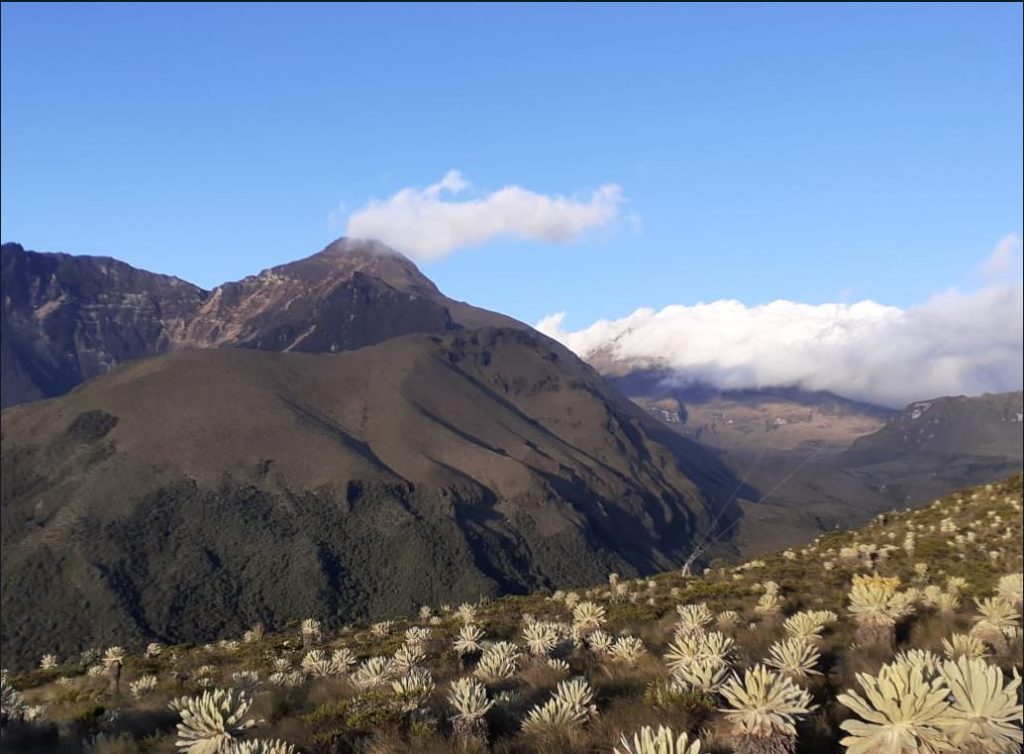 View of the Cerro Negro volcano, from La Esperanza. 08/23/2022 6:20 p.m. TL.
Some earthquakes were located scattered towards the southeast sector of the same volcano at distances and depths of up to 13 km. Events recorded on August 17 at 1:09 a.m. are highlighted, as well as August 18 at 6:42 p.m. and 7:22 p.m. with magnitudes of 3.1, 3.0 and 4.3 respectively, which were reported to be felt in several regions of the volcanic influence zone.
All these seismic manifestations are part of a process of ground deformation (observed instrumentally) which began at the end of March 2022 and continues to this day.
Based on the current behavior of this seismicity and what has been historically recorded in this active volcanic region, the possibility of the occurrence of more high-energy earthquakes, which can be felt by the inhabitants of the area of volcanic influence, is not excluded.
Source : SGC.
Photo : IGEPN / P. Mothes.
Russia / Kuril Islands , Ebeko :
VOLCANO OBSERVATORY NOTICE FOR AVIATION (VONA)
Issued: August 26 , 2022 .
Volcano: Ebeko (CAVW #290380)
Current aviation colour code: ORANGE
Previous aviation colour code: orange
Source: KVERT
Notice Number: 2022-94
Volcano Location: N 50 deg 41 min E 156 deg 0 min
Area: Northern Kuriles, Russia
Summit Elevation: 1156 m (3791.68 ft)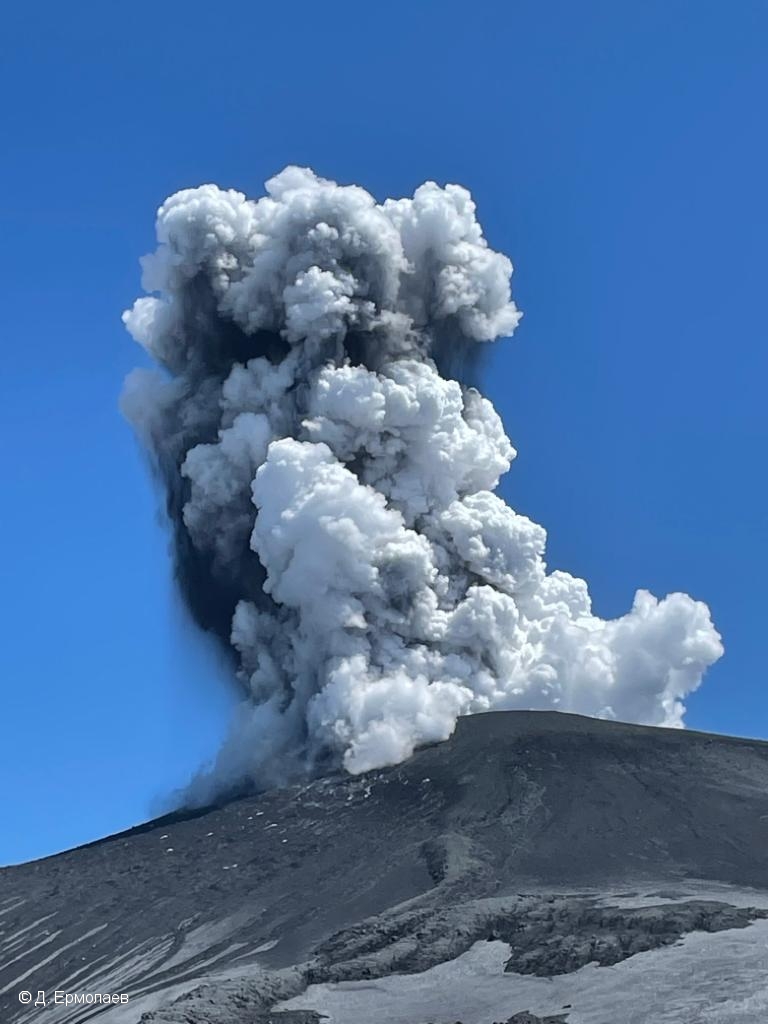 Volcanic Activity Summary:
A moderate eruptive activity of the volcano continues. According to visual data by volcanologists from Severo-Kurilsk, an explosion sent ash up to 3.5 km a.s.l., an ash cloud is drifting to the northeast of the volcano.
A moderate eruptive activity of the volcano continues. Ash explosions up to 6 km (19,700 ft) a.s.l. could occur at any time. Ongoing activity could affect low-flying aircraft and airport of Severo-Kurilsk.
Volcanic cloud height:
3500 m (11480 ft) AMSL Time and method of ash plume/cloud height determination: 20220826/0312Z – Visual data
Other volcanic cloud information:
Distance of ash plume/cloud of the volcano: 5 km (3 mi)
Direction of drift of ash plume/cloud of the volcano: NE
Time and method of ash plume/cloud determination: 20220826/0312Z – Visual data
Source : Kvert.
Photo : D. Ermolaev.
Colombia , Purace :
Extraordinary Bulletin, August 25, 2022, 3:10 p.m.
Subject: Activity of the Puracé Volcano – Coconucos Volcanic Chain. The level of yellow activity is maintained or (III): changes in the behavior of volcanic activity.
Regarding the monitoring of the activity of the Puracé volcano, the COLOMBIAN GEOLOGICAL SERVICE-SGC, reports that:
As of 1:43 p.m. today and up to the time of publication of this bulletin, a significant increase in the number and energy of seismic signals continues to be recorded associated with rock fracturing processes and dynamics. fluids in volcanic conduits. These seismic events were located on the surface, on average 1 km below the summit of the Puracé volcano. It cannot be ruled out that this activity could increase and generate an acceleration of the process, linked to an increase in the degassing rates and possible ash emissions.
The yellow activity level (or III) considers variations in the levels of parameters derived from monitoring that indicate that the volcano is above the base threshold and that the process is unstable, being able to evolve, increase or decrease said levels . At this level it is possible to record phenomena such as swarms of earthquakes, some of them felt, ash emissions, lahars, morphological changes, noise, smells of volcanic gases, which can alter the quality of life of the populations in the zone of volcanic influence.
Source et photo : SGC.
Samoa Islands , Ta'u :
American Samoa ready to evacuate island residents quickly, 2:05 pm today
American Samoa is drawing up plans for the speedy evacuation of residents of the Manu'a islands in case the ongoing earthquakes become a safety issue.
Earthquakes have been reported in Manu'a since July 26 due to The Ta'u Island underwater volcano.
Director of Homeland Security, Samana Semo Veavea, who is also the Territorial Coordinating Officer, told KHJ News that there are two plans for evacuation.
One is for evacuation within 24 hours and the other is an immediate evacuation of residents from the islands.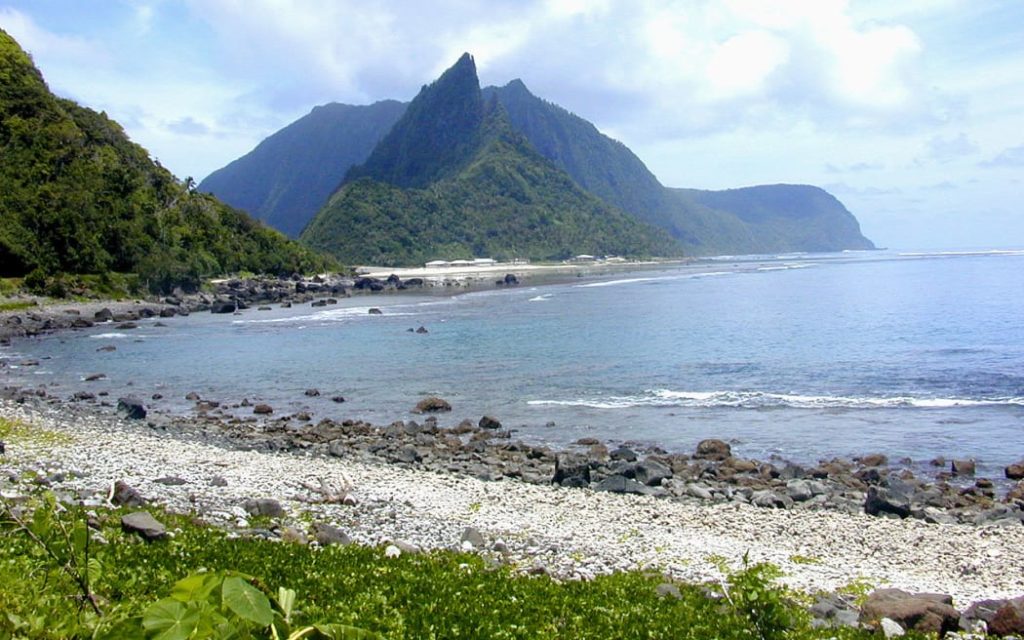 Sirens in Manu'a have been tested and evacuation routes have been cleared.
Samana says they will have meetings with residents to explain the plans and what they have to do and where to go when the time comes.
Asked about federal assistance following the governor's declaration of a territorial disaster as a result of the continuous tremors in Manu'a Samana said it's likely the federal help will be requested when Manu'a residents are evacuated.
Source et photo : rnz.co.nz
Read the article : https://www.rnz.co.nz/international/pacific-news/473571/american-samoa-ready-to-evacuate-island-residents-quickly?fbclid=IwAR3oSfAeK9OAoTbr3jF7XMvPhSAhYNRWgjjmSzLyJIQtXHdPDfozdAVyva0
Hawaii , Kilauea :
19°25'16 » N 155°17'13 » W,
Summit Elevation 4091 ft (1247 m)
Current Volcano Alert Level: WATCH
Current Aviation Color Code: ORANGE
Activity Summary:
The summit eruption of Kīlauea Volcano, within Halemaʻumaʻu crater, continued over the past 24 hours. All recent eruptive activity has been confined to the crater. No significant changes have been observed at the summit or in either rift zone.
Halemaʻumaʻu Lava Lake Observations:
Eruption of lava from the western vent into the active lava lake and onto the crater floor continued over the past 24 hours. The active part of the lava lake showed continuous surface activity. Surface activity, outside the lava lake, occasionally occurs from breakouts along the margins of the crater. Overflight measurements from August 16, 2022, indicated that the crater floor had seen a total rise of about 137 meters (449 feet).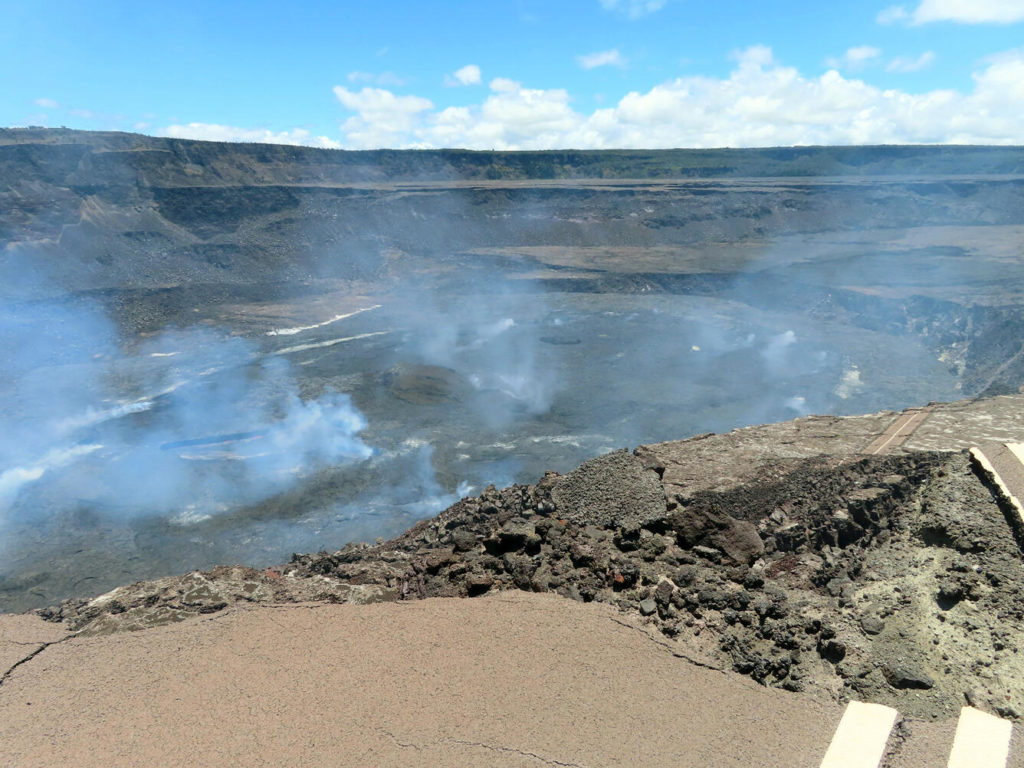 Summit Observations:
Summit tiltmeters recorded inflationary tilt since yesterday afternoon. Volcanic tremor remains above background levels. A sulfur dioxide (SO2) emission rate of approximately 1,250 tonnes per day (t/d) was measured on August 19, 2022.
Rift Zone Observations:
No unusual activity has been noted along the East Rift Zone or Southwest Rift Zone; low rates of ground deformation and seismicity continue along both. Measurements from continuous gas monitoring stations downwind of Puʻuʻōʻō in the middle East Rift Zone remain below detection limits for SO2, indicating that SO2 emissions from Puʻuʻōʻō are negligible.
Source : HVO.
Photo : USGS J.M. Chang.