04 July 2022. EN . Philippines : Kanlaon , Indonesia : Ili Lewotolok , Russia / Kuril Islands : Chikurachki , New Zealand : Ruapehu , Ecuador : Sangay .
July 04 , 2022.
Philippines , Kanlaon :
KANLAON VOLCANO ADVISORY , 03 July 2022 , 02:00 P.M.
This is a notice of an increase in activity of Kanlaon Volcano. A total of forty-one (41) volcanic earthquakes around the summit area were recorded since 5 AM of June 30, 2022, by the Kanlaon Volcano Network or KVN. These included seven (7) very shallow tornillo signals that could be associated with volcanic gas movement along with the fractures within the upper volcanic slopes. In addition, ground deformation data from continuous GPS measurements indicate short-term slight inflation of the lower and mid slopes since January 2022, consistent with continuous electronic tilt recording of inflation of southeastern flanks since mid of March 2022. The increased seismic activity and short-term ground deformation are likely caused by shallow hydrothermal processes beneath the edifice that could generate phreatic or steam-driven eruptions from the summit crater.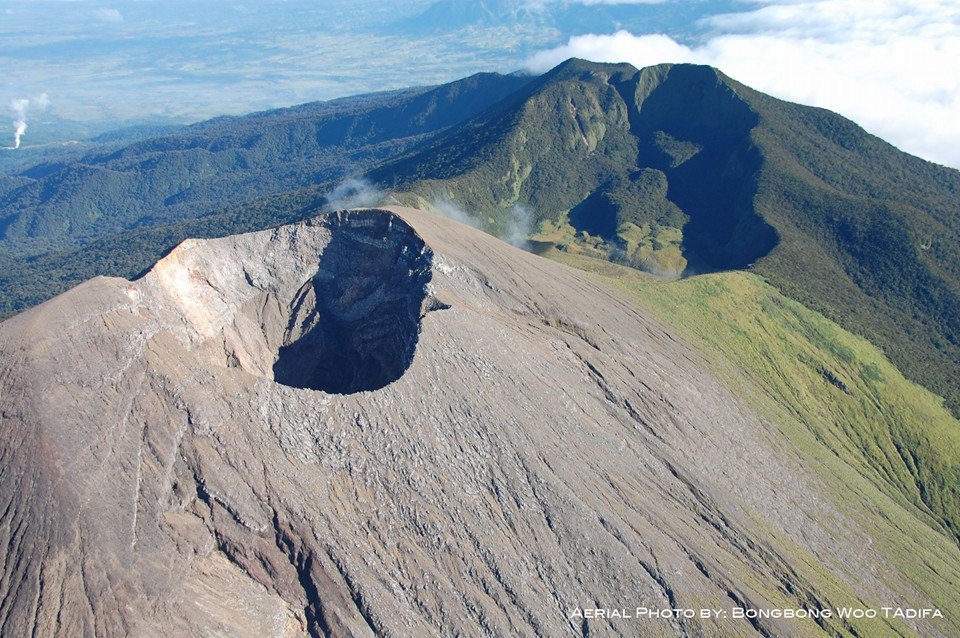 DOST-PHIVOLCS would like to remind the public that Kanlaon Volcano is at Alert Level 1, which means that it is at low-level unrest. The local government units and the public are strongly reminded that entry into the 4-kilometer radius Permanent Danger Zone (PDZ) must be strictly prohibited due to the further possibilities of sudden and hazardous steam-driven or phreatic eruptions. Civil aviation authorities must also advise pilots to avoid flying close to the volcano's summit as ejecta from any sudden phreatic eruption can be hazardous to aircraft.
DOST-PHIVOLCS is closely monitoring Kanlaon Volcano's activity and any new development will be relayed to all concerned.
Source : Phivolcs.
Photo : Bongbong Woo Tadifa.
Indonesia , Ili Lewotolok :
VISUAL OBSERVATION
The volcano is clearly visible. Smoke from the main crater is white/gray with moderate to thick intensity, about 300-600 meters above the summit. The weather is sunny, the wind is weak oriented to the West. The air temperature is around 21-28.2°C. Humidity 76.3-83%.
Mount Ili Lewotolok erupted on Sunday July 03, 2022 at 07:36 WITA with an ash column height observed at ± 1000 m above the peak (± 2423 m above sea level). The ash column was observed to be gray / black with moderate to thick intensity oriented to the West. This eruption was recorded on a seismograph with a maximum amplitude of 12.8 mm and a duration of 35 seconds.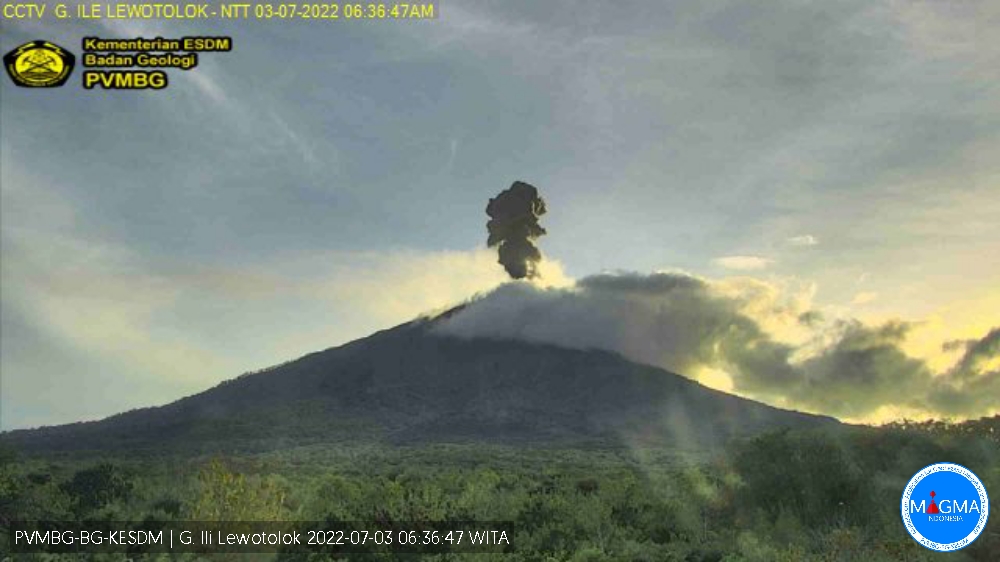 SEISMICITY OBSERVATION
38 emission earthquakes with an amplitude of 1.7 to 6.5 mm and a duration of 11 to 57 seconds.
8 non-harmonic tremors with an amplitude of 1.8 to 6.5 mm and a duration of 62 to 150 seconds.
1 continuous tremor with an amplitude of 0.5 to 1 mm, mainly 0.5 mm.
Recommendation:
Currently G. Ili Lewotolok is in *Level III (SIAGA)* Status with the following recommendations: It is recommended not to carry out activities within 3 km of the summit/crater of Mount Ili Lewotolok, 3.5 km for the South-East sector, a radius of 4 km for the East and North-East sectors. Residents of Lamawolo Village, Lamatokan Village and Jontona Village should always be aware of the potential threat of incandescent lava and hot clouds from the eastern part of G. Ili Lewotolok peak/crater
Source : PVMBG.
Russia / Kuril Islands , Chikurachki :
VOLCANO OBSERVATORY NOTICE FOR AVIATION (VONA)
Issued: July 03 , 2022
Volcano: Chikurachki (CAVW #290360)
Current aviation colour code: YELLOW
Previous aviation colour code: orange
Source: KVERT
Notice Number: 2022-61
Volcano Location: N 50 deg 19 min E 155 deg 27 min
Area: Northern Kuriles, Russia
Summit Elevation: 1816 m (5956.48 ft)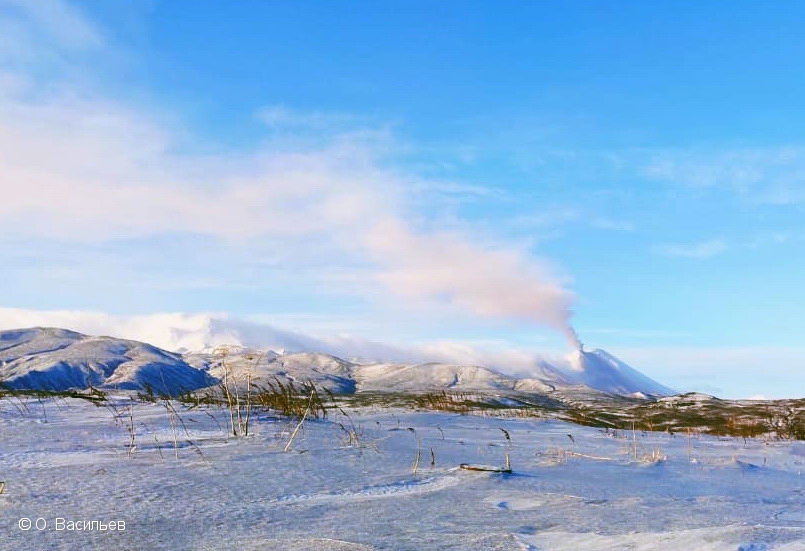 Volcanic Activity Summary:
A gas-steam activity of Chikurachki volcano continues. Satellite data by KVERT shows the explosive event lasted from 00:30 UTC on 30 June till 00:30 UTC on 01 July, 2022. Explosions sent ash up to 4.5 km a.s.l., and the ash plume and later ash clouds moved to the southwest and southeast of the volcano. KVERT continues to monitor Chikurachki volcano.
A gas-steam activity of the volcano continues. Ash explosion hazard up to 6 km (19,700 ft) a.s.l. remains. Ongoing activity could affect low-flying aircraft.
Source : Kvert.
Photo : O. Vasiliev
New Zealand , Ruapehu :
Level of unrest continues to decrease at Mt Ruapehu. Published: Mon Jul 4 2022 4:30 PM
Volcanic Alert Level is lowered to 1
Aviation Colour Code is lowered to Green
Analyses of water samples from Crater Lake (Te Wai ā-moe) have now confirmed there has been little recent chemical interaction between magma (new molten rock) and the hydrothermal system controlling the composition, level, and temperature of the Crater Lake. The period of strong volcanic tremor, from mid-March to early-June 2022 has declined to near background levels and generally lower gas emission rates are being recorded. Short-lived pulses of gas are still reaching the surface. When taken together these observations are consistent with a decline in volcanic unrest at Mt Ruapehu and the Volcanic Alert Level is now lowered to Level 1.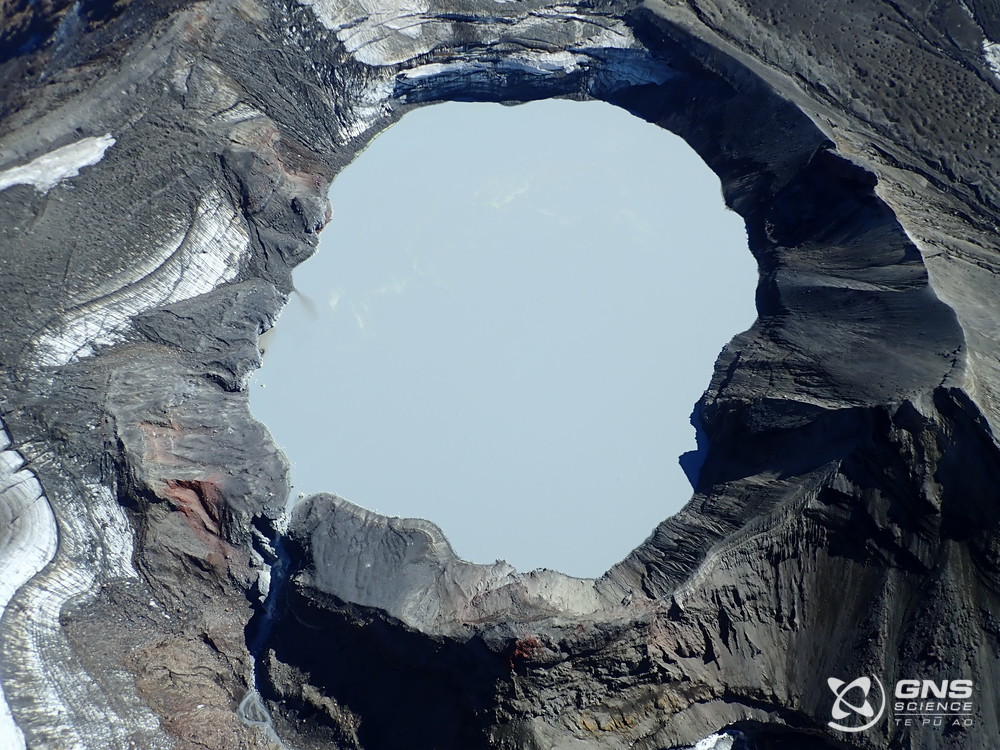 Over the last week, volcanic tremor has remained weak at Mt. Ruapehu. It has now been over 20 days since the last higher tremor levels. Crater Lake (Te Wai ā-moe) temperature decreased from a high of 40 °C in early-May to 21 °C on June 14, and in the following two weeks recovered to 25 °C. The temperature has stabilised or fallen slightly this last week, currently the temperature is 24 °C consistent with heat flow into the lake of about 100 MW.
Despite the decline in volcanic unrest the potential for eruptive activity remains. Over the last 2-3 months a magmatic intrusion has occurred inside the volcano, increasing heat and gas flow into the hydrothermal system associated with the Crater Lake. Our data indicate that the intrusion has stalled or stopped moving. Whilst this means that the current unrest episode has ended, the presence of recently stalled magma in the volcano suggests that a sudden resumption of activity would be more possible than the last time Ruapehu was at Volcanic Alert Level 1.
The most likely outcome of the ongoing but weaker unrest is no eruption or minor eruptive activity, confined to the lake basin. If this did occur, it is possible to generate lahars (volcanic mudflows) in the Whangaehu River.
Source : Geonet / Agnès Mazot / Duty Volcanologist .
Photo : GNS Science
Ecuador , Sangay :
Activity information for VOLCÁN SANGAY Nº 2022-051, Quito, Sunday July 03, 2022 .
Since 8:00 p.m. TL, the SAGA seismic station has recorded a low-frequency tremor signal, linked to the eruptive activity of the Sangay volcano. The amplitude of the signal is low, compared to the most active pulses of the current eruptive period; however, a weak emission plume is observed heading southwest. Therefore, there is a low probability of ash fall in areas surrounding the volcano in this direction.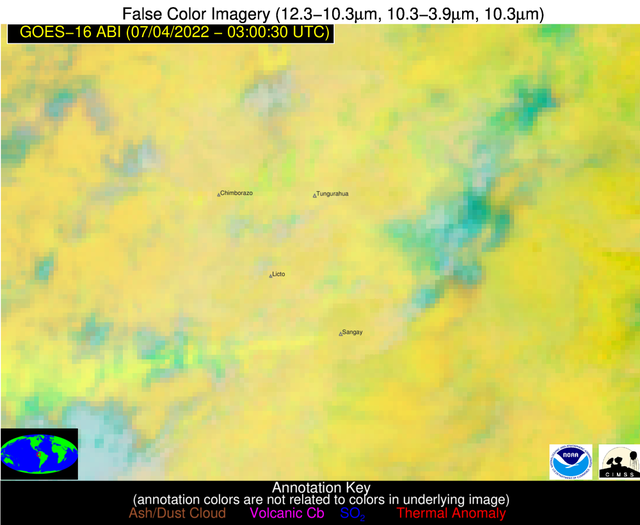 The IG-EPN continues to monitor the event and will inform in a timely manner if any changes in the seismic signals are detected.
The Geophysical Institute is monitoring and any news will be reported.
Source : IGEPN