May 08 , 2022. EN. Philippines : Taal , La Martinique : Mount Pelee , Hawaii : Kilauea , Costa Rica : Turrialba / Poas / Rincon de la Vieja , Indonesia : Merapi .
May 08 , 2022.
Philippines , Taal :
TAAL VOLCANO BULLETIN 08 May 2022 8:00 AM
In the past 24-hour period, the Taal Volcano Network recorded four (4) volcanic tremor events having durations of one (1) to two (2) minutes. Activity at the Main Crater was dominated by the generation of plumes 600 meters tall that drifted northwest. Sulfur dioxide (SO2) emission averaged 826 tonnes/day on 06 May 2022. Temperature highs of 66.5°C were last measured from the Main Crater Lake on 27 April 2022. Based on ground deformation parameters from electronic tilt, continuous GPS, and InSAR monitoring, Taal Volcano Island and the Taal region has begun deflating in October 2021.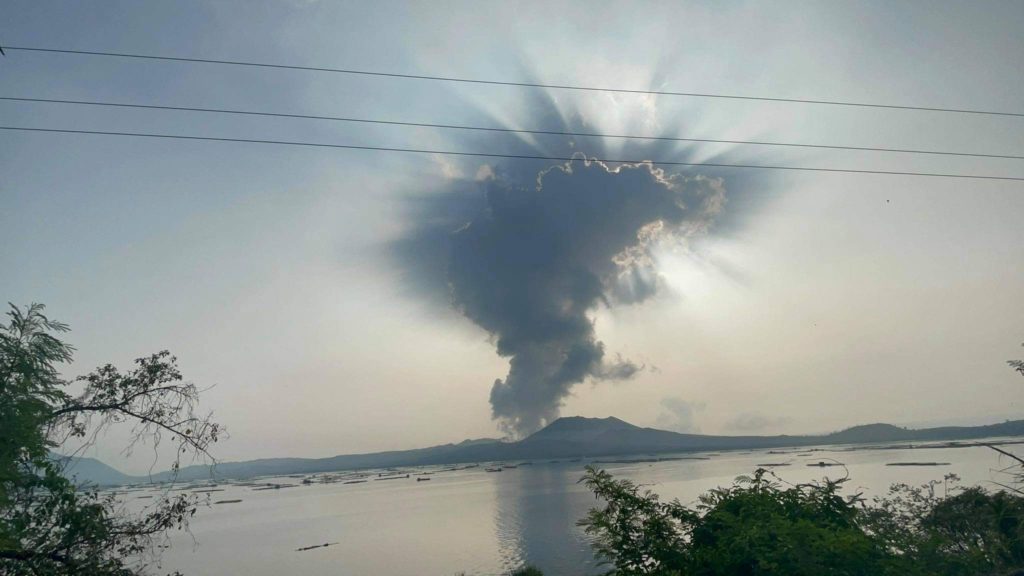 Alert Level 2 (Decreased Unrest) prevails over Taal Volcano. DOST-PHIVOLCS reminds the public that at Alert Level 2, sudden steam-driven or phreatic explosions, volcanic earthquakes, ashfall, and lethal accumulations or bursts of volcanic gas can occur and threaten areas within TVI and along its coast. Entry into TVI, Taal's Permanent Danger Zone, must therefore be strictly prohibited. Local government units are advised to continually strengthen preparedness, contingency, and communication measures, especially for previously evacuated high-risk barangays in case of renewed unrest. Civil aviation authorities must advise pilots to avoid flying close to the volcano as airborne ash and ballistic fragments from sudden explosions and wind-remobilized ash may pose hazards to aircraft. DOST-PHIVOLCS is closely monitoring Taal Volcano's activity and any new significant development will be immediately communicated to all stakeholders.
Source : Phivolcs.
Photo : Seys Marasigan / Seys Channel ( Archive).
La Martinique , Mount Pelée :
Weekly report on the activity of Mount Pelée for the period from April 29, 2022 to May 06, 2022.
Between April 29, 2022 at 4 p.m. (UTC) and May 6, 2022 at 4 p.m. (UTC), the OVSM recorded at least 13 volcano-tectonic earthquakes of magnitude less than or equal to 0.3. These earthquakes were located inside the volcanic edifice between 0.5 and 3.1 km deep below the surface. This superficial volcano-tectonic seismicity is associated with the formation of micro-fractures in the volcanic edifice.
None of these earthquakes were felt by the population.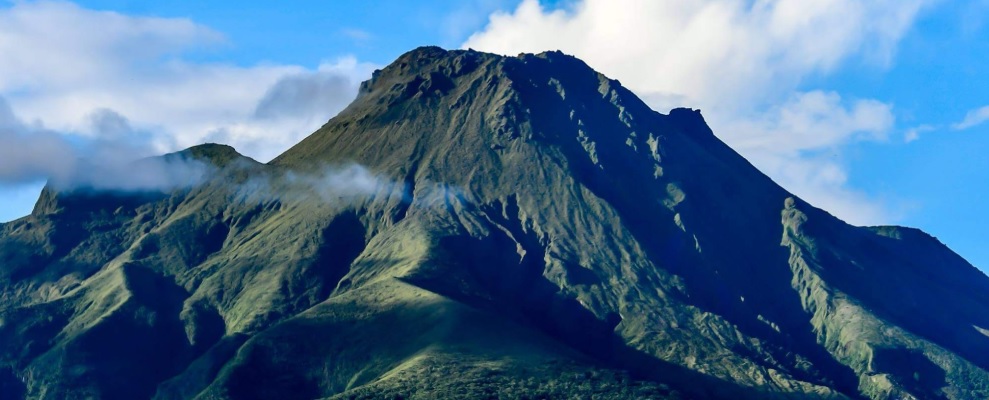 The zone of degassing at sea at shallow depth between St Pierre and le Prêcheur is still observed. The IGP took fluid samples in order to understand the origin of this degassing and to assess its possible relationship with the Mount Pelée hydrothermal system.
An extension of two areas of degraded vegetation located between Morne Plumé and the Chaude River was observed during a helicopter flight carried out on February 9, with the support of the Dragon 972, and confirmed by analysis of satellite images.
The alert level remains YELLOW: vigilance.
Source : Direction de l'OVSM IPGP.
Photo : Ville-Saintemarie.
Hawaii , Kilauea :
19°25'16 » N 155°17'13 » W,
Summit Elevation 4091 ft (1247 m)
Current Volcano Alert Level: WATCH
Current Aviation Color Code: ORANGE
Activity Summary:
The summit eruption of Kīlauea Volcano, within Halemaʻumaʻu crater, has continued over the past 24 hours. All recent lava activity has been confined to the crater, and current data indicate that this scenario is likely to continue. No significant changes have been noted in the summit or East Rift Zone.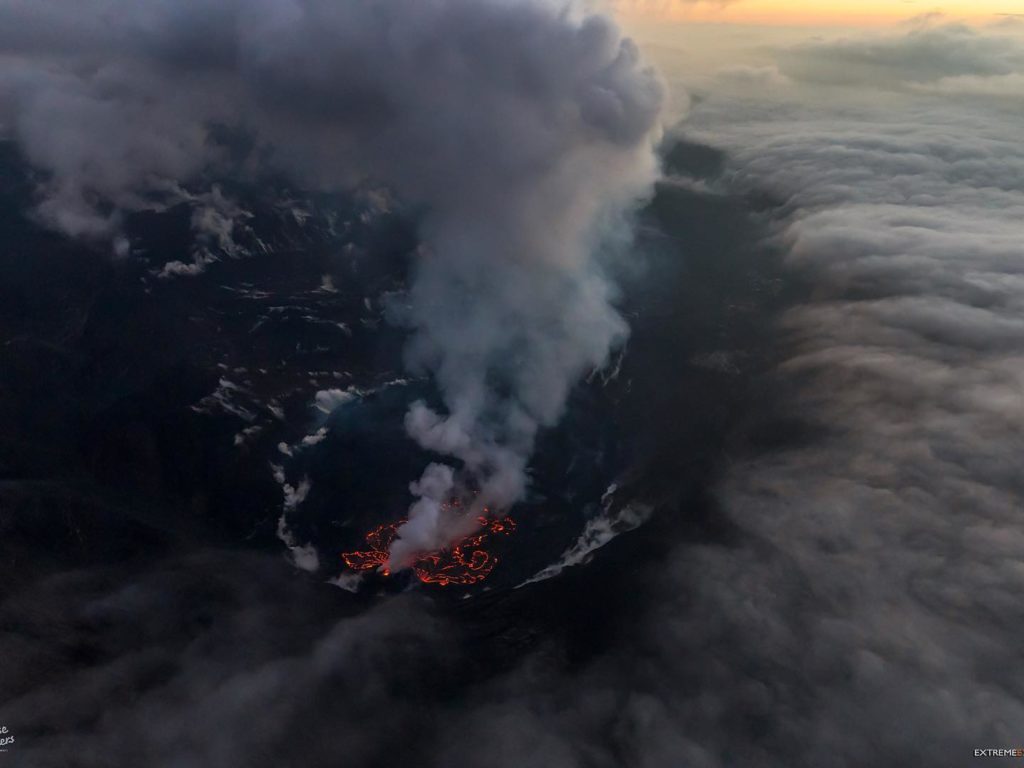 Halemaʻumaʻu Lava Lake Observations:
Eruption of lava from the Halemaʻumaʻu western vent into the active lava lake and onto the crater floor has continued over the past 24 hours. The active lava lake has experienced continuous surface activity, and its surface level has been relatively steady over this period. Around 7:00 a.m. this morning, a new lava flow effused from the western vent onto the surrounding crater floor, but this flow appears to have already stalled. The past 24 hours have seen continued activity of an expansive lava ooze-out near the northwestern margin of the crater floor, with slightly diminished vigor compared to previous days. Other more sluggish ooze-outs remain active near the northeastern and southern margins. Overflight measurements on April 6, 2022 indicated that the crater floor had seen a total rise of about 99 meters (325 feet) and that 66 million cubic meters (18 billion gallons) of lava had been effused since the beginning of this eruption on September 29, 2021.
Summit Observations:
Summit tiltmeters were relatively flat yesterday morning, before tracking a brief deflation-inflation (DI) event in the afternoon and evening. This leveled off around midnight, and there have been no substantial tilt changes so far today. A sulfur dioxide (SO2) emission rate of approximately 2,600 tonnes per day (t/d) was measured on May 4, 2022.
Source : HVO.
Photo : Bruce Omori ( Archive) .
Costa Rica , Turrialba / Poas / Rincon de la Vieja :
Daily report of the state of volcanoes. , Date: 07 May 2022 , Updated at: 10:50:00.
Turrialba Volcano
No eruption reported.
Seismic activity is similar, compared to yesterday.
At the time of this report, the winds are blowing to the northwest.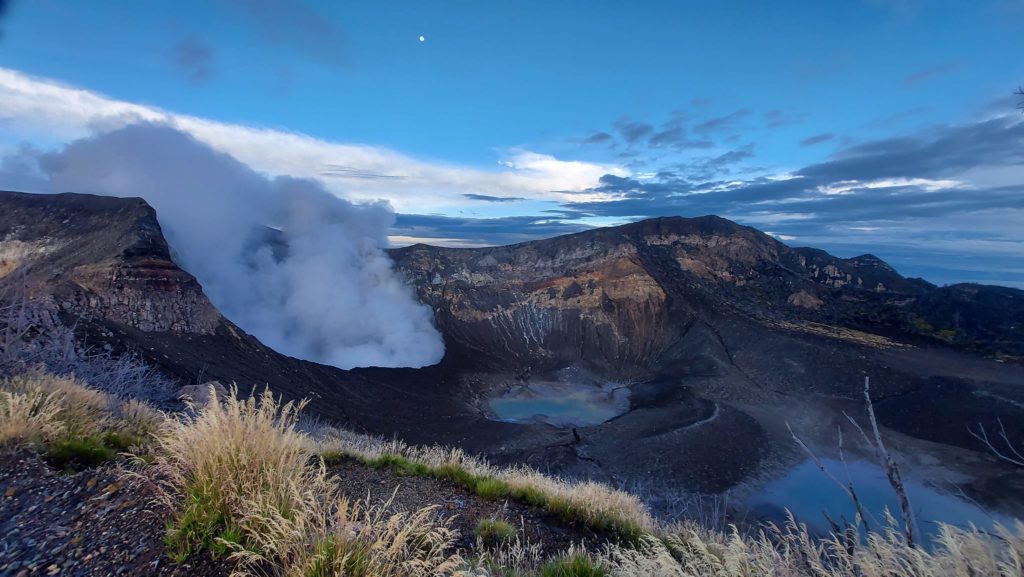 Degassing is observed in the crater. Frequent high and low frequency earthquakes are detected. In recent days, geodetic observations show no significant deformation. The CO2/S02, H2S/SO2 gas ratios as well as the SO2 concentration are within the range of the last few days.
Poas Volcano
No eruption reported.
Seismic activity is similar, compared to yesterday.
Wind direction is unknown at this time.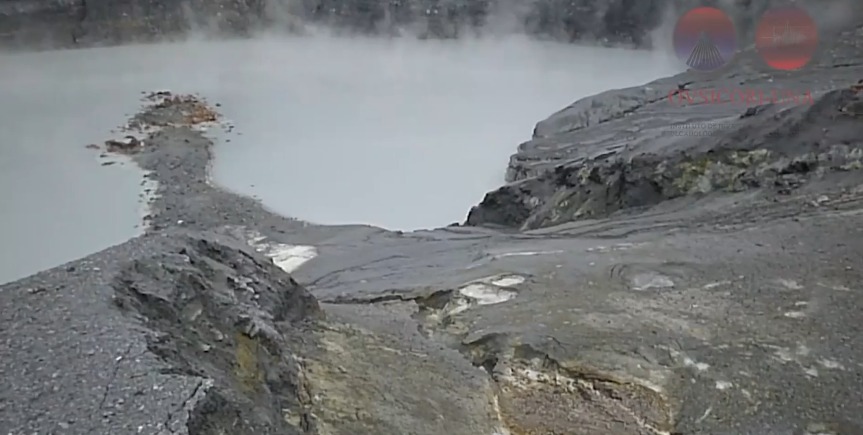 Convection cells are observed in the Lagoon, produced by submarine fumarolic activity and very active fumaroles on the eastern edge of the crater. Low frequency and low magnitude seismic events are detected. Geodetic observations show stability in the deformation of the volcano. Gas ratios and SO2 concentration are within the range of the past few days.
Rincon de la Vieja Volcano
At 00:03:00 local time on May 07, 2022, an eruption was recorded on the Rincon de la Vieja volcano, with a column that rose 500 meters above the height of the crater and 2416 meters at the above sea level. (7924.48 feet).
Duration of the activity: 1 minute.
Seismic activity is similar, compared to yesterday.
At the time of this report, the winds are blowing westerly.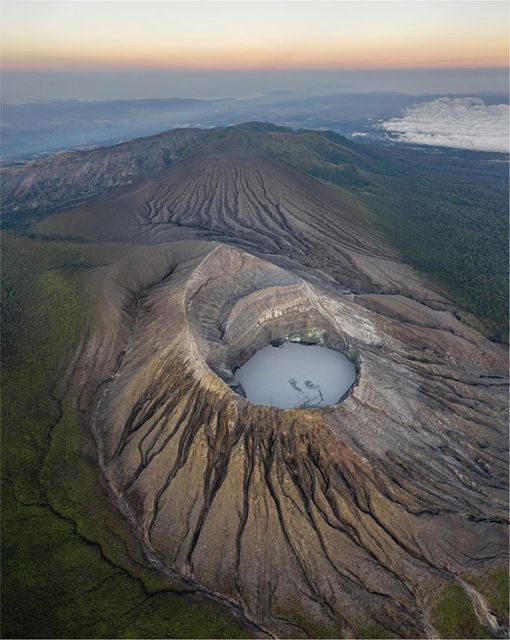 Several exhalations of steam were observed following the activity of the lake (eg yesterday 4:50 p.m.; 12:03 a.m.; 2:12 a.m.; 9:36 a.m., etc.). These exhalations are small and do not exceed the edge of the crater and therefore did not generate lahars. An almost continuous tremor with a frequency of 0.7-4 Hz and a moderate to strong amplitude is detected. In recent days, geodetic observations show uplift and slight contraction of the summit.
Source : Ovsicori .
Photos : Parque Nacional , Ovsicori , Soy Tico .
Indonesia , Merapi :
Merapi activity report of May 07, 2022.
– 10 lava avalanches were observed towards the South-West, with a maximum slip distance of 2,000 m.
– No significant morphological change was observed either in the cliffs or in the lava dome. The calculation of the volume of the Southwest dome obtained from aerial photographs is 1,567,000 m3, while the volume of the central dome of the crater cannot be measured because part of the dome is covered with smoke. Based on the photo analysis of the camera station, the volume of the central dome is fixed at 2,582,000 m3.
Seismicity of May 07:
23 shallow volcanic earthquakes (VTB),
55 multi-phase earthquakes (MP),
138 avalanche earthquakes (RF),
18 emission earthquakes (DG),
– The intensity of the seismicity is still quite high.
For the Mount Merapi deformation that was monitored using EDM this week the average deformation rate is 1.4 cm/day (in 3 days).
Conclusion:
1. The volcanic activity of Mount Merapi is still quite high in the form of effusive eruption activity. The state of the activity is defined at the « SIAGA » level.
2. The current potential danger is lava avalanches and hot clouds in the South-South-West sector covering the Boyong River for a maximum of 5 km, the Bedog River, Krasak, Bebeng for a maximum of 7 km. The Southeast sector covers the Woro River for a maximum of 3 km and the Gendol River for a maximum of 5 km. Meanwhile, the ejection of volcanic material in the event of an explosive eruption can reach a radius of 3 km around the summit.
Source : BPPTKG.
Photo :BPPTKG.