April 04 , 2021. EN. Iceland : Geldingadalur / Fagradalsfjall , Democratic Republic of Congo : Nyiragongo : Indonesia , Sinabung , Alaska : Great Sitkin ,
April 04 , 2021.
Iceland , Geldingadalur / Fagradalsfjall :
June 3, 2021
Measurements of lava flows.
New measurements were made yesterday, Wednesday June 2.
The average lava flow rate over the period from May 18 to June 2 (15 days) is 12.4 m3 / s. This measurement confirms that the increase in lava flow that occurred in early May has continued. The lava flow in May was twice the average for the first six weeks.
Lava now measures 54 million cubic meters in volume over an area of 2.67 square kilometers.
Current measurements show that there is no sign of slowing down. On the contrary, it has increased over time. How long this will last is impossible to predict at this point.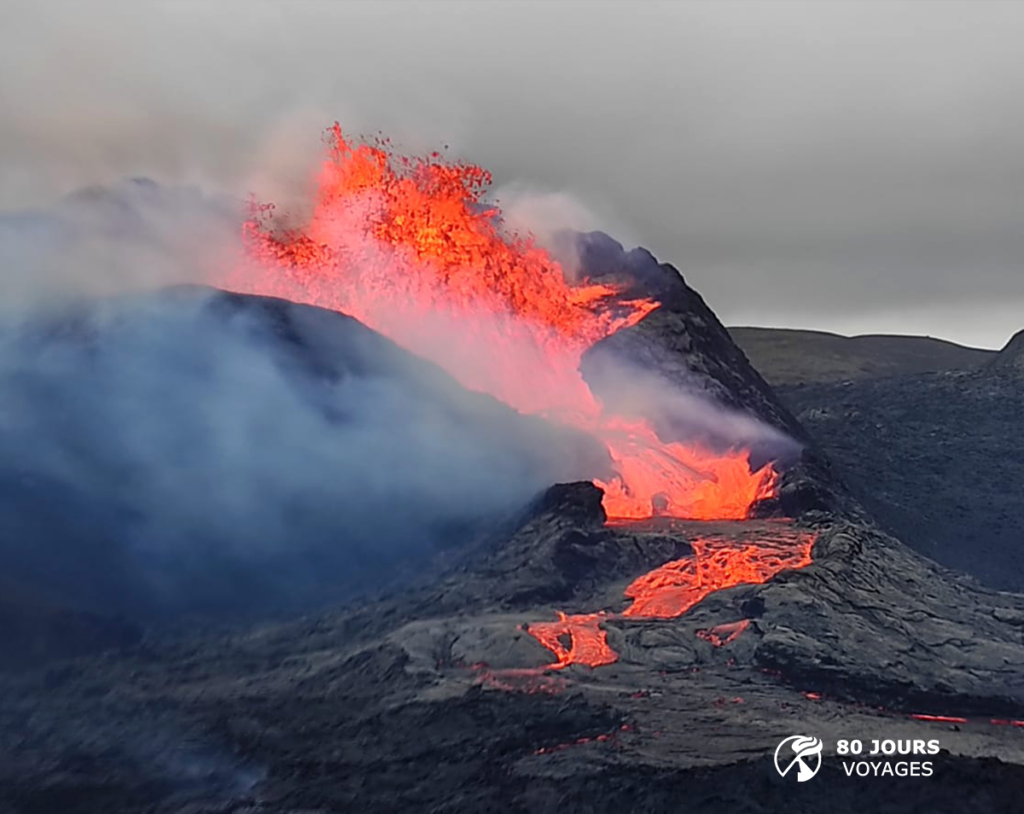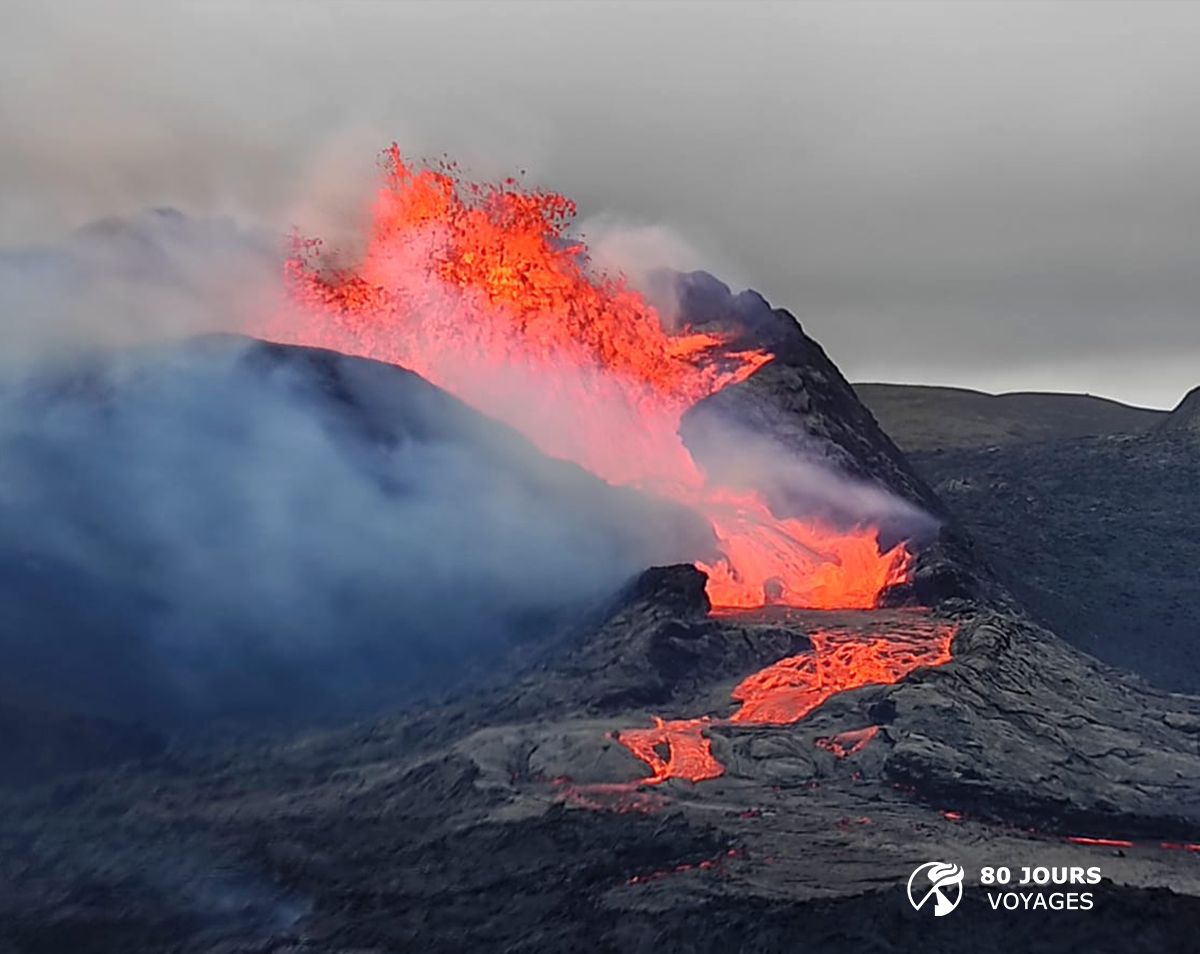 Overview of the genesis of the lava flows (updated June 3)
As stated earlier, the rash can be divided into three periods:
The first period lasted about two weeks and was characterized by a fairly regular but slightly decreasing lava flow. The flow went from 7-8 m3 / s to 4-5 m3 / s in two weeks.
The second period, which also lasted two weeks, was characterized by the opening of new fractures north of the original craters. The flow of lava flows was quite variable, of the order of 5 to 8 m3 / s.
In the third stage, the last seven weeks, a crater has dominated and all the lava is coming out of it. This period can now be divided into two parts. There were first three weeks when the flow was 5 to 8 m3 / s and increased slightly. Last month the flow was 11 to 13 m3 / s. Despite this increase, the lava flows cannot be considered significant compared to many other eruptions.
The Fagradalsfjall eruption is in many ways different from the eruptions we have witnessed in recent decades. Most eruptions originate in magma chambers under major volcanoes, where the pressure in the chamber and its size seem to largely determine the size and duration of the eruption.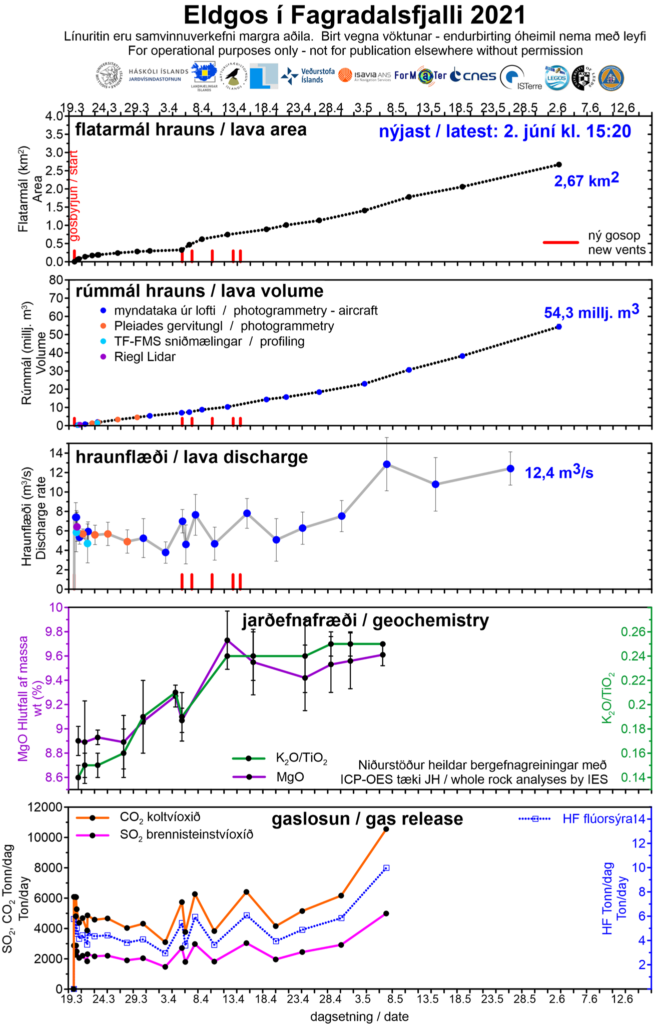 In Fagradalsfjall, it seems to have gone a little differently. It can be seen that the inflow veins and their properties have a great influence on the flow of magma. The open channel was relatively narrow and long (reaching a depth of about 17 km) and its carrying capacity was limited. An increase over time indicates that the canal is widening, possibly due to a rupture of its walls. There is currently no way to predict how long the eruption will last or whether the lava flows will continue to increase.
Source : http://jardvis.hi.is/
Graphique : Jarðvísindastofnun Háskólans.
Photo : Sylvain Chermette / 80 jours voyages.
Democratic Republic of Congo , Nyiragongo :
June 02, 2021.
Seismic data, recorded on this day, indicates a continuing decrease in the number and magnitude of earthquakes (most of them are not felt); the direction of propagation is south, under the lake. The GPS network always indicates a decrease in the travel speeds measured at the stations. The physical impossibility of installing seismic or GPS stations in the lake does not allow precise detection of a possible rise of magma under the lake. New satellite data recorded between May 27 and June 1 underscores that the ground continues to deform south of the city of Goma, however at a much slower speed than at the start of the eruption. These deformations can still create or extend existing fractures in the soil.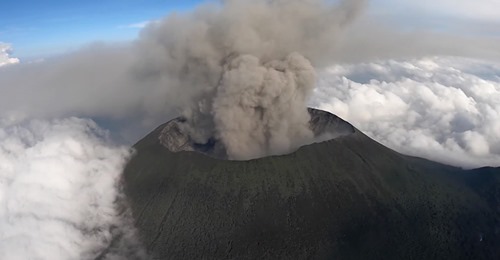 Seismologists in DR Congo reported 92 earthquakes in a 24-hour period around the Nyiragongo volcano.
Ten days after the eruption of Nyiragongo, volcanic activity seems to calm down a bit in Goma, but the evacuation order is still maintained by the authorities. According to the humanitarian coordination of the United Nations, there are more than 500,000 displaced persons. But for the past few days, we have seen a movement of these displaced people returning to Goma.
Sources : georiska.africamuseum.be , CNN , RFI.
Photo : CNN Video.
Indonesia , Sinabung :
The activity level has been at level III (Siaga) since May 20, 2019 at 10:00 a.m. WIB. The Sinabung volcano (2460 m altitude) has erupted since 2013. The last eruption took place on May 14, 2021 with a gray eruption column, 700-1000 m above the summit.
The volcano is clearly visible until it is covered in fog. It was observed that the smoke from the crater was white with a strong thickness, about 50 to 100 meters above the summit. The weather is cloudy to rainy, winds are light to moderate in the east and southeast. The air temperature was around 19-28 ° C. There was an eruption but the height of the ash column was not observed.
According to the seismographs of June 3, 2021, it was recorded:
2 eruption / explosion earthquakes
1 Avalanche earthquake
2 emission earthquakes
1 Tornillo-type earthquake
3 low frequency earthquakes
6 deep volcanic earthquakes
48 hybrid earthquakes
3 distant tectonic earthquakes
1 flood signal / lahar.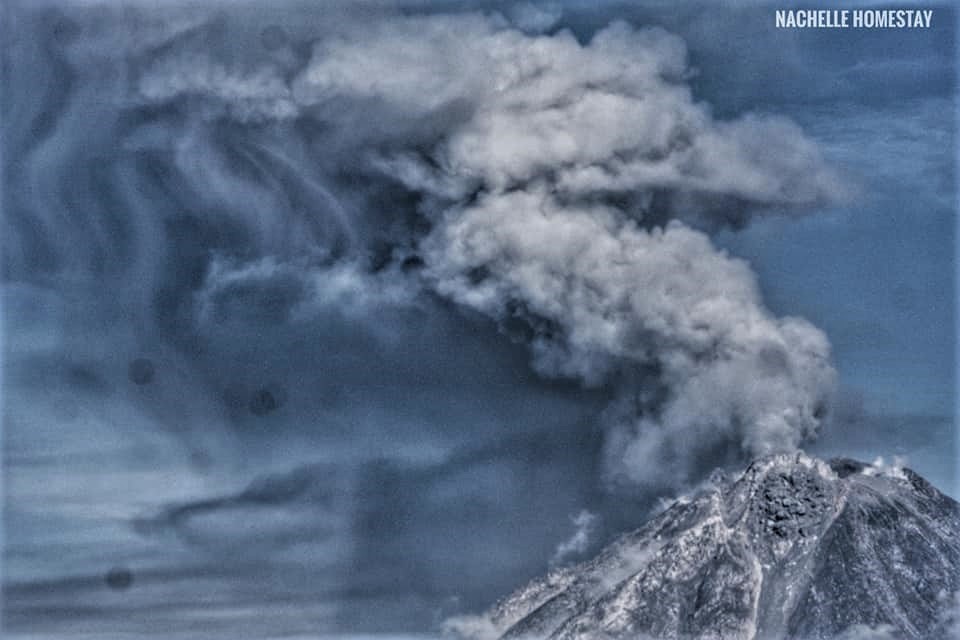 VOLCANO OBSERVATORY NOTICE FOR AVIATION – VONA.
Issued : June 03 ,2021
Volcano : Sinabung (261080)
Current Aviation Colour Code : ORANGE
Previous Aviation Colour Code : orange
Source : Sinabung Volcano Observatory
Notice Number : 2021SIN74
Volcano Location : N 03 deg 10 min 12 sec E 98 deg 23 min 31 sec
Area : North Sumatra, Indonesia
Summit Elevation : 7872 FT (2460 M)
Volcanic Activity Summary :
Eruption with ash clouds at 13h04 UTC (20h04 local time). The eruption lasted for 86 seconds.
Volcanic Cloud Height :
Ash-cloud is not visible
Other Volcanic Cloud Information :
The ashes are not observed because of closed fog
Remarks :
Deep seismic activity is characterized by volcanic earthquake, Low Frequency Earthquake, and Hybrid Earthquake.
Sources : PVMBG , Magma Indonésie .
Photo : Nachelle Homestay
Alaska , Great Sitkin :
52°4'35 » N 176°6'39 » W,
Summit Elevation 5709 ft (1740 m)
Current Volcano Alert Level: ADVISORY
Current Aviation Color Code: YELLOW
Seismicity has remained at low levels over the past day. The volcano has been obscured by clouds and nothing noteworthy has been observed in satellite and web camera data over the past day.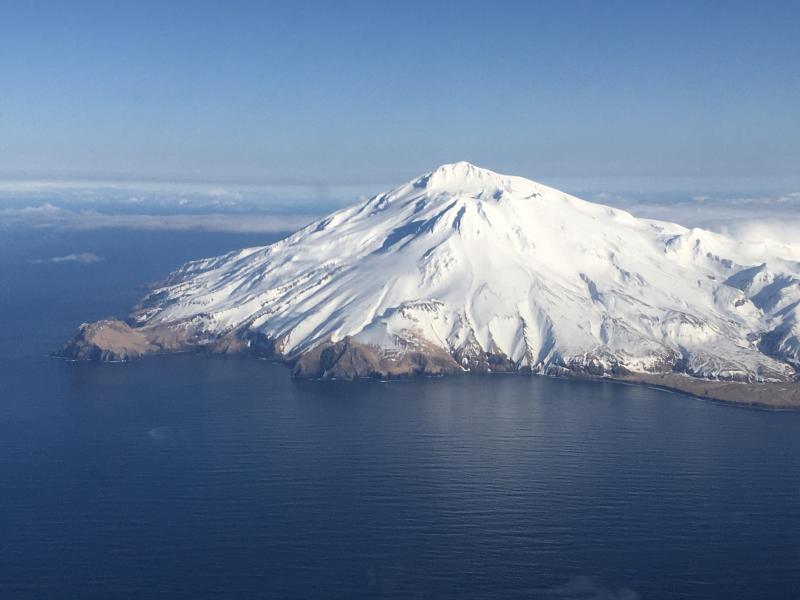 The prognosis for renewed eruptive activity is uncertain, although the ongoing quiescence is suggestive of a gradual return to normal background conditions. It remains possible for the level of unrest at the volcano to change quickly, and if so, additional explosive events could occur in the coming days, weeks or months. AVO is monitoring the volcano closely and will report on significant changes and observations in monitoring data should they occur.
Great Sitkin volcano is monitored by local seismic and infrasound sensors, satellite data, web cameras, and remote infrasound and lightning networks.
Source : AVO.
Photo : Fischer, Ed