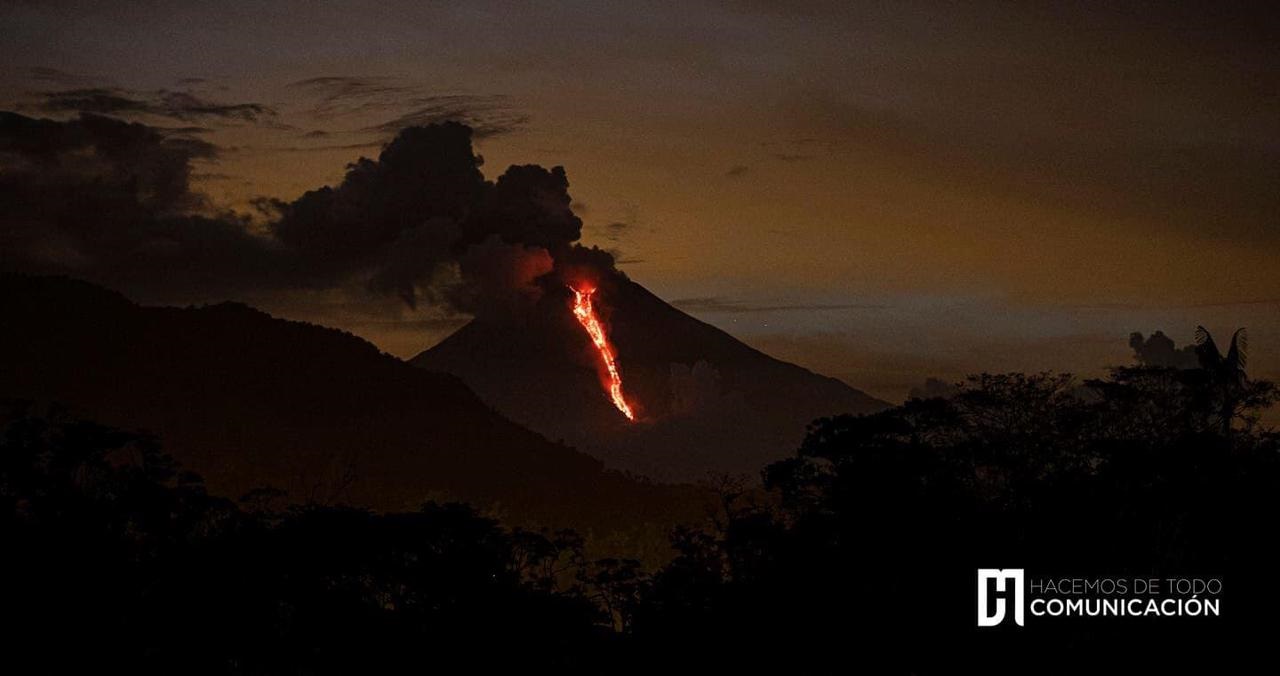 May 08 , 2021. EN . Alaska : Semisopochnoi , Indonesia : Merapi , Chile : Nevados de Chillan , Ecuador : Sangay .
May 08 , 2021.
Alaska , Semisopochnoi :
AVO/USGS Volcanic Activity Notice
Current Volcano Alert Level: ADVISORY
Previous Volcano Alert Level: WATCH
Current Aviation Color Code: YELLOW
Previous Aviation Color Code: ORANGE
Issued: Friday, May 7, 2021, 11:16 AM AKDT
Source: Alaska Volcano Observatory
Notice Number: 2021/A231
Location: N 51 deg 55 min E 179 deg 35 min
Elevation: 2625 ft (800 m)
Area: Aleutians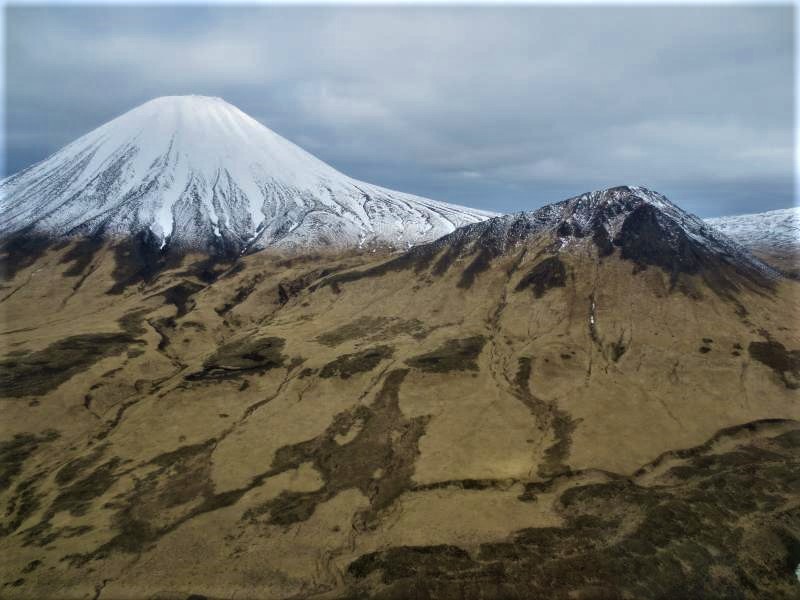 Volcanic Activity Summary:
No ash emissions or explosions from Semisopochnoi have been detected in satellite or infrasound data since April 26. Partly cloudy satellite views this week have shown no recent ash deposits or elevated surface temperatures, and only steam was observed within the north crater of Mount Cerberus. Sulfur dioxide emissions were observed this week on May 1 and 5, signifying continued volcanic unrest. AVO is therefore lowering the Aviation Color Code and Volcano Alert Level to YELLOW/ADVISORY. AVO will continue to monitor activity at Semisopochnoi with satellite and regional infrasound data.
When occurring, small eruptions producing minor ash deposits within the vicinity of the active north crater of Mount Cerberus and ash clouds under 10,000 ft above sea level are typical of activity at Semisopochnoi.
Remarks:
Semisopochnoi is monitored by satellite data, regional infrasound, and lightning detection instruments. An infrasound array on Adak Island may detect explosive emissions from Semisopochnoi with a slight delay (approximately 13 minutes) if atmospheric conditions permit.
Source : AVO.
Photo : Kaufman, Max
Indonesia , Merapi :
Mount Merapi activity report from April 30 to May 6, 2021.
OBSERVATION RESULTS
Visual
The weather around Mount Merapi is generally sunny in the morning and at night, while the afternoon until evening is foggy. There is a white smoke, thin to strong with low pressure. A maximum smoke height of 550 m was observed from the Babadan observation post on May 4, 2021 at 07:20 WIB.
Hot avalanche clouds occurred 12 times with a sliding distance observed up to 2000 m to the southwest and recorded on a seismogram with a maximum amplitude of 61 mm and a duration of 146 seconds. Lava avalanches were observed 74 times with a maximum slide distance of 2000 meters in the South-West and 2 times in the South-East with a slide distance of 600 m.
On May 2, 2021, aerial photographs were taken using drones. The results of the photographic analysis show that the volume of the dome in the southwest sector is 1,100,000 m3 with a growth rate of 17,000 m3 / day. Meanwhile, the volume of the central dome is 1,700,000 m3 with a growth rate of 14,000 m3 / day.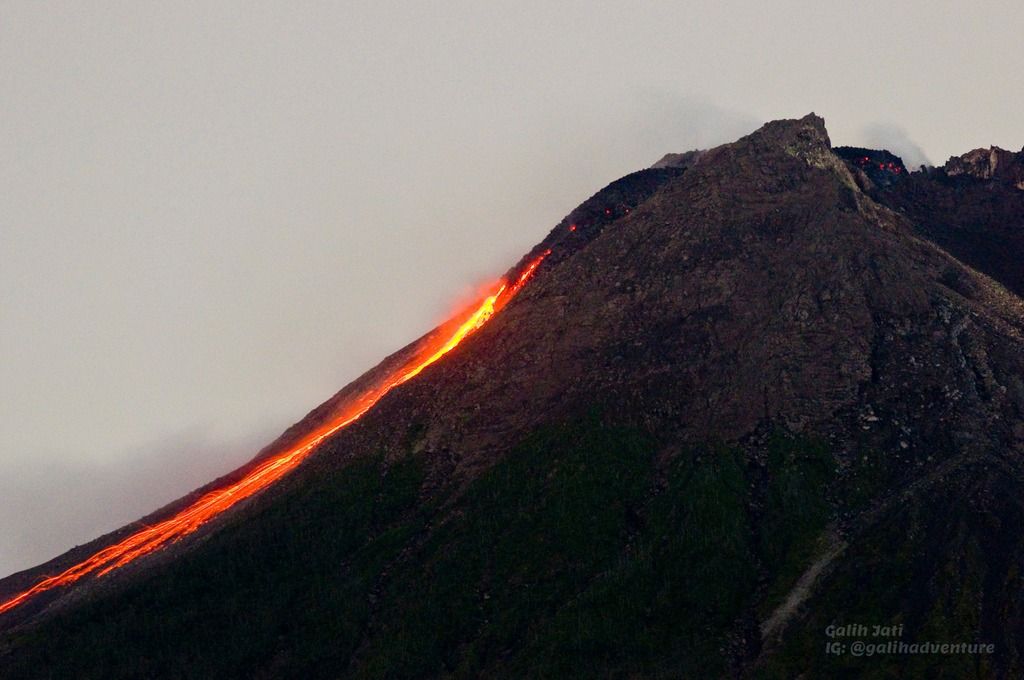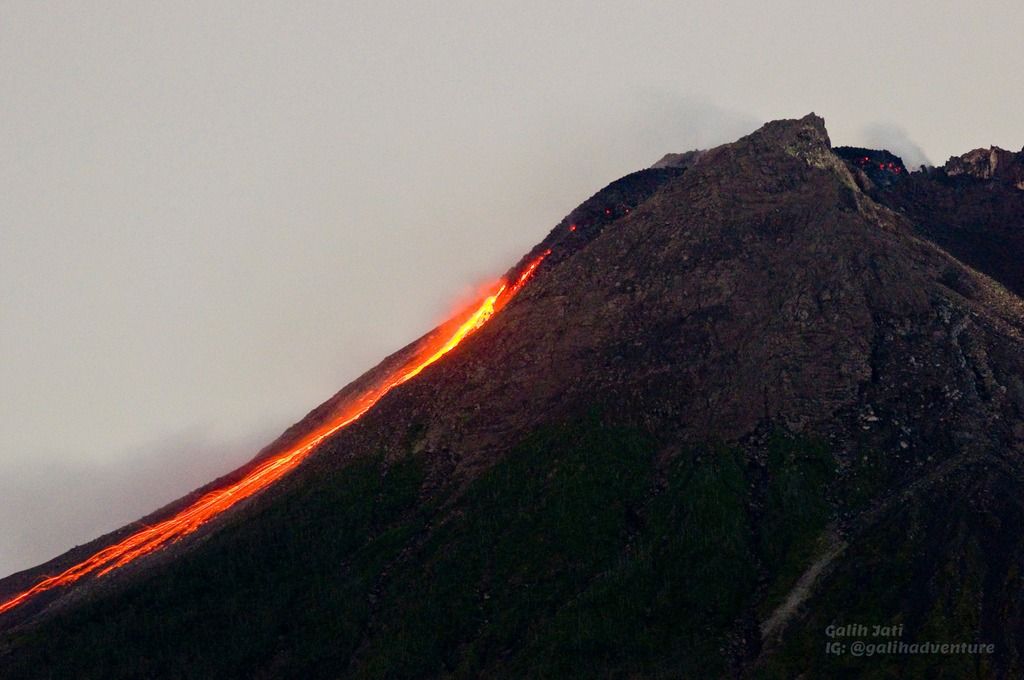 Seismicity
This week, the seismicity of Mount Merapi recorded:
12 hot cloud avalanches (AP),
29 shallow volcanic earthquakes (VTB),
1 low frequency earthquake (LF),
152 multi-phase earthquakes (MP),
941 avalanche earthquakes (RF),
50 emissions earthquakes (DG)
6 tectonic earthquakes (TT).
The seismic intensity this week is higher than last week.
Deformation
The deformation of Mount Merapi which was monitored using EDM this week showed a shortening rate of 0.6 cm / day.
Rain and lahars
This week there have been no reports of rain and lahars or additional runoff in the rivers flowing down from Mount Merapi.
Conclusion
Based on the results of visual and instrumental observations, it is concluded that:
The volcanic activity of Mount Merapi is still quite high in the form of effusive eruption activity. The activity status is defined at the « SIAGA » level.
Source : BPPTKG.
Photo : Yohannes Tyas Galih Jati / Volcanodiscovery .
Chile , Nevados de Chillan :
The seismicity parameters associated with the fracturing processes of rigid materials (VT) showed a slight decrease in quantity and energy, while the activity related to fluid dynamics (events of type LP, TR, VLP and EX) has showed an increase in the number of events and energy.
The highest energy VT event, with a local magnitude (ML) of 2.8, was located 4.4 km east-northeast (ENE) of the active crater and at a depth of 2.8 km.
From the analysis of the images provided by the surveillance cameras belonging to the OVDAS as well as the satellite images, it was deduced that the advance of the L5 lava flow maintains a speed of 0.1 m / h with a range estimated 938 m. Explosive activity exhibited maximum column heights of 760 m, with zero to low particulate matter content in April. From May 2, eruptive columns with a high particle content, greater explosiveness and incandescence were observed, generating proximal pyroclastic flows towards the northeast slope of the volcanic building with partial destruction of the dome. From May 5, a new lava flow called L6 is observed in a northeast direction with a range of 100 m from the edge of the crater.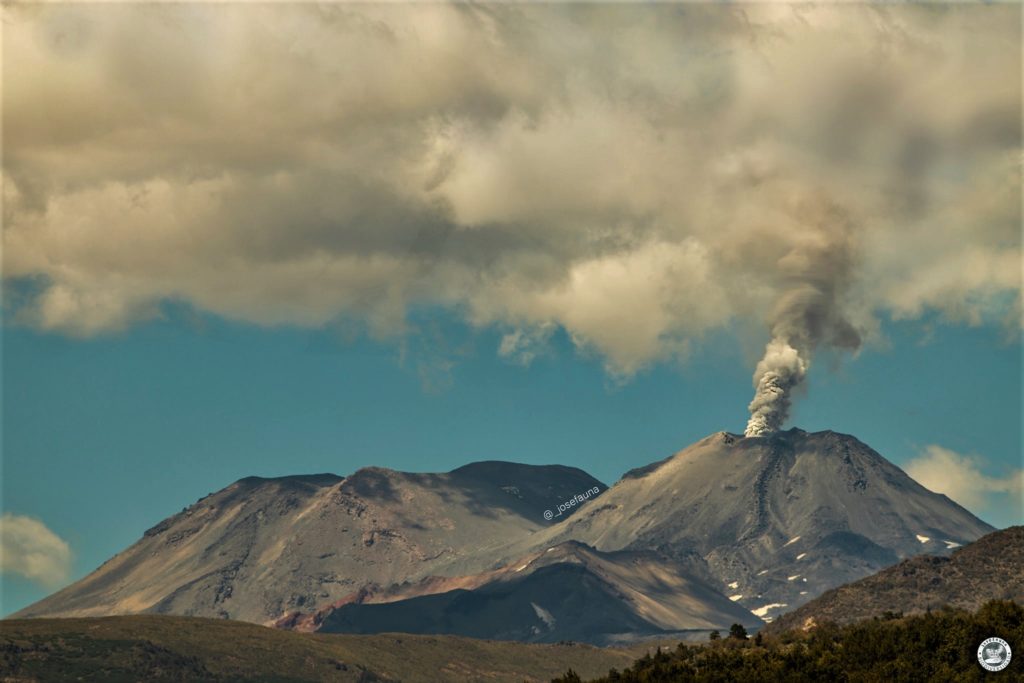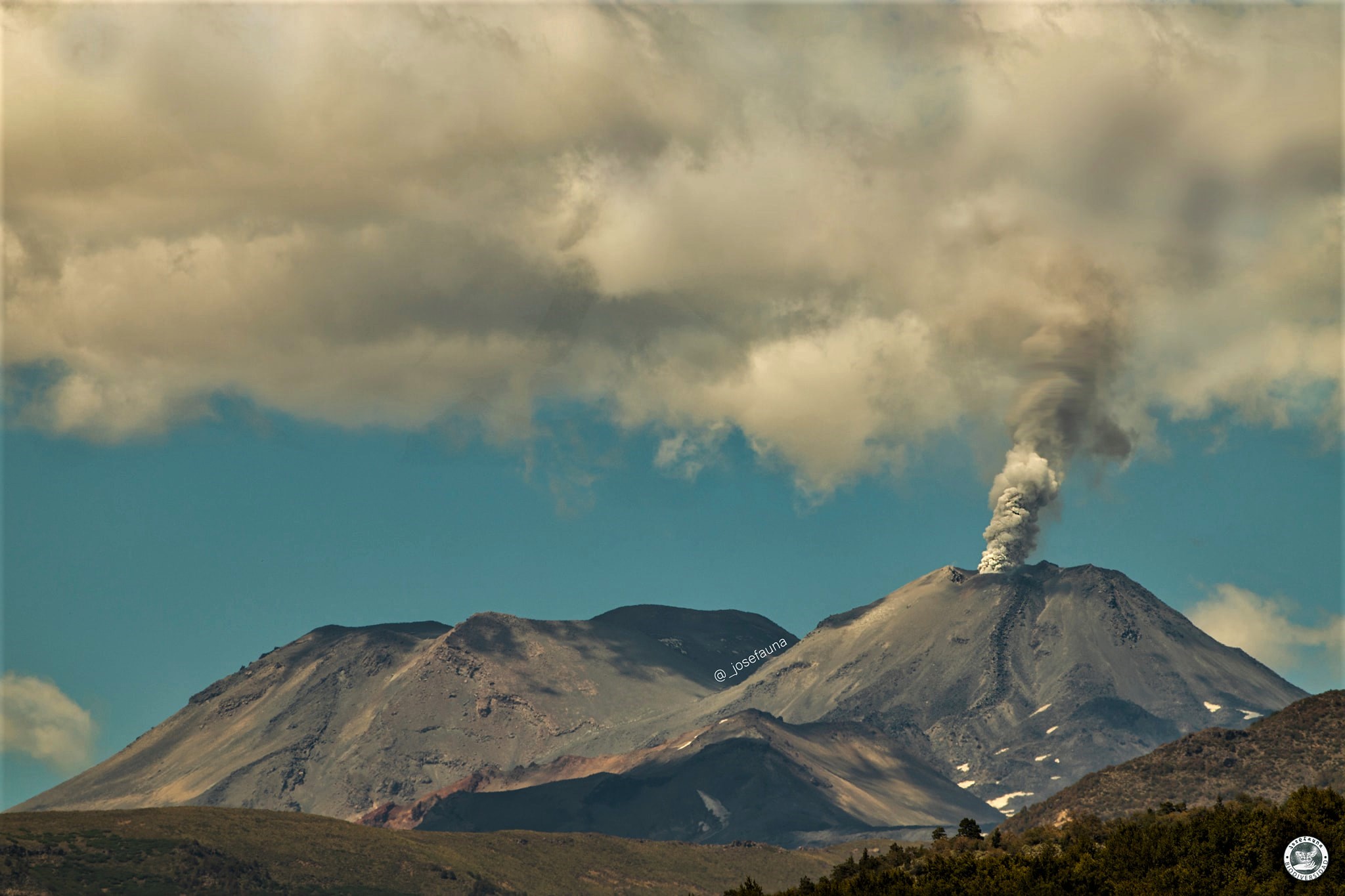 A total extruded volume of 2,760,091 m³ was estimated on April 13 between the dome and the L5 lava flow, based on digital elevation models.
When weather conditions permitted, it was possible to record the nocturnal incandescence associated with the explosions in a recurrent and focused manner in the eastern zone (E) of the crater.
According to data obtained from the network of GNSS stations and inclinometers installed in the volcano, a change was observed in the vertical components of all the stations, testifying to an inflation that accumulated 2.1 cm last month.
Twenty-two (22) thermal alerts were recorded in the area with a maximum value of 29 MW, considered moderate for this volcano. In turn, radiation anomalies were detected on April 18, 20, 23, 25, 28 and 30 from Sentinel 2-L2A image analysis.
There was no increase in the mean temperature observed for the lava flow during this period.
RECOMMENDATIONS
The impacted area is considered to be the one close to the crater with a radius of 2 km.
Source : Segemar.
Photo : Josefauna.
Ecuador , Sangay :
FRIDAY , MAY 07 , 2021
Since this afternoon, according to images from the ECU 911 and satellite images, a lava flow has been observed, descending the south-eastern flank of the Sangay volcano. This type of phenomenon has been frequent on the Sangay over the past decades and centuries. It is likely that the lava flow produced an increase in rock sediments in the Volcán and Upano rivers.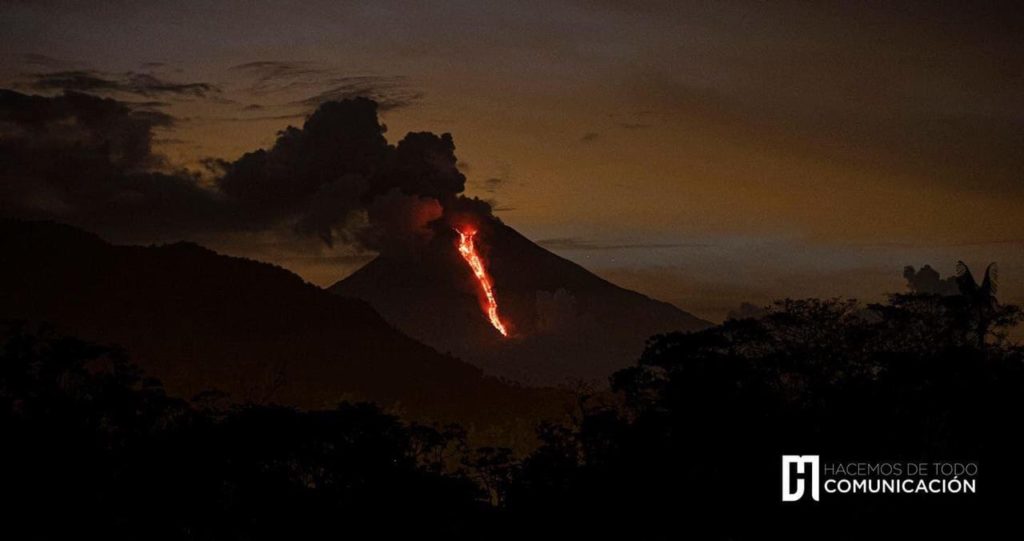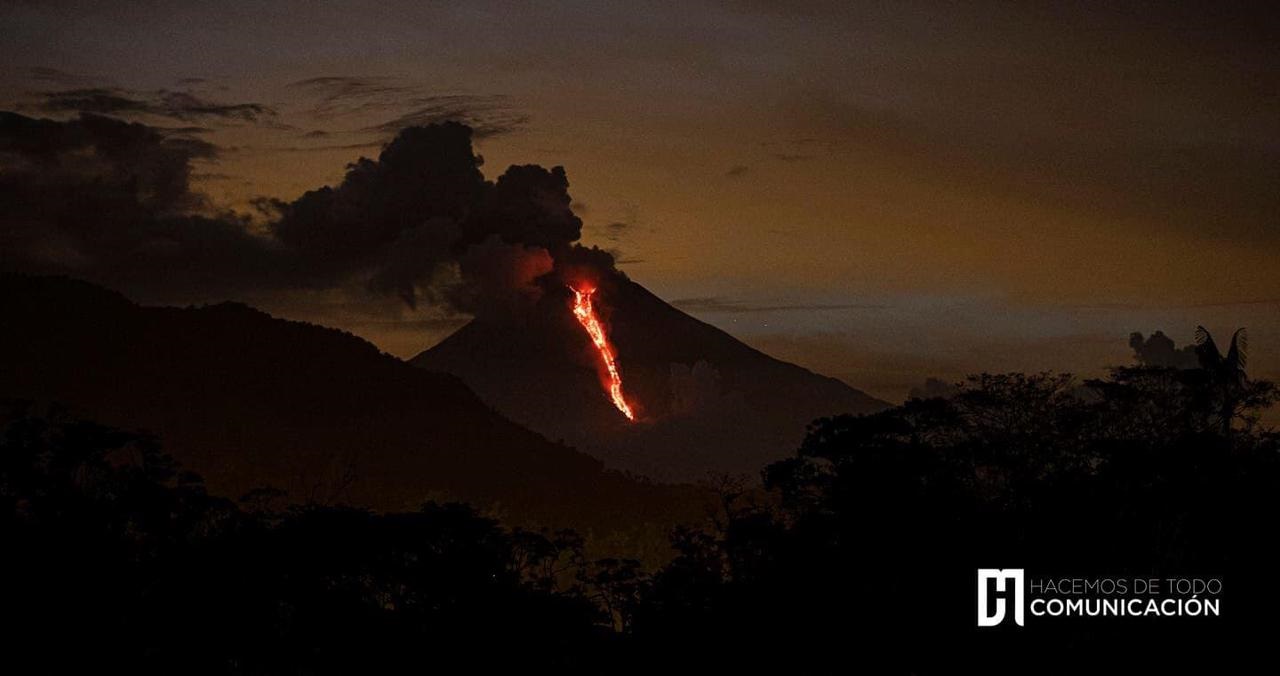 DAILY REPORT ON THE STATE OF SANGAY VOLCANO.
Surface activity level: High, Surface trend: Descending.
Internal activity level: High, Internal trend: No change.
Seismicity: From 06 May 2021, 11:00 to 07 May 2021, 11:00:
Explosion (EXP) 12
Long period (LP) 18
Tremors of emission (TREMI) 12
Emission column / ash:
There are no reports.
Rains / Lahars:
Rains were recorded in the afternoon and night yesterday which generated two signals associated with mudslides and debris. ** In the event of heavy rains, these could re-mobilize the accumulated material, generating mudslides and debris that would descend on the sides of the volcano and flow into the adjacent rivers. *
Other monitoring parameters:
FIRMS records 5 thermal alerts on the Sangay in the last 24 hours
Observation:
Yesterday afternoon the sky was partly cloudy, however, the emissions described above were observed and this morning the volcano woke up cloudy. In the morning of today, a tremor signal associated with an emission observed by the satellites was recorded.
Alert level: yellow.
Source : IG-EPN.