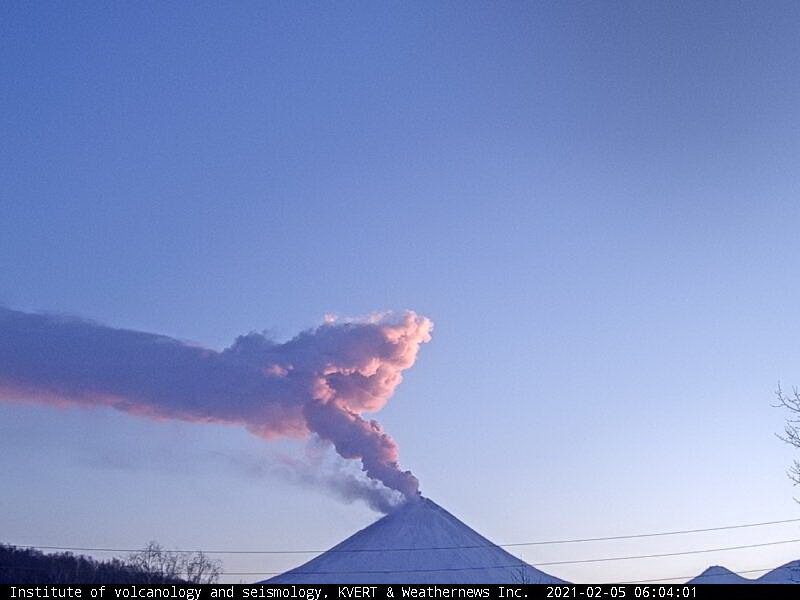 February 07, 2021. EN . Alaska : Semisopochnoi , Kamchatka : Klyuchevskoy , Philippines : Taal , Indonesia : Raung , Chile : Cerro Hudson .
February 07 , 2021 .
Alaska , Semisopochnoi :
AVO/USGS Volcanic Activity Notice
Current Volcano Alert Level: ADVISORY
Previous Volcano Alert Level: UNASSIGNED
Current Aviation Color Code: YELLOW
Previous Aviation Color Code: UNASSIGNED
Issued: Saturday, February 6, 2021, 7:51 PM AKST
Source: Alaska Volcano Observatory
Notice Number: 2021/A11
Location: N 51 deg 55 min E 179 deg 35 min
Elevation: 2625 ft (800 m)
Area: Aleutians
Volcanic Activity Summary:
High-resolution satellite images on February 6 showed a small ash deposit extending less than 3 km to the north from North Cerebus Crater on Semisopochnoi Island. Steam emissions obscured views into the crater. There is no evidence for continuing activity, but observation of a new deposit suggests renewed unrest, and the Alaska Volcano Observatory is increasing the Aviation Color Code to YELLOW and the Volcano Alert Level to ADVISORY.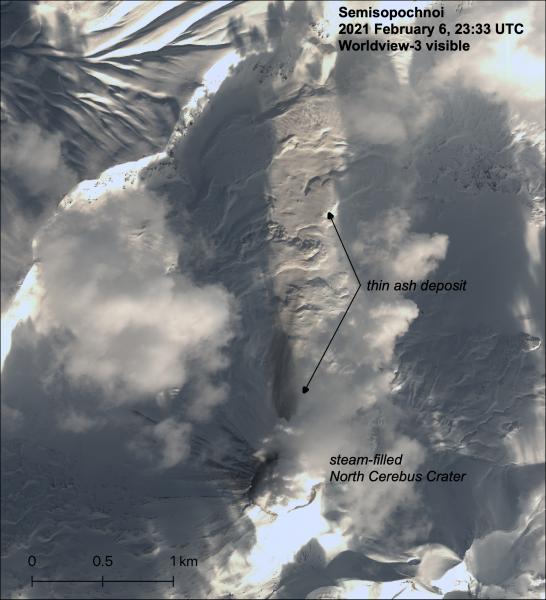 Worldview-3 satellite image of Semisopochnoi on February 6, 2021. A thin ash deposit is visible <3 km to the north of North Cerebus crater, which is filled with steam.
Small eruptions producing minor ash deposits within the vicinity of the volcano are typical of activity during unrest at Semisopochnoi since September 2018, with the last detected activity in June 2020. Local seismic stations have been offline since November 11, 2020. New explosions could occur at anytime with no warning.
Recent Observations:
[Volcanic cloud height] n/a
[Other volcanic cloud information] n/a
Remarks:
Semisopochnoi is monitored remotely by satellite and lightning sensors. An infrasound array on Adak Island could detect explosive emissions from Semisopochnoi with a 13 minute delay if atmospheric conditions permit.
Source : AVO
Photo : Loewen, Matt.
Kamchatka , Klyuchevskoy :
56.06 N, 160.64 E;
Elevation 4750 m (15580 ft)
Aviation Colour Code is ORANGE
A moderate explosive-effusive eruption of the volcano continues. Ash explosions up to 9-10 km (29,500-32,800 ft) a.s.l. could occur at any time. Ongoing activity could affect international and low-flying aircraft.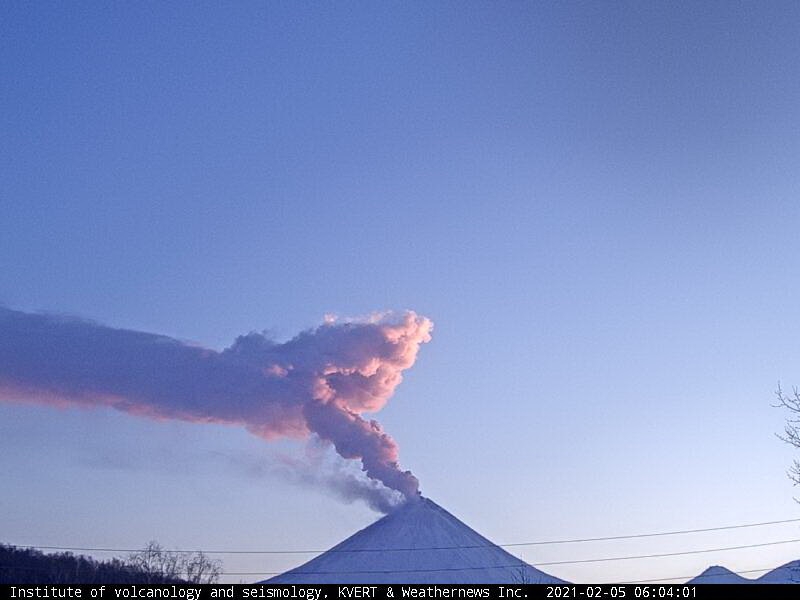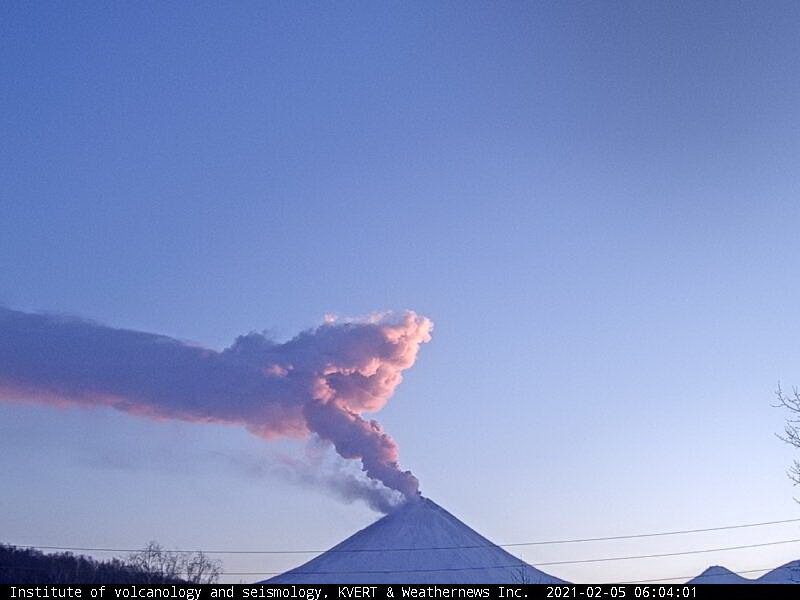 Powerful gas-steam activity with some amount of ash of Klyuchevskoy volcano in the rays of the setting sun on 05 February, 2021.
This eruption of the volcano continues, the Strombolian, gas-steam and sometimes Vulcanian activity is observing. The lava flow continues to move along Apakhonchichsky chute on the southeastern volcanic flank. Satellite data showed a large thermal anomaly in the area of the volcano all week; gas-steam plumes containing some amount of ash rose up to 6 km a.s.l., and extended for 92 km to the different directions of the volcano.
Source : Kvert .
Photo : IVS FEB RAS, KVERT
Philippines , Taal :
TAAL VOLCANO BULLETIN: 07 FEBRUARY 2021 08:00 A.M.
In the past 24-hour period, the Taal Volcano Network recorded forty-one (41) volcanic earthquakes. Emission of white steam-laden plumes from fumarolic activity at Main Crater vents was weak. Ground deformation parameters based on continuous GPS monitoring from 29 March 2020 to present indicated a slow and slight inflation of the northwestern sector of Taal Caldera, which was also recorded by electronic tilt on northwest Volcano Island starting the second week of July 2020. In contrast, GPS data from the southwestern sector of Taal Caldera and Volcano Island yielded no significant change after the huge post-eruption subsidence.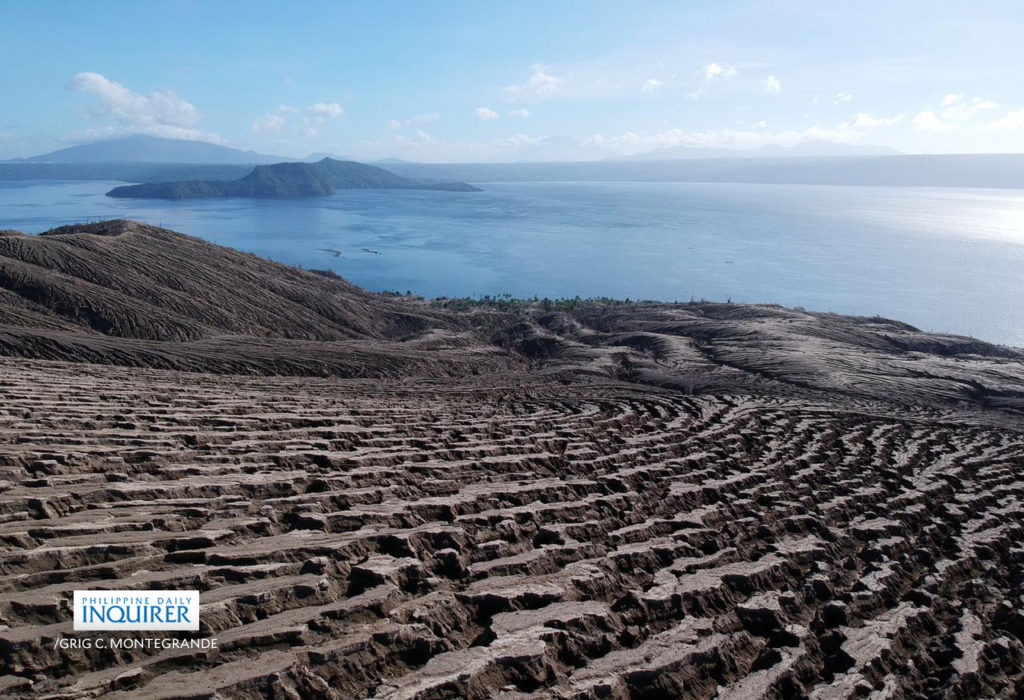 Alert Level 1 (Abnormal) is maintained over Taal Volcano. DOST-PHIVOLCS reminds the public that at Alert Level 1, sudden steam-driven or phreatic explosions, volcanic earthquakes, minor ashfall, and lethal accumulations or expulsions of volcanic gas can occur and threaten areas within the Taal Volcano Island (TVI). DOST-PHIVOLCS strongly recommends that entry into TVI, Taal's Permanent Danger Zone or PDZ, especially the vicinities of the Main Crater and the Daang Kastila fissure, must remain strictly prohibited. Local government units are advised to continuously assess previously evacuated barangays around Taal Lake for damages and road accessibilities and to strengthen preparedness, contingency, and communication measures in case of renewed unrest. People are also advised to observe precautions due to ground displacement across fissures, possible ashfall, and minor earthquakes. Civil aviation authorities must advise pilots to avoid flying close to the volcano as airborne ash and ballistic fragments from sudden explosions and wind-remobilized ash may pose hazards to aircraft.
DOST-PHIVOLCS is closely monitoring Taal Volcano's activity and any new significant development will be immediately communicated to all stakeholders.
Source : Phivolcs .
Photo : Grig C. Montegrande/Philippine Daily Inquirer.
Indonesia , Raung :
VOLCANO OBSERVATORY NOTICE FOR AVIATION – VONA.
Issued : February 06 , 2021
Volcano : Raung (263340)
Current Aviation Colour Code : ORANGE
Previous Aviation Colour Code : orange
Source : Raung Volcano Observatory
Notice Number : 2021RAU16
Volcano Location : S 08 deg 07 min 30 sec E 114 deg 02 min 31 sec
Area : East java, Indonesia
Summit Elevation : 10662 FT (3332 M)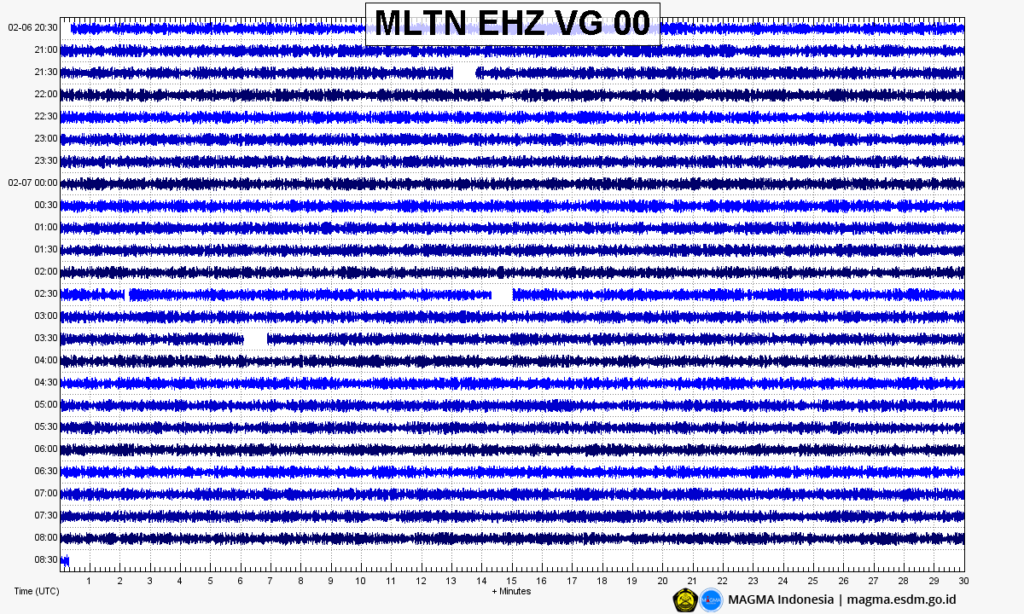 Volcanic Activity Summary :
On 7 February 2021, Eruption with volcanic ash cloud 22h00 UTC ( 05h00 Local Time ). Eruption and ash emission is continuing.
Volcanic Cloud Height :
Best estimate of ash-cloud top is around 13862 FT (4332 M) above sea level, may be higher than what can be observed clearly. Source of height data: ground observer.
Other Volcanic Cloud Information :
Ash-cloud moving to east-southeast
Remarks :
Seismic activity is characterized by continuous volcanic tremor.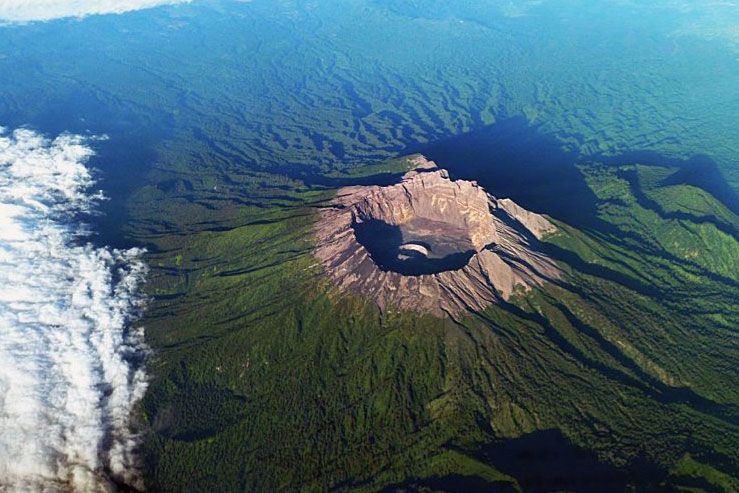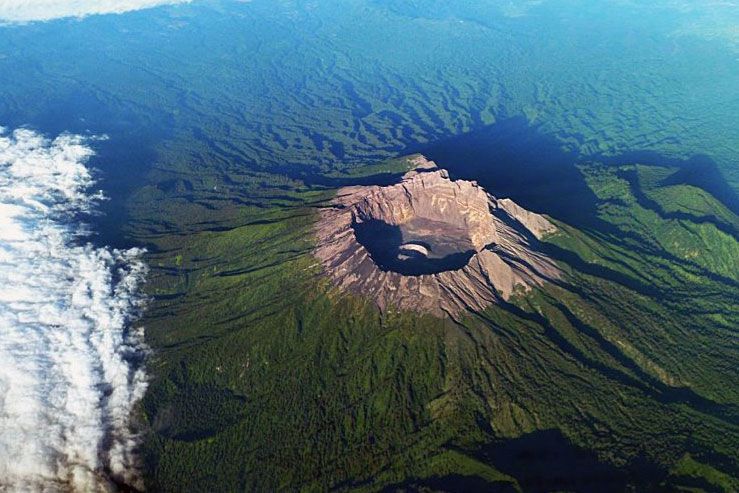 Since January 20, 2021, non-harmonic tremors have been recorded, followed by deep volcanic earthquakes, accompanied by changes in the color and height of the emission gas / ash column. Thus, since January 21, 2021, the activity level of G. Raung has been raised to level II (Waspada).
The volcano was clearly visible until it was covered in fog. The crater was observed to emit gray smoke of moderate intensity, rising about 600 meters above the summit. The weather is cloudy to rainy, with weak winds to the east and south. It was noted a roar as well as an incandescence, smoke / ash pointing east-northeast.
According to the seismographs of February 6, 2021, it was recorded:
4 continuous tremor signals with an amplitude of 3 to 32 mm, dominant value 16 mm
Recommendation:
The public / visitors / tourists should not practice activities within a radius of 2 km around the summit crater.
Source : Magma Indonésie , PVMBG.
Photo : Paula Caiado
Chile , Cerro Hudson :
162 earthquakes classified as volcano-tectonic (VT) type were recorded, associated with the fracturing of rigid materials; the largest of them had a local magnitude (ML) of 2.1 and was located 1.6 km West-South-West (OSW) of the center of the caldera at a depth of 2.5 km.
– In addition, 153 long-period (LP) seismic events have been classified, linked to the dynamics of fluids inside the volcanic building and / or produced by glacial activity; the most energetic earthquake presented a reduced displacement value (DR) equal to 5.5 cm2.
– In addition, 2 earthquakes classified as hybrid (HB) were recorded, generally linked to a mechanism composed of a fracturing of rigid material and a consequent disturbance due to the circulation of fluids inside the volcanic conduits . The earthquake with the highest energy exhibited a reduced displacement (DR) equal to 1.5 cm2 and was located 4.1 km west-northwest (ONO) at a depth of 1 , 9 km.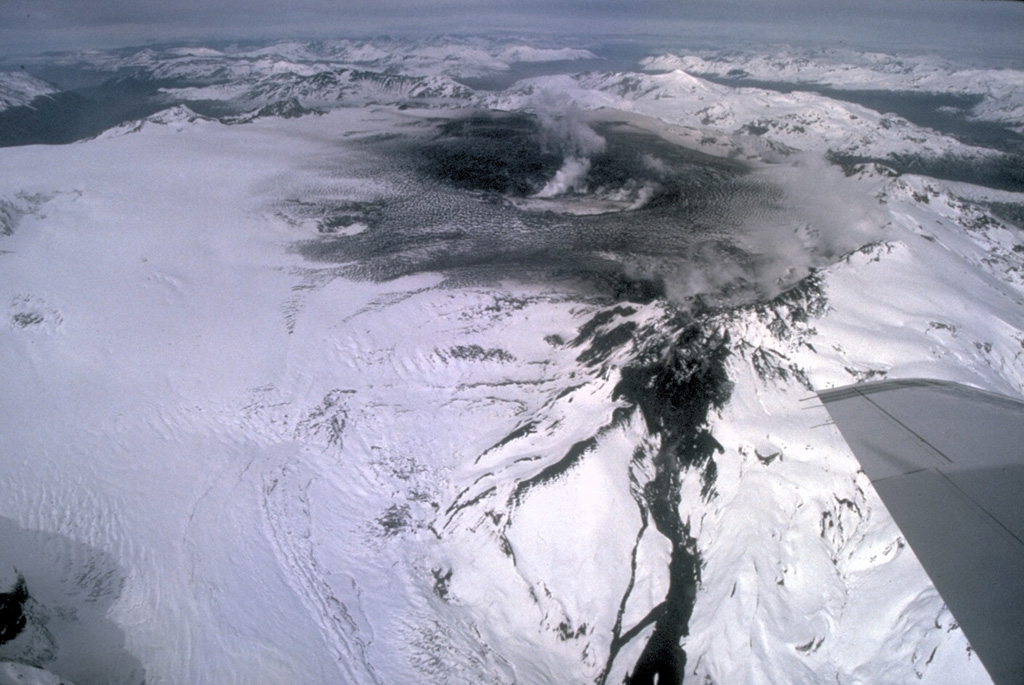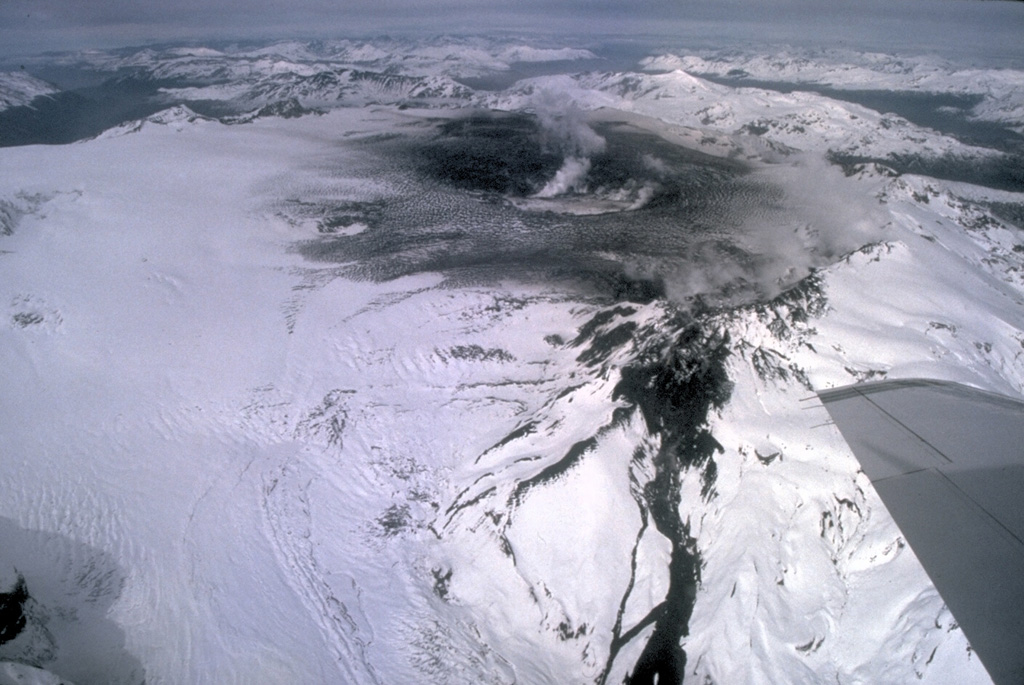 – According to the data provided by 2 GNSS stations which measure the surface deformation in the volcanic sectors, there are minor variations, of a seasonal nature, in the movements, probably linked to the glacial dynamics of the area. In particular, a trend towards the North of the station located to the North of the volcano with average rates of 0.15 cm / month, without this indicating changes in the internal dynamics of the volcano.
– No anomalies were reported in the emissions of sulfur dioxide (SO2) into the atmosphere in the area near the volcanic building.
– During the period, no thermal alert was recorded in the area associated with the volcanic building.
– Thanks to the observation of surveillance cameras and the processing of satellite images SENTINEL2L2A and PlanetScope, no surface activity or morphological change linked to volcanic activity was recorded.
On the Hudson volcano, the recording of combined VT, LP and HB seismicity persists, although during the period evaluated, there was a tendency to have lower recurrence and lower energy. Seismicity levels are still considered to be abnormal and above the baseline threshold of this volcanic system. There is no surface activity associated with volcanic activity. Based on the above, the technical alert remains yellow.
Source : Sernageomin .
Photo : Norm Banks, 1991 (U.S. Geological Survey).