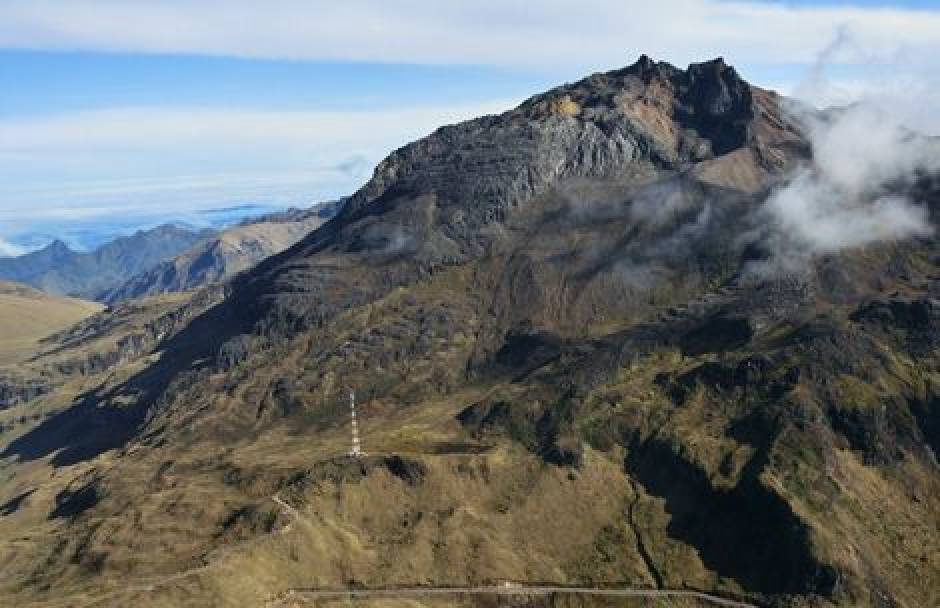 Decembre 12 , 2018. EN. Colombia : Chiles / Cerro Negro , Hawaii : Kilauea , Ecuador : Reventador , Philippines : Kanlaon .
Decembre 12 , 2018.
Colombia , Chiles / Cerro Negro :
Weekly activity bulletin of volcanoes Chiles and Cerro Negro.
The activity level of the volcanoes is maintained at the level: YELLOW LEVEL ■ (III): CHANGES IN THE BEHAVIOR OF THE VOLCANIC ACTIVITY
Following the activities of volcanoes CHILE and CERRO NEGRO, the COLOMBIAN GEOLOGICAL SERVICE (SGC) reports that:
Between 4 and 10 December 2018, the activity of the Chiles – Cerro Negro volcanoes was characterized by the significant presence of earthquakes associated with the fracturing of the cortical material, representing a total of 8977 earthquakes, constituting a continuity of the swarm that started on December 3, 2018 at 1 am with the occurrence of 7102 earthquakes during this day. This seismic sequence appears to be the largest in number since 2015 and is part of a process that has seen a gradual increase in recent weeks.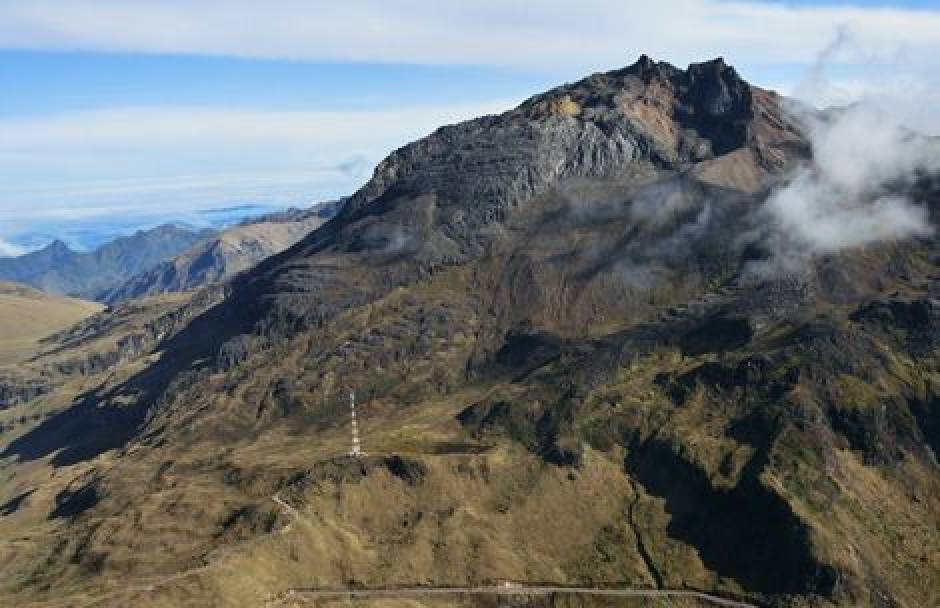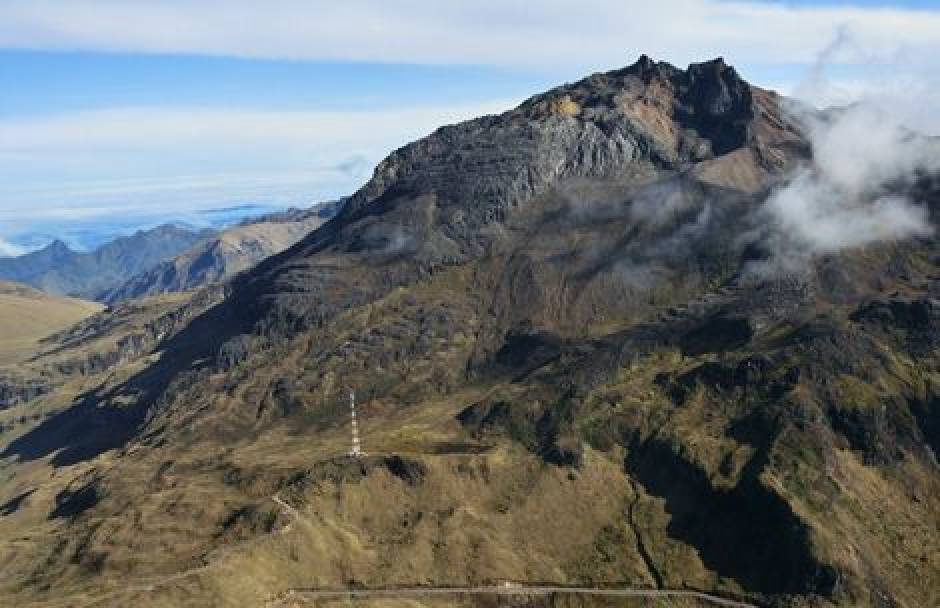 On December 9th at 1:17 pm, an earthquake with a local magnitude of M3.6 on the Richter scale occurred and was reported as being felt. Hypocentres refer to two well-defined sources, mostly located south of the Chiles volcano, with foci ranging from its summit to about 3 km, with depths between 2.5 and 5 km, and another in the southwest. , with epicentres concentrated at about 3.5 km and depths close to 5 km below the summit (4700 m altitude).
The Colombian Geological Service and the GEOPHYSICAL INSTITUTE OF THE NATIONAL POLYTECHNIC SCHOOL OF ECUADOR closely monitor the evolution of this seismic activity and the volcanic phenomenon and inform in a timely manner about the detected changes.
Source : SGC.
Photo : Auteur Inconnu.
Hawaii , Kilauea :
19°25'16 » N 155°17'13 » W,
Summit Elevation 4091 ft (1247 m)
Current Volcano Alert Level: ADVISORY
Current Aviation Color Code: YELLOW
Activity Summary:
Kīlauea Volcano is not erupting. Rates of seismicity, deformation, and gas release have not changed significantly over the past week. Deformation signals are consistent with refilling of the middle East Rift Zone.
Observations:
HVO monitoring during the past week showed no significant changes. Geologic web cams observed gusty winds lofting and remobilizing some of the ash at the summit of Kīlauea. Low rates of seismicity at the summit and East Rift Zone (ERZ) continue, with events occurring primarily at Kīlauea's summit and south flank areas. In the ERZ, tiltmeters showed little change over the last week, with GPS indicating some inflation downrift from Puʻu ʻŌʻō. At the summit, tiltmeters recorded one DI (deflation-inflation) sequence in the middle of last week, with minor fluctuations in tilt through the rest of the weekend. Sulfur dioxide emission rates have been below detection limits in the LERZ since early September, though minor amounts of volcanic gas are still present. Sulfur dioxide emission rates were last measured at ~35 t/d at both the summit and ERZ, consistent with the past few months of emissions from Kīlauea.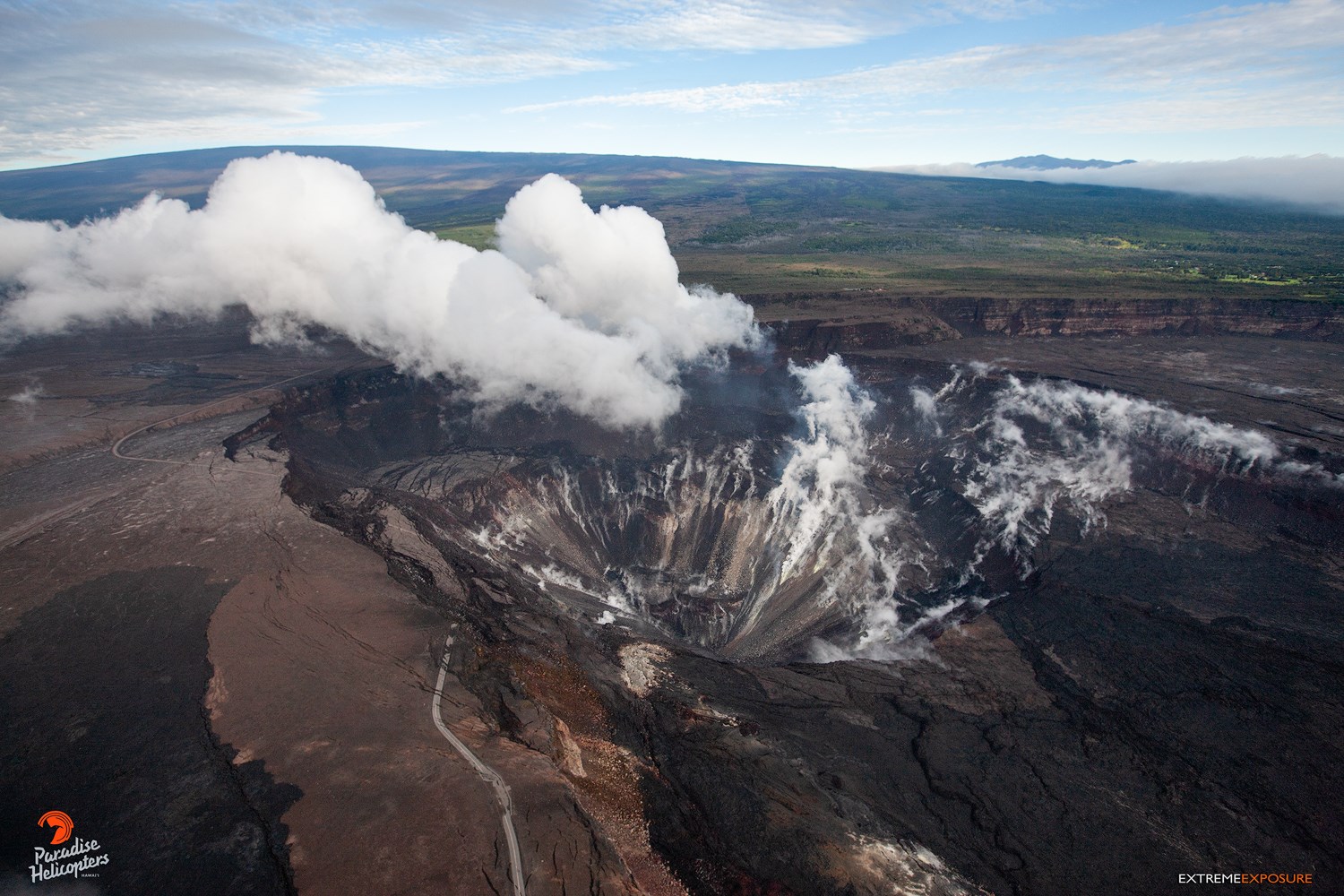 Hazards are still present in the LERZ eruption area and at the Kīlauea summit. Residents and visitors near recently active fissures and lava flows should stay informed, heed Hawaii County Civil Defense and National Park warnings, and be prepared, if necessary, to self-evacuate in the unlikely event of renewed activity. Please note that Hawaii County maintains a closure of the entire flow field and the vents and prohibits access to the area unless authorized through Civil Defense.
The Hawaiian Volcano Observatory (HVO) continues to closely monitor Kīlauea's seismicity, deformation, and gas emissions for any sign of reactivation, and maintains visual surveillance of the summit and the East Rift Zone. HVO will continue to issue a weekly update (every Tuesday) and additional messages as warranted by changing activity.
Source : HVO
Photo : Bruce Omori
Ecuador , Reventador :
DAILY REPORT OF THE STATE OF THE VOLCANO REVENTADOR, TUESDAY, DECEMBER 11, 2018
Information Geophysical Institute – EPN
Surface activity level: high, surface trend: no change
Internal activity level: High, Internal trend: No change
Seismicity:
From December 10, 2018 to 11:00 and until December 11, 2018 at 11:00
Events of long period type (LP): 69
Explosions (EXP): 62
Tremor of emission (TE): 10
Harmonic tremor (TA): 4
Gas flow (SO2) (tons / day): 307.0 +/- 99.0 Number of measures validated: 7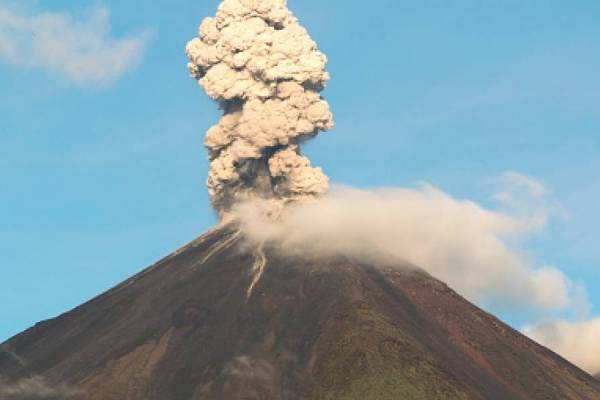 Rain / lahars:
Light rains are recorded so far.
Emission column / ash:
Emissions of gas, steam and ash were observed in the west direction, which reached 800 meters above the summit.
Other monitoring parameters: No change.
Observations:
At the end of the afternoon, the above-mentioned emissions were observed and during the night, incandescent rolling blocks were observed on all sides, up to about 800 meters below the crater level. The area is cloudy today.
Alert level: orange.
Source : IGEPN.
Photo : Metro Ecuador.
Philippines , Kanlaon :
KANLAON VOLCANO BULLETIN 12 December 2018 08:00 A.M.
Kanlaon Volcano's seismic monitoring network recorded fifty-eight (58) volcanic earthquakes during the past 24 hours. Wispy emission of steam-laden plumes was observed. Ground deformation data from continuous GPS measurements indicate pronounced inflation of the edifice since December 2017, signifying pressurization beneath the edifice. Sulfur dioxide (SO2) emission was measured at an average of 101 tonnes/day on 09 December 2018.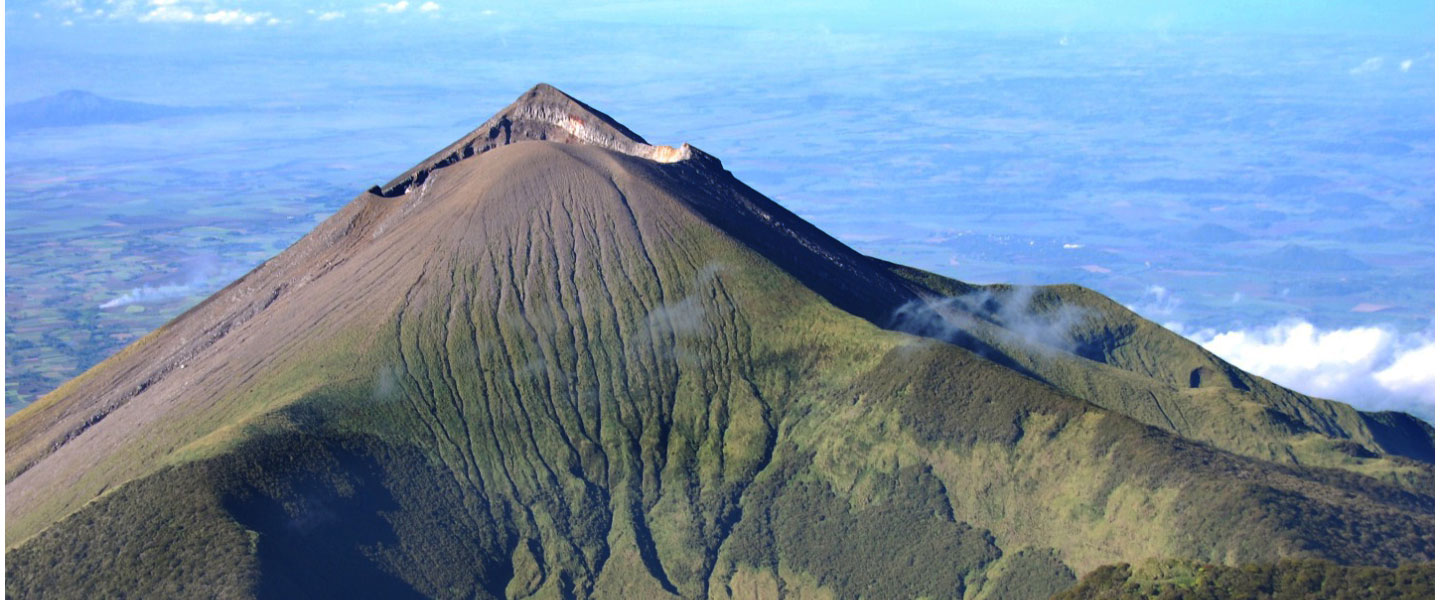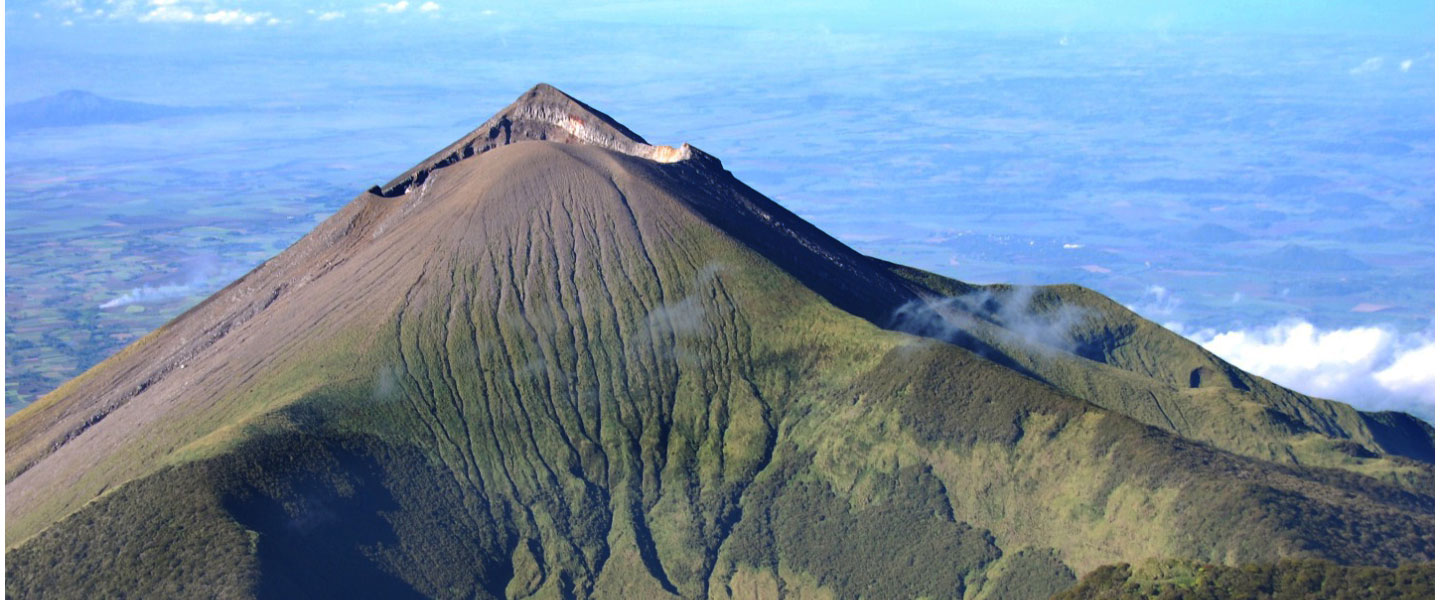 Alert Level 2 status prevails over Kanlaon Volcano, which means that the volcano is undergoing a moderate level of unrest due to probable intrusion of magma at depth that may or may not lead to a magmatic eruption. The local government units and the public are strictly reminded that entry into the 4-kilometer radius Permanent Danger Zone (PDZ) is strictly prohibited due to the further possibilities of sudden and hazardous steam-driven or phreatic eruptions. Civil aviation authorities must also advise pilots to avoid flying close to the volcano's summit as ejecta from any sudden phreatic eruption can be hazardous to aircraft. DOST-PHIVOLCS is closely monitoring Kanlaon Volcano's activity and any new development will be relayed to all concerned.
Source : Phivolcs.
Photo :Unknown author.