Décember 04 , 2018.
Peru , Sabancaya :
An average of 21 EXP / day was recorded. The activity associated with fluid movements (long period type) continues to predominate. Earthquakes associated with the rise of magma (hybrid types) remain very few and low energy. 
The columns of gas and eruptive ash reached a maximum height of 2500 m above the crater. The dispersion of these materials occurred within a radius of about 30 km, mainly in the North, East and Southeast directions.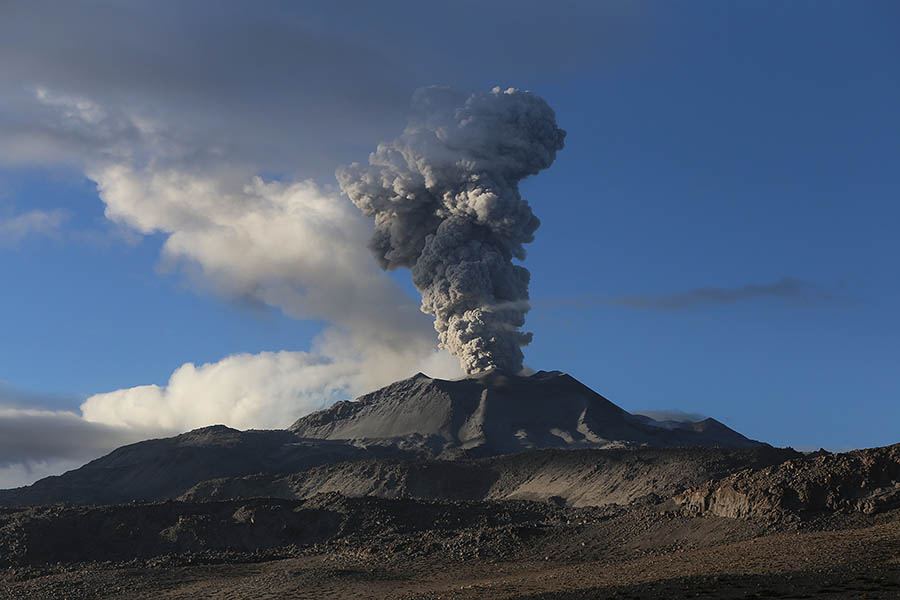 
The volcanic gas (SO2) flow recorded on November 28 a maximum value of 4600 tons / day, considered as a significant value. 
The deformation of the surface of the volcanic building presents a slight process of inflation. 
The MIROVA satellite system recorded 8 thermal anomalies, with values between 2 and 19 MW VRP (Radiated Volcano Energy).
In general, eruptive activity maintains moderate levels. No significant changes are expected in the coming days.
Source : IGP.
Photo : Auteur Inconnu.
Costa – Rica , Turrialba / Poas / Rincon de la Vieja :
Daily report on the state of volcanoes. OVSICORI-UNA, Date: December 03, 2018, Updated at: 11:58:00 AM.
Turrialba Volcano:
Since 2 December 2018, the Turrialba volcano has experienced a continuous eruption, with a column rising 300 meters above crater height and 3640 meters above sea level. (meters above sea level, 11939.2 ft).
The seismic activity is similar to that of yesterday.
At the time of this report, the winds are blowing from the north.
The passive emission of diluted ash was observed yesterday afternoon and decreased during the night. Yesterday, there was a report of ash falls at Sta Domingo de Heredia.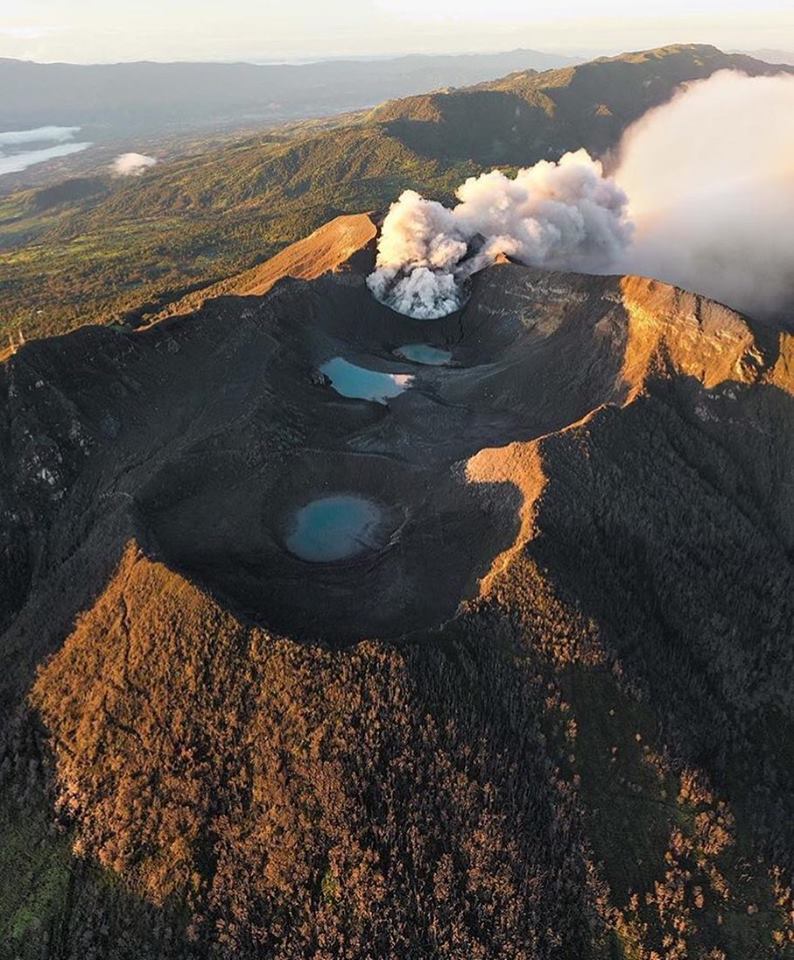 Turrialba
Poas Volcano:
No eruptions are reported.
The seismic activity is similar to that of yesterday.
At the time of writing, winds are blowing from the southwest.
An increase in SO2 concentration is observed, but within the limits of normal.
Rincon de la Vieja volcano: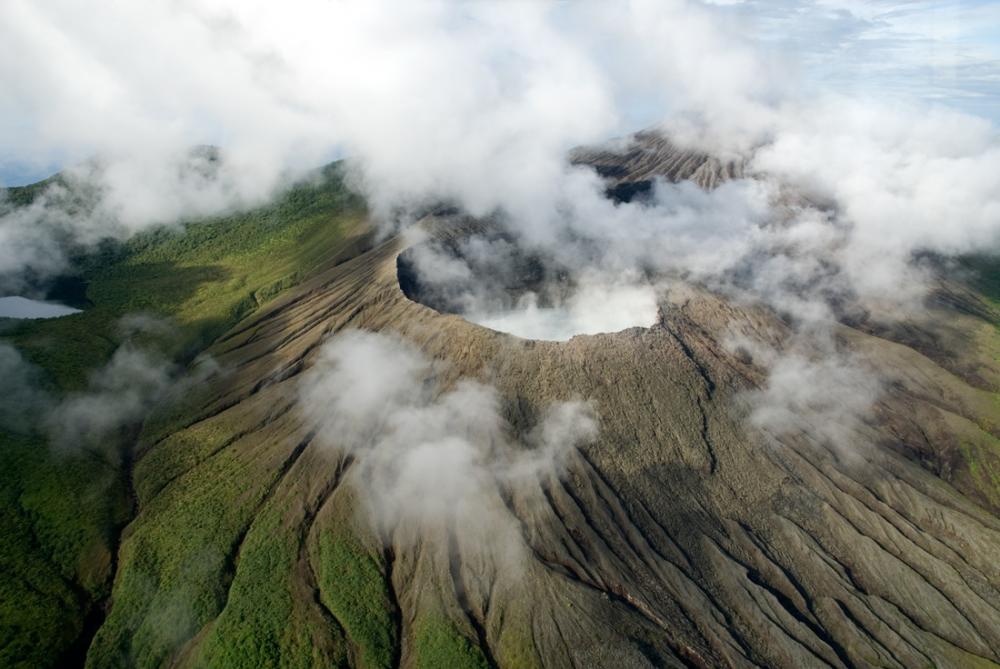 Rincon de la Vieja
On December 3, 2018, at 10:54 am local time, there is an eruption on the Rincon de la Vieja volcano. The height reached by the column of emission is unknown because of the conditions of visibility of the site.
Duration of the activity: 1 minute.
The seismic activity is similar to that of yesterday.
The wind direction is unknown at the moment.
Possible small eruption without visual confirmation.
Source : Ovsicori.
Photos : jcarvaja17
Philippines , Kanlaon :
KANLAON VOLCANO BULLETIN 04 December 2018 08:00 A.M.
Kanlaon Volcano's seismic monitoring network recorded seven (7) volcanic earthquakes during the past 24 hours. Ground deformation data from continuous GPS measurements indicate pronounced inflation of the edifice since December 2017, signifying pressurization beneath the edifice. Sulfur dioxide (SO2) emission was measured at an average of 381 tonnes/day on 16 November 2018.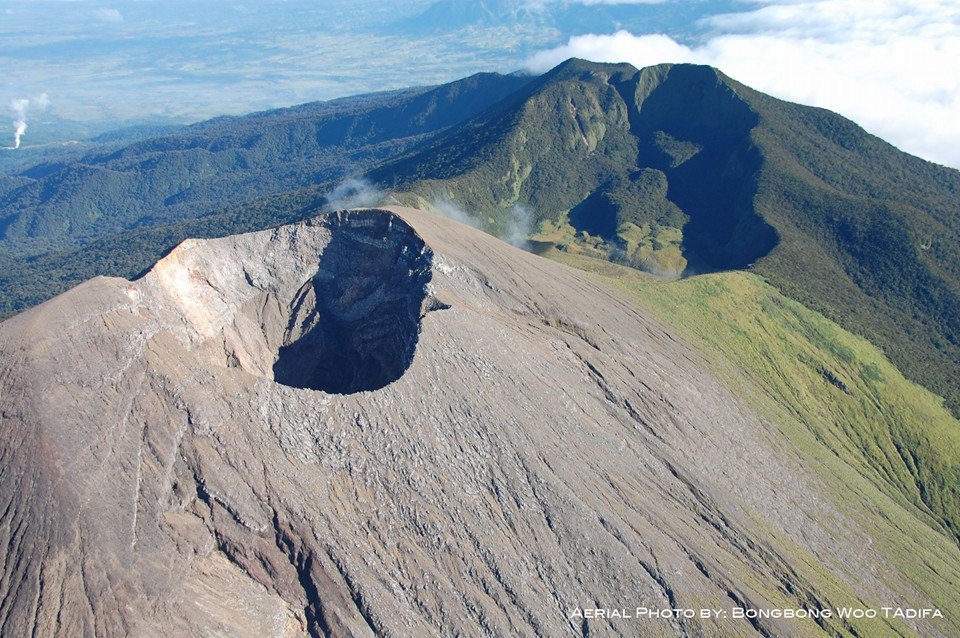 Alert Level 2 status prevails over Kanlaon Volcano, which means that the volcano is undergoing a moderate level of unrest due to probable intrusion of magma at depth that may or may not lead to a magmatic eruption. The local government units and the public are strictly reminded that entry into the 4-kilometer radius Permanent Danger Zone (PDZ) is strictly prohibited due to the further possibilities of sudden and hazardous steam-driven or phreatic eruptions. Civil aviation authorities must also advise pilots to avoid flying close to the volcano's summit as ejecta from any sudden phreatic eruption can be hazardous to aircraft.
DOST-PHIVOLCS is closely monitoring Kanlaon Volcano's activity and any new development will be relayed to all concerned.
Source : Phivolcs
Photo : Bongbong Woo Tadifa.
Etats-Unis , Yellowstone :
44°25'48 » N 110°40'12 » W,
Summit Elevation 9203 ft (2805 m)
Current Volcano Alert Level: NORMAL
Current Aviation Color Code: GREEN
Recent work and news
Steamboat geyser seems to have settled in to a pattern of near-weekly water eruptions, with activity on November 7, 15, 21, and 28. There have now been 29 total Steamboat water eruptions in 2018, which ties the record for the most eruptions in any given calendar year (previously set in 1964). Researchers took advantage of the temporary seasonal Park closure in early November to conduct field work in the Upper Geyser Basin, including the recovery of seismic sensors from around Geyser Hill (which were installed to monitor activity that commenced in mid-September), collect sinter and tree-ring samples to investigate past hydrothermal activity, and to study the biology of hydrothermal waters in the region.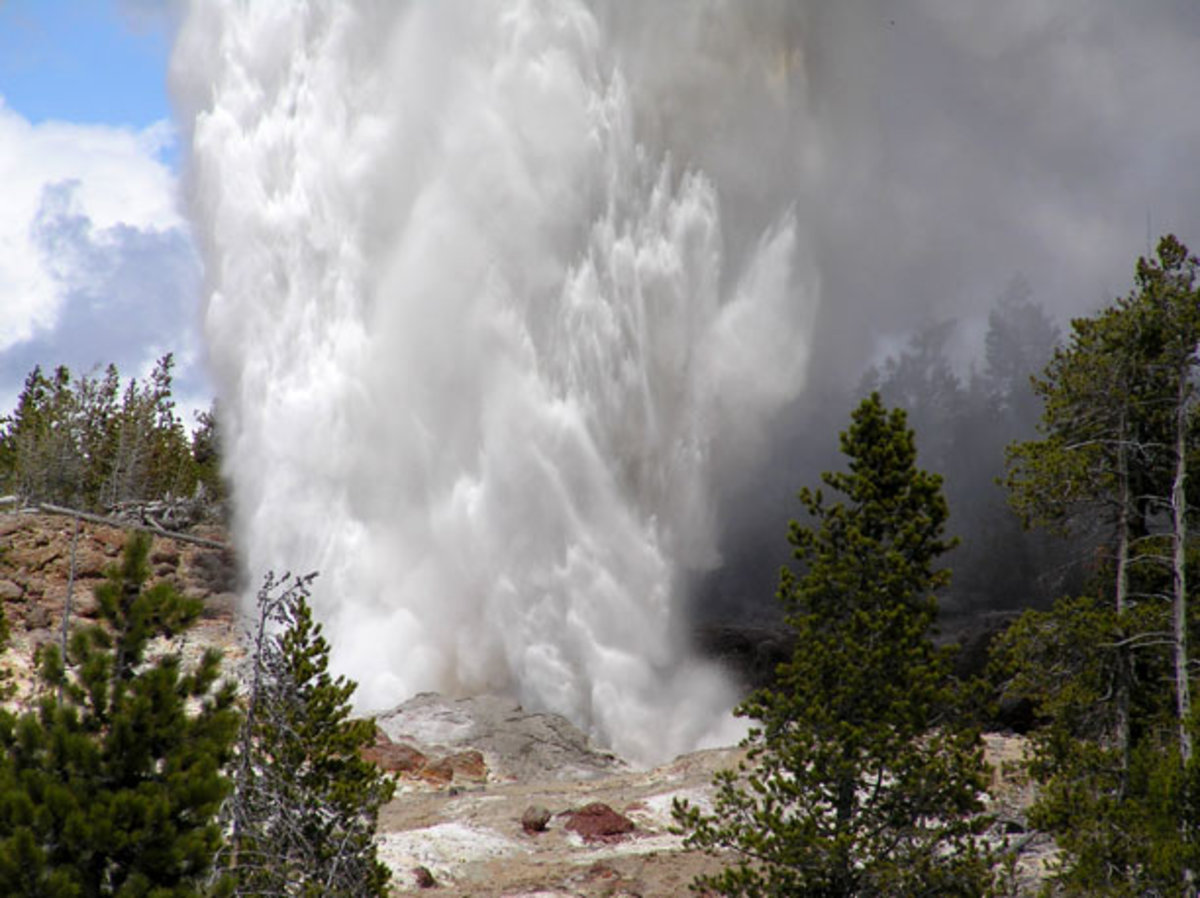 Seismicity
During November 2018, the University of Utah Seismograph Stations, responsible for the operation and analysis of the Yellowstone Seismic Network, located 126 earthquakes in the Yellowstone National Park region. The largest event was a minor earthquake of magnitude 2.4 located 15 miles north of West Yellowstone, MT, on November 4, at 10:11 AM MST. This earthquake is part of ongoing seismicity in that area (site of last year's 3-month-long Maple Creek swarm), which includes a swarm of 57 located earthquakes that started on November 4 and lasted throughout the month.
A second swarm of 22 earthquakes occurred November 21-24 (MST). The largest swarm event, a minor earthquake of magnitude 2.3, was located 16 miles south-southwest of Mammoth, WY, on November 23, at 09:25 AM (MST), .
Earthquake sequences like these are common and account for roughly 50% of the total seismicity in the Yellowstone region.
Yellowstone earthquake activity remains at background levels.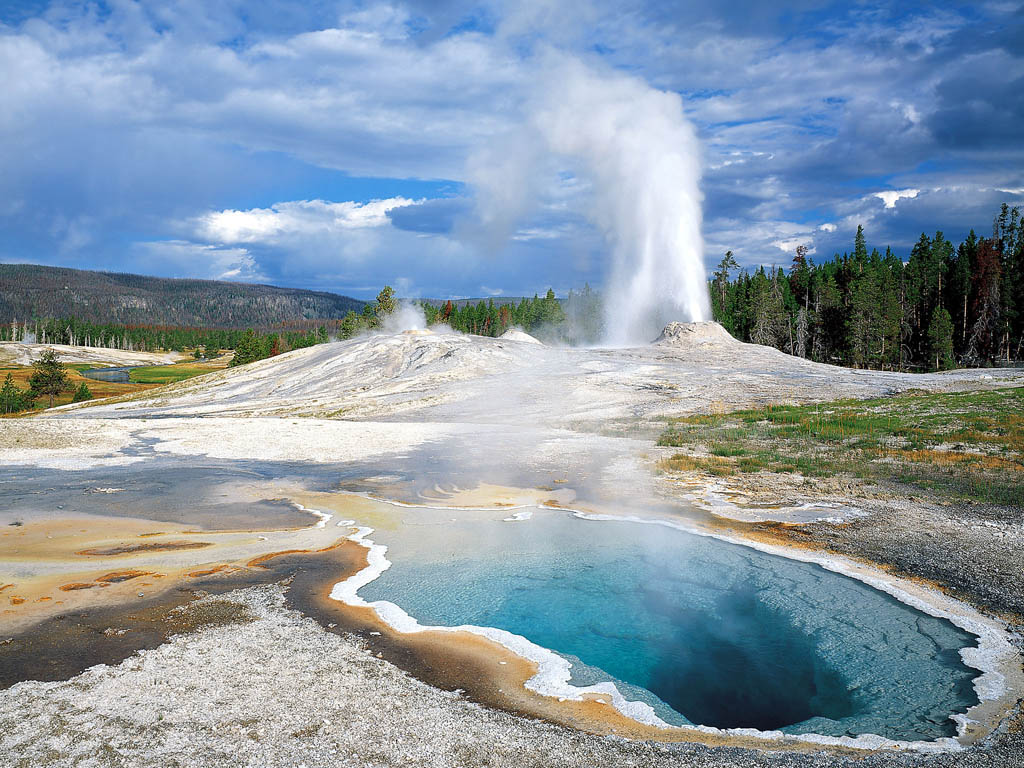 Ground deformation
Surface deformation recorded by GPS stations within Yellowstone caldera continues to be characterized by ground subsidence at rates of a few centimeters per year. In the area of Norris Geyser Basin, GPS data indicate no significant deformation. Uplift there, which has been occurring at an average rate of a few centimeters per year since 2015, seems to have paused for the past ~2 months. A similar pause occurred at about the same time of year in 2017 and may therefore represent a seasonal affect.
The Yellowstone Volcano Observatory (YVO) provides long-term monitoring of volcanic and earthquake activity in the Yellowstone National Park region. Yellowstone is the site of the largest and most diverse collection of natural thermal features in the world and the first National Park. YVO is one of the five USGS Volcano Observatories that monitor volcanoes within the United States for science and public safety.
Source : YVO