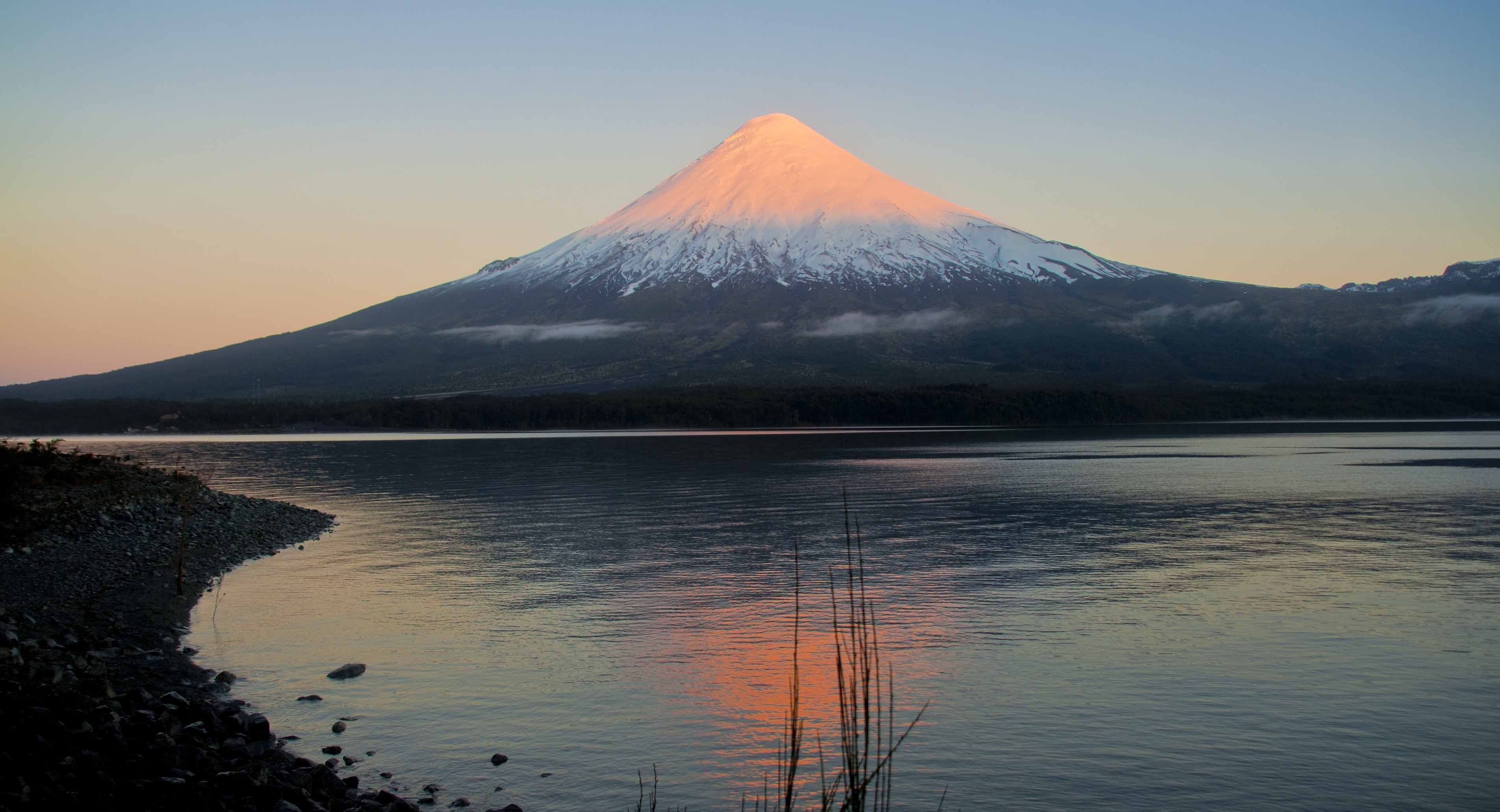 December 11 , 2018. EN. Chile : Osorno , Peru : Sabancaya , Kamchatka : Ebeko , France / Guadeloupe : La Soufrière , Mexico : Popocatepetl .
December 11 , 2018.
Chile , Osorno :
During this period, 229 seismic events were recorded, of which 222 were classified as long period type (LP) events in relation to fluid dynamics within the volcano and / or glacial dynamics. The larger magnitude event had reduced displacement values (DRC) equal to 11.1 cm2. In addition, it has been classified 7 volcano_tectonic (VT) type events, associated with the fracturing of rigid materials. The event of greatest energy had a local magnitude (ML) equal to M 1.7 and was located 1.3 km northwest of the crater at a depth of 3.7 km.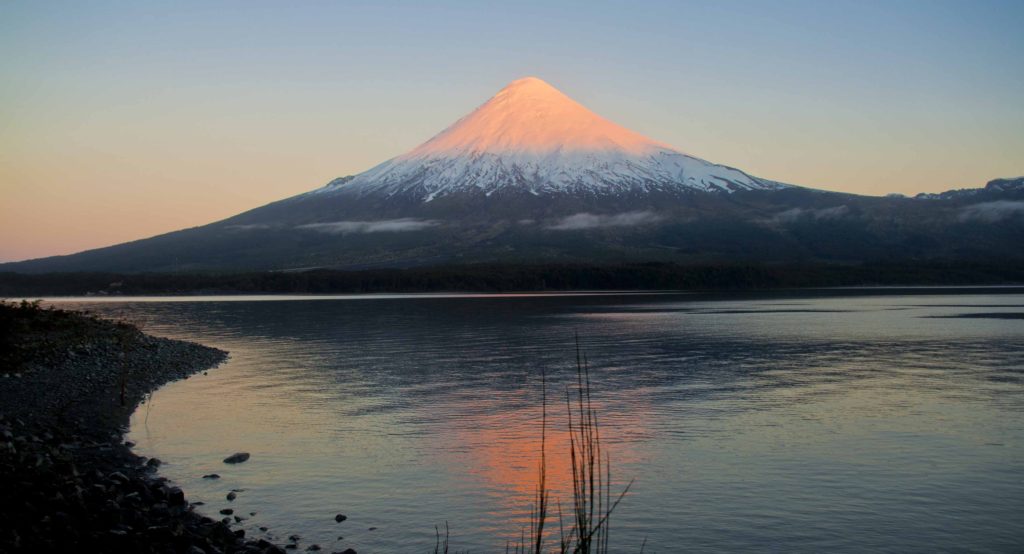 Surveillance camera images did not show any superficial activity when weather conditions allowed observation.
The indications of the electronic inclinometers did not reveal any changes in relation to changes in the internal dynamics of the volcano.
No emissions of sulfur dioxide (SO2) to the atmosphere in the volcano area have been reported, according to data published by the Ozone Monitoring Instrument (OMI) Sulfur Dioxide Group (http: / /so2.gsfc.nasa.gov/) and the National Satellite Environment and Information Data (NESDIS) (http: // satepsanoine nesdis.noaa.gov) ..
No thermal warnings have been reported in the volcano-associated area, according to infrared data, a means of observing volcanic activity (Mirova) (http://www.mirovaweb.it/) and MODVOLC (http: //www.mirovaweb.it/). : //modis.higp.hawaii.edu/).
Activity remained at levels considered low, suggesting stable behavior of the volcanic system.
For the above, the volcanic alert is maintained at the level:
GREEN LEVEL: Changes in the behavior of volcanic activity – Probable time for an eruption: WEEKS / MONTH.
Source : Sernageomin.
Photos : minube.com
Peru , Sabancaya :
An average of 17 EXP / day was recorded. The activity associated with fluid movements (long-period types) continues to predominate. Earthquakes associated with the rise of magma (hybrid types) remain very few and low energy. 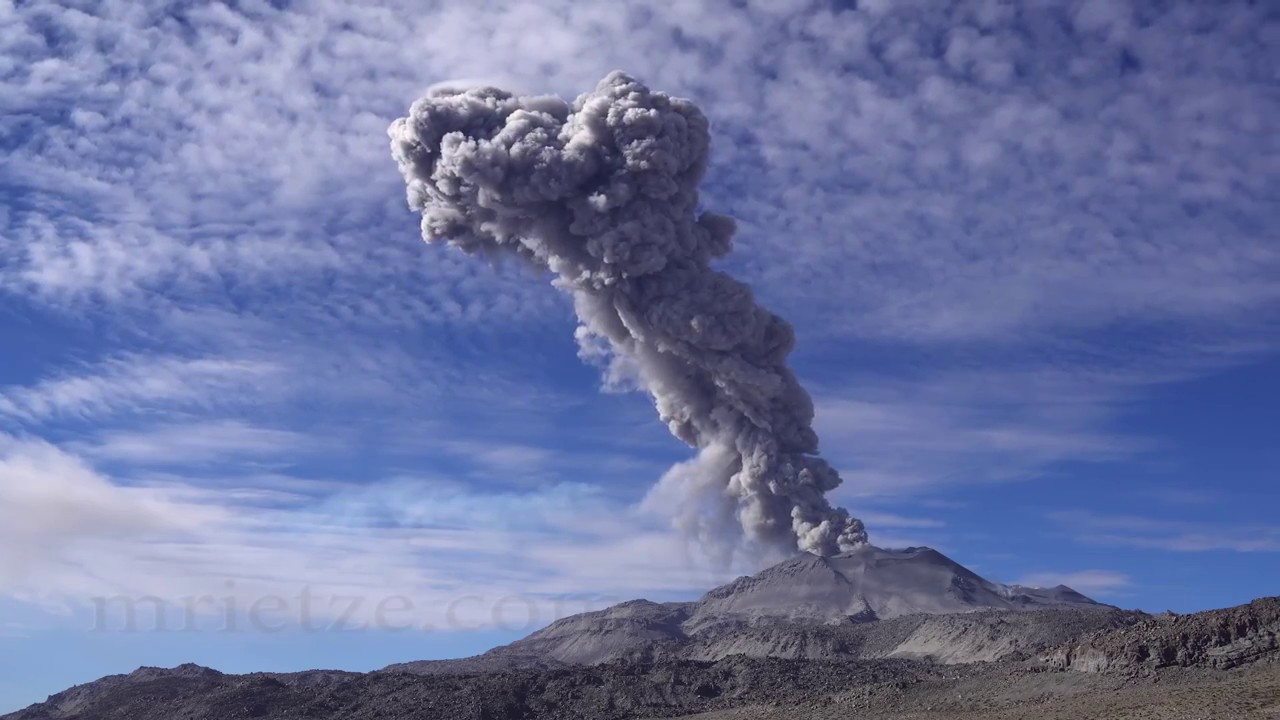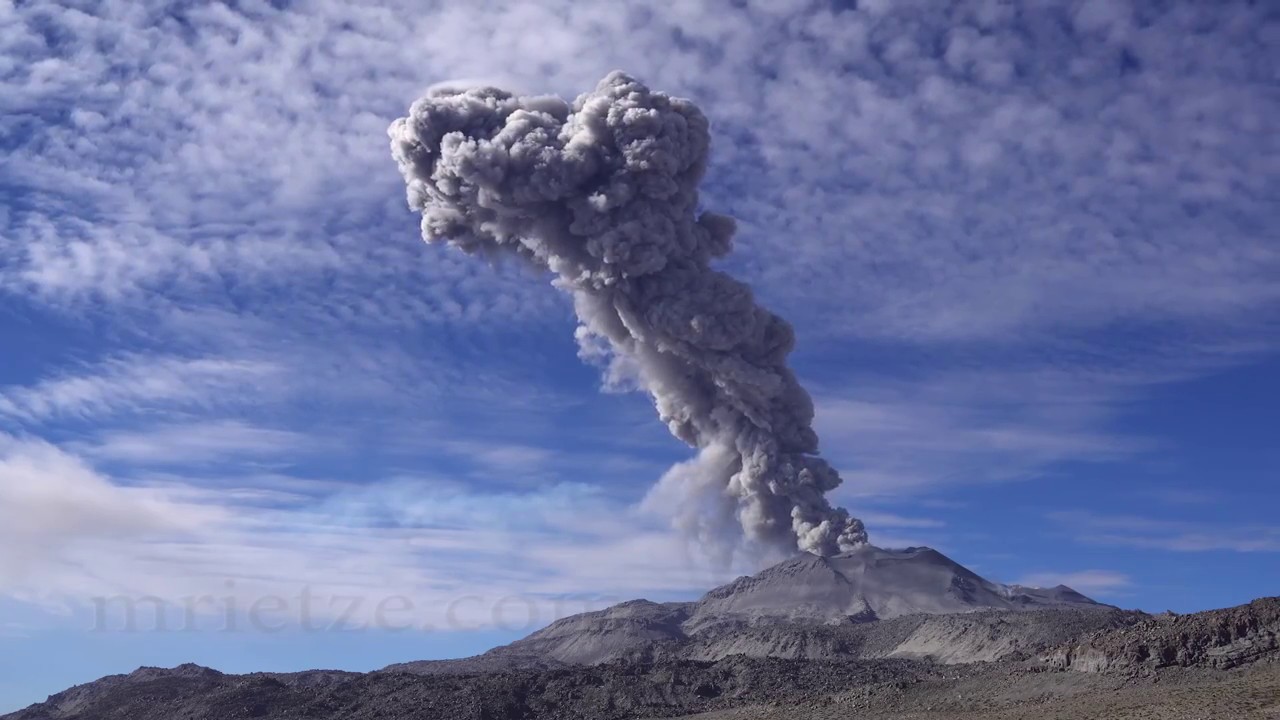 The columns of gas and eruptive ash reached a maximum height of 3,000 m above the crater. The dispersion of these materials occurred within a radius of about 40 km, mainly to the East and Southwest sectors. 
The volcanic gas (SO2) flow recorded on 6 December a maximum value of 3600 tons / day, considered as a significant value. 
The deformation of the surface of the volcanic building presents a slight process of inflation. 
The MIROVA satellite system recorded 7 thermal anomalies, with values between 2 and 30 MW VRP (Radiated Volcano Energy).
In general, eruptive activity maintains moderate levels. No significant changes are expected in the coming days.
Source : IGP Pérou.
Photo : M. Rietze .
Kamchatka , Ebeko :
VOLCANO OBSERVATORY NOTICE FOR AVIATION (VONA).
Issued: December 10 , 2018
Volcano:Ebeko (CAVW #290380)
Current aviation colour code:ORANGE
Previous aviation colour code:orange
Source:KVERT
Notice Number:2018-116
Volcano Location:N 50 deg 41 min E 156 deg 0 min
Area:Northern Kuriles, Russia
Summit Elevation:3791.68 ft (1156 m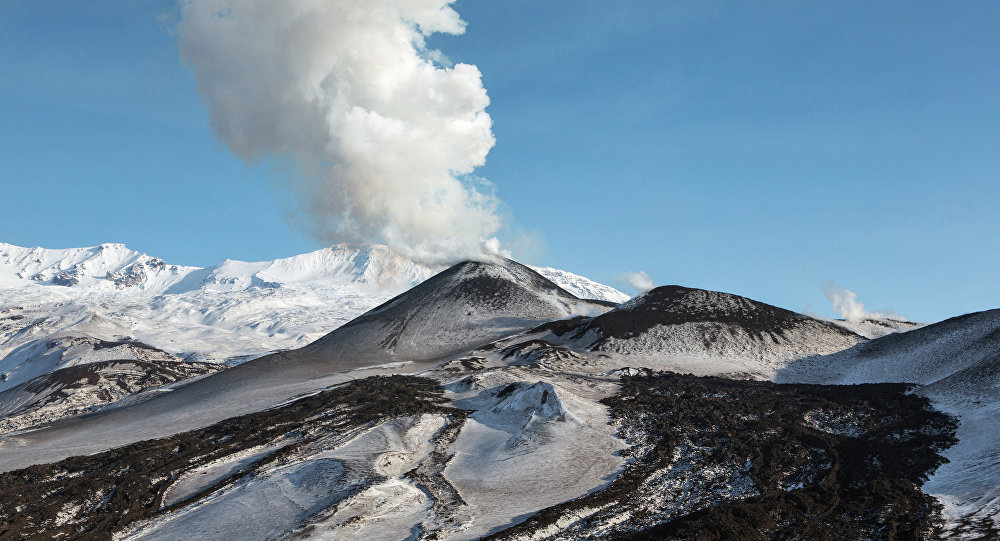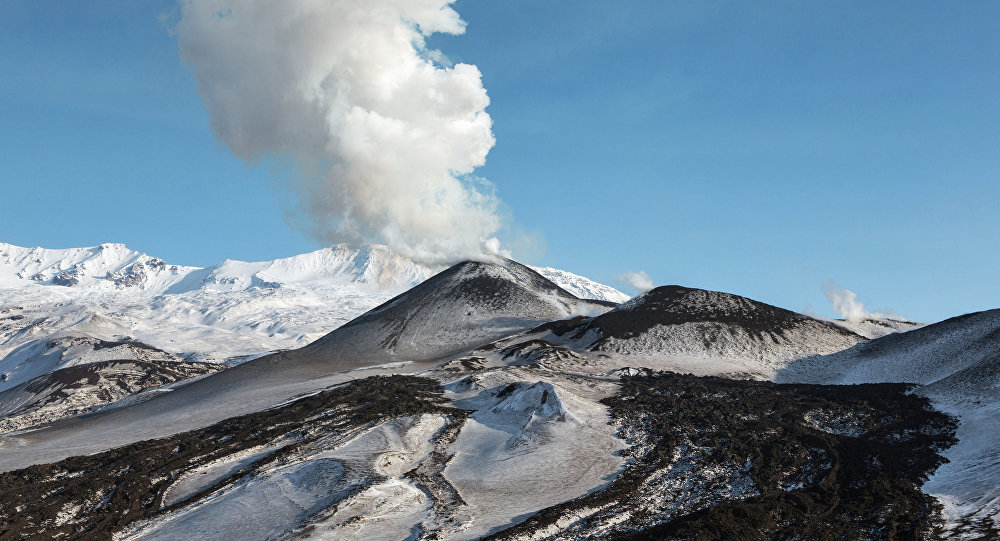 Volcanic Activity Summary:
A moderate explosive activity of the volcano continues. Visual data from Severo-Kurilsk showed an explosion sent ash up to 2.5 km a.s.l., an ash plume is extending to the south-east from the volcano
A moderate eruptive activity of the volcano continues. Ash explosions up to 19,700 ft (6 km) a.s.l. could occur at any time. Ongoing activity could affect low-flying aircraft and airport of Severo-Kurilsk.
Volcanic cloud height:
7544-8200 ft (2300-2500 m) AMSL Time and method of ash plume/cloud height determination: 20181210/1450Z – Visual data
Other volcanic cloud information:
Distance of ash plume/cloud of the volcano: 6 mi (10 km)
Direction of drift of ash plume/cloud of the volcano: SE
Time and method of ash plume/cloud determination: 20181210/1450Z – Visual data
Duration of explosion: ~ 6 minutes
Source : Kvert
Photo : Sputnik . Alexandre Peraguis
France / Guadeloupe , La Soufrière :
Monday, December 10, 2018 at 18:45
Sequence of earthquakes in La Soufrière area of Guadeloupe – Basse Terre
The sequence of volcanic earthquakes that began Sunday, December 9, 2018 at 9:46 local time (9 December 13:46 UTC time *) in the La Soufrière volcano area, continues with the recording of 128 earthquakes since its Inception.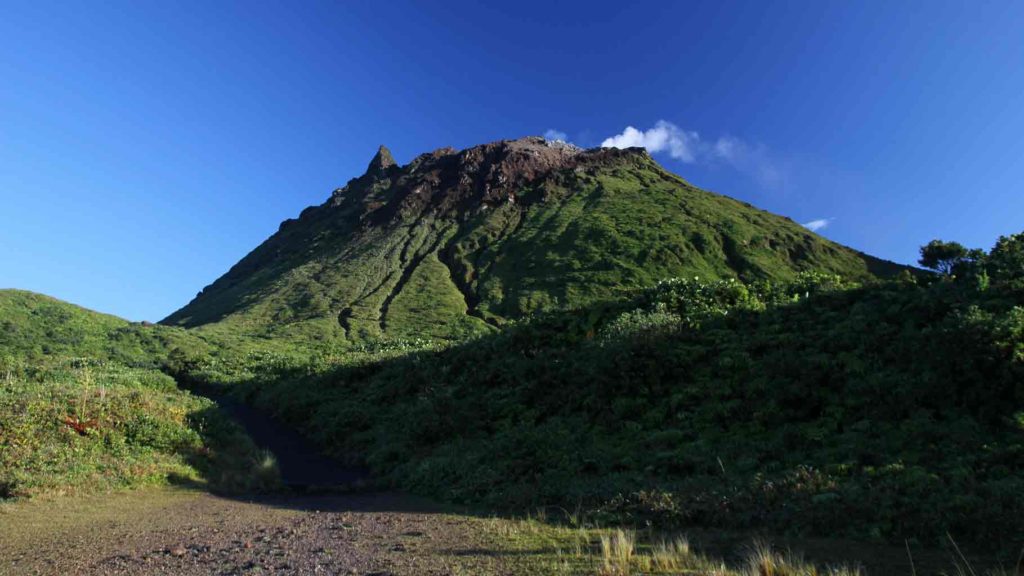 Earthquakes are of very low magnitude (M <1). No earthquakes were reported. The events are located at a depth of <2.5 km under the summit of the dome of La Soufrière.
The alert level remains: yellow, vigilance.
Source : Direction de l'OVSG-IPGP .
Photo : aide-voyage.com
Mexico , Popocatepetl :
December 10, 11:00 am (December 10, 17:00 GMT)
During the last 24 hours, through the monitoring systems of the Popocatépetl volcano, 102 low-intensity exhalations have been identified, accompanied by water vapor and gas. In addition, during yesterday's day, there was a steady stream of steam and other gases, which persisted for up to 19 hours.
In addition, two explosions were recorded. The first occurred yesterday at 10:35, which generated a column about 2 km high scattered northeast. The second was recorded this morning at 6:49. , the height of the column was about 1.1 km with a low ash content dispersed in a north-easterly direction.
In addition, a volcanotectonic event (VT) was recorded yesterday at 11:11, with a magnitude of 1.8. In addition, four minutes of harmonic tremor of low amplitude were recorded during this period.
At the time of writing, as the volcano is partially visible due to intense cloudiness in the area, it is possible to distinguish the slight emission of water vapor and other dispersed gases in an direction East South East.
CENAPRED urges NOT to APPROACH the volcano and especially the crater, because of the risk of falling ballistic fragments, and in case of heavy rains, to move away from the bottom of the ravines because of the risk of landslides and mudslides.
The warning light of the Popocatepetl volcano is located at Amarillo Phase 2.
Source : Cenapred .
Video : Webcamdemexico