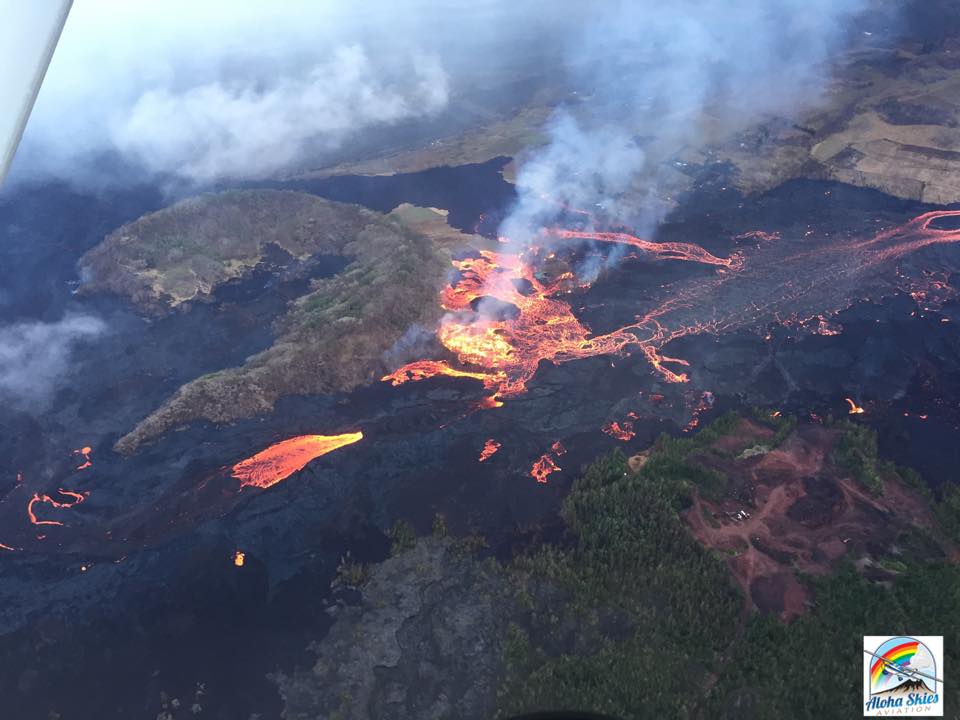 July 11 , 2018. EN. Guatemala : Fuego , Hawai : Kilauea , Colombia : Nevado Del Huilà , Philippines : Kanlaon .
July 11 , 2018.
Guatemala , Fuego :
SPECIAL BULLETIN OF VULCANOLOGICAL BEFGO # 98-2018 Guatemala July 10, 2018, 19:20 (local time)
INCREASE IN FUEGO VOLCANIC ACTIVITY (1402-09)
Type of activity: Vulcanian
Morphology: Composite stratovolcan
Location: 14 ° 28'54˝ Latitude N; 90 ° 52'54˝Longitude W.
Height: 3,763msnm.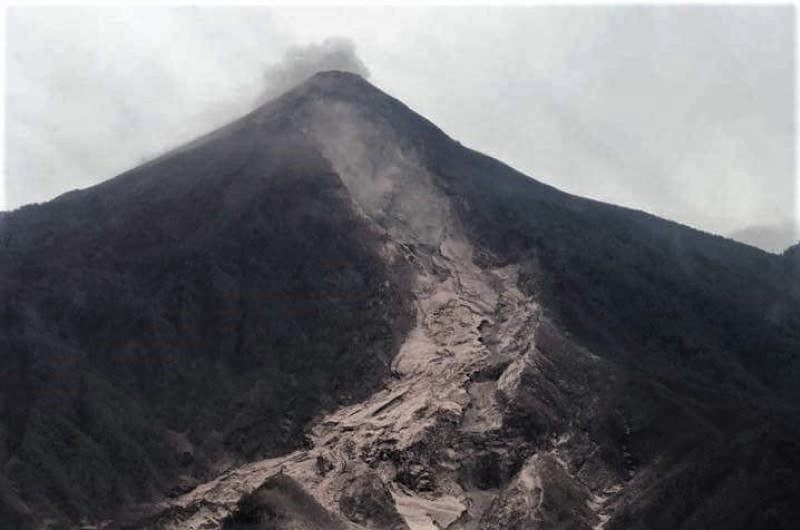 Currently, the seismic station records a new phase of activity, this mainly corresponds to an increase in explosive activity recording strong explosions and there is a probability of increase in the next hours.
The explosions are laden with ash and rise to 5000 m (16440 feet), which, depending on the direction of the wind, are scattered to the southwest for a distance of about 12 kilometers in the volcanic perimeter. So far, ash falls have been reported in the communities of Morelia and Panimaché.
The presence of this new phase of activity does not exclude the possibility of a new eruptive phase in the next hours and even days.
It is important to note that there is a lot of wind in the volcanic area, so during the day there was a rising of materials on the southeast flank towards the ravine of Las Lajas, but this corresponds to the remaining material from June 3 eruption.
Source : Insivumeh.
Hawai , Kilauea :
Tuesday, July 10, 2018, 9:57 AM HST (Tuesday, July 10, 2018, 19:57 UTC)
19°25'16 » N 155°17'13 » W,
Summit Elevation 4091 ft (1247 m)
Current Volcano Alert Level: WARNING
Current Aviation Color Code: ORANGE
Kīlauea Volcano Lower East Rift Zone
Fissure 8 continues to erupt lava steadily into the perched channel leading northeastward from the vent. Disruptions to the mid-channel occurred yesterday afternoon producing localized overflows along the margins of the flowfield, mostly atop earlier lavas
In case you were wondering who's in chargeShe gives life and takes it awayShe is our mother and we are all maka a'inana (stewards of her land). She needs us more than ever before.Aloha nui loa

Publiée par Emil Lynch sur Mardi 3 juillet 2018
A significant overflow north of the cinder quarry advancing yesterday and last night towards Cinder Rd. has stalled. An overflow lobe moving around the west side of Kapoho Cone remains active this morning and small brushfires are reported along the margins. Downstream, lava appears to be reoccupying the channel leading to the ocean entry were multiple fingers of lava are active. The southern margin of the ocean entry shows little sign of movement.
Yesterday's channel disruption and overflows were caused by blockages that developed along the channel. Additional blockages and resulting overflows are likely to occur as long as the activity continues.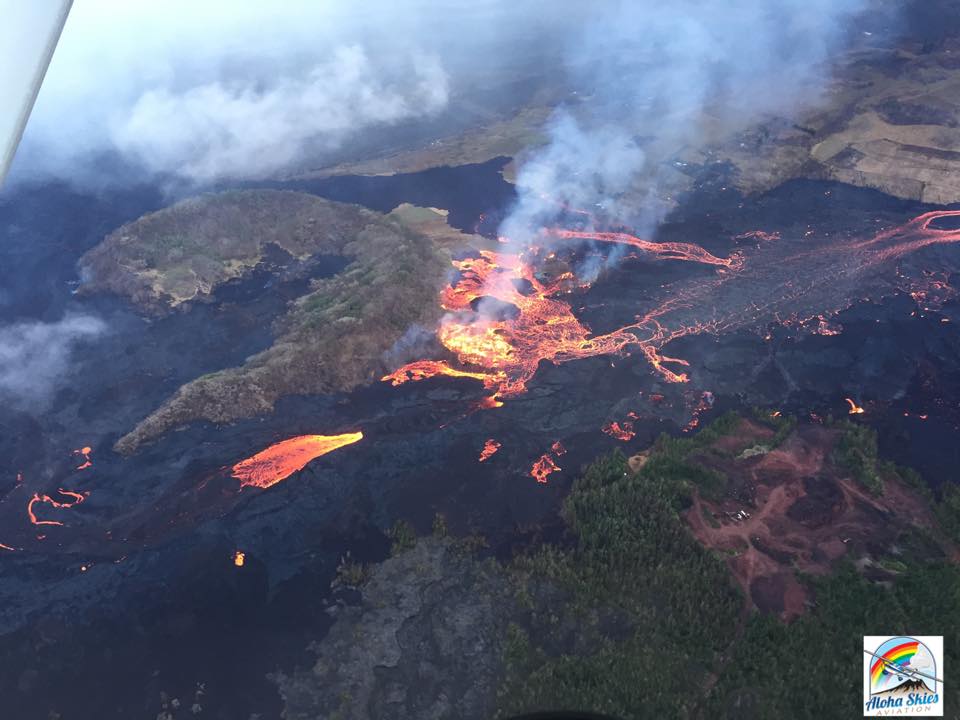 Fissure 22 continues to exhibit weak spattering. No other fissures are active.
Kīlauea Volcano Summit
Seismicity in the summit area is increasing as has been the pattern leading up to a collapse/explosion event. Yesterday's event was at 9:20 AM HST and had the energy equivalent to a magnitude-5.3 earthquake. Inward slumping of the rim and walls of Halemaʻumaʻu continues in response to the ongoing subsidence at the summit.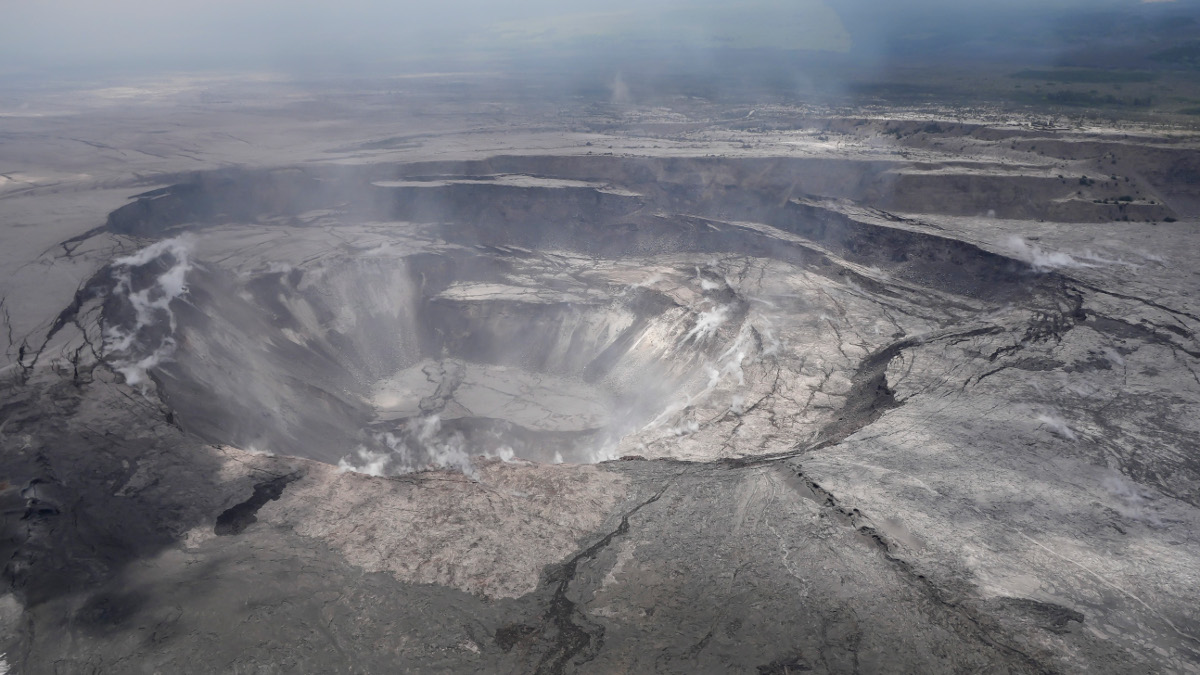 Sulfur dioxide emissions from the volcano's summit are very low. This gas and minor amounts of ash resuspended by wind are being transported downwind. Small bursts of ash and gas may coincide with the summit collapse/explosion events. The summit region is occasionally impacted by sulfur dioxide from the lower East Rift Zone eruption.
Source : HVO
Photos : Scott Wilson ,
Vidéo : Emil Lynch
Colombia , Nevado Del Huila :
Subject: Weekly Bulletin of the activity of the Nevado del Huila volcano
The level of activity of the volcano continues at the level:
Level of activity yellow or (III): changes in the behavior of volcanic activity.
Based on the analysis and evaluation of the information obtained from the surveillance network of the Nevado del Huila volcano during the week of July 3 rd to 10 th, 2018, the COLOMBIAN GEOLOGICAL SERVICE – Volcanological and Seismological Observatory of Popayán reports that:
During the period under review, 924 seismic events were recorded, of which 844 were related to rock fracturing processes (type VT) and 80 to fluid dynamics in volcanic canals. Of these, 79 were classified as long period type events (LP type) and one as hybrid event (HB type).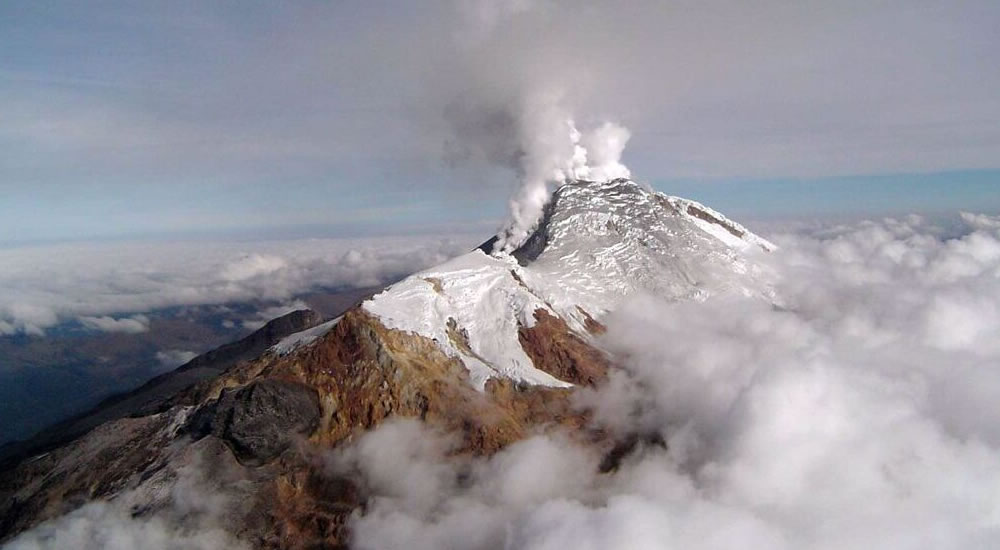 The increase in seismic activity of VT events recorded since July 6 at 19:19 local time is underlined, which continues until the publication of this bulletin, with a total of 809 VT earthquakes. The most remarkable events that were reported as felt by the inhabitants of the Nevado del Huila volcano's area of ​​influence were: an event on July 6th at 19:19 local time of 4.5 ML and two as of the 10th July at 00:16 local time of 4.2 and 4.5 ML. These seismic events were located at an average distance of 15 km northeast of the central peak, in a range of depths of 7 to 12 km.
The recorded seismicity is in a tectonically active zone, where the geological faults of Moras and Símbola and the Nevado del Huila volcano converge. In this sense, it is stated that until now this activity has not been linked to changes that compromise the stability of the volcanic system.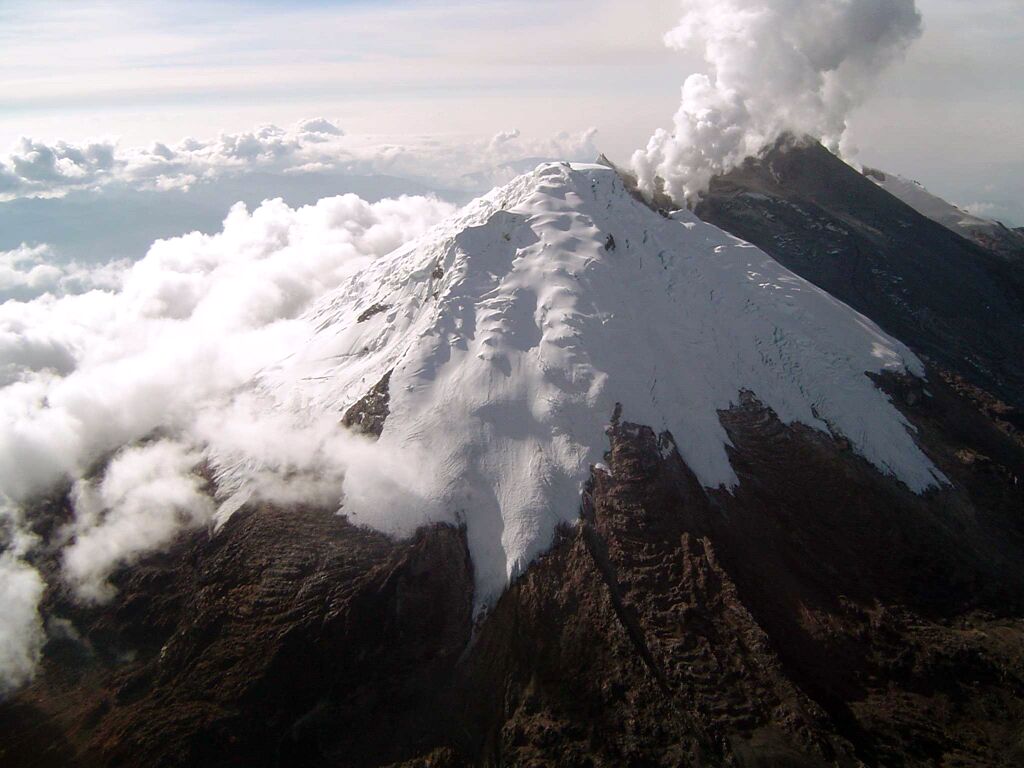 The images obtained during the week through the web cameras of Caloto, Tafxnú, Maravillas and La Palma showed low levels of degassing of the volcanic system, with a white column emitted from the top of the volcano.
Sensors for the monitoring of magnetic fields and infrasonic waves have not recorded variations to highlight.
Therefore, it is concluded that during the evaluated period, the volcano continued to exhibit stable behavior.
The Colombian Geological Survey is attentive to the evolution of the volcanic phenomenon and will inform in a timely manner of any changes that may occur.
Source : Ingeominas.
Philippines , Kanlaon :
KANLAON VOLCANO BULLETIN 11 July 2018 08:00 A.M.
Kanlaon Volcano's seismic monitoring network recorded three (3) volcanic earthquakes during the past 24 hours. Ground deformation data from continuous GPS measurements indicate a more pronounced inflation of the edifice since December 2017, signifying pressurization deep beneath the edifice. Sulfur dioxide (SO2) emission was measured at an average of 2,131 tonnes/day on 04 July 2018.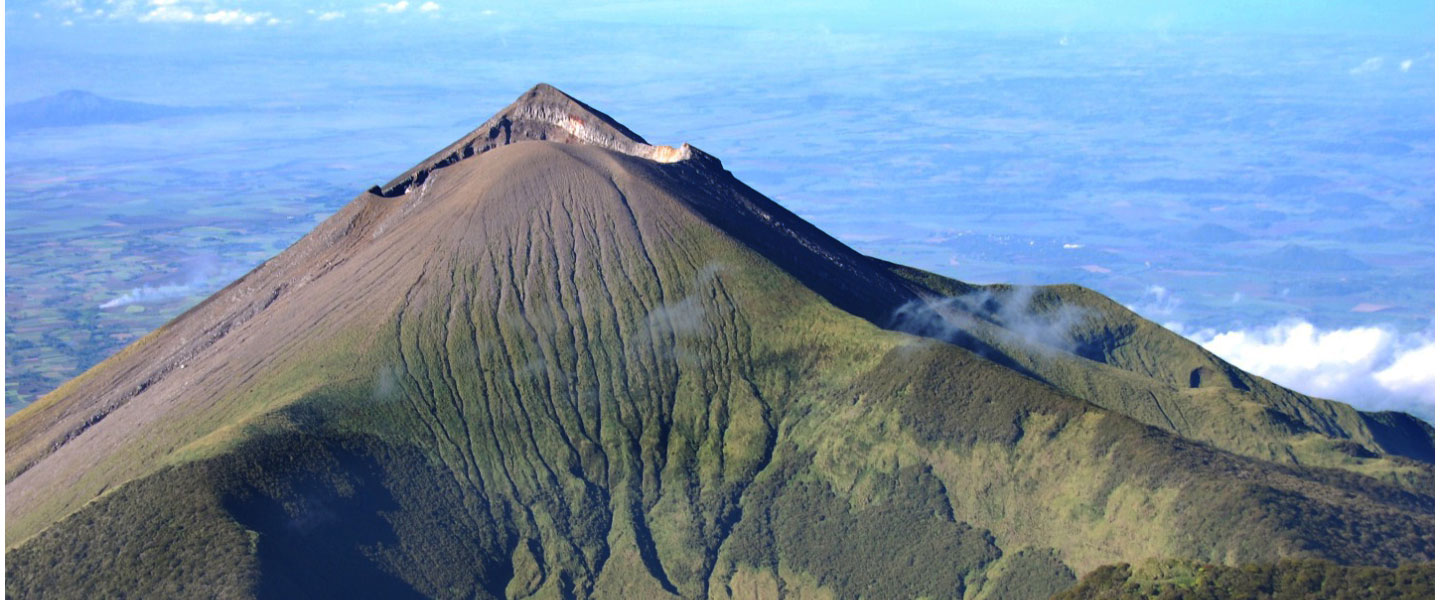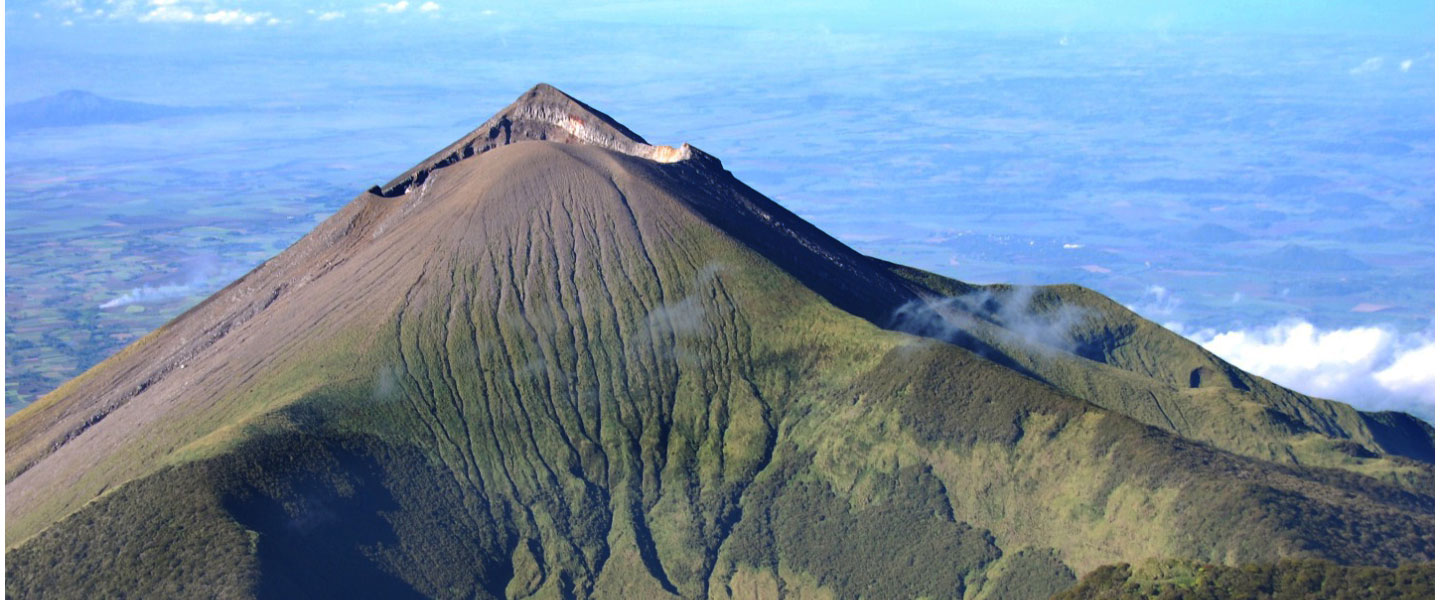 Alert Level 2 status prevails over Kanlaon Volcano, which means that the volcano is undergoing a moderate level of unrest due to probable intrusion of magma at depth that may or may not lead to a magmatic eruption. The local government units and the public are strictly reminded that entry into the 4-kilometer radius Permanent Danger Zone (PDZ) is strictly prohibited due to the further possibilities of sudden and hazardous steam-driven or phreatic eruptions. Civil aviation authorities must also advise pilots to avoid flying close to the volcano's summit as ejecta from any sudden phreatic eruption can be hazardous to aircraft.
DOST-PHIVOLCS is closely monitoring Kanlaon Volcano's activity and any new development will be relayed to all concerned.
Source : Phivolcs