March 31 , 2018. EN. Piton de la Fournaise , Cleveland , Galeras , Mud Volcano « Ayrantokan » , Cascade Range Volcanoes .
March 31 , 2018.
Piton de la Fournaise , La Réunion :
Activity Bulletin from Saturday, March 31, 2018 at 8:00 am (local time).
Since March 23rd, the seismic activity in line with the Piton de la Fournaise summit zone has resumed significantly with a clear acceleration over the last 4 hours. Superficial volcano-tectonic earthquakes (<2 km deep) have been recorded beneath the summit zone.
So have been recorded:
. March 23: 5 superficial volcano-tectonic earthquakes
. March 24: 2 superficial volcano-tectonic earthquakes
. March 25: 6 superficial volcano-tectonic earthquakes
. March 26: 5 superficial volcano-tectonic earthquakes
. March 27: 5 superficial volcano-tectonic earthquakes
. March 28: 13 superficial volcano-tectonic earthquakes
. March 29: 5 superficial volcano-tectonic earthquakes
. March 30: 4 superficial volcano-tectonic earthquakes
. March 31 (between 0:00 and 04:00 UT): 20 superficial volcano-tectonic earthquakes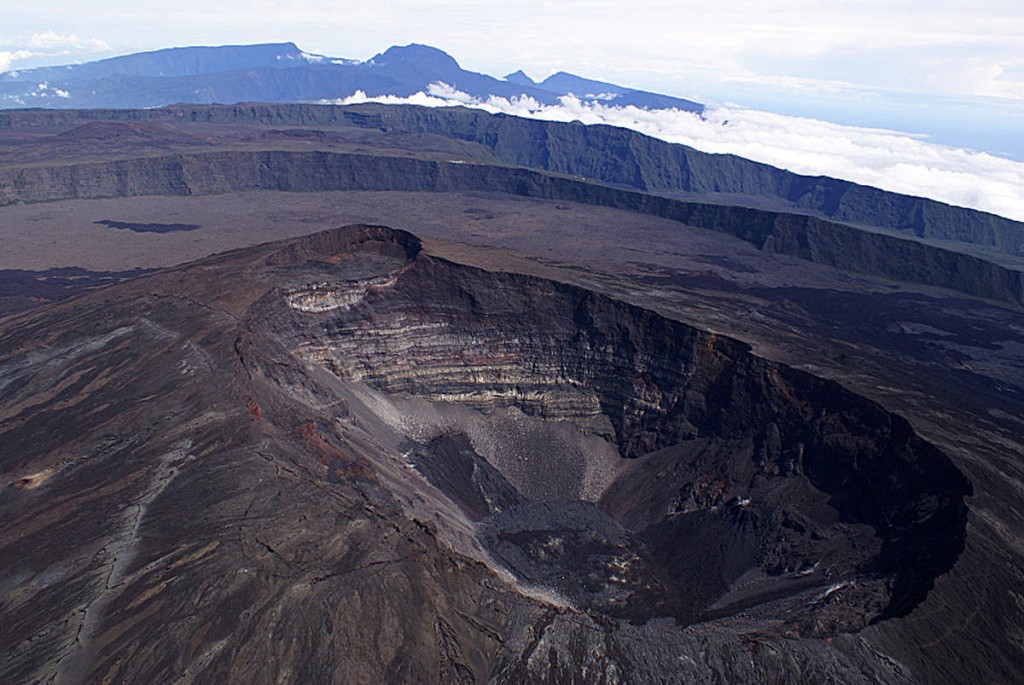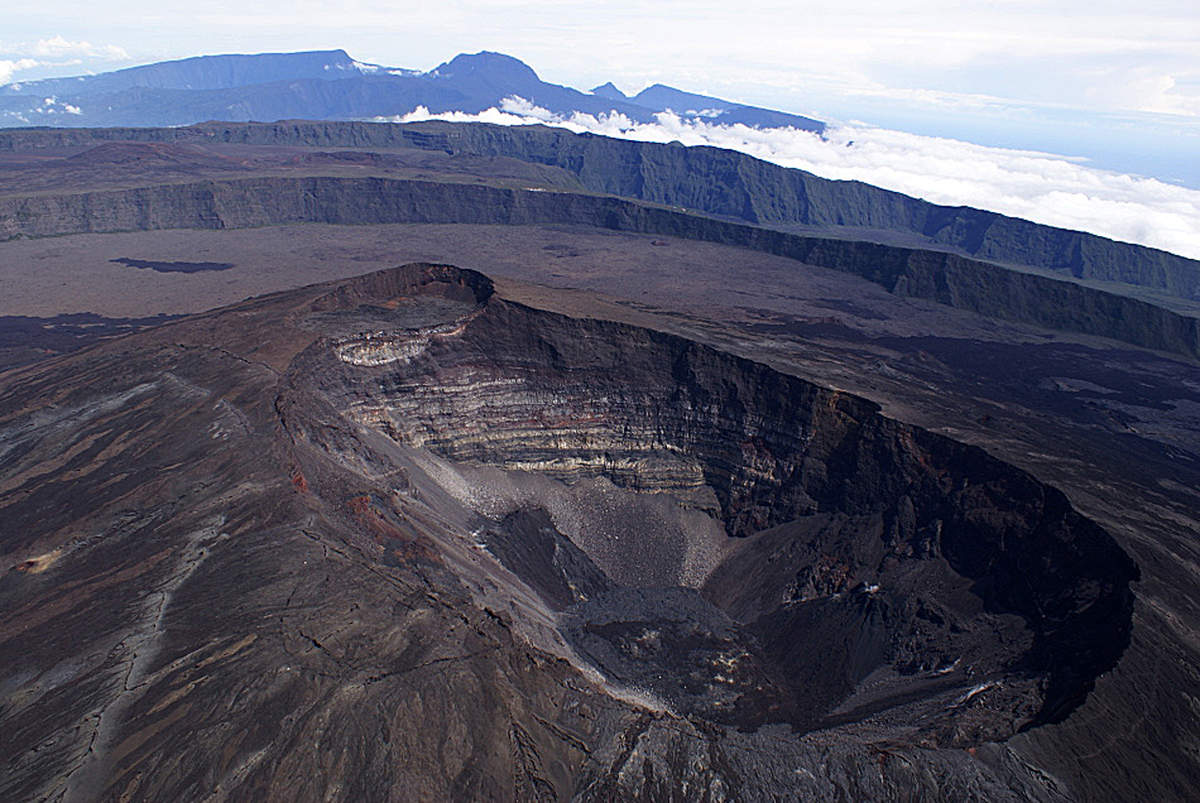 This recovery of seismicity and the acceleration observed today are the result of:
– the continued inflation (swelling) of the building observed discontinuously since the end of the last eruption (August 28, 2017) and synonymous with a deep recharge to magma and a pressurization of the superficial magmatic reservoir;
– a change in composition detected in the summit fumaroles on March 23, 2018 (presence of CO2 and SO2 enriched fluids), and relatively low CO2 concentrations in the soil in the Gîte du volcan area, following the high concentrations observed in February 2018. This geochemical evolution also highlights a deep recharge in February (high CO2 ground concentration) and a possible transfer to lower depths (shallow reservoir) since the beginning of March (lower CO2 ground), and especially since the 23 March (change composition fumaroles summit).
The acceleration of the seismicity observed today shows that the pressurization of the reservoir accelerates and that the latter becomes weakened.
Source : OVPF
Photo : Guichard.
Cleveland , Alaska :
52°49'20 » N 169°56'42 » W,
Summit Elevation 5676 ft (1730 m)
Current Volcano Alert Level: ADVISORY
Current Aviation Color Code: YELLOW
Unrest continues at Cleveland volcano. Satellite views of the volcano throughout the week were generally obscured by clouds. Clear views of the volcano on Friday March 30 showed elevated surface temperatures at the summit in one satellite image. No significant activity was detected on local seismic and infrasound sensors during the past week.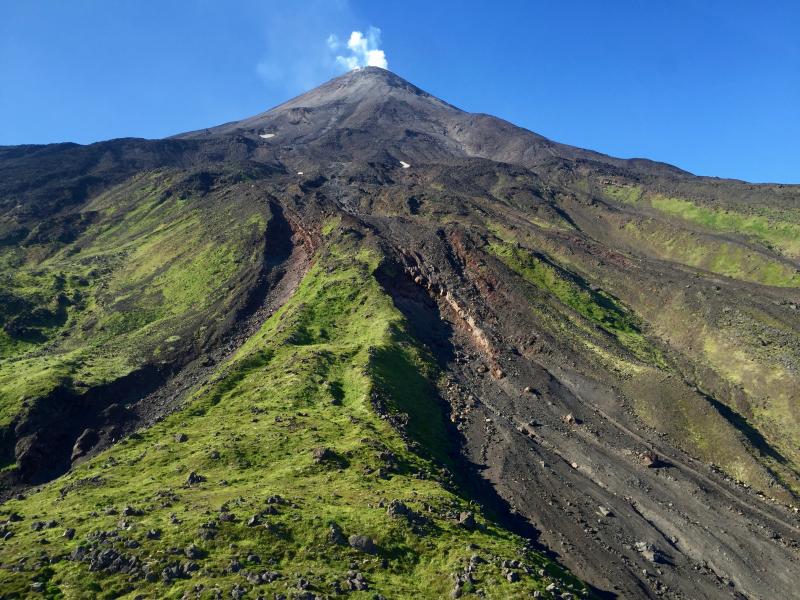 Future explosive activity is likely and is expected to occur without warning. Previous explosions have produced hazardous conditions primarily near the summit crater, but occasionally they have been large enough to produce a drifting ash cloud.
Cleveland volcano is monitored by only two seismic stations, which restricts AVO's ability to detect precursory unrest that may lead to an explosive eruption. Rapid detection of an ash-producing eruption may be possible using a combination of seismic, infrasound, lightning, and satellite data.
Source : AVO
Galeras , Colombia :
Subject: Weekly activity bulletin of Galeras volcano
The level of activity of the volcano continues at the level:
YELLOW LEVEL ■ (III): CHANGES IN THE BEHAVIOR OF VOLCANIC ACTIVITY.
Following the activity of the Galeras volcano, the COLOMBIAN GEOLOGICAL SERVICE informs that:
For the period between 20 and 26 March 2018, persistent low levels in both number and energy of seismicity. The recorded earthquakes were associated with rock fractures in the volcano and were scattered around the active cone with depths less than 6 km from the summit (4200 m alt.) And with local amplitudes below M1 , 5 on the Richter scale.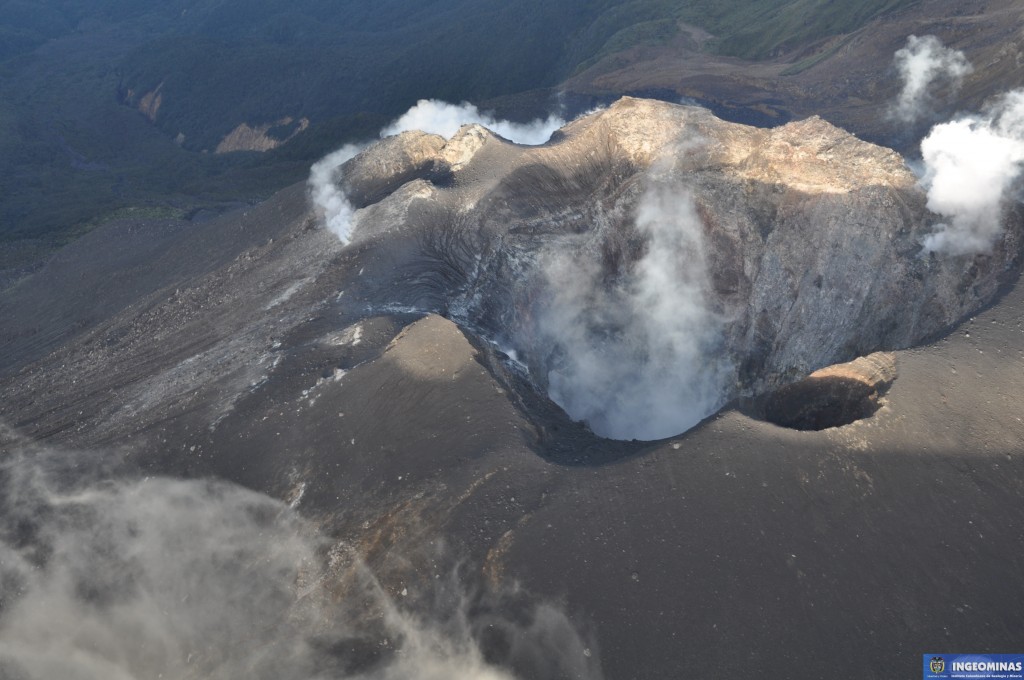 It was possible to record the gas emission processes, with columns of low height and variable dispersion depending on the prevailing wind regime.
The COLOMBIAN GEOLOGICAL SERVICE is attentive to the evolution of the volcanic phenomenon and will continue to inform in a timely manner of the detected changes.
Source : SGC
Mud Volcano « Ayrantokan » , Azerbaijan :
The "Ayrantokan" mud volcano in Baku's Garadagh district erupted yesterday around 21:10 (UTC +4).
The eruption lasted up to 7 minutes and was accompanied by flames, the Ministry of Ecology and Natural Resources told APA.
The pillar of the fire rose about 100-150 meters above the volcanic crater. Volcanic breccias covered an area of 2.0 hectares and vary from 0.3 to 1.2 meters in thickness. Radial cracks have formed in the volcanic area.
There are no settlements around the mud volcano.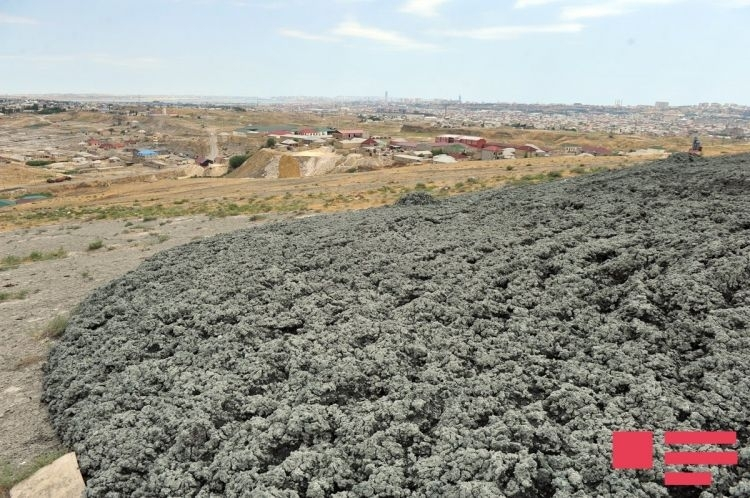 Experts of the Ministry of Ecology and Natural Resources are studying the eruption and its consequences, and carrying out relevant monitoring.
"Ayrantokan" mud volcano is part of the mud volcanoes group of the Baku and Absheron peninsula in Azerbaijan. The first eruption occurred in October 1964, accompanied by the last eruption in 2008.
These mud formations, formerly called salses when they appeared of modest size, are the consequence of the expulsion of:
– often abundant gas, mainly based on methane and light hydrocarbons, but also carbon dioxide and nitrogen with fairly hot water vapor;
– mud, that is to say clay and water.
Water is often loaded with mineral salts, which make it acidic or salty. The small salses were called salinelles, when the salty emulsions, even clay, were exploitable for the ceramics and glass industry. The continuous flow of sludge builds through these successive flows, more or less slow, clay hills, very often salted or impregnated with hydrocarbons. The mud which continues to dissolve at the top by small cones is muddy fields. Thus, during the Belle Epoque, the remarkable salses of the Caucasus, especially Baku, developed over 150 to 400 meters, emitting light hydrocarbon gases and containing oil or fuel based on heavier hydrocarbons. There are also sites in Crimea, along the Sea of ​​Azov, in many places in central Italy, Sicily, Tara, etc.
Source : m.apa.az/en/azerbaijani-news.
Cascades Range , United States :
Current Volcano Alert Level: NORMAL
Current Aviation Color Code: GREEN
Activity Update: All volcanoes in the Cascade Range of Oregon and Washington are at normal background levels of activity. These include Mount Baker, Glacier Peak, Mount Rainier, Mount St. Helens, and Mount Adams in Washington State; and Mount Hood, Mount Jefferson, Three Sisters, Newberry, and Crater Lake in Oregon.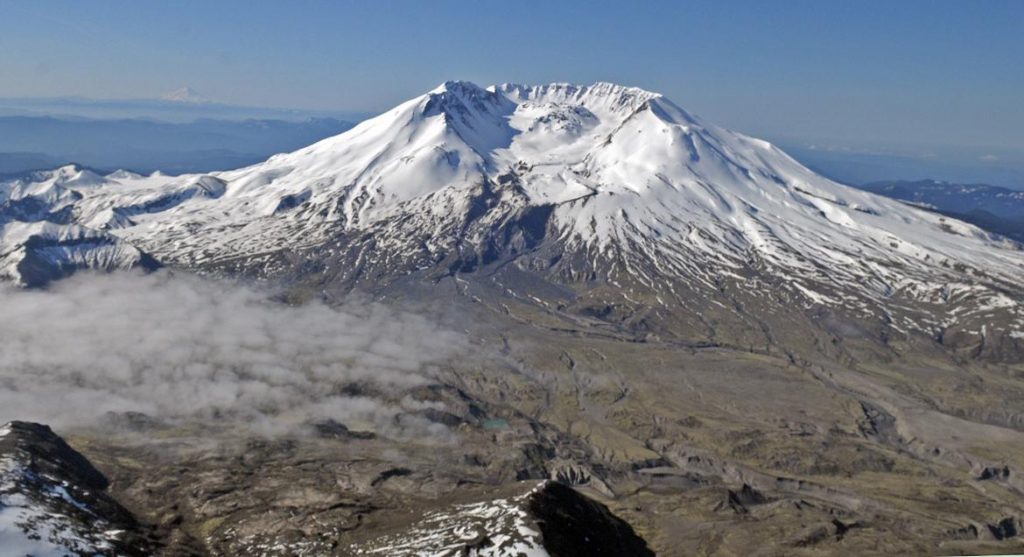 Recent Observations:
Seismic activity at the Cascade volcanoes has been low this week. Seismograms at many Cascade volcanoes during the past two days have been dominated by wind noise due to local storms. On Tuesday, field crews traveled to Mount St. Helens to maintain monitoring equipment and take measurements.
The U.S. Geological Survey and Pacific Northwest Seismic Network (PNSN) continue to monitor these volcanoes closely and will issue additional updates and changes in alert level as warranted
Source : CVO