June 04, 2019. EN. Italy / Sicily : Etna , New Zealand : White Island , Chile : Nevados de Chillan , Mexico : Popocatepetl .
June 04 , 2019.
Italy / Sicily : Etna ,
The National Institute of Geophysics and Volcanology, Osservatorio Etneo, announces that the analysis of the surveillance camera's images and the observations made by INGV staff yesterday (2 June 2019) have shown that the segment of the eruptive fissure at 2850 m altitude, continues to produce explosive activity and feeds the only flow of remaining lava, as already described in the announcement of the update of June 2.
This lava flow, which extends along the western wall of the Valle del Bove, has a front which, around 2 o'clock on Thursday, June 2, had reached an altitude of about 1700 m , straddling the flows lava from previous days.
During the last 24 hours, the average amplitude of volcanic tremor did not show any significant changes, remaining mainly in low levels.
Source : INGV Vulcani
Photo : Marco Neri / INGV
New Zealand , White Island :
Earthquake activity near Whakaari/White Island decreases . Published: Tue Jun 4 2019 2:30 PM
Volcanic Alert BulletinWI – 2019/03
Tue Jun 4 2019 2:30 PM; Volcanic Alert Level remains at 1
Aviation Colour Code remains at Green
The earthquake swarm near Whakaari/White Island which started May 23 continues but has decreased in intensity and numbers. The swarm has not resulted in any increase in volcanic activity or landsliding on island.
Since May 23, 356 earthquakes have been located. 40 earthquakes of magnitude 3 or greater have occurred to date. The largest three are M3.9, M3.8, and M3.8. The swarm continues to appear tectonic in nature, unrelated to volcanic processes.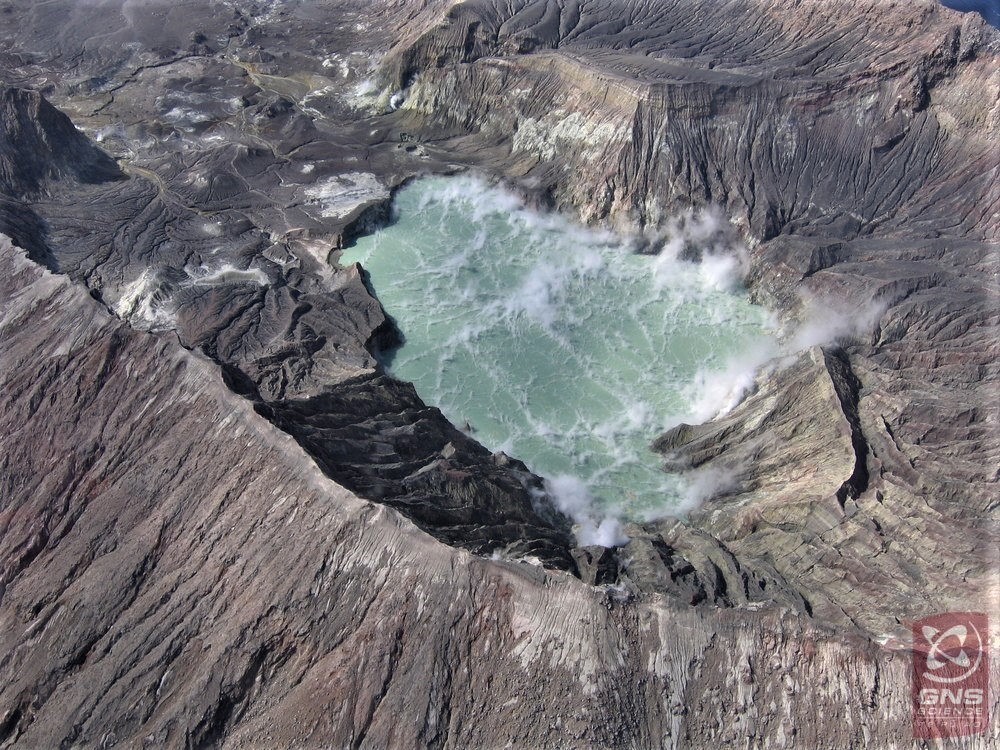 No landslides are known to have occurred as a result of this swarm. However, the GeoNet Landslide Duty Officer reports that there is a heightened likelihood of landslides occurring as the earthquakes are shallow, local, and local material is relatively weak. Landslides are also more likely during prolonged periods of heavy rain.
There are no changes in volcano monitoring parameters or the level of volcanic activity at Whakaari/White Island. Our observations are consistent with minor volcanic unrest and the Volcanic Alert Level remains at 1 while the Aviation Colour Code stays at Green.
While Volcano Alert Level 1 is mostly associated with environmental hazards, eruptions can still occur with little or no warning. GNS Science continues to closely monitor Whakaari/White Island and our other active volcanoes. There is no further Volcanic Alert Bulletin planned at this stage.
Source : Geonet , Mike Rosenberg , Volcanologue de service
Photo : Geonet
Chile , Nevados de Chillan :
Special report of volcanic activity (REAV).
Nuble Region, Nevados Volcano of Chillan, 03 June 2019, 10:00 local time (mainland Chile).
The National Geological and Mining Service of Chile (Sernageomin) publishes the following PRELIMINARY information, obtained from monitoring equipment of the National Volcanic Monitoring Network (RNVV), processed and analyzed at the Volcanological Observatory of the Southern Andes (OVDAS) :
Yesterday, Monday 03 June 2019 at 09:23 local time (13:23 UTC), the monitoring stations installed near the volcano Nevados of Chillan recorded an explosive event associated with a long period type earthquake (Type LP) which was related to the fluid dynamics inside the volcano.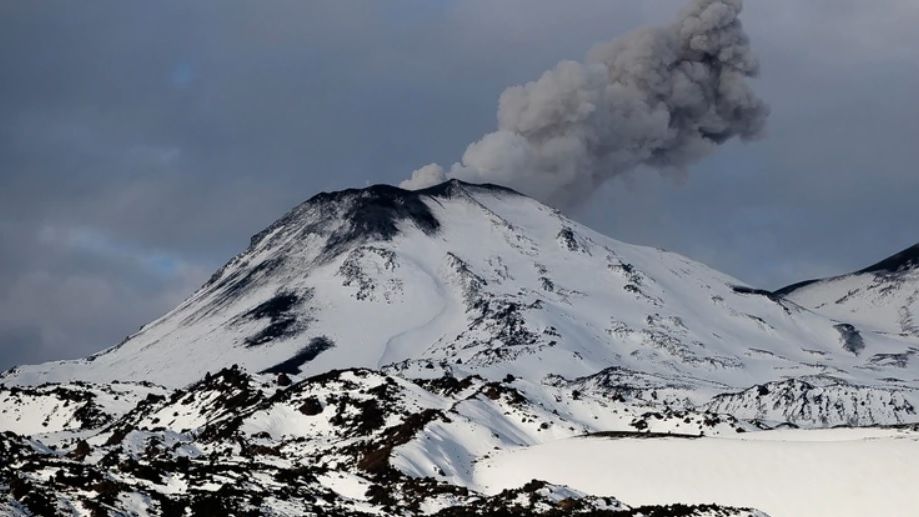 The location of the earthquake after its analysis is:
TIME OF ORIGIN: 09h23 Local time (13h23 UTC)
LATITUDE: 36,866 ° S
LONGITUDE: 71.378 ° W
DEPTH: 2.0 KM
REDUCED DISPLACEMENT: 746 cm2
OBSERVATIONS:
The explosion was associated with the recording of a seismic signal with a reduced displacement value (mean seismic energy) of 746 cm2, considered high, with an emission column height of less than 2.0 km. Finally, with this seismic signal, it was recorded an acoustic signal of 2.9 Pa reduced to one Km. Previous observations suggest a partial destruction of the dome inside the crater. This event is in phase with the current alert level. At the time of this report, no other abnormal signals have been recorded.
The level of volcanic technical alert remains at the level: ORANGE.
Sernageomin continues online monitoring and will inform in a timely manner about any changes observed.
Source : Sernageomin.
Photo : losandes.com.ar
Mexico , Popocatepetl :
June 03 at 11:00 am (June 03 at 16:00 GMT)
In the last 24 hours, according to the surveillance systems of the Popocatépetl volcano, 37 exhalations have been identified; Due to the cloudy density, they were not always visible, although they were accompanied by water vapor, gas and light amounts of ash. In addition, two explosions occurred today at 09:19 and 09:47, generating ash columns of about 3.5 km and 2.8 km, respectively. At least the first of them launched ballistic material at a distance of 2 km towards the South sector. In addition, 194 minutes of tremor were recorded.
At the time of this report, there was no visibility, in case of emissions, the wind would scatter them to the Southwest.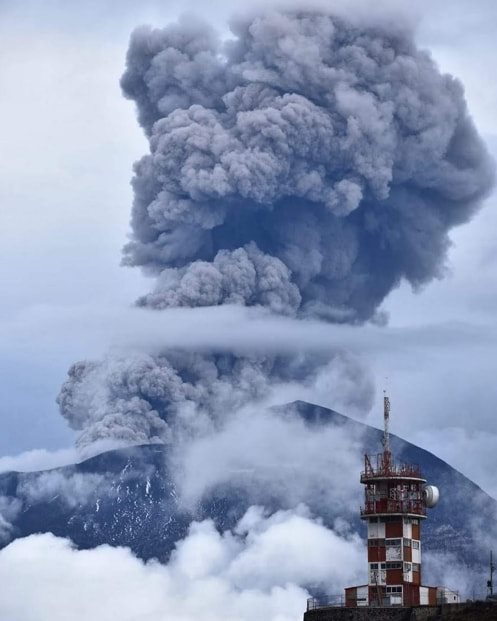 Potential ash falls are expected in the municipalities of Ecatzingo and Atlautla, in the State of Mexico; Ayala, Cuautla, Jantetelco, Jonacatepec, Ocuituco, Temoac, Tetela del volcán, Yecapixtla and Zacualpan, State of Morelos; and Acteopan, Atzizihuacan, Cohuean and Tochimilco, State of Puebla.
The monitoring system of the Popocatepetl volcano operates 24 hours a day. CENAPRED closely monitors any event. Any changes to the monitoring parameters will be reported promptly.
CENAPRED urges NOT to approach the volcano and especially the crater, because of the risk of falling ballistic fragments and, in case of heavy rains, to move away from the bottom of the ravines because of the risk of mudslide and debris.
The Popocatepetl warning light is located at YELLOW PHASE 2.
Source : Cenapred.
Photo : Volcan Popocatepetl .