November 17 , 2018. EN. Alaska : Great Sitkin , Chile : Villarica , Guatemala : Santiaguito , Mexico : Popocatepetl , Philippines : Mayon .
November 17 , 2018.
Alaska , Great Sitkin :
52°4'35 » N 176°6'39 » W,
Summit Elevation 5709 ft (1740 m)
Current Volcano Alert Level: ADVISORY
Current Aviation Color Code: YELLOW
Low-level unrest continues at Great Sitkin Volcano. Seismicity remains elevated with small earthquakes occurring at rates above background levels. In addition, a likely small explosion was detected seismically on Friday morning (Nov. 16, 08:38 AKST), though it was not seen in regional infrasound data and no ash cloud was observed in satellite data. No other activity was observed in partly cloudy to mostly cloudy satellite images or regional infrasound data over the past week.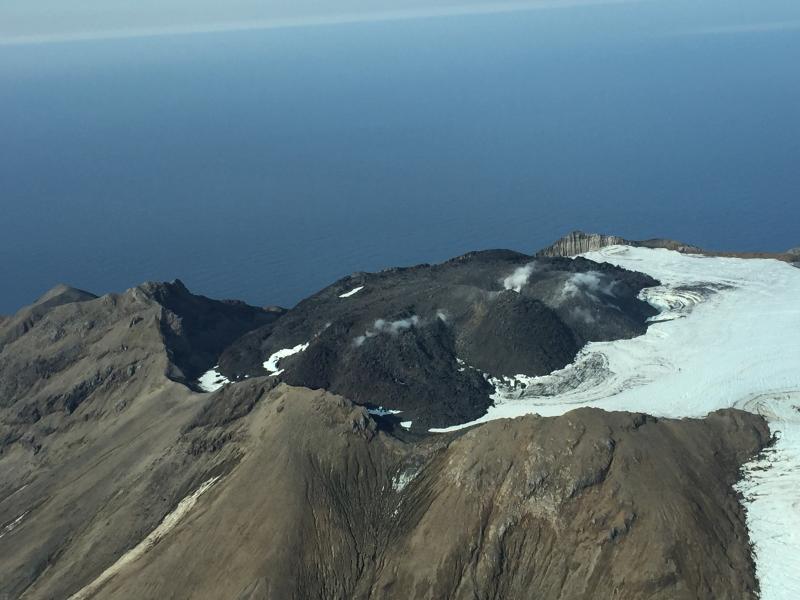 Great Sitkin Volcano is monitored with a local real-time seismic network, which will typically allow AVO to detect changes in unrest that may lead to an explosive eruption. Rapid detection of an ash-producing eruption would be accomplished using a combination of seismic, infrasound, lightning, and satellite data.
Great Sitkin Volcano is a basaltic andesite volcano that occupies most of the northern half of Great Sitkin Island, a member of the Andreanof Islands group in the central Aleutian Islands. It is located 43 km (26 miles) east of the community of Adak. The volcano is a composite structure consisting of an older decapitated volcano and a younger parasitic cone with a 2-3 km diameter summit crater. A steep-sided lava dome, emplaced during an eruption in 1974, occupies the center of the crater. Great Sitkin erupted at least three times in the 20th century, most recently in 1974. That eruption produced a lava dome and at least one ash cloud that likely exceeded an altitude of 25,000 ft above sea level. A poorly documented eruption occurred in 1945, also producing a lava dome that was partially destroyed in the 1974 eruption. Within the past 280 years a large explosive eruption produced pyroclastic flows that partially filled the Glacier Creek valley on the southwest flank
Source : AVO
Photo : Clum, Dave , September 2018.
Chile , Villarica :
16/11/2018
THIS MORNING: REPORTS OF STROMBOLIAN EXPLOSIONS THAT EXPELLED THE FLASHES OF LAVA ON THE EDGE OF CRATERIA VOLCAN VILLARRICA.
November 16: Major Strombolian explosions expelled lava spatter towards the western edge of the crater. On November 6, we reported on the expulsion of pyroclasts that lasted about 5 hours.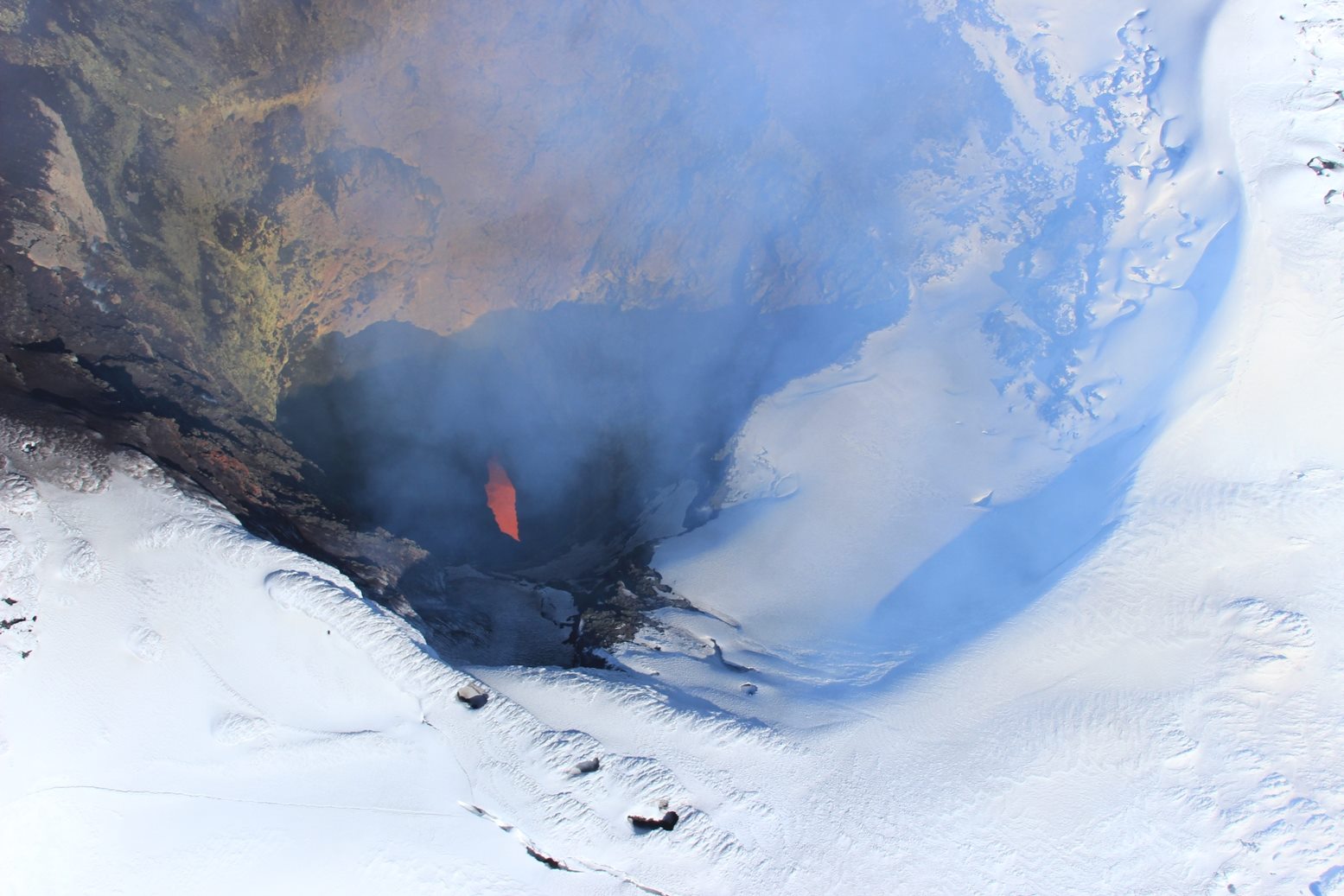 Update information. The image of November 15, shows a small pyroclastic cone at the bottom of the crater, with an active lateral opening in the slope, about 10 meters in diameter, inclined about 50 degrees towards the inner wall of the crater
Source : POVI.
Photo : Auteur inconnu ( Juin 2017).
Guatemala , Santiaguito :
Attraction type: Peléan
Morphology: Complex of Dacitic Domes.
Geographical location: 14 ° 44 '33 ˝ Latitude N; 91 ° 34'13˝ Longitude O.
Height: 2,500msnm
Weather conditions: Clear weather
Wind: East km / h
Precipitation: 0.0mm.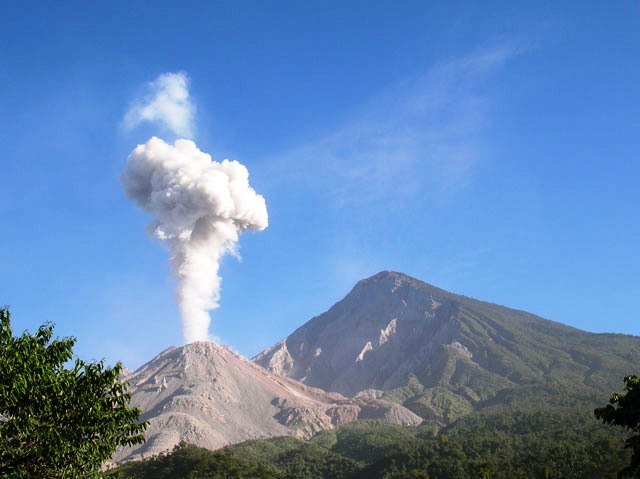 Activity:
Presence of degassing fumaroles at a height of approximately 2,900 m (9,514 ft.), Dispersed in a southeasterly direction. During the night and early morning, weak explosions were recorded, generating a column of ash at an approximate height of 3,200 meters (10,499 feet), moving south-east, leaving ash on the ground. mountainous areas. Low avalanches are present constantly from the dome to the middle of the south and south-east flanks.
Source : Insivumeh.
Mexico , Popocatepetl :
November 16, 11:15 am (November 16, 17:15 GMT).
In the last 24 hours, thanks to the surveillance systems of the Popocatepetl volcano, 145 exhalations have been identified, accompanied by water vapor, gas and light amounts of ash, as well as two explosions today at 02:51 and 03:51
Video de la explosión a las 16:39

Publiée par Volcan Popocatépetl sur Vendredi 16 novembre 2018
In addition, a volcano-tectonic earthquake (VT) was recorded today at 07:32 with a magnitude of 1.4 and 17 minutes of low amplitude tremor.
At the time of this report, there is visibility on the volcano, the continuous emission of water vapor and gas with the direction East-Southeast is observed.
CENAPRED urges NOT to APPROACH the volcano and especially the crater, because of the risk of falling ballistic fragments, and in case of heavy rains, to move away from the bottom of the ravines because of the risk of landslides and mudslides.
The Popocatepetl volcanic warning light is located at Amarillo Phase 2.
Source : Cenapred.
Video : Webcamdemexico.
Philippines , Mayon :
MAYON VOLCANO BULLETIN 17 November 2018 08:00 A.M.
Mayon Volcano's seismic monitoring network did not detect any volcanic earthquake during the past 24 hours. Moderate emission of white steam-laden plumes that crept downslope before drifting west-southwest and west-northwest was observed. Fair crater glow from the summit could be observed at night. Sulfur dioxide (SO2) emission was measured at an average of 1196 tonnes/day on 14 November 2018. Precise leveling data obtained on 22-31 October 2018 indicate inflation of the edifice in the southeast sector while the north sector indicate short-term deflation relative to 30 August to 3 September 2018. The volcano generally remains inflated relative to 2010 baselines. Electronic tilt data further show pronounced inflation of the mid-slopes beginning 25 June 2018, possibly due to aseismic magma intrusion deep beneath the edifice.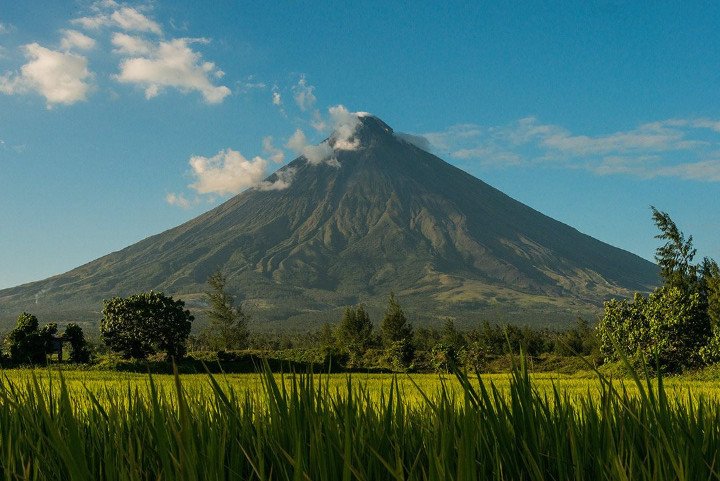 Alert Level 2 currently prevails over Mayon Volcano. This means that Mayon is at a moderate level of unrest. DOST-PHIVOLCS reminds the public that sudden explosions, lava collapses, pyroclastic density currents or PDCs and ashfall can still occur and threaten areas in the upper to middle slopes of Mayon. DOST-PHIVOLCS recommends that entry into the six kilometer-radius Permanent Danger Zone or PDZ and a precautionary seven kilometer-radius Extended Danger Zone or EDZ in the south-southwest to east-northeast sector, stretching from Anoling, Camalig to Sta. Misericordia, Sto. Domingo must be strictly prohibited. People residing close to these danger areas are also advised to observe precautions associated with rockfalls, PDCs and ashfall. Civil aviation authorities must advise pilots to avoid flying close to the volcano's summit as airborne ash and ballistic fragments from sudden explosions and PDCs may pose hazards to aircrafts.
Source : Phivolcs.
Photo : Auteur inconnu