August 09 , 2018. EN . Hawaï : Kilauea , Italy / Sicily : Etna , Indonesia : Anak Krakatau , Ecuador / Galapagos : Sierra Negra .
August 09 , 2018.
Here, the Cauldron has been cleaned, we will be able to resume the volcanic cooking. And, yes, by the way, volcanoes, did they take vacations?
Hawaï , Kilauea :
Tuesday, August 7, 2018, 1:06 PM HST (Tuesday, August 7, 2018, 23:06 UTC)
19°25'16 » N 155°17'13 » W,
Summit Elevation 4091 ft (1247 m)
Current Volcano Alert Level: WARNING
Current Aviation Color Code: ORANGE
Kīlauea Volcano Lower East Rift Zone
Activity and lava output from fissure 8 remains low. The morning overflight crew observed a small active lava lake within the fissure 8 cone, a weak gas plume, and a drained upper lava channel. The surface of the lava lake was about 5-10 m below the spillway entrance. There were a diminishing number of small active ooze outs near the coast on the Kapoho Bay and Ahalanui lobes and the laze plume was greatly diminished. Active lava remains close to the Pohoiki boat ramp but has not advanced significantly toward it.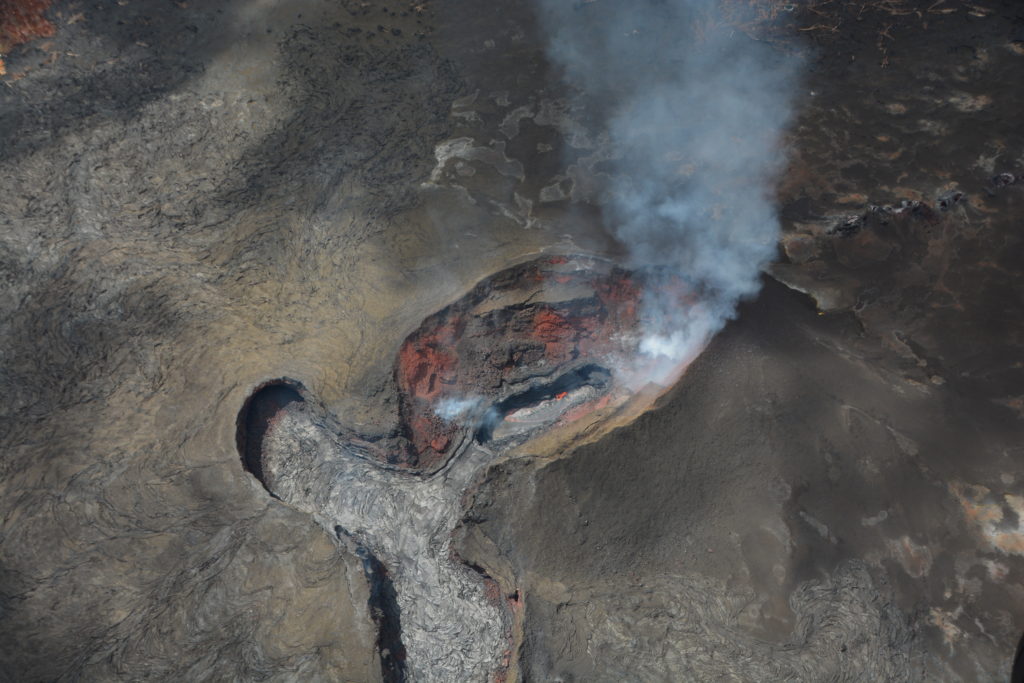 This August 7th Civil Air Patrol photo provides a closer view of the fissure 8 cone and the small pond of lava within the vent. The lava is below the level of the spillway that fed the fissure 8 channel from May 27 to August 4, 2018.
The significance of this change is not yet clear and hazardous conditions remain in the area. HVO field crews and the UAS team will monitor activity throughout the day and overnight.
It is common for eruptions to wax and wane or pause completely. A return to high levels of lava discharge or new outbreaks in the area of active fissures could occur at any time.
Residents should remain informed and heed Hawaii County Civil Defense messages and warnings.
Kīlauea Volcano Middle East Rift Zone
Gas measurements of the Puʻu ʻŌʻō plume taken on Monday and Tuesday morning indicated a reduced SO2 emission rate lower than the measurement last Friday and similar to what has been observed over the past three months. No active lava was observed in the crater on an overflight on August 6th.
Kīlauea Volcano Summit
The volcano's summit remains quiet following the most recent collapse at 11:55 a.m. HST August 2nd. This continues a significant departure from the pattern of seismicity and deformation over the past several months, with very low rates of seismicity continuing today. The deformation at the summit as measured by tiltmeter and GPS instruments has virtually stopped.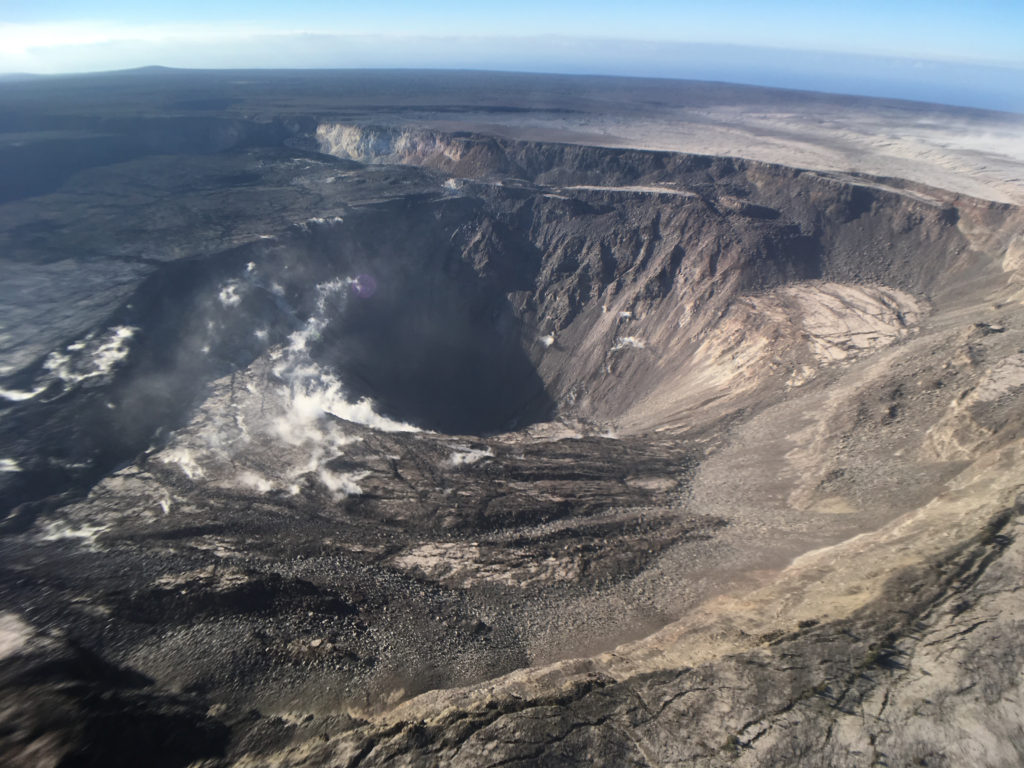 Kīlauea's summit remains quiet following the most recent collapse event on August 2 at 11:55 a.m. HST. This quiet is a significant departure from the pattern of episodic seismicity and continuous deformation over the past several months, with very low rates of seismicity continuing today. Deformation at the summit as measured by tiltmeter and GPS instruments slowed and virtually stopped between August 4 and 5. This view of Halema'uma'u is toward the southeast.
Summit and LERZ changes considered together imply that the rate of magma leaving the summit to feed the Lower East Rift Zone eruption has decreased. How long this condition will persist is unknown. It is possible that outflow will pick up again, resulting in renewed summit area deflation leading to another collapse event and renewed eruption vigor on the LERZ.
The HVO will continue to closely monitor Kīlauea for any sign of change of activity.
The next report will be released tomorrow morning unless significant changes occur.
Source : HVO
Italy / Sicily , Etna :
37.748°N, 14.999°E
Elevation 3295 m
Based on two field inspections and webcam data, INGV reported that during 30 July-5 August activity at Etna was characterized by gas emissions at the summit craters and Strombolian activity. Three vents at the bottom of the Bocca Nuova crater were active, with gas emissions rising from two vents and sporadic Strombolian activity occurring at a third.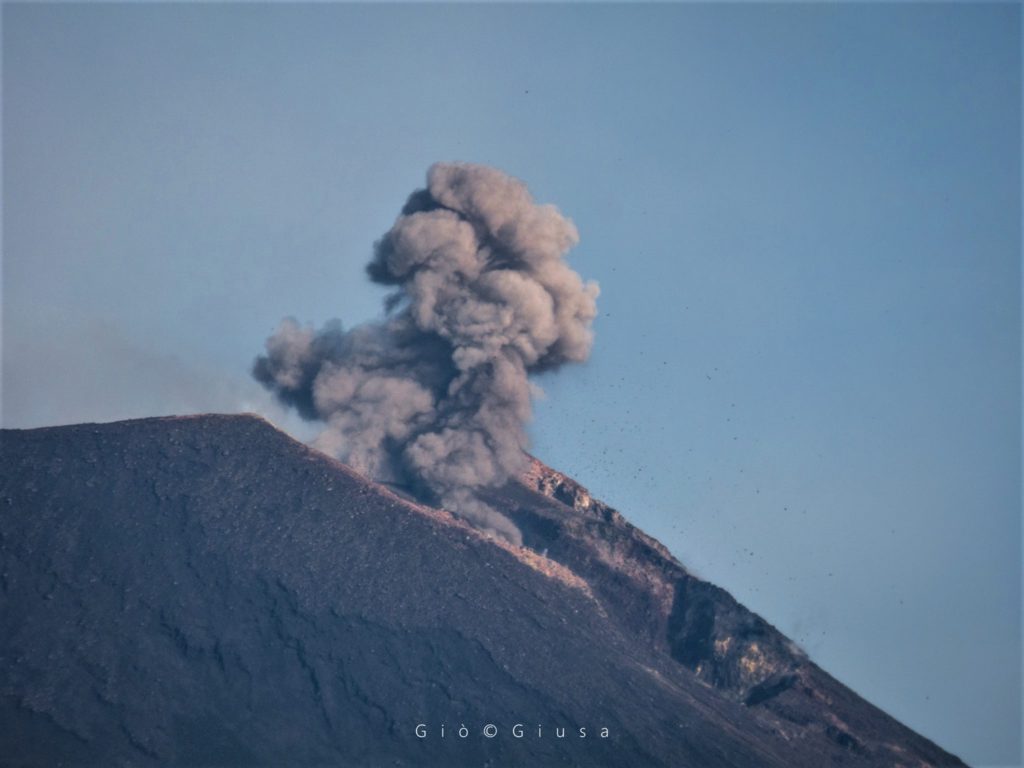 Three vents were also active at the bottom of Northeast Crater (NEC); one produced ash emissions, one steam emissions, and Strombolian explosions at the third ejected incandescent material as high as the crater rim. After several months of quiet conditions, explosive activity resumed at the E crater on the E flank of the New Southeast Crater (NSEC). The activity began at 0608 on 1 August with a brownish-gray ash emission that rose several hundred meters above the summit. The event was followed by more ash emissions and then Strombolian activity in the evening.
Source: GVP , Sezione di Catania – Osservatorio Etneo (INGV).
Photo : Gio Giusa.
Indonesia , Anak Krakatau :
6.102°S, 105.423°E
Elevation 813 m
PVMBG reported that on 2 August multiple events at Anak Krakatau generated ash plumes that rose as high as 300 m above the summit and drifted N. A dense, black ash plume from an event at 1757 rose 200 m and drifted N. During 5-7 August dense gray ash plumes rose 200-600 m above the summit, and summit incandescence was visible at night. The Alert Level remained at 2 (on a scale of 1-4); residents and visitors were warned not to approach the volcano within 1 km of the crater.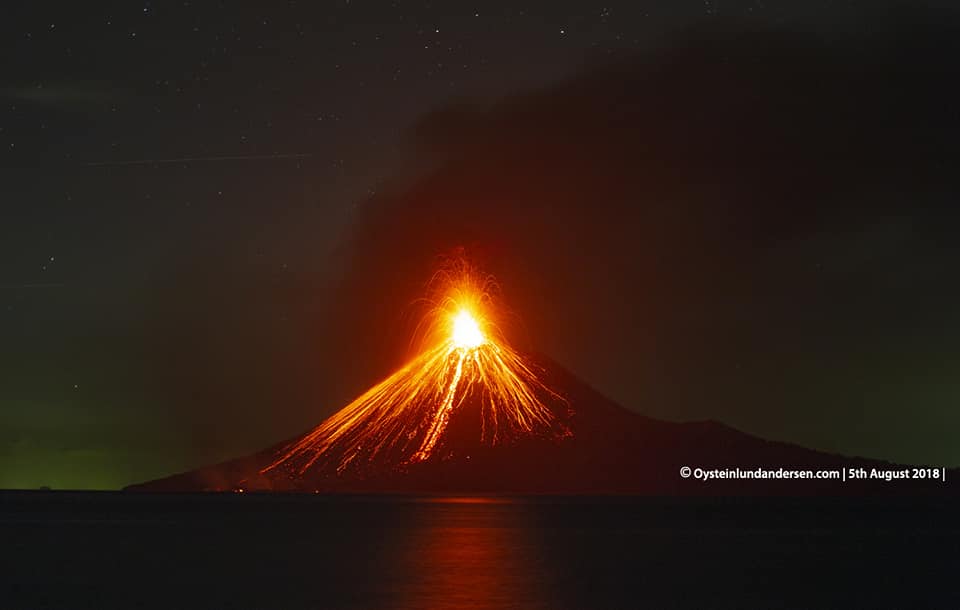 Level of Activity at Level II (WASPADA). G. Krakatau (305 m above sea level) has experienced an increase in volcanic activity since 18 June 2018.
Since yesterday and until this morning, the volcano has been covered with fog. Crater smoke can not be observed. At night, it was observed that there was an incandescent above the peak. The wind is blowing slightly northwest and north.
According to the seismographs of August 8, 2018, it was recorded:
248 earthquakes of eruptions
43 shallow volcanic earthquakes
3 deep volcanic earthquakes
65 Earthquakes of emission.
11 events of harmonic tremor
4 harmonic tremor events
A continuous tremor of maximum amplitude 1 to 15 mm (dominant value 5 mm).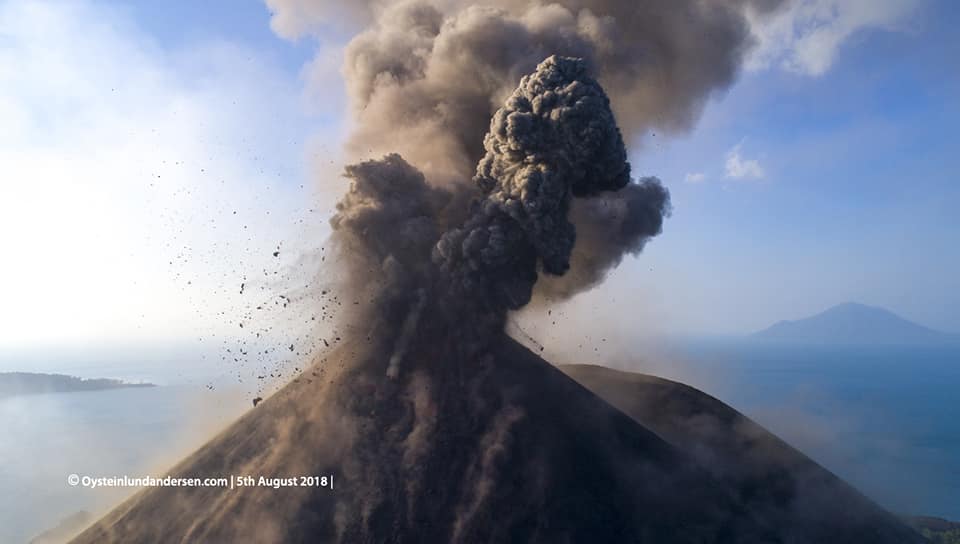 Recommendations:
People / tourists are not allowed to approach the crater within 2 km.
VONA:
The latest VONA code was color-coded ORANGE, published August 2, 2018 at 16:06 WIB, for the eruption recorded with a seismogram of maximum amplitude of 32 mm for a duration of about 19 seconds. The height of the eruption column is about 405 m above sea level or 100 m above the peak. The ash column moves north.
Source : GVP , PVMBG.
Photo : Oystein Lund Andersen . www.oysteinlundandersen.com/
Ecuador / Galapagos , Sierra Negra :
0.83°S, 91.17°W
Elevation 1124 m
IG reported that the eruption at Sierra Negra continued during 1-7 August. Incandescence from active lava flows was visible daily. An increase of tremor began at 2220 on 3 August and lasted two hours, signifying a new pulse of activity on the N flank. Small gas emissions were visible on 4 August, and steam-and-gas emissions were noted on 6 August.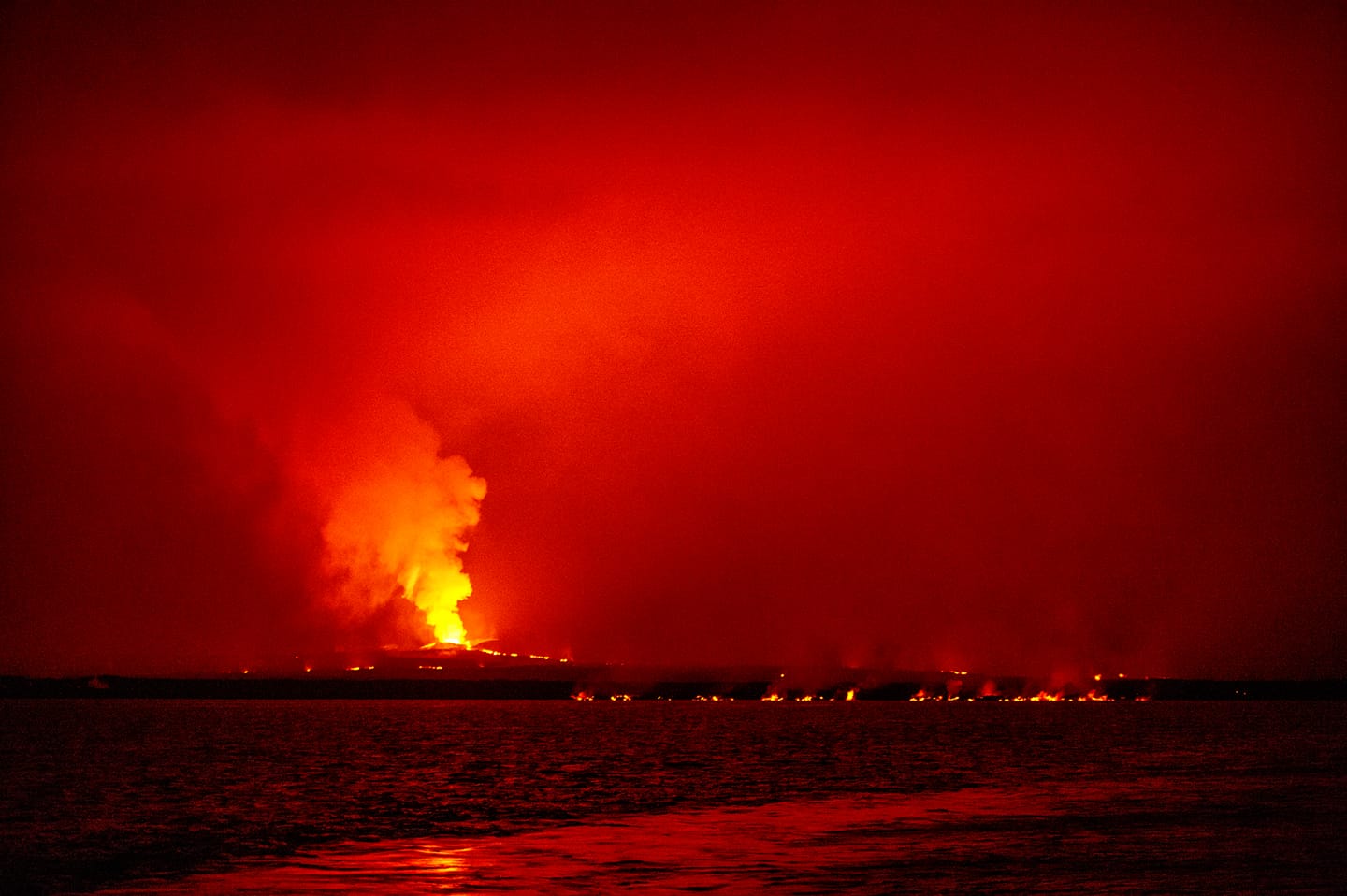 Information Geophysical Institute – EPN
Activity level of the surface: high, Surface trend: no change
Internal activity level: high, Internal trend: no change
Seismicity (events): From 07/08 / 2018,11: 00 until 08/08/2018, 11:00
Volcano Type – Tectonics (VT): 57
Long Period Type (LP): 7
Gas (SO2) Flow (ton / day): 118.0 +/- 65.0. Number of measures validated: 10
During yesterday afternoon, the continuous emission of water vapor and gas at a height of 1800 m above sea level, with west direction was observed. Other monitoring parameters: The largest event was recorded at 13:39 GMT, with a magnitude of 2.3 and a depth of 1 km.
Observations: During the night and early morning, through the camera, an incandescence was observed following lava flows.
Alert level: Orange
Source: GVP , Instituto Geofísico-Escuela Politécnica Nacional (IG)
Photo : Brandon Wu / Facebook.