March 21, 2023. EN. Indonesia : Anak Krakatau , Alaska : Tanaga , Hawaii : Kilauea , Russia / Kuril Islands : Ebeko , Chile : Villarica , Peru : Sabancaya .
March 21 , 2023.
Indonesia , Anak Krakatau :
An eruption of Mount Anak Krakatau occurred on Saturday March 18, 2023 at 2:46 p.m. WIB. The height of the eruptive column was observed at ± 500 m above the summit (± 657 m above sea level). The ash column was white to gray with moderate to thick intensity to the southwest. At the time of writing this report, the eruption was still ongoing.
VOLCANO OBSERVATION NOTICE FOR AVIATION – VONA
Issued: March 18, 2023
Volcano: Anak Krakatau (262000)
Current Aviation Color Code: ORANGE
Previous Aviation Color Code: orange
Source: Anak Krakatau Volcano Observatory
Notice number: 2023KRA037
Volcano location: S 06 deg 06 min 07 sec E 105 deg 25 min 23 sec
Region: Lampung, Indonesia
Summit elevation: 502 FT (157 M)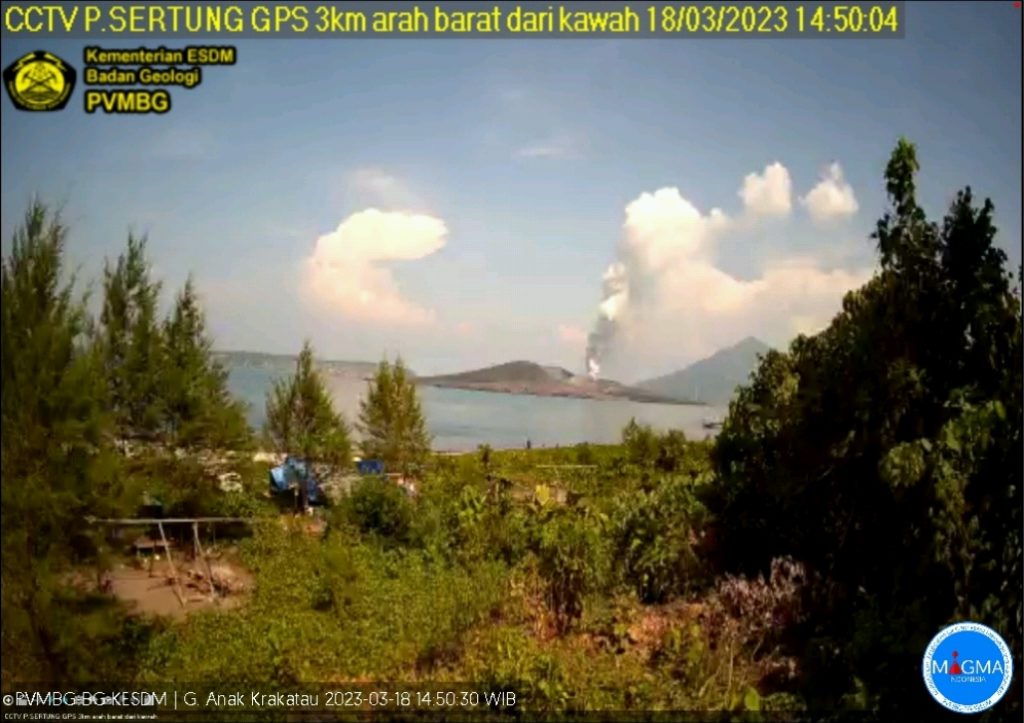 Volcanic Activity Summary:
Eruption with cloud of volcanic ash at 11:46 UTC (6:46 p.m. local).
Height of volcanic clouds:
The best estimate of the ash cloud top is about 1462 FT (457 M) above sea level or 960 FT (300 M) above the summit. May be higher than what can be observed clearly. Source of height data: ground observer.
Other Volcanic Cloud Information:
Ash cloud moving southwest. We observe that the volcanic ash is gray. The intensity of volcanic ash is observed from medium to thick.
Remarks :
Eruption recorded on seismogram with a maximum amplitude of 38 mm and a maximum duration of 53 seconds.
Source : Magma Indonésie.
Alaska , Tanaga :
AVO/USGS Volcanic Activity Notice
Current Volcano Alert Level: ADVISORY
Previous Volcano Alert Level: WATCH
Current Aviation Color Code: YELLOW
Previous Aviation Color Code: ORANGE
Issued: Thursday, March 16, 2023, 10:40 AM AKDT
Source: Alaska Volcano Observatory
Notice Number: 2023/A314
Location: N 51 deg 53 min W 178 deg 8 min
Elevation: 5925 ft (1806 m)
Area: Aleutians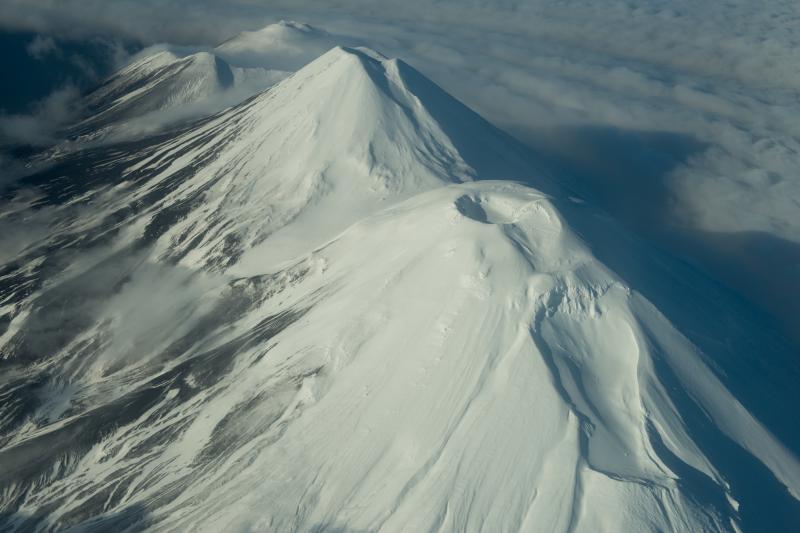 Volcanic Activity Summary:
Earthquake activity near Tanaga Volcano has decreased in both rate and magnitude from the peak of the swarm on March 9 – 11. The significant decline in earthquake activity decreases the potential for an eruption at the volcano. No other signs of unrest have been detected in other monitoring data. AVO is therefore lower the Aviation Color Code to Yellow and the Volcano Alert Level to ADVISORY.
Seismic activity has also declined at Takawangha volcano, which is about 8 km (5 miles) east of Tanaga Volcano on Tanaga Island. The Aviation Color Code/Alert Level has also been lowered to YELLOW/ADVISORY for Takawangha.
AVO continues to monitor the activity closely and seismic analysts are locating events as time permits. Earthquakes are occurring under Tanaga Island at a rate of up to several per minute. The largest event over the past 24 hours was a M3.1 located between Takawangha volcano and Tanaga Volcano.
Tanaga is monitored with a local seismic network, a single local infrasound sensor, regional infrasound and lightning sensors, and satellite imagery.
Remarks:
Tanaga Island lies in the Andreanof Islands approximately 100 km (62 miles) west of the community of Adak and 2025 km (1260 miles) SW of Anchorage. The northern half of the island is home to the Tanaga volcanic complex, comprising three main volcanic edifices. Tanaga Volcano is the tallest of these (1,806 m or 5,925 ft) and lies in the center of the complex. The last reported eruption of Tanaga occurred in 1914 and earlier eruptions were reported in 1763-1770, 1791, and 1829. Reports of these eruptions are vague, but deposits on the flanks of the volcano show that typical eruptions produce blocky lava flows and occasional ash clouds. Eruptions have occurred both from the summit vent and a 1,584 m (5,197 ft)-high satellite vent on the volcano's northeast flank. Immediately west of Tanaga volcano lies Sajaka, a 1,354 m (4,443 ft)-high compound edifice with an older cone to the east that collapsed into the sea within the last few thousand years, and a new cone that has grown in the breach. The new cone is 1,312 m (4,305 ft) high and consists of steeply dipping, interbedded cinders and thin, spatter-fed lava flows. To the east of Tanaga lies Takawangha, which is separated from the other active volcanic vents by a ridge of older rock. Takawangha's 1,449 m (4,754 ft)-high summit is mostly ice-covered, except for four young craters that have erupted ash and lava flows in the last few thousand years. Parts of Takawangha's edifice are hydrothermally altered and may be unstable, and could produce localized debris avalanches. No historical eruptions are known from Sajaka or Takawangha; however, field work shows that recent eruptions have occurred and it is possible that historic eruptions attributed only to Tanaga may instead have come from these other vents.
Source : AVO.
Photos : Clifford, Roger , Plucinski, T. A.
Hawaii , Kilauea :
Monday, March 20, 2023, 8:19 AM HST (Monday, March 20, 2023, 18:19 UTC)
19°25'16 » N 155°17'13 » W,
Summit Elevation 4091 ft (1247 m)
Current Volcano Alert Level: WATCH
Current Aviation Color Code: ORANGE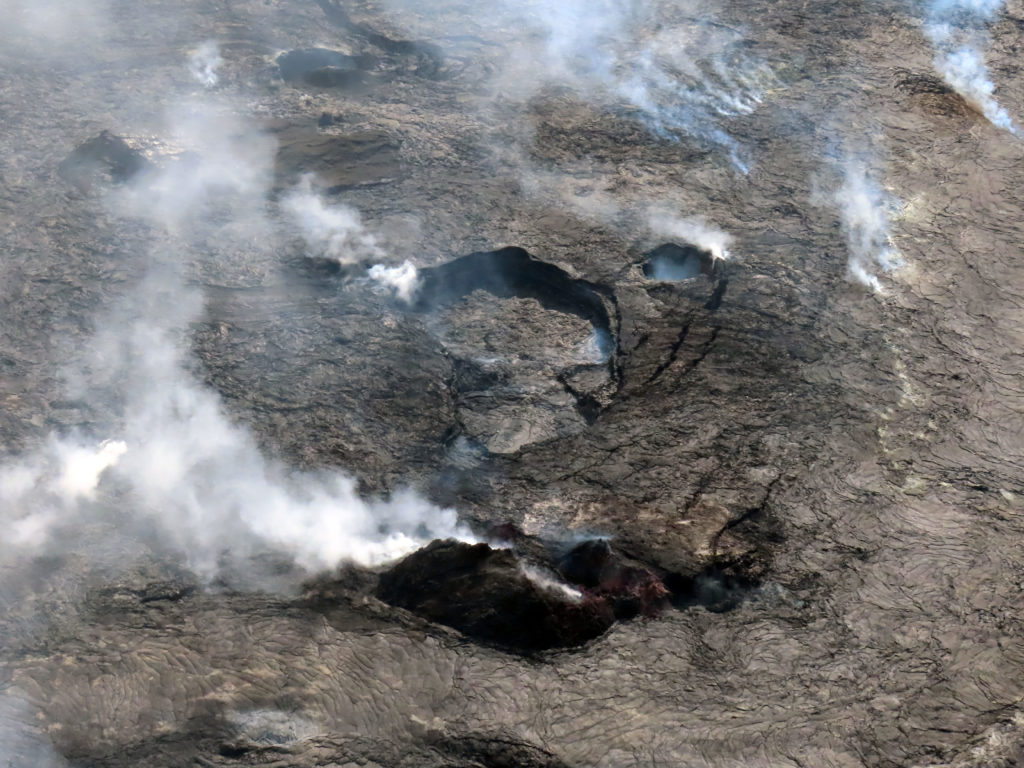 Aerial photo looking east shows the Halema'uma'u western vent complex rising in the foreground. Notice how lava from the eastern end of the lake has flown around the western side and along the western went rampart. Further east is the basin that contained the active western pond and the small southern pool basin. The island that was created within the first hours of the December 2020 eruption can be seen barely sticking out behind the pond basin. It can be picked out by the brown color and lower reflection surface. In the background, the vent area for the more recently active eastern pond can be seen.
Activity Summary:
Kīlauea volcano is not erupting. The summit eruption of Kīlauea volcano, within Halemaʻumaʻu crater, remains paused. Lava is no longer flowing on the crater floor. Resumption of eruptive activity may occur in the near future with little or no warning. No significant changes have been observed along either of the volcano's rift zones. Low rates of ground deformation and modest rates of seismicity continue across the volcano.
Halemaʻumaʻu Lava Lake Observations:
No active lava has been observed over the past 24 hours.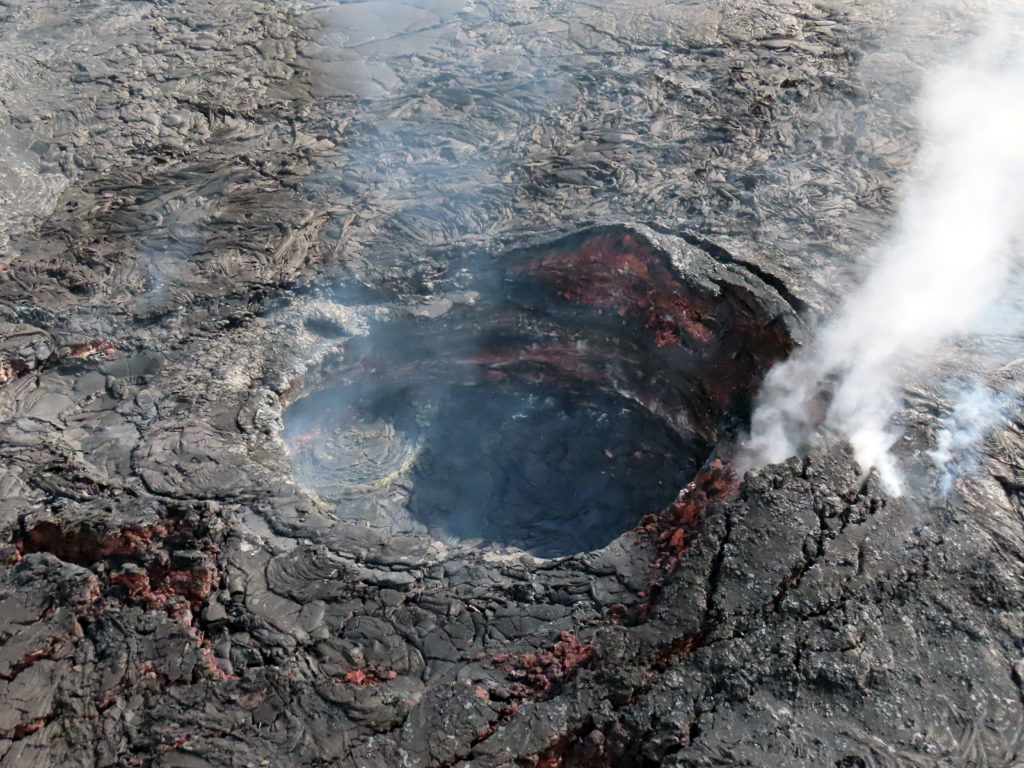 An aerial view looking down into the frozen pool basin south of the western lava lake in Halema'uma'u crater at the summit of Kīlauea. Spatter deposits can be seen all around the pool basin. The circular feature within the pool is the remains of a small, perched pond in the northern part of the pool basin.
Summit Observations:
Uēkahuna tiltmeter is recording a deflationary tilt trend. We are in the "D" portion of a DI event. Seismicity is at background levels. Sulfur dioxide (SO2) measurements have been hampered by southerly winds. The last emission rate of approximately 250 tonnes per day (t/d) was measured on February 28.
Rift Zone Observations:
No unusual activity has been noted along the Rift Zones; steady rates of ground deformation and seismicity continue along both. Measurements from continuous gas monitoring stations downwind of Puʻuʻōʻō, in the middle East Rift Zone, have been below detection limits for SO2, indicating that SO2 emissions from Puʻuʻōʻō are negligible.
Source : HVO.
Photos : USGS/J. Schmith .
Russia / Kurils Islands , Ebeko :
VOLCANO OBSERVATORY NOTICE FOR AVIATION (VONA)
Issued: 20230321/0332Z
Volcano: Ebeko (CAVW #290380)
Current aviation colour code: ORANGE
Previous aviation colour code: orange
Source: KVERT
Notice Number: 2023-33
Volcano Location: N 50 deg 41 min E 156 deg 0 min
Area: Northern Kuriles, Russia
Summit Elevation: 1156 m (3791.68 ft)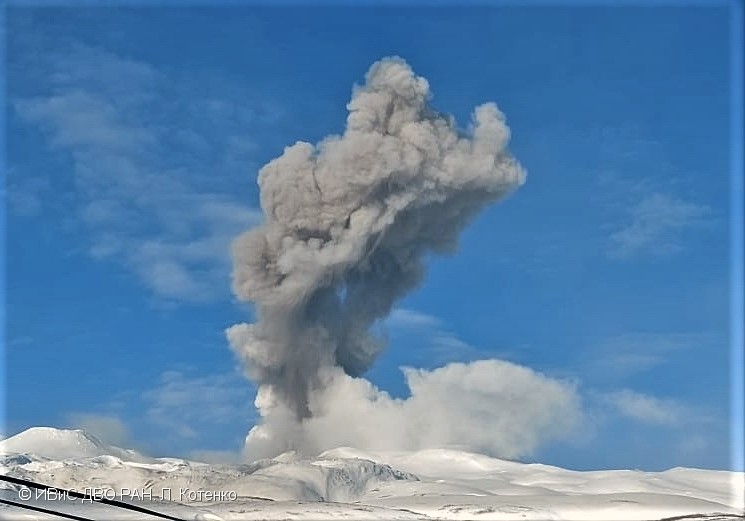 Volcanic Activity Summary:
A moderate explosive activity of the volcano continues. According to visual data by volcanologists from Severo-Kurilsk, an explosion sent ash up to 2.8 km a.s.l., an ash cloud is drifting to the east of the volcano.
A moderate eruptive activity of the volcano continues. Ash explosions up to 6 km (19,700 ft) a.s.l. could occur at any time. Ongoing activity could affect low-flying aircraft and airport of Severo-Kurilsk.
Volcanic cloud height:
2800 m (9184 ft) AMSL Time and method of ash plume/cloud height determination: 20230321/0258Z – Visual data
Other volcanic cloud information:
Distance of ash plume/cloud of the volcano: 5 km (3 mi)
Direction of drift of ash plume/cloud of the volcano: E / azimuth 80 deg
Time and method of ash plume/cloud determination: 20230321/0258Z – Visual data
Source : Kvert.
Photo : L. Kotenko, IVS FEB RAS
Chile , Villarica :
Special Report on Volcanic Activity (REAV), La Araucanía and Los Ríos regions, Villarrica volcano, March 19, 2023, 7:45 p.m. local time (mainland Chile)
The National Geology and Mining Service of Chile (Sernageomin) announces the following PRELIMINARY information, obtained through the monitoring equipment of the National Volcanic Monitoring Network (RNVV), processed and analyzed at the Observatory of Volcanoes of the Southern Andes (Ovdas):
On Sunday March 19, 2023, at 7:21 p.m. local time (22:21 UTC), monitoring stations installed near the Villarrica volcano recorded an earthquake associated with fluid dynamics inside the volcanic system (type LP).
The characteristics of the earthquake, after its analysis, are as follows:
ORIGINAL TIME: 7:21 p.m. local time (22:21 UTC)
REDUCED TRAVEL: 137.7 (cm*cm)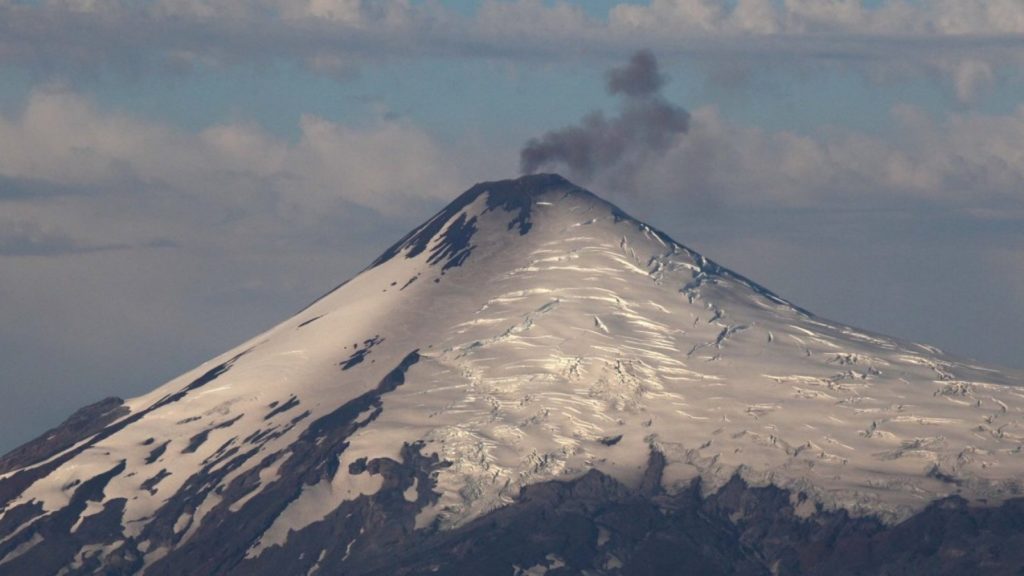 The characteristics of this activity are as follows:
MAXIMUM HEIGHT OF THE COLUMN: 340 meters above the point of emission
DIRECTION OF DISPERSION: Northeast (N-E).
COMMENTS:
It was recorded by the surveillance cameras an emission of particulate matter in relation to the event described. The monitoring parameters remain at the levels observed in recent days.
The volcanic technical alert is maintained at the Yellow level.
Source : Sernageomin.
Photo : 24 horas
Peru , Sabancaya :
Analysis period: from March 13, 2023 to March 19, 2023, Arequipa, March 20, 2023.
Alert level: ORANGE
The Geophysical Institute of Peru (IGP) reports that the eruptive activity of the Sabancaya volcano remains at moderate levels, that is to say with the recording of an average of 31 daily explosions, with columns of ash and of gas up to 2.3 km altitude above the summit of the volcano and their subsequent dispersion. Therefore, for the following days, no significant change is expected in eruptive activity.
The IGP recorded and analyzed the occurrence of 345 earthquakes of volcanic origin, associated with the circulation of magmatic fluids inside the Sabancaya volcano. An average of 31 explosions was recorded daily, in addition to recording Volcano-Tectonic (VT) type events associated with rock fracturing inside the Sabancaya volcano.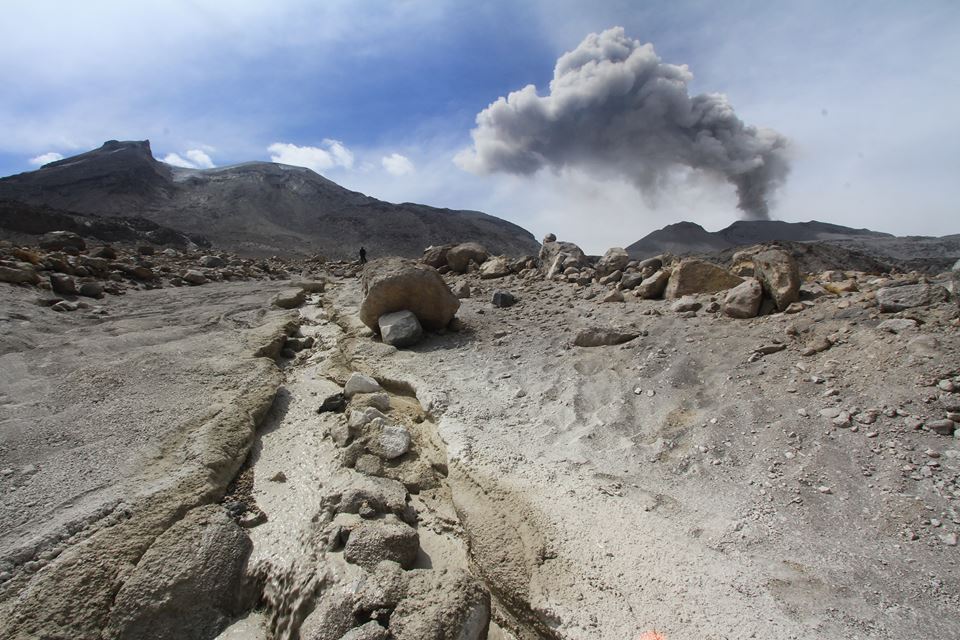 Monitoring the deformation of the volcanic structure using GNSS techniques (processed with fast orbits) does not show any significant anomalies. Visual surveillance identified columns of gas and ash up to 2.3 km above the summit of the volcano, which were dispersed towards the West, South, South-East, South-West sectors. and Northwest Sabancaya. Satellite recordings identified the presence of 4 thermal anomalies, with a maximum value of 5 MW, associated with the presence of a lava body on the surface of the volcano's crater.
RECOMMENDATIONS
• Keep the volcanic alert level orange.
• Do not approach within a radius of less than 12 km from the crater.
Source  : Cenvul
Photo : Zintia Roxana Fernández Licla