November 18, 2022. EN. El Salvador : San Miguel (Chaparrastique) , Italy : Vulcano , Colombia : Puracé / Los Coconucos Volcanic Chain , Japan : Satsuma Iwo-jima , Mexico : Popocatepetl .
November 18 , 2022.
El Salvador , San Miguel ( Chaparrastique) :
Special Report No. 3
WARNING: in the face of light and intermittent explosions and degassing of the San Miguel volcano, it is called upon to be vigilant and not to carry out activities around its central crater.
Broadcast date and time: November 17, 2022, 11:00:00 a.m.
In the surroundings of the San Miguel volcano, slight explosions, gas and water vapor emanations continue to be recorded, with the probability of generating interruptions in the activities taking place near its crater, which is why it is called to BE CAREFUL mainly of the inhabitants of the area of the municipalities of San Jorge, Chinameca, San Rafel Oriente and of the sectors near the volcano in the municipality of San Miguel.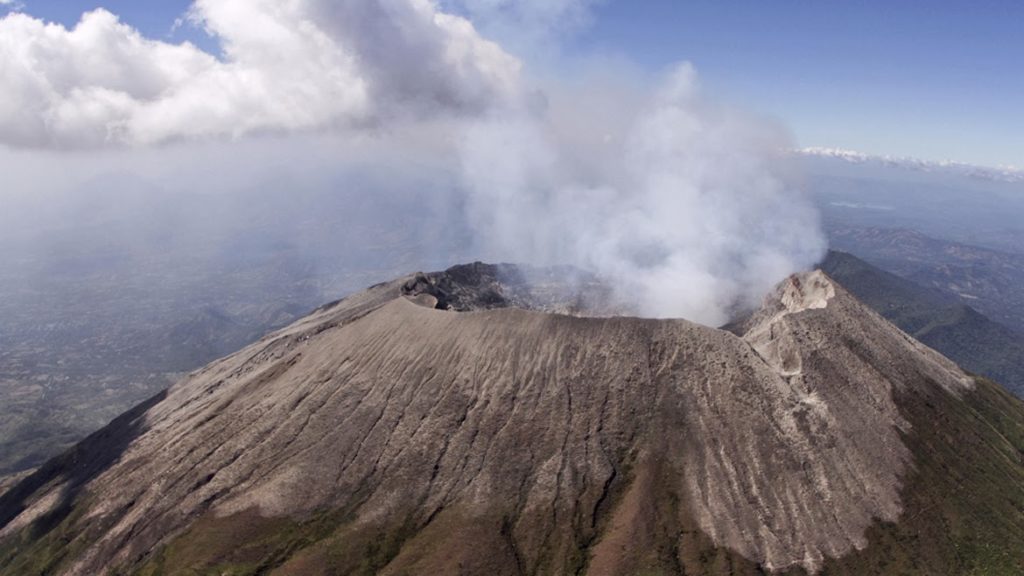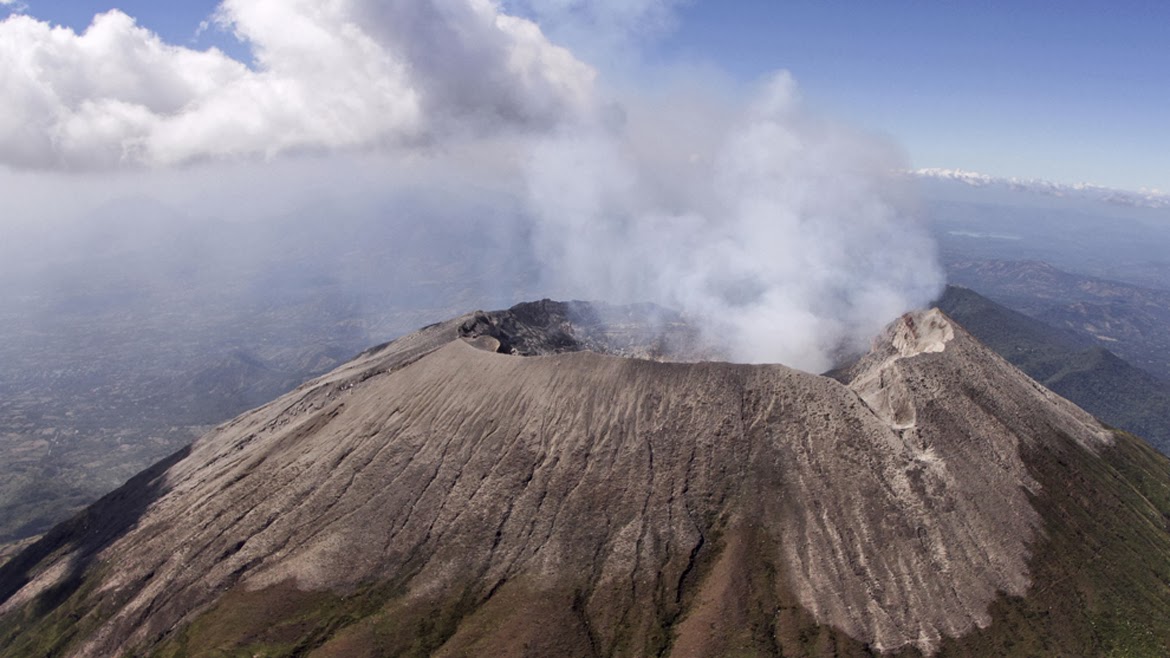 On Tuesday, six small explosions were recorded at 8:15 a.m., 9:26 a.m., 11:55 a.m., 12:39 p.m., 3:20 p.m. and 5:51 p.m. On Wednesday, November 16, nine fumes were recorded, at 8:44 a.m., 9:28 a.m., 10:51 a.m., 12:23 a.m., 1:26 p.m., 2:34 p.m., 3:14 p.m., 5:18 p.m. pm and 7:06 p.m.
During this Thursday morning, our surveillance camera recorded three explosions at 6:29, 8:44. and 9:49 a.m., which generated clouds of gas and ash (in the last two episodes) a few tens of meters high and which dissipated in the following minutes.
The monitoring parameters of the San Miguel volcano are detailed below:
seismicity:
Variations in seismicity recorded by the Volcanic Station of San Miguel (VSM) indicate that currently the count of daily earthquakes retains its typical behavior; no intensification is observed in its internal processes.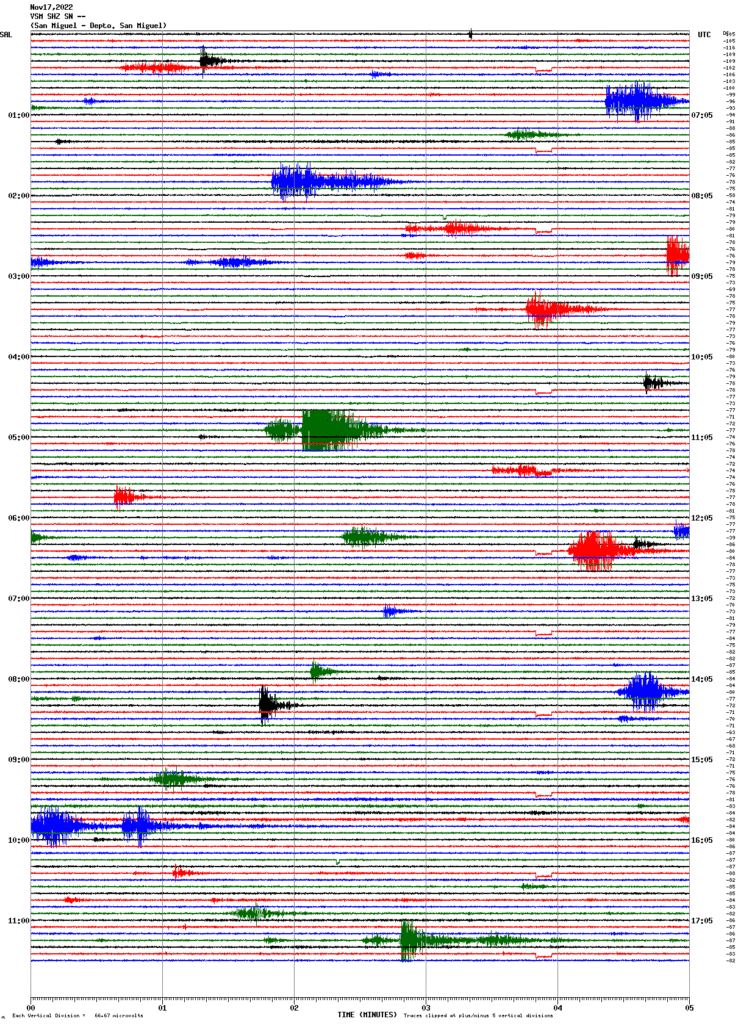 Figure 1. Seismic recording of the VSM station.
Gas :
Gas measurements made in the field with mobile DOAS equipment indicated 150 tons per day of sulfur dioxide; the historical base threshold for normal behavior of the San Miguel volcano is 300 tons per day.
Deformation:
All parameters remain without significant changes, according to the latest soil deformation measurements.
Temperature:
Temperature measurements for the past few days have shown no increase and are below their baseline of 60ºC.
We continuously monitor the seismicity of the San Miguel volcano, from our observatory, in addition to performing gas measurements and taking ash samples in the field to continue analyzing the evolution of its activity.
Source : Marn.
Photo : Marn / Epa
Italy , Vulcano :
WEEKLY BULLETIN, from November 07, 2022 to November 13, 2022 (issue date November 15, 2022)
ACTIVITY STATUS SUMMARY
In the light of the monitoring data, it is highlighted:
1) Temperature of the crater fumaroles: Along the summit rim, the maximum emission temperature has extremely stable values around 372°C.
2) CO2 flux in the crater area: The CO2 flux in the crater area remains at medium-high values.
3) SO2 flux in the crater area: at a moderately medium-high level
4) Geochemistry of fumarolic gases: There are no updates.
5) CO2 fluxes at the base of the La Fossa cone and in the Vulcano Porto area: The CO2 fluxes recorded at the sites of Rimessa, C. Sicilia show stable values, always above background levels. The P4max site displays low values, while values close to the background noise are recorded on the Faraglione site.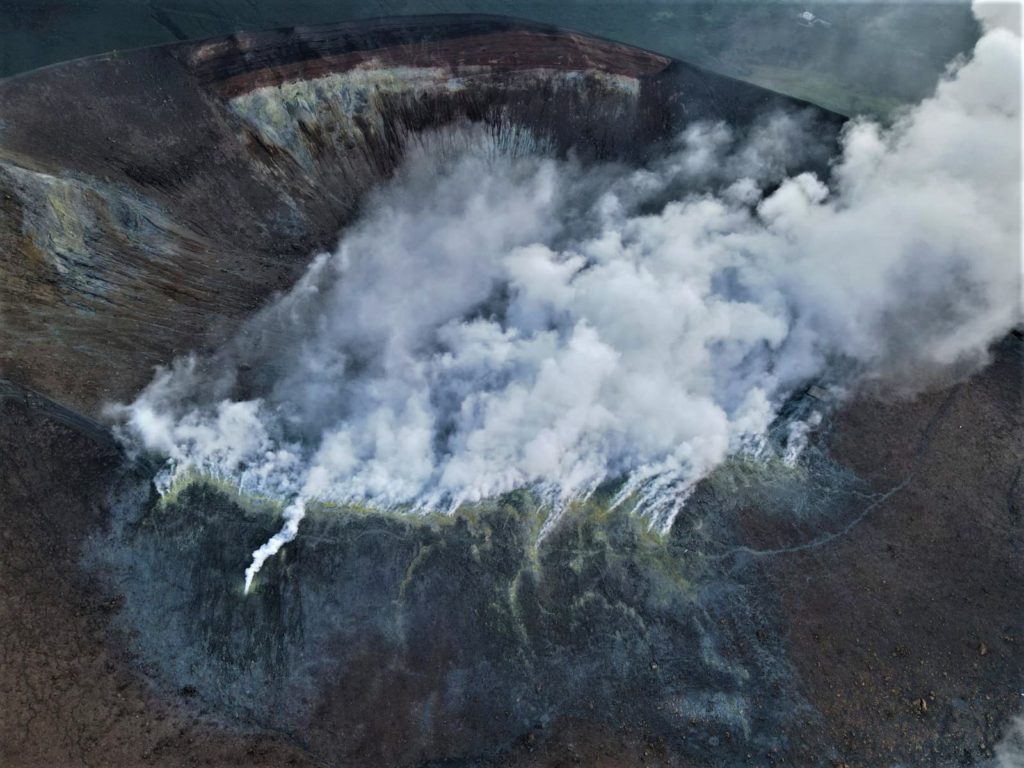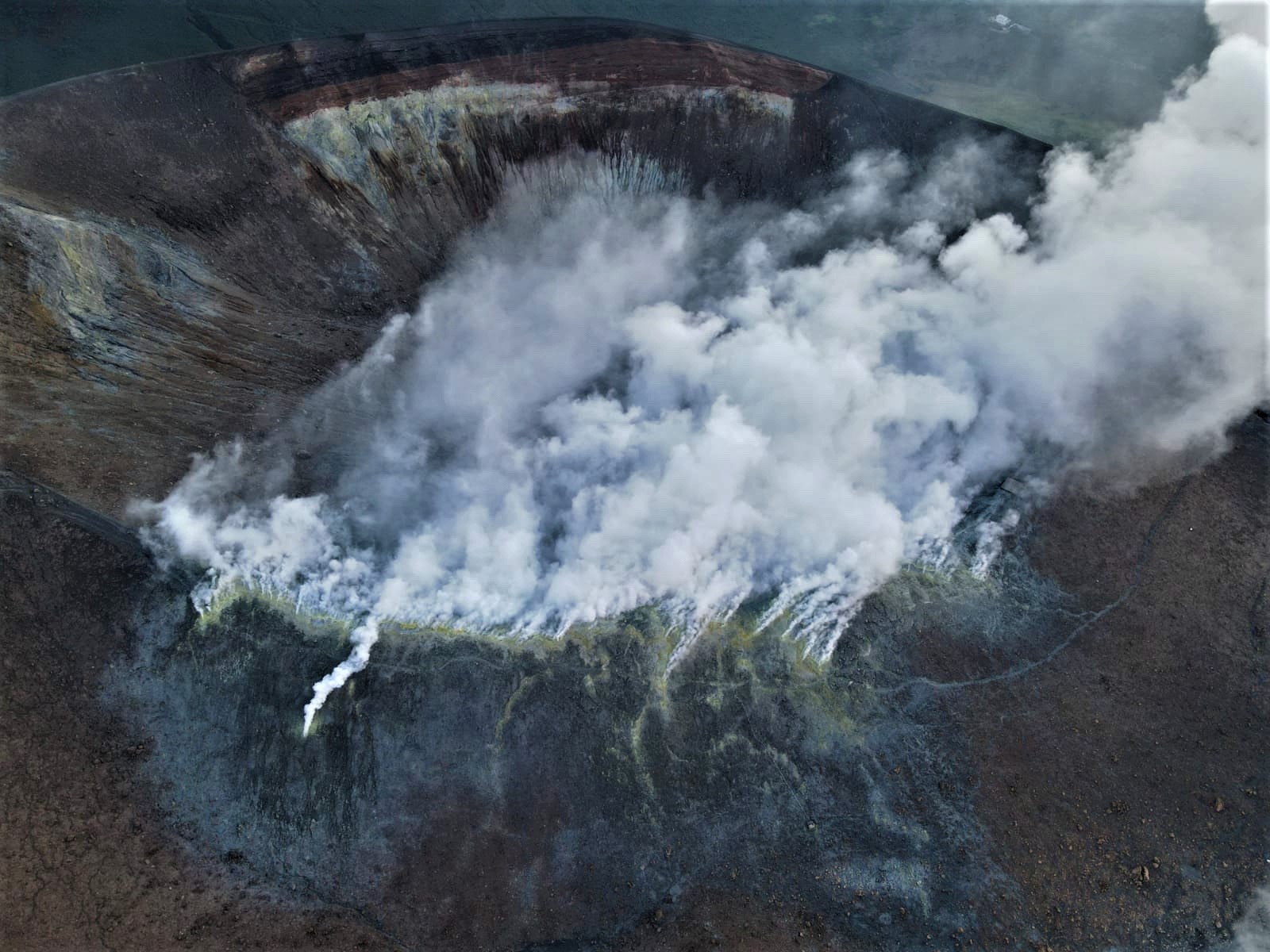 6) Geochemistry of thermal aquifers: Stable but high temperature values ​​and a clear decrease in conductivity values ​​are recorded in the Camping Sicilia well. There are no updates on the level and conductivity values ​​measured in the waters of the Bambara well.
7) Local seismicity: Low occurrence rate of local micro-seismicity.
8) Regional seismicity: No earthquake with Ml>=1.0 was located last week in the Vulcano region.
9) Deformations – GNSS: Data from the GNSS network does not show significant variations
10) Deformations – Inclinometry: The inclination measurements do not show any significant variations
11) Gravimetry: There are no significant variations.
12) Other Comments: Mobile GNSS. The GNSS mobile network acquires and transmits movements in real time at a frequency of 1 Hz. The historical series acquired so far do not show significant variations around the Porto di Levante area.
CRATER FUMEROLES TEMPERATURE:
The fumarolic field has homogeneous emission temperatures along the summit fracture line, confirming a thermal anomaly maintained by a stable vapor flow. The range of hourly temperatures recorded on the edge was slightly affected by recent rain events, but remained between 348 and 372°C.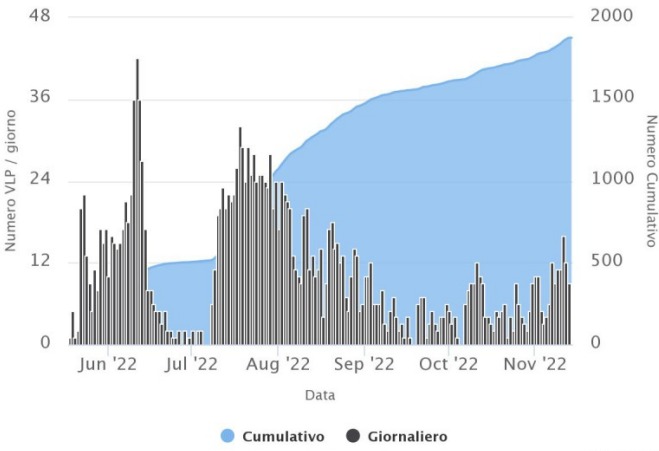 LOCAL SEISMICITY:
During the week in question, the number of micro-shocks with a spectral peak greater than 1 Hz and the rate of occurrence of events of lower frequency (VLP; spectral peak less than 1 Hz), are generally low and on an average comparable to what was observed the previous week. Only a modest increase, which concerned lower frequency events (VLP), was observed in the first days of the week.
Source : INGV.
Read the article : https://www.ct.ingv.it/index.php/monitoraggio-e-sorveglianza/prodotti-del-monitoraggio/bollettini-settimanali-multidisciplinari/709-bollettino-Settimanale-sul-monitoraggio-vulcanico-geochimico-e-sismico-del-vulcano-Vulcano-del-2022-11-15/file
Photos : INGV-Roma1 , INGV.
Colombia , Puracé / Chaine Volcanique los Coconucos :
Puracé Volcano Weekly Activity Bulletin – Los Coconucos Volcanic Range
The activity level of the volcano continues at the yellow Activity Level or (III): changes in the behavior of volcanic activity.
From the analysis and evaluation of the information obtained through the monitoring network of the Puracé volcano – Los Coconucos volcanic chain, during the week of November 8 to 14, 2022, the COLOMBIAN GEOLOGICAL SERVICE – Volcanological and Seismological Observatory of Popayán reports that:
• With regard to the seismic activity recorded, there were no notable variations in terms of the number of events and the energy released. During the week, 718 seismic events were recorded, of which 123 were associated with rock fracturing processes (VT type) and 595 with fluid dynamics in volcanic conduits.
• The geodetic network of GNSS (Global Navigation Satellite System) stations for monitoring ground deformation continues to record a process associated with inflation.
• By monitoring the surface activity with the images obtained during the week through the web cameras Mina, Lavas Rojas, Cerro Sombrero and Curiquinga, it has been highlighted
degassing of the volcanic system, with a white column oriented preferentially to the northwest.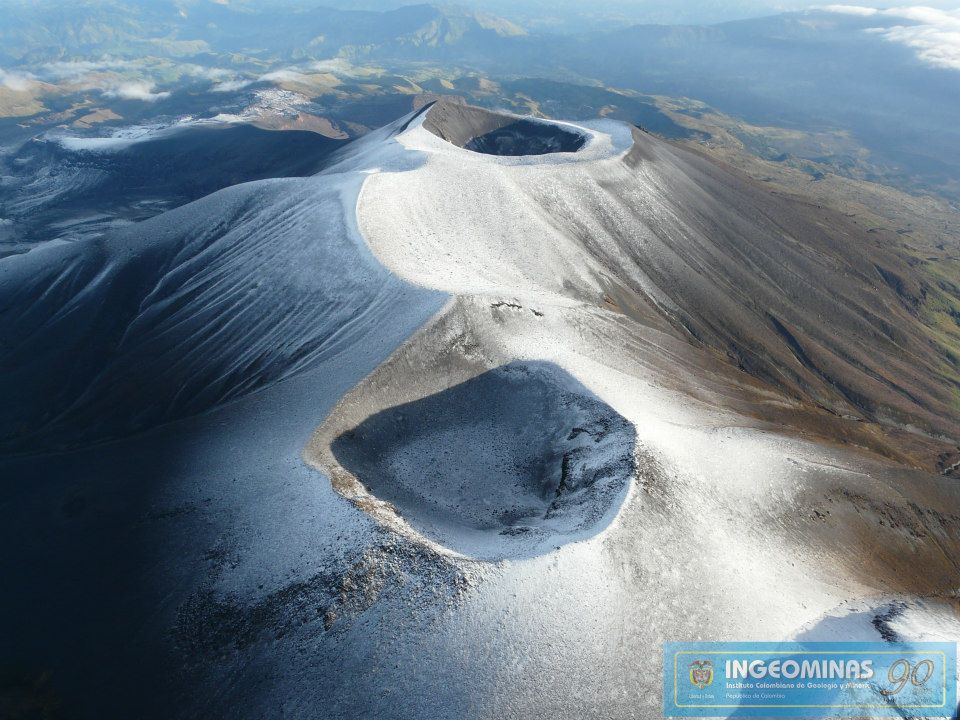 • Concerning the monitoring of volcanic gases, sulfur dioxide (SO2) measurements continue to show changes with a maximum flow of 362 t/day for the week assessed. Other instruments for measuring the concentration of carbon dioxide (CO2) and radon gas (222Rn) in volcanic gases have recorded a considerable increase for the period evaluated within the framework of this active volcanic system.
• Electromagnetic field and infrasound wave monitoring sensors did not record variations associated with changes in volcanic activity.
It is concluded from the above that variations in volcanic activity continue to be recorded, consistent with the behavior expected in a level of activity III (yellow level) which could evolve towards states of greater activity.
Source : SGC
Photo : Ingeominas
Japan , Satsuma Iwo-jima :
JMA reported that minor eruptive activity continued to be recorded at Satsuma Iwo-jima, a subaerial part of Kikai's NW caldera rim, during 7-14 November. White gas-and-steam plumes rose 600 m above the crater rim. Surveillance cameras observed nightly incandescence. The Alert Level remained at 2 (on a 5-level scale), and residents were warned to stay 500 m away from the crater.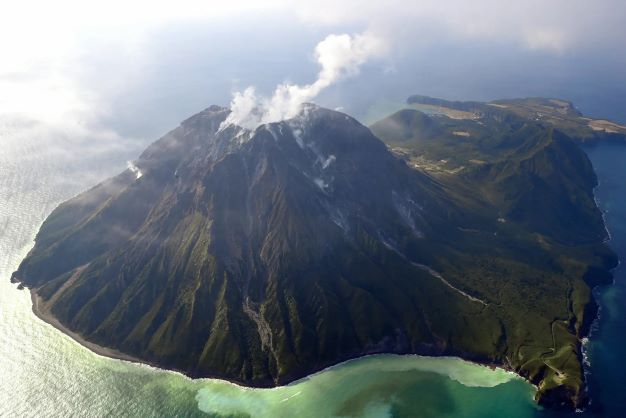 Kikai is a mostly submerged, 19-km-wide caldera near the northern end of the Ryukyu Islands south of Kyushu. It was the source of one of the world's largest Holocene eruptions about 6,300 years ago when rhyolitic pyroclastic flows traveled across the sea for a total distance of 100 km to southern Kyushu, and ashfall reached the northern Japanese island of Hokkaido. The eruption devastated southern and central Kyushu, which remained uninhabited for several centuries. Post-caldera eruptions formed Iodake lava dome and Inamuradake scoria cone, as well as submarine lava domes.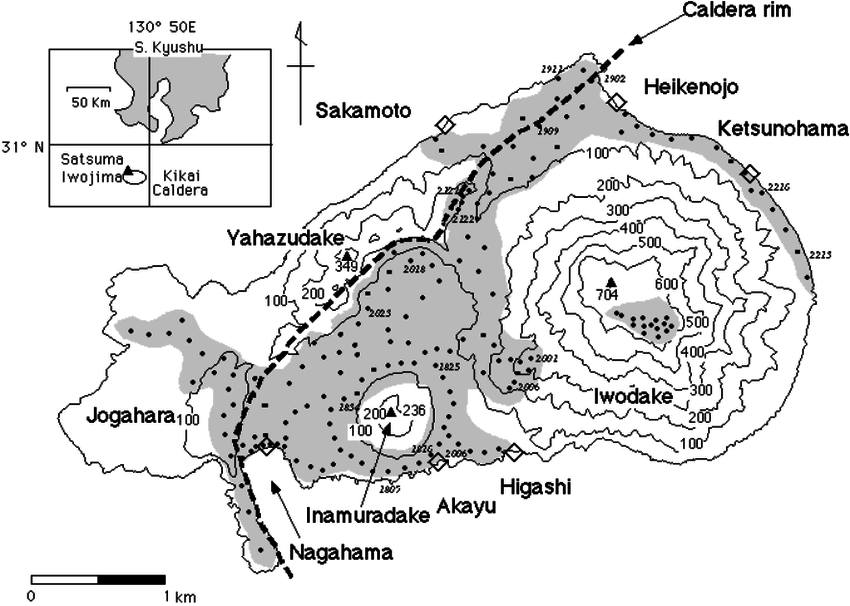 Historical eruptions have occurred at or near Satsuma-Iojima (also known as Tokara-Iojima), a small 3 x 6 km island forming part of the NW caldera rim. Showa-Iojima lava dome (also known as Iojima-Shinto), a small island 2 km E of Tokara-Iojima, was formed during submarine eruptions in 1934 and 1935. Mild-to-moderate explosive eruptions have occurred during the past few decades from Iodake, a rhyolitic lava dome at the eastern end of Tokara-Iojima.
Source: Japan Meteorological Agency (JMA), GVP.
Photos : The Asahi Shimbun , Hiroshi Shinohara.
Mexico , Popocatepetl :
November 17, 11:00 a.m. (November 17, 5:00 p.m. GMT)
In the last 24 hours, according to the monitoring systems of the Popocatépetl volcano, 106 exhalations and 96 minutes in total of low amplitude exhalation sequences have been detected, all accompanied by water vapor, volcanic gases and, at times, light amounts of ash. ; without having an ash fall report at the time of this report.
In addition, 104 minutes of tremors were recorded, including 28 minutes of harmonic type, a volcano-tectonic earthquake that occurred yesterday at 11:28 p.m. of magnitude 1.4, two minor explosions recorded yesterday at 11:02 p.m. and today at 2:44 a.m. ( local hour ).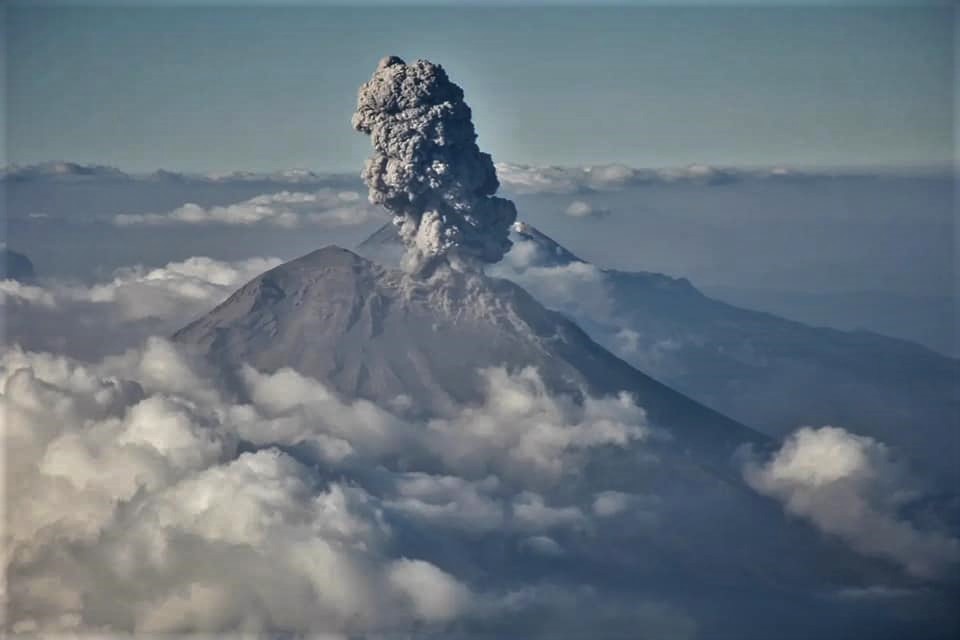 At the time of this report, there is an emission of water vapor and gas which is directed towards the North-East (NE).
CENAPRED insistently reiterates the recommendation not to climb towards the crater of the volcano whenever there is the possibility of explosions, as has been seen on several occasions in the past, involving the emission of incandescent fragments and in in case of heavy rains, to move away from the bottom of the ravines because of the danger of mudslides and debris.
The Popocatépetl volcano volcanic alert traffic light is in YELLOW PHASE 2.
Source: Cenapred.
Photo : Roberto C. Lopez