June 21, 2022. EN. Philippines : Bulusan , Peru : Sabancaya , Indonesia : Ibu , Hawaii : Kilauea , Guatemala : Santiaguito .
June 21 , 2022.
Philippines , Bulusan :
This is a notice of increase in seismic activity at Bulusan Volcano. Since 5:00 A.M. today until as of this release, a total of sixty-five (65) volcanic earthquakes including one (1) low-frequency volcanic earthquake have been recorded by the Bulusan Volcano Network. Most were weak and shallow events, but may indicate that a phreatic eruption could possibly occur within the next few hours to next few days.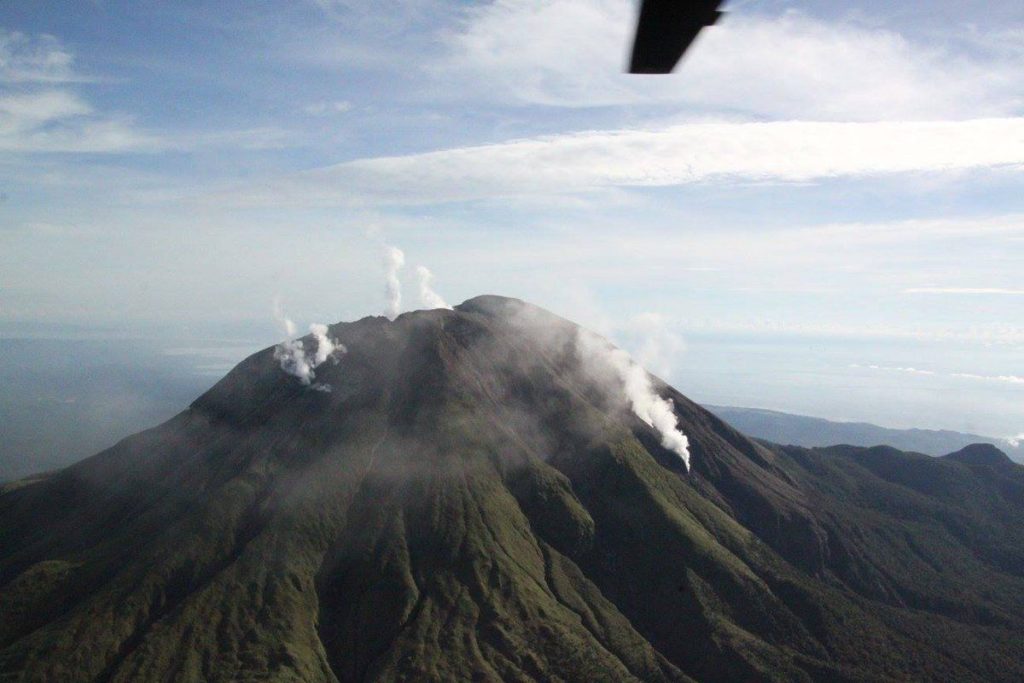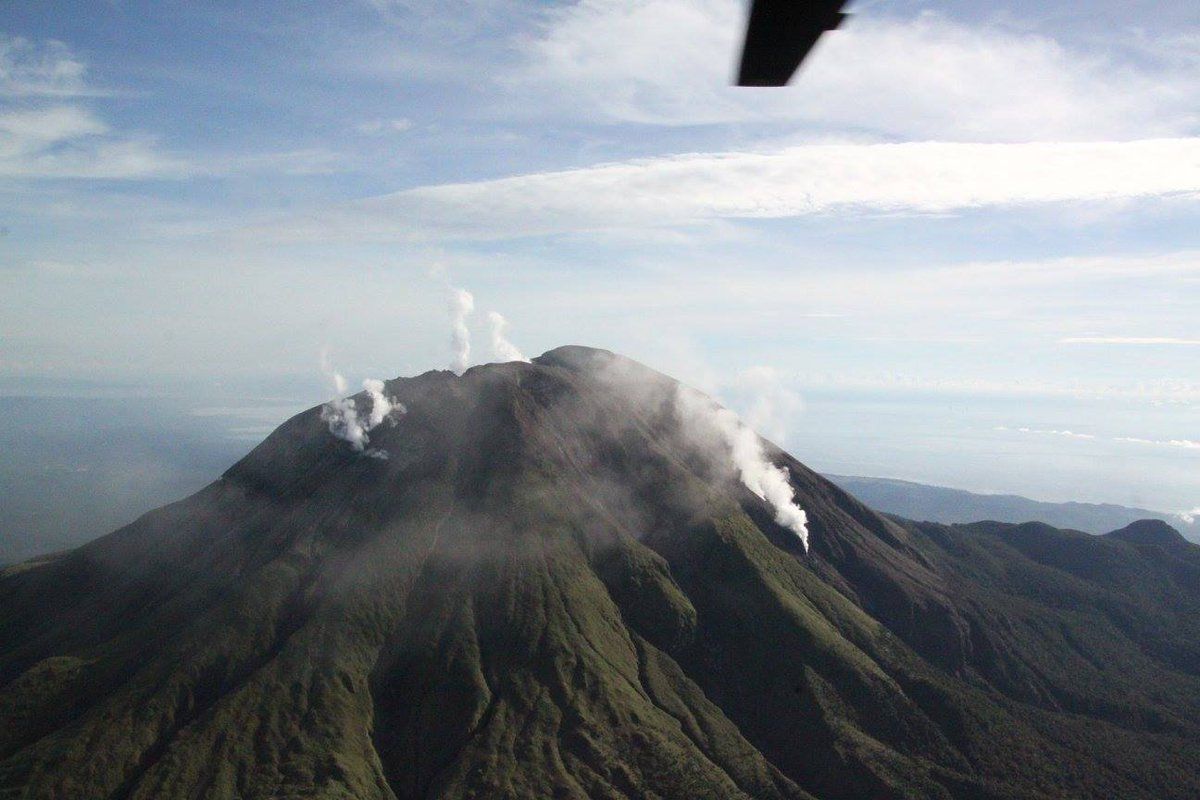 The public is reminded that Alert Level 1 status prevails over Bulusan Volcano, which means that it is currently in an abnormal condition. Local government units and the public are reminded that entry into the 4-kilometer radius Permanent Danger Zone (PDZ) must be strictly prohibited and that vigilance in the 2-kilometer Extended Danger Zone (EDZ) on the southeast sector must be exercised due to the increased possibilities of sudden and hazardous phreatic eruptions. Civil aviation authorities must also advise pilots to avoid flying close to the volcano's summit as ash from any sudden phreatic eruption can be hazardous to aircraft. Furthermore, people living within valleys and along river/stream channels especially on the southeast, southwest and northwest sector of the edifice should be vigilant against sediment-laden stream flows and lahars in the event of heavy and prolonged rainfall should phreatic eruption occur.
DOST-PHIVOLCS is closely monitoring Bulusan Volcano's condition and any new development will be communicated to all concerned stakeholders.
Source et photo : Phivolcs.
Peru , Sabancaya :
Analysis period: from June 13, 2022 to June 19, 2022, Arequipa, June 20, 2022.
Alert level: ORANGE
The Geophysical Institute of Peru (IGP) reports that the eruptive activity of the Sabancaya volcano remains at moderate levels, that is to say with the recording of an average of 17 daily explosions, with columns of ash and of gas up to 2.0 km altitude above the summit of the volcano and their subsequent dispersion. Therefore, for the following days, no significant change is expected in eruptive activity.
The IGP recorded and analyzed the occurrence of 271 earthquakes of volcanic origin, associated with the circulation of magmatic fluids inside the Sabancaya volcano. An average of 17 explosions was recorded daily, in addition to recording Volcano-Tectonic (VT) type events associated with rock fracturing inside the Sabancaya volcano.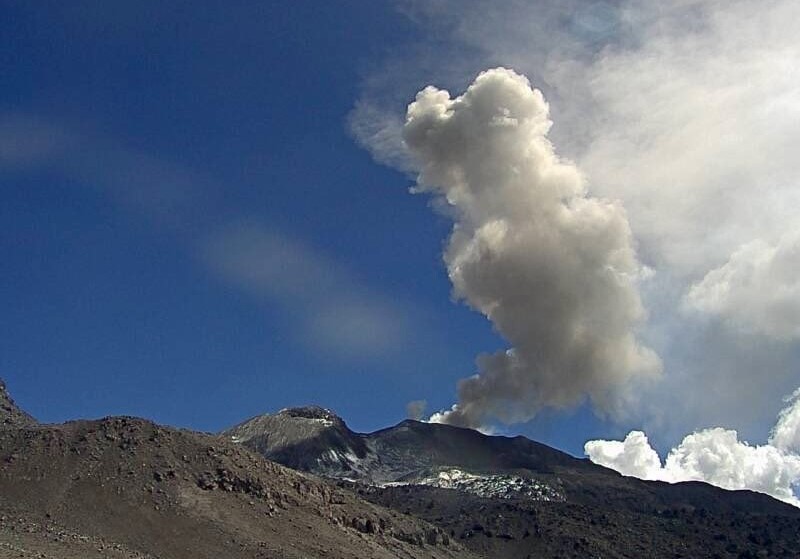 Monitoring the deformation of the volcanic structure using GNSS techniques (processed with fast orbits) does not show any significant anomalies. However, in general, an inflation process has been observed in the northern sector (surroundings of the Hualca Hualca volcano). Visual surveillance identified columns of gas and ash up to 2.0 km above the summit of the volcano, which were scattered towards the southeast, east and northeast sectors of Sabancaya. Satellite recordings have identified the presence of 3 thermal anomalies, with a maximum value of 21 MW, associated with the presence of a lava body on the surface of the volcano's crater.
RECOMMENDATIONS
• Keep the volcanic alert level orange.
• Do not approach within a radius of less than 12 km from the crater.
Source : Cenvul
Photo : Ingemmet.
Indonesia , Ibu :
VOLCANO OBSERVATORY NOTICE FOR AVIATION – VONA
Issued : June 20 , 2022
Volcano : Ibu (268030)
Current Aviation Colour Code : ORANGE
Previous Aviation Colour Code : orange
Source : Ibu Volcano Observatory
Notice Number : 2022IBU40
Volcano Location : N 01 deg 29 min 17 sec E 127 deg 37 min 48 sec
Area : North Maluku, Indonesia
Summit Elevation : 4240 FT (1325 M)
Volcanic Activity Summary :
Eruption with volcanic ash cloud at 09h24 UTC (18h24 local).
Volcanic Cloud Height :
Best estimate of ash-cloud top is around 7440 FT (2325 M) above sea level, may be higher than what can be observed clearly. Source of height data: ground observer.
Other Volcanic Cloud Information :
Ash-cloud moving to west.
Remarks :
Eruption and ash emission is continuing.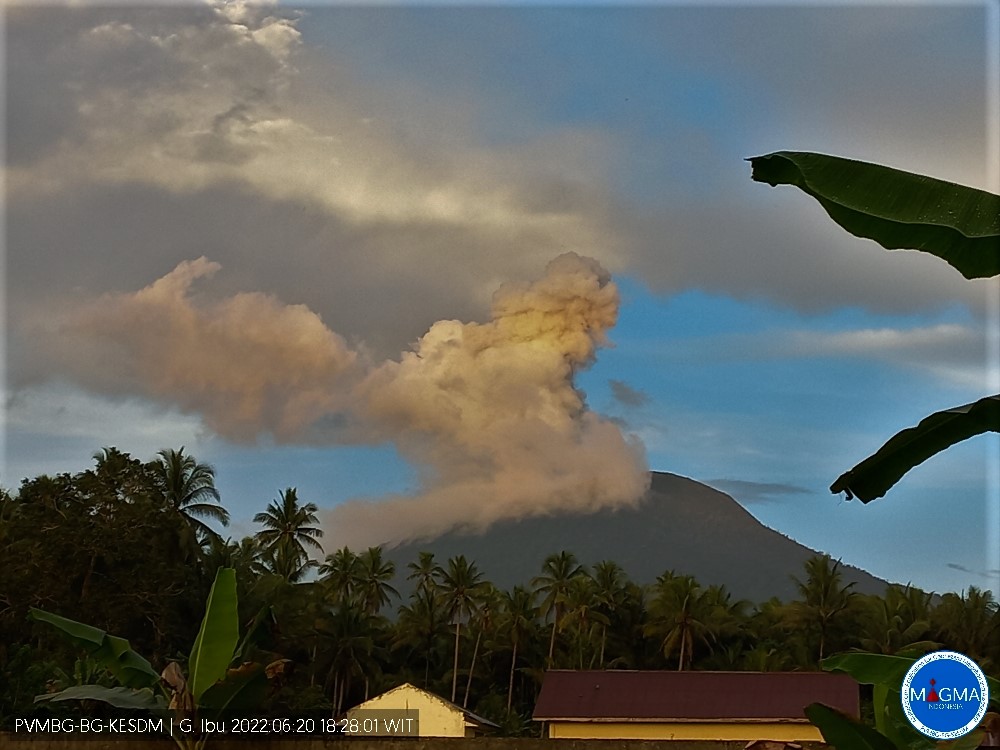 Mount Ibu erupted on Monday, June 20, 2022 at 6:24 p.m. WIT with an ash column height observed at ± 1000 m above the summit (± 2325 m above sea level). The ash column is observed to be gray with a thick intensity, oriented towards the West. This eruption was recorded on a seismograph with a maximum amplitude of 26 mm and a duration of 75 seconds.
Recommendation
Communities around Mount Ibu and visitors/tourists are advised not to travel within a radius of 2.0 km, with a sectoral expansion of 3.5 km to the opening of the crater in the northern part of the active crater of Mount Ibu.
In the event of ash rain, people who are active outside the home are advised to use nose, mouth (mask) and eye (goggles) protection.
Source : Magma Indonésie.
Hawaii , Kilauea :
19°25'16 » N 155°17'13 » W,
Summit Elevation 4091 ft (1247 m)
Current Volcano Alert Level: WATCH
Current Aviation Color Code: ORANGE
Activity Summary:
The summit eruption of Kīlauea Volcano, within Halemaʻumaʻu crater, continued over the past 24 hours. All recent lava activity has been confined to the crater, and current data indicate that this scenario is likely to continue. No significant changes have been noted at the summit or in the East Rift Zone.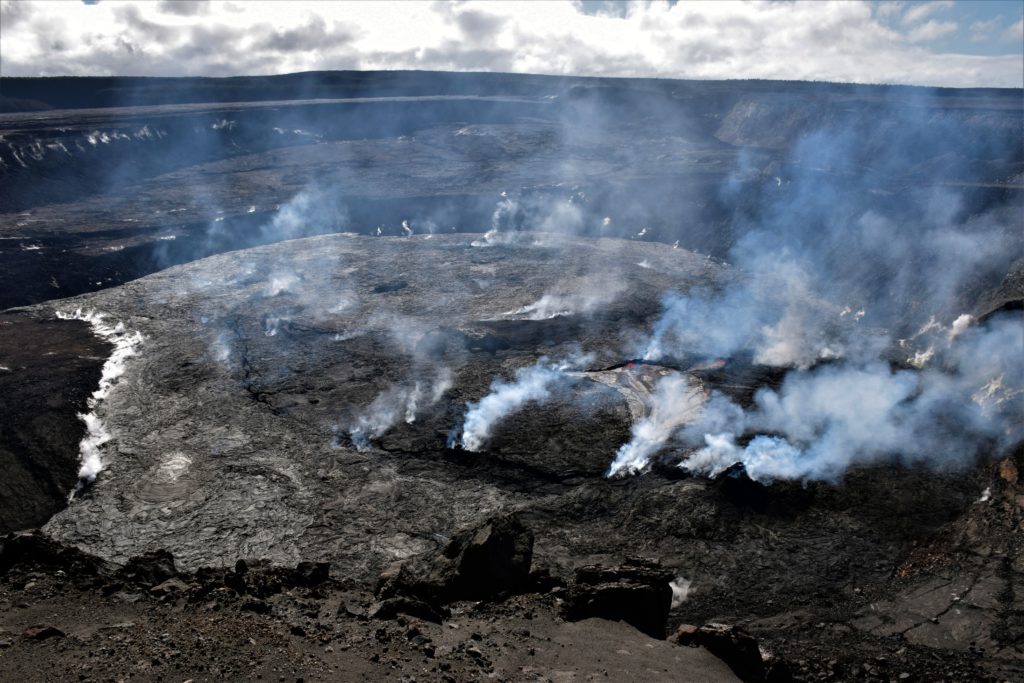 Halemaʻumaʻu crater Lava Lake Observations:
Eruption of lava from the Halemaʻumaʻu crater western vent into the active lava lake and ooze-outs onto the crater floor have continued over the past 24 hours. A deflationary event that started around 12 PM on June 18, 2022 continues with a further approximately 1 microradians of deflation, with the lava lake level dropping by another 2 meters (6 feet) over the past 24 hours. Lava ooze-out activity has continued along the northern and southern edges of the crater floor. Overflight measurements on June 17, 2022 indicated that the crater floor had seen a total rise of about 120 meters (394 feet) .
Summit Observations:
Summit tiltmeters recorded deflation over the past 24 hours. A sulfur dioxide (SO2) emission rate of approximately 750 tonnes per day (t/d) was measured on June 16, 2022.
Source : HVO
Photo : USGS/ L. DeSmither , 11 mai 2022.
Guatemala , Santiaguito :
Type of activity: Peléen
Morphology: Complex of dacitic domes
Geographical location: 14°44' 33 ̋ Latitude N; 91°34'13 ̋ Longitude W.
Altitude: 2,500 meters.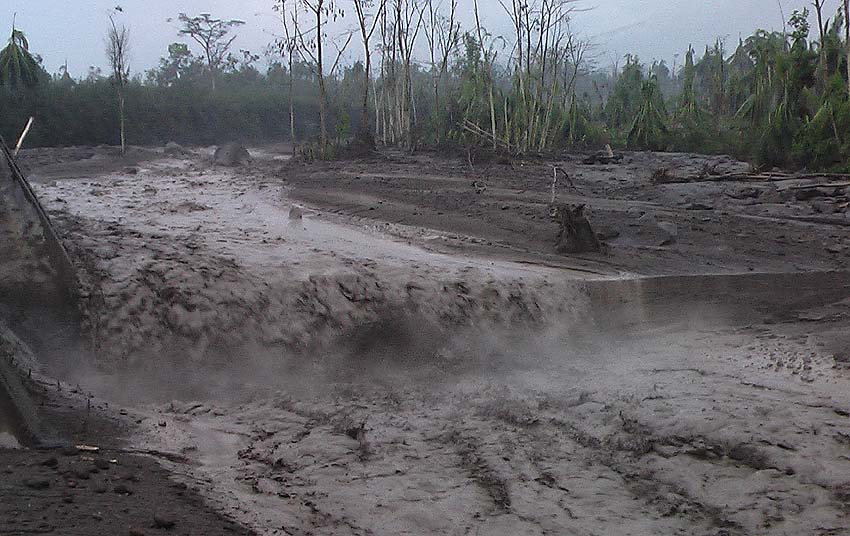 LAHAR IN THE SAN ISIDRO RIVER, TRIBUTARY TO THE TAMBOR RIVER
Precipitation on the Santa María-Santiaguito volcanic complex is currently generating the descent of lahars in the course of the San Isidro River, a tributary of the Tambor River to the south-southwest of the volcano. This lahar can carry a pasty mixture of water which can be at a high temperature due to the high activity that the volcano has had on this flank, blocks of rock up to 3 meters in diameter and finer sediments, as well only logs and tree branches. The lahar on its way produces vibrations in the ground which are recorded in the seismic stations close to the bed of the river, in this case the STG4.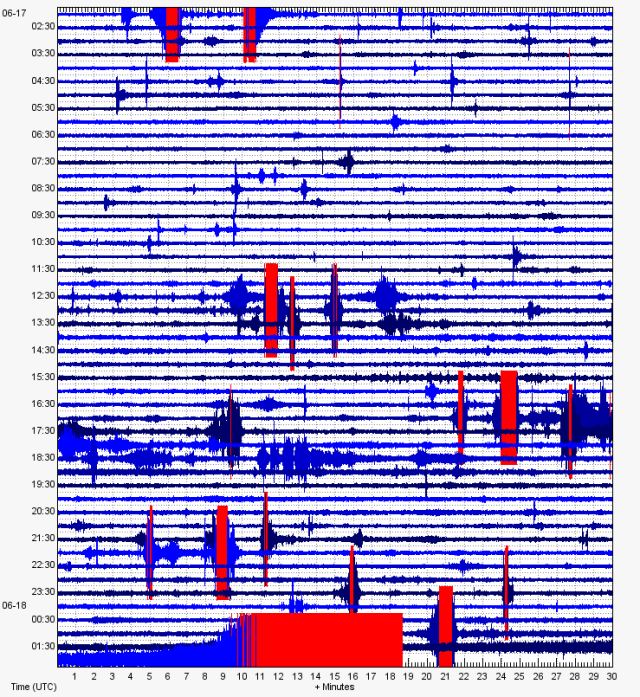 If these rainy conditions persist in the region, the possibility of lahars descending into one of the other ravines of this volcano is not excluded.
INSIVUMEH maintains visual and instrumental monitoring of volcanic activity through its field observers, seismic stations and web cameras.
Source : Insivumeh.
Photos : Caroline Sarrazin , Insivumeh .