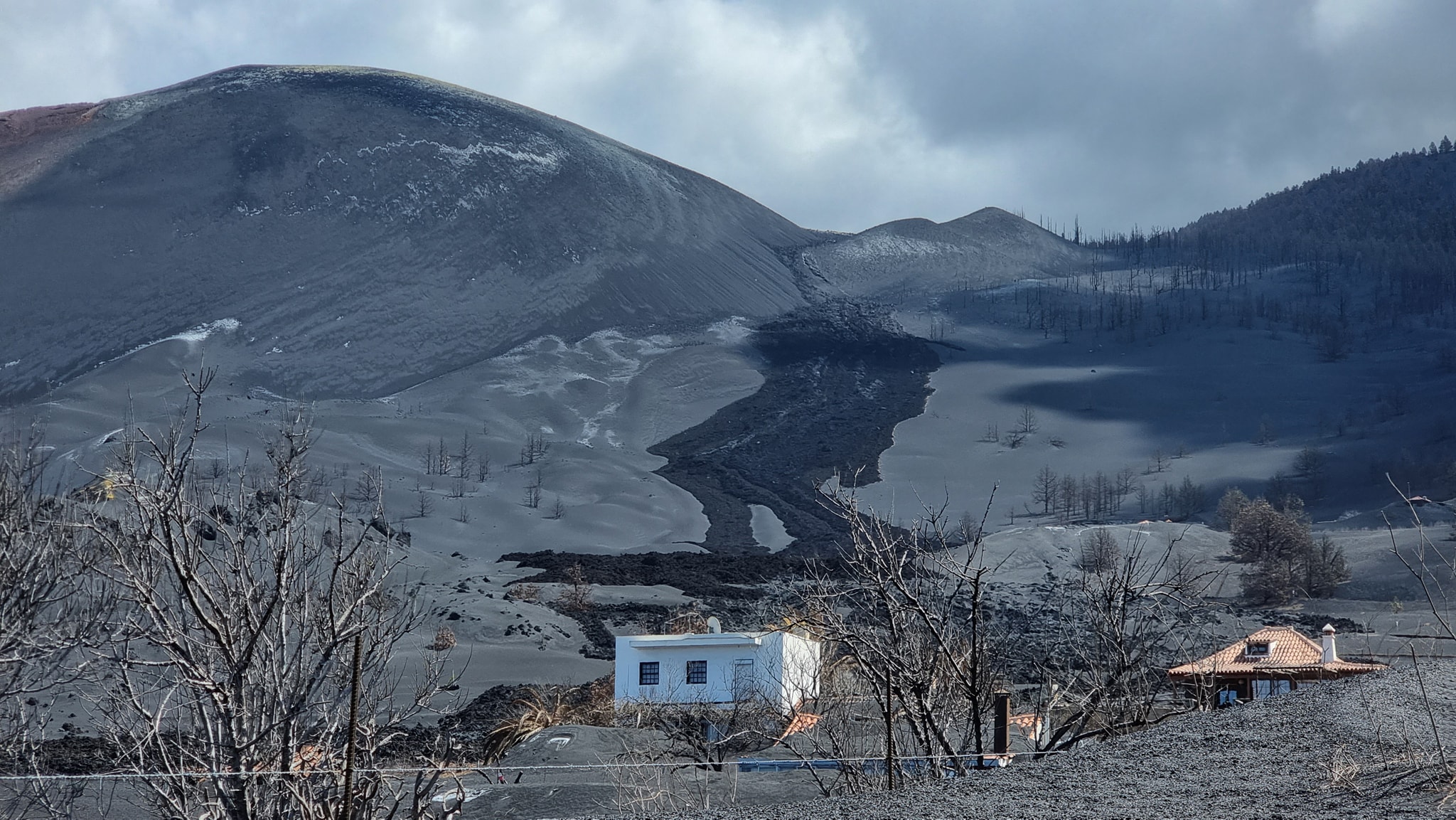 25 Mars 2022.
Canary Islands / La Palma , Cumbre Vieja :
As of 7:01 p.m. on March 24, 2022, the Canaria seismic sensor network, operated by INVOLCAN, records a swarm of long-period type seismic events on the Cumbre Vieja volcano. So far, more than 60 small amplitude events located at depths of about 10-13 km have been recorded. These long-period seismic events do not reflect a process of magmatic intrusion but a release of hydrothermal fluids caused by the cooling of the magmatic reservoir.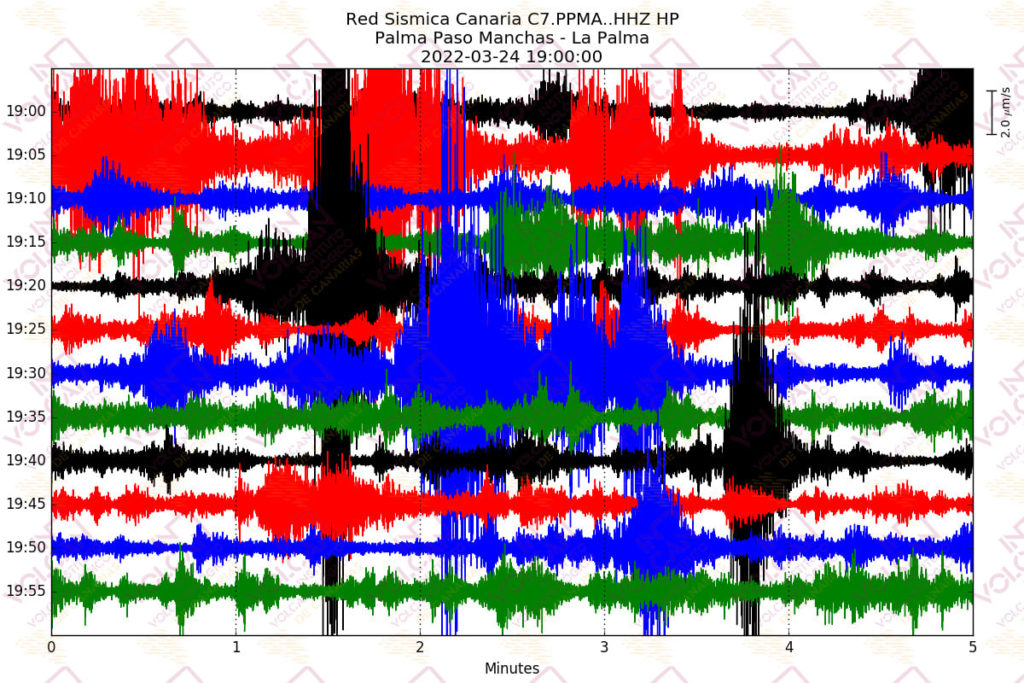 A new seismic recovery occurs with a swarm, which experienced a deep earthquake of 2.9 to 28 km (initially 3.1) as the most remarkable event and a few others with magnitudes between 1.7 and 2.3 to shallower depth.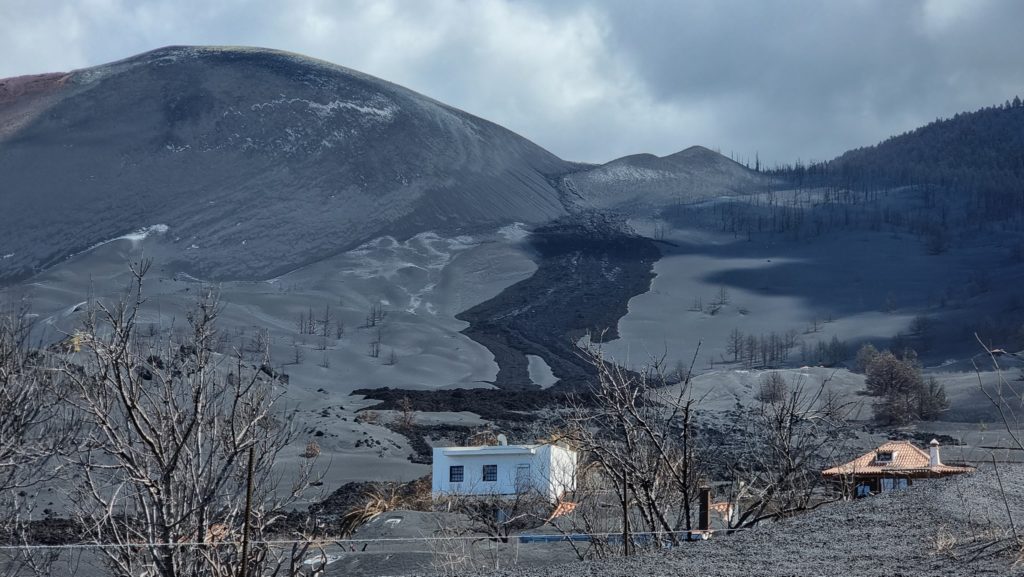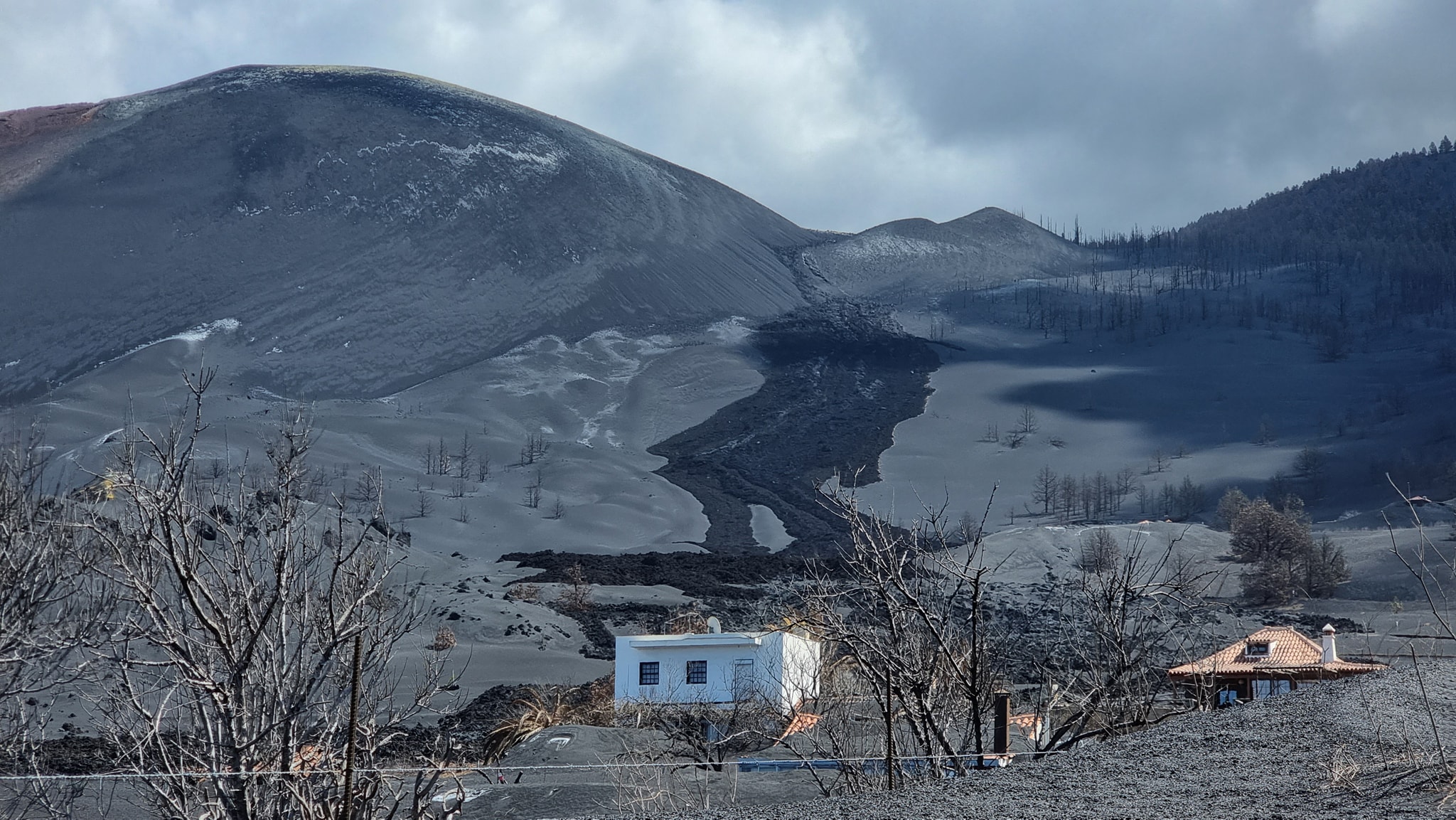 In principle, having a deep seismicity is not something unusual, it was rather predictable, let's say it's a small swarm in depth, and now we will see if it pressurizes or not, for the moment it have to wait to see if it has more seismicity and look at the deformation. With the M3.1, it looks like it's pressurizing something in the superficial reservoir at 12-9 km…
The amount of gas is appreciable both for the emissions in the cone, with plumes of steam and even some ash, as well as in the area of the port of Naos, where toxic levels of gases such as CO2 and H2S continue to be observed , which makes it advisable not to be living there and if you go there, do it with adequate protective measures and always accompanied with gauges.
Sources : Involcan, Volcanes y Ciencia Hoy .
Photo : Involcan , Micha Fürer.
Philippines , Taal :
TAAL VOLCANO BULLETIN 25 March 2022 8:00 AM
In the past 24-hour period, the Taal Volcano Network recorded two (2) volcanic tremor events having durations of two (2) minutes. One phreatomagmatic burst was recorded at 2:26 AM based on seismic records and visual cameras that produced a 500 meter-tall plume from the Main Crater. Activity at the Main Crater was dominated by upwelling of hot volcanic fluids in its lake which generated plumes 1,000 meters tall that drifted southwest. Sulfur dioxide (SO2) emission averaged 5,751 tonnes/day on 23 March 2022. Temperature highs of 63.7°C were last measured from the Main Crater Lake on 25 February 2022. Based on ground deformation parameters from electronic tilt, continuous GPS and InSAR monitoring, Taal Volcano Island and the Taal region has begun deflating in October 2021.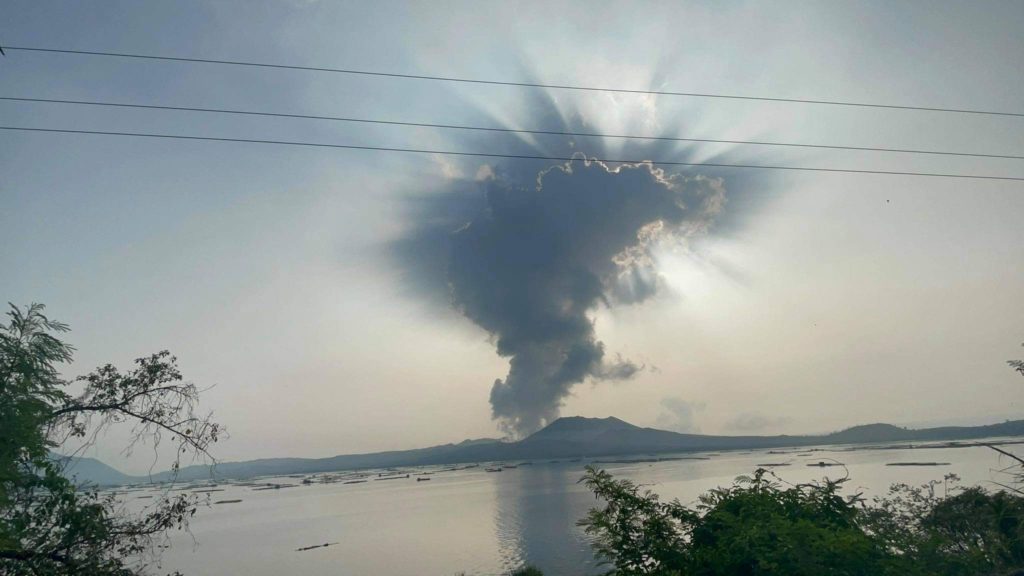 Alert Level 2 (Increased Unrest) prevails over Taal Volcano. DOST-PHIVOLCS reminds the public that at Alert Level 2, sudden steam- or gas-driven explosions, volcanic earthquakes, minor ashfall, and lethal accumulations or expulsions of volcanic gas can occur and threaten areas within and around TVI. DOST-PHIVOLCS strongly recommends that entry into Taal Volcano Island, Taal's Permanent Danger Zone or PDZ must be strictly prohibited, especially the vicinities of the Main Crater and the Daang Kastila fissure, and extended stays on Taal Lake.
Source : Phivolcs.
Photo : Seys Marasigan / Seys Channel
Azores , São Jorge :
The President of the Government of the Azores, José Manuel Bolieiro, is traveling this Thursday to São Jorge due to the seismic crisis that has been taking place since Saturday on the island, which has already led to the activation of the regional emergency plan.
On Wednesday, the Civil Protection of the Azores activated the regional emergency plan, after the activation on Monday of the municipal emergency plans of the two municipalities of São Jorge, Calheta and Velas.
Also on Wednesday, the Azores Volcanic Earthquake Information and Monitoring Center (CIVISA) raised the volcanic alert level on the island of São Jorge to V4 (out of a total of five), meaning  » real possibility of eruption," according to the regional government.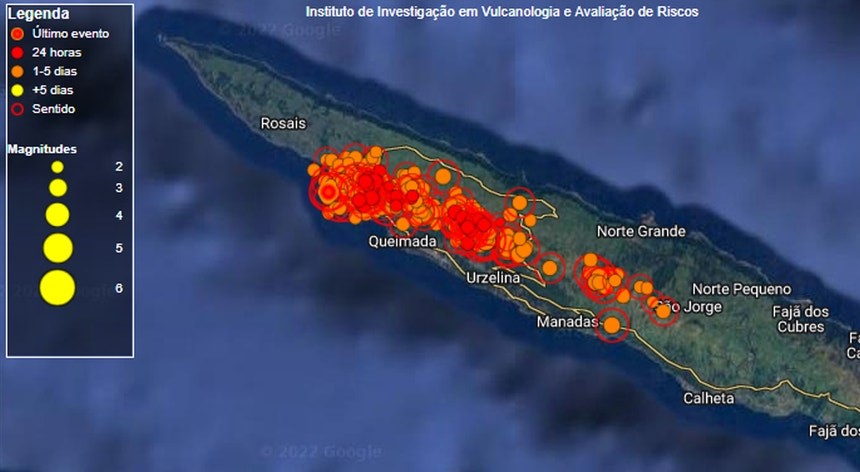 Faced with this scenario, the Azores Executive recommended that the most vulnerable population in the main affected area of São Jorge Island leave their homes.
Since Saturday, there have been more than 2,000 earthquakes on the island of São Jorge, of which 142 are felt by the population.
Earthquakes felt on São Jorge Island (Status Update, March 24, 2022, 10:00 p.m.)
The Azores Seismo-Volcanic Information and Monitoring Center (CIVISA) reports that seismic activity has been recorded since 4:05 p.m. (local time = UTC-1) on March 19 in the central part of the island of São Jorge, more precisely along an area oriented West-North-West / East-South-East, in a sector between Velas and Fajã do Ouvidor. She continues above normal.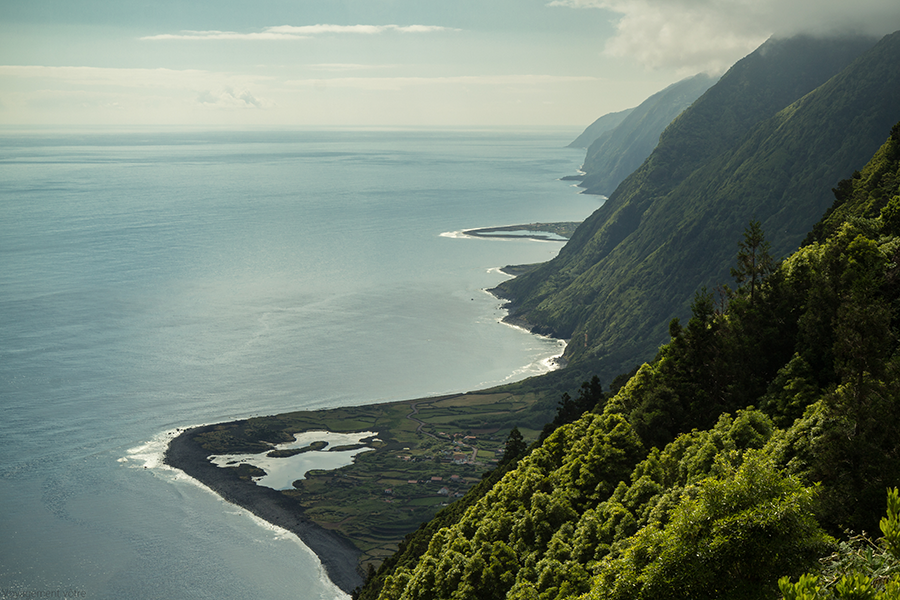 The strongest earthquake occurred on March 19 at 6:41 p.m. (local time = UTC-1) and had a magnitude of 3.3 (Richter).
Several earthquakes were felt by the population. From 10:00 a.m. to 10:00 p.m. on March 24, 8 earthquakes were felt.
Sources : OVGA , Civisa .
Photo : S. Clerc / Voyagement votre.
Alaska , Pavlof :
55°25'2″ N 161°53'37 » W,
Summit Elevation 8261 ft (2518 m)
Current Volcano Alert Level: WATCH
Current Aviation Color Code: ORANGE
Satellite data showed elevated surface temperatures consistent with minor lava effusion at the active east vent near the summit of Pavlof. Seismic tremor continued with two small explosions detected in local infrasound data over the past day.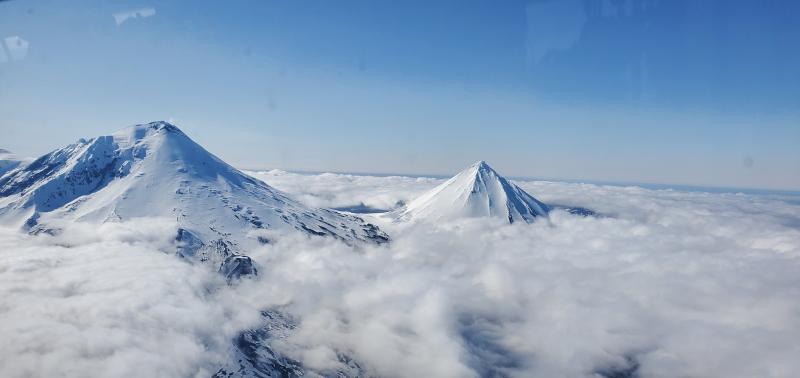 Small explosions associated with the current eruption could happen at any time and may be accompanied by small ash plumes within the immediate vicinity of the volcano. The level of unrest at Pavlof can change quickly and the progression to more significant eruptive activity can occur with little or no warning.
Pavlof is monitored by local seismic and infrasound sensors, satellite data, web cameras, and remote infrasound and lightning networks.
Source : AVO
Photo : Aguero Jr, Rafael , avril 2020.
Indonesia , Anak Krakatau :
VOLCANO OBSERVATORY NOTICE FOR AVIATION – VONA
Issued : March 25 , 2022
Volcano : Anak Krakatau (262000)
Current Aviation Colour Code : ORANGE
Previous Aviation Colour Code : orange
Source : Anak Krakatau Volcano Observatory
Notice Number : 2022KRA18
Volcano Location : S 06 deg 06 min 07 sec E 105 deg 25 min 23 sec
Area : Lampung, Indonesia
Summit Elevation : 502 FT (157 M)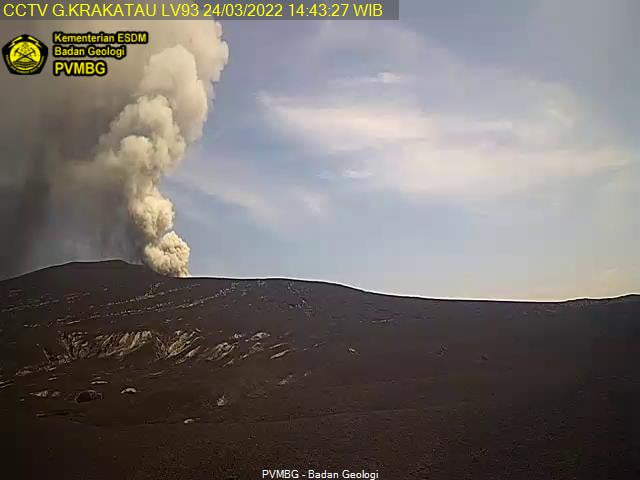 Volcanic Activity Summary :
Eruption with ash clouds at 02h55 UTC (09h55 local time). The eruption lasted for 104 seconds.
Volcanic Cloud Height :
Best estimate of ash-cloud top is around 5302 FT (1657 M) above sea level, may be higher than what can be observed clearly. Source of height data: ground observer.
Other Volcanic Cloud Information :
Visuals directly from the cctv were observed eruptions with the color of the thick black eruption smoke 1500m from the top of the volcano, the wind direction slowly moving to east
Remarks :
Eruption recorded on seismogram with maximum amplitude 57 mm and maximum duration 104 second.
Sources : Magma Indonésie , PVMBG.
Ecuador / Galapagos , Sierra Negra :
GRAVIMETRY MEASUREMENT CAMPAIGN ASSOCIATED WITH THE RECENT ERUPTIVE PROCESS OF THE SIERRA NEGRA VOLCANO.
The Sierra Negra volcano, located on Isabela Island in the Galapagos province, is located 23 km southeast of downtown Puerto Villamil. On June 26, 2018, a new eruptive process began and its activity continued until mid-August of the same year, with the emission of lava flows which were directed mainly towards the northern part of the volcano.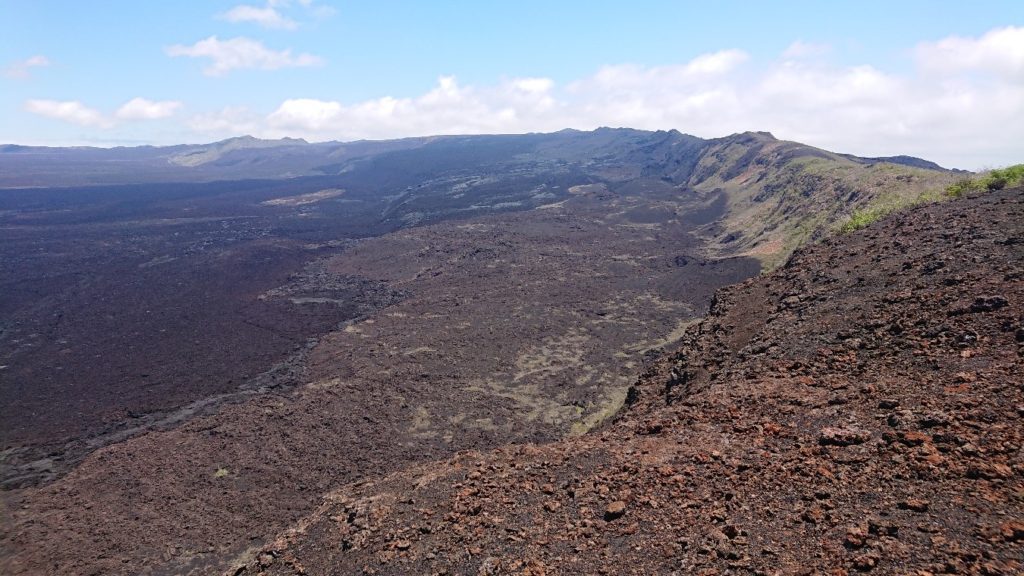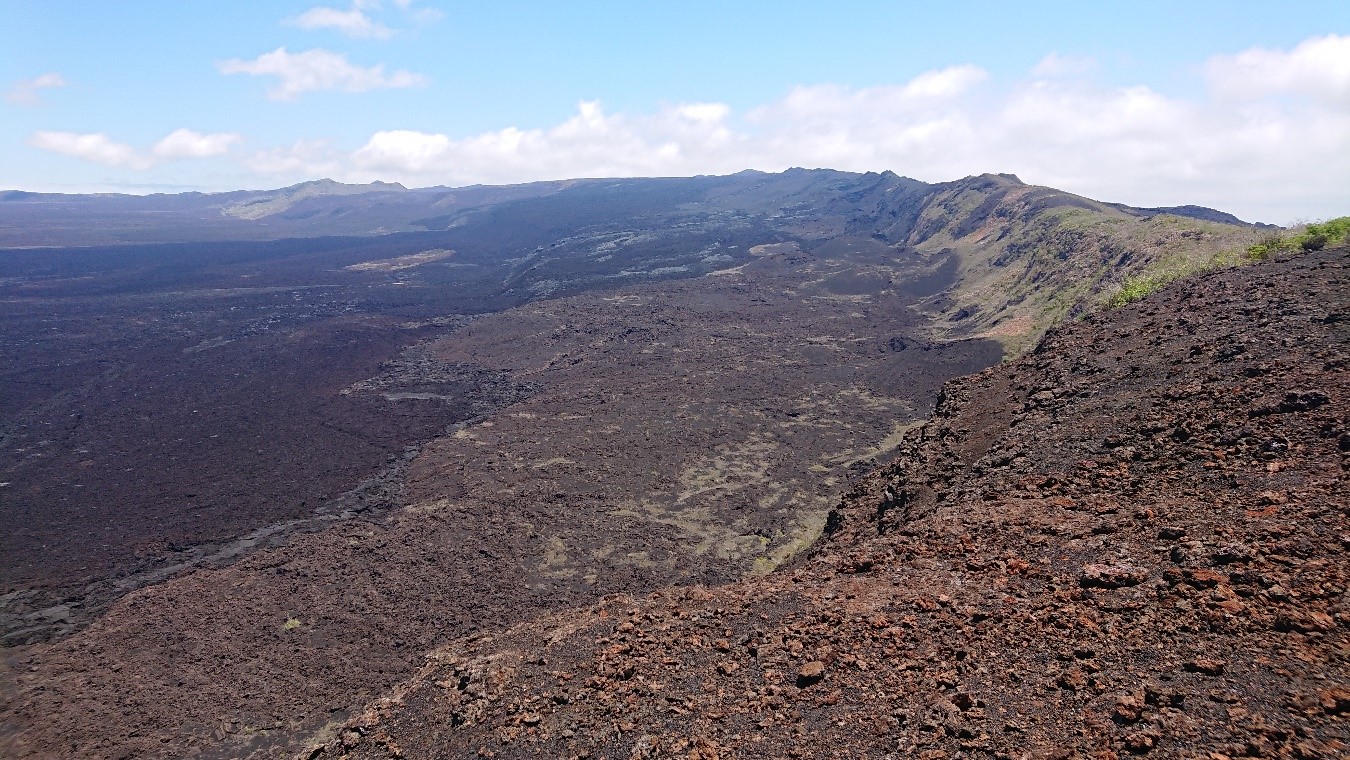 Fig. 1: Caldera of the Sierra Negra volcano (Photo: IG-EPN).
Between February 24 and March 9, 2022, technicians from the Geophysical Institute of the National Polytechnic School (IG-EPN) and Simon Fraser University (SFU) of Canada conducted a gravity monitoring campaign on the volcano Sierra Negra. The campaign that was carried out both inside the caldera and in the surrounding areas of the volcano consisted of making measurements with two micro-gravimeters (a Scintrex CG-5 and a LaCoste & Romberg G) in several stations located on the North, North-East, East and South-West flanks. The objective was to measure the anomalies in the local gravitational field, associated with the eruptive process of the volcano.
By means of gravimetric measurements, the minute variations in gravity associated with mass changes produced before, during and after the eruptive process of a volcano can be perceived.
During the campaign, the team established two new measurement points on the Sierra Negra volcano, in addition to the stations previously measured. In addition, the maintenance of the ash measurement monitors installed on the flanks of the Sierra Negra volcano and in its caldera was carried out.
The Geophysical Institute of the National Polytechnic School maintains permanent surveillance in the Sierra Negra volcano and will report anomalies in the activity of the said volcano in a timely manner.
Source et photo : IGEPN