January 27 , 2022.
Alaska , Davidof :
AVO/USGS Volcanic Activity Notice
Current Volcano Alert Level: ADVISORY
Previous Volcano Alert Level: UNASSIGNED
Current Aviation Color Code: YELLOW
Previous Aviation Color Code: UNASSIGNED
Issued: Wednesday, January 26, 2022, 10:07 AM AKST
Source: Alaska Volcano Observatory
Notice Number: 2022/A79
Location: N 51 deg 57 min E 178 deg 19 min
Elevation: 1076 ft (328 m)
Area: Aleutians
Volcanic Activity Summary:
Over the past two days a swarm of earthquakes has occurred in the vicinity of Davidof volcano. The largest earthquake in the current sequence happened yesterday at 4:02 PM AKST (January 26, 01:02 UTC) and had a magnitude of 4.9. A similar earthquake swarm occurred in December 2021. No signs of unrest have been observed in recent satellite images of the volcano.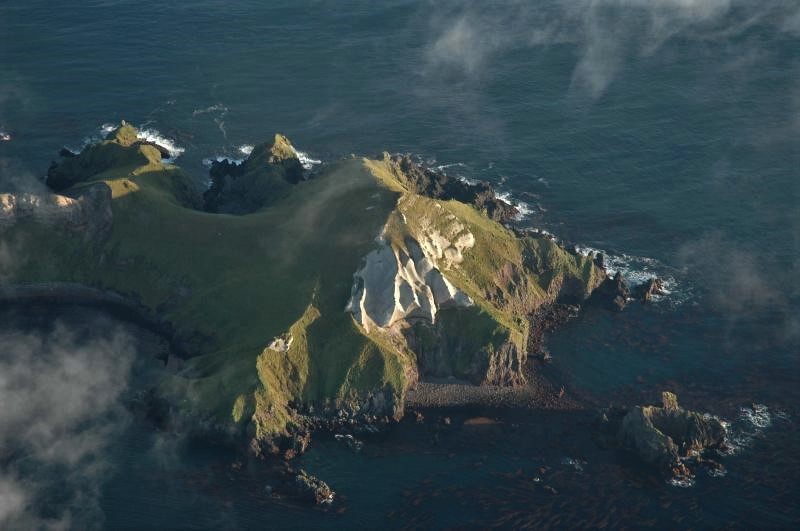 This earthquake activity may be associated with volcanic unrest, or could be due to regional tectonic activity. Due to the possibility of escalating volcanic unrest, AVO is raising the Aviation Color Code and Volcano Alert Level for Davidof to YELLOW/ADVISORY.
AVO continues to monitor the situation with seismometers deployed on nearby islands since there is no real-time seismic monitoring network at Davidof volcano. The closest seismometers to Davidof are approximately 15 km to the east of the volcano on Little Sitkin Island.
Recent Observations:
[Volcanic cloud height] n/a
[Other volcanic cloud information] n/a
Remarks:
Davidof volcano is a mostly submerged stratovolcano in the Rat Islands group in the western Aleutian Islands, about 350 km west of Adak. The subaerial part of the volcano comprises Davidof, Khvostof, Pyramid, and Lopy islands, which encircle Crater Bay, a 2.5 km diameter caldera. The islands are built up from interbedded lava flows and explosive deposits. The volcano has been sparsely studied, but visits by Alaska Volcano Observatory geologists in 2021 documented thick sequences of rhyolite to dacite pyroclastic flow and fall deposits that represent the most recent explosive eruptions. The age of these deposits is unknown, but they appear older than Holocene deposits from nearby Segula and Little Sitkin. There are no known historical eruptions from Davidof.
Source : AVO.
Photos : Neal, C. A.; Larsen, J. F. Alaska Volcano Observatory / U.S. Geological Survey / University of Alaska Fairbanks Geophysical Institute , Clifford, Roger
Tonga Islands , Hunga Tonga-Hunga Ha'apai :
No additional eruptive events were detected at Hunga Tonga-Hunga Ha'apai after the large and explosive eruption on 15 January. The gas, steam, and ash plume produced during that eruption rose into the stratosphere and drifted W. Based on volcanic ash advisories issued by the Wellington VAAC and then by the Darwin VAAC, the horizontal extent of the plume grew from 18,000 square kilometers at 17h39 on 15 January to 12 million square kilometers by 13h00 on 19 January. The plume narrowed and lengthened along an E-W axis, moving W over Australia. The Aviation Color Code was lowered to Green on 19 January. According to the Darwin VAAC the plume continued to drift W at altitudes between 12.8 and 19.2 km (42,000 and 63,000 ft) a.s.l. during 19-22 January; the ash was diffuse and difficult to distinguish from meteorological clouds, though the sulfur dioxide signal was stronger. By 22 January the leading-edge of the plume had reached the E coast of Africa. By 21h50 the Darwin VAAC noted that ash was no longer detectable.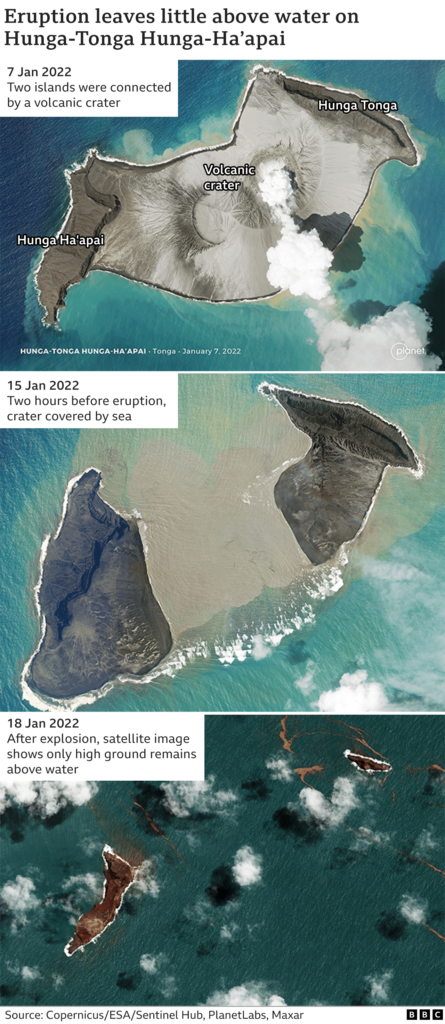 Tsunami waves generated by the 15 January eruption caused an oil spill near at the La Pampilla refinery along Peru's coast, affecting a 38-km-stretch of beach from Ventanilla to Peralvillo Beach in Chancay, according to Peru's Agency for Environmental Assessment and Enforcement (OEFA). An estimated 6,000 barrels of oil were spilled, significantly impacting an estimated 180 hectares of beach, almost 715 hectares of ocean, and local fisherman.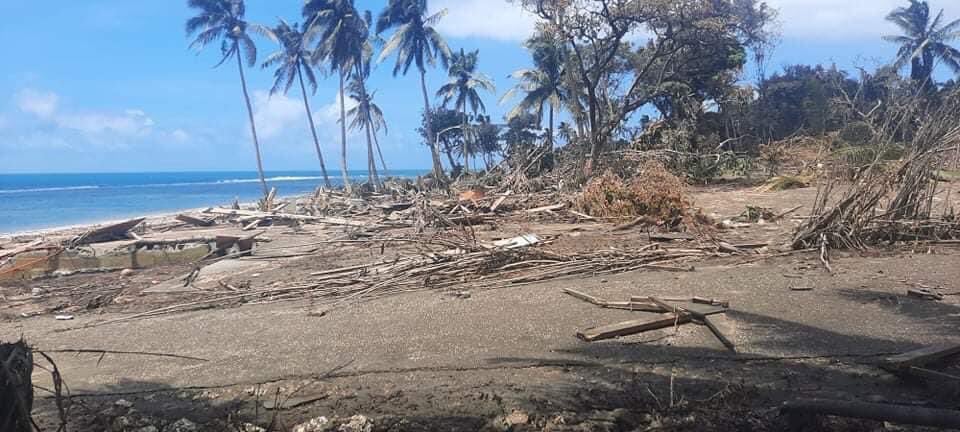 In a media release on 21 January, the Government of Tonga reported that ashfall and tsunami had damaged all islands. International humanitarian aid had reached the islands the day before, five days after the eruption ceased. Inter-island and international communication remained challenging though was partially restored; a relief flight from New Zealand brought telecommunication equipment and a repair vessel was en-route to the damaged seafloor fiber-optic cable. Floating debris, likely including pumice, hindered sea transportation. Domestic flights remained suspended, though international flights carrying relief supplies were able to land and aerial surveys of damage were conducted. According to a social media post from 23 January residents swept ash off of a Salote Pilolevu Airport runway in Ha'apai. News reports shared stories of survivors and showed images of damage around the islands.
Dozens of earthquakes, M 4.5-5, were centered in the vicinity of the volcano after the eruption, at least through 24 January. The type of earthquake signal was unknown, though they likely represented post-eruption movement along existing faults and not magma movement.
Source : GVP
Photos : .bbc.com , inconnu via Mike Schüler.
Costa Rica , Rincon de la Vieja :
OVSICORI-UNA reported that two eruptions were recorded at Rincón de la Vieja, at 22h27 on 20 January and 02h25 on 23 January, though weather conditions prevented visual confirmation of plumes. Each event was 1-2 minutes long. At 1139 on 25 January an eruption produced a plume that rose 500-1,000 m.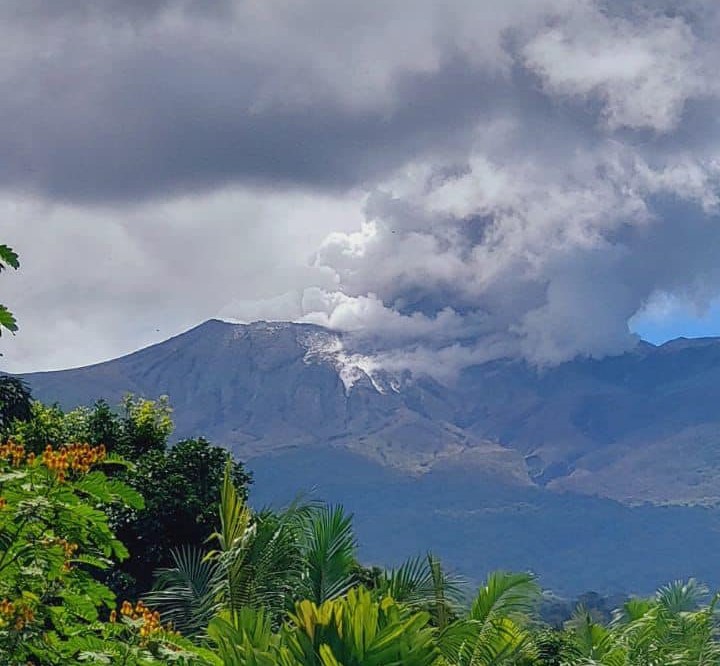 Rincón de la Vieja volcano activity report, January 25, 2022.
On January 25, 2022 at 11:39 a.m. local time, an eruption was recorded on the Rincón de la Vieja volcano, with a column that rose 800 meters above the height of the crater and 2716 meters above the level from the sea. (8908.48 feet).
Duration of the activity: 1 minute.
Ash Falls Reported: No ash fall reported
Sulfur odor reported: No sulfur odor reported
Comments:
Eruption of the Rincón de la Vieja volcano. The plume rises between 500 and 1000 meters high. The materials emitted are expelled outside the crater, which could cause lahars in the river bed.
Sources : GVP , Ovsicori.
Photo : Volcanes sin Fronteras.
Ecuador / Galapagos , Wolf :
IG reported that the eruption at Wolf continued during 18-25 January. Daily thermal alerts counts were in the hundreds, centered over the advancing lava flows on the SE flank. Diffuse gas emissions were visible drifting SW during 18-20 January. Activity levels were stable during the beginning of the week then began to trend downward by 21 January.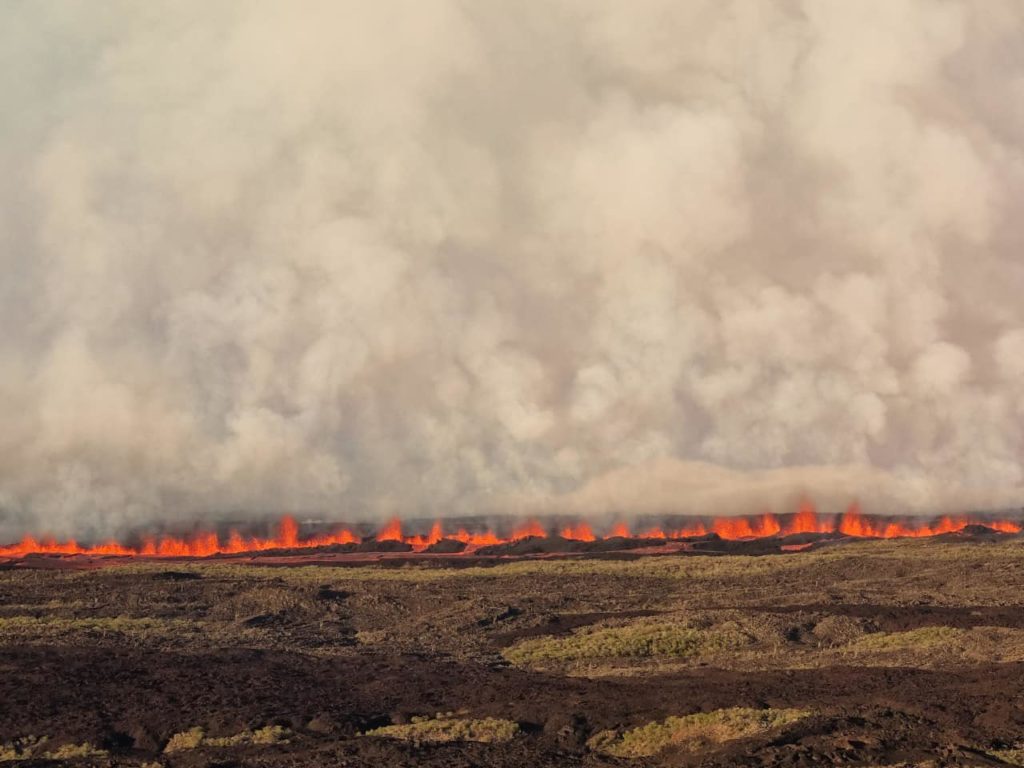 DAILY REPORT OF THE STATE OF WOLF VOLCANO. January 26, 2022.
Surface Activity Level: High, Surface Trend: Downward
Internal activity level: High, Internal trend: Downward
Seismicity: From January 25, 2022, 11:00 a.m. to January 26, 2022, 11:00 a.m.:
Long period type (LP): 1 event.
Rains / Lahars: There are no reports of rain.
Emission / ash column:
There is no report from the Washington VAAC.
Other Monitoring Parameters:
MIROVA records 3 strong thermal alerts (248, 887 and 282 MW) in the last 24 hours; while for the last 12 hours, WORLDVIEW records 43.
Source : GVP , IGEPN.
Photo : Galápagos Naciente.
Japan , Suwanosejima :
JMA reported that incandescence at Suwanosejima's Ontake Crater was visible nightly during 17-24 January. There were 46 explosions recorded, producing ash plumes that rose at least 1.8 km above the crater rim and ejected material up to 1 km away from the crater. Rumbling sounds and ashfall were reported in Toshima village (3.5 km SSW). The Alert Level remained at 3 and the public was warned to stay 2 km away from the crater.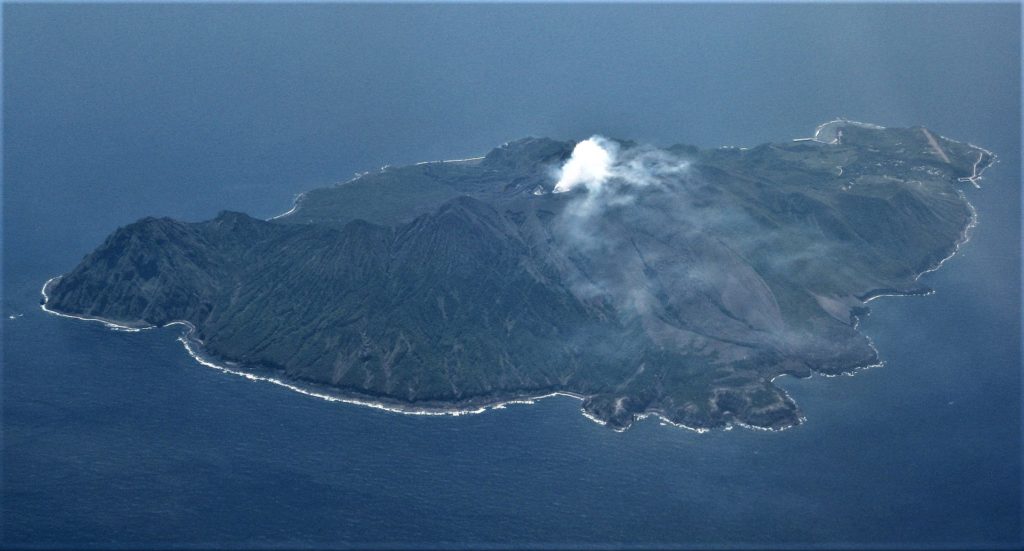 The 8-km-long, spindle-shaped island of Suwanosejima in the northern Ryukyu Islands consists of an andesitic stratovolcano with two historically active summit craters. The summit is truncated by a large breached crater extending to the sea on the east flank that was formed by edifice collapse. Suwanosejima, one of Japan's most frequently active volcanoes, was in a state of intermittent strombolian activity from Otake, the NE summit crater, that began in 1949 and lasted until 1996, after which periods of inactivity lengthened. The largest historical eruption took place in 1813-14, when thick scoria deposits blanketed residential areas, and the SW crater produced two lava flows that reached the western coast. At the end of the eruption the summit of Otake collapsed forming a large debris avalanche and creating the horseshoe-shaped Sakuchi caldera, which extends to the eastern coast. The island remained uninhabited for about 70 years after the 1813-1814 eruption. Lava flows reached the eastern coast of the island in 1884. Only about 50 people live on the island.
Sources: GVP , Japan Meteorological Agency (JMA)
Photo : Ray Go.