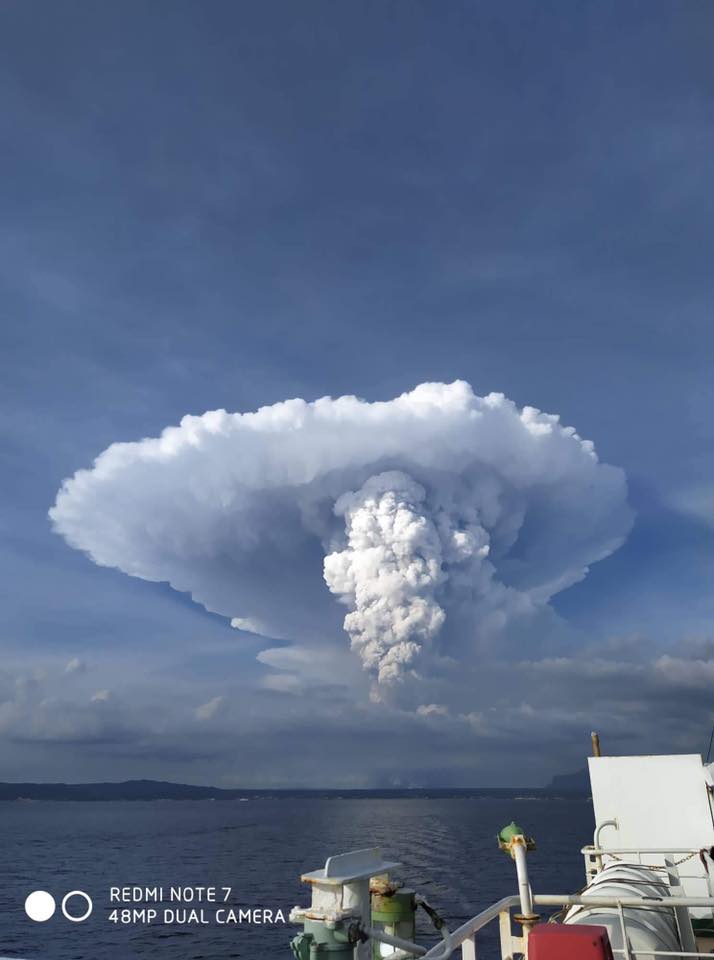 January 12 , 2020. EN. Philippines : Taal (Update 2).
January 12 , 2020.
Philippines , Taal ( Update 2 ) :
The alert status of Taal volcano has been raised to Alert Level 3 by the Philippine Institute of Volcanology and Seismology (Phivolcs) after the volcano spewed ash in a phreatic eruption around 1 p.m.
In its 4 p.m. bulletin, Phivolcs said Taal volcano "has escalated its eruptive activity, generating an eruption plume one kilometre-high accompanied by volcanic tremor and felt earthquakes in Volcano Island and barangays of Agoncillo, Batangas."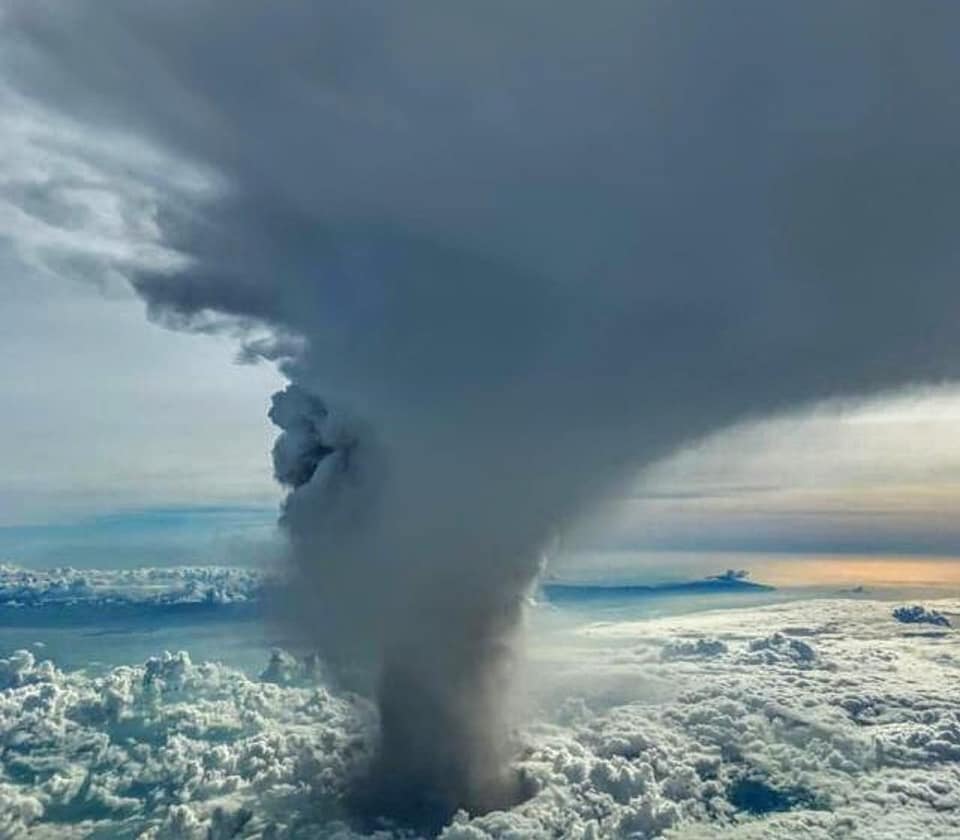 It adds that "ashfall is currently being showered on the southwest sector of Taal."
Because of this, Phivolcs strongly recommends the Taal Volcano Island and high-risk barangays of Agoncillo and Laurel, Batangas to be evacuated due to possible hazards of pyroclastic density currents and volcanic tsunami.
In addition, entry to the Volcano Island, which is a Permanent Danger Zone, and to the said barangays are prohibited.
Communities around the Taal Lake shore are also being advised to take precautionary measures against possible lakewater disturbances due to the ongoing unrest.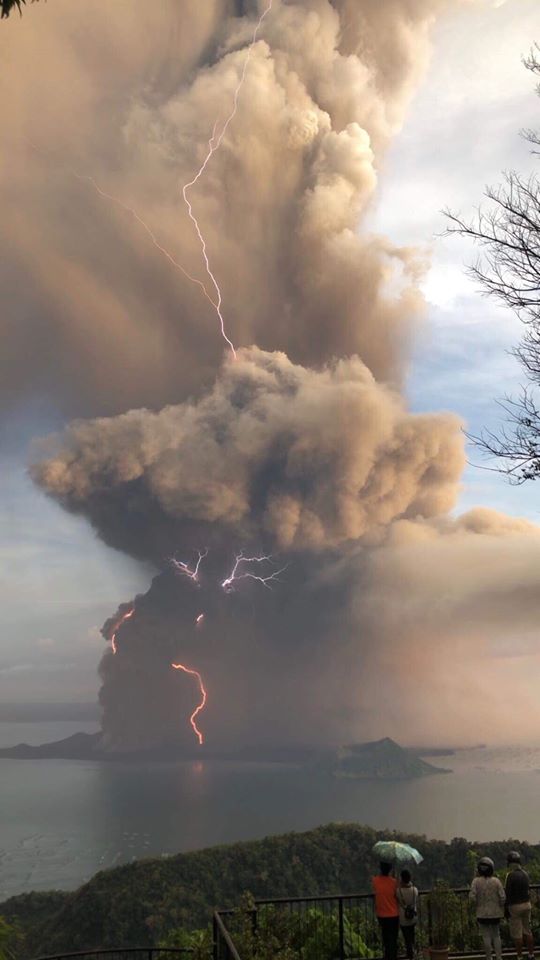 Alert Level 3 means there is magmatic intrusion that is likely driving the activity. There is also "relatively high unrest manifested by seismic swarms including increasing occurrence of low frequency earthquakes and/or harmonic tremor (some events felt)."
Phivolcs' Volcano Monitoring also states that "if the trend is one of increasing unrest, eruption is possible within days to weeks."
According to watchers.news , At 09:00 UTC, the Tokyo VAAC reported it has updated volcanic ash height to 16.7 km (55 000 feet) a.s.l. based on satellite data (08:20 UTC) and numerical weather prediction.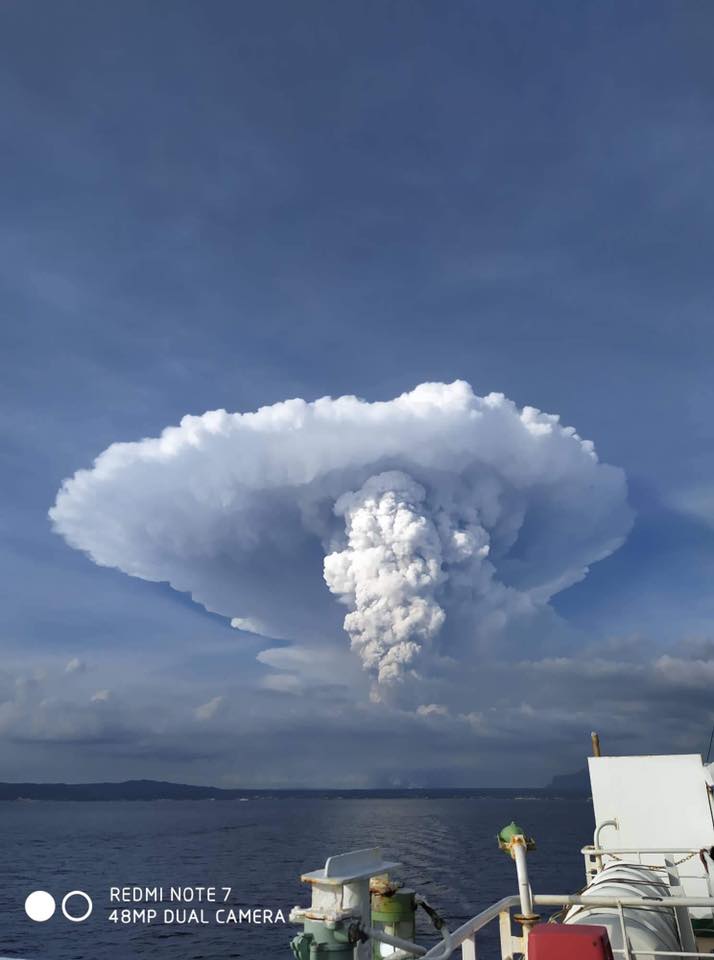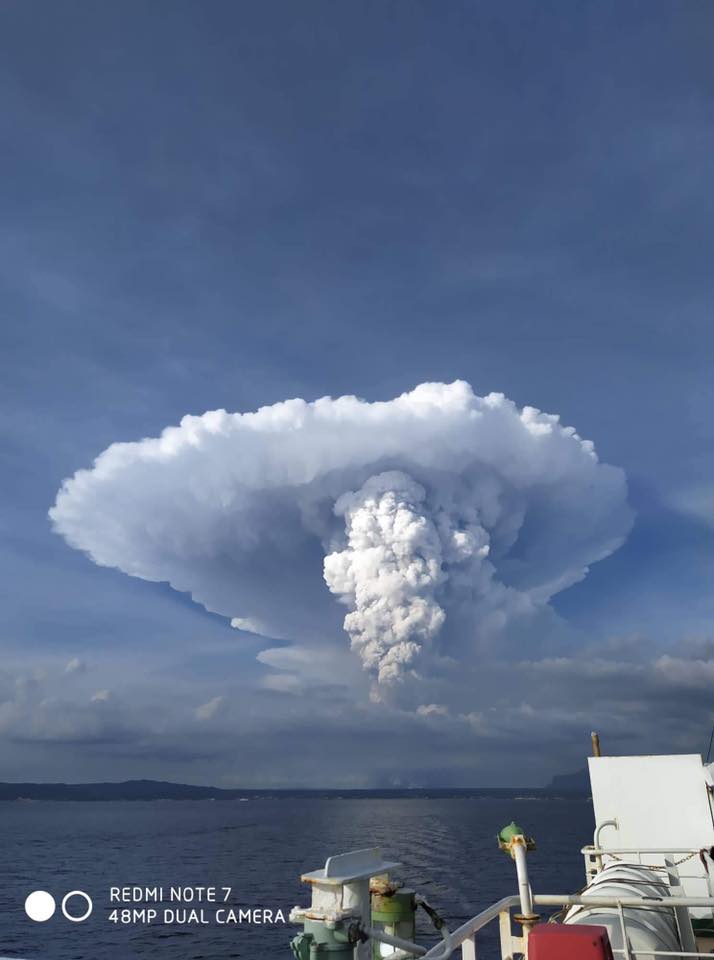 ADVISORY: Cancellation of flight operations due to ash fall from Taal Volcano (Jan. 12, 2020)
Published January 12, 2020, 6:58 PM
The Ninoy Aquino International Airport (NAIA) cancelled flight operations Sunday, Jan. 12, 2019 due to the ashfall brought about by the phreatic eruption of the Taal Volcano.
The announcement was made on MIAA's Facebook page at around 6 p.m. All flights, both for arrival and for departure as of Sunday were suspended.
They advised the public to coordinate with their respective air carriers for details on flight schedules.
Sources : newsinfo.inquirer.net , watchers.news , Manilla Bulletin .
Lire l'article : https://newsinfo.inquirer.net/1211902/alert-level-3-up-for-taal-volcano#ixzz6AoF21M8K
Photos : daily tribune , News5 , ONE News