October 23 , 2018. EN. Costa Rica : Arenal , Peru : Sabancaya , La Réunion : Piton de la Fournaise , Alaska : Veniaminof , Philippines : Bulusan .
October 23 , 2018.
Costa Rica , Arenal :
The Arenal volcano shows an increase in its internal activity.
This indicates that there is a slight increase in activity on the volcano, typical of an active volcano, however, we can not say that the volcano is preparing to erupt.
The Arenal volcano shows an increase in the degassing of crater C, which is the site of the last eruptions.
« This greater outgassing causes the gas plume to increase in height, sometimes reaching more than 300 meters at the crater level and being visible from several points in San Carlos, » said Sin Fronteras volcanoes.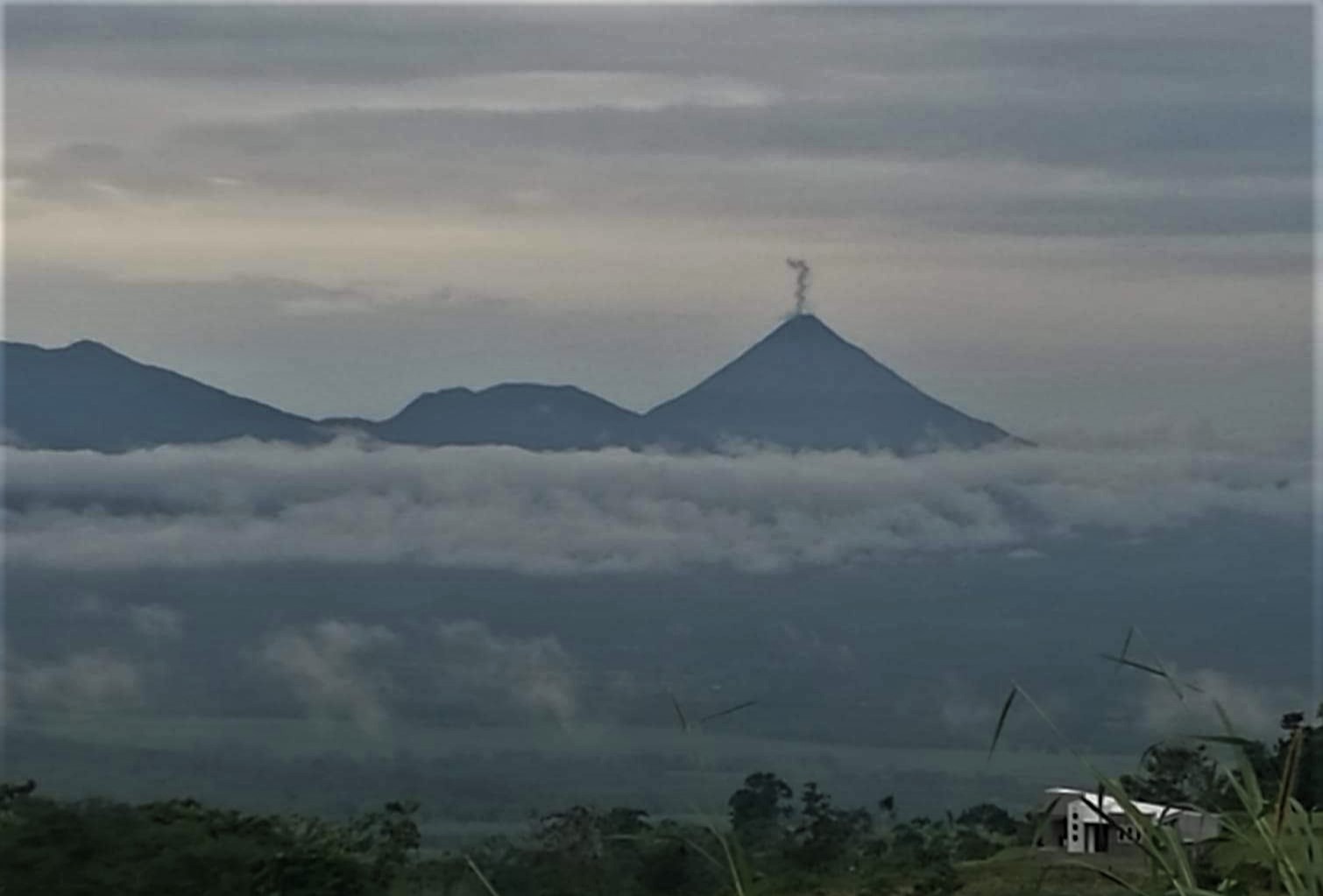 This seems to coincide with rumors that people who climbed to the summit reported feeling dizzy in recent days, that there was little air and that the gas was suffocating, probably because of carbon dioxide. (CO2), which is released deep by the magmatic systems. In addition, there have been small earthquakes that indicate internal activity.
« The eruptive cycles of the Arenal volcano are usually long, just eight years after the last eruptions, and this new activity indicates that there are many internal movements with seismicity and degassing, » said volcanologist Gino González.
« Saying that the volcano will erupt is now rushed because volcanoes almost always warn of the evolution of their internal activity, but remember that before the eruption of 1968, the Arenal volcano showed a series of precursor signs containing earthquakes and an increase in the temperature of thermal waters, « concluded González.
Source : Teletica.
Photo : Sergio Vargas
Peru , Sabancaya :
An average of 23 EXP / day was recorded. Earthquakes associated with the rise of magma (hybrid types) remain very few and low energy. 
The columns of gas and eruptive ash reached a maximum height of 3000 m above the crater. The dispersion of these materials occurred within a radius of about 40 km, mainly in the west, northeast, and southeast directions.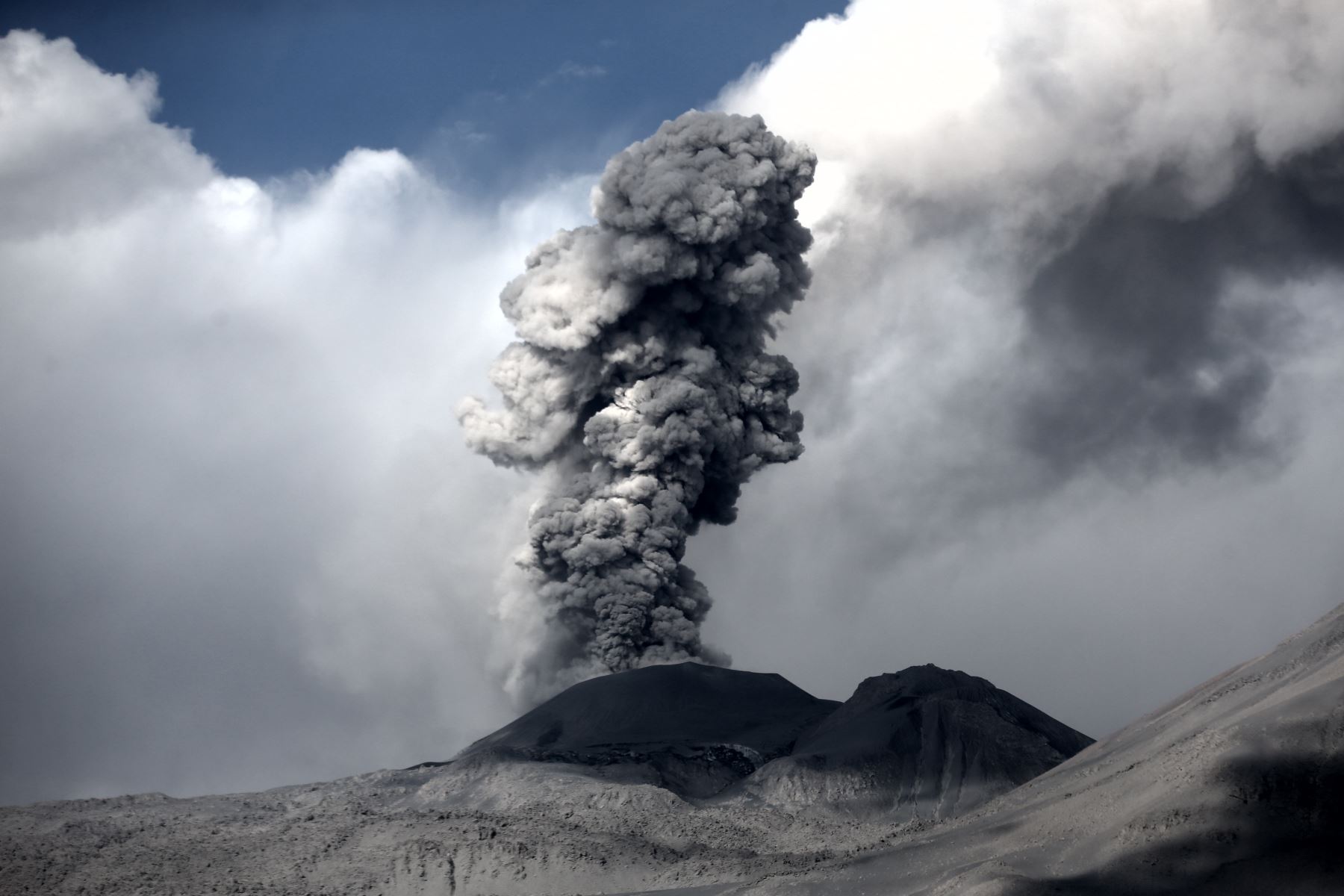 The volcanic gas (SO2) flow recorded on October 19 a maximum value of 2200 tons / day, a value considered important. 
The deformation of the building's surface in volcanic material varied considerably. 
The MIROVA satellite system recorded 5 thermal anomalies, with values between 4 and 14 MW VRP (Radiated Volcano Energy).
In general, eruptive activity maintains moderate levels. No significant changes are expected in the coming days.
Source : IGP Peru
Photo : Inconnu
La Réunion , Piton de la Fournaise :
Activity Bulletin from Monday, October 22, 2018 at 15:30 (local time).
The eruption started on September 15th at 4:25 am local time continues. The intensity of the volcanic tremor (indicator of eruptive intensity at the surface) has been relatively stable for several days.
– No volcano-tectonic earthquake was recorded during the day of 21 October or during the current day.
– Inflation (swelling) of the building is always recorded. This inflation reflects the pressurization of a localized source beneath the summit craters (Bory-Dolomieu) at a depth of 1-1.5 km, related to the recharge of the superficial reservoir by deeper magma.
– The surface flows could not be estimated today because of lava flows that are too weak at the surface and cloud cover.
– No field reconnaissance has been conducted today due to adverse weather conditions.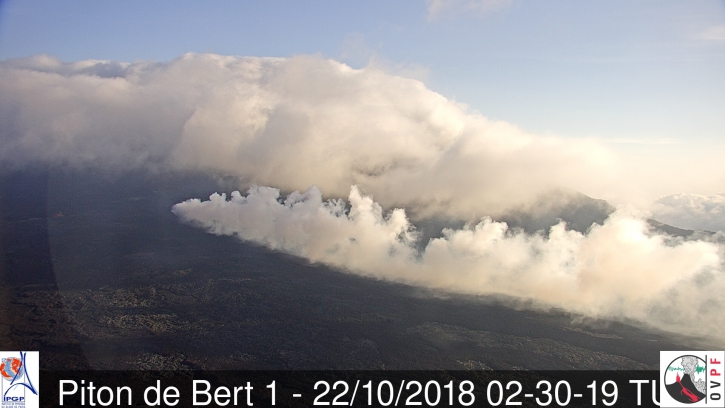 View of the eruption taken at dawn (6:30 local time) from Piton Bert (© OVPF / IPGP).
Alert level: Alert 2-2 – Eruption in the Enclos.
Source : OVPF. http://www.ipgp.fr/fr/ovpf/bulletin-dactivite-lundi-22-octobre-2018-a-15h30-heure-locale
Alaska , Veniaminof :
56°11'52 » N 159°23'35 » W,
Summit Elevation 8225 ft (2507 m)
Current Volcano Alert Level: WATCH
Current Aviation Color Code: ORANGE
The eruption continues at Veniaminof volcano and is characterized by continued lava fountains and lava flow from the cone in the ice-filled summit caldera. Seismicity is above background levels and is characterized by low-level continuous tremor. Satellite views of the volcano showed elevated surface temperatures from the active lava fountain and flow. Web-camera views from Perryville showed persistent steam emissions over the past 24 hours as well as incandescence at the vent in clear night-time views.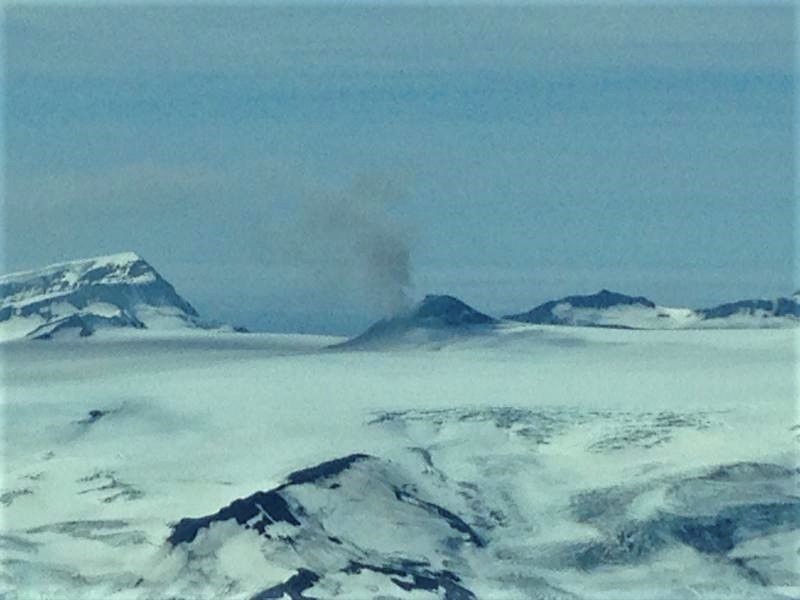 Veniaminof Volcano is monitored with a local real-time seismic network, which will typically allow AVO to detect changes in unrest that may lead to an explosive eruption. Rapid detection of an ash-producing eruption would be accomplished using a combination of seismic, infrasound, lightning, and satellite data.
Source : AVO.
Photo : Finley, Zachary , 5 Septembre 2018
Philippines , Bulusan :
Bulusan Volcano Bulletin (Update as of 22 October 2018) .
This serves as notice for the lowering of the alert status of Bulusan Volcano from Alert Level 1 (abnormal) to Alert Level 0 (normal).
Since its last phreatic eruption on 5 June 2017, Bulusan Volcano has returned to normalcy following a general decline in monitoring parameters. This is supported by the following observations:
Volcanic Earthquake Activity: The frequency of volcanic earthquakes has declined to baseline levels (0-3 earthquakes/day) in the last five (5) months, excepting a brief spate of 10 weak volcano-tectonic earthquakes on the edifice on 9 January 2018. This indicates that rock-fracturing within the volcanic edifice associated with magmatic and/or hydrothermal activity has diminished.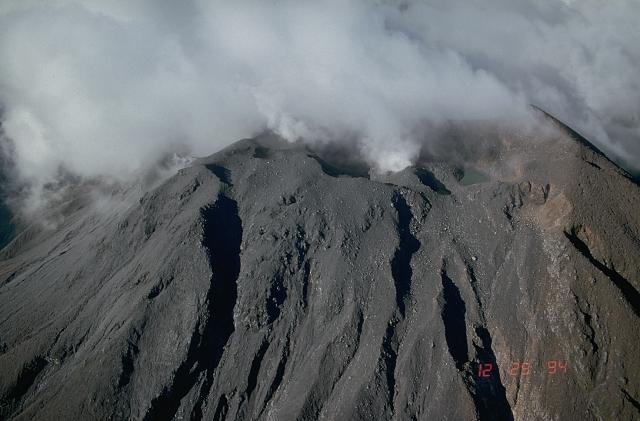 Ground Deformation: Continuous electronic tilt recorded deflation of Bulusan's upper slope since June 2018 following a period of significant inflation beginning this year, consistent with continuous Global Positioning Systems data for the same period. In contrast, Precise Leveling data indicate slight inflation of the mid-slopes in the second quarter of 2018 after a period of deflation beginning this year; however, cumulative Precise Leveling data yield overall deflation for the same period. The overall ground deformation data indicate that depressurization, most likely of a shallow hydrothermal source, has occurred within the edifice.
Gas Emission: Sulfur Dioxide emission or SO2 flux from Bulusan based on gas spectrometry has dropped below detection levels since 9 January 2018 following a decreasing trend since its last eruption in June 2017. The relatively low levels of SO2 flux indicate the depletion of volcanic gas supply from an active shallow hydrothermal or deep magmatic source.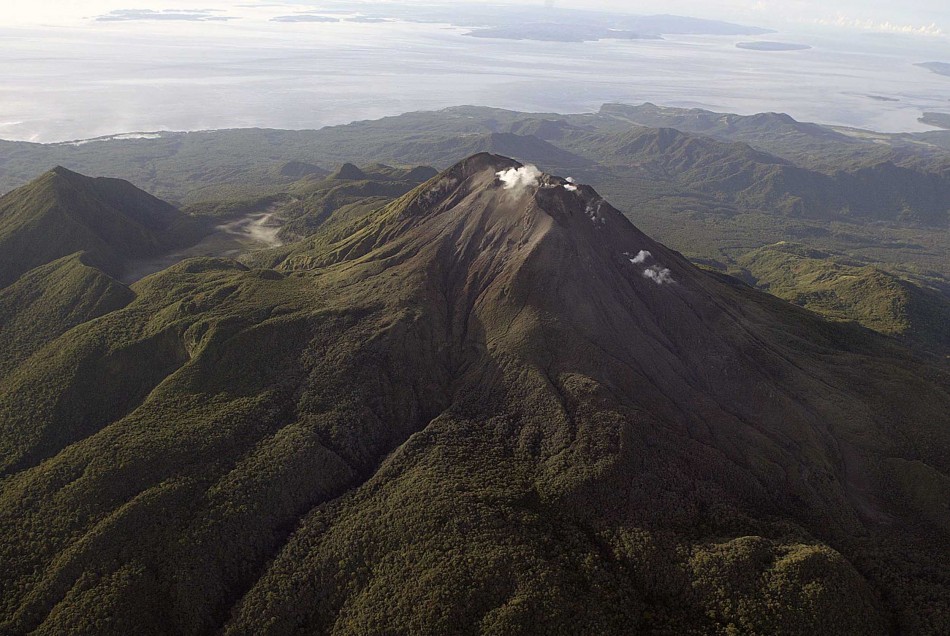 Visual Observation of the Summit: Degassing activity from the active vents has significantly diminished, consistent with depletion of a shallow hydrothermal source.
In view of the above, PHIVOLCS-DOST is now lowering the alert status of Bulusan from Alert Level 1 to Alert Level 0. This means observational parameters have returned to baseline or background levels and no magmatic eruption is foreseen in the immediate future. However, in the event of a renewed increase in any one or combination of the above monitoring parameters, the alert status may step up once again to Alert Level 1.
Source : Phivolcs.