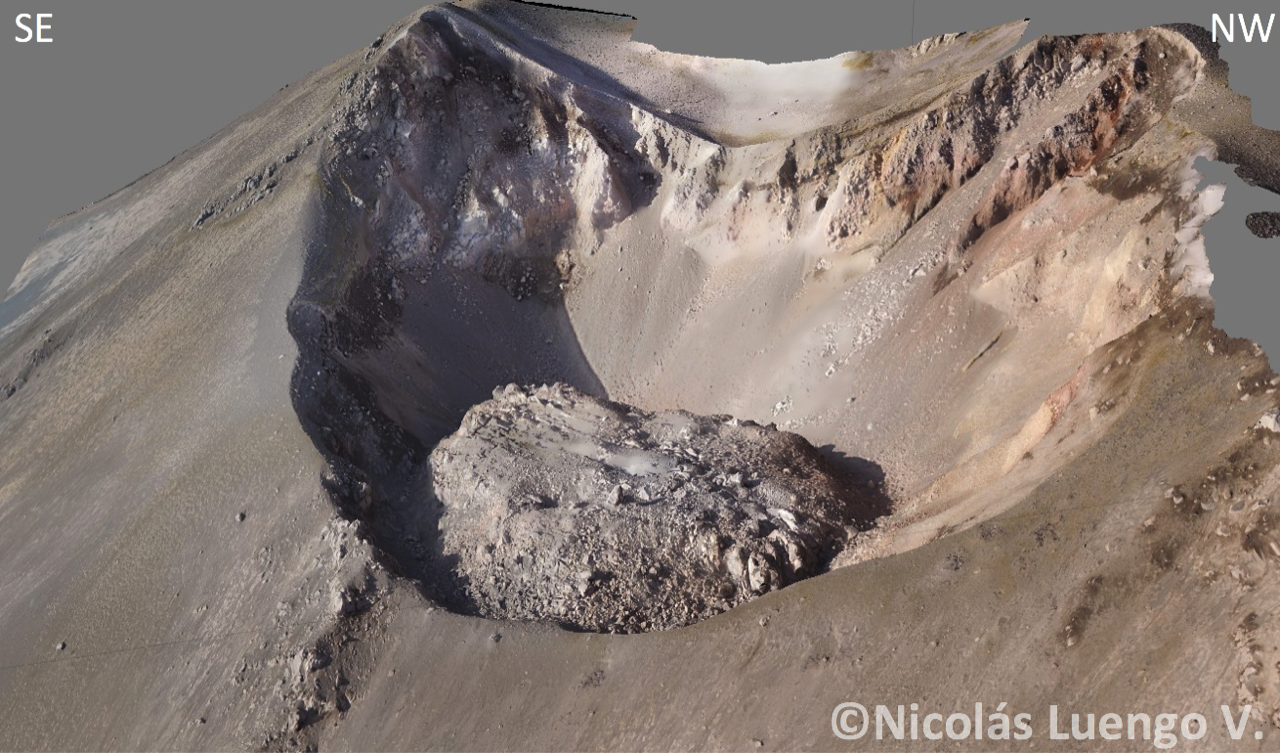 September 12 , 2018. EN. Chile : Nevados de Chillan , Kamchatka : Karymsky , Colombia : Chiles / Cerro Negro , Hawai : Kilauea .
September 12 , 2018.
Chile , Nevados de Chillan :
Special Report on Volcanic Activity (REAV)
Del Nuble Region, Nevados Volcano of Chillan, September 12, 2018, 01:51 local time (mainland Chile)
The National Geological and Mining Service of Chile (Sernageomin) publishes the following PRELIMINARY information, obtained from monitoring equipment of the National Volcanic Monitoring Network (NVRN), processed and analyzed at the Volcanological Observatory of the Southern Andes (OVDAS) :
On Wednesday, September 12th, 2018 at 00h57 local time (03h57 UTC), the monitoring stations installed near the Nevados volcano of Chillan recorded the occurrence of an explosion associated with a partial collapse of the dome located inside the active crater. , with displacement of materials around it, due to the possibility of a possible clogging and a progressive pressurization of the system.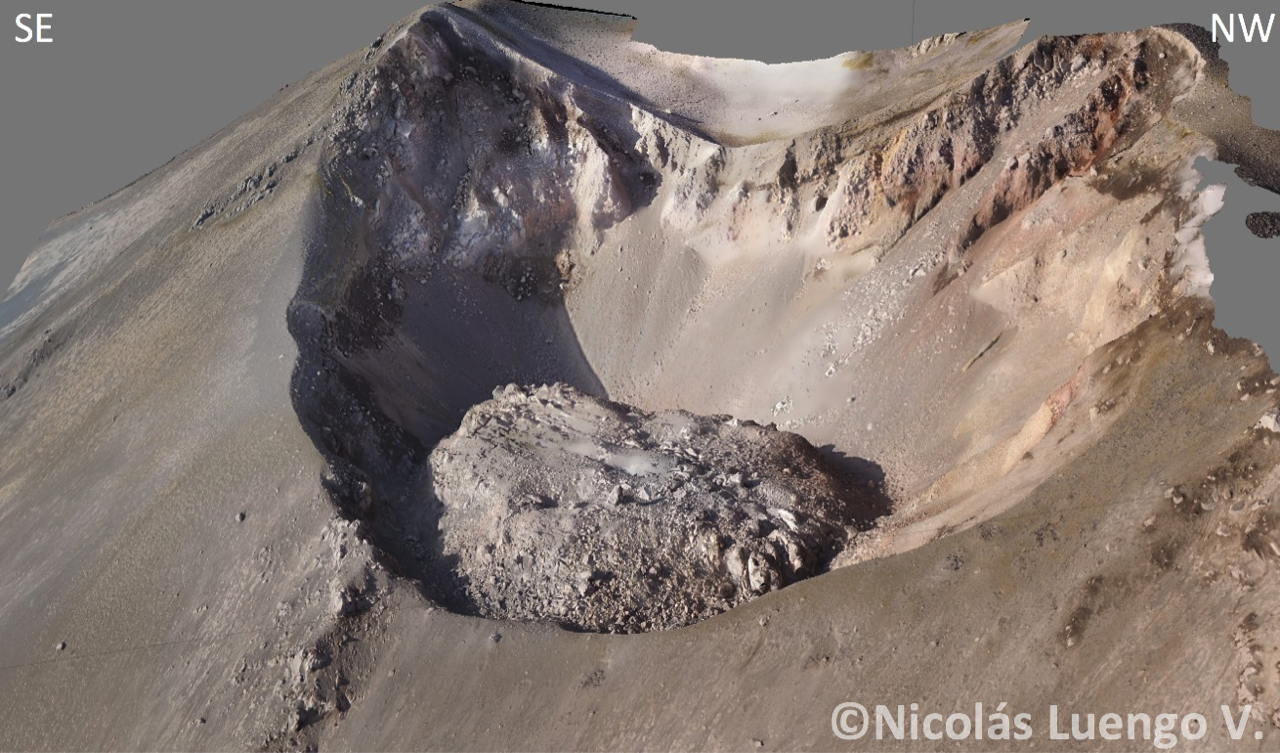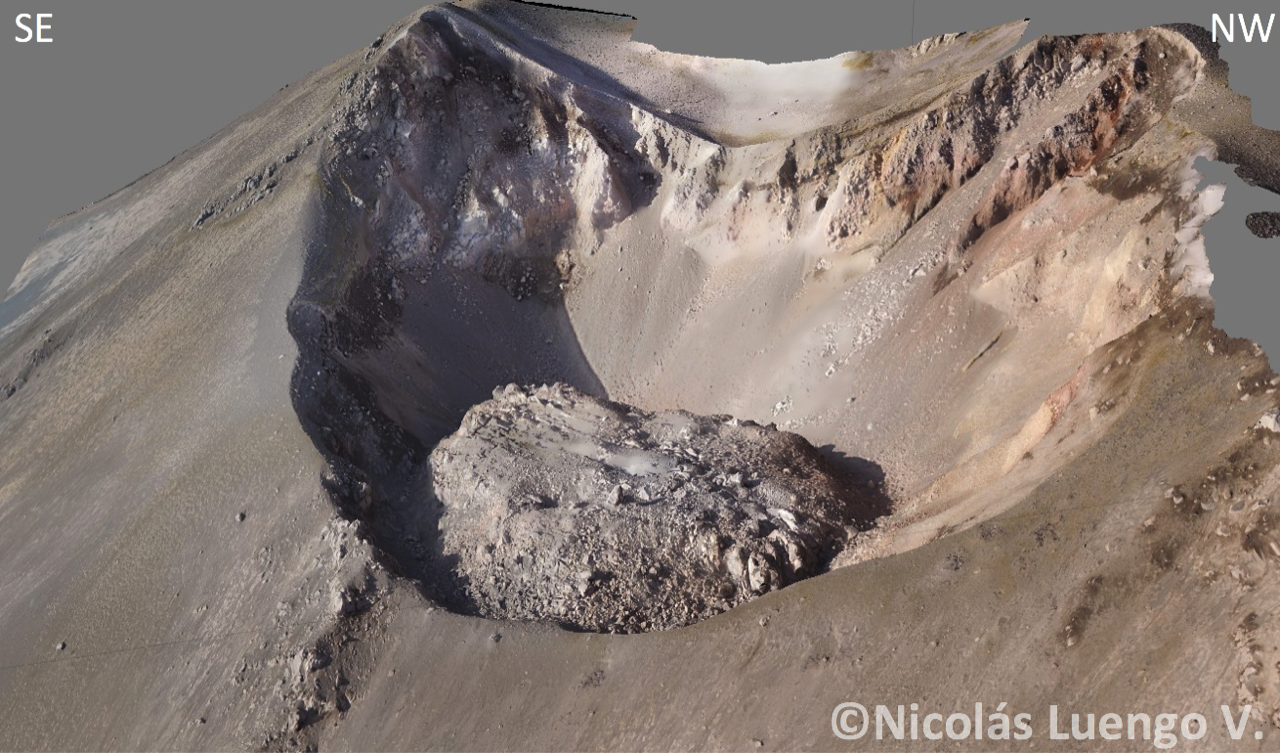 The characteristics of the earthquake after its analysis are as follows:
TIME OF ORIGIN: 00h57 Local time (03h57 UTC)
LATITUDE: 36,870 ° S
LONGITUDE: 71.376 ° W
DEPTH: 0.1 KM
REDUCED MOVEMENT: 248 cm2
OBSERVATIONS:
The explosive event was recorded by the camera, allowing to visualize the displacement of the ejected materials and their projection on the surroundings of the crater. This episode is considered in the current alert level. At the time of emission, seismic activity levels are similar to those recorded prior to the explosion.
The level of volcanic technical alert remains at the level: GREEN.
Sernageomin continues online monitoring and will inform in a timely manner about any changes observed.
Source : Sernageomin.
Photo : Nicolas Luengo.
Kamchatka , Karymsky :
VOLCANO OBSERVATORY NOTICE FOR AVIATION (VONA).
Issued: September 10 , 2018.
Volcano:Karymsky (CAVW #300130)
Current aviation colour code:ORANGE
Previous aviation colour code:orange
Source:KVERT
Notice Number:2018-79
Volcano Location:N 54 deg 2 min E 159 deg 26 min
Area:Kamchatka, Russia
Summit Elevation:4874.08 ft (1486 m)
Volcanic Activity Summary:
Explosions send ash up to 4-5 km a.s.l., ash plume drift to the north-east from the volcano.
A moderate eruptive activity of the volcano continues. Ash explosions up to 13,100-19,700 ft (4-6 km) a.s.l. could occur at any time. Ongoing activity could affect low-flying aircrafts.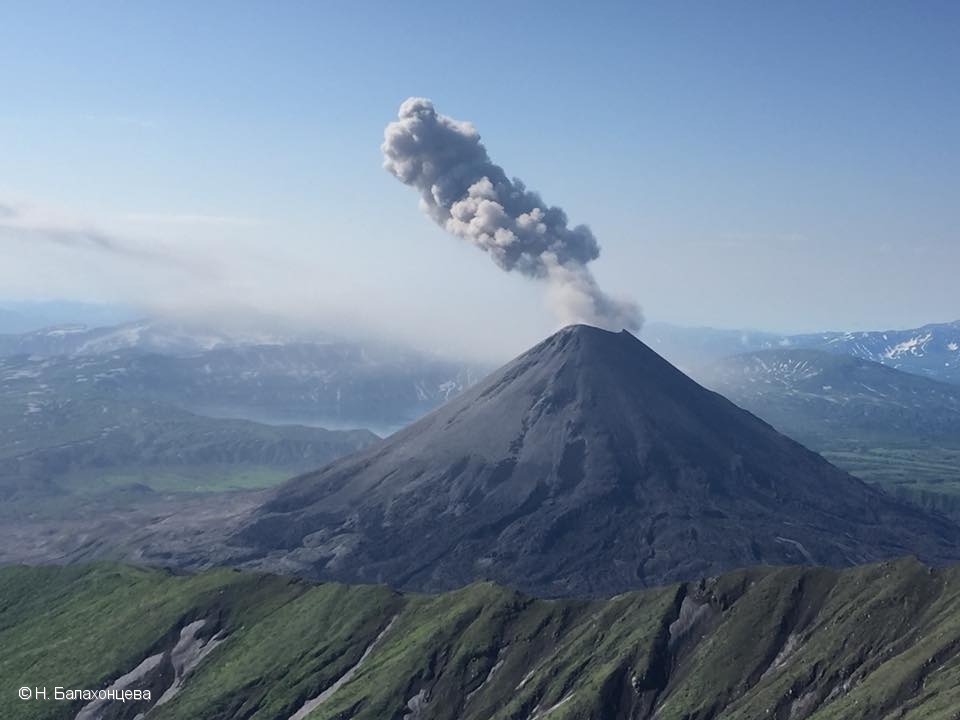 Volcanic cloud height:
13120-16400 ft (4000-5000 m) AMSL Time and method of ash plume/cloud height determination: 20180910/2250Z – Himawari-8
Other volcanic cloud information:
Distance of ash plume/cloud of the volcano: 180 mi (290 km)
Direction of drift of ash plume/cloud of the volcano: NE / azimuth 56 deg
Time and method of ash plume/cloud determination: 20180910/2250Z – Himawari-8
Start time of explosion and how determined: 20180910/2105Z – Satellite data
Source : Kvert.
Photo : N. Balakhontseva ( 28 /07/2018 )
Colombia , Chiles / Cerro Negro :
The activity level of the volcanoes is maintained at level: YELLOW LEVEL ■ (III): CHANGES IN THE BEHAVIOR OF THE VOLCANIC ACTIVITY
Following the activity of the CHILE volcanoes and CERRO NEGRO, the COLOMBIAN GEOLOGICAL SERVICE (SGC) reports that:
During the period between 4 and 10 September 2018, seismicity in the region of Chiles – Cerro Negro volcanoes showed a slight increase in seismic occurrence, from 905 to 954 events, mostly associated with rock rupture in the zones of influence of the volcanic system.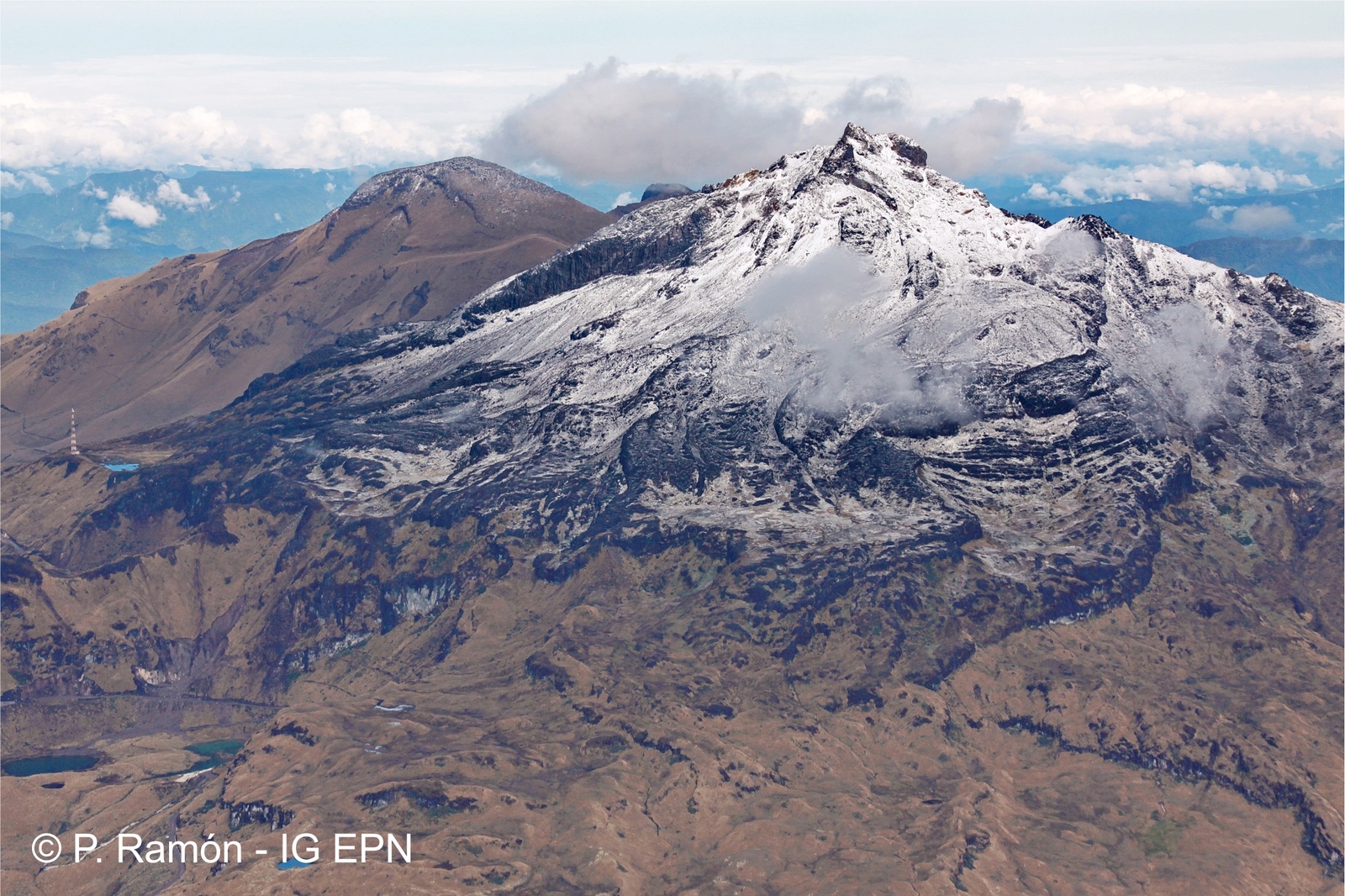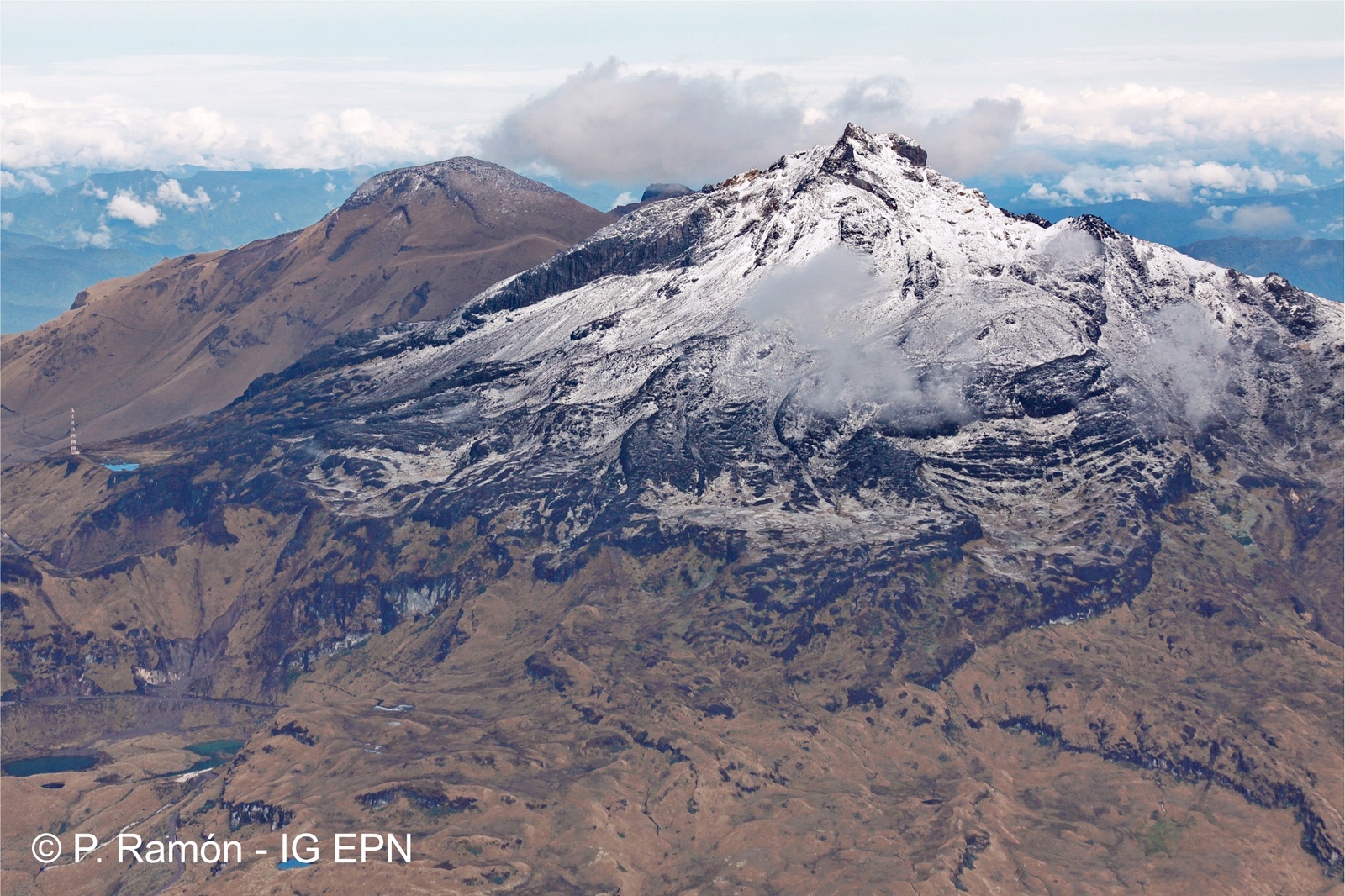 The earthquakes are preferably located in 3 regions differentiated both epicentrally and with respect to the height of the upper part of the Chiles volcano (4700 m): the first south of the Chiles volcano, at distances between 0.2 and 2 km, with depths between 2 and 4 km; the second zone to the southeast, at distances of between 2 and 4.5 km, with depths between 6 and 9 km; and the third zone also to the South-East, at distances between 12 and 16 km with depths greater than 3 km and less than 15 km, with respect to the summit (4700 meters) and local magnitudes of less than M2.6 on the Richter scale.
The Colombian Geological Survey and the Institute of Geophysics of the Ecuador National Polytechnic School are closely monitoring the evolution of this seismic and volcanic activity and will report on the changes without delay.
Source : SGC
Photo : P Ramon
Hawaï , Kilauea :
19°25'16 » N 155°17'13 » W,
Summit Elevation 4091 ft (1247 m)
Current Volcano Alert Level: WATCH
Current Aviation Color Code: ORANGE
Kīlauea summit and lower East Rift Zone
On Kīlauea Volcano's lower East Rift Zone (LERZ), minor amounts of incandescence were observed overnight from a collapse pit within the fissure 8 cone, though the amount was reduced over observations from the previous night. Very minor fuming is visible from a small spatter cone located towards the back of the cone. Small lava flows have been observed within the fissure 8 cone, however none have extended outside the walls of the cone.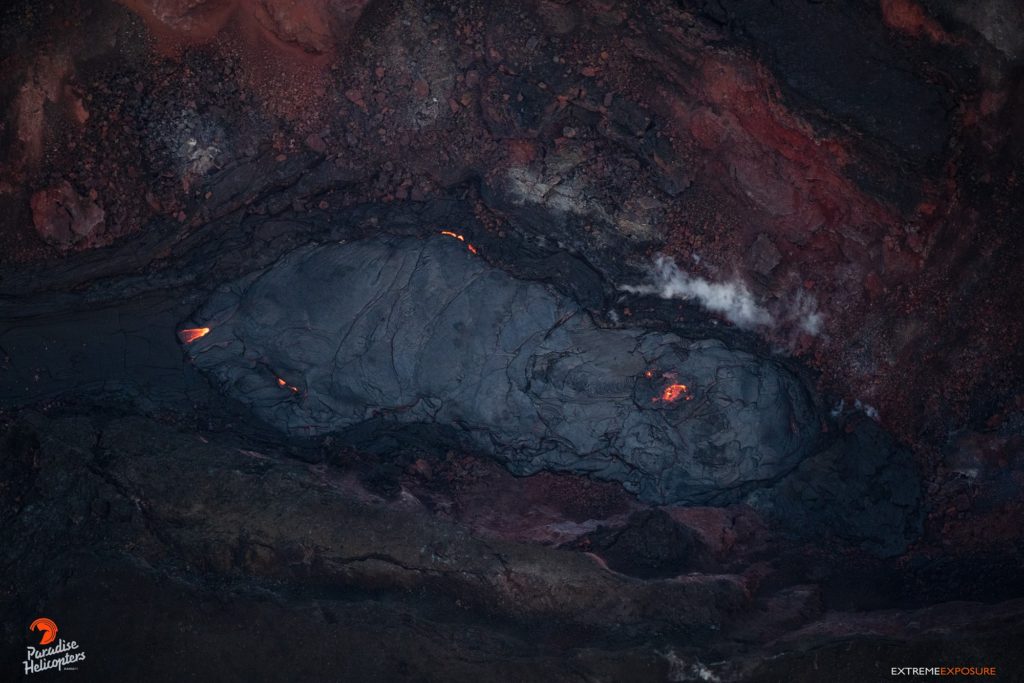 Seismicity and ground deformation remain low at the summit of Kīlauea. Aftershocks from the magnitude-6.9 earthquake in early May are still being generated on faults located on Kīlauea's South Flank.
Small collapses continued to occur yesterday at Puʻu ʻŌʻō crater, but are much less frequent than they were over the previous two days. A nearby tiltmeter began recording deflationary tilt, and another tiltmeter further downrift has continued to show a decrease in its rate of inflationary tilt. Rates of tilting throughout the East Rift Zone are much lower than were observed during the period of major eruptive activity. There has been no change in seismicity during this time. We will continue to watch these data for changes.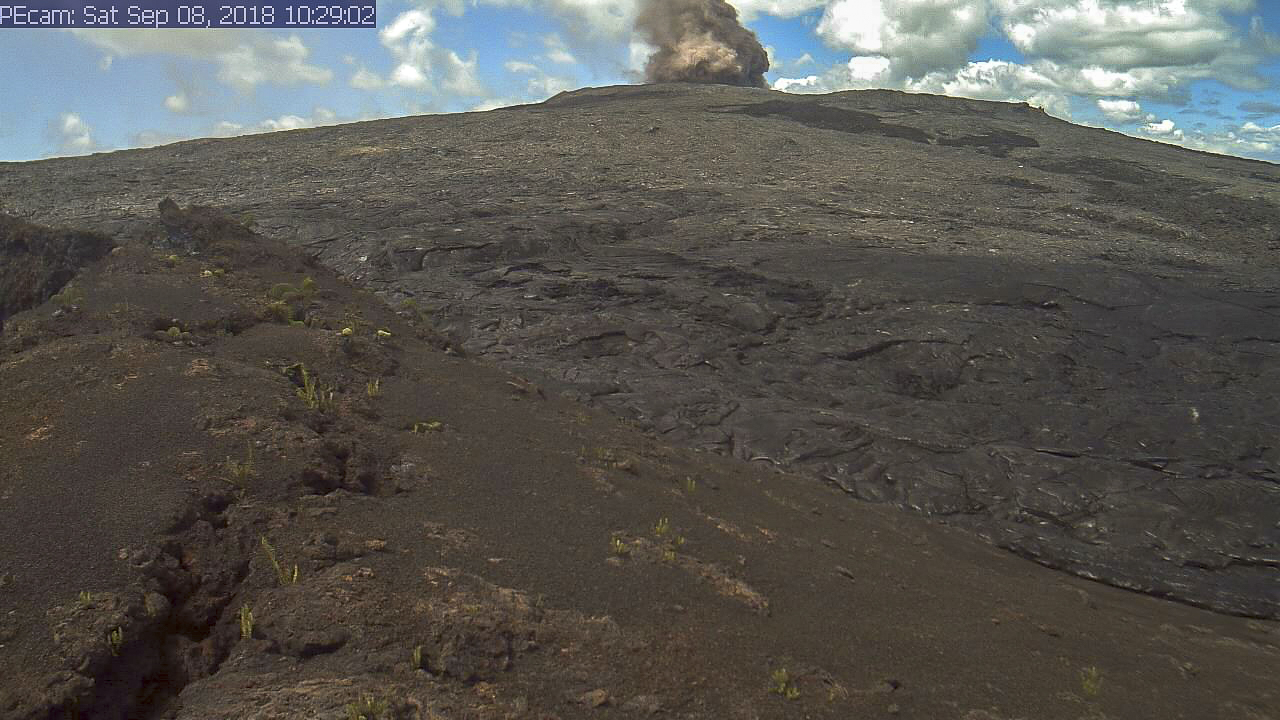 On September 8, a series of small collapses occurred within the Pu'u 'Ō'ō crater throughout the day, with each producing a visible brown plume. The largest, shown in this webcam image, occurred at about 10:30 a.m. HST. The collapses generated small tilt offsets and seismic energy recorded by nearby geophysical instruments, but had no discernible effect on other parts of the rift zone.
Sulfur dioxide (SO2) emission rates at the summit, Puʻu ʻŌʻō, and LERZ are drastically reduced; the combined rate is less than 1,000 tonnes/day, which is lower than at any time since late 2007. SO2 emission rates from LERZ vents were below 20 tonnes/day when measured on September 5th, close to the detection threshold of the measurement technique.
The Hawaiian Volcano Observatory (HVO) continues to closely monitor Kīlauea's seismicity, deformation, and gas emissions for any sign of reactivation, and maintains visual surveillance of the summit and LERZ. HVO will continue to issue daily updates and additional messages as needed.
Source : HVO
Photos : Bruce Omori , HVO.