February 10, 2020. EN. Chile : Lonquimay , Ecuador : Reventador , Philippines : Taal / Mayon , Alaska : Shishaldin .
February 10 , 2020 .
Chile, Lonquimay :
Special volcanic activity report (REAV), La Auracania region, Lonquimay volcano, on February 9, 2020 at 8:50 a.m. local time (mainland Chile).
The National Geological and Mining Service of Chile (Sernageomin) discloses the following PRELIMINARY information, obtained using surveillance equipment from the National Volcanic Surveillance Network (RNVV), processed and analyzed at the South Andes Volcanological Observatory (OVDAS ):
On February 9, 2020 at 04:58 local time (07:58 UTC), the monitoring stations installed near the Lonquimay volcano recorded 105 volcano-tectonic earthquakes (VT), associated with the fracture of rigid materials inside the volcanic edifice, located around the main crater.
The characteristics of the greater amplitude earthquake are as follows:
TIME OF ORIGIN: 04:58 local time (07:58 UTC).
LATITUDE: 38. 379 ° W
LONGITUDE: 71.585 ° W
DEPTH: 7.8 km.
LOCAL MAGNITUDE: 2.9.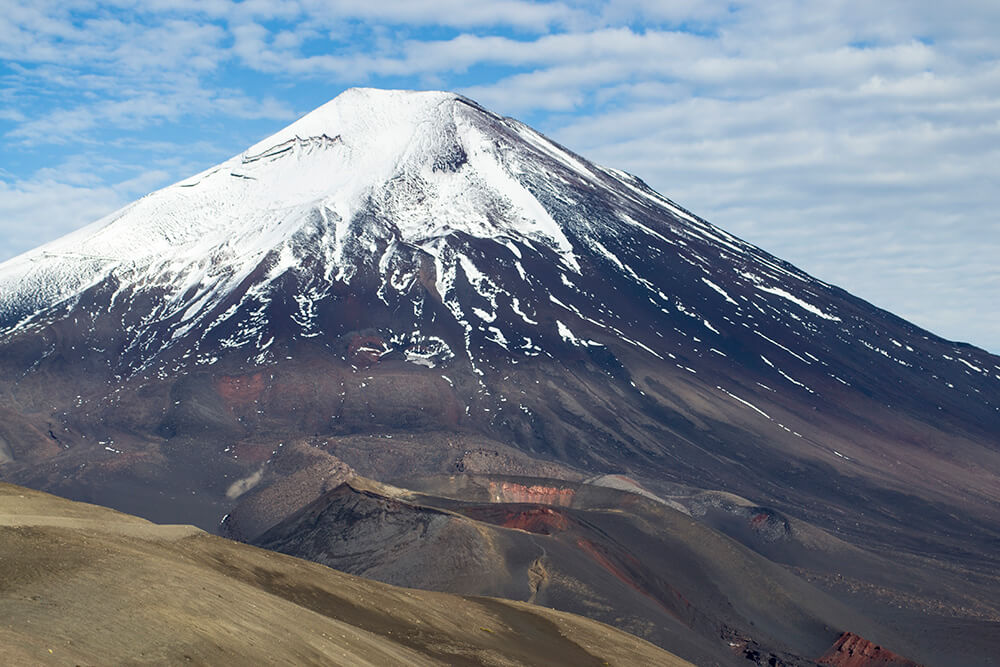 OBSERVATIONS:
There are no reports from communities on changes in surface activity associated with the event described. At the time of this report, seismicity continues, albeit of lower energy.
The volcanic technical alert is maintained at the GREEN level.
The Sernageomin performs online monitoring and informs in good time of possible changes in volcanic activity.
The Lonquimay volcano corresponds to a small symmetrical stratovolcano – with an elliptical crater of 700 meters in diameter in its main axis – formed mainly during the last 80,000 years. It is composed of a main cone strato and a chain of small adventitious centers present in the North-East along a crack of 8 km long and of similar orientation called « Fis Oriental Fisural Cord ». Throughout its evolution, the volcano has produced lava flows, pyroclastic flows, laharic flows and pyroclastic deposits, mainly of andesitic composition, although andesitico-basaltic and dacitic compositions have also been present. The lava flows even reach the Cautín river, more than 18 km from the volcano; pyroclastic flow deposits with a range of up to 10 km have been recognized, issued less than 2,000 years ago; Laharic deposits are concentrated around the Colorado River up to a distance of 8 km. The Oriental Fisural Cord is made up of a dozen craters, cracks not exceeding 1 km in length, cones and pyroclastic domes.
Sources : Sernageomin .
Photo : Romina Bevilacqua / Laderasur .
Ecuador , Reventador :
DAILY REPORT OF THE STATE OF THE VOLCANO REVENTADOR, Sunday 09 February 2020.
Information Geophysical Institute – EPN.
Surface activity level: High, Surface trend: No change.
Internal activity level: High, Internal trend: No change.
Seismicity (events): From February 08, 2020, 11:00 a.m. to February 09, 2020, 11:00 a.m .:
Long Period Type (LP): 49 events
Explosions (EXP): 15 events
Emission limits: (TE): 11.
Harmonic tremors: (TA): 5.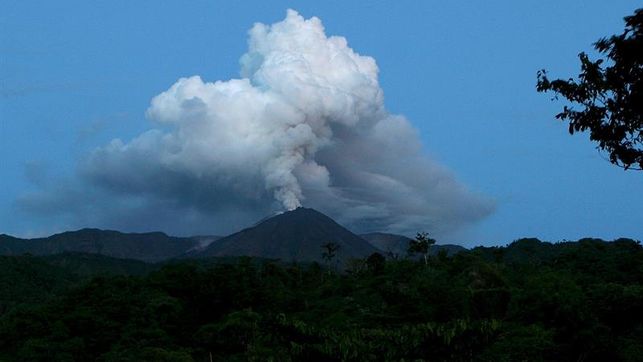 Rains / lahars: Not recorded.
Emission / ash column: At night, gas and ash emissions with altitudes reaching 1000m above the crater could be observed, in a West direction
Other monitoring parameters: no change.
Observations: In the morning today, the volcano is currently cloudy. At night, it was possible to observe an incandescence at the level of the crater
The Geophysical Institute of Ecuador (IG) reported yesterday afternoon that the Reventador volcano in Sucumbíos has high activity, both on the surface and internally.
Through social networks, the IG shared the daily report of the volcano.
On El Reventador, several gas emissions were observed in the west direction. These were over a thousand meters high. The environment remains cloudy.
No rain or lahars were reported. The Risk Management Secretariat is aware of these reports. For the moment, the situation is at the orange alert level for El Reventador
Sources : IGEPN , eluniverso.com.
Photo : EDIIMA20180812_0288_4
Philippines , Taal / Mayon :
TAAL VOLCANO BULLETIN 10 February 2020 8:00 A.M.
Activity in the Main Crater in the past 24 hours has been characterized by weak emission of steam-laden plumes rising 20 to 50m high before drifting southwest. Sulfur dioxide (SO2) emission was measured at an average of 116 tonnes/day on February 8, 2020. The Taal Volcano Network recorded seventy-seven (77) volcanic earthquakes including eleven (11) harmonic tremors having durations of one (1) to four (4) minutes. These earthquakes signify magmatic activity beneath the Taal edifice that could lead to eruptive activity at the Main Crater.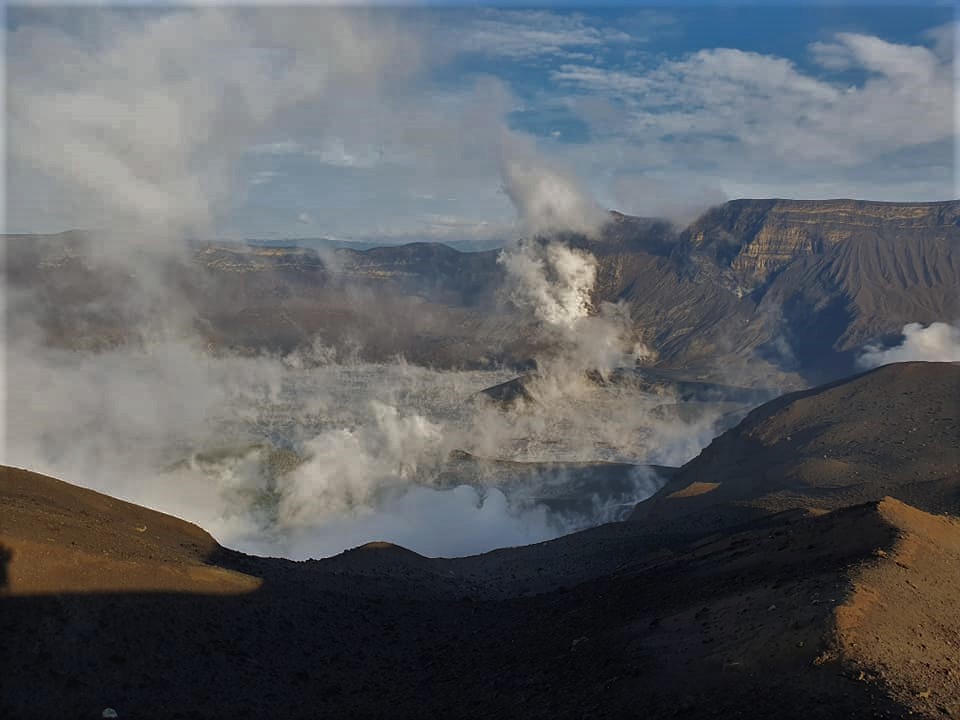 MAYON VOLCANO BULLETIN 10 February 2020 08:00 A.M.
Mayon Volcano's seismic monitoring network recorded two (2) volcanic earthquakes during the 24-hour observation period. Moderate emission of steam-laden plumes that crept downslope before drifting to the general west was observed. Recent electronic tilt data showed inflation of the northern sector of the volcanic edifice that began in the last quarter of 2019. This follows an inflationary trend that began in February 2019 as recorded by continuous GPS monitoring.
Source : Phivolcs.
Photo : Taal , William Enriquez .
Alaska , Shishaldin :
54°45'19 » N 163°58'16 » W,
Summit Elevation 9373 ft (2857 m)
Current Volcano Alert Level: ADVISORY
Current Aviation Color Code: YELLOW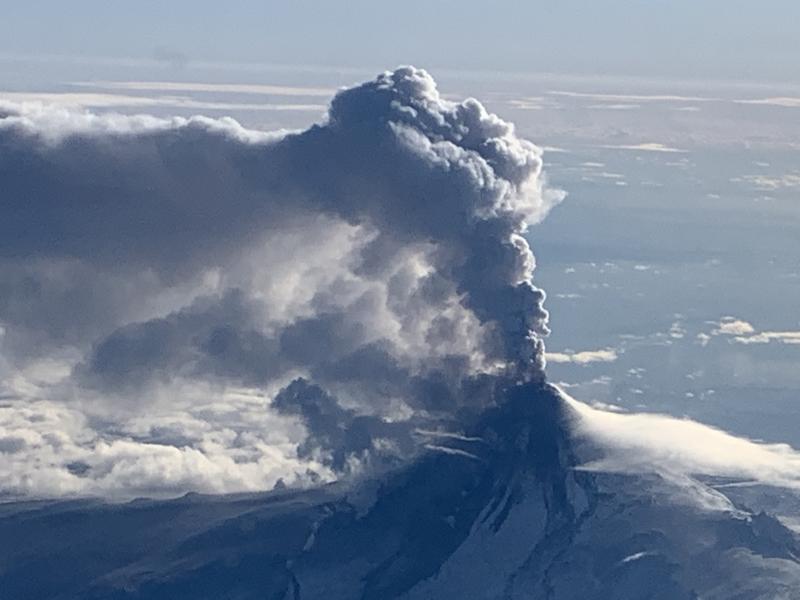 No significant eruptive activity has occurred over the past 24 hours and nothing significant has been detected in seismic data. Weakly elevated surface temperatures were observed in satellite images. Web camera views of the volcano were obscured. It remains possible for unrest to escalate at any time with little warning, and additional lava flows, lahars, and ash-producing eruptive events may occur.
Shishaldin is monitored by local seismic and infrasound sensors, satellite data, web cameras, a telemetered geodetic network, and distant infrasound and lightning networks.
Source : AVO.
Photo : Woodsen Saunders , avo